Early Summer in Fashion.


The Met Ball New York and re-awakening the legend of Charles James in the Beyond Fashion exhibition.
This years Fashion spectacular saw Anna Wintour more determined than ever to re-enforce discipline in adherence to the dress code. Amongst the guests she did meet a considerable measure of success and I've enclosed some images below of some great dresses that Charles James may well have approved of including Arizona Muse who wore Haute Couture by British House Ralph & Russo.  
This year's exhibit celebrated the work of now little-remembered Anglo - American master of Haute Couture Charles James who passed away in 1978. James was based in New York and his meticulous work garnered him a very loyal following among the ladies of Manhattan in the mid 20th century. His pieces where each an intensive labour of love and James poured his energies into producing the very finest work possible.  His atelier, although smaller than those to be found in Paris was the equal of any to be found in Europe for it's pursuit and execution of perfection.
Check out his bio here, he's certainly a designer who deserves to be much better known to a younger generation his works still feel fresh and modern and the designs would still work well if made up again for clients today.



























































































































CHANEL Cruise 2015 in Dubai
CHANEL Summer 2014 Makeup and Skincare.
London Collections: Men
Elizabeth Street Party and boutique shopping. 
Elizabeth Street is always a great place to be at any time of the year but in Summer it's best known for it's June Street party which is fast becoming a networking hub both for fun and for business. I've been on many occasions to visit boutiques like Beulah and in the inimitable Philip Treacy but until this year I hadn't quite made it to the Summer Party.
It was a great evening and I found a lot of interesting people to talk to and a great atmosphere. It's easy to see why this is firmly in the map now in the Summer Season. A small donation went to support Fight for Sight and all doggies where welcome with owners to enjoy the party atmosphere. 
There was a great live Band playing Blondie covers and and Sunday Girl echoed out across the rooftops as barbecue smoke filled the air and rose up over the roof tops. I've always known that Elizabeth Street is a special spot but this really made me think that the place really does have it's own strong pulling power now as a destination. 
Elizabeth Street is one of the rare spots in London that has the feel of a chic village main street. Everything is here from great clothes for grown-ups, children and dogs to wonderful food. The Thomas Cubitt is a spot most people will come to know after a little while in London but also worth noting are the two very good Italian Restaurants Olivio Carne and Oliveto. 
Staying on a food theme Baker and Spice is a bakery well worth checking out if your passing. For me their cakes are the best plus they also do a very respectable latte if you need a pick-me up after all that shopping but don;t feel like grabbing a bigger meal.
For another type of sweet treat for your senses I recommend checking out Les Senteurs. This traditional apothecary style perfumery stocks a huge array of scents and if you like perfume to any degree this is a store that you will linger in for some time. A widely recognised industry leader in independent fragrance retail the source their stock from far and wide.
Hawick Cashmere of Scotland is another store on the street that I recommend you check out. This is a fascinating company, growing into a recognised global brand exporting British products to the world. Founded in the Trinity Mills of Hawick in 1874, this quiet British success story is slowly expanding it's reach across the world. Still held in private hands the company keeps a close eye on the growth of it's business while staying true to many traditional practices of manufacturing and guarding it's reputation as one of the foremost producers of Cashmere in the world. 
Jenny Packham actually has two stores on Elizabeth Street one is her accessories boutique and the other is a bridal boudoir. Quite tucked away compared to the prominent location of her main London showroom in Carlos Place these two boutiques have the feeling of a hidden discovery. I would definitely recommend paying a visit to the accessories boutique as there are a great many pieces in there that will give you ideas for outting the final touches to an outfit. 
Serpentine Summer Party
Another fashion highlight of the Summer Season in London is the Serpentine Summer Party. Although nominally an arts event usually with some input from the world's of architecture this is a really good opportunity for many people in the fashion industry friends and contemporaries who you often miss due to scheduling. 
There was lots of great fashion walking about.  Kiera Knightley wore one the CHANEL dresses I showed above from the Cruise collection in Dubai in May. Following the current trend to wear things straight from the catwalk it works well as this is a piece meant for the sunshine. Cara Delevinge was looking very sophisticated in a midnight blue mulberry dress. She looked every inch the grown up girl in Hollywood. 
Alexa Chung wore one of the AW-14 dresses that I chose off the catwalk at Mulberry in February and looked amazing, it suited her perfectly with simple hair and makeup it was a very clear straight forward look. Adding a wicker bag was a fun twist. Arizona Muse rocked a blush pink Pucci dress that looked like a real summer pool side party piece. Orlando Bloom pout his best foot forward for the boys in Brioni and looked very smiley and happy all evening.
Cannes Film Festival 2014 - Ralph & Russo Haute Couture 
A Blush of Rose
ablushofrose.com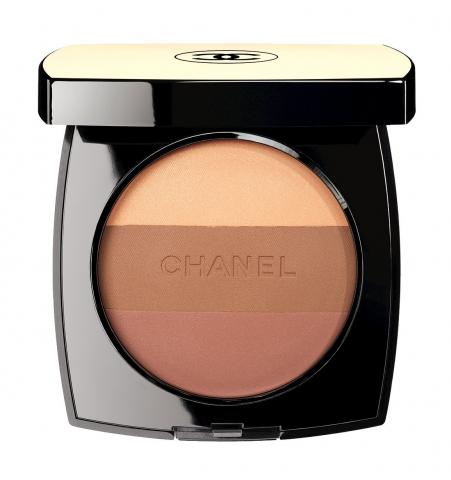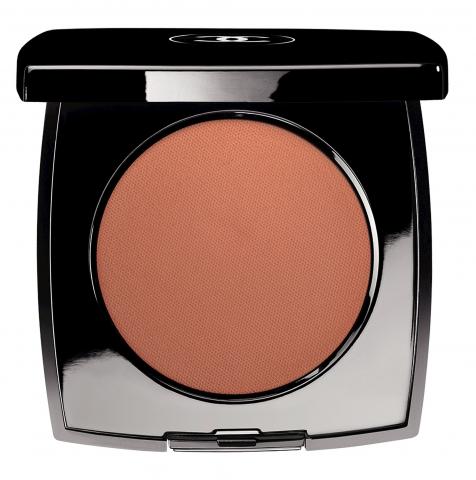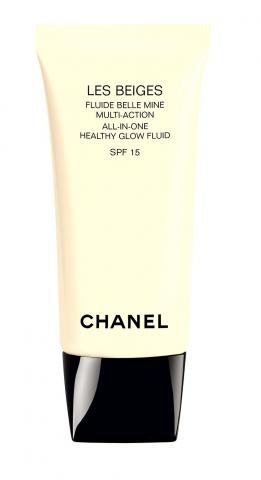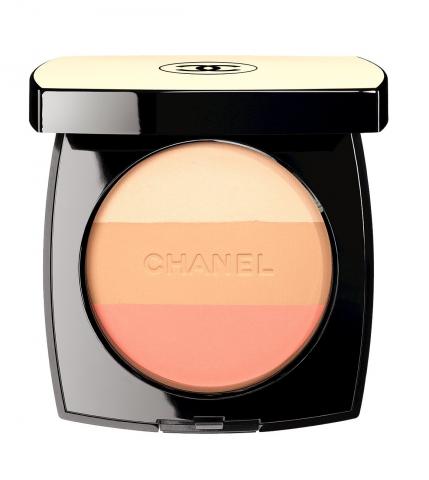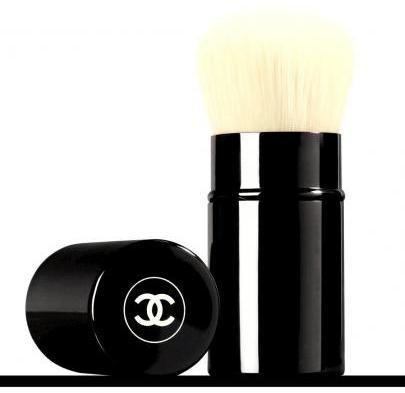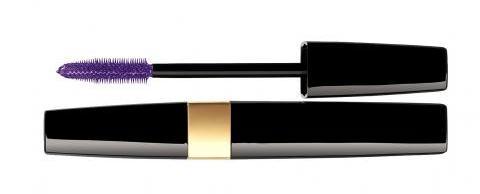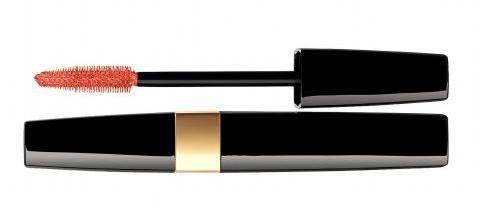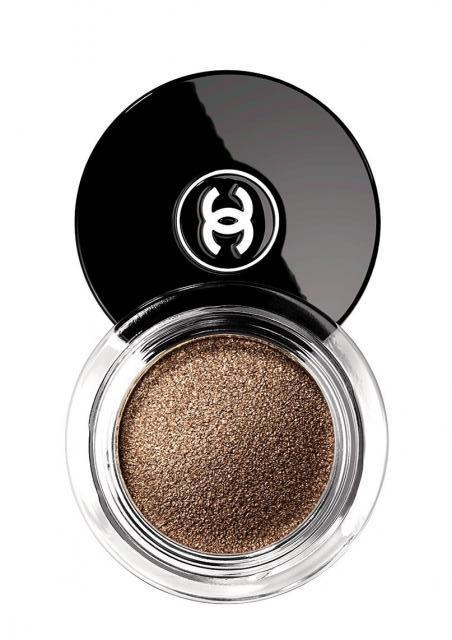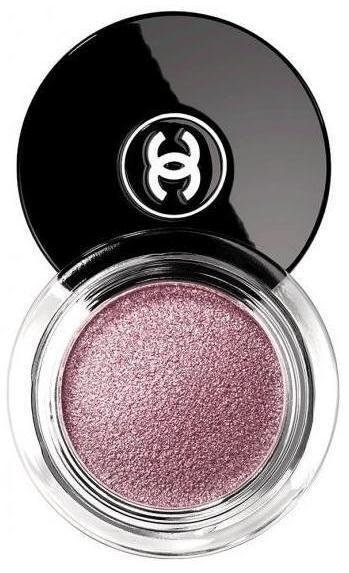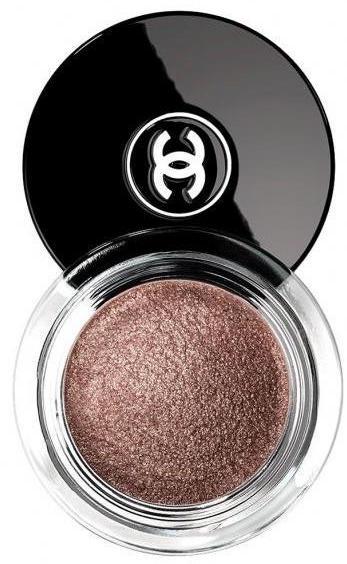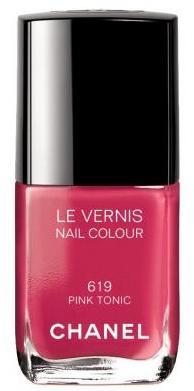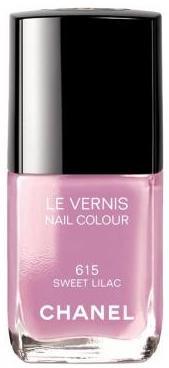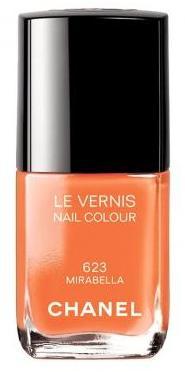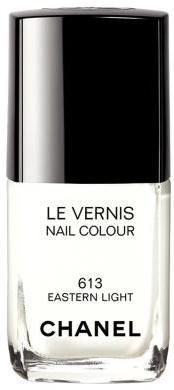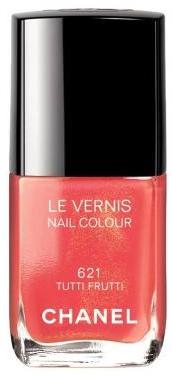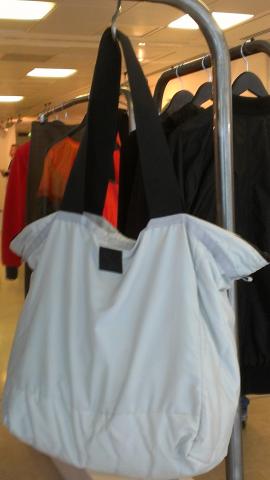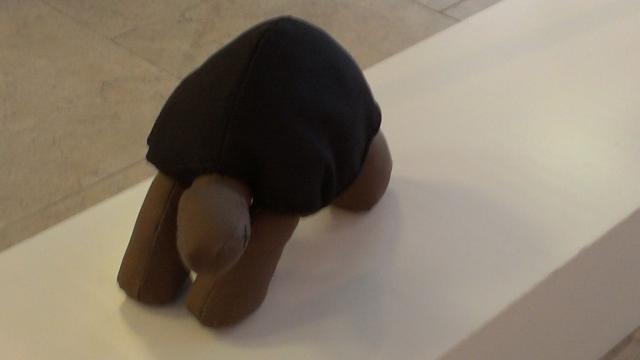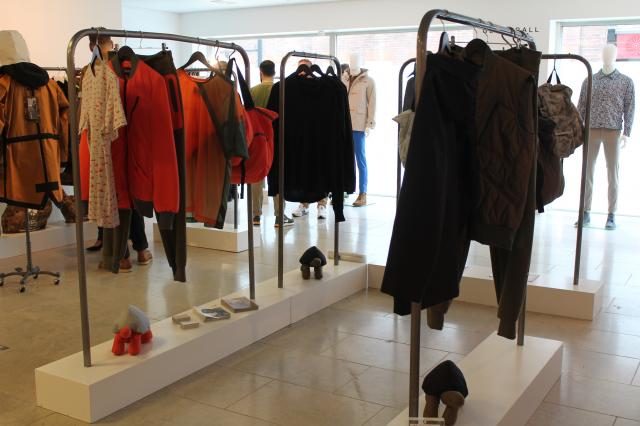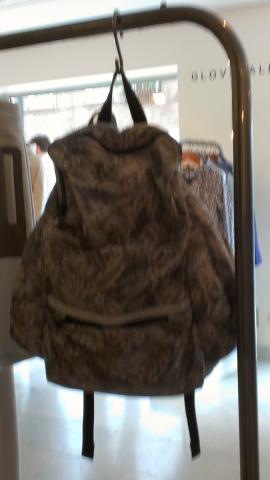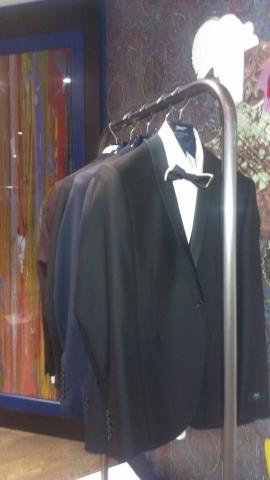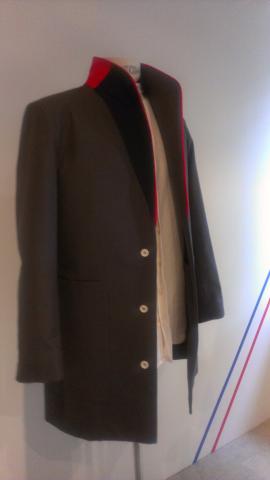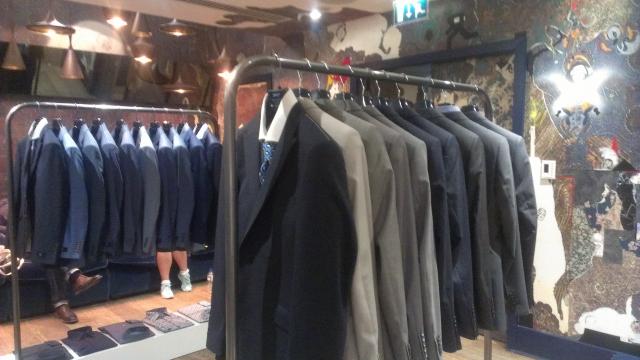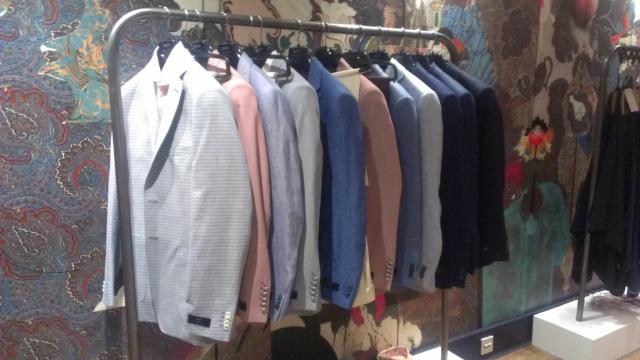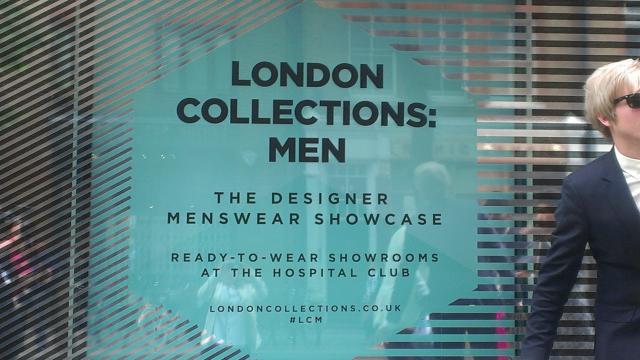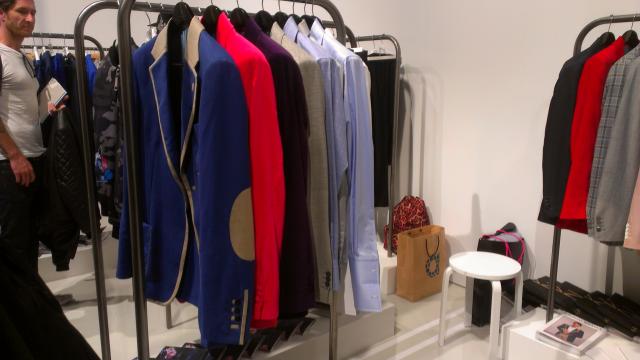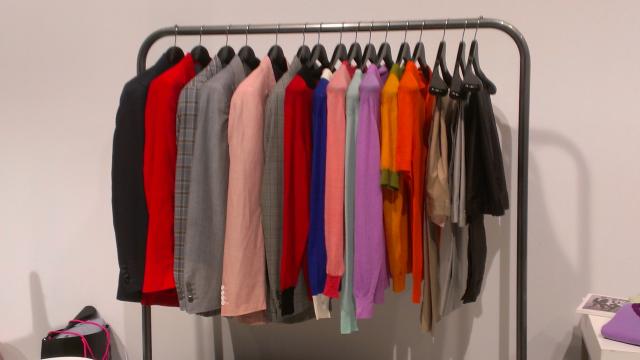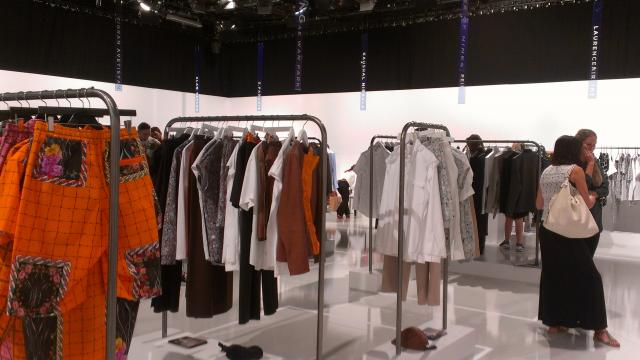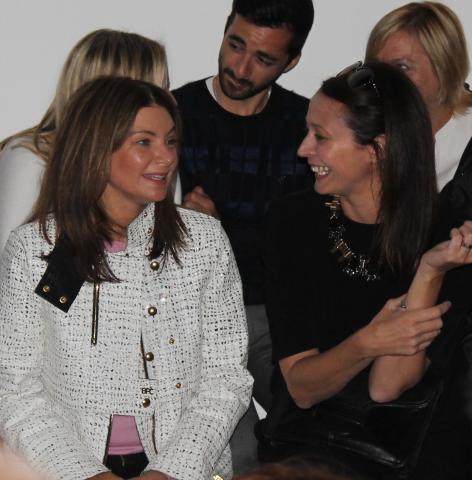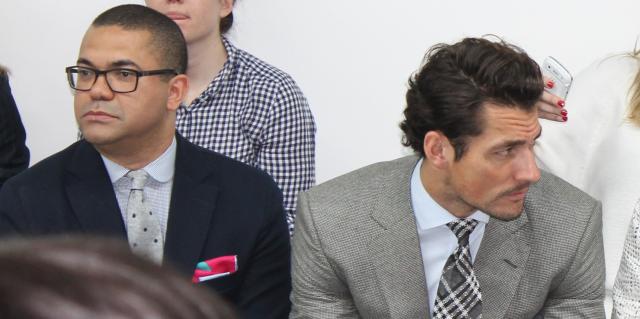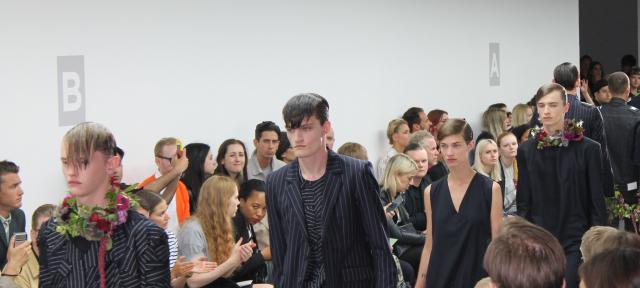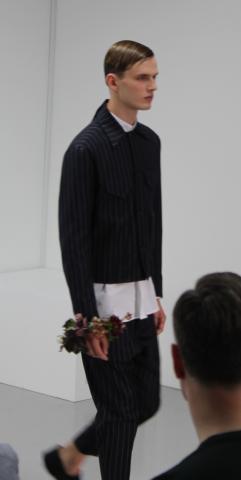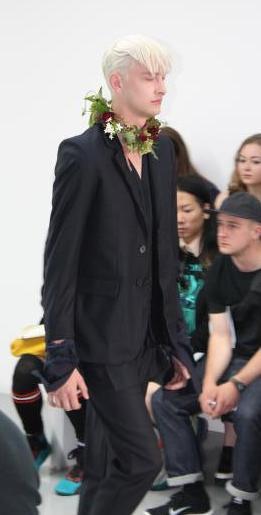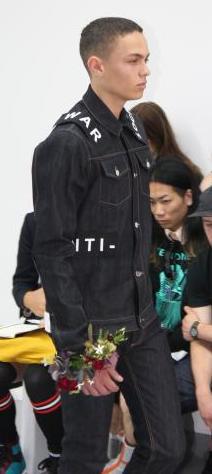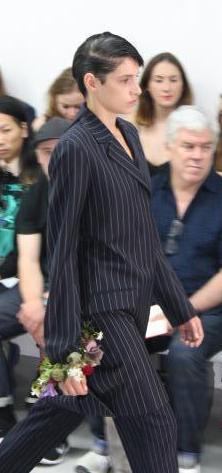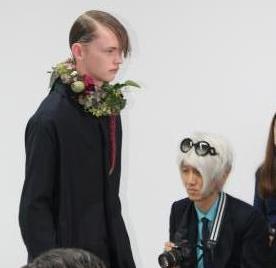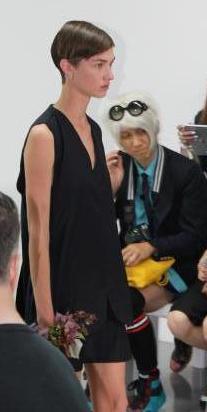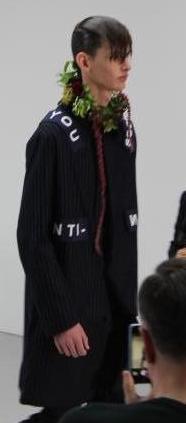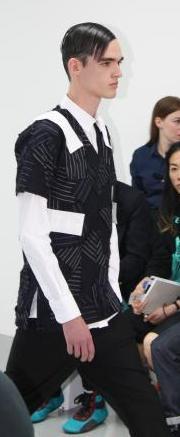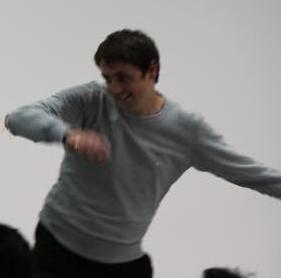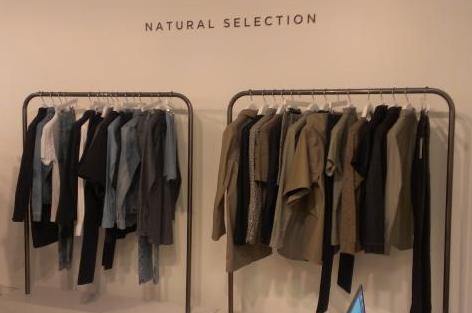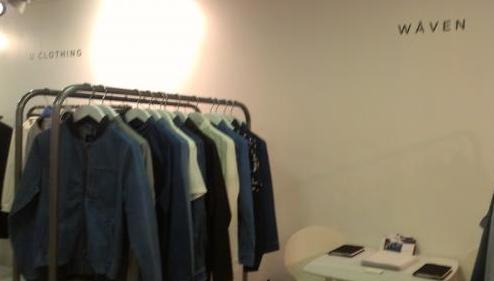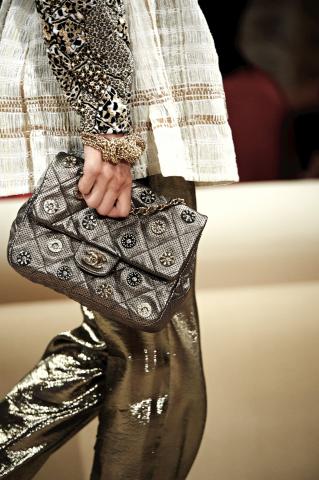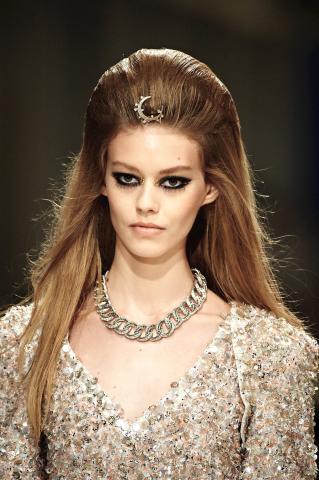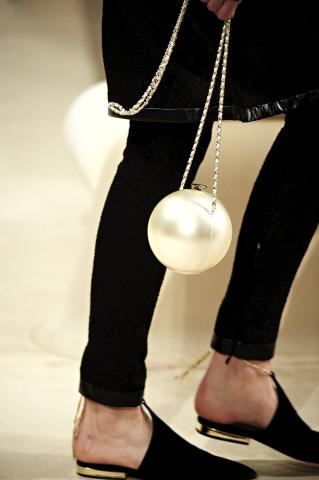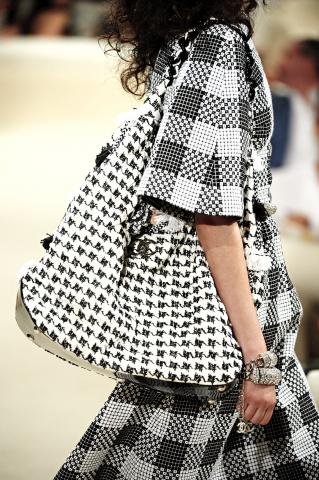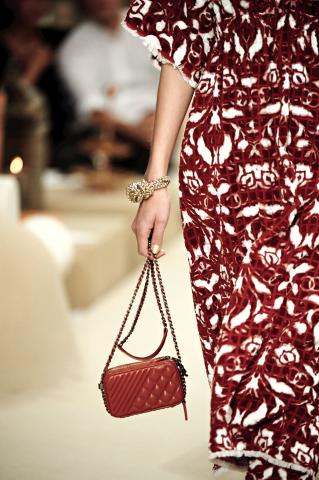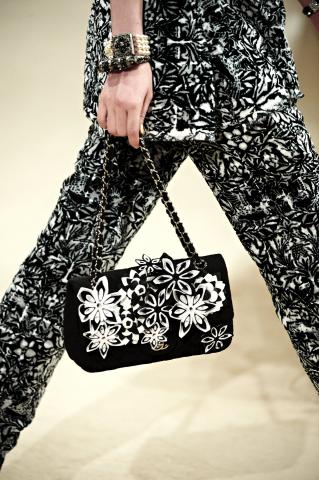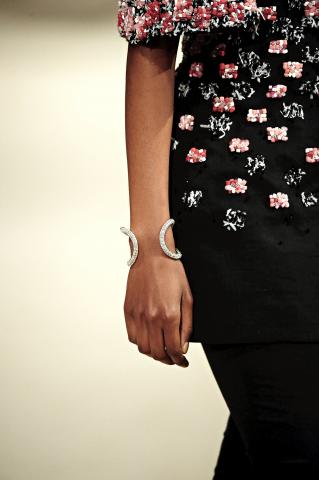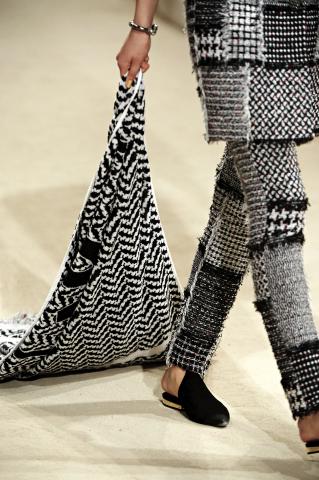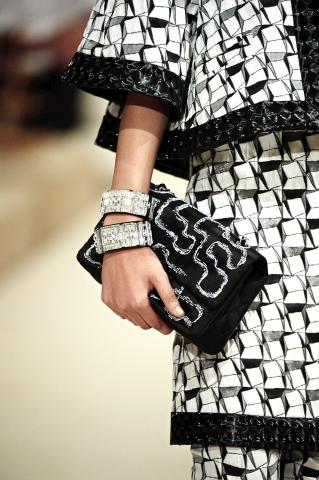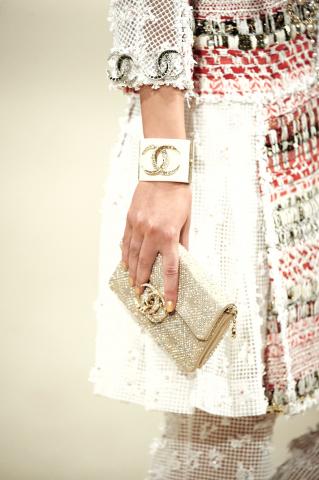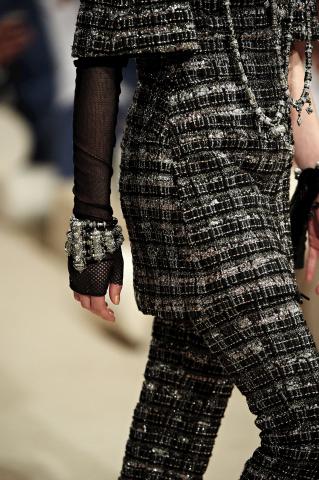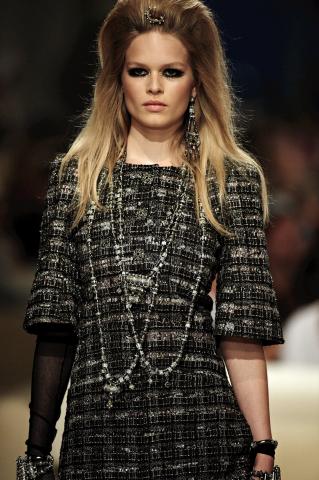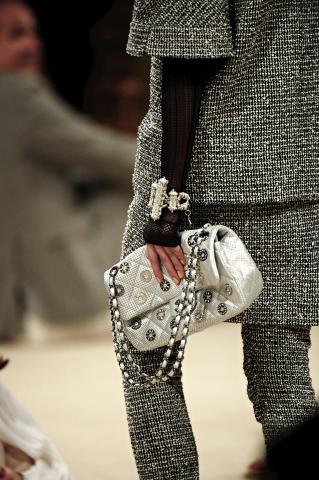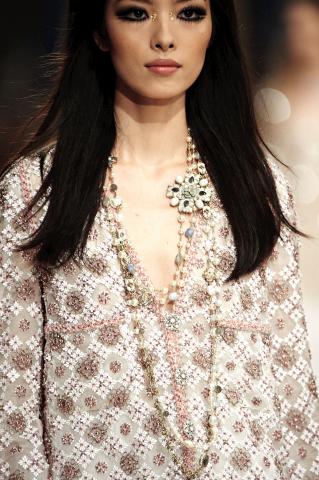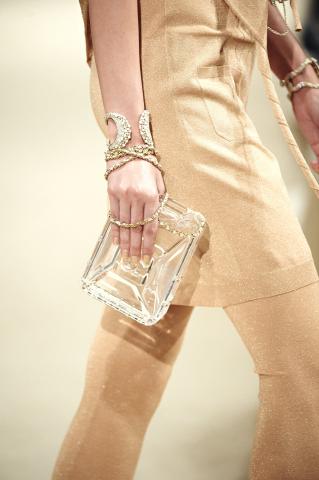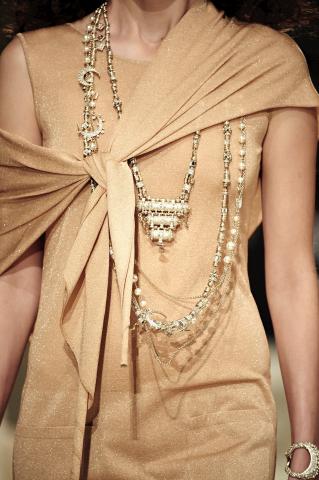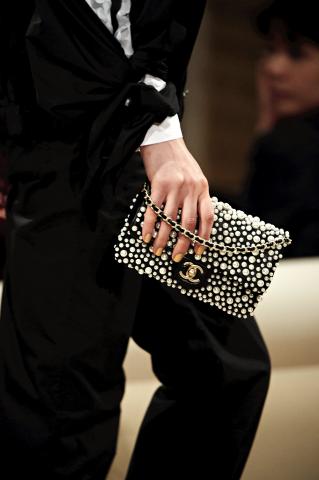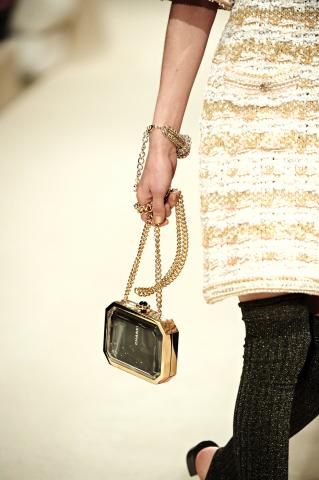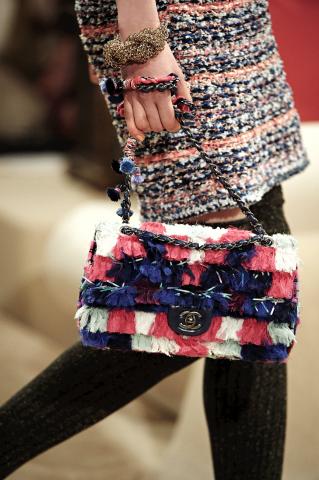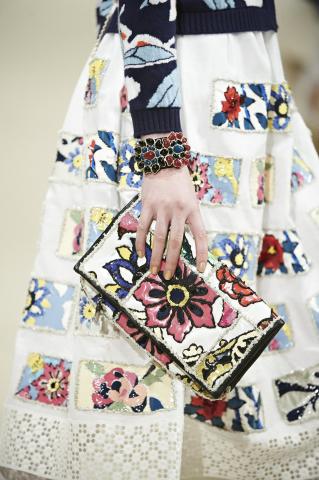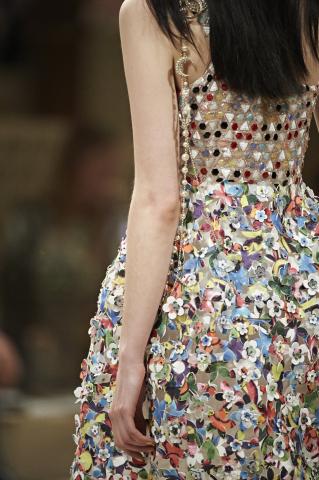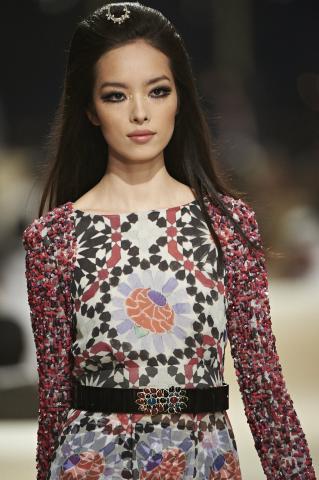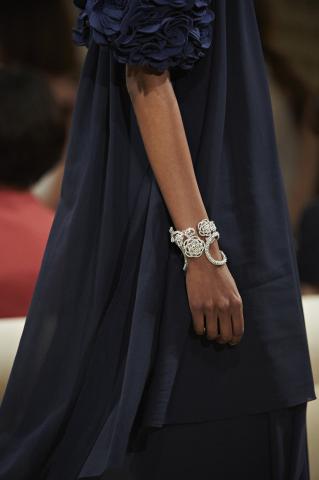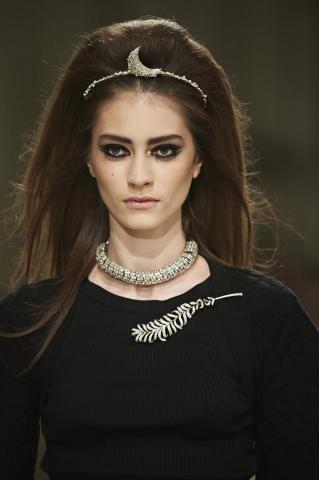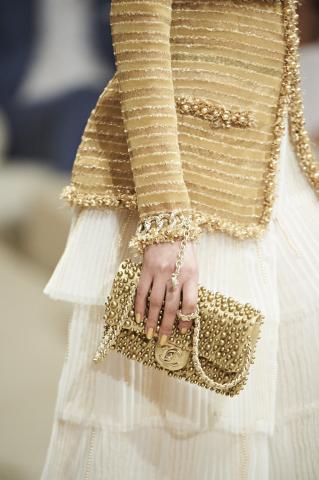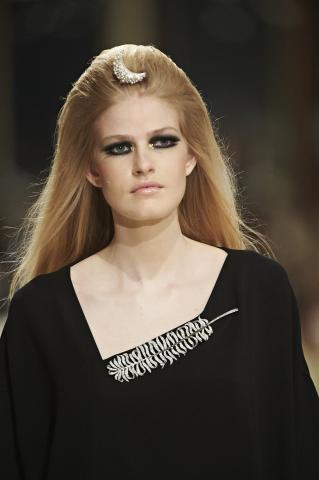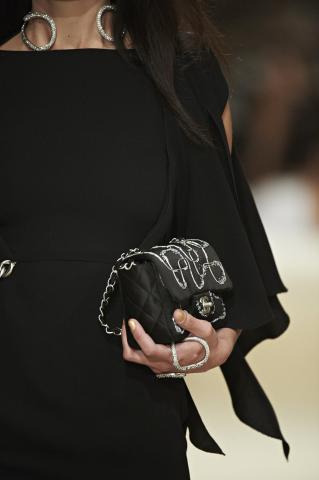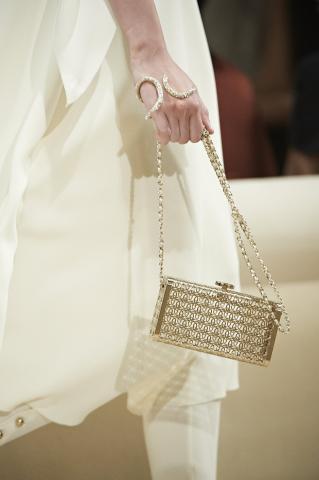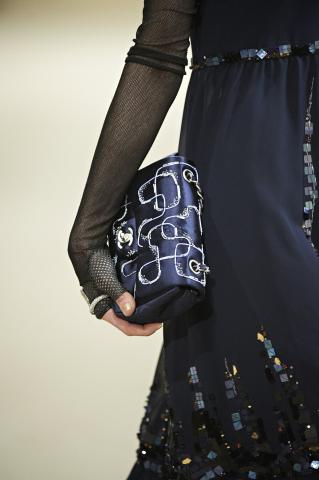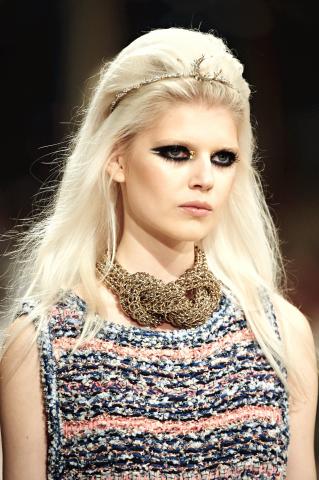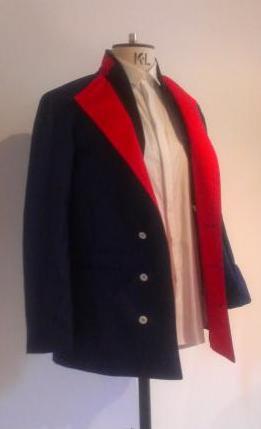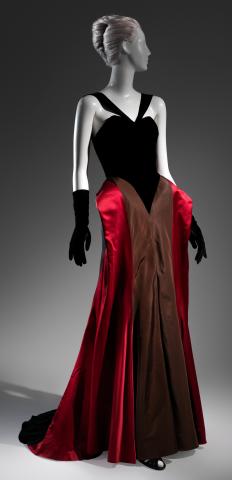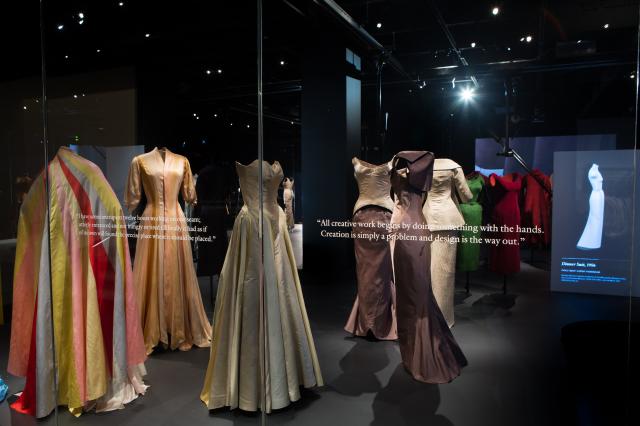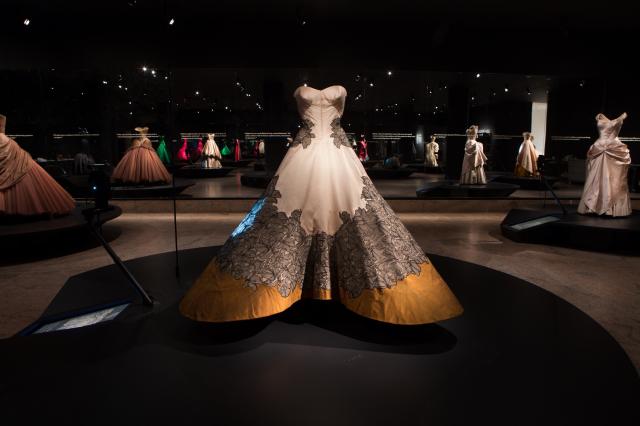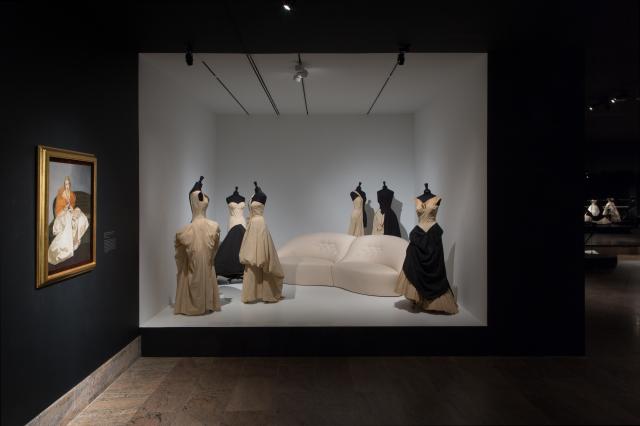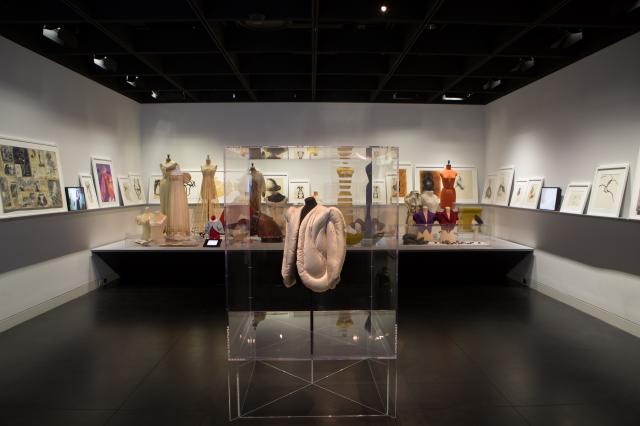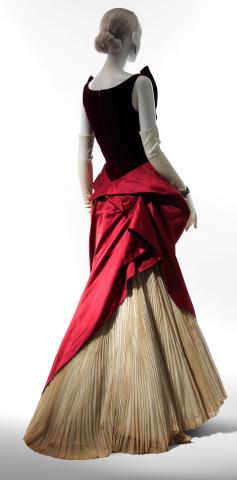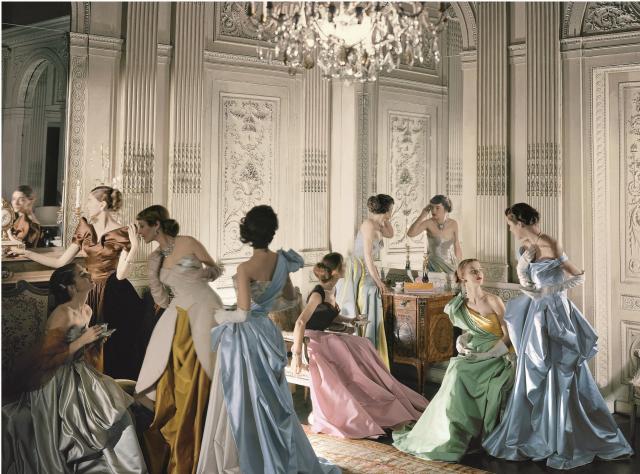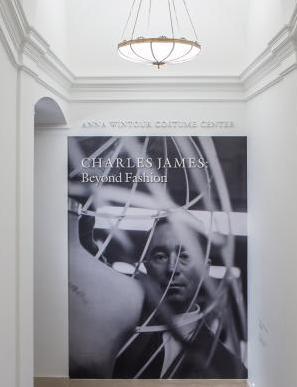 It seems pretty fitting to open this look at the collection with an image of the the influential Hipster Gown by James and the famous image of Cecil Beaton of a Saloon full of Ladies wearing Charles James Gowns taken in 1948. This seminal image I feel in many ways could be the inspiration for the celebration of the collection as a whole. James was very well known in his day but his name has slipped from people awareness outside the fading world of his former clients and students of Haute Couture history. James and Beaton first met at school in England and went on to form a lifelong friendship which later saw their careers intertwine. It would be logical to think that in a traditional environment they may have recognised in each other similar artistic leanings that may have seemed quite different from their contemporaries. Beaton made many illustrations of Charles work that where used by Vogue internationally and form a vital part of the record of Charles' work.
The exhibition is made possible by AERIN cosmetics and also heralded the launch of the new Anna Wintour Costume Center that shares the hosting of almost 70 pieces ranging from the 1920's onward with the exhibition space on the First Floor of the Museum. The exhibit is curated by Harold Koda and Jan Glier Reeder with significant input from the architecture firm Diller, Scofidio + Renfro. In looking at James' work Koda and Reeder engaged the services of this design form to fully explore the avenue of James work this hidden but so significant. Charles James was a great student of architectural design and understood the mathematics and numbers within forms and shapes and for him this was crucial to the structuring of a beautiful garment. He's a man I feel I can understand in that sense as in my own fledgling forays into design I understand the importance of geometry and shape to create what we instinctively know as beauty.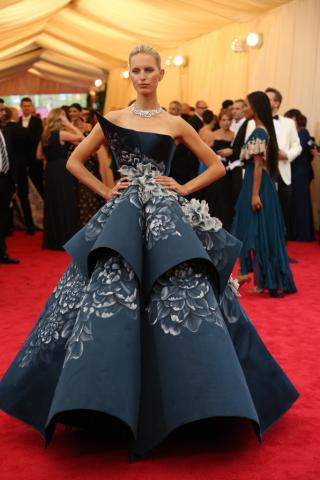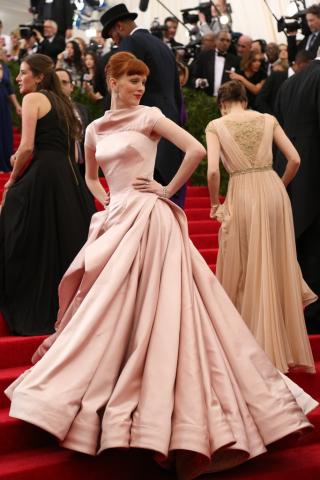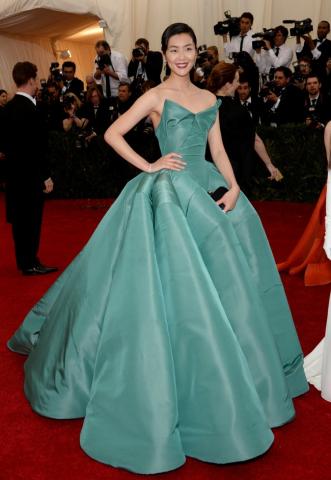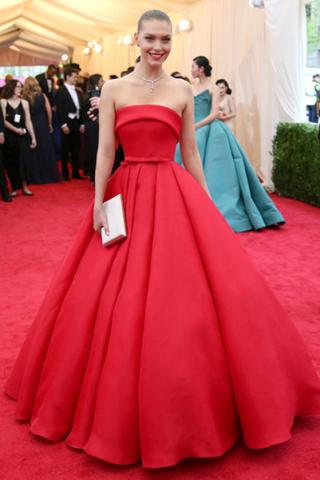 Charles James Ball gown AW 1949-1950.
Part of the Charles James exhibition in the Anna Wintour Costume Center.
Liu Wen in Zac Posen at the 2014 Met Ball.
Hailee Steinfeld in Prabal Gurung with jewellery from Van Cleef & Arpels.
Arizona Muse in Ralph & Russo. 
CHANEL always do something very special for each show, because they can, and because they are  CHANEL. Each season we watch and for me the most fascinating shows are the ones the travel through the world taking CHANEL from Paris to the world, the Metiers des Arts each year in December and the Cruise collections each year in May. They always pick places that have a resonance with the brand and this season I was very glad to see that they had gone to the Middle East. To celebrate the CHANEL Princess I think it's long over-due that they themed a collection in the home territory of some of the Houses most loyal and influential clients. Some of the most knowledgeable clients of High Fashion building collections from one generation to the next are women based in the Middle East.
What a great starting point to explore the texture and fabrics that come form the East and use it as a jumping off point for a suite of looks to suit a 21st century Princess living and travelling anywhere in the world. One of the first things that I noticed was the use of the ancient symbol of femininity and the female presence in the crescent moon. Sympathetic to Eastern culture and custom it also neatly traces it's pattern in the interlocking C's of Coco's House. How perfect. It's definitely a great translation of the CHANEL House culture into a new territory and a new language. 
I'm transfixed by the fabric in the piece above and I love the beaded jewellery work in the necklace. Using the finest stones it captures a simplicity of style that echoes traditional Middle Eastern Crafts. Make up is stunning heavenly lined smokey mysterious eyes, in the tradition that began in Ancient Egypt that heavy black khol actually protects the eyes from glare in in the fierce sun. Moving across the textile work blends both mesh and weave in a futuristic transfiguration of traditional craft. Black, red, pink and white sit harmoniously side by side in a beautiful tunic-like skirt.
This beautiful fabric weave shows the best of CHANEL's creative talents staying true to Coco Chanel's love of Tweed from the UK. It's a great Tunic Trouser Suit that can be worn the world over and is subtly compatible with the sensibilities of the region it was showed in. With a rock and roll twist one arm is dressed in gauze and the other is left bare. Jewellery is silver and coordinates perfectly with the metallic threads running through the fabric. They way this tweed catches the light and has it's own iridescence comparable to touches of moonlight is notable and it sync's with the silver-moon theme coming through in the collection.
Moving from silver into a warm peachy-gold the desert sand becomes an inspirational feature in it's own right. The next suit have a wonderful shimmer in the fabric that does literally make it look like the model is clothed from the desert itself. A beautiful desert flower child. The clutch bag with this outfit was my joint favourite with the large Pearl below. Shaped in a glass form of the place Vendome in a reflection of the lid of the celebrated No. 5 bottle it's a great CHANEL design. I was also very taken with the Jewellery accompanying this piece, for me it had a strongly Mesopotamian look to it and women traditionally had a strong place in that culture and from very earliest times there where powerful Queens in the eastern city-states.  
There's another amazing clutch here above to the left. I can see what to me looks like a subtle snake design curling across the material. It looks fantastic with the bright luminescent bracelets. The outfit that it was partnered with was a funky tessellated patterned design. Next is another look at textiles and I really love the tapestry/quilting idea that came into the next outfit. I love quilting and I'm a great fan of how CHANEL has used this here and there in collections in the last few years. Exploring the grey metallic mesh theme again the next tunic-dress and trouser combination is teamed with a flower petal emblazoned clutch. The last look above to the right is a fun out-size shoulder bag that you could really treasure through many seasons. Working well with a fun and floaty cheque-mesh style of dress the bags hounds-tooth patterning is very classic CHANEL re-born again.
A fun craft-working theme also came into the collection. Using simple pictures of flowers in hand-painted style I felt that this part of the collection had a craft-work 1970's kind of feel about it. Light and floaty dresses and skirts swished and swayed down the catwalk.
The jewellery was also in simple style and I noticed the simple diadem band worn by several models, an early version of the tiara set with tiny stones it glistened in the hair of the models. 
The outfit to the left reminded me of my Mum and for me it was reminiscent of her style back in the 1970s - sometimes fashion really touches you. To right I've dropped in one of Karl's Princesses complete with blush pink hair, amazing. 
This suit of nail colours are superbly blended and like a flash of White Light from the East they could find their way very quickly onto you list of favourites for your make-up bag. I think the Eastern Light colour will be popular as White nail colour is very hard to find outside of French Manicure sets and with the fashion for experimental nail colour staying with us it's a great choice. 
I love using Lavendar Water as well as fine fragrance in High Summer and I couldn't resist having Sweet Lilac on my toes! - it's also a great nail colour and quite subtle so most people will be able to wear it to work as well in one or two coats of the fingers. Zingy Mirabella goes hand in hand with a summer tan as does Tutti Frutti. They both make me think of beaches and travel bags and chilling out close to the waves. Pink Tonic was my favourite from the collection, in my signature colours it's one I'll be wearing through this season and into the next for as long as I can. Thank you CHANEL for giving us a great summer range of colours to enjoy.  
A profusion of flowers bursts out of this dress and it makes a great contrast with the mosaic style of the upper part of the outfit. Ropes of Pearls wrap around the models figure and that brings to mind for me the ancient link between the Gulf and European Fashion - the Pearl trade. A core part of CHANEL's character the Pearl has long been harvested from the beds around the modern Gulf states. Above left the model is wearing a necklace of gold chains bundled and knotted together in a form that reminds me of the knots from the fishing community, it was just a thought but it reminded me again of the dhow boats that are omni-present in Dubai and very much part of local tradition and culture.  
There's a great colour combination here of pink-blue and white and I was very in-love with the raffia-work 2.55 bag that this model carried. Very fun and creative and a great addition to you early spring wardrobe. Notice a golden-knot bracelet at the wrist. The dress above to the right was a great blend of textures with light as air fabric sewn with crystal applique detail.
There was a huge amount of interesting play with fabrics and design in this collection and the simple flowers patterns came back again in various forms using a black, red and white colour scheme. Very beautiful an elegant these suits are both eye catching in their detail but also restrained in the execution. I liked the flower detail pearl bracelet in the first image above to the left. The black suit above uses applique rosettes in a contrast to break up the black and makes a very nice colour scheme. Red and white always look good and the long dress above would also be a pick of mine. To the right above I dropped in a image of another bag covered in pearls. Again mimicking the natural freshwater pearls that come in different sizes. My joint favourite clutch is in the last picture above to the right. One single pearl -clasp fastened. I almost can't believe there hadn't already been purse created like this. Note also the beautiful flat slipper-like shoes that the model wears. They where a feature of much of the collection with gold heels, gentle to the feet and very discreet. 
The looks and accessories that I placed below are some of the most gentle in the collection and I think where amongst my favourites. Regular Reader know how much I love midnight blue and the dress and purse combinations below where phenomenal, very special. Coming next where two outfits in the traditional black, simple and understated the lunar diamond brooch worn in the hair teamed with the diamond feather are magical.  
CHANEL have a wonderful make-up and skin care collection for Summer this year and I've been lucky enough to road-test some of the products in the range. CHANEL's skin care line below has palettes that come in two shades, you can use them for all over coverage, a blush to give more emphasis on the cheek bones or you can even use you fingers to dab them across your eye lids. As through all of their range these palettes have spf coverage woven in and will protect you through the day. The Les Beiges fluid is a quick and easy fluid that perfect for a care-free summer make-up routine. 
Karolina Kukova at the Met Ball 2014 in a gown by Marchesa and jewellery from De Beers. 
Charles James Clover Leaf Ball gown 1954.
The collection is owned by the Met came across from the Brooklyn Museum Costume collection and was added to with works from James' Chelsea Hotel studio where he last worked. At the start of the exhibition space is give over to showing his designs in White Muslin that where also used a teaching aids. Through the detailed drawings shown the rooms (see below) you get a strong sense of man who was practicing a high form of art at the level of science. 'Beyond Fashion' is the most fitting epithet for James and his work as one of most noted quotes of his clients was that his work truly went beyond fashion. 
The above dress in Black, Magenta Red and White is a beautiful example of Charles playing with structure and angles and also the three different layers and themes to the dress make a fascinating technical trinity. A black straight-lined bodice, a criss crossed layered over skirt and then a heavily pleated white underskirt seamlessly blend different textures. I've dropped in the beautiful Karolina Kurkova in Marchesa next to the Clover Leaf gown to show how James work has it's contemporaries. I'm sure he would be happy to know that the large couture ball gown is still alive and well today. 
I love seeing the demonstration objects that are in the room above. Last year at Harrods in London the Dior Exhibition also had a display of these dolls and I find them fascinating. Many designers such as the also forgotten Jacques Fath used them in travelling Roadshows and they are a legacy stretching back to the days or Maison Worth in Paris.   
There where many design ideas that James pioneered and developed through his career including the figure eight dress and skirt form, the sheath dress and spiral cut garments and pouffs. He was referred to by Halston as the Leonardo de Vinci of Fashion and his exploration of form shows that this is justified. 
View of the first floor exhibition space and a clover leaf gown.
A view of the Tisch gallery in the  Anna Wintour Center at the Met kindly supported by Lizzie and Jonathan Tisch. 
Kirsten Dunst at the 2014 Met Ball in a Roderte Dress with Jewellery by Van Cleef & Arpels. 
Each year the Met Ball is a very public celebration of the craftsmanship and glamour of the Haute Couture world. It's a great place to see the work of numerous designers side by side and I love the way each year Anna Wintour and her co-chairs at the met chose to look at a particular designer or an aspect of design history. In terms of new young designers in New York I find Zac Posen really interesting.  He can certainly craft pieces in the grand style of Haute Couture and he has a great following around the world. I've never met him but know of people who have and they say he has a great sense of humour and is very fun to be around. Again looking at the breadth of fashion on the red carpet Kirstin's dress channels traditional structures from almost the Edwardian era and then in the design uses a cinematic motif from the late 20th century. Very fun and always good to put your personal style out there.  
A view of the first floor gallery with the Muslin's Charles James used for teaching and the sofa used by clients when they visited him. 
Dita von Teese wearing Van Cleef & Arpels and Zac Posen. At one point Dita and Zac looked like they might start to waltz on the Red Carpet! - so sweet.
Hailee Steinfeld was one of the people who got a big cheer on the carpet and as she's only 17 and I think in her first Met appearance she got a lot of support. Her dress was one of the favourites of the evening. Van Clef & Arpels support a number of personalities in helping them find the right jewellery to match with their dresses where out in force for the Gala. They are one of the Houses that show in Haute Joaillerie and  Haute Couture week in Paris and recently have launched a new store on 5th Avenue  and 57th street in New York. 
and again because it's one of my favourite dresses of the Met Ball 2014 and of all the Met balls in the last few years....
Karen Elson wearing Van Cleef & Arpels jewellery and Zac Posen.
Maggie Q wearing Zac Posen dress and  Van Cleef & Arpels jewellery.
Here is the lovely Arizona Muse in Ralph & Russo. To the far right Maggie Q also looked serene in Zac Posen, he was having quite a night. It's a great dress quite understated but going with the grand ball gown style. My own personal favourite of the event was Karen Elson in Zac Posen and decorated in beautiful suite of Van Clef & Arpels jewellery. She's wearing possibly my favourite shade of pink ever and it reminds me of a more elaborate version of one of my favourite dresses from the past in colour and shape. 
The make-up brush of the season is the retractable Kabuki brush , here to the right. Super soft and light on the skin it will fit easily into a lightweight make-up bag that you just keep the essentials in. The blush of the season to the left is cheeky :-) literally that's what it's called and you can have as much fun wearing it as you wish. It's a perfect slightly terracotta shade for Summer and if you have some left at the end of the season you can wear it as eye shadow in the autumn.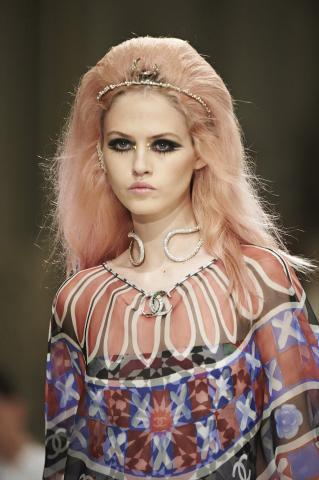 The Illusion d'ombre range yields three new colours to shadow the eyes gently through warm summer days and nights. 
From the right beginning with Mirage, New Moon and then Utopia each of these three shades would work well with different eye colours depending on the look you where trying for. 
Easy to apply, you could also possibly use the lighter two shades as highlighters around the cheek bones.
The two Mascara colours are bold and bright and I think you'll have a lot of fun going out in purple mascara. In the past I have worn plum mascara and with pretty vivid blue eyes like mine it does attract attention. 
I think all eye colours would suit the purple and for the coral colour, it would work best with green and various shades of brown eye. 
CHANEL make-up products are known for being a very strong product line in their own right and as well as industry favourite mascara's, skin care and nail colours they also do a very good line of eye liners. Some of the best that can be found in the market and they are delightfully experimental with the colours that they bring out each season. Ambre Dore with it's soft shimmer will look good alongside many sets of lashes. 
Definitely plenty to chose from here in lip colours. CHANEL never disappoint with colour schemes and there are some great combinations with the Nail colours that are below.
From left to right the happy colours come in Sunny, Glaze, Sexy, Hello and ..... Happy. I've worn several and they are all light and go on well I recommend just using a little and dabbing it onto the lip. You only need to slick it on heavily if you're in a music video and less is also more practical.
Hello is the colour that I'm using for day-time and Happy is the slightly fiery alternative for going out later on. Again I think you can have fun with these shades and it's very easy to pick up a couple and interchange them with your moods. 
These glosses are very sheer compared to summer glosses in previous seasons from CHANEL and I think it's a great light look for summer make-up. 
British Men's tailoring is known throughout that world as Gold Standerd in the craft. The modern gentleman's suit and wardrobe largely derives from the UK although global variation to suit culture and custom spring up all over the place. It's great to see that Men's design in London is vibrant and growing. There where many established designer showing such as the wonderful Paul Costelloe who I spoke to with his team in his amazing show rooms and a whole raft of new up and coming talent.
I really enjoyed being at the Matthew Miller show for Spring-Summer 2015. Stripping things back to basics he took a look at the traditional Men's City pinstripe suit and had great fun playing around with it. Showing clean lines and crisp tailoring these looks really where the business and the appreciative audience ate them up. One of the most interesting pieces was the look above to the right modeled by a girl and showing a full suit with lose cut trousers and a long pinstripe coat-jacket. 
I thought the jacket could also be worn by itself by a girl with stockings or tight for a very sassy look but, back to the men. There where lots of great looks above and you could have great fun dressing a man in Matthew Miller, I really liked the dark denim suit above to the left and the cropped suit above center. Very fun and young and not something that you necessarily need to wear in the city.
The first out-fit above to the left is for me unquestionably a reference to near-by Egypt. The layered pleated white linen skirt harks back to a very ancient tradition of dress used for thousands of years by both men and women in Egypt and matched with Gold it looks spotless and perfect. The jacket neatly tailored in a relaxed way on the figure cleverly also imitates the Egyptian artistic methods of using two contrasting colours side by side. Here the colour used is gold but the texture of the fabric is different in alternate layers. 
Trimmed with gold pearls at the seams and the pockets it's a statement piece and the mini clutch showing pearls of varying sizes wrought in gold also celebrates the natural harvest found on the ocean floor in region. Next in simple black echoing the dress of many women in public CHANEL's simple feather brooch was a small statement of peace and harmony for this CHANEL Princess. The next loose flowing white outfit looked coolly beautiful and in her hand the model had a beautifully gilded purse that reminded me of ancient fine Arabic metalwork. The last look above to the right was a beautiful knitted dress perfectly paired up with a perfume bottle style purse, or perhaps it was a watch face? I'm not sure but I liked it. 
All images with kind permission of CHANEL. 
All images with kind permission of CHANEL. 
LMC under the guidance of the British Fashion Council is growing a-pace. The year more designers that ever where stationed at Covent Garden's stylish Hospital Club that played host to the exhibition. We often look at the Women's collections in Spring and Autumn and talk about how shapes seem androgynous (almost an over-used word) and gender neutral and after seeing quite a number of girls on the catwalk at the men's shows I would say the same is true on the boy's side of the fence also. 
Some of my images from the Matthew Miller show.
The two military jackets above really caught my attention due to the bold contrasting colour in use. We often talk about how influential military clothing and simply the style of jackets that where developed in the 19th century have been. It is true. When you look back much further in history men's clothes where more elaborate and then with the coming of Empire and later the commonwealth men's clothing seems to have simplified down from the Regency Dandy to the men's 20th century lounge suit. The jackets above where made with the uniforms of the First World War in mind but more than that they sue actual fabric developed around the time of the great war. Light and versatile they are also fire proof and water proof. As I felt the fabrics I was struck by the idea that they could be in common use today. 
Also working again with the theme of dual nature I noted the use of flowers on all the models. Serving both as a bright colour contrast with the darker suits it serves to highlight the colouring of the tailoring and also adds a softness to the traditional idea of hard, serious city culture. I love the idea of Roses and blooms amongst the Steel and metal city-scape. There where a lot of great take-aways from this collection and one of my favourites was the long loose style waist coat, again worn by a girl on the catwalk that could be equally worn by boys and girls. Another style that really caught my eye was the use of deconstruction in the garments. A patch-work effect of using cut pieces of pin-stripe fabric layered at off-set angles over each-other made for a really fun twist to the outfits. I was a fresh pair of eyes new to seeing Matthew's work when I went to the show but I came away a devoted admirer of his work. Alongside a number of other designers like Christopher Raeburn, Nicholas Kirkwood, Oliver Spencer and Richard Nicoll he is one of the collection I saw that gave me the biggest buzz about LMC. 
There where a number of recognisable faces that Matthews show and here are two of British Fashion's best known David's, David Watts to the left and David Gandy to the right. 
I had a nice catch-up chat with David Watts from the BFC and he and David Gandy where chatting away very animatedly before the show.  
Natalie Massenet was chatting away too before the show with a friend and wearing some great colours, black, magenta and white and looking very chic. Just behind her are Michael Russo and tucked away, Tamara Ralph of Ralph and Russo London based - Haute Couture. Great spot to see the British Australian women's wear duo enjoying  London Men's Collections. 
Amongst the exhibitors at the Hospital Club site there was a great boy and girl duo who had a very innovative range of men's wear. In this year to commemorate the start of the first war they had made a few pieces that took inspiration from that period. One of the designers had a fascinating connection to that past as her grandfather had been a war correspondent in WWI and she took the inspiration partly from his letter and filed reports. 
It's a great story and I will hold my hands up and say that I've lost the name of the young designers and don't have their contact details - very unusual for moi and if I do find them Ii will re-edit. If you see this and recognise it please drop me a line at info@ablushofrose.com and we'll get back to them with a huge thank you.
Some wonderful shots I took of Paul Costelloe's show room that he set up in the Hospital Club. 
To the left above some wonderful Men's dinner jackets.
One of the most experienced Men's tailors who had a strong presence at LMC was Paul Costelloe. In an inspired choice of setting Paul was situated in a suite of rooms at the club that perfectly complemented the really colourful vibrant nature of his tailoring line. 
I spent quite a bit of time looking through the racks jackets and suits. He uses an amazing array of very high quality fabrics and there's huge scope within his offering. As a girl I saw a couple of jackets I could work into a look with jeans myself and I also had a 'Dress you Up' moment as I trawled through the racks thinking what I would style onto a man. It has been pretty recently that I've started to look seriously at Men's fashion but there's really no going back. When you see a full bodied collection like Paul's covering everything from dinner jackets - a good variety of those too and super chic so a plethora of men's smart-casual suits I just see endless possibilities. His Spring-Summer 2015 Men's wear is very strong and a joy to see. 
I was grateful to be able to talk to Paul for a little whole and congratulate him on the collection. I think he had about the best showrooms I saw anywhere on the three sites of LCM.
Christopher Raeburn showed a great Men's collection bursting at the seems with life and energy. Working with his favourite military themes this was a boys and their toys outdoorsy having fun collection for Spring-Summer 2015. Christopher is doing very well indeed and I'm really glad for him as he's a nice guy with a great team and all are working very very hard. His Autumn-Winter 2014 collection has already sold in pre-order in very big number and team Raeburn are riding a tidal wave of success. The military angle here was Aerial Helicopters and aircraft silhouettes where emblazoned in early pieces in the collection giving way to more play with colours bold amber sliding in on top of greys and white.  This is outdoor casual wear that will also find it's place in an urban environment.
Some lovely light coloured spring-summer 2015 suits.
I passed by Chris Stand post-show before the clothes were back and found these pieces on display. One thing that always strikes me about Chris' work is how light the pieces are. He sources military fabrics that are super light-weight and often very strong and fire and water-proof as per military requirements. I think it's great to be able to bring this technology across into day to day life and create wonderful garments for people to enjoy. It's a great boys wardrobe for next summer. I paid quite a bit of attention to the accessories as always Chris does a great line in back packs and bags this season to fully equip you for the outdoor life and what ever may come at you. I noted again how the bags felt very light but the material was evidently very strong. Perfect for taking on a trek in the wild or around the city as the only weight really comes from the contents it's carrying. 
I'm a great fan of Christopher's creatures (as he knows) that he and team thoughtfully create with the off-cuts from the collection. This season there is a cute little turtle available to give a home to. A must if you're picking up some pieces from him - they make great children's presents. 
I've dropped in more pictures of the exhibition. Interestingly Barbour where there with a new line of outdoor clothing from their X White Mountaineering line. Moving away from the Country Barbour we are pretty familiar with this line of clothes looks more at the rugged outdoors and more high impact sporting activity. 
There where lots of interesting designers that I'd personally never come across before in the exhibition area and I really enjoyed my voyage of discovery finding out who the new players where in men's contemporary fashion in London. In the casual wear section Natural Selection and Waven caught my eye as two labels that have a lot of good pieces that most guys can work into their wardrobe. I was very impresses with Wavern's denim themed line. 
Amongst the emerging designers that I found really interesting was Kaushal Niraula. I snapped two of their rails below to give an idea of why they jump out at you. I really liked the blazer's and as a girl who loves men's jackets, yes I could see myself in a couple of the blazers with jeans or maybe cream or dark green trousers. The shirts at the back of the rail below where also very executed and felt very good to the touch. This label was a great discovery and I hope they do very well. 
Here's another broad view of the emerging designers floor at LCM. Between this site and the collection I saw over at the Bloomsbury location there was a lot going on.  I think LCM is poised to become a much bigger event as it's growing very rapidly and attracting more and more interest internationally. I'm looking forward to attending next season and I'm really excited about the growth in men's fashion in London. I think it's another great part of our British export and trade story.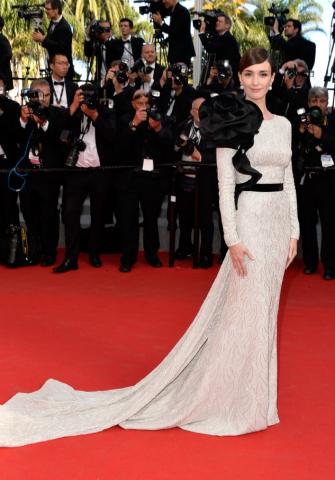 Paz Vega wears Ralph & Russo Haute Couture to the closing ceremony of the 67th Cannes Film Festival. She chose an elegant silver fish-tail gown with a large black flower. 
Catrinel Marlon also chose Ralph & Russo to wear to the screening of La Voce Umana which she starred in alongside Sophia Loren. 
The Romanian actress chose a red silk Georgette dress, backless and fully embellished.