A Blush of Rose
ablushofrose.com
Summer in the City and beyond
I've picked a variety of things to talk about this Summer with a very varied working schedule meaning I'm not away in France or elsewhere as normal; so here are some of the things I've been enjoying as we journey through the Summer months. I hope you're having fun wherever you are. 

The fresh scents of Summer.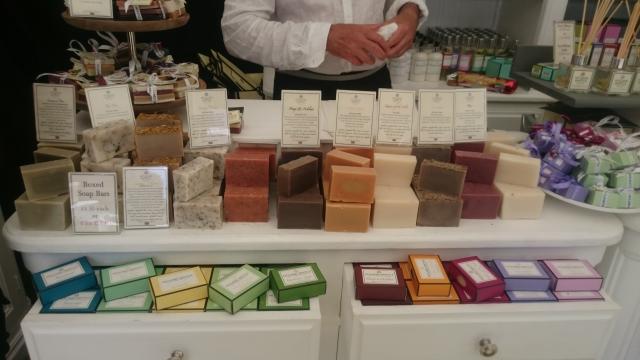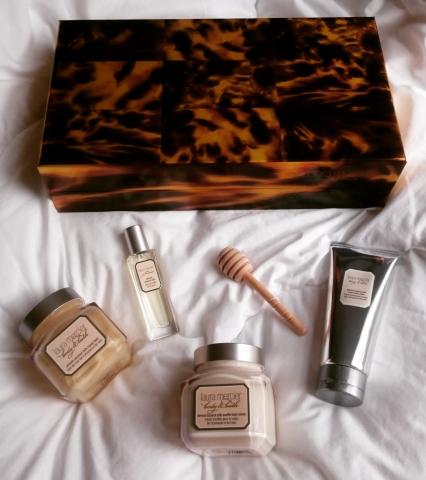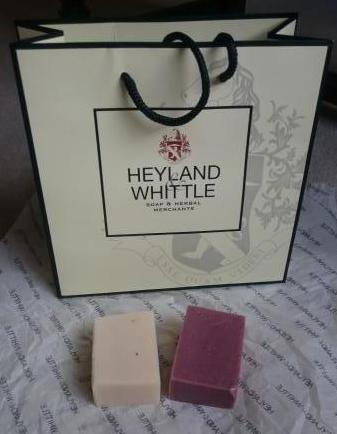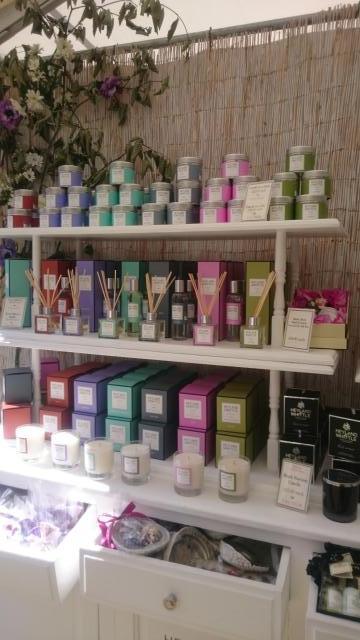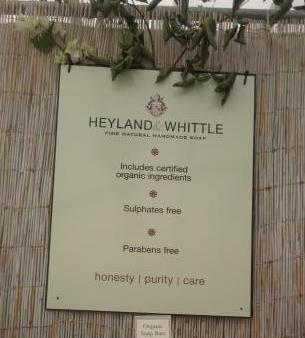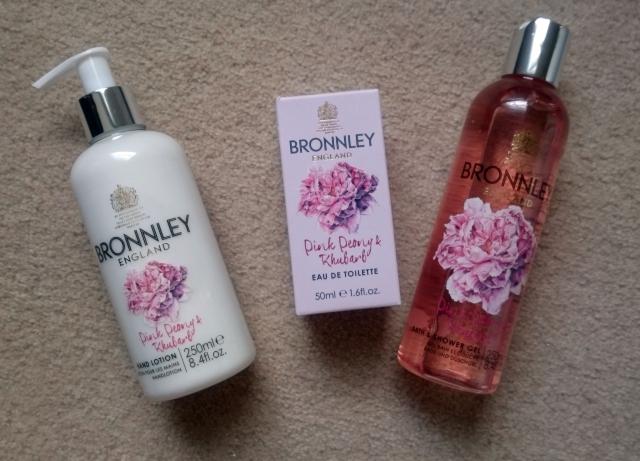 When the weather gets warmer we all take a look at our toiletries and scents and if we're not away in a tropical paradise bringing a touch of fragrance is the best way to take us there as the profusion of scent wisks the senses away on a journey. It's also a great way to have a keep sake that reminds you of your travels and brings the senses alive once again. Scent has a very powerful way of transporting us and stimulating our memories and emotions and a healer. 
For Summer 2016 Molton Brown have launched a new fragrance that is as fresh and zingy as you could possibly hope for. Their 'Bursting Caju & Lime' Eau de Toilette made in England as all of their range is brings a new addition to the fragrance family with bright notes of citrus into our bathrooms for Summer. I personally love using a little to much of a beautiful scent in bathroom products to indulge and keep the humidity at bay. It's a necessary indulgence and a must if you're heading for a commute in the heat.  
In step with the Brazil Olympics Jennifer Jambon, the Head of Molton Brown's scent creation team, took her inspiration from the Caipirinha cocktail of Brazil utilising the fresh ingredients key to the most loved drink in Brazil. The lime top note, descends into the heart of spearmint oil and the base of Amazonian accord.     Grapefruit, orange and lemon combine to create a burst of freshness on the skin that leaves you feeling fresh and zingy with eyes wide open and sparkling. The Caju fruit extract itself is blended in and adds the finishing touch to this unique recipe. 
Bursting beads in the Shower Gel bring the fragrance to life as they burst onto the skin and this limited edition set also contains one of the most refreshing body lotions on the market to date with with the Eau de Toilette, pictured to the right completing the trio. Do try and get your hands on this set before it runs out. It's a perfect fresh scent that has wide appeal as well as being sensitively blended and will make a great gift.   
Another exciting Summer 2016 launch was the Bronnley of England Pink Peony and Rhubarb suit of products. On of the longest holders of the Royal Warrant this company does a fantastic job of channeling the fresh scents of traditional English perfumes into it's range of contemporary products. 
This fragrance takes our senses on whirl with a ballet of pink peony, jasmine, rose and gardenia that are crowned with a top note of fresh Rhubarb straight from the English Country garden and sparking white musk to add a layer of mystique. It's a well orchestrated dance as these scents each have their own definition and to blend them well takes a skilled hand. 
Bronnley have carried this off well and the scent lightly rises off the skin after application much in the same way that floral fragrances have the feel of floating over you and into your conscience when you smell them when walking into a garden. This is a gently sophisticated fragrance filled with a reassuring poise, gentle demeanour but also a subtle staying power that will endear it to wearers. 
Launched at Fornums in St James's the epicenter of refined elegance for the past 300 years this scent recalls romantic carefree happiness. Love, laughter and champagne may be key ingredients in spirit.    
Heyland & Whittle are luxury handmade soap specialists based in the UK with their broad range of natural products they are quietly making a big impact in the luxury soap and toiletries arena. Their offering of traditional and contemporary scents that use generous amounts of natural oils seems to be hitting the right spot securing them coveted contracts as the chosen toiletry suppliers to numerous prestige events such as The Chelsea Flower Show and the prestige Luxury Art Fair Masterpiece London to name but a few. It's also becoming a brand of choice in luxury Hotels and homes across the country and internationally. As guest of Chelsea and Masterpiece I can confirm that users in the ladies cloakrooms absolutely loved using these products with the creams equally in demand.
A lovely surprise was in store from Laura Mercier at Harrods when I visited in July. After my favourite Creme de pistache has disappeared from the LM world due to spiraling production costs I was keen to cast around the current offering and found the Almond and Coconut collection of products the most heavenly indulgence.  
A gift box from the Harrods Beauty Hall found it's way home with me and I'm grateful to the LM team who where very patient with my testing of the products and scents across the range. They have a great offering and that's even before we get started on make-up which is a whole new area altogether. 
This suite contains an beautifully blended Eau de toilette fragrance that's reassuring well developed with a seductive kiss. Blending a fragrance from two of my personal favourite natural sweet ingredients was always going to be a probable hit for me but it's also the production quality of Laura Mercier products that earns them a place in your heart and home as well as the care they take over choosing their fragrances. 
Complementing the long lasting Eau de Toilette are a delicious milk honey bath and milk souffle body creme that you may need to steal yourself from eating, a brush on the lips should surfice ;-) plus a deeply fragranced body wash completes a collection that will charm the senses and enchant those you sense it. This is perfect for a relaxing home spa moment and the perfect way to start the day or re-fresh and recharge after you walk in the door. 
Layering the fragrance with creme underneath the perfume as always maximises the longevity and you can feel confident that it won't fade quickly. For me this is a 10/10 score and I was delighted that the LM team loved my instagram pic and asked to use it. As a 'thumbs up' from the flat-lay pros this was a real treat in itself.  Thank you Laura Mercier and the fabulous team at Harrods xx.  
Award winning botanical artist Helen Campbell designed the illustrations for the collection using water colours to illustrate the delicacy and refinement of the scent in keeping with the traditional part of the current Bronnley collection. I have to say it looked completely at home in Fortnums and will make a beautiful addition to any beauty cabinet and bathroom. Pink Peony and Rhubarb is a truly beautiful fragrance to wear this Summer so why not join the dance?      
The Heyland & Whittle collection is pretty all encompassing with a broad collection of natural soaps, hand creams and most recently candles and room diffusers. The company was founded in 2003 when the husband and wife team launched with it's range of natural soaps - all hand made, using the cold processed method ensuring that they don't melt away too quickly. Uniquely they also offer soap for sale in production sized 'briks' at around x9 the price but x15 or more of the size as the regular bars; so fans of these luxury fragrances can make a great saving and it's also a handy way to kit out the bathrooms in your house all at once. This is one shop that it really is very hard to be restrained in. 
The inspiration for the fragrances created is the Farm in Surrey where the business originally began. Neroli & Rose,  Jasmine & Lavender and Jasmine & Lilac are the modern classic fragrances that take on a fiarytale quality as you enter the garden of scents. I took a couple of simple shots while visiting the booth at the BBC Countryfile fair at Blenheim Palace and spoke to the founders Paddy Heyland and Ursula Whittle about their growing brand and it's success. A great British brand and a great entrepreneurship story. Their ranges cover Classics, Soaps, fragrance and even a new garden range. 
You can look them up at www.heylandandwhittle.co.uk.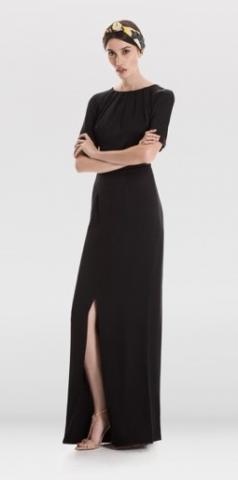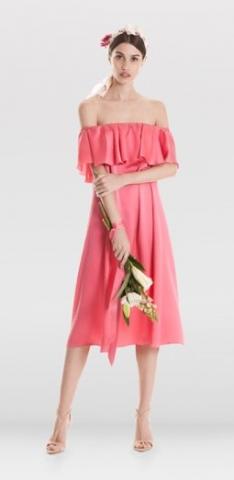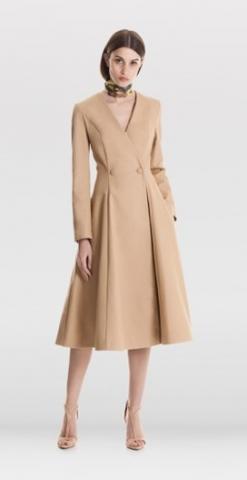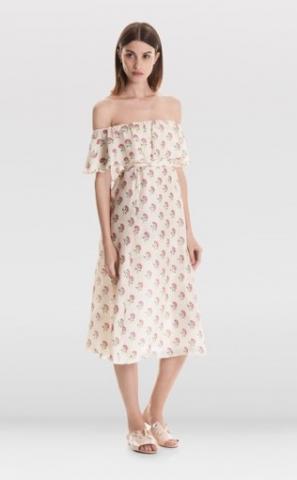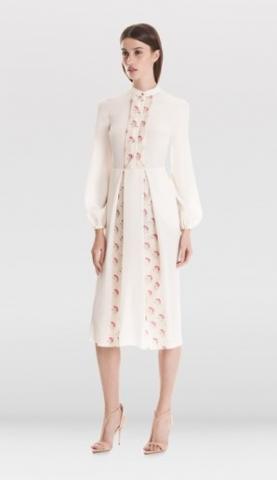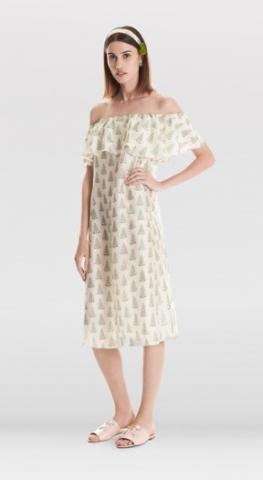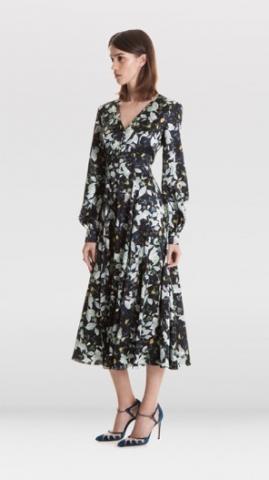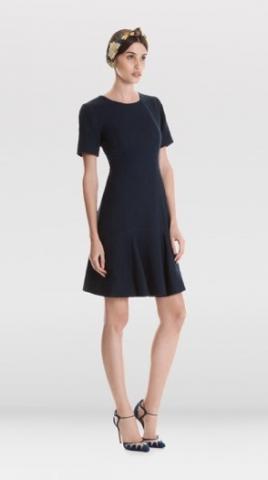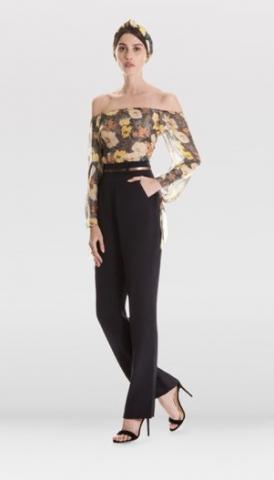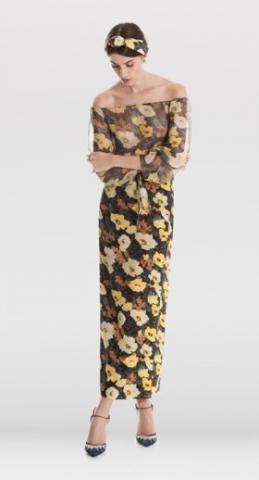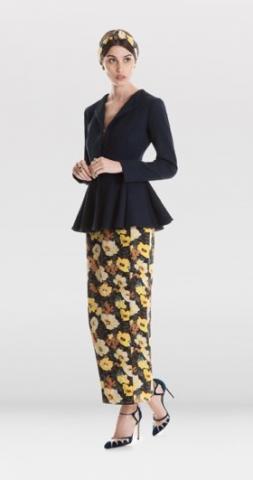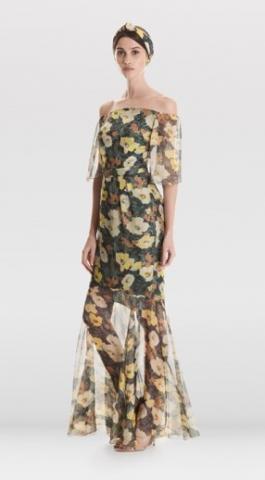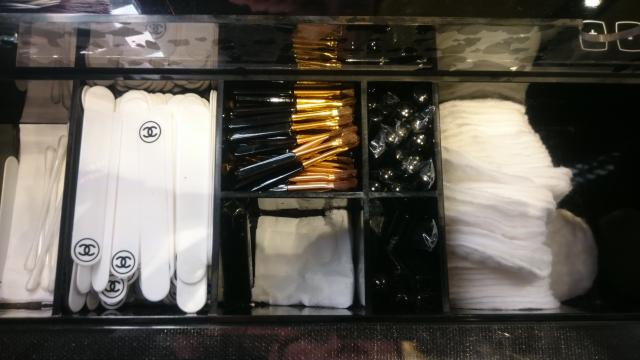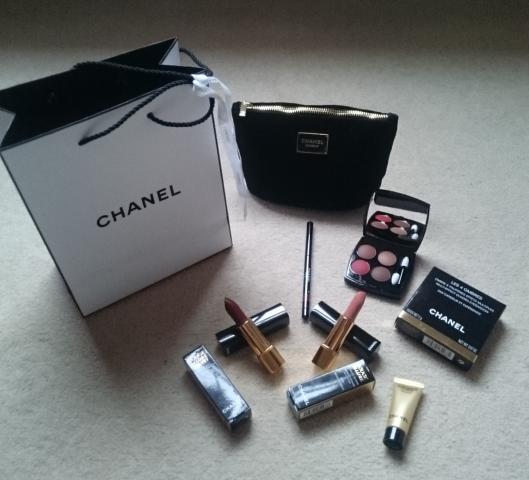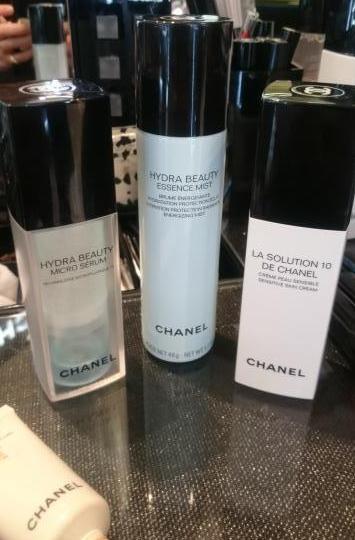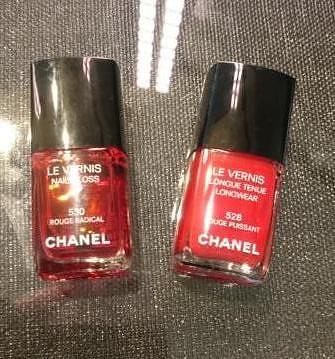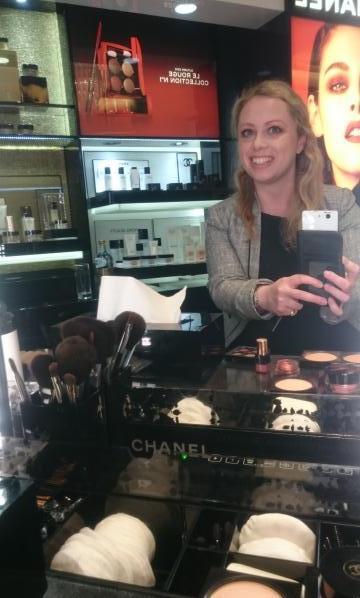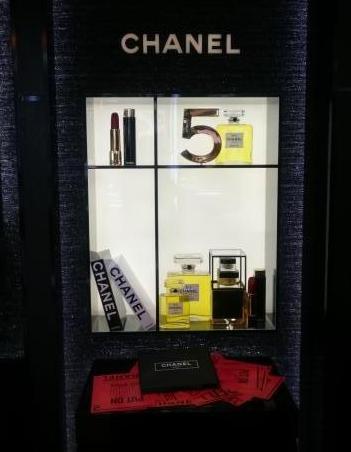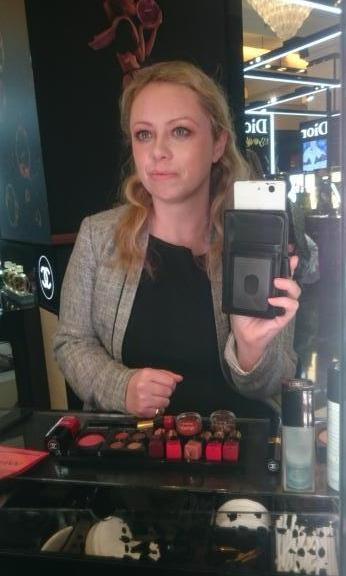 Beulah Summer 2016 Garden of Eden Collection 
Beulah is a fashion label with a heart and from that comes a great strength to make positive change in this world borne from the experience of founders Natasha Rufus Isaacs and Lavinia Brennan after working with women rescued from the sex industry in Delhi in India. In the years since the luxury design labels launch in 2010, Beulah has become and internationally acclaimed designer of evening and occasion wear and a trusted 'go to' label for many women in public eye. Friends of the brand include television presenters Natalie Pinkham and Kirsty Gallagher and amongst their earliest and best known supporters are Pippa Middleton and her sister Catherine Duchess of Cambridge. 
The duo and their team produce two stylish collection each year sold from their store in Ebury Street and through their online website www.beaulahlondon.com. In their journey developing the brand their early collaboration with the United Nations in support of their anti-slavery with the Beulah Blue Heart motif featured on three items in 2011, including the House classic Sabitri dress. Later collaborations with luxury brand partners Aspinal of London and French Sole have produced handbags and blue heart pump (a French Sole red heart variation appearing in time for valentines day in 2016). The blue heart is a classic recognisable symbol and the classic Shibani blue heart scarf is a stylish accessory often photographed on famous clients. The Beulah canvas bag is a very handy super-strong hold-all and 50% of profits from the sales go to the Beulah Trust established in 2013. 
The trust is dedicated to empowering women with viable skills to enable them to support themselves independently financially and build a bright new future.  
CHANEL'S new Autumn 2016 debut Beauty collection from Lucia Pica with Mary Greenwell at Harrods.
Lucia's first complete beauty collection for CHANEL has been much anticipated since her arrival at the House in late 2014. At the time she indicated that Red was a colour of passion that fascinated her and true to her beliefs and embracing those of Madamoiselle Chanel "mettez de rouge et attaquez" she brought out her debut collection, a rhapsody in red; Le Rouge Collection No. 1 also hinting perhaps that this could be the first of several colour themed offering coming our way in the future. Let's wait and see. 'Red Rules' is the name of the game and CHANEL are channeling the spirit of fire and rebellion as well as raw sexuality with this collection.  
Red is the ever present pulse of live that beats within all our bodies and Gabrielle Chanel understood links to the primal notions of sexuality and fertility that it encapsulated. So how did Lucia answer these primal calls of beauty. It all begins with the lips and although this is her first full colour collection Lucia has already 
Beulah partners with Freeset in Kalkota creating both the canvas bags and block printed fabrics in the garments that you can see above. For Summer 2016 the Iris Hydrangea and Iris Fern dresses above to the left and right are both cut from the finest silk crepe de Chine. The Beulah girls strive for quality sourcing the finest fabrics and manufacturing in the UK, this is a truly British brand. Working the current season off the shoulder look they will be a loved part of your wardrobe collection and both of these garments are finished with hand block printing by formerly trafficked women working with Freeset in Delhi. The dresses are light and delicate and perfect for warm day or night wherever you may be in the world.   
Above to the left the Hydrangea print is cleverly worked into one of the House classic front pleated style dresses to create an extra hint of colour as the wearer moves. Attention to form and line shows the innate sophistication of the designs and the Midi length Lamorran print dress above to the right is another look that it's easy to imagine wearing to many places. It's comfortably tailored and like many of the brands clothes it sweeps across age catagories too.  
"For each beautiful garment that we make there is an equally beautiful change happening somewhere else in the world". Natasha and Lavinia - founders. 
If ever there was a motto for a business this is surely a good one as this creates something more than beautiful clothes and brings many layers of meaning to creation. The Garden of Eden theme was clearly something that proved fertile creative ground as the Kew patterned pieces above firstly to the left in floor sweeping chiffon of the Aster dress and centre above in the silk of the Constantina skirt shown with two variations of blouse and jacket accompaniment. They fit the picture of the timeless classic theme that the collections embrace with finely crafted pieces designed to enjoy a long life in your wardrobe. 
Combining the print with Navy boucle jacket or trousers the tonal contrast created within these looks shows a confidence to cross combine to superb effect. The off-the-shoulder style appears again here above and is both a smart way to keep cooler in the summer months and also a style adaptation that will suit all women. These are clothes to have fun in and 'Dance as if no one is watching' as one of the label's mottos proudly declares. 
Navy cotton boucle is a perfect fabric for Summer both light and easily adaptable to a number of formal wear styles it appears in this collection as separates in the Grace jacket and Isa long line skirt and also the tailored Bluebell dress. An easy-wear work and social look. Next to the right my personal favourite of the collection the hot pink Iris dress. This pure silk garment is an eye catcher and is made from pure hammered silk. It's simple sash tie emphasises the light ease in construction of the garment and it's a perfect piece of relaxed glamour for summer. To the far right the collection is completed with that special item that we all need; a smart coat that is light enough to keep the cold out on cooler Summer and trans seasonal days. If ever there was an investment piece, this would surely be it. Beautifully fitted it's flattering to the figure and an echo of the classic Dior lines of Bar and New Look. Very apt for a collection from a fashion House determined to inspire strength and confidence in all women.      
Left, me half way through after the base foundation layers had been applied plus eye liner and mascara and trying to keep composed, I've no idea why though :-). Centre above the new season colour collection created by Lucia, to the right some products from the pre-existing skin care range that are already some of the strongest in the market.  
dabbled in the area of lips working, so I gather on the new push-eject form of the lip stick case amongst other things. To ensure our lips didn't go wanting this season she formulated no less than six new shades to sweep
across the surface of our pouts. Two are from the Rouge Allure line and four from the Rouge Allure Velvet. Tones range through the brownish Rouge Audace to the light pink-ish Rouge Ingenue both of which I decided to take as it gives an alternative Autumn complexion. I have an army of red's at home in the beauty cabinet several from CHANEL and as my look was developing as Mary began to apply the eye make-up it was apparent that the strong reds would be too over powering with a full eye make-up already applied. For colouring the eyes there are two options you can go with the seasonal palette, which I did, dipping into the rich tones of candeur et experience or you can opt to try the soft Illusion des Ombres cream powders that sit gently on the surface. 
From the quad I recall that Mary used 3 colours blending delicately round the eye to give a strong but not over the top look that would work easily as well for the day as the evening. It happened also to be my brothers birthday so a day to evening look that wasn't too over the top was necessary. For cheek colour the blush this season is Rouge Profond another strong colour statement emulating the brush strokes of impressionist artists that Lucia favours above to the right the two new nail colours for autumn are Rouge Radical nail gloss a translucent shade with a faint neon orange-red tint and Gel coat and Rouge Puissant in a matte red. They offer two very different ways to coat the nails and will look fun for a night out. 
Ahead of seeing Mary I was prepped by her French assistant giving careful consideration to the array of products before her and sat in front of the theatrical-style illuminated dressing room mirrors, my look took shape layer by layer. For foundation I was happy to go with Les Beiges (one of my personal favourites) for a light matt all over look as this product is one of the most reliable that I've personally come across. I found myself contemplating three influences when thinking about how my make-up could look; the history of CHANEL and how it is reinterpreted anew each season. Lucia's career to date in the industry. They woan who arrived in London age 22 from Italy and slowly forged a career in the beauty industry eventually working with photographers Mario Testino and Alasdiar McLelland and being a key choice for CHANEL to use on their fashion shoots with Keira Knightley and Sigrid Agren. 
It takes talent, tenacity and luck to find yourself the head of CHANEL'S global creative and colour design. These are all elements that Gabrielle Chanel was familiar with herself as she made her journey through fashion and perhaps in Lucia they have found someone who understands the journey she took rather well.
The finished result from Mary's hands and I have to say I was delighted. Mary and her team kept telling me how amazingly beautiful I looked and I was taken aback by the amount of attention I seemed to be attracting in the beauty hall and the looks of surprise from other women hovering near the CHANEL counter that evening. I picked up a couple of souvenirs and thanked Mary and her team many times. I very much enjoyed my conversations with Mary and would be very pleased if our paths crossed again. She's seen much in this industry and is a very experienced eye who doesn't mince her words.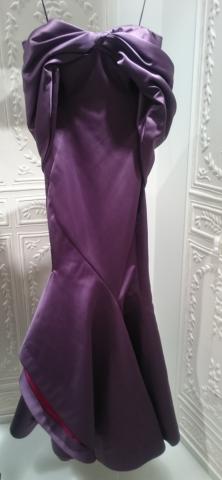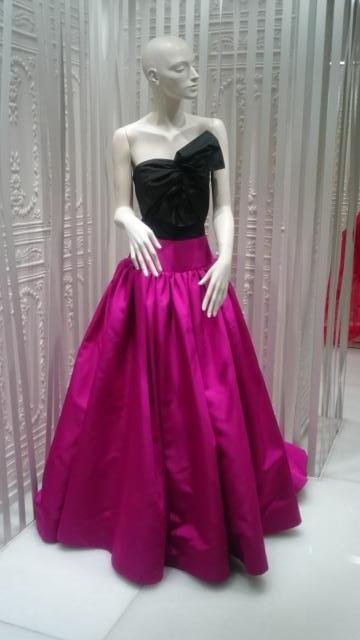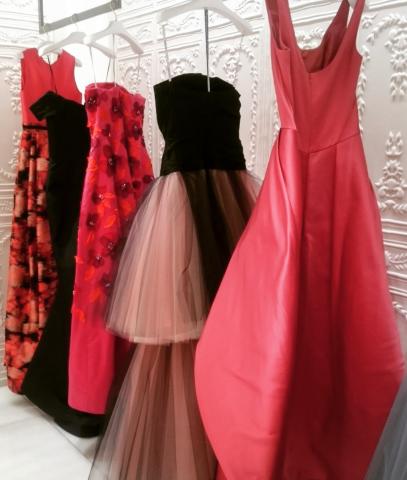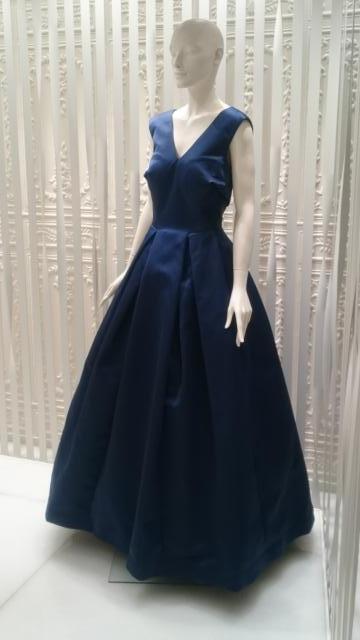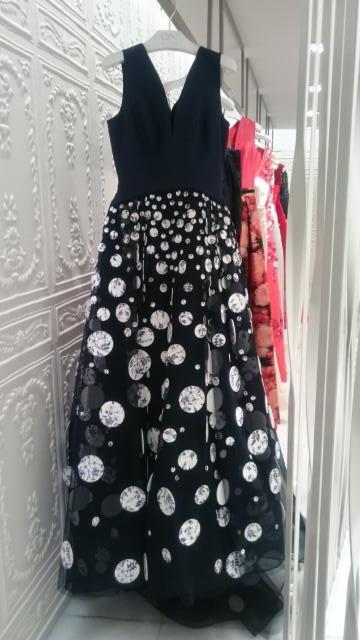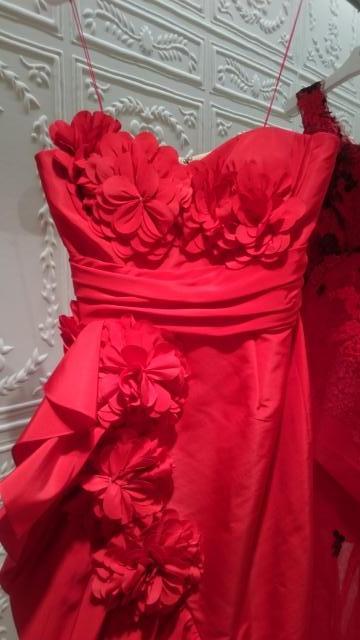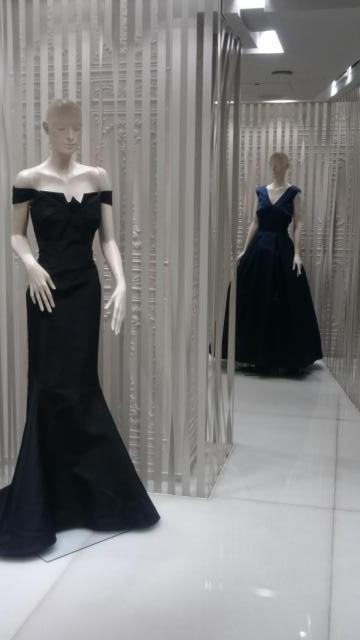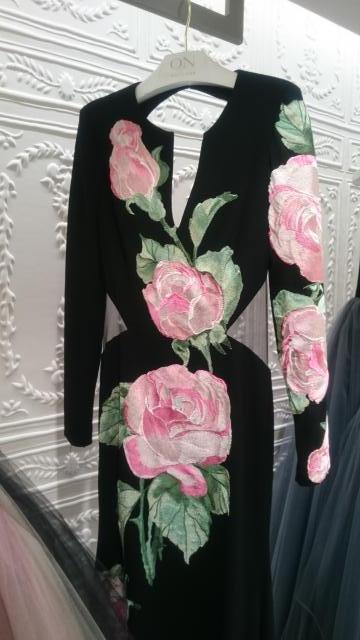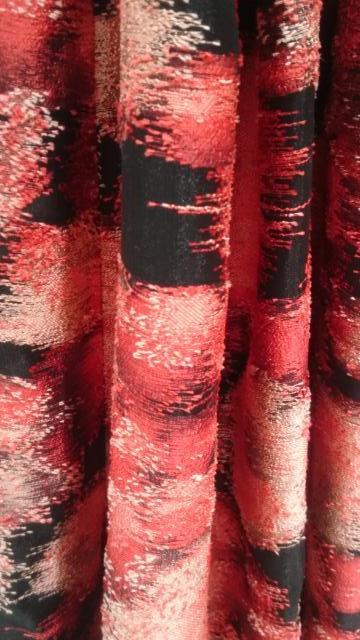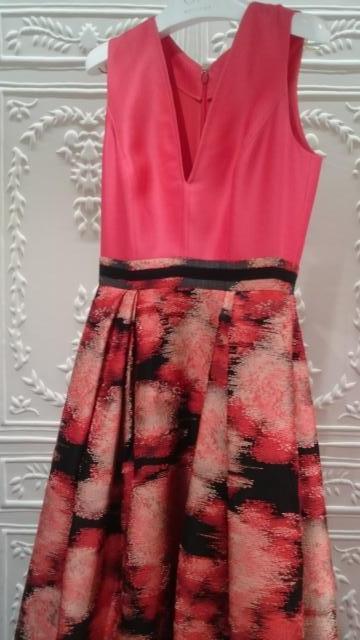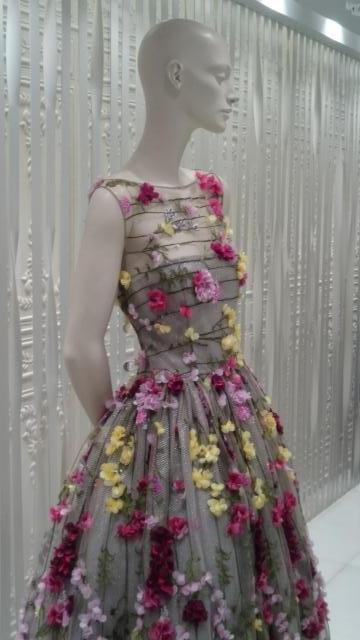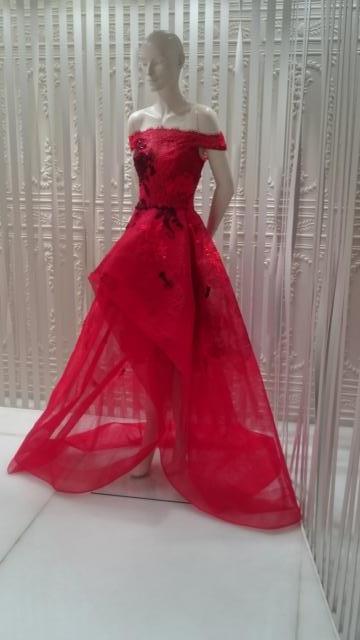 ON Motcomb - A place of contemporary elegance in the heart of Belgravia London
London is blessed with numerous places to buy formal and occasion wear designer dresses from both established and emerging designers of Luxury fashion but the places they can be found are flag ship stores in Knightsbridge and New Bond Street and the large halls of Harrods and Harvey Nichols. What has rather slipped from view in London these days is the multi-brand boutique hosting a selection of pieces from different designers and specialising in just evening dresses.  
On Motcomb on stylish Motcomb Street in Belgravia surrounded by it's art galleries, wine shops and other fashionable boutiques has brought a type of shopping experience that our grandmothers generation would have found in London into the 21st century. Decorated more like a modern art space with a nod to the past in it's stuccoed walls it feels just like you have walked into a party in a home or restaurant with the mannequins and dresses from about the room there as other guests waiting to join with you in conversation. 
Naeem Khan Pre-fall 2016 with beautiful floral applique. 
It's both the stuff of modern fariytales and at the same time something very tangeable and real. Whether you're looking for a special dress as an occasional purchase  for an event or a client who regularly buys Haute Ready to Wear and Haute Couture this store specialises in the traditional kind of service based around the client. 
The On Motcomb team will help you select something that suits looking across many in-house brands in a way that only personal shoppers in the Luxury Department stores will do nowadays and in the single brand flag ship stores of the West End they simply aren't able to due to their focus on the House that they represent. 
It's truly a client first experience that few of us will get nowadays but is how women should ideally be able to find their own designer pieces and a few years ago this was my mothers profession. Helping women dress as best as possible and giving them confidence through good clothes. 
A delightful dream from Naeem Khan with another Pre Fall 2016 with floral applique detail of a captivating Rose. 
Close up detail from the bodice of a stunning scarlet gown by Marchesa from the Pre Fall 2016 collection. 
A beautiful A line gown by Carolina Herrera from House of Herrera for Pre Fall 2016. Above to the right a look at the extraordinary fabric the gown is composed of. 
More passionate colour from Monique Lhuillier for Pre Fall 2016 in this complementary pair. 
This dress by House of Hererra carries disks with delicate floral paintings for Pre Fall 16. 
Zac Posen provides some design flares with circular themes in these looks to the left and above left for Pre Fall 16 while to the right a colourful selection shows more of OnMotcomb. 
Here above a beautiful long shot of the rails arranged with a selection of the pre-fall outfits that they have on offer. On Motcomb host a number of different designers from House of Hererra by Carolina Hererra to Zac Posen, Osca de la Renta, Rosie Assoulin, Christian Siriano, Marchesa and Naeem Khan. Above in the series of looks a beautiful midnight blue off the shoulder dress by House of Herrera shows beautiful fabric texture detail while retaining the form and line of the classic ball gown. It's a classic piece to add to your collection with a contemporary feel that will see you from Pre Fall into Fall with ease.
One of the aspects about Haute Couture and Luxury Ready to Wear that fascinates me endlessly is looking at the detail of garments and the beautiful construction that sits so lightly on the figure as you wear it. Designing evening dresses gives you endless scope to dress the form and a world of colour palette options. Above I gathered together some dresses at On Motcomb that show with four looks even when using the same two colours red and white; the huge variation that you can create.Playing with raised textures, embroidered sequins, ruched layering pleats and ruffles in a profusion of styles styles that make an ode to the female figure. The white dress centre above is a particularly intriguing combining a long-line tulip type form with layering. It's Pre-Fall but could be easily saved to come out in the Summer time and has a wonderful ability to move as you dance or glide.  
Above these two dresses by Zac Posen for Pre Fall 16 channel the classic lines of evening dresses in both broad skirt and fish-tail form. 
Dream dress matching my signature colours by  Christian Sirano for Pre Fall.
Part of the magic of ball gowns that On Motcomb undoubtedly understand is their ability to be transformational and both capture fantasies and allow us to look out best but also manage to be so discretely comfortable that we may barely feel ourselves wearing them. The soft circular shapes above to the left from Zac Posen work the circle theme repeatedly with an over-sized dipped him. There's an easy charm about these pieces and the colours have a deep resonance with the delicate femininity that we associate with evening wear. You can see it perhaps as a new stylistic version of the fishtail dresses that Posen favours often as part of his line of cocktail and black tie dresses. Above to the right you a rail showing the multi-brand offering from Monique L'huillier, Caroline Herrera and Zac Posen perfectly exhibits the range of styles and shapes to suit the figures and sensibilities of all clients. Purple has the power to look demure and regal and also, with a quick flick of the voltage switch, move up a gear into an electric zap of energy in a more brilliant shade. The one shoulder piece above to the right will do just that for you.  
Rocking my signature colours the outfit above to the left by Christian Sirano is a beautiful shoulder-less outfit that illustrates how timeless shapes still offer scope for new ideas and recreations. I'd wear it this season! Centre above two dresses by Zac Posen again with a conventional outline in petrol blue and a fishtail shape in black offer neutral options for those attending an event where they perhaps wish to be understated or to contrast with more outspoken accessories. To the right above a House of Herrera piece displays a beautiful innovation in the skirt with applique detail provided by discs delicately painted in an echo of blue fine China. 
Boutique shopping really is a wonderful way of choosing between a number of designers in a relatively more time saving way that running (or your stylist running) between different flagships or concessions in a department store. Marchesa with their signature flare embellish a beautiful scarlet dress to the left above with floral rosette flower shapes sweeping up the wrap style skirt and noting a high, empire line waist and strapless bodice. Since 1980 Carolina Hererra has been bringing her own touch of style with hints of colourful South American passion to the catwalk and glamourous parties and wardrobes the world over. The look centre above not only explores colour but in close-up you can see hints of the purposely slightly pulled yarns in the fabrics gently (it can't be easy to do this) creating a 3D effect to the skirt of the dress. 
To the right above two pieces by Monique L'huillier in beautifully complimentary contrast are a masterful demonstration of how irresistible applique embroidery can both delight the wearer, enhance your own natural beauty to new heights and also demonstrate the skills of an exceptional designer that you chose to give patronage to. These two dresses look like such a happy pair that you could easily pack them for a weekend away and wear on consecutive evenings.
This amazing dress by Gianbatista Valli for Pre Fall 2016 really typifies what many of us visualise when we think of sweeping glamourous gowns. 
Another Pre Fall 2016 option for those with a slightly more reserved statement in mind. 
Naeem Khan is one of the most interesting designers of Haute Couture and Ready to Wear in New York at the moment and his work sought after the world over and popular amongst middle eastern royalty. The ode to the Rose to the left is unsurprisingly one of the most favourite pieces I've seen in a while and beautifully flattering to the waist. If you want to make a grans entrance the piece from Gianbatista Valli below will certainly oblige and for a ball it certainly ahs the full glamour of the full skirted effect that will sweep you away into your own fairy tale. 
So there's no denying it Dear Reader, I'm very taken with ON Motcomb and have been wonderfully looked after by the team when I've visited. I know I'll be back as this spot on a street in Belgravia that makes you glad to be in London offers the kind of skilled multi-brand experience that isn't always too easy to find. The mix of both classic and contemporary offers great potential and a strong 'recommend to friend' factor as they will cater for tastes beyond your own. It's the little things that are really the big things that some of us miss from the experience common in decades past. A larger space to have a relaxed private shopping style moment, a discreet bespoke service allowing alterations to garments by experienced hands. Smooth worldwide delivery and a way of taking care of your needs that feels much more like the delivery of a wish in a modern practical way is very endearing from a clients perspective. 
The dresses sold at On Motcomb are the stuff of fairy tales but these pieces of modern romance also come with a grounded sense of who can really dress women to be their best; from those at the top of their game in the industry right now. People often say that fashion never sleeps and this is true but many of us are searching for tangible traces of our dreams and a knowledgeable team can help deliver.