A Blush of Rose
ablushofrose.com
Autumn vibes continue in London.
As autumn progresses and we're dipping into our wardrobes more and more looking for inspiration and shopping for new styles, it's a perfect time to look ahead to the Party Season. There is a heap of enjoyment that you can have through your clothes and no end of ways to play with styles and colour. In a seasonal mixtures of current trends style and events I have some features on that I think that you will really enjoy coming on this page. 

Beulah London Autumn and Winter Collection. All images shot by the very talented Katrina Lawson Johnston (c) for Beulah.
As many of you will know Beulah London is a company very close to my heart and I believe the work started by Natasha and Lavinia in creating an ethical luxury fashion brand will have a wonderful story touching so many lives in a positive way. Beulah London is truly one of the most inspirational brands in luxury fashion in the UK. For a House that has honed the knack of creating beautiful occasion wear and smart stylish pieces it's no surprise that this season offers a selection of carefully crafted options that will be on many wishlists. The beautiful floating lightweight black A-line Devore dress is a perfect party dress that you will want to wear through several seasons. Simply inviting you to twirl in it the flared sleeve detail at the elbow adds an extra note of stylish character. 
The next two looks show the a-line satin black skirt that has a lustrous sheen. This can be matched with several blouses from the collection. The Alice Print bell sleeve blouse works one of the signature design themes of the collection with a subtle contrast of flowers against a black background. The Devore blouse offers a full black look with the sexy hints of a semi-sheer piece and looks beautiful with it's trailing sash bow. The Alice Print Shift Dress sits above the knee mid though allowing you to show off your pins dancing in the party season. If you chose to wear black tight with this outfit the black of the dress will add to an elongating effect ensuring that you have an even more elegant figure. The primrose off the shoulder top below to the right is one of the most beautiful original designs that 
Speaking with Roddy and looking at the Ski suits up close it's easy to see that the designs are genuinely created through an entirely practical thought process bourne of many seasons of practical experience on the slopes. The duo have developed and mountain tested their fabrics and designs over several years before bringing the Huski to the Skiing public. The suits come with a paisley print lining that gives a Brit' heritage style wist and one of the special features is a touch-screen compatible phone pocket on the inner left side of the jacket. It's a very handy detail that many people will like I think. All the usual pockets are there including the lift pass pocket at the wrist. 
The collection has been launched initially in three subtle and three bright colours with enough variety to suit different tastes. The onesie gives a crucial advantage of extra warmth meaning you don't need to add so many layers underneath that it would make movement clumsy. Also for easy when not on the slopes the suits have built in braces that allow you simple flexibility for apres ski (or mid ski) relaxing. The Huski retails at between £325 - £345 which is very reasonable considering the craft and attention to detail that has gone into producing the finished article. 
Suits come with Napoleon inner pockets named after the Emperors gesture of having a hand tucked into his jacket. Also next to it is a lens cloth attached to a cord to wipe the outer surface of the ski goggles. Faux leather tags allow easy un-zippng without having to take off gloves in cold conditions. A clever back bib pocket allows you to carry valuables and precious items that you haven't placed in one of the five external pockets. It's particularly handy for long flat-style wallets. Hoods are detachable and the collar is fleece lined in both make and female versions. Faux fur lining is also available for the lining of the female Huski's hood. Vents under the arms and at the thigh also offer the chance to ventilate the outfit should you wish and girls have a handy extra pocket near the ankles for storing discreet extra items. Another added feature is the Huski 'Wolf Whistle' for safety. It is pea-less so works in sub-zero conditions. It's such a simple but necessary feature to include that I actually cant believe there isn't an official requirement for all ski jackets and outfits to contain one.  
I thoroughly urge you to check out the Huski Wear website and Instagram page and check the outfits and the fun adventures the team and their growing fan base are having with them. Load up your sled and ride with the Huski this winter.   
Introducing the seriously trendy and practical Ski-Onesie from Huski Wear - the return of the one-piece Ski Suit - Yay!!!.
Plus many more features, including my pick of the Spring - Summer 17 Ready to Wear press days including Jenny Packham, Roksanda, UGG and host of A-list designer names plus introducing the Blushing Drink - my very own cocktail courtesy of Trace publicity in London! 
The Animal Ball - Conservation Couture at the V&A for the Elephant Family.* re-edited after the 22nd Nov Animal Ball.
London is no stranger to society Balls and Gala's, but once every tree years or so something very special Happens. After dark a host of animals come out to play and dance the night away in the guise of the rich and famous. OK, I made a slight joke here but Animal Ball's return in 2016 was a highlight of the fashion and social calendar with event aiming to be the most successful conservation fundraiser in Europe this year. Founded by Mark Shand the Elephant Ball references the words by Rudyard Kipling "There are great cleared flat places hidden away in the forests that are called Elephant's Ballrooms, but even theses are only found by accident , no man has ever seen the elephants dance ..."
CHANEL Metiers d'Arts 2016/17 Paris Cosmopolite at The Ritz Paris.
The Fashion Awards 2016 Image Credit, all external Mike Marshland, internal (guests) Darren Garrish and (Hall) Eeva Rinne.  
It was a very cold evening when the Fashion world made it's way to the Royal Albert Hall for the 2016 Fashion Awards. Christmas may have been a few weeks away for us on Monday night but it was definitely the heart of Winter. As we gathered a red carpet welcomed guests up the flights of stairs leading up to the hall from Prince Consort Street and lit either side by a beautiful array of candles. Bright stage lights kept guests warm as they arrived and posed.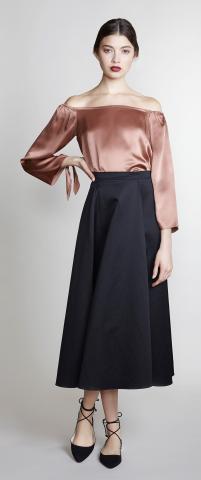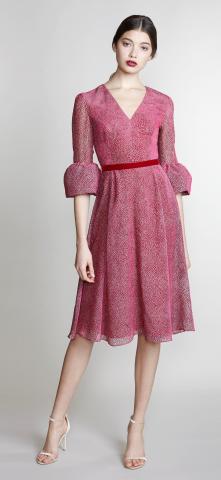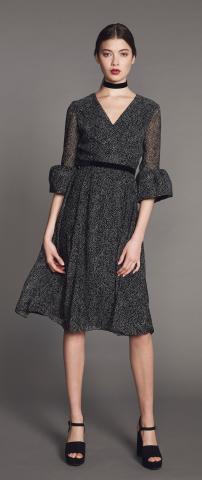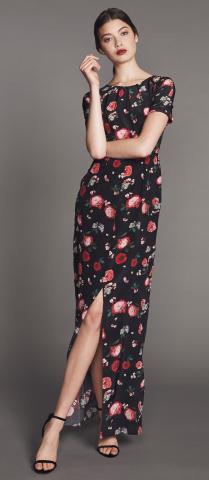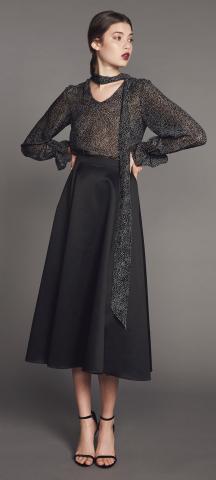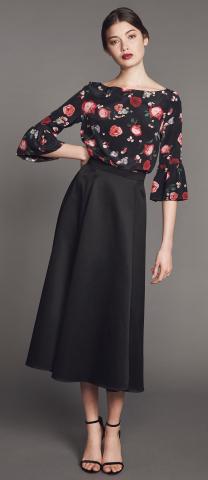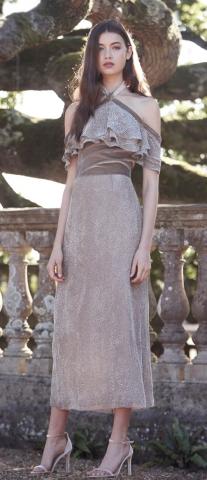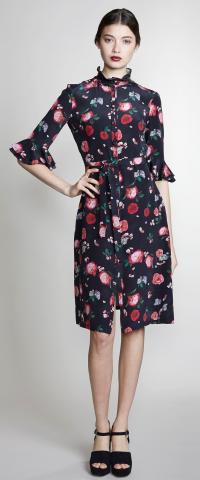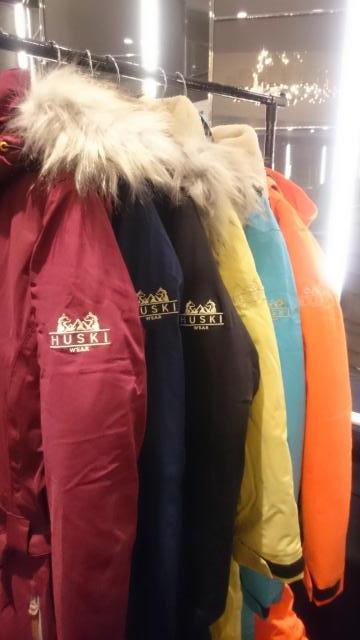 So many of you readers I think enjoy skiing as much as I do I would imagine. I don't go every year but it's the best winter fun, so carefree and a fantastic all-round work out for the body and mind. The fresh air, good food and drink (in most skiing spots) and the chance to see some spectacular scenery that most ski resorts and the journey to them provide.
Whether you're heading to the mountains in Europe, America or even South America or further afield one thing about the ski trip is that you have to be 'on it' when it comes to packing. These days most of us are balancing the need for layers and deciding how many ski pants and jackets we would take. But it wasn't always like this, was it? ..... cue a wobbly time-shift experience taking us back to the 70's and 80's when the One-size ski suit was all the rage on the slopes world wide. 
The Huski Boy and Girl behind this brand have decided to bring back the ski suit and as I spoke to one of the Founders Roddy I couldn't help but wonder, a many people do after seeing their first collection, how the one-piece seemed to almost disappear from our sports stores. Using technologically advanced fabrics and incorporating a number of exclusive features 
Roddy was constantly on the look out for good quality affordable all-in-one pieces and slowly wearing through a supply of suits donated by friends and family. Victoria his fellow skiing buddy was fed up of looking like a boy on the slopes in contemporary ski outfits and wanted to wear a ski outfit that was practical and stylish and would make women look good on the slopes. The only feminine ski wear she could find wasn't designed for serious skiing and for a girl who wanted to do more than simply be 'seen' in a ski resort it wasn't very useful. They decided to pool their ski experience, ideas and enthusiasm and launched their own Huski. 
Roddy and Victoria's extensive knowledge of skiing has enabled them to take a focused approach to the design of their collection with a focus on quality and practicality and no 'faff' whatsoever. Also the onesie is a great space saver in your travel bag, you just roll it up.
Hair by Sam McKnight: Somerset House hosts a major exhibition looking at the Scottish style icons work. 
See also my other feature article on this exhibition in the Daily Record in Scotland.
'Not before time' many people would say to the news that the Embankment Galleries at Somerset House are currently playing host to a retrospective of celebrated Scottish Hair stylist Sam McKnight's work spanning 40 years that runs until 12th March 2017 at the Embankment Galleries in the South Wing. This major exhibition covers his high profile career to date featuring his work with many leading Fashion Houses. Notably in this exhibition Vivienne Westwood and Chanel feature prominently and with whose Global Makeup and Colour Designer Lucia Pica he worked closely with in Paris at the launch of the Spring – Summer 2017 collection.
I have seen this season. The delicate colour sits softly on the body in beautiful silk satin. A perfect piece to delicately accent the figure. To the far right the Gardenia dress in red velvet Devore is a colour variation on a popular style theme from Beulah and sits lightly on the figure just asking to be twirled around the room. Like all of the pieces in this collection it's sexy and chic in the same breath and could be worn with a wrap from the collection on cooler nights. Below to the right is a full length Alice Print evening dress that is flattering to taller figures and again can be accessorised in a number of ways with wraps and also jackets and light coats from the Beulah collection.  
Next to the right, two of the range of cashmere scarves that Beulah have developed this season made by a collective in Nepal called GCHANDMADE that provides women with a sustainable income and also enables them to preserve traditional spinning techniques in their communities. The scarf is available in the Blue heart pattern that donates a proportion of profits to the United Nations and also in Lapis, Ecru (below) and Red and Ecru. They are the perfect garment for draping around the figure and a must have you can treasure and give as a gift. The working partnership with GCHANDMADE is a new partnership for Beulah and hopefully 
one that will continue to develop and strengthen. One thing that is striking about the Beulah collection is that as well as stylish these are also clothes to have fun in and the spirit of the Beulah girl is as strong. The next dress with a shot from the outdoor sequence filmed by the team is the Sage Devore mini dress. Off the shoulder with hints of 1930's and 40's design, this original piece is a perfect party dress that will look beautiful through the autumn and into seasons further ahead. To the far right the Red evening dress works a classic long-line Beulah style and in it's rich deep colour suits a number of skin tones and colouring types. It's an absolutely gorgeous piece to wear and have fun making fantastic special memories in.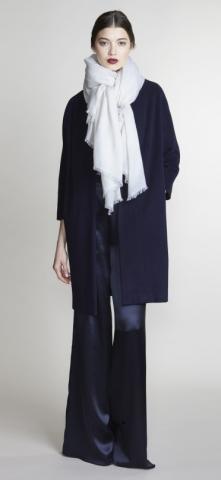 We all know how changing your hair cut has a genuine transformational power to lift moods and spirits and make us become the strongest, best version of ourselves. In the current media age with the instantaneous nature of fashion news, it's also one of the quickest ways to incorporate new trends into to day to day style. Hair is a powerful tool in the styling kit for designers and Sam McKnight is one of the most experienced hands in the business who understands this. It may be celebrities and icons that we see before us in the exhibition but there many elements of his work that we can all relate to and take style cues from. This is what Fashion is, something to be enjoyed by us all. 
Entering the exhibition the thematic layout begins quite logically backstage. Visitors get a taste of back stage life at the Fashion Shows with mirrors displaying film seven films commissioned and shot at the Fendi and Dries van Noten Spring - Summer 2017 catwalk shows amongst others play on screens replacing the vanity table mirror. The bustle of the show is beamed live in a 360 degree audio feed and the chairs and mirrored lights with tools laid out ready for the back stage team arrive gives a sense of the tremendous amount of work (and kit!) that goes into making shows happen. It really does take an army to put a Fashion Show together or prep for a video or film shoot. 
and 'On Liberty'. He also crucially introduced Westwood to supermodels Linda Evangelista and Christy Turlington and at his suggestion they walked in Westwood's shows for a fraction of their usual fees. McKnight's relationship with Vivienne Westwood's house continues to this day and he is an acknowledged cornerstone of the legend that she has created. The exhibition features wigs, brushes and hairdressers aids of all kinds alongside the more visible Haute Couture garments. An audio visual installation maintains the strong focus on the creative process behind the scenes. This is part of a movement within fashion to show the public more of the hidden side of fashion and also follows on from Chanel's Autumn-Winter 2016-17 Haute Couture show shown from a working atelier. Right now in fashion, as I've been championing for a few years, there's a great movement to show the reality of the working life around fashion and effort and ingenuity that goes into producing the garments that we wear. 
The exhibition was curated by Shonagh Marshall and designed by Michael Howells and runs until 12th March 2017. 
His book Hair by Sam McKnight is available on Amazon and published by Rizzoli priced at £35.00. 
Tickets cost £12.50 or £10.00 concessions book at https://www.somersethouse.org.uk/whats-on/hair-sam-mcknight
Working with the most photographed women in the world Giselle, Naomi Campbell, Linda Evangelista, Gigi Hadid and Kendall Jenner; he is more sought after than ever with a hectic diary of projects on the go including his above mentioned book. This exhibition paid particular attention to four women that he has worked very closely with in recent years. The vital contribution of McKnight in creating hair pieces that shape the visual identity of these brands cannot be underestimated and the exhibition aims at shining a spotlight on the importance that hair styling plays in style composition. Four fashion icons, Tilda Swinton, Stella Tennant, Kate Moss and Karli Kloss are shown in large scale photographs in a room of the exhibition dedicated to the power of transformational appearance an art that McKnight has mastered. 
The striking Scots, Tilda and Stella  and the sultry Kate and Karli Kloss. Each is shown in a frieze of four large contrasting images in an oval room more or less in the round. The images curated show each in a series of different guises showing the versatility of how they can be transformed by the power of styling and fashion. Sam's ability to manifest the vision of the Fashion Editors script for a shoot into real life impactful beauty and drama is a gift to all who work with him. It's hardly surprising that he has so many genuine friends in the industry.     
Photographer Nick Knight has said: "Sam is one of the true greats of hairdressing! He has total mastery over his craft and combines that with enthusiasm and commitment to push boundaries of fashion…" 
Kate Moss said: "I love working with Sam….. Not only do I know I'm going to have fabulous hair….It's usually our only time to catch-up…We laugh all day long."
His pivotal role in shaping the image of Diana, Princess of Wales with her short slicked back bob signalling her new found independence is textbook example of subtle style messaging. The Vogue shoot by Patrick Demarchelier that McKnight styled the Princess for is one of the most famous in fashion history and the images, as with many that Sam's help to create, have slipped into our collective fashion conscience. Diana was a very beautiful person in many ways and to be able to transform the look an appearance of someone already so well know into an even higher level of beauty is something special. The Demarchelier shoot that the famous image below to the left was taken from was the famous prelude to the bob. With Diana saying that she wanted to do something different with her hair Sam had pinned it up under the Tiara that she wore to give the impression that she had had her style shortened. It was a very flattering look complimenting her bone structure and 'bringing out' her natural features in a great way, hence to our eyes we see beauty when we look at it. The portrait center below shows Diana styled in a black polo neck sweater again styled to draw emphasis to her beautiful new look. Styled by Sam and with make up by celebrated make up artist Mary Greenwell (below to the right with Sam and Diana) she had a top team around to support her. I was lucky enough to meet Mary in August this year when she did my make-up at Harrods as part of the Chanel debut from Lucia Pica. I didn't know that she's worked with Sam and Diana at that point amongst her many collaborations in the past.   
Alistair Guy: Strong Women photography exhibition hosted by the Club at the Cafe Royal and the Zebra One Gallery.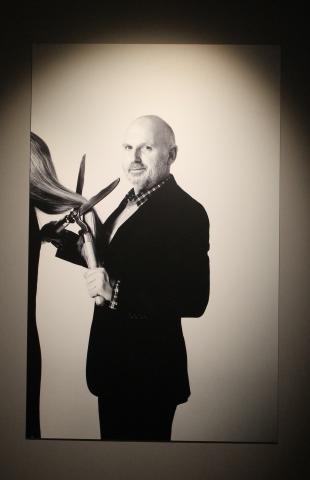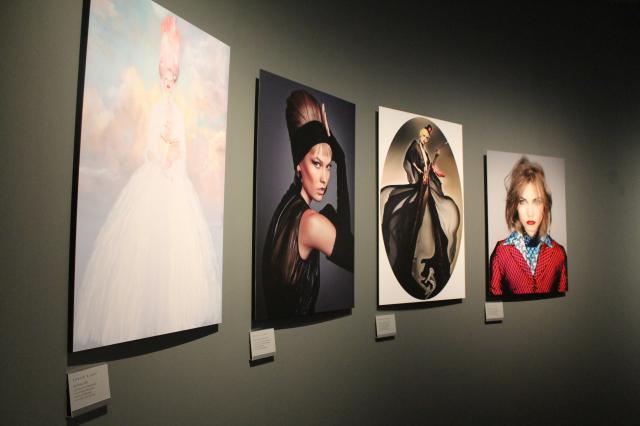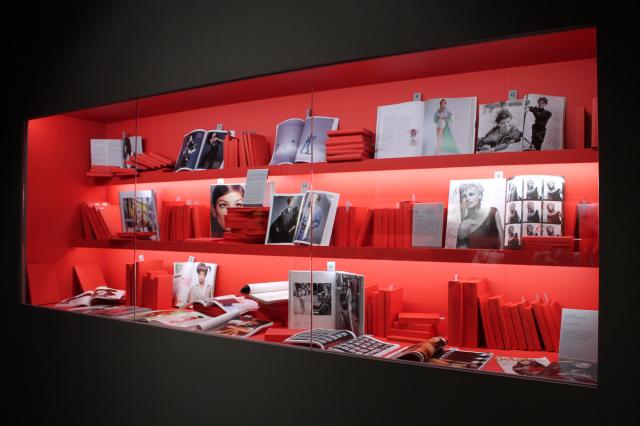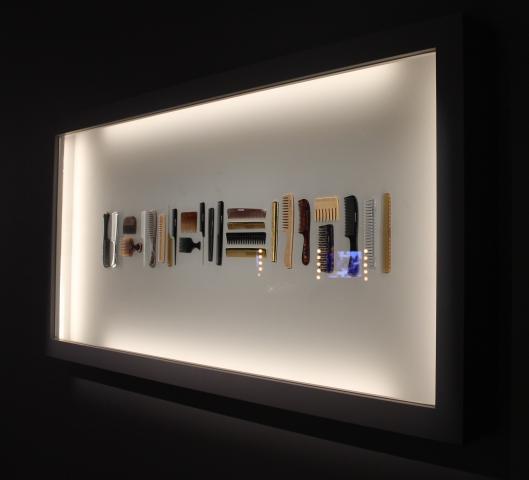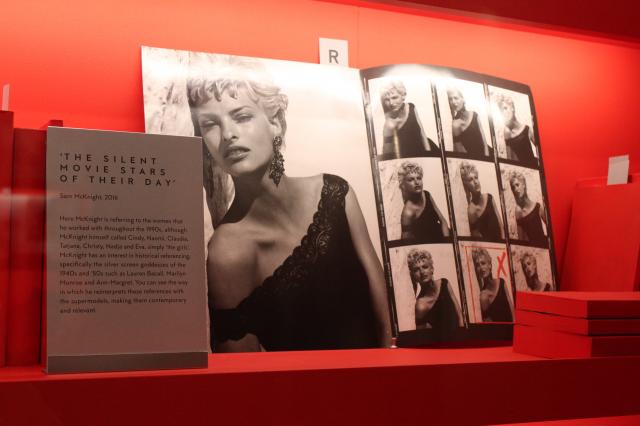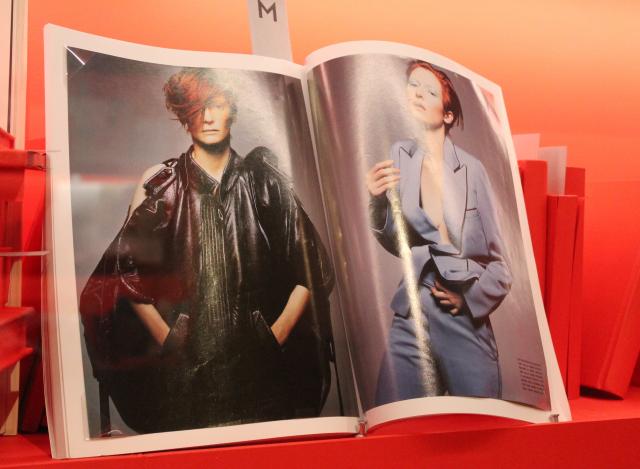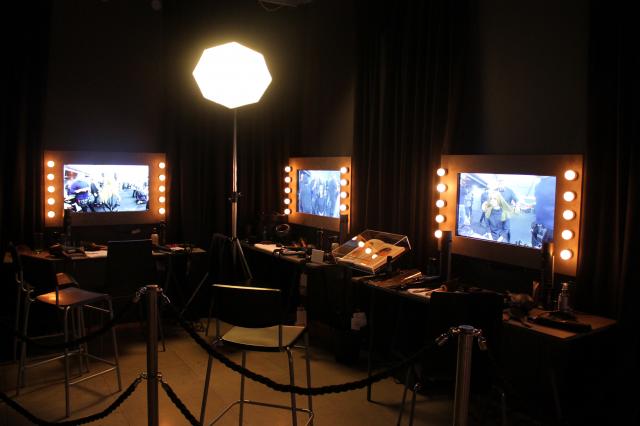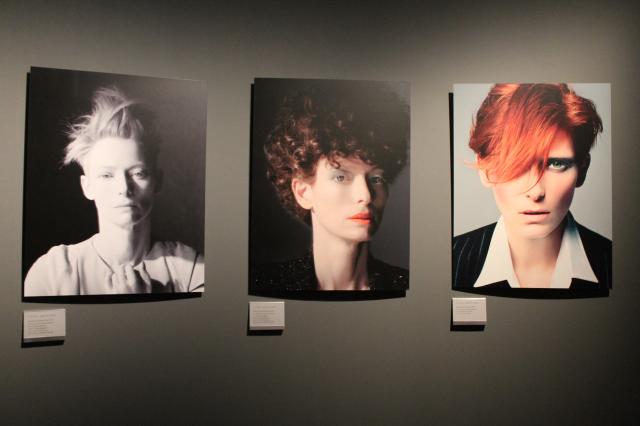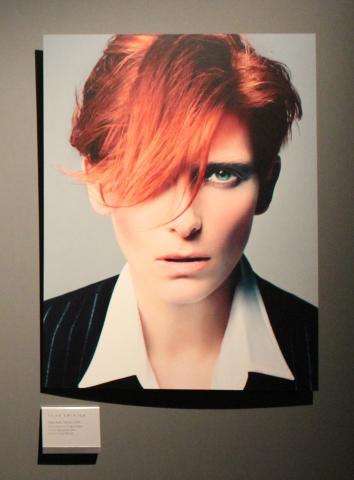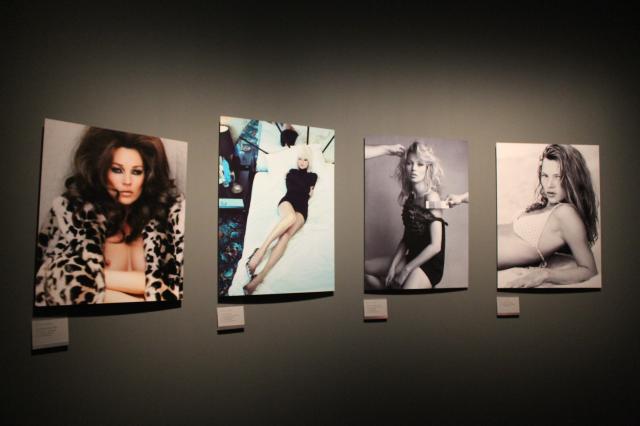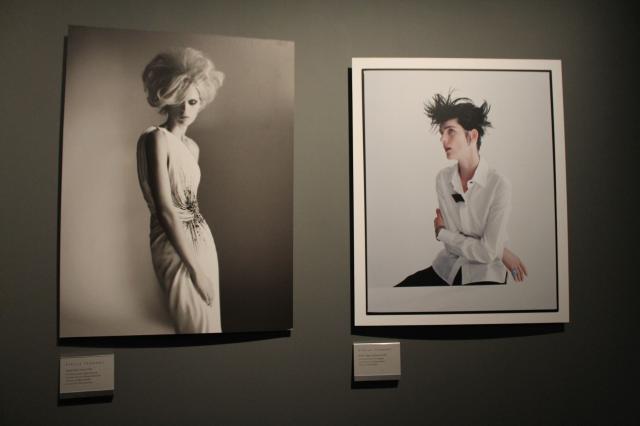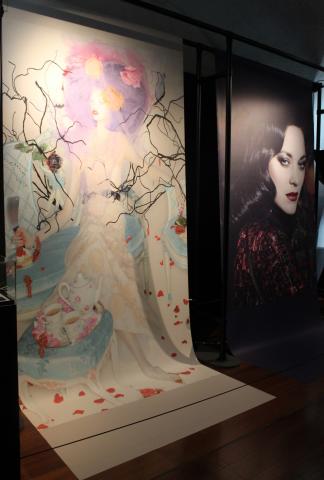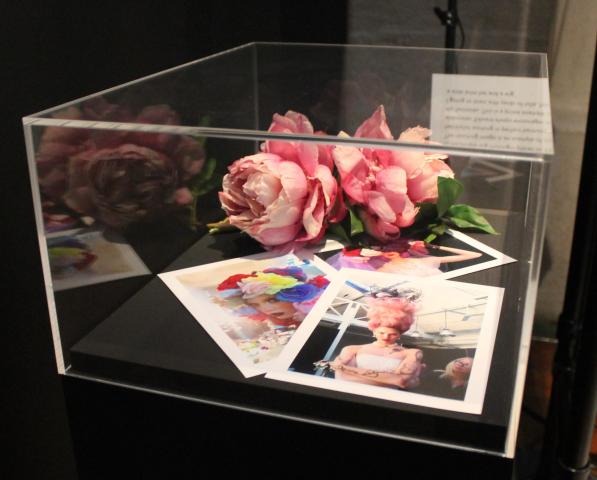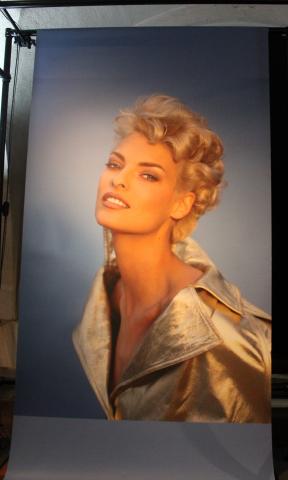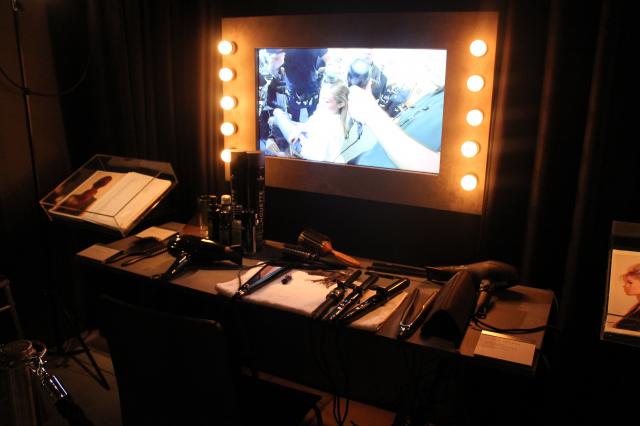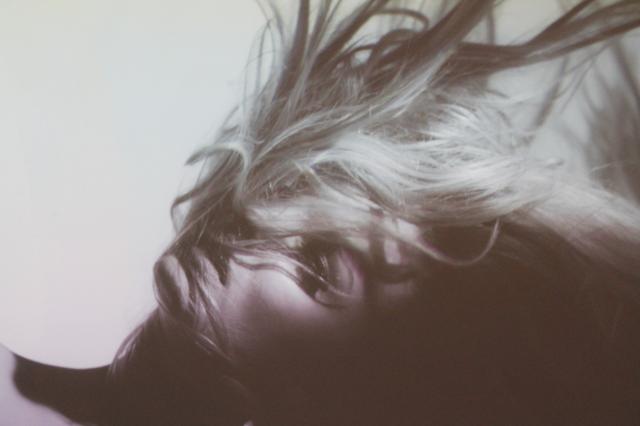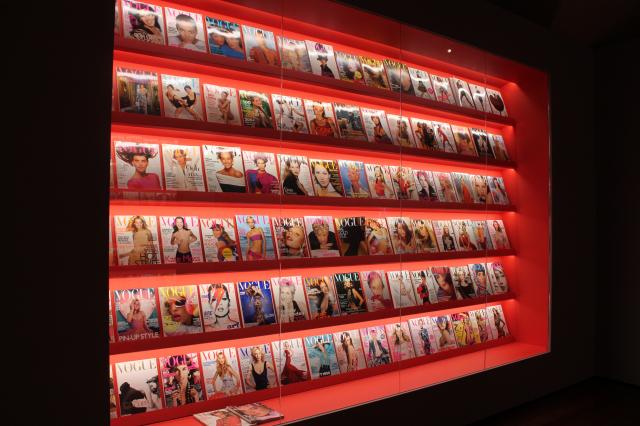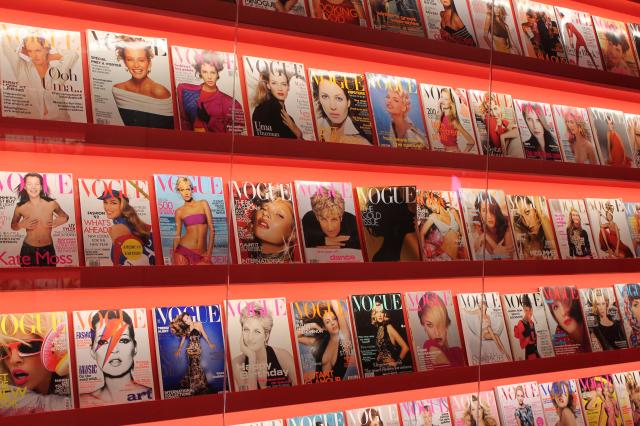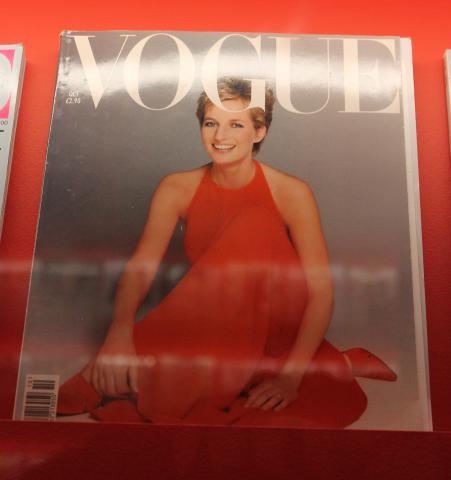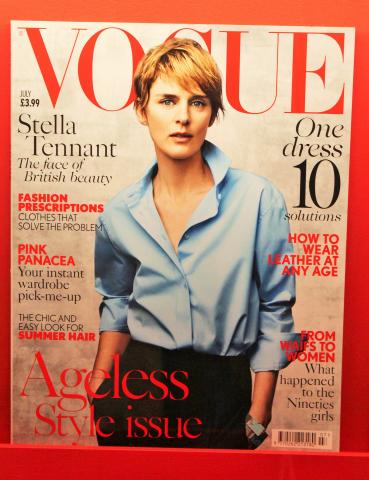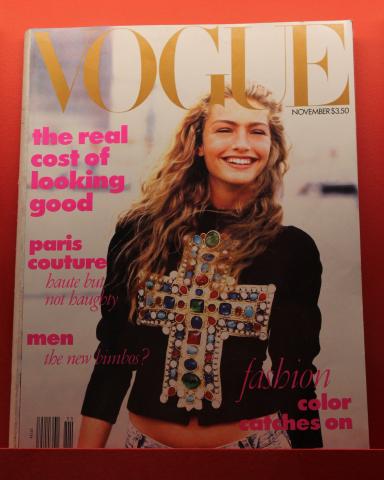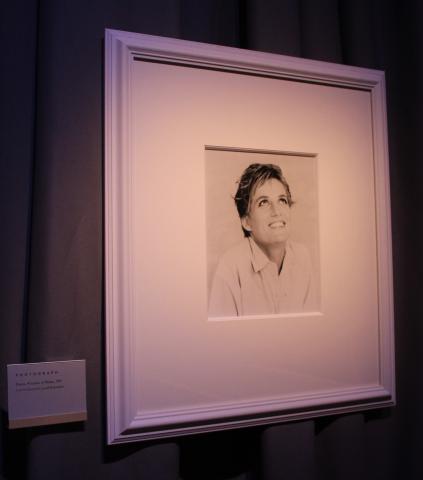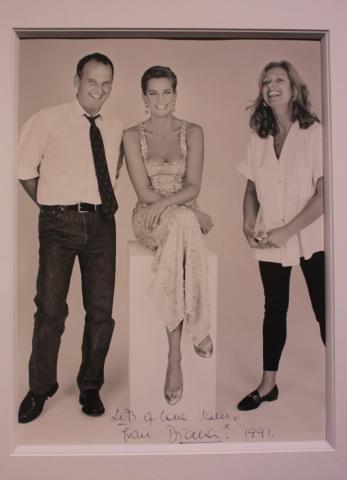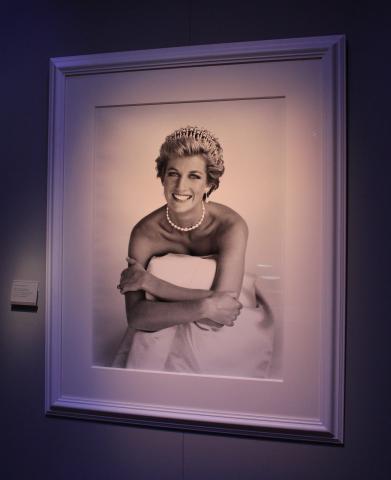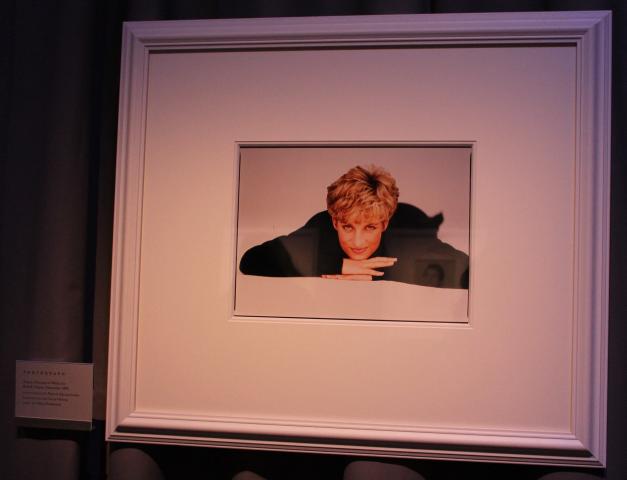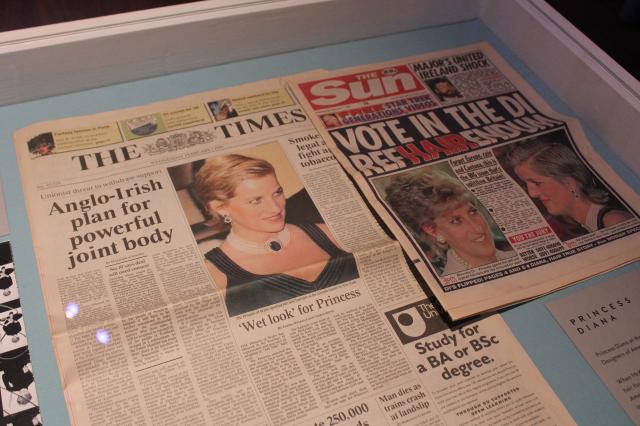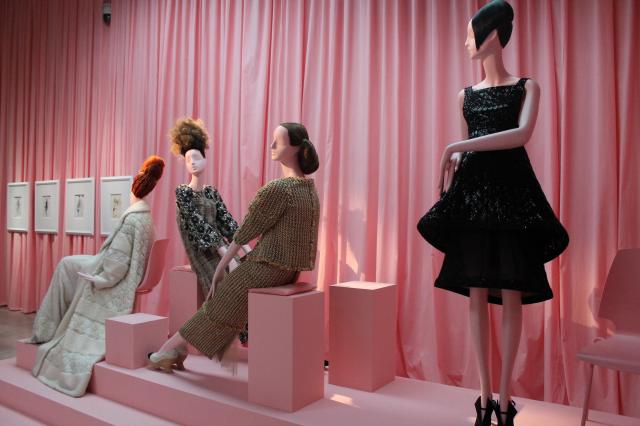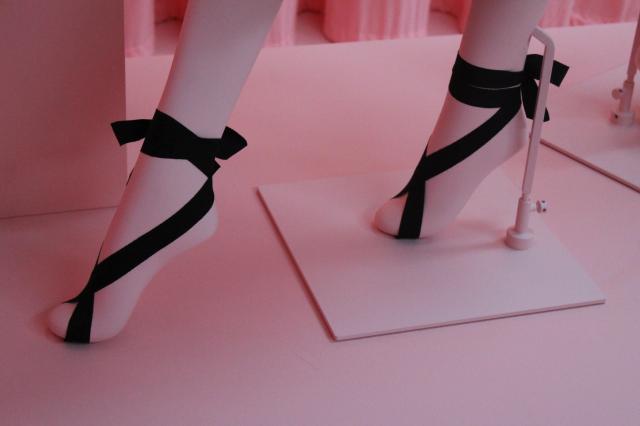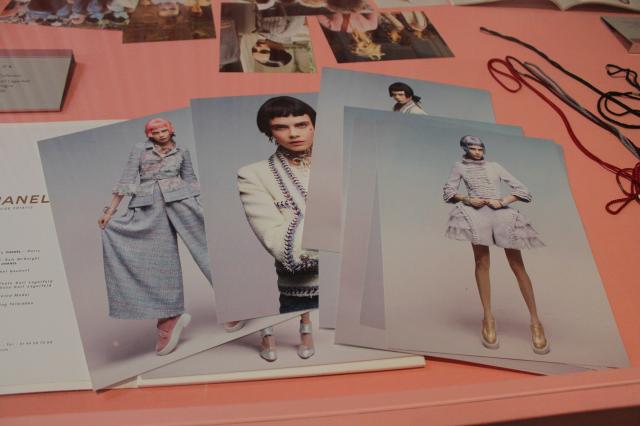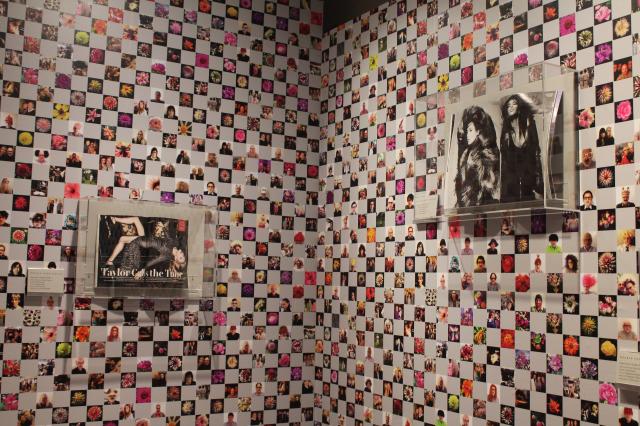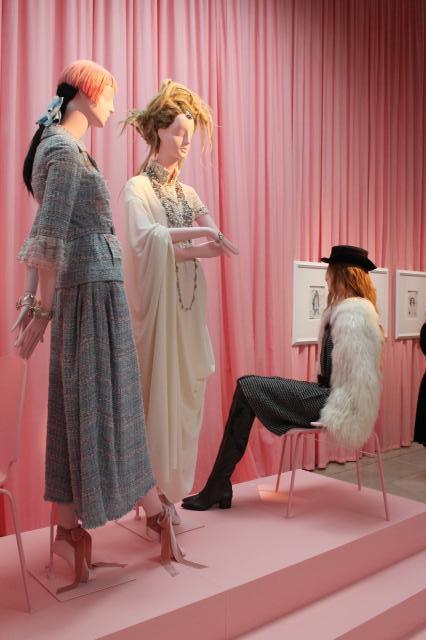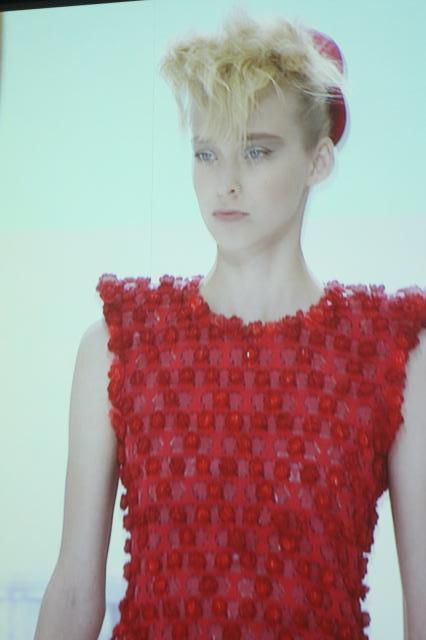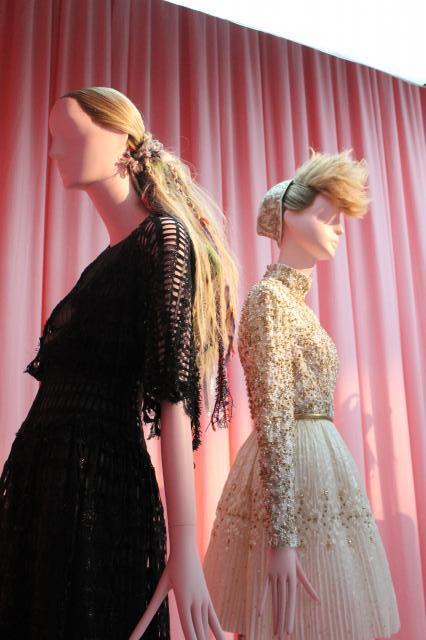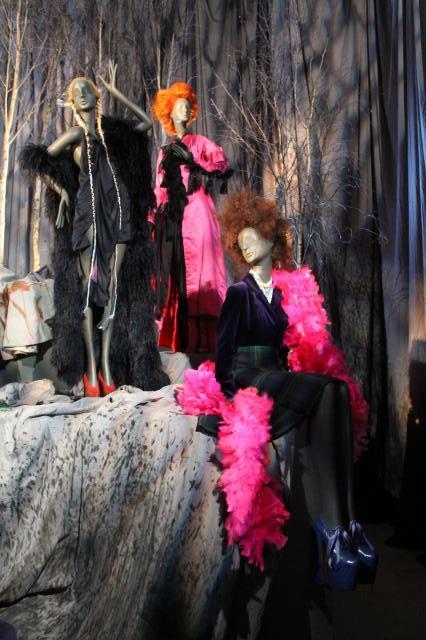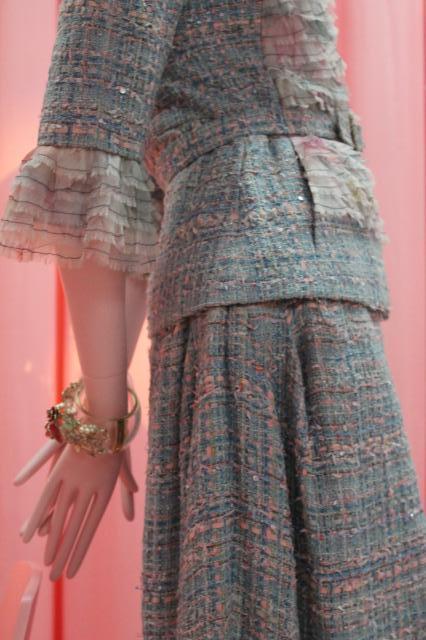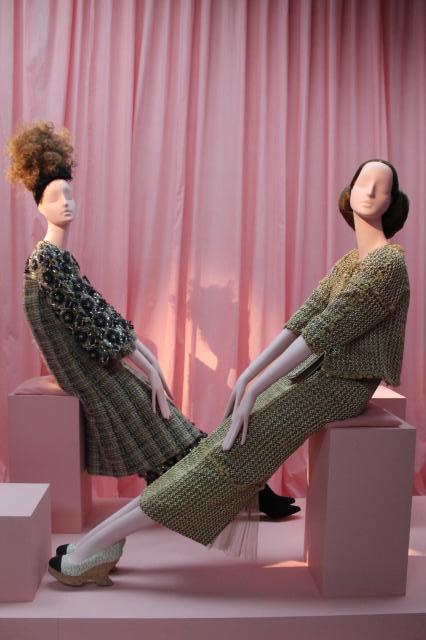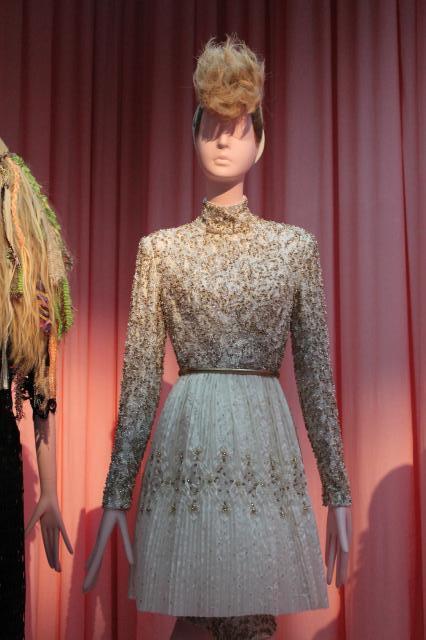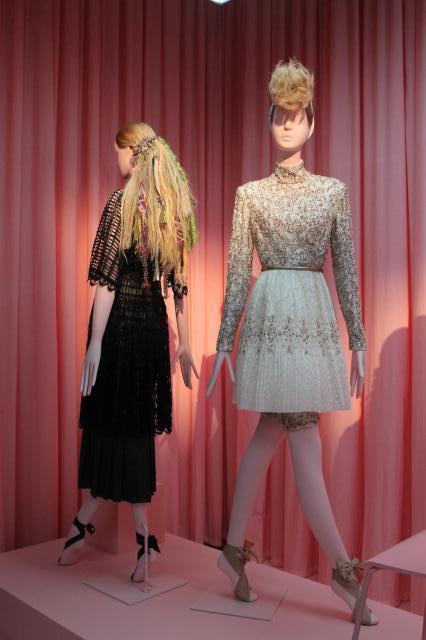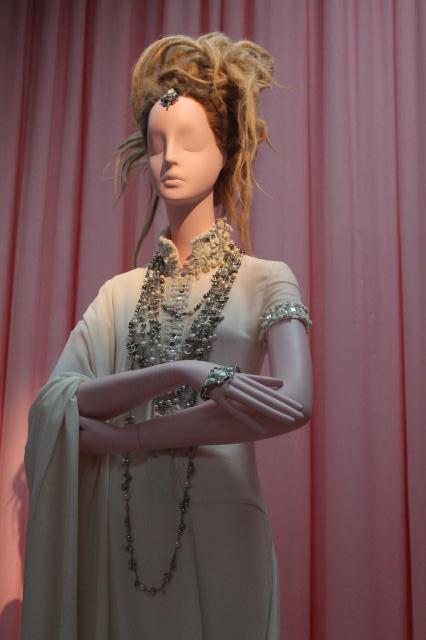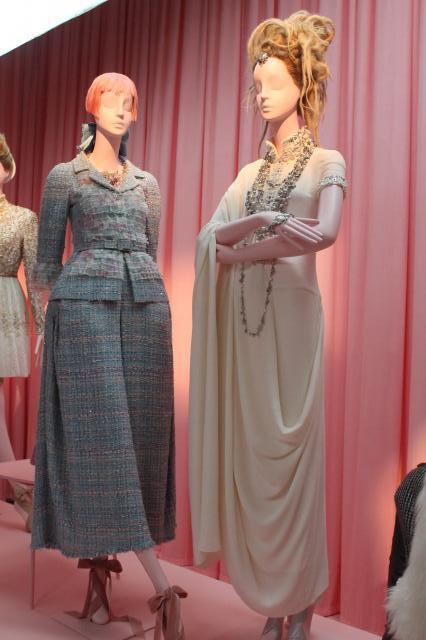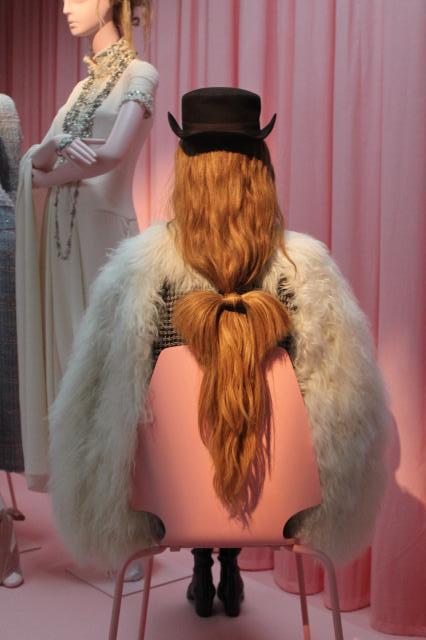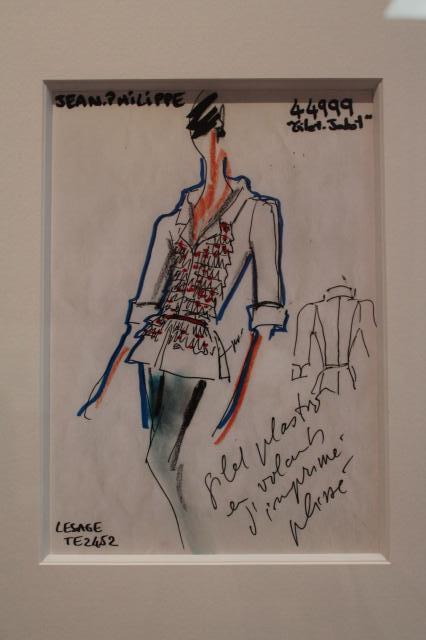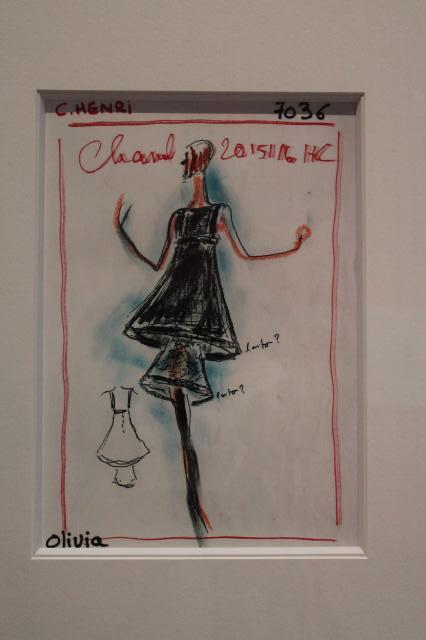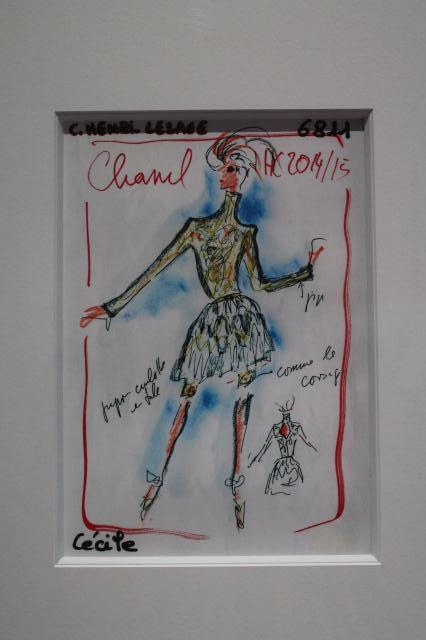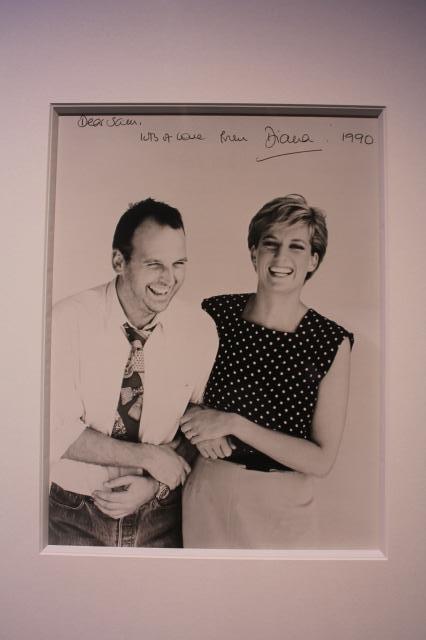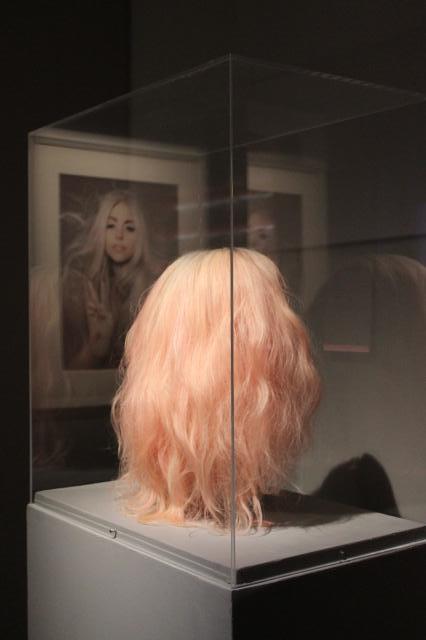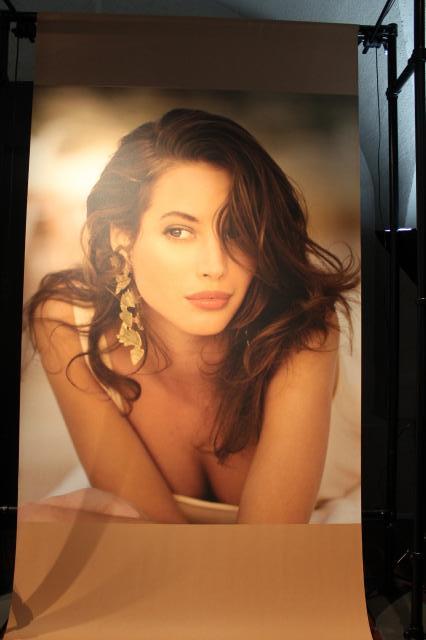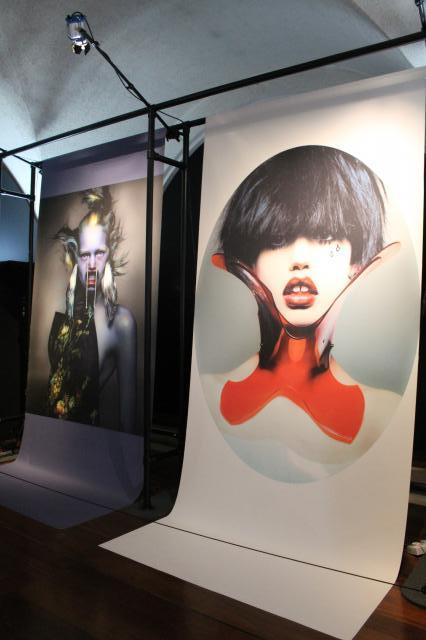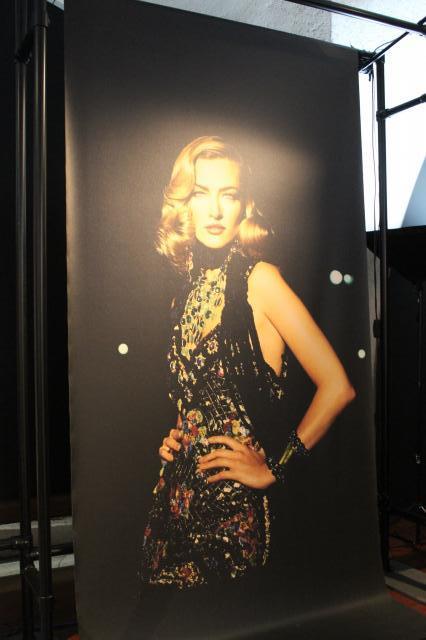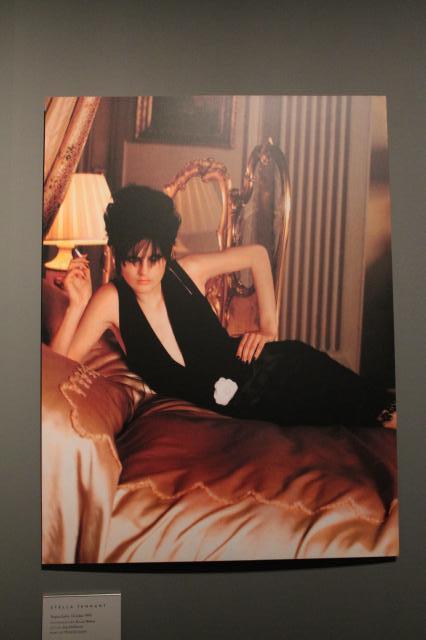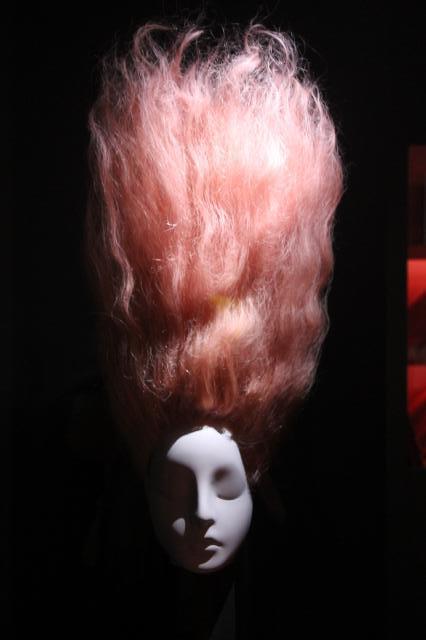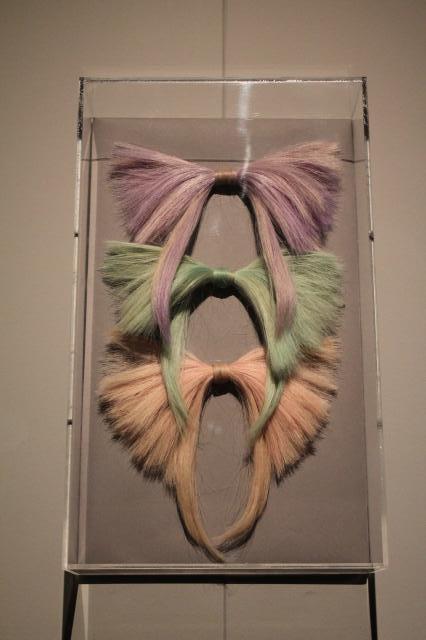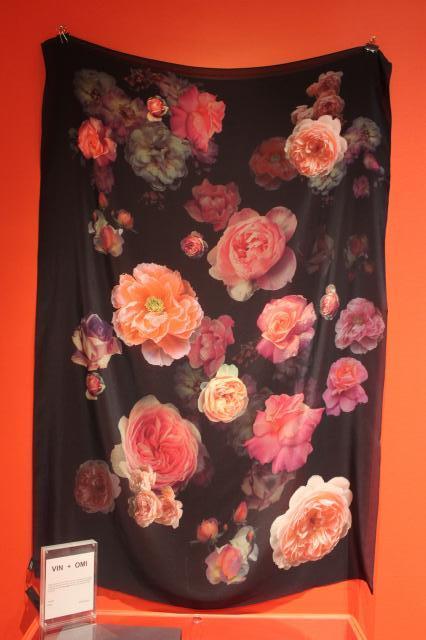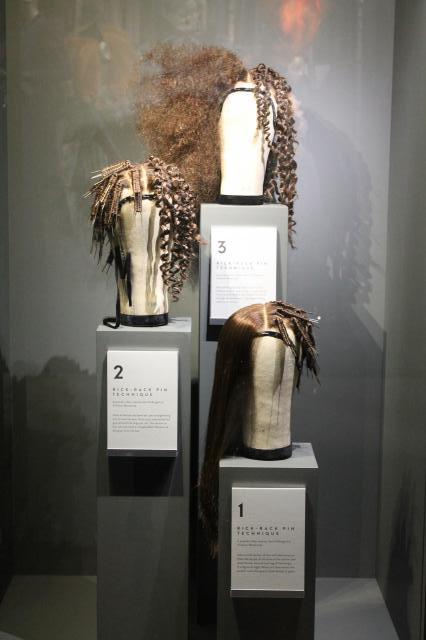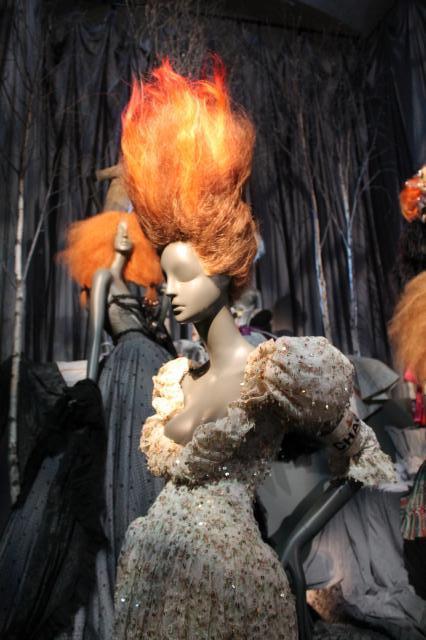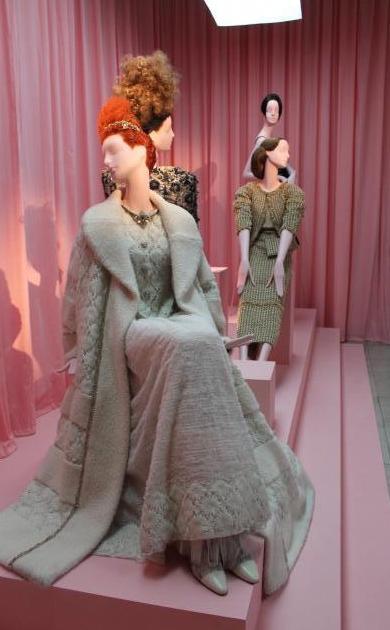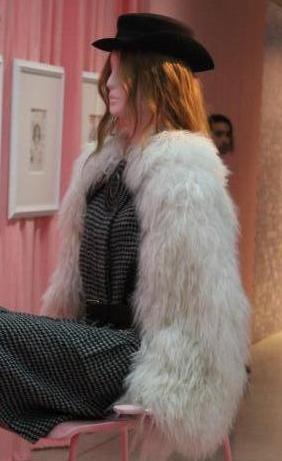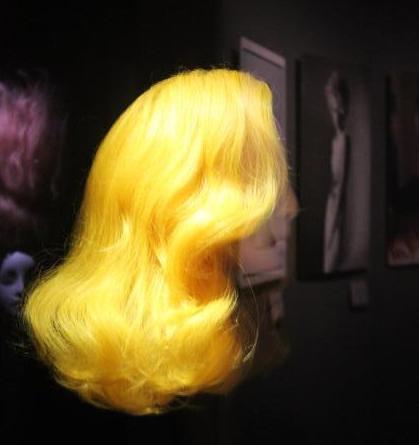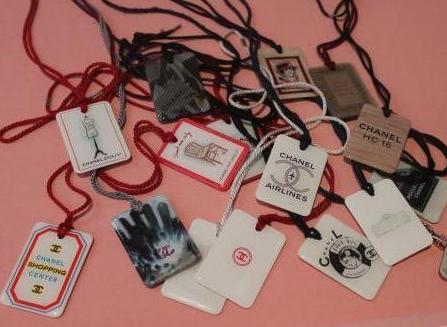 While tending Cate Blanchett, Kristin Stewart, Uma Thurman, and Cara Delevingne working with beauty as his canvas he can conjure Hollywood glamour or urban cool as easily on the Haute Couture runway as a location shoot.  He creates style and in the most literal sense, with his cuts shaping fashion. Sam is a genius with a brush and pair of scissors and whether working on an A-list celebrities style that could change the way that millions style their hair or for a private client  Spring-Summer 2017 fashion shows he worked on include Balmain, Dries van Noten, DSQUARED2, Jil Sander, Fendi and also leading British Houses Burberry, Anya Hindmarch and Julien Macdonald. Between show seasons a steady stream of high profile editorials and international projects keep him busy.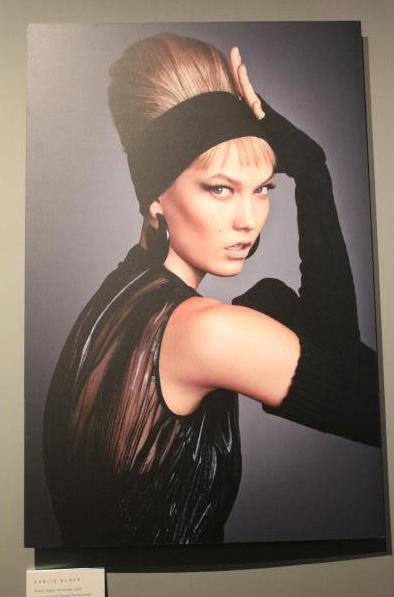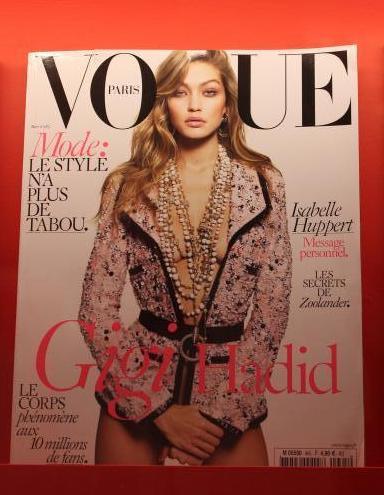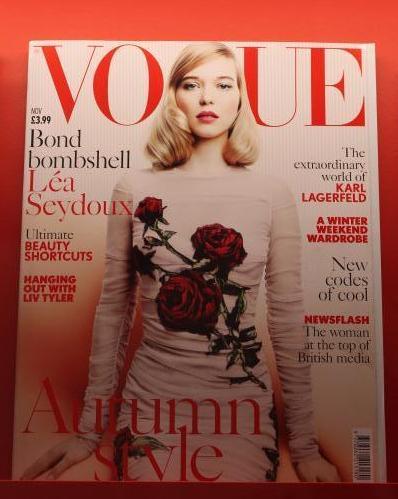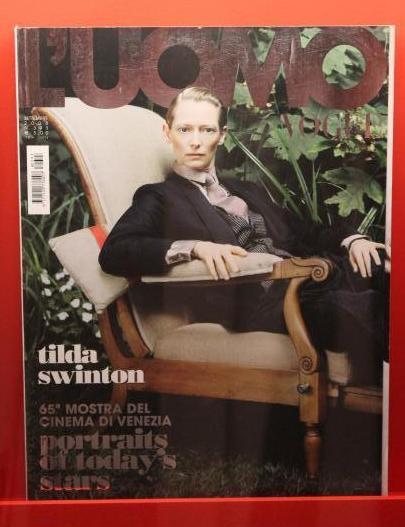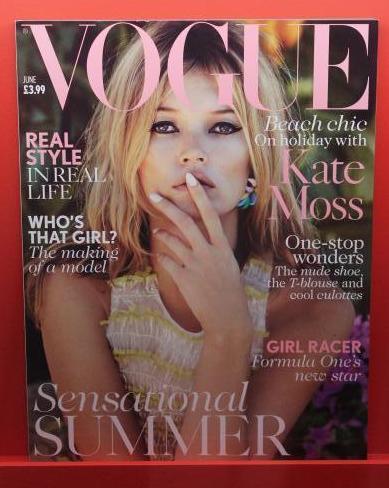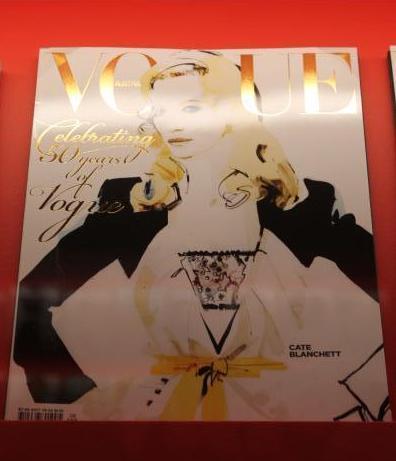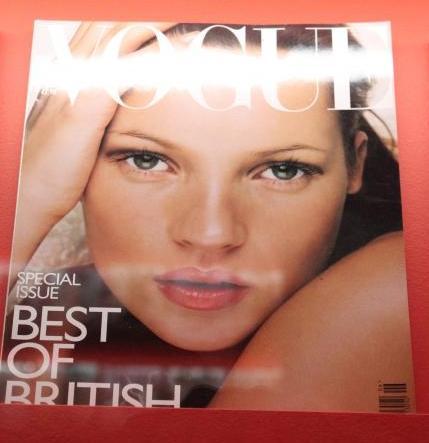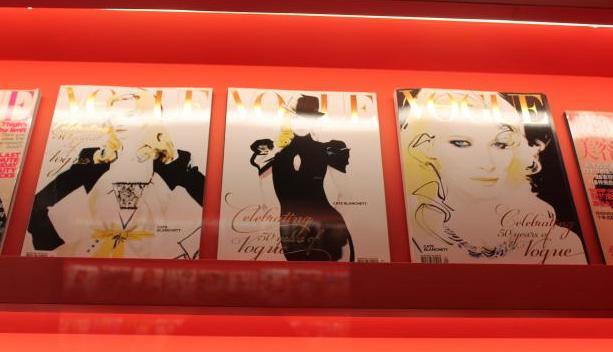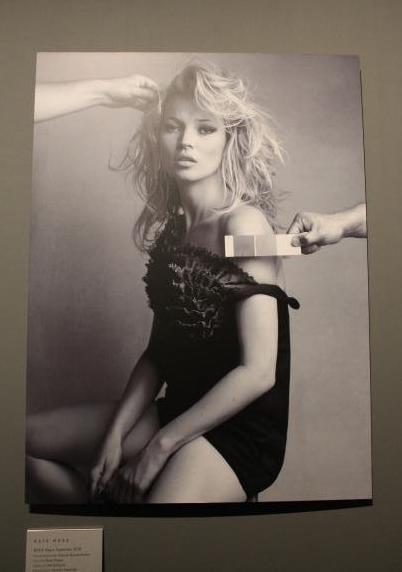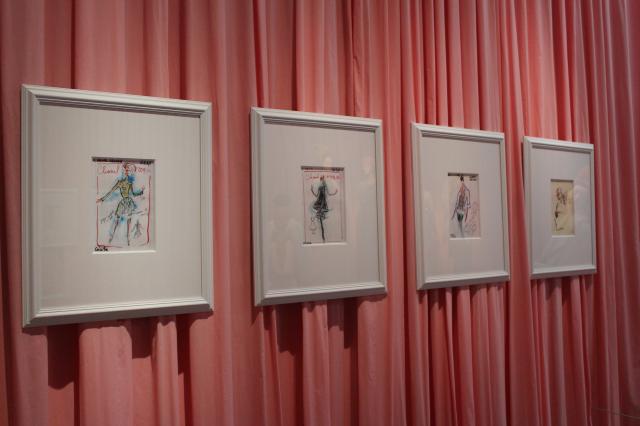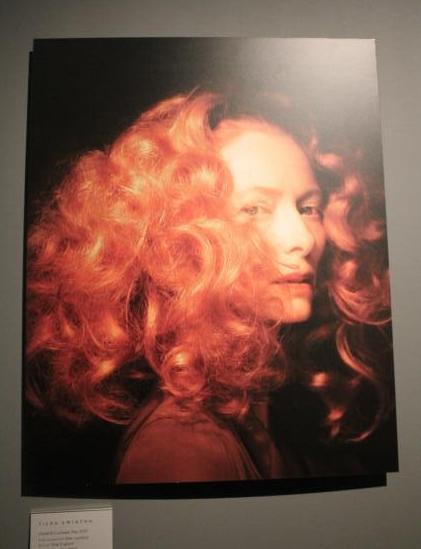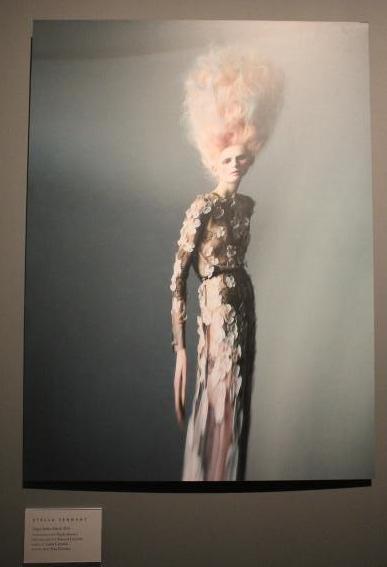 Newspaper images from the exhibition show us how Diana's look and image was keenly followed with changes in her appearance making front page news in the UK and around the World. To our eyes the style that she used through her later twenties looks a little 'middle aged' in many ways for her, just too conformative and too conservative and the new shorter look made her appear about 10 years or more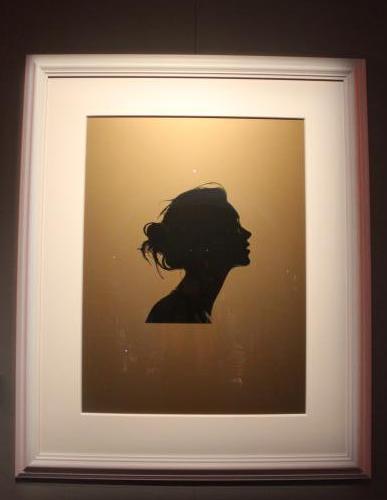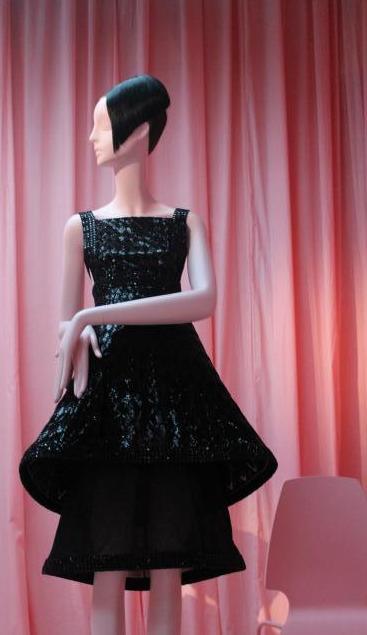 Scottish actress Tilda Swinton's channeling of David Bowie in the Vogue Italia editorial of 2003 continued the journey that she has taken breaking down gender stereotypes. It's part of her versatility that she can inhabit so many different forms. Here delicate femininity and nonchalant androgyny typify the diversity that Sam can conjure so easily. If I was styling Tilda for a day or a session though I would play up her femininity and make her look beautiful in a more conventional way because I think she can really shine when she plays to her feminine side. With Sam's work there is a tacit sense of challenging convention and pushing boundaries with a Scottish determination and tenacity and a big smile. Also conveyed in the exhibition is Sam's great sense of humour subtly appearing through the rooms amongst this serious business of fashion. Sam's instagram feed @Sammcknight1 gives an insight from time to time via glimpses and teasers of his work to get a sense of the sometimes slapstick nature of life on set backstage.
In a double heighted room designs by Vivienne Westwood and Chanel dress nine bonaventuri mannequins styled with wigs by McKnight. In the 2015 McKnight's wigs featured in a retrospective of Karl Lagerfeld's work in Bonn, Germany "Karl Lagerfeld: Modemethode" charting his half century career. 
So indispensable was McKnight's expression of Karl's vision for Chanel his inclusion was essential and Amanda Harlech, a key figure in the Chanel world, also contributed words to Sam's book Hair by Sam McKnight launched just ahead of the exhibition on October 24th in London. Returning the kindness and earnest hard work that he has given the House. 
Sam first started working with Vivienne Westwood in 1992 after a chance encounter in  London at the nightclub Kinky Gerlinky. It proved a successful partnership with McKnight creating memorable styles, 'rickracked' candyfloss poufs and mow-hawks softened with curls. "When models work with Sam, you can see that they are in heaven. They know that they are going to be goddesses in ten minutes after he has worked his magic." Vivienne Westwood. For the Spring-Summer 2010 collection a punk-inspired Marie-Antoinette to a poor Victorian child. "The 'Get a Life' collection showcased the high heaped hairstyles with plumes that that drooped as the sow went on, as if the party was gradually winding down." McKnight also worked on shaping the look for the shows including AngloMania, Cafe Society, Erotic Zones  
A large part of the exhibition was dedicated to showing the many books and magazine editorials that Sam has contributed to in their bound forms. Set against red, the colour that draws the high the most it seemed to carry and extra energy of expression and power that seemed transcendent of itself. Above the cabinet containing volumes was a good moment to pause and reflect upon the body of work that McKnight has produced for publication across the globe. Above to the right the freize of stills shot featuring styling by McKnight emphasise his breadth and scope of work. Many are dramatic in their setting and cinematic in their composition, a work of art in their own right. Colours span the rainbow and manifold genres of art and style are referenced. It's truly a portfolio brought to our eyes.
Below I included two close ups from the cabinet of books of two of the most memorable women that McKnight has styled in the public eye. To the left, Tilda Swinton for Italian Vogue in one of her homages to the musician during his lifetime. Here McKnight styling contributes to showing Swinton in a form that is often described as androgynous but I think that she sometimes favours roles and guises that portray her in this way rather than naturally having an essentially masculine profile. Her natural look and style can be very feminine when she wishes and I don't see her looking boyish particularly here, just strong and regarding the lens in front of her perhaps a little blank, perhaps a little pensive. To the right Linda Evangelista one of the famous original Supermodels is shown in a sequence of photos shot in an reference to the silent movie stars of the silver screen era. The touch prints to the right with the cross marking the chosen print show a little of the work of editing and how you have to often dig through many shots to find 'the one' that you know is right. 
Kate Moss's trademark done/undone look has been hugely influential in contemporary hair styling. After the poufs and high perms of the 1980's the 1990's and 2000's brought an era where women did attend black tie occasions with hair that still retained it's care-free feel and movement. Almost like 'after party' hair at the party. Below to the right you can see one of the classic shots from Patrick Demarchelier of Kate in what I would call modern black tie style. Next to her Scottish beauty Stella Tennant strikes an elegant pose in a Hotel suite with a hint of Film Noir. Stella's looks, that can modulate between sanguine masculine and ultra feminine, here reach a point of super-cute pouting perfection in front of the camera. Karlie Kloss to the right below looks beautiful in her 1960's style beehive and winged eye make-up with above elbow gloves and partially revealed gown hinting at a red carpet or formal occasion look that will turn heads and make you one of the most desired women in the room. And let's face it ladies, this is what we would all like our stylist to create for us isn't it ;-)? .
To date Sam has covered more than 190 editions of Vogue with more than 100 of them British Vogue.
Kate Moss from British Vogue September 2010. Photographer Patrick Demarchelier, Make-up Val Garland, Stylist Kate Phelan, Manicurist Marian Newman. 
Stella Tennant in Vogue Italia March 2011. Photographer Paolo Roversi, Fashion Editor Edward Enninful, Make Up Linda Cantello, Manicurist Elsa Durrens.  
British Vogue November 2015. Photographer Patrick Demarchelier, Fashion Editor Lucinda Chambers, Make Up Sally Branka and Manacurist Anatole Rainy. 
Each of these famous faces is a women with classical contemporary beauty who has found herself a different niche within the industry, three are supermodels and one is an Academy Award winning Actress. Each is a master of disguise in front of the camera and the quad of images representing each have been chosen to show the maximum diversity and range in Sam's repertoire. Hair, makeup, shadow, light and clothing all work to create a new reality. There's an element of acting in all models work but for actress Tilda Swinton in particular, performance is a key part of her repertoire. Stella and Kate also having modeled through the 1990's into the early 2000's have worked in the era of Haute Couture modelling that required a greater degree of theatrical adaptation than it currently does on the catwalk circuit. Looking at this gallery it's abundantly clear how almost anything can be achieved stylistically in front of the camera. 
Covering 190 editions of Vogue internationally and numerous others including Harper's Bazaar is no mean feat and the gallery of covers of Vogue editions alone is impressive. It really does feel like your steeping into a fashion editorial when you work into this part of the exhibition. The covers tell the story of fashion and it's changing style through the 1980's, 90's to the present day. Adding to it the body of editorials that have been amassed you can perhaps find yourself dreaming of a 'Night in the Museum' moment being trapped inside the exhibition with unlimited time to read through the titles covers and spreads and perhaps make your own sketches from the art work.           
Tilda Swinton Dazed and Confused 2010. Photographer Glen Luchford, Stylist Katy England, 
Make Up Lisa Houghton, Manicurist Michael Joss. 
Tilda Swinton Vogue Italia 2003. Photographer Craig McDean. Stylist Edward Enninful. Make Up Lucia Peroni.
Stella Tennant Vogue Italia March 2011. Photographer Paolo Reversi, Fashion Editor Edward Enninful, Make Up Linda Cantello, Manicurist Elsa Durrens.  
A series of four powerful images of Kate Moss. 
Two images from the series of Stella Tennant pictures. Here looking both in feminine and masculine guise.   
The image to the right of Sam, Diana and Mary as a style trio is a really lovely picture and it conveys how at ease Diana was in front of the camera when around friends and in her working life with the Royal family. Apparently she was very easy to work with in the studio and I think she looks very much at home in front of the camera when being shot like this. It's notable that here she looks more relaxed and self-assured in front of the lens than many people who are in the industry as their full time professional role. The exhibition references two key styling sessions that Diana did with Sam and Mary in 1990 and 1991 when she was at a defining moment in her early 30's taking new steps as a more confident woman. She covered several editions of Vogue internationally and Harpers Bazaar from the time of her wedding to the Prince of Wales. Her first Vogue cover looks a little like one of the Country Life frontispieces of girls who where about to get married back in those days, but with a more formal dignified feel that you may expect for a girl marrying into the Royal Family. As a girl used to life in the Country and without feeling like she had anything to prove it was British Vogue who started helping her style her new wardrobe after the announcement of her engagement. Under then editor Beatrix Miller Diana started to get into the habit and practice (because it does take practice) of wearing designers outfits and evening dresses, not just for special occasions with family and friends peppered through the calendar, but for sometimes numerous engagements through a single week. Diana, just like women of the Royal family for centuries before her, was going to use fashion as tool of her trade as both an Ambassadress for Britain and British Fashion.   
younger. Great job Sam. A more hassle free look was much more practical for modern life on the go in off duty times busying to the gym or zipping around town to see friends or go on holiday. Not many people have a live-in hair dresser and independence is key to feeling that you can express yourself. 
Diana was a naturally beautiful woman and images of her in her teens show that she may have been 'spotted' to be a Society model if her life hadn't taken the direction that it did. Her bone structure and height where a natural fit. Perhaps though she may have been too shy to model unless there was a reason for her to be in the spotlight. 
The exhibition shows a very wide variety of the wigs and hair pieces that McKnight has used in recent years for Fashion shows and Fashion shoots.  These run alongside many images of life backstage and on set where Sam is often styling more 'regular' chic looks that can be worn more readily but the big message is here, have fun with your hair I think. Candy Floss colours and pale neon hues emphasise play and fun of life back stage. There is a glamourous side to our industry that is is visual part but often it's the down time/out takes where people are laughing that some of the best memories are made. A wall montage of photos showing Sam with some of the famous faces that he's worked with including Kate, Naomi, Pat McGrath, Uma Thurman and Gigi. 
I think portraying the industry showing the natural warmth of the people working in it is always wonderful. Behind this looking at the wigs themselves, especially the tightly knotted tresses to the right below you can gain an insight into how complex the process is of preparing some of these pieces and how it's another part of the fashion industry where skills from the past, often the Theatre, need to be preserved. Sam's work int he context of fashion history and the development and future of the industry is really important. It's also very good to see that his work along with other industry professionals who support designers such as Pat McGrath and Mary Greenwell is gaining so much respect and wider recognition thanks to the use of social media in many ways. It's so good to see :-).
The other leading lady of British Fashion from the Scottish borders Stella Tennant covers the British Vogue above to the left in a statement that shows women in their 40's and beyond can and do look fantastic and should be on more magazine covers. They are a key client demographic for the fashion industry and..... look at Stella, she's beautiful! One of the most seen faces of the current fashion moment Gigi next appears on a seminal Vogue Paris cover in Chanel (and in my signature colours) Hair here by McKnight is long delicate and flowing and in the done/undone style that McKnight first pioneered with Moss and looks every inch the style icon for the 'luxe but not trying too hard' crowd. To the far right Lea Seydoux by contrast is made up in doll like perfection for a cover published in November 2015 coinciding with her appearance in the Bond Film Spectre. I'd rather see a more independent less submissive/babydoll Bond lady but this  is straying off topic and nothing to do with Sam and the briefs he is working to. It's pretty though and I have it at home. Above in the right to the centre is a cover that was the first directed by Anna Wintour at American  Vogue and featuring one of Sam's friends that he has been able to reconnect with during the course of this show thanks to the power of social media.   
Kate Moss below in part of a longer series of skills showing the wind blowing through her loosely tasseled hair in another of the iconic images of the exhibition.   
I've shown come of the covers here in close up. Above you can see images of Kate Moss to the left as the ingenue  with young, with very little make-up and to the right in full sexy vamp mode on a beach Holiday. This was one of the editorials where Sam had to work his magic so well known in the industry where most of his kit got lost and he had to improvise with sea water and a few beauty tools that he and assistants had brought out in hand luggage. Kate as ever looked wonderful and right for the mood of the shoot. Cate Blanchett's triptych of covers for the 50th anniversary of Vogue Australia. The black, gold and white make such a simple beautiful striking statement of elegance. Above to the right Tilda Swinton covers Italian Vogue L'Uomo which is probably a rare thing for a female actress but Swinton is resolutely rare forging her own path and quite unique identity within the panoply of female actresses working in the industry today.      
Numerous stills stretching from floor to ceiling profiling some of McKnight's work make for high impact statements. They capture the space around them as they are designed to do by their size and invite the audience to look closer at the aspects of the style that is curated in the images by Sam and the fellow artists working on the shoots. You can see very clearly the huge impact that hair has on the overall appearance of the subject and is for me part of the trinity of hair make-up and clothes that make up the dressing of the outfit. If your composing any look, for any reason be it A-list photo shoot, look book shots, test shots for film, you have to have all three, particularly when dressing women. Make-up can be absolutely minimal if you wish but the skin must always be prepared for camera.  
The Fashion Illustration Gallery Art Fair 2016 at The Blue Bird Cafe on the King's Road London. 
I was delighted to hear about the inaugural Fashion Illustrators Gallery Art Fair. Illustration is such a key part of the design process and I'm also a very part time designer myself as my family has a pretty strong arts streak running through it. There's always a something good about being prompted towards the Shop at the Blue Bird too on the  
High Fashion and beauty naturally draw the eye and I feel that this exhibition is something that all of us can take something from. As someone who works in the industry I look at the shots seeing set ideas lighting looking at the names of who worked with who and when. Seeing ideas of looks that you can still work for a glamourous night out and I know for many of the visitors this will be a key element too. Also don't underestimate the amount of knowledge that your magazine buying public have about the fashion industry! Your biggest fans and critics are the readers of Vogue and Harper's who follow the titles journey through the years and quietly amass their own reservoir of information. Below is a freize set from later in the exhibition that imaginatively forms a wall of mini images of Sam trying out many of his looks interspersed with many images of his favourite flowers from his garden. For anyone who knows of follows McKnight it's clear how much his garden means to him 
and what a special influence it is to him. Set against the wiles backdrop looking like a framed kaleidoscope in many ways this was a good place for visitors to the exhibit to pause and reflect and talk with fellow visitors later in tour and have a quick moment to think if they wanted to weave backwards to take another look at the exhibition. Double page spreads are shown at intervals and varying heights on the wall looking like an open-book installation. 
McKnight's work with CHANEL forms a major part of this exhibition as it should given the tremendous contribution that he has made to shaping the identity of the House under the time of Karls' tenure at the helm of Paris' most renown Haute Couture and Ready to Wear House. It's a working relationship that has been one of the most successful in contemporary fashion and I dropped in one of the summary screens from the exhibition to the left.  
In a partnership that began in 2009 McKnight works on six Chanel shows a year in the every changing and adapting world of Chanel McKnight is a key component of Karl's vision to shape the future of the House by looking back to the influences of Gabrielle Chanel's life. The lady my gone but her iconic form is transposed into the modern age through the embodiment of new muses such as Cara Delevinge and Lily Rose Depp. It's one of the greatest plays on 'Theme and Variation' that fashion has ever seen. Above a selection of look book pieces from the Cruise 2013 collection woven around the theme of Versailles shows the Cara in tweeds and lace with McKnight's bobbed wigs completing the look. Each season Karl shines a light from a slightly different angle on Chanel. 
Sending sketches three weeks ahead to allow time for constructing and designing hair pieces and looks McKnight attends the 'accessorisation' of the garments on each model two days before each show. Final adjustments are made here but one suspects with such a well developed understanding of each other that by this stage there may not always be too much to change. But there is time and in the final countdown back stage before the show it's amazing what you can do with quick thinking, fast hands and plenty of dialogue between designer, model and show crew. Above to the center you can also see some of the Chanel 'dog tag' necklace pendants that Karl brought back for a recent collection. It's these light hearted plays on key aspects of the code of Chanel's fashion history that Karl is so well respected for by clients across the generations.       
The process of creative exchange between designer and hair stylist is a beautiful fusion that begins when the ideas flow from Karl's charcoals and water colour pencils. I personally love gouache drawings and sketches and see them as highly desirable and collectible art in their right, just as many people see Haute Couture and high ready to wear. While the genius petites mains of the atelier set to work interpreting Karl's vision and style in the months and weeks leading up to show McKnight is reliant on the same designs and also his memory and instinct for the requirements and needs of Chanel. Looking at the design thoughts and images, for those familiar with Chanel you can see the elements of colour and shape that allow a clear visualisation of what ideas are flowing from Karl's hand. The more that you come to know the house the more easily you can see into Karl's minds eye. Gouache's are an essential element to understanding the creative process and I'm very pleased that they where included in the exhibition.         
Chanel is a House that will always be at the forefront of contemporary luxury bringing it's style to a new generation and and retaining the fascination of it's existing loyal client base. The hair styles are key to interpretation. Watching the Metiers d'Art show in Paris in December 2016 with my mother the first thing that she noticed was the models hair styles and I told her it was Sam's work. So there you have it, don't underestimate the power of styling to attract the eye. It's also true that as the models walk although the clothes move quickly past you the hairstyles are often the first part of the outfit that an observer can see depending on where they are seated in the room.     
In this later part of the exhibition a series of Haute Couture pieces from recent collections dresses models in a boudoir feel room lined with baby pink drapes from floor to ceiling emphasising the feminine delicacy of the garments and mood that Lagerfeld and McKnight have sought to create. The garments are soft and delicate working within the code of Chanel. The hair styles created by McKnight show playful contrast to this by creating avant garde shapes within this exhibition to demonstrate his skill set and the possibilities that he is able to bring to the looks. When dressing in the Chanel uniform creating new looks with hair is one way for garments to be styled to allow the clients to bring their own personal original approach to enjoying the fashion. It's always a pleasure to Chanel in person and feel the textures of the fabrics and how the garments sit and move on the figure. Conventional tweed suits elongated and transposed are completed with bouffant hair pieces, two coloured contrast dip dyed pieces and long flowing tendrills. Against the fabric of the most refined and precisely detailed garments the hair makes an impression without overtaking the look in terms of impact. It's a happily complimentary style marriage that works well for all parties.          
Above I've shown the same mannequins from different angles to give you a change to appreciate the full effect of the styling. The twist and spirals of dreadlocks, curls and swept up styles pinned under hats can transform the looks with an extra shadow of emphasis by moving the style in a bohemian direction or channeling the 1920's or 60's with angular sharp trimmed bobs that the look into the 21st century. The bouffant styles below in reverence of the 18th century wigs worn in Society and at the Royal Courts across Europe bring the popular vision of life in the home of French Royal Family to the audience and the fantasies and imaginations of the audience. But this make believe is connected to a very real truth of the high tech artistry and creative input going to shape the dreams and visions that come to Karl's mind. There is a dichotomy here but this duality of nature is fundamental and essential to propelling Chanel forward into the future. A creative fire to fuel the engine of Chanel. And it's this that keeps us returning season after season. Not just to see beauty but also to see something fresh from a House that many of us in fashion and beyond feel is somehow part of collective fashion lives.         
Above a case showing the floral inspirations from Sam's garden that where particularly relevant to the beautiful hair styles created for the Metiers d'Art show in Paris in December 2016 and again references the 2013 Cruise Collection as shown by the image of the model with the candyfloss boufant. 
True down to earth approach and Scottish tenacity and energy are at the core of his work and proudly at the centre of the world he created are his family and roots in Scotland. Sam's leading lady, his mother, was guest of honour this week at the exhibition launch and many of his friends from the industry and beyond gathered to help him celebrate it. 
However glamourous the fashion world may appear from the outside everyone has their supporting cast of players in their home lives too. It keeps you sane and grounded. Beauty is important, it's nourishment for the soul an no one should live without it in their lives. It helps you live and love with a full heart. 
However glamourous the fashion world may appear from the outside everyone has their supporting cast of players in their home lives too. It keeps you sane and grounded. Beauty is important, it's nourishment for the soul and no one should live without it in their lives.  
McKnight's own work continues to take fresh steps forward and leaving the exhibition I was really happy to see a beautiful silk scarf by Vin + Omi two designers I've watched closely since the debuted at London Fashion Week two years ago. I'm a huge supporter of their work and very delighted they like some of mine. They are the kindest pair and this silk scarf is a beautiful piece to add to your wardrobe accessories.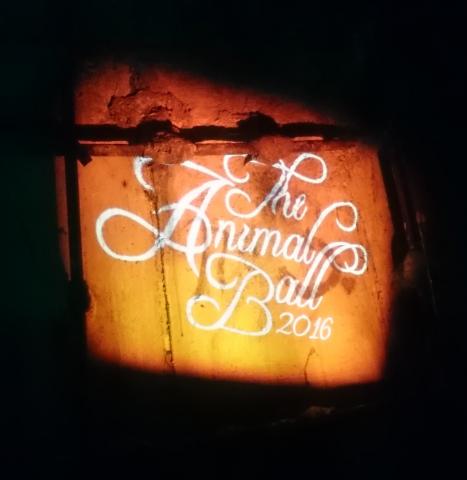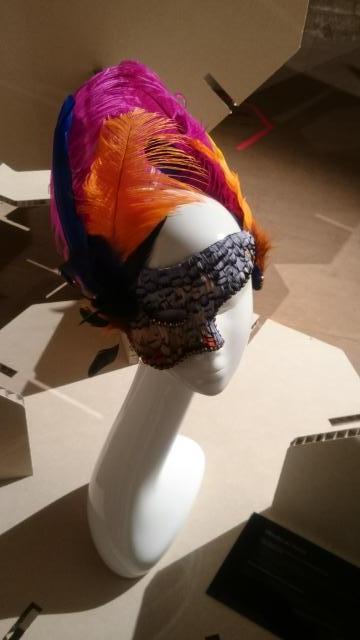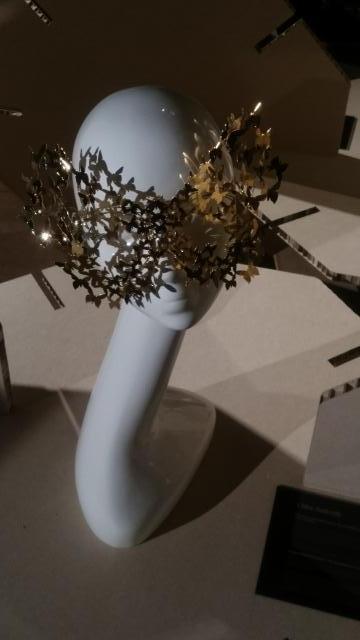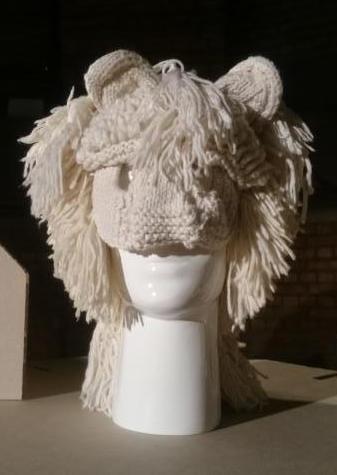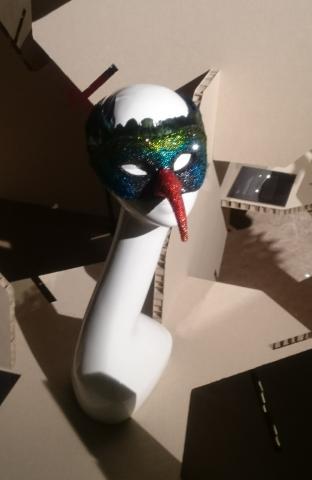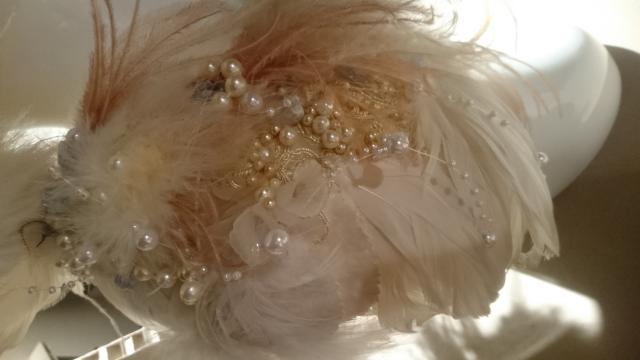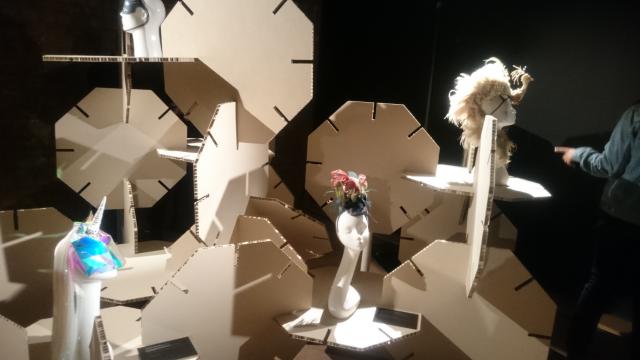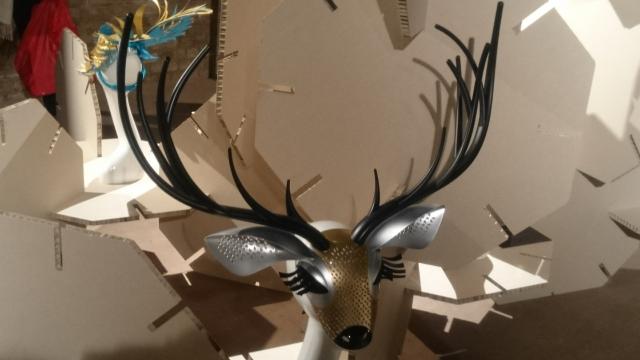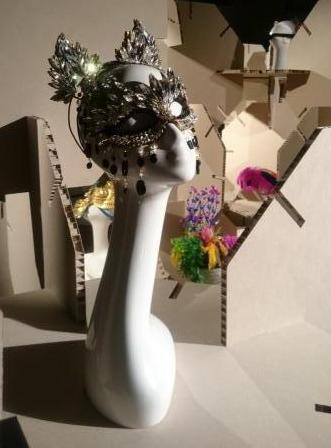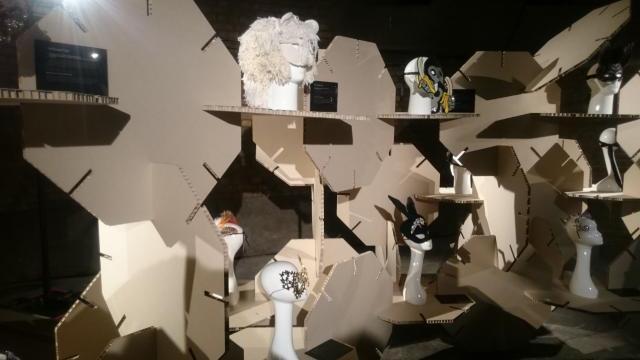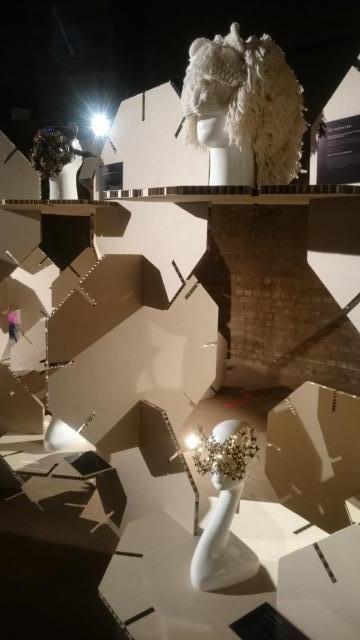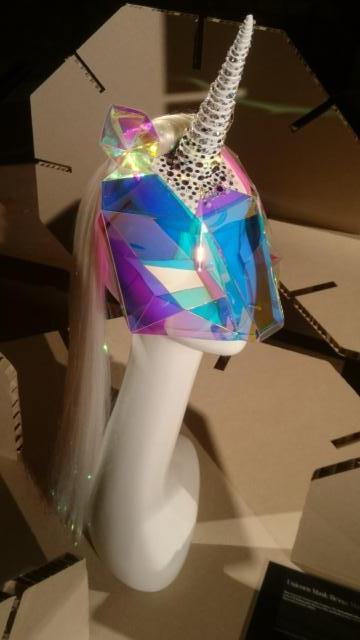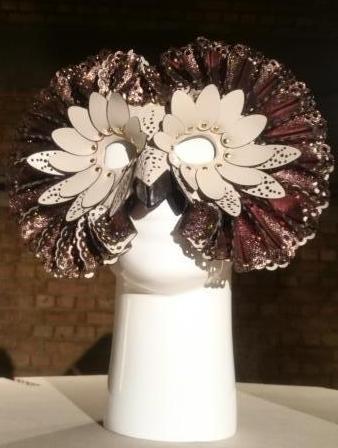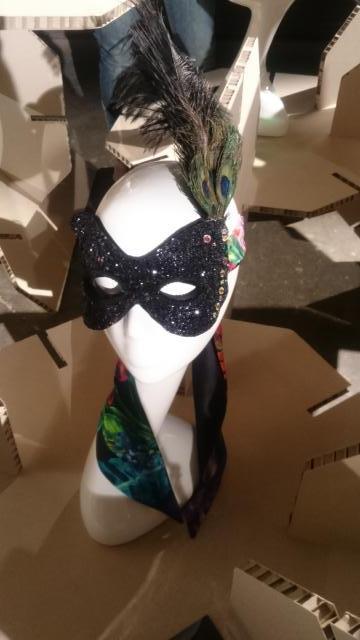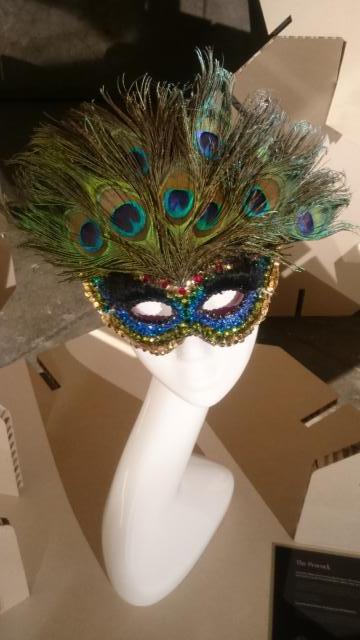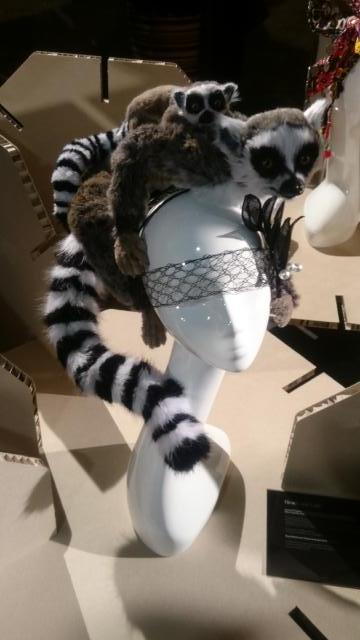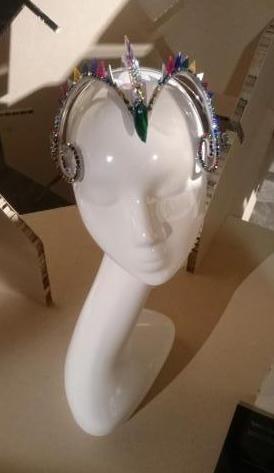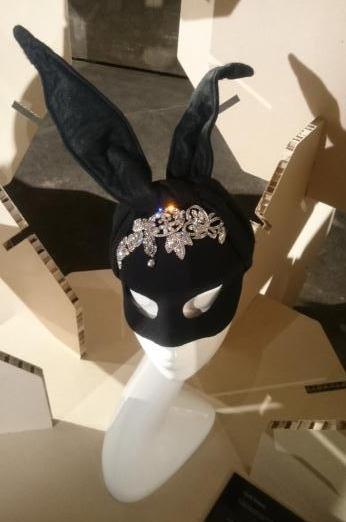 Party Season outfits at ONMotcomb.
With the Party Season on the way, ONMotcomb the luxury boutique on the name sake Motcomb Street in north Belgravia is a key place to drop by if you are in or passing through London. With a genuine client focus ONMotcomb is one of the places that you can come to for a true multi-brand experience with the friendly helpful team focused on helping you chose outfits that are genuinely right for you. It's an art and one that's worth seeking out.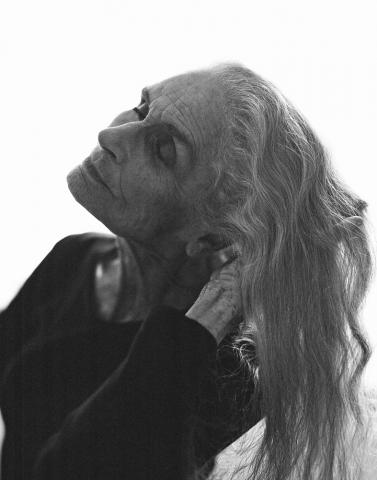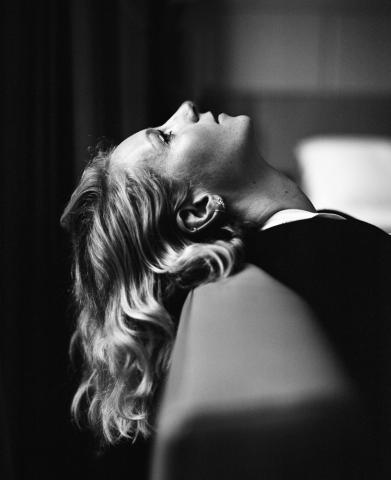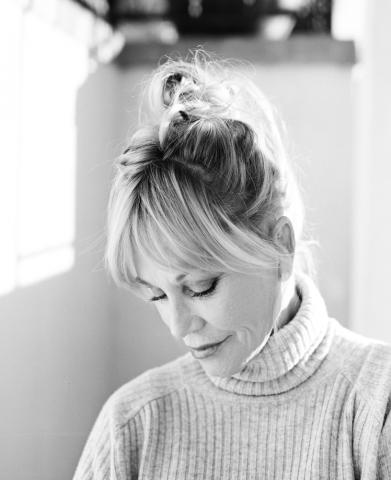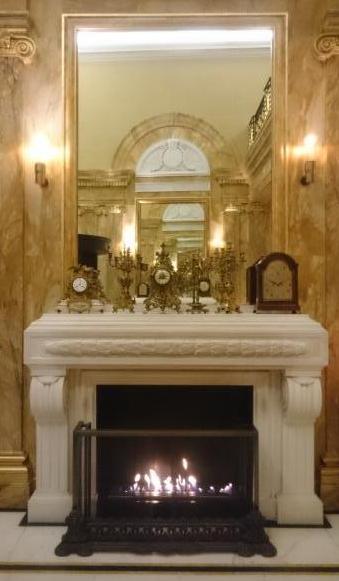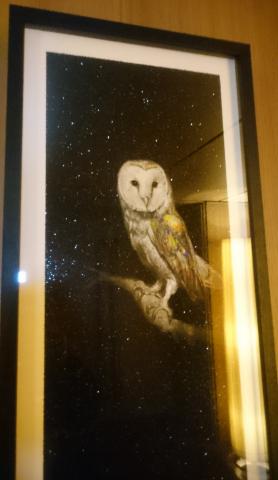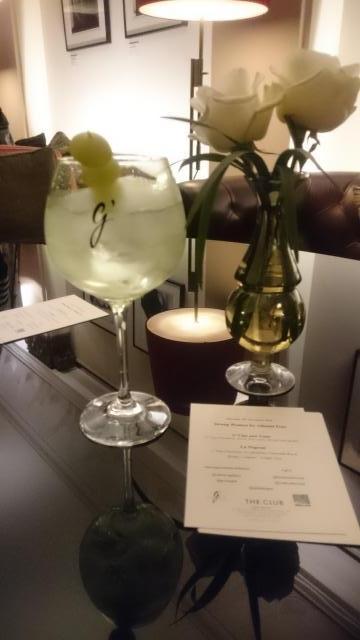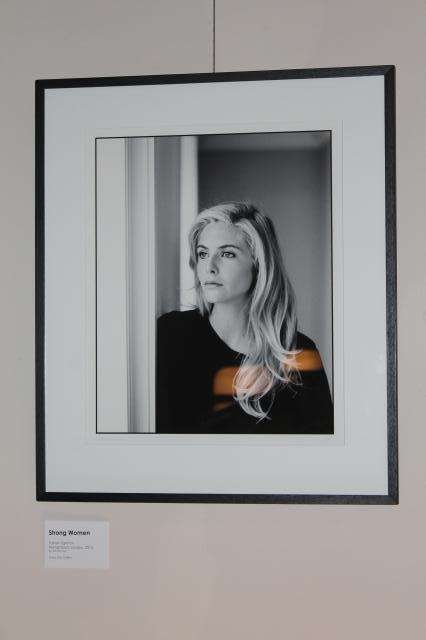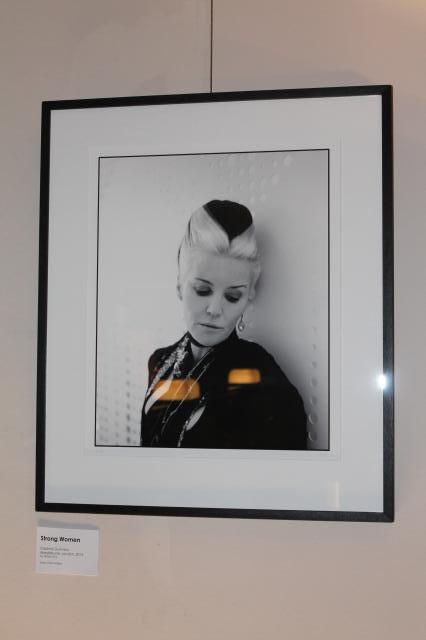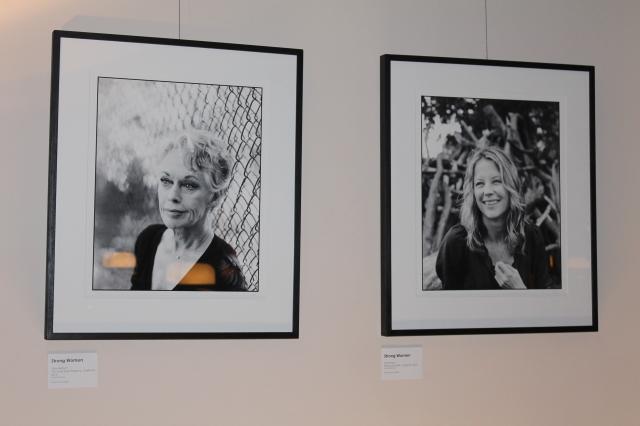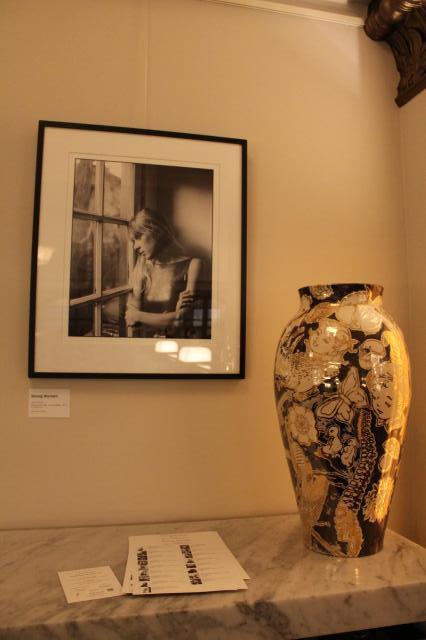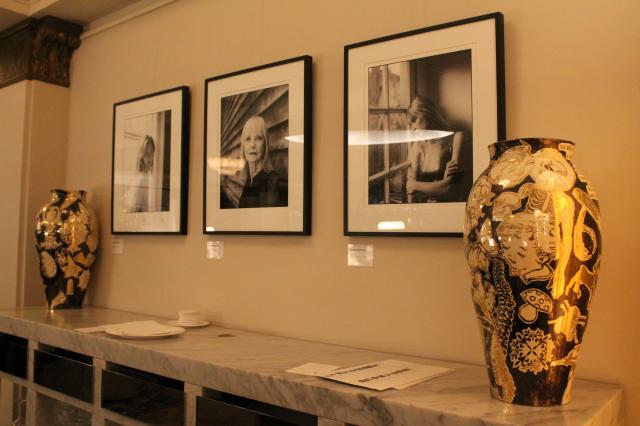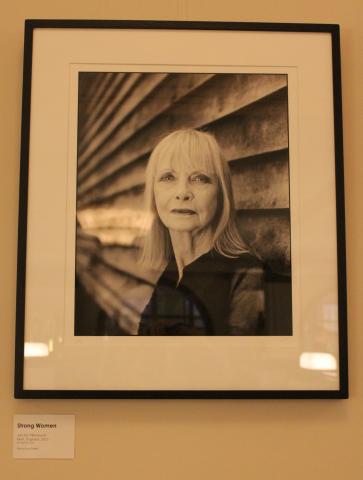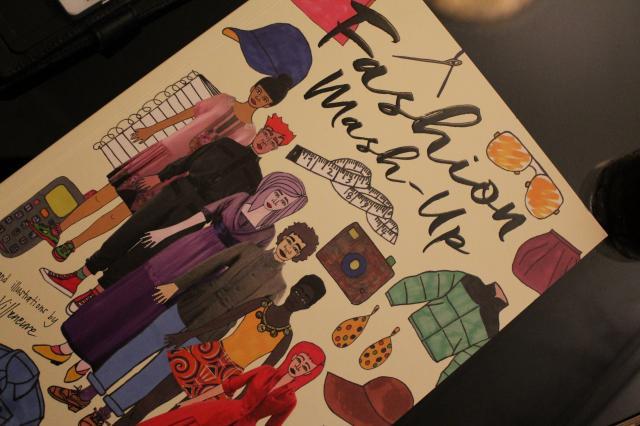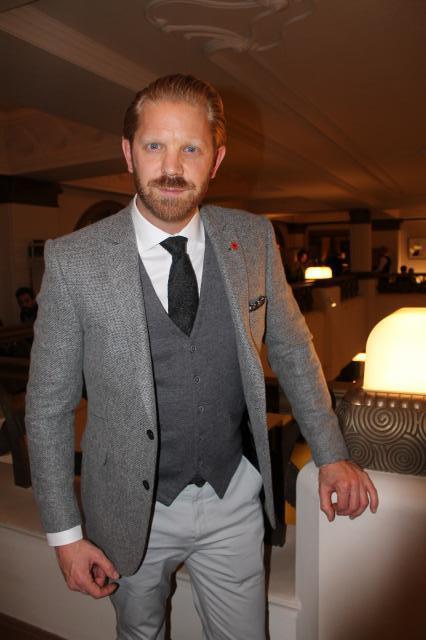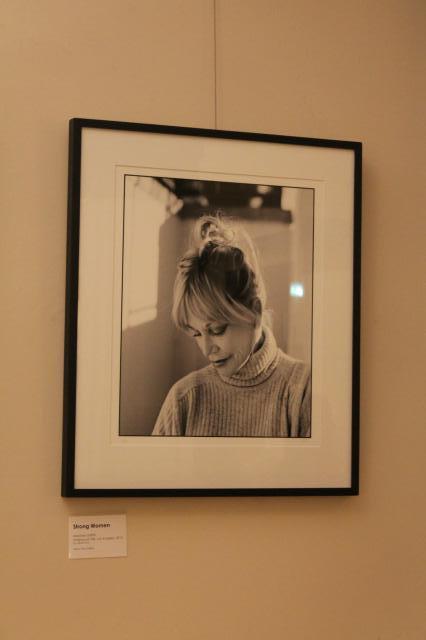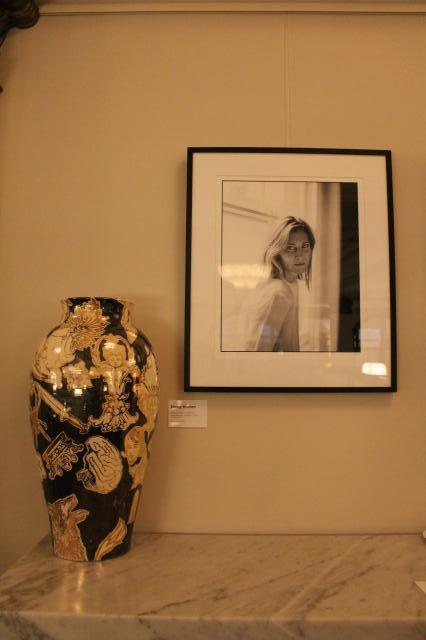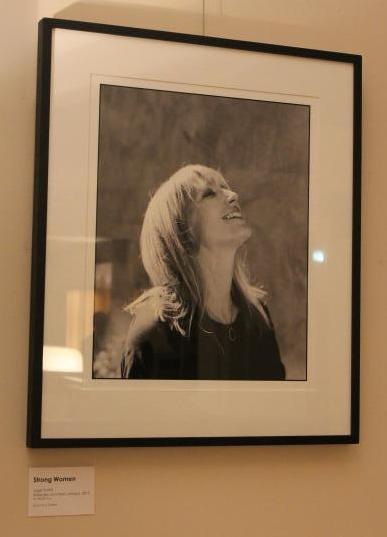 So many of us love animals and conservation and it's a delight to see the 'Conservation Couture' featuring a beautifully designed collection of masks created by the world's leading fashion Houses to be worn by the VIP guests and designers attending the fundraiser. It's always lovely see what designers are being worn each season at Benefits and Gala's but fashion has a power of it's own and I'm all for seeing fashion playing a leading powerful role for animal welfare, or any good cause for that matter. A variety of important conservation projects being supported by this leading with Elephant Family. After the success of the 2013 ball and the painted elephants in London in 2010 and other initiatives such as Jungle City in Edinburgh in 2011 Elephant Family wanted to return with an event in a new format. 
The launch of the exhibition was held with a relatively simple but smart drinks reception at the V&A but the ball itself held on 22nd November eschewed the conventional sit-down dinner format and instead saw 40 restaurants cross London host exclusive dinner for guests who where dresses by some of the biggest names in fashion from mostly Britain and across the globe. Conservation is an on-going daily battle across the globe with tireless supporters working for the charities either on the ground in Africa, India or the Far East as well as campaigners around the world. Amongst the Elephant Families supporters TRH The Prince of Wales and The Duchess of Cornwall have supported them in the past and HRH Princess Eugenie of York lent her support as Key note Speaker at the masque exhibition Launch party in October 2016. Next year the charity will exhibiting art works across India by Indian artists to design an sculpture for the Elephant Parade India. 
The masks where displayed for a short period after the Black tie launch event at the V&A in mid October. Houses at the very top of the museum in the Cupola Tower it was a dizzying journey up over a 100 tightly spiraled stairs leading up a secret passage on the 6th floor to inside the famous dome that can be seen from across London. With an open circular balcony showing a plunging view down the first floor galleries you felt tucked away in an eagles eerie. The installation was designed as a series of shelves and ledges made from thick board interlaced with each other. It had the curious look of boxed packaging that was being unpacked from crates after a long journey as many of the artifacts arriving at the V&A will be on arrival. Waiting for their moment at the Ball they animals waited quietly.  
The Majestic Macaw by Georgia Hardinge was later worn by Elizabeth Hurley for the Animal Ball on the 22nd November. To the right Butterflies by Chloe great a golden shimmer around the eyes. 
This piece was possibly my favourite but I do love Georgia'a Macaw too. It's the Dark Bunny by Preen with felted wool and Diamante crystal. This dinner was hosted at Annabel's. 
This Peacock by Charlotte Tilbury. Officially listed with endangered status. This dinner was given by Charlotte at the Bulgari Restaurant. 
Heads and Tails by Leonora Fergusson. Ring-tailed Lima cuteness, with a delicate lace veil across the eyes, who couldn't resist? This dinner was hosted by Zac Goldsmith, Robin Birley and Ben Goldsmith at 5 Hertford Street. 
This Matthew Williamson's butterfly piece complete with sequins and peacock feathers in true MW style finished off with a flourish of the Matthew Williamson scarf. Worn by the beautiful Rosanna Falconer.      
The Temperley Turtle by Alice Temperley. Made with Mirrored Perspex, Swarovski Crystal (who kindly sponsored the event) Satin and Grosgrain. Damian Aspinall was the host for this dinner at Sexy Fish. 
The Oaxaca Hummingbird. Created with plastic, clay, adhesive ribbon, Swarovski Crystals, acrylic paint, Velvet and VV Rouleaux feathers. Ben Elliot hosted this dinner at Albert's restaurant.  
The Blue Bird of Paradise by Amanda Wakeley. Goose, Ostrich and stripped Coque feathers embellished with crystals and silk trimmings. Dinner was hosted by Sanjit Talukdar and Hussam Otaibi at China Tang. 
Each of the forty dinners hosted across London on the 22nd November saw a mixture of designs being worn to emphasise and recreate a representation of a mixed natural habitat. Stylish and magical these pieces may be but they never lose sight of the cause that they are designed to support and there is perhaps something in the uniformity of the design that focuses the mind on the serious issues that the Animal is centered around. That being said there was great party to be had and with many of the best chef's and hosts in London ready to give their guests a night to remember the was nothing more to do on the evening than celebrate a very worthy cause and dance the night away.   
Sabine Getty who designed the mask above also an outfit for the launch and the dinner designed by her friend and fellow designer Georgia Hardinge in a great 'double designer' moment for the event. Sabine is a talented jewellery designer based in London; through choosing the Zebra she cleverly channeled the Truman Capote Dance of 1966 in New York that was chosen as the inspiration for the event. Black and white is always a goo theme to begin with and from there if the code is a little flexible as balls can be a times there's plenty of scope to add dashes of colour. The diversity of designs created where as broad as the imagination which given the phenomenal group of designers assembled is a pretty broad canvas indeed.     
Sabine Getty designed the majestic Zebra plumed headpiece for the dinner hosted by Andre Balsaz at Chiltern Firehouse. Animal Status: Near Threatened as 10 of it's 17 habitats have shown figure reduction. Sabine wanted to capture the sense of freedom that this animal has in it's rapidly diminishing habitat.       
The Vixen waits by Susana Lang composed of lace, Filigree, fabric, semi precious and precious stones, pipe cleaners and pearls. Holly and Simon Bellingham Turner. Hosted at Estrani Milos.     
The Unicorn Mask/Re'em Mask by jewellery Noor Fares. Composed of Laser Cut Styrene, Film, Synthetic Leather, UV Ribbon, Synthetic Hair, Swarovski Crystals and sequins. The dinner was hosted at Casa Cruz by Juan Santa Cruz and Francis Nicoll.         
The mask above by Alice is one of my favourites that I think could be worn and enjoyed again like many of the pieces in the collection. They're well crafted keep sakes that have been created by the finest (mostly British) designers who all have a fascinating body of work behind them. Above the mask made by London based jeweller Noor Fares represents a giant jewel in itself with the feminine magic and mysticism of the Unicorn adding a girlish playful twist to the look. The Vixen center above is a sultry sexy coquette-ish feathery piece hinting at romance and intrigue and lots of fun happy banter across the dinner table. It's always a good thing to have at dinner and with the charity in mind to focus thoughts and attentions on, who knows maybe some guests would be inspired with more ideas.  
The Inho Giraffe by BMH Jewellery. Hand painted using Acrylic and embellished using Gold Leaf and Gems. The dinner was hosted by Jayne and David Alexander at Alfred's Club in Mayfair and worn by Sinitta amongst the celebrity guests.  
The Fearless Lion by  Pringle Scotland hand knitted by Nick Atkinson out of 100% cashmere yarn. The Lion symbolises both Pringle and it's 200 year legacy and British history. 
The Tawny Owl by Burberry. Distinctive ruffles mimic the owls feathers and feature in the 2016 collections. The dinner was hosted by Amanda Staveley and Merhdad and Fardsd Ghodoussi at The Dorchester Penthouse.   
The diamante mask above is a feline glamour piece that the boys will enjoy wearing as well.  
The Space Chameleon by Camilla Al Fayed offers a futuristic take on wildlife. People sometimes think about colonising other planets but what about the animals? It makes you think.   
A veritable carnival of animals greeted the press as the guests arrived at parties across the capital and I agree that spacing the parties out around town in clubs and private homes was a very good way of garnering more interest and talk about the charity, which is part of the reason for holding the ball, in the news over all. 
Above a pretty stag challenging gender conventions and Natalie Elliner's white Peacock sculpted out of silicone, faux fur, feathers and crystals. An artist hailing from Cornwall. Natalie's work is inspired by nature as well as 'steeped in mysticism and folklore'. The special nature of the Peacock and it's regal presence amongst the kingdom of the animals is assured. On the night of the ball Anna Friel was one of the celebrities who wore this elaborate piece complete with nose-ring chains echoing ancient Indian jewellery. The ball was a resounding success with £1.8m raised for the charity in one evening. A wonderful amount that will go a long way on the ground in the various locations that it works. Below you can see images from the cupola room with the masks twinkling away in the night above London awaiting their owners at the start of the party. 
Alistair Guy is one of the most interesting young photographers around in the UK at the moment and amongst his series of work, one of his current collaborations showcases the powerful beauty of women in the fashion, film and music worlds. It's a fascinating study into the power of photography to show women's beauty and strength through still life imagery. The exhibition runs from the 10th November until 21st December before transferring to the Zebra One Gallery in Hampstead in North London.   
To the right Alistair at the Hotel Cafe Royal welcoming guests and happy to talk more about his work. Above Melanie Griffiths, a key collaborator in the project with her Mother Tippi Hedren. 
Delicious light Gin and Tonics refreshed the guests as well as the private bar as we mingled and enjoyed Alistair's work.  
A beautiful trio of pictures in the Cafe Royal Club.   
Jan de Villeneuve by Alistair Guy   
Guy began his collaboration with Tippi Hedren and her daughter Melanie Griffith whom he has known for several years and they where the first two subjects that he photographed in the United States. Tippi's other daughter Tracey Griffith was also on hand at the party talking to guests and enjoying the evening. Tracey has the loveliest smile and was a pleasure to see. I asked Alistair if he had thought of photographing a third generation of the family Dakota Johnson who has now launched a succesful career herself starring in 50 Shades of Grey and A bigger Splash. Alistair smiled and as I could half guess Dakota's filming schedule is so hectic that at the moment travel and being on set is the main focus of her working time.  
The Club at the is the scene for an installation of Guy's portraits gracing the walls in the round where diners and guests taking afternoon tea and evening cocktails can view them. Above to the right model Jan de Villeneuve looks back at the camera with a straightforward gaze of kindness I think. Her daughter Daisy was also at the event arriving straight from her own book launch at Fenwick in Mayfair (cover below).  
Tippi Hedren by Alistair Guy   
Tamsin Edgerton by Alistair Guy   
The duality of women's nature and it's reflection of inner beauty is explored through the medium of black and white images giving focus to the subtle nuances of expression, smiles, strands of hair, light and shadow that all play their part in crystalising the vision of women's beauty. There are moments of quiet reflection, moments of joy, bliss and silent ecstasy that communicate the strength and power of beauty shinning through from the inner self.      
Tilly Wood by Alistair Guy   
Daphne Guinness by Alistair Guy   
Alistair explains "women are terribly strong but they are also fragile. I believe that there is an incredible beauty in this dichotomy. The Strong Women project is a celebration of each person and their character. Shot in London, New York and Los Angeles with Hollywod stars and British Fashion stars such as Jade Parfit, Savannah Miller, Daphne Guinness, Jan de Villeneuve, Tamsin Edgerton and Elizabeth von Guttman. Tippi Hedren star of legendary Hitchcock thriller, The Birds, says "lose that fear, from wherever it comes, fear is a killer in so many ways.." Her daughter Griffiths opens up about her daily battle against the fakery of Hollywood and the importance of remaining true to herself. "Strength for me, is being able to live honestly. Daring to change everyday to become closer to that Inner Self. That's strong to me."      
Another pivotal figure in the exhibition is Daphne Selfe, the worlds oldest working Supermodel at 88 who is still travelling the world to star in high profile campaigns. She urges women to "Ignore their Age", I think a strong person has confidence in themselves, how they look and what they can do, even if they are limited physically by age or disability." 
Zebra One Gallery art curator Gabrielle de Plooy added: "we're thrilled to be putting together this important exhibition celebrating the feminist reclamation of femininity. Too often the masculine is equated with power and strength. Shot on a camera that he bought during art school, Alistair spent nine months developing the project. Coincidentally three of the subjects, Jade Parfitt, Tamsin Edgerton and film maker Gretta Ballamacina where all eight months pregnant when being photographed adding extra emphasis to women's beautiful strength. The images are almost untouched in contrast to the highly manipulated digital images that we see all around us. The raw beauty of art in real life and the honest truth in this is key for Alistair.              
Jade Parfitt and Savannah Miller both share sentiments that self-knowledge and self-acceptance are key to finding a sense of self contentment to live confident empowered lives. There is something that we can all take from this. A pause to reflect on inner strength empowers each and every one of us in our lives and enables us to become the best version of ourselves and benefit the world around us. Some more scenes from the Hotel Cafe Royal and the latest book shown to me by the delightful Daisy de Villeneuve who had just come from her Fenwick's launch.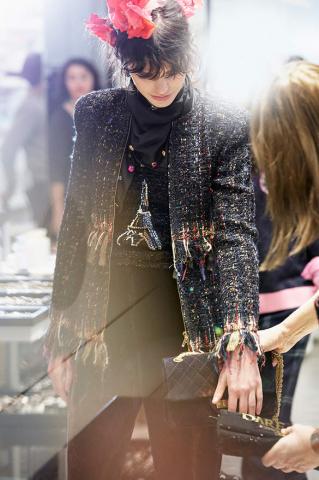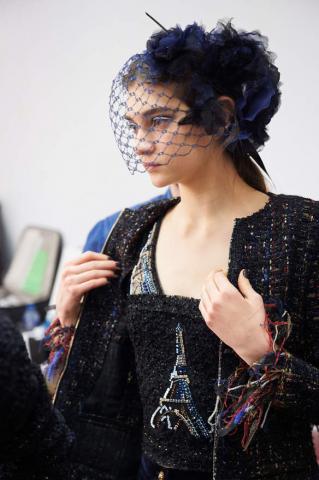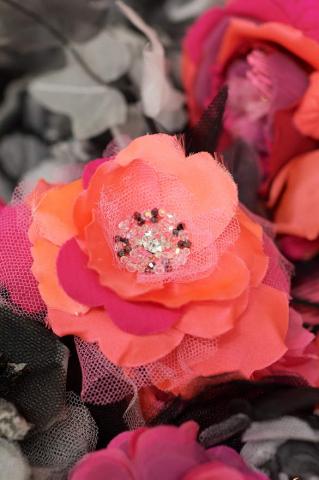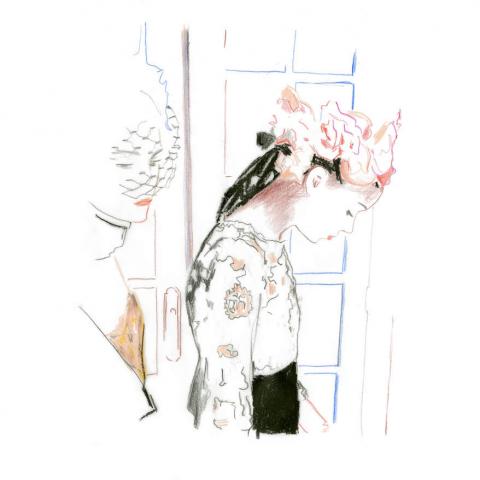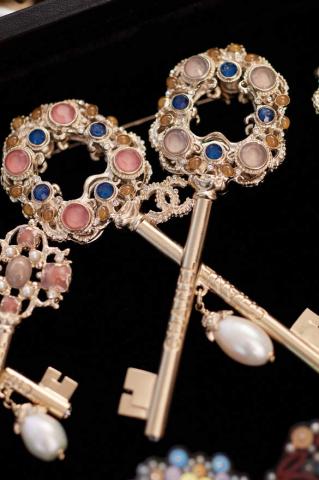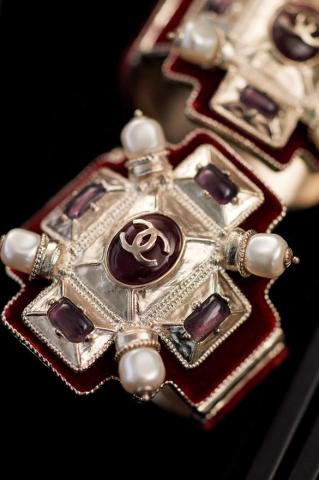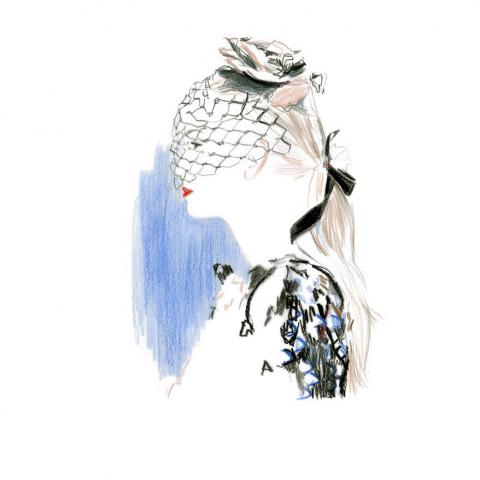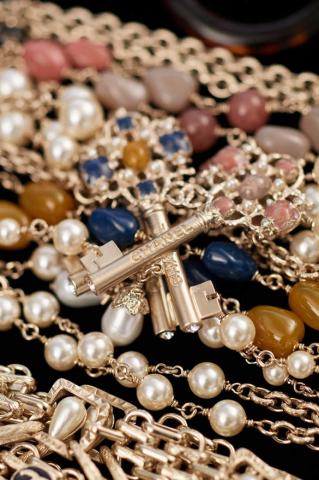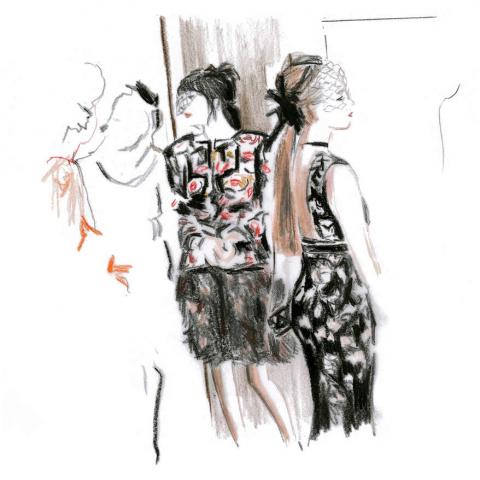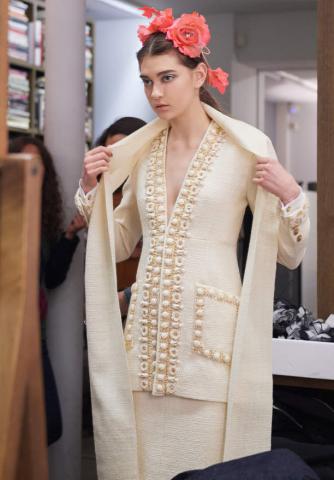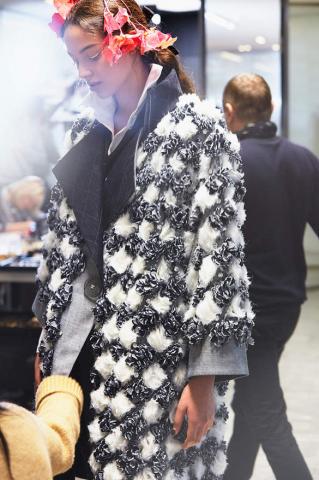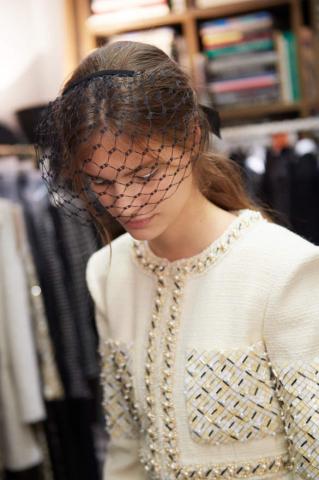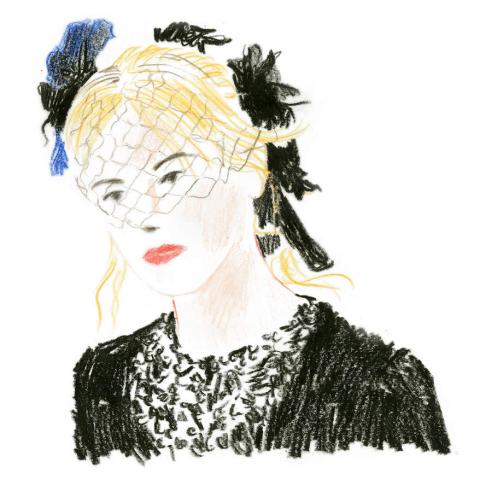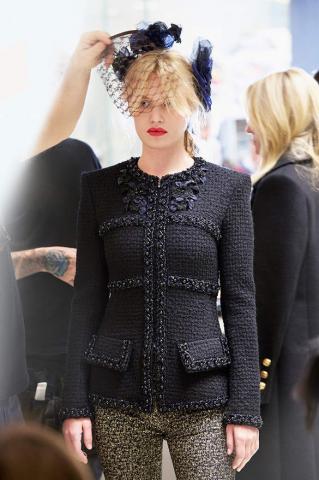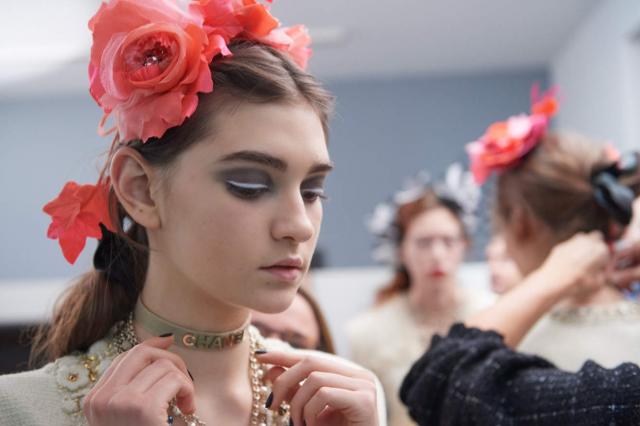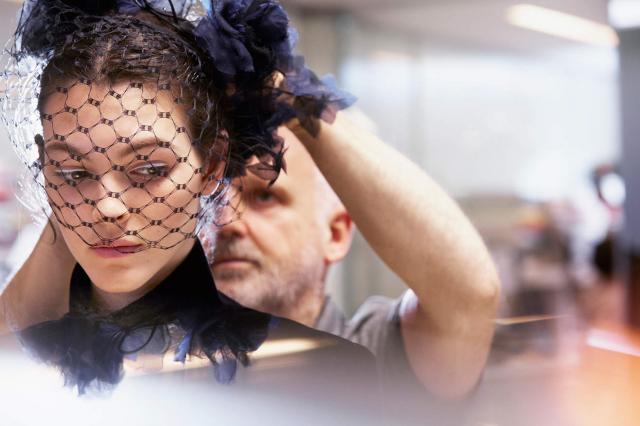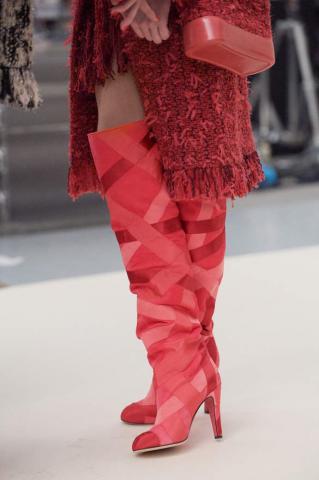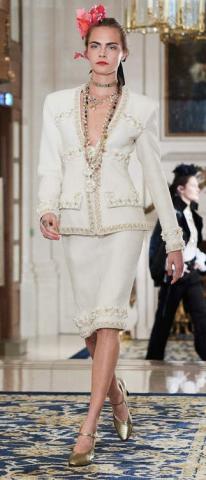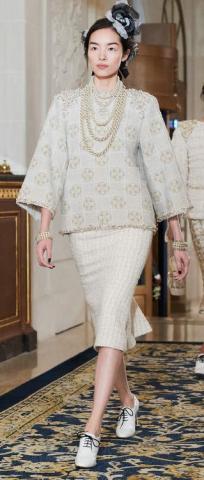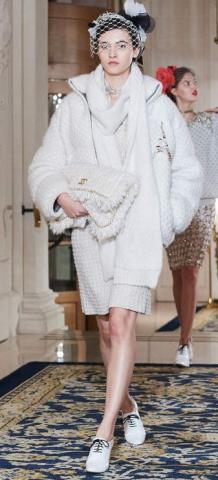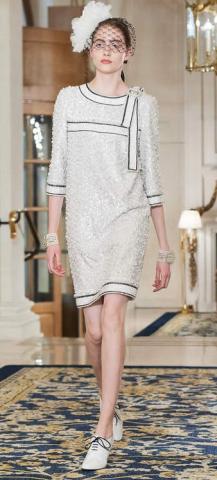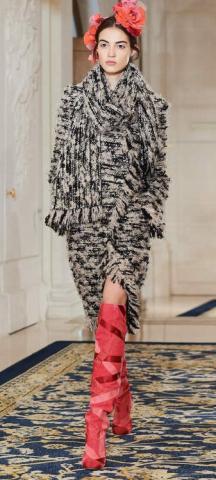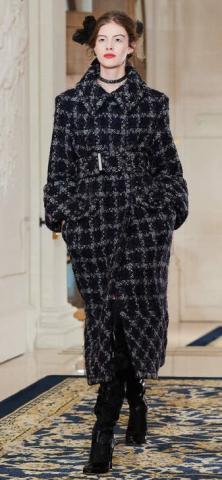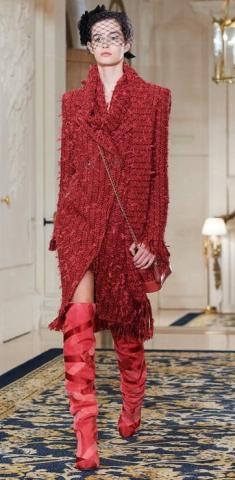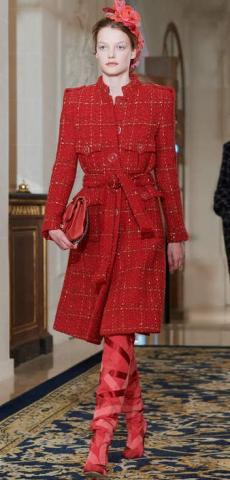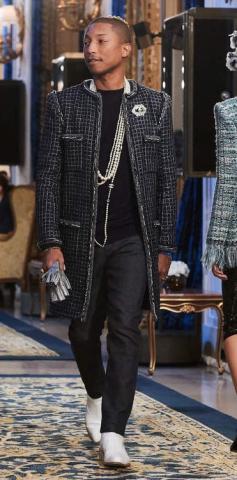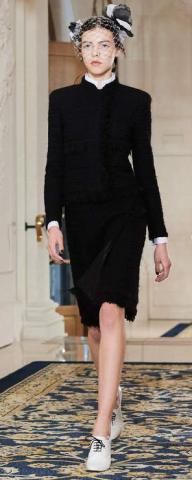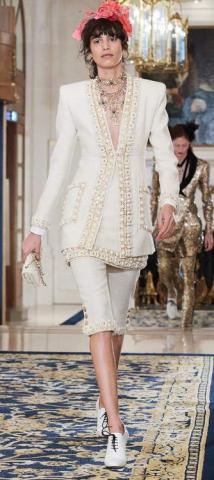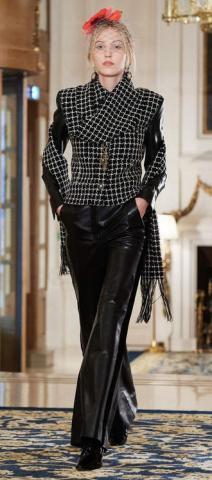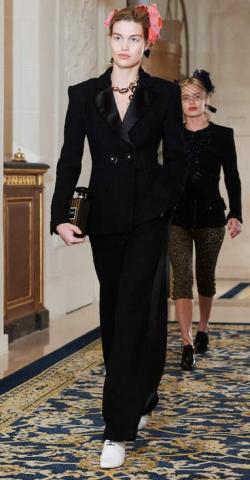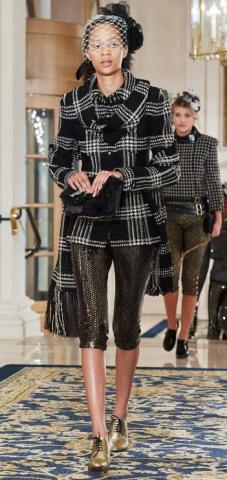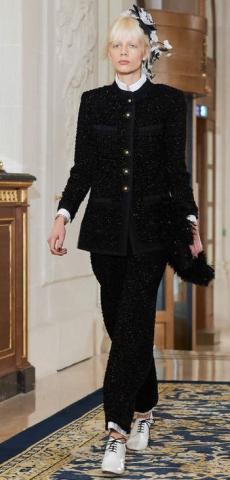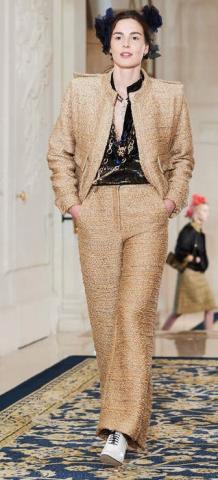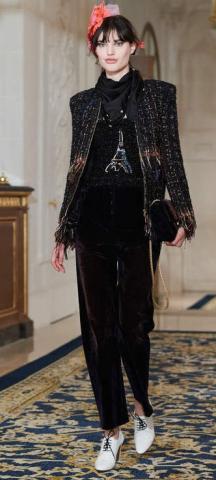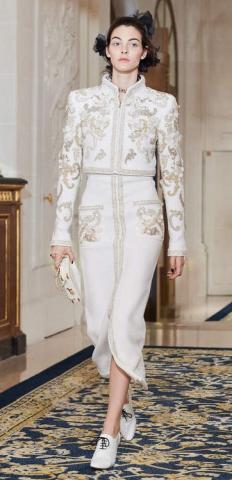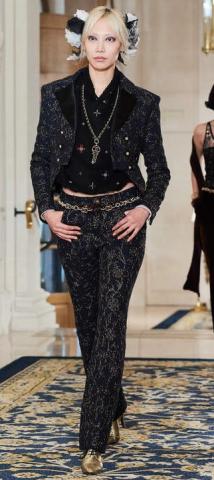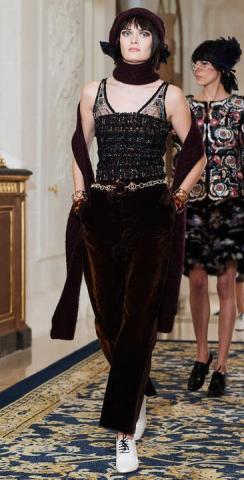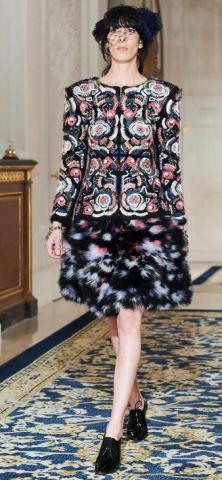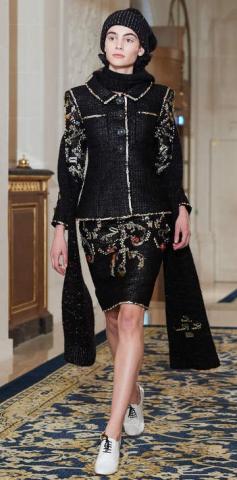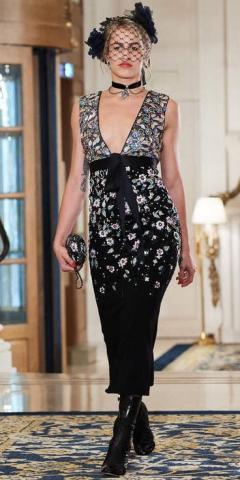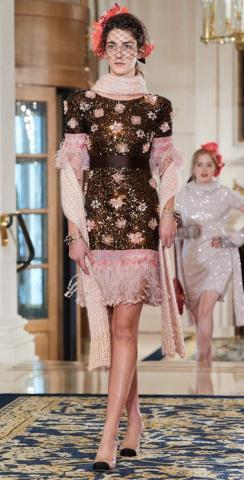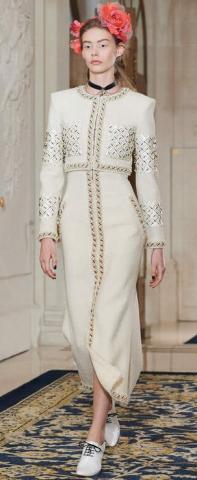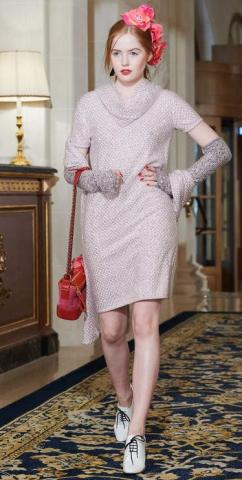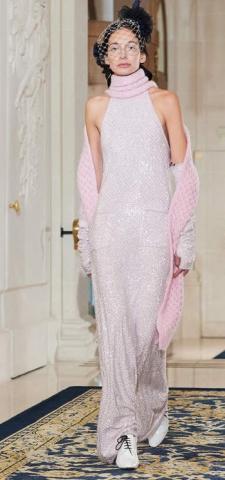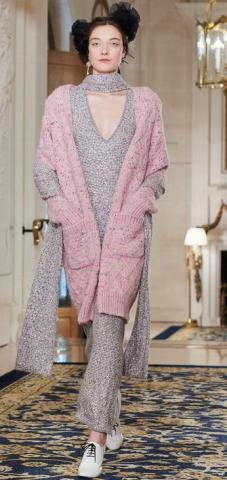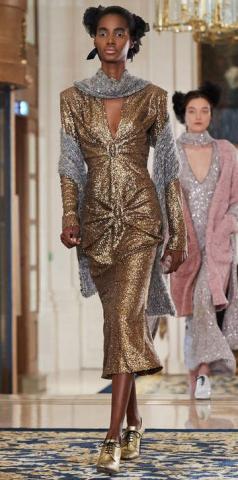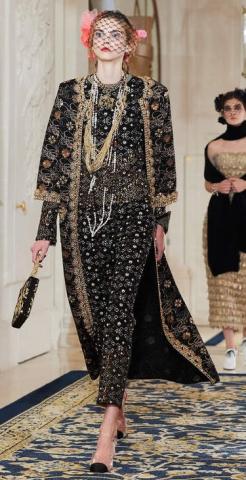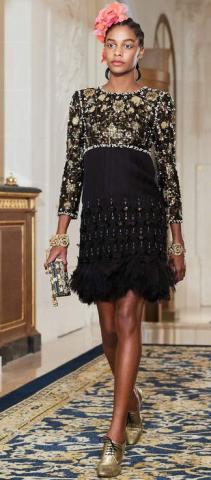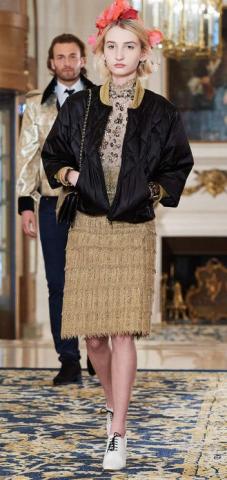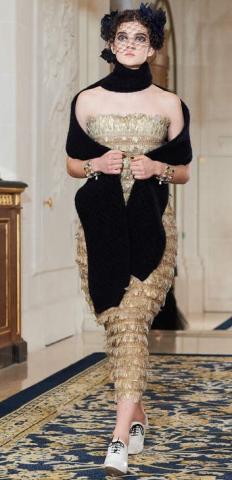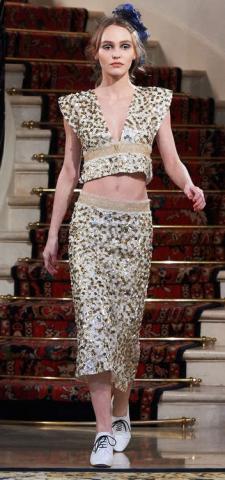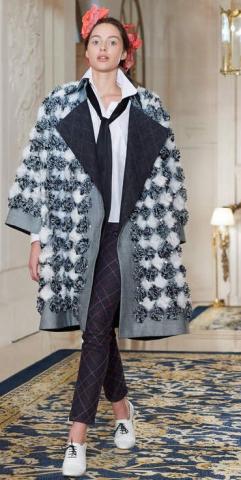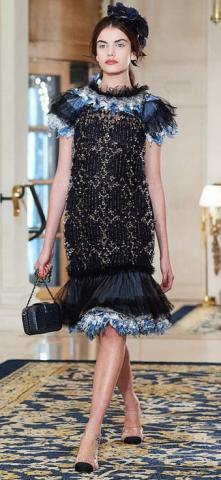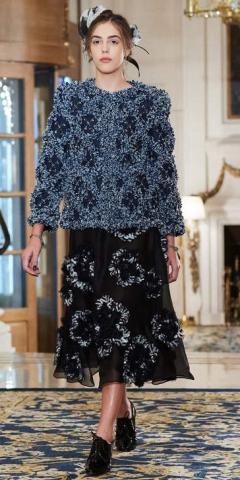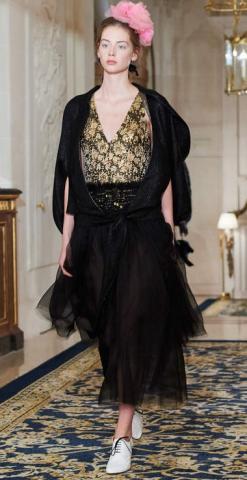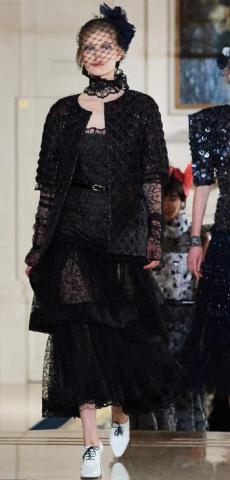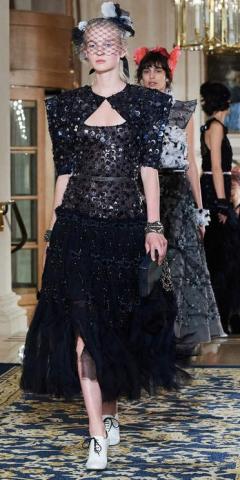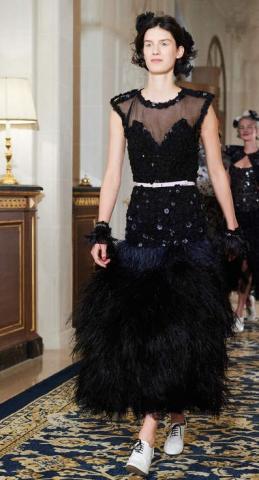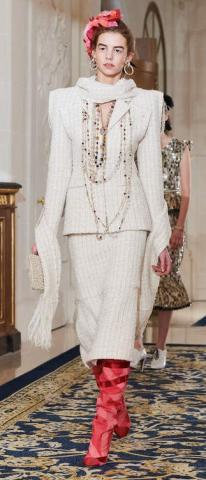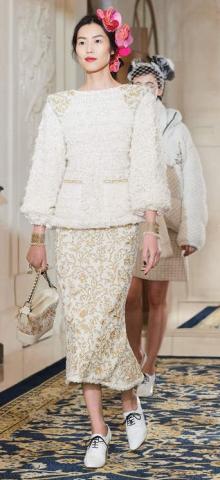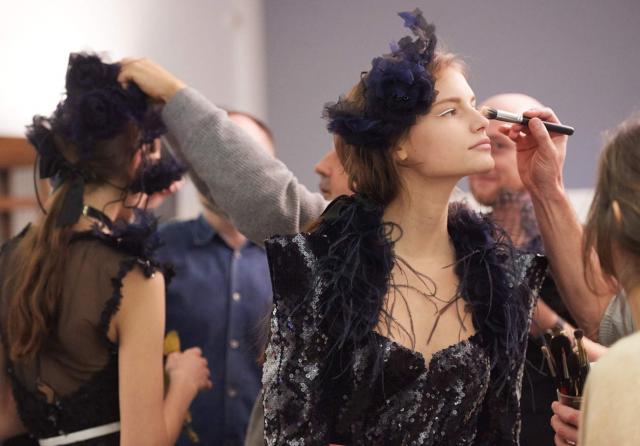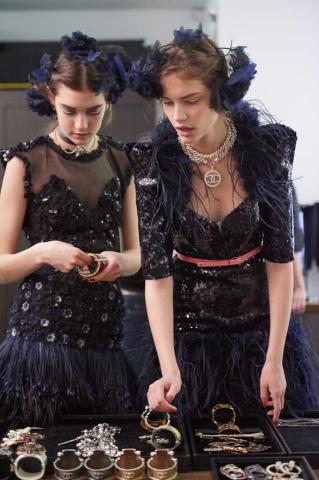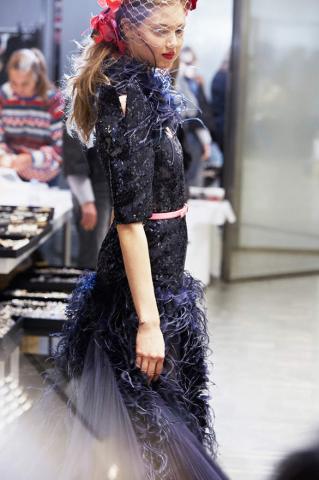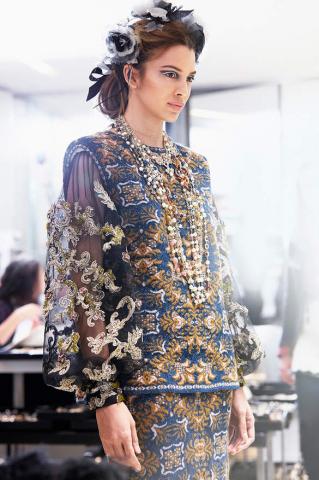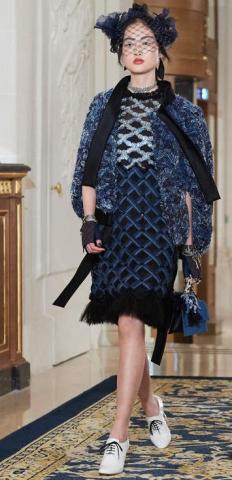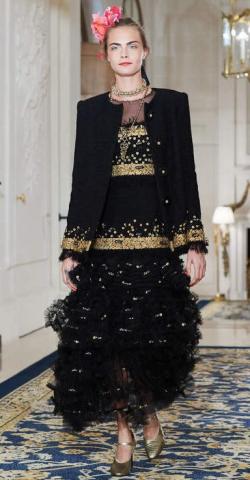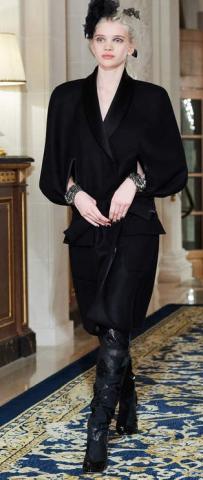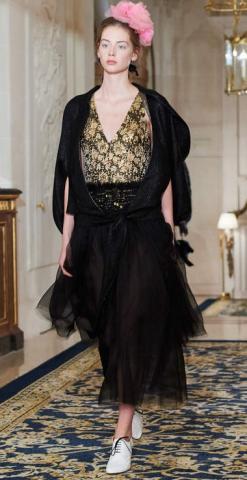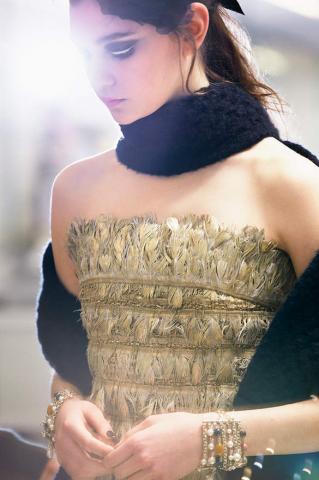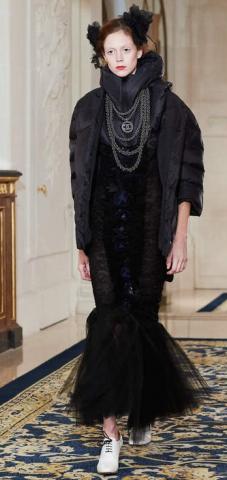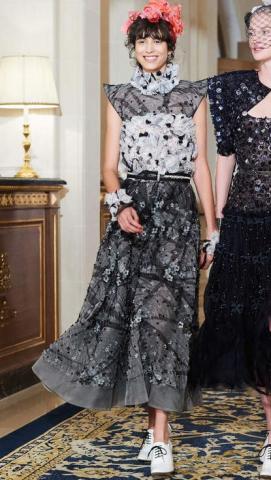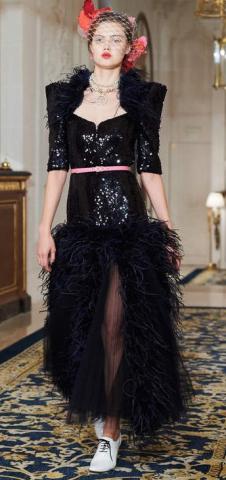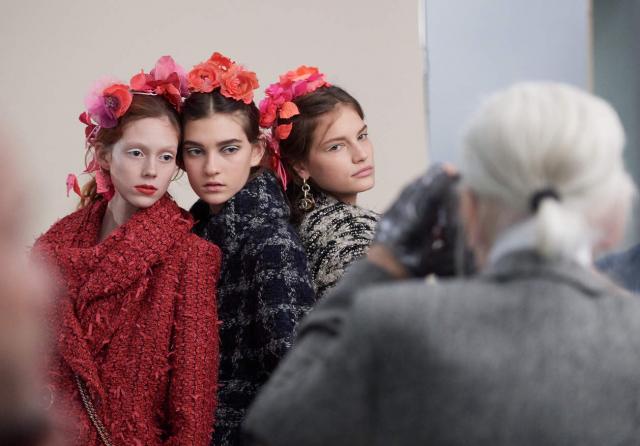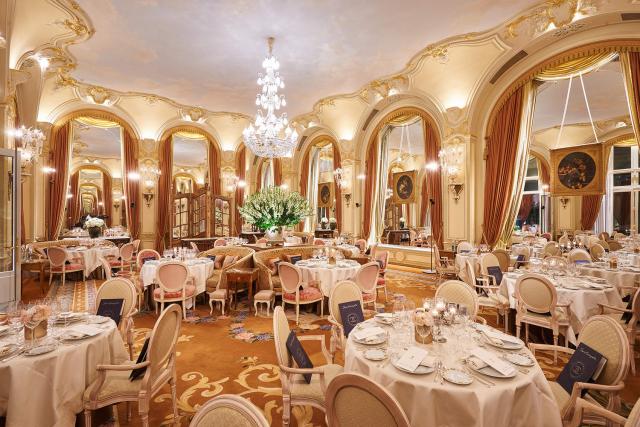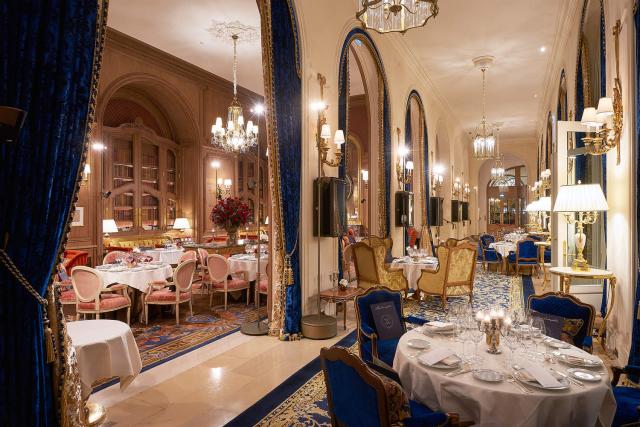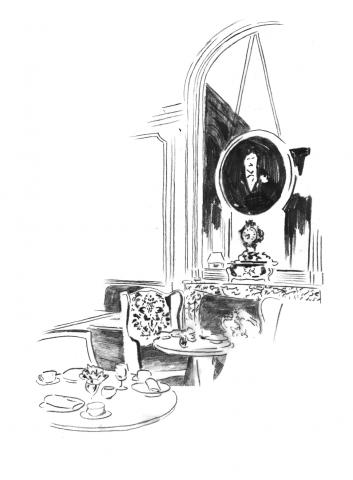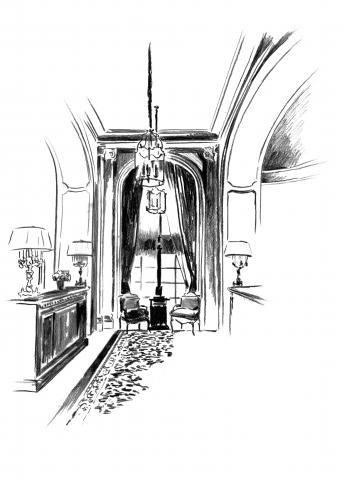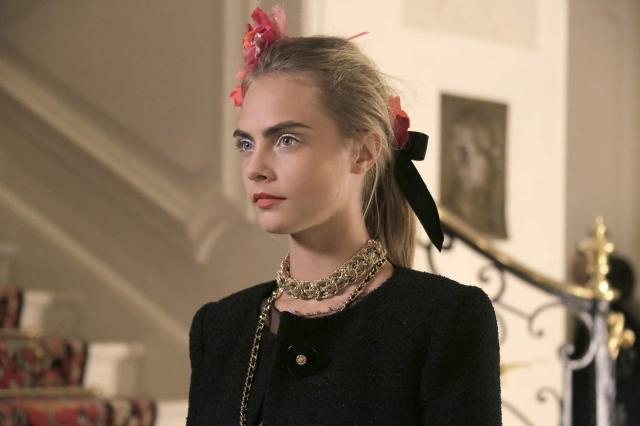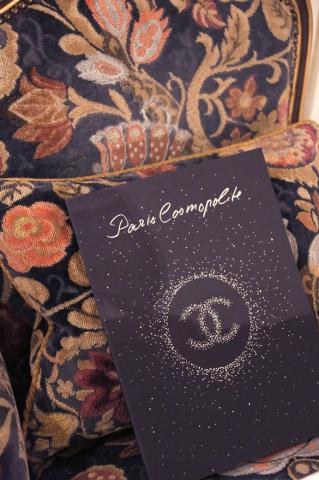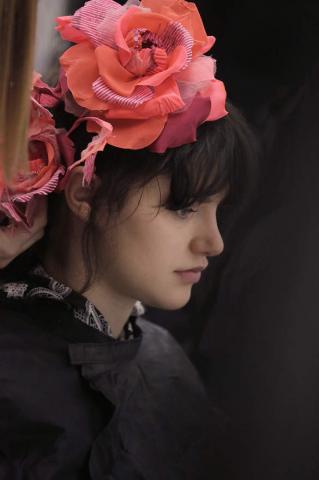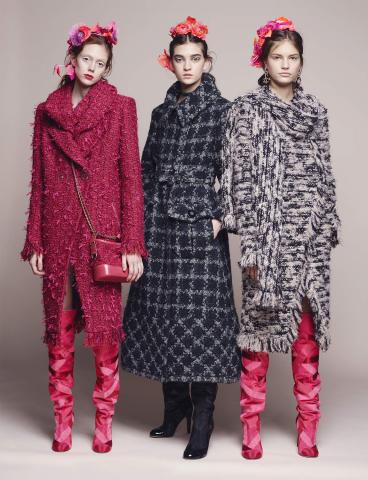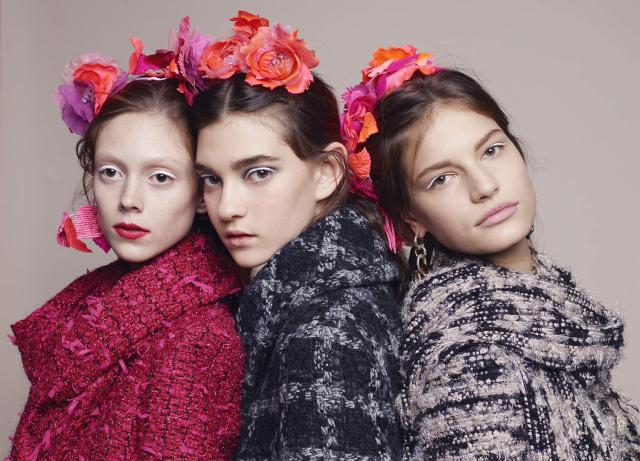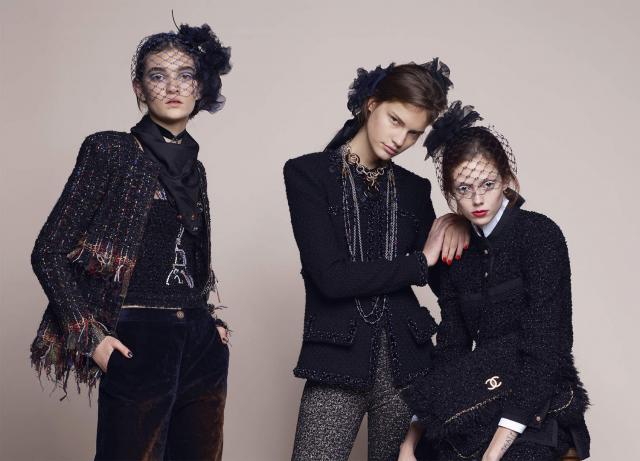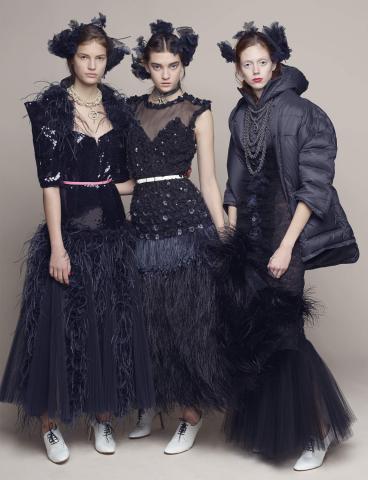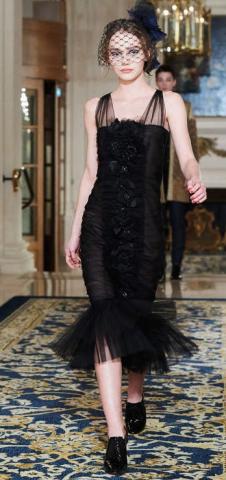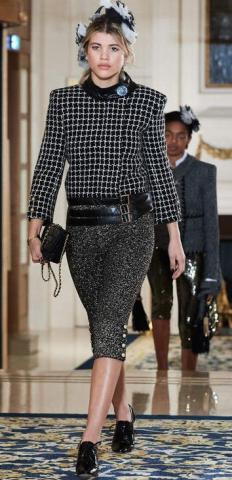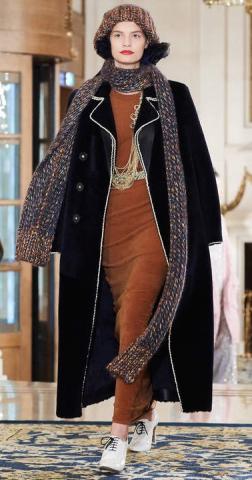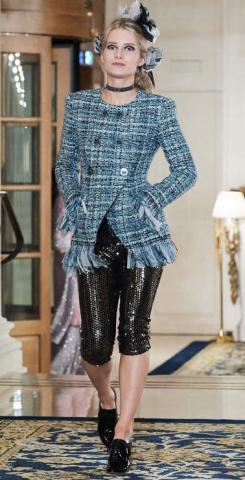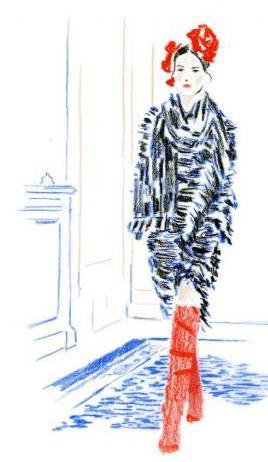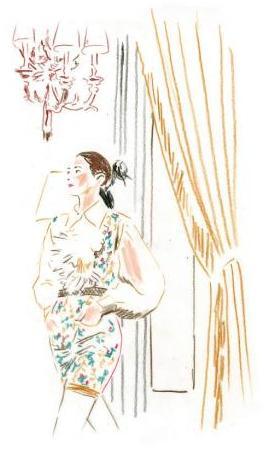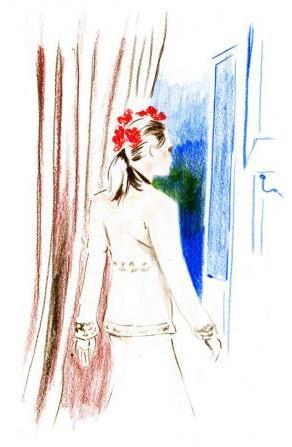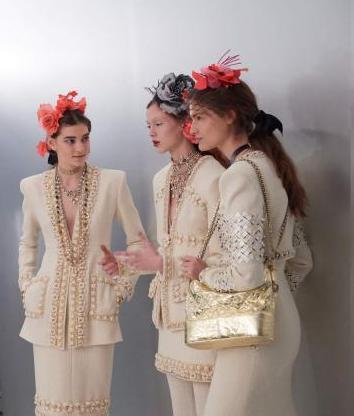 Capturing beauty in quiet moments as well as in the full light light of the catwalks the 2016/17 Metiers d'Art collection was themed to celebrate the life and the style of the Parisienne Cosmotpolite, one of the numerous wealthy well traveled women who frequented the Paris Ritz and either lived in Paris or came here to view and order their clothes from overseas. As Karl has said himself, these women where also considered Parisienne's as much as any born Frenchwomen who moved in fashionable circles and by a happy coincidence these female characters also emulate the contemporary client base that Chanel has today.  
Every year in early December, happily around my birthday, Chanel unveils it's pre-fall collection in a unique presentation of Haute Couture employing the artisan skills of the Metiers d'Art Partners. The collective of master craft Houses of Paris is not only a crucial part of the design and production process of Chanel's collection, its also part of Chanel's great legacy to the presevation of the history of Haute Couture and French fashion. The most beautiful embroidery by Lesage, Desrues' beautiful feathers crafted into flowers and soft as a kiss, jewel-like technically advanced buttons by Lemarie and hats and shoes by Maison Michel and Massaro all blend together to create the modern living myth of Chanel.          
The Paris Ritz has another special meaning for Chanel in the 13th year of the Metiers d'Arts presentations. For over thirty years Gabrielle Chanel called the Paris Ritz home, living in her own white walled suite and suitably close to the world of Chanel that on the Rue Cambon that she had created. She was a business woman at heart as well as a designer and visionary pursuing the perfection that in her vision for the House of Chanel. This year the Hotel has re-opened after undergoing a landmark refurbishment ensuring it's place as a leading destination for those looking for the chicest place in Paris to stay in the 21st century. With this fashion homecoming it felt like an apt christening for a new era for this legendary Hotel.  
Cara Delevinge made a very welcome return to fashion show circuit walking in her first show for over a year. She opened in a cream coloured outfit that heralded the first series of looks that walked before the guests in the Hotels salons. It was a beautiful soft opening in light colours with the most beautiful embroidery accented with gold, pearls and semi precious stones. With nods to the 1920's, 30's and 40's in the long lines and fitted almost bolero length jackets this was a collection of high luxury that once again hit the right notes for both clients, the fashion press and the fashion watching public who love and appreciate the collections that come out each season. Style is eternal as Gabrielle 'Coco' Chanel herself said and the Chanel code remains intact redefined each season.      
The girls walked through a series of salons at the Ritz with the casual playful air of carefree guests who where coming to meet friends for lunch or afternoon tea. Perhaps guests they had invited to the Hotel while staying there. They skipped and wove their way around the chairs in three shows across the afternoon from lunch until dinner time. First private clients of the Chanel and then press and fashion journalists, whom for many this is one of the high points of the year. Amongst them Anna Wintour sat with Franka Sozzani, the two long time friends who's children are now engaged I hear. Karl himself took a seat at a table with them and Princess Caroline of Monaco and Hanover, a first for one of his shows, but this is 'where fashion sits' ;-).     
Flowers are a key theme in black, white, Magenta with scarlet. Delicately crafted by Desrous, they crown the head of the models perfectly bringing a flurry of feminine beauty to the outfits softening any faint possibility of them seeming austere or forbidding. Chanel is a house that dresses women aged from 18 to 90 and I'm sure beyond and these looks have carefully crafted appeal across the generations. Backstage images show the careful preparation that takes place before the show and perhaps a little more that in the past, there is a real desire amongst clients and fashion watchers and journalists to see more of the process. 
This season saw the boucle tweed weave crafted into new tasseled and woven style in the scarlet suit-dress above to the left. There's a wonderful 'ribbon' effect that runs through the garment and catches the eye and capable of drawing the right amount of admiring attention without ever being too garish for the language of Chanel. Note the ribbon detail also appearing in the boots forming a 3D effect across the surface of the fabric and appearing to move with the wearer. Pharrel a friend of the House was one of the male models walking and was well received by the other friends of the House there as guests. Chanel have shown men walking in women's collections for a while, in fact before Burberry I think, but it may not be something that would stretch to a balanced 50:50 representation.         
The jewels and accessories created to accompany the garments of the collection signal key themes such as crossed keys and the Byzantine jeweled cross set with pearls and the December birth stone, the amethyst. All our close to the themes and origins of the genesis of the House of Chanel in the convent of Aubezine during Gabrielle Chanel's humble teenage years of schooling in the closed order of Nuns. Sewing was one of the skills that she was taught at the convent and looking at the beautiful water colours above that show mood and theme ideas for the collection I also wonder if she developed a talent for drawing her later designs.  
The collection moves through colour with cream giving way to black and white in Chanel-faithful dog tooth style prints evoking the English Country gentlewoman style that Chanel espoused through much her life and in the tweed day wear for women. In the modern age Chanel's tweed can also be worn happily in the evening if you should wish, but here appears in the earlier part of the collection hinting at the placement within the collection referencing the past. Tartan weave and houdstooth shine with the complimentary contrast of sequins in the below knee trousers. Long lines scarves, one of my personal favourite wardrobe items, add a warming seasonal addition to the looks. There's much to love in this collection and above the blue tasseled weave jacket and the black and white check are cute. 
Regular readers will know that midnight blue is one of my favourite colours and this collection features a rhapsody on this shade in many places. I love seeing sketches and Gouaches as they give such a simple but beautifully perfect representation of the vision of the hands that are shaping a collection. These are simply gorgeous and would make a wonderful addition to any home living space. 
Although being invited to lunch, Tea or Dinner by Chanel at the Paris Ritz should be the most formal of occasions, this presentation of the collection didn't feel too frighteningly formal. The atmosphere was relaxed, convivial and friendly. The gathering felt like a group of friends, just as it should be an also felt like a return to the 'salon' form of showing collections in a beautiful, if not palatial, environment that simultaneously captured the intimacy of feel that clients where used to having in past when they could see clothes walk before them at close quarters. It also slightly echos Burberry's circular show layout of February 2016 with models weaving between small clusters of guests allowing them to see the styles close up.   
Black will always be key to any Chanel collection, as Gabrielle herself said, "I imposed black". Within the humble palette of this one shade there is a world of play and creative fantasy that Karl explores. Centre above you can see some serious looking young ladies in the look book shots for the collection. The black jackets show the playful reinvention of the Chanel house classic garment, here in three very different styles. To the left you can see a long coat with almost pom pom like tassels giving a textured variation on the jacquard diamond shapes that appear in so many of the classic tweed suits. To the right feathers tulle and sequins wrap together to form a midnight blue masterpiece that would swirl around any ball room in pubic or private.    
Baby blush pink, one of my theme colours, appears with wispy grey and with hints of chocolate and gold the series of looks above also carry a couple of my favourite styles I would certainly order. The gold sequinned party dress with rose pink flowers and feathers lightly moving as the wearer walks is completed with must-have light lose-knit scarf carrying a gentle shimmer of it's own. Next two white-gold dresses floor length and above the knee play with faint echos of chain mail in the collar and gauntlet like sleeve detail of the centre piece. A trailing baby pink or silver scarf adds a chic proof against the elements.They may not be battling at in medieval wars but a Chanel girl must always be prepared and taken care of. Several years ago when the Metiers d'Art showed in Edinburgh my favourite piece from the collection was a long cricket styled cardigan with pink college colours. Here to the right above the pink cardigan and silver onesie and scarf combination stole my heart during the show and went to the top of my wish list. Pocketed for maximum practicality this is warm, chic and just a little twinkling.  
Above to the left Lily Rose Depp awaits back stage before her turn in front of the audience and centre above Sam McKnight one of the most famous and celebrated hairdressers in fashion adds finishing touches to a models look. Above to the right the staggering detail of the applique and craftsmanship of the garments is brought into focus. Be it on woven fabric or the lightest imaginable sheer silk the quality is breathtaking to behold.   
As the collection moves into evening wear the colour palette darkens in effect slightly with black tempering gold and the shades of blue. Applique of flowers and stars adorn the bodice of upper garments accentuating femininity, beauty and poise with every step that the wearer takes. Black in the lengths of the dress and open bomber jackets lend both a strength and young dash of spirit. The dress second from the right is another personal pick of mine and will be loved by women of all ages buying from this collection. You could wear it to any formal or semi-formal event. The beautiful shimmer and faintest russell of golden feathers in the gold dress above to the right complete with chic velvet wrap is another piece that could easily live on into the Winter 17-18 Party season and be treasured in a collection. Smokey blues hint at cool blue skys.     
More lovely sketches above show very clearly the confident light walk that the models had in the show, adding a perfect slightly casual feel to the mood rather than the typical headlong catwalk striding march. Models always need to show the clothes as though it's what they are actually wearing as their own clothing for the portrayal to seem real and in this case they carried it off to perfection. The soft lines echo the clear cut perfection of the Ritz' interiors in the most wonderful way. Above to the right you can see one of the tweed jackets in close-up while the decision of which bag to accessorise it with is made.      
Blues in a multitude of tweed incarnations adorned with feathers and ruffles create some wonderful party pieces and looks. These are outfits to look stylish around town in and beautiful dresses to dance in that look cute but also will look 'grown up' enough for the to be taken seriously by those who see it. Above to the left a diamond emblem in the weave carries the top notes of technical excellence while the dropped waist hints at the 1920's era of style liberation that Gabrielle Chanel helped to usher in with her new code of dress. The lattice work in two contrasting styles under a soft delicate tweed jacket with black feather fringing and a ribbon like slip of a scarf adding an extra touch of style. Back is almost always the strongest colour card that Chanel plays and the following four looks above explore new and familiar themes with a curious yet controlled hand. 
The black suit centre above accessorised with black 'ribbon' boots draws emphasis to subtle style notes by it's single colour. Flounces of ruffles appear in a gypsy inspired skirt contrasting with the guarded restraint of the close fitting belted sweater. Again this look reaches back to the influences of the early 20th century with a 1930's feel to the silhouette. The fairytale feel of layers of tulle wafting around the figure as the model walks is given in the next two pieces with a silk bomber jacket sitting over a light golden blouse. Sheer lace in the skirt and sleeves of the look tot he right as well as the veil still resist an air of solemnity that this outfit could potentially carry and the look is beautiful yet striking.      
Zara and Hugo Boss launch new scents.
Vania Leles of Bond Street a luxury Jeweler sourcing only ethical diamonds.
More backstage moments with final adjustments and also a chance to get a look at the beauty themes for this season in closer detail.   
Gorgeous party dresses, there's nothing like it for raising a smile in the heart. Sparkling in midnight blue the sequins and feathers floating past the audience swaying lightly as the models walked. The look above to the left and centre placed emphasis on the 1930's style square shouldered silhouette that Gabrielle Chanel used in structuring many of her garments across several decades and although there are clear vintage tones to these looks, it didn't feel too 'retro' to look perfectly placed in a new collection. Midnight blue is a favourite of many women and it also felt like a very natural fit in the Paris Ritz chiming with the colour schemes and sitting neatly with the gold. The waist is emphasised in each of the looks above except that wen by Lily-Rose with a thin waist band to give a contemporary style twist and add a pop of colour in rose pink and white to the night sky. A smokey grey and white dress to the right delicately embroidered with flowers criss crossing the length of the garment offers a more pared down alternative. To the far right Lily-Rose wears one of the most well liked looks of the collection and another to go on my wish list. This is a simply beautiful piece that combines the most treasured elements of Chanel, black, camelia's and a delicate light satin silk fitted closely to the figure with flared tulle hem echoing a ballerina's skirt and delicate folded shoulder detail. Love.        
Some delicate black and white illustrations of the Hotel's interior that hosted the guests and the models also resonated the essential Chanel monotone colour theme of black and white. Salon's, corridors and passing places all part of the distinct live of the Hotel and it's welcoming of guests. Above three more looks from the finale of the collection showing looks of contrasts with a tulle dress and bomber jacket, a trouser suit and lastly Cara in the final piece of the collection a dress and jacket in black and gold with tiered flamenco style skirt and coin-like golden applique motifs. She's a lucky girl and with the easy happy way in which she walked in the show I would hope that she would consider making a return to fashion more often. She was very warmly welcomed by the audience.        
This collection offered satisfaction to it's audience, groundbreaking and challenging are not words that you would associate with the House of Chanel in the modern era although they are at the cutting edge of fashion technology and know-how and use this to expert degrees when reinterpreting the legend of Chanel each season for their audience. With a long line of faithful clients returning and new friends of the House being made each season it doesn't need to be challenging though.  Like the Ritz, Paris will always be home to Chanel and it's clients, the Parisienne diaspora arriving from all across the world see the Chanel star shining as brightly as ever. I hope next early autumn there are ladies wearing Karls' latest offering taking tea at the Ritz and bringing a touch a Paris across the globe.       
The Paris Cosmopolite collection does see a galaxy of stars in the Chanel constellation set against at beautiful deep blue sky. Some guests at the show where lucky enough to see inside Gabrielle Chanel's apartment at the Ritz complete with life sized half mannequin in the bath reclining in a deep bath of pearls. Ostentatious to the extreme but making a point about the close relationship the Chanel and the Ritz will continue to have going forward into the future I feel.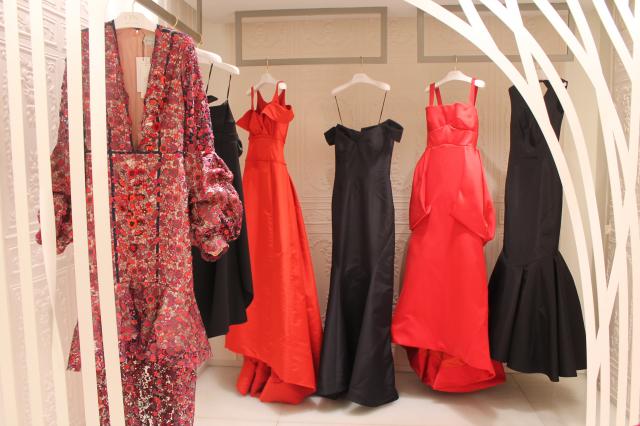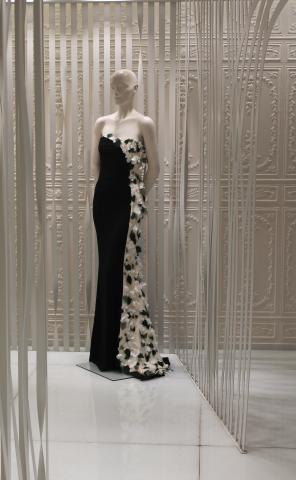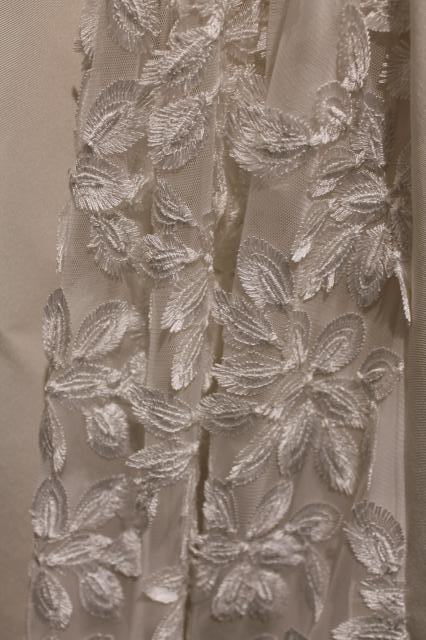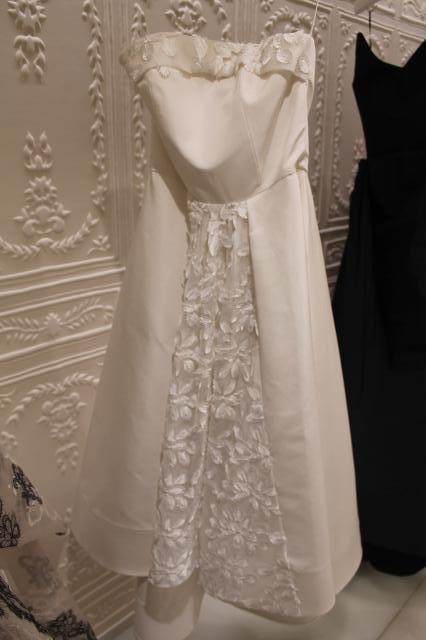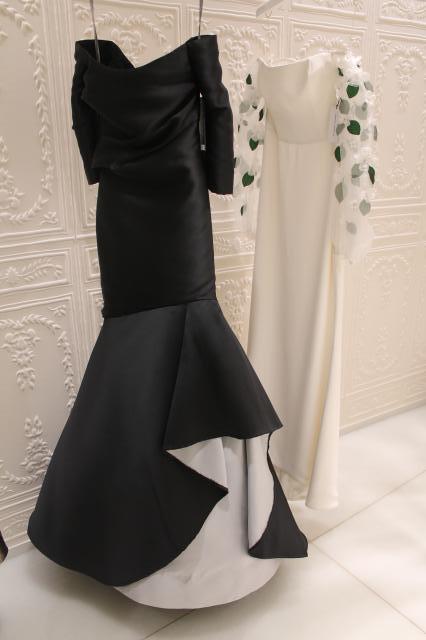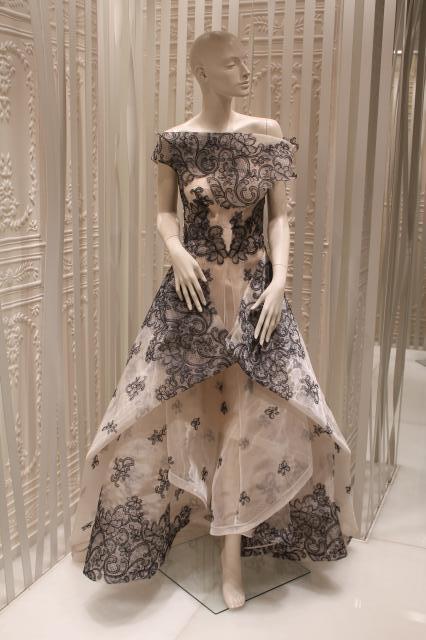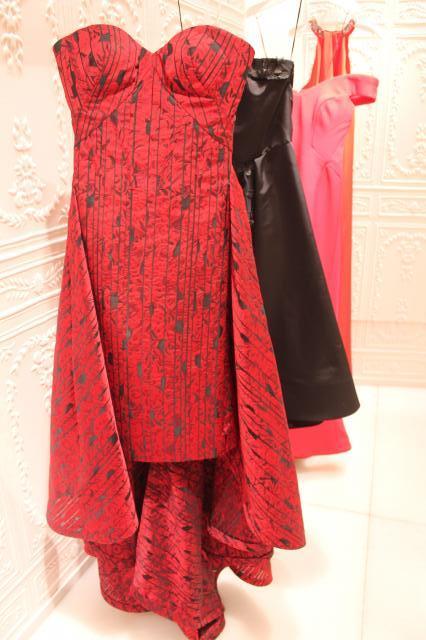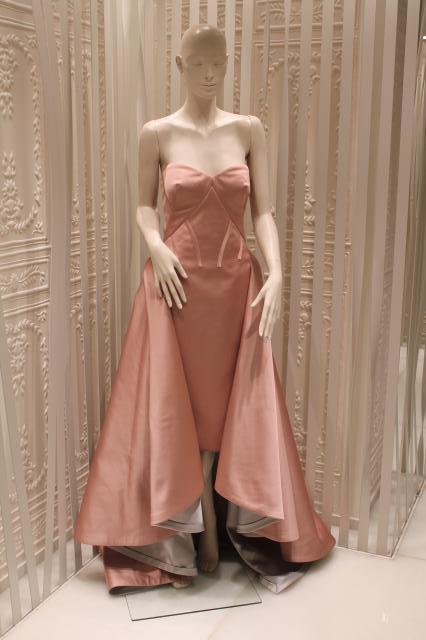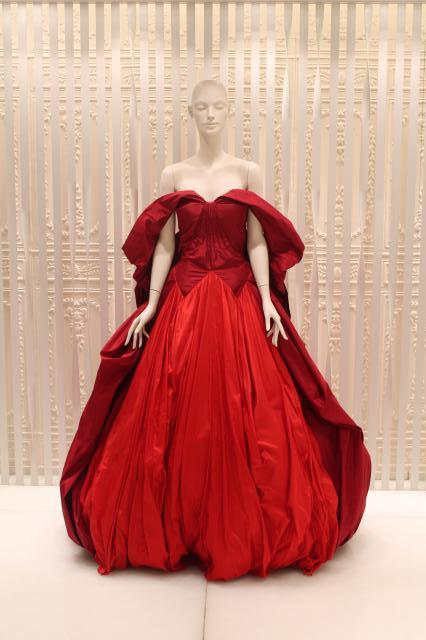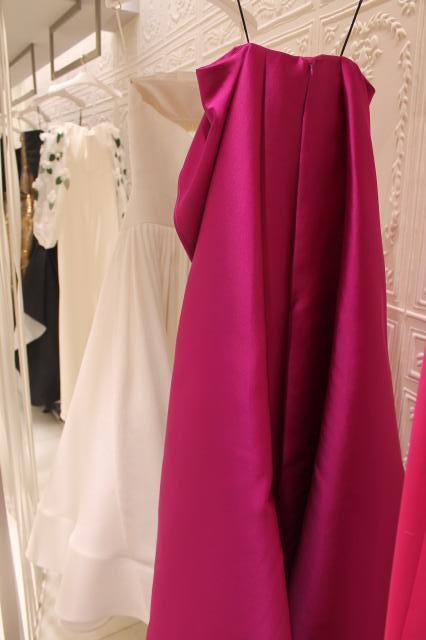 If you're heading out to a ball over the Christmas period this dress above to the left wouldn't be a bad place to start. This full length high glamour masterpiece by Zac Posen with it's manifold layers and in-built half cape, if I can describe it that way, make it a piece that will proof you against hints of the winter cold as you arrive at an event or head home. It's a dress to whirl around room in and wow on the Red Carpet if you are in front of the camera. Centre above another look in white by Zac Posen with it's feature hem and frill seemed pockets shows beautiful detail that amplifies the feeling of feminine beauty. Another great piece to dance in and accessorise with some delightful shoes, scarves and bags. Above to the right a beautiful black dress with contrasting pink and white floral fabric by New York based designer C Sirano that creates a gentle train behind it. It's a contrasting colour duo that adapts well to most complexions and I think universally flattering.   
Scarlet is a colour that many of us associate with the party season and I also think it is genuinely flattering on most women too, although it's strength can make some women shy away from it. I say don't shy away, be bold! This beautiful dress to the left above blends sheer cut-away detail looking like black from a distance across the surface of the garment and the dipped hem adds an extra touch of finesse and added glamour. Zac Posen loves to create fishtail dresses that appear deceptively simple while concealing a great degree of attention and care to the female figure. The heart shaped bodice and fitted part of the dress sit lightly on the figure and this should be a look that is easy to sit down in at a dinner also. To the left above another gown by Elizabeth Kennedy from her Autumn-Winter 2016 collection again blends the confident colour statement of black with beautiful florals that catch the eye and the heart. It's a lovely piece to treasure in your collection and enjoy in and perhaps beyond the holiday season. 
The light delicate frame of the Zac Posen dress above with it's wisps of delicate embroidered detail bordering the surface of the garment feels like a new direction for Zac with the scrolling surface detail giving a vintage twist and feel to the look while still seeming completely modern and contemporary. It's a gown with a natural movement about it and a delicate light piece to wear in front of the camera for press presentations should you wish. Working symmetry in a more defined way next to the right the piece in blush pink also by Zac with it's light grey reverse channels colour themes close to my heart as well as placing an overt emphasis one the structure and line of the corseted bodice of the dress. To looks above to the right in black with white put subtle spins on broadly familiar shapes. A black dress with elbow length sleeves utilises slight ruching of the fabric with a white lining of the skirt visible in folded and swirled bays. Behind it a white dress with sheer sleeves is accented with delicate green leaves to give a hint of fresh shoots of spring to follow  
The delights of choosing a Christmas party dress are truly something to savour and the best thing to do is chose something that you will enjoy to wear again and again. You may have a group of favourite designers that you believe in or simply a time to chose colours and styles with flourishes that you enjoy. Above another gown by Elizabeth Kennedy in beautiful magenta gently folds fabric around the figure in a style and design that envelops the wearer in sensuousness and gives the effortless glow of confidence. To the right above beautiful floral applique detail decorates the front panel of the dress with white silk satin creating a gentle classic framed look.   
With frequently changing displays and new pieces from collections arriving ahead of each season it's worth keeping in touch to see what arrives in the boutique. There re a wide variety of styles and looks that are hosted so nothing feels samey, the only thing that they do have in common is that the pieces are of designers that you will have heard of or certainly should amongst the host of names that are on offer. These are dresses that you can live your dreams in or also carry out duties in front of the camera in also, should be in the position to require this type of wardrobe. For anyone with a serious taste for luxury and also interested in style and design. Also the decor is beautifully inspiring.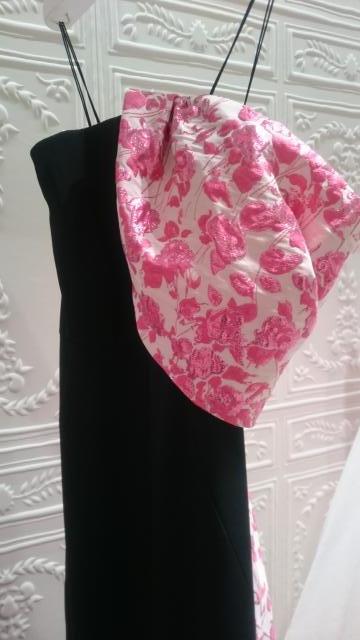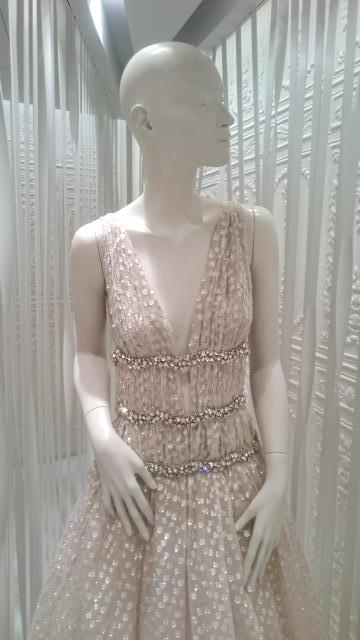 A wider look at the show space in the tower.  
Beautiful feathers make a colourful mask of delight. Mixing feminine beauty and tropical colour in a pretty pretty display.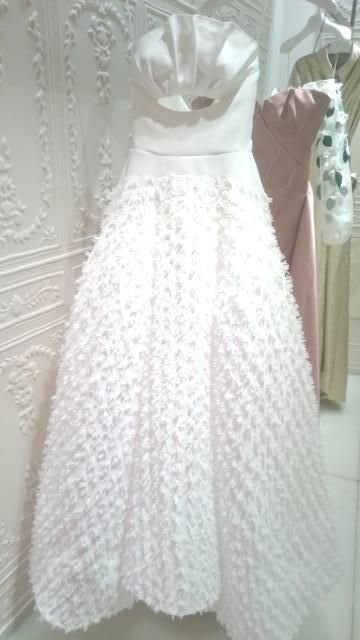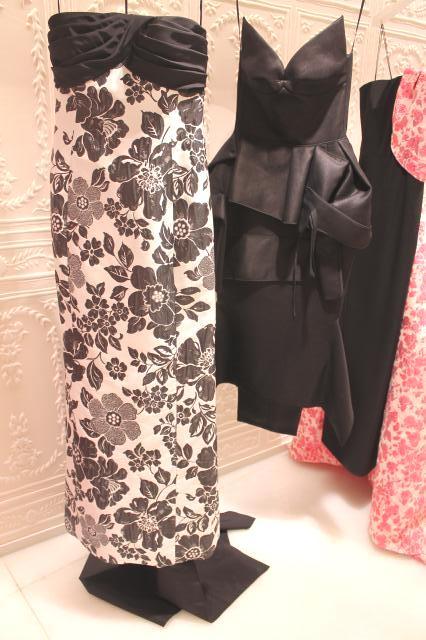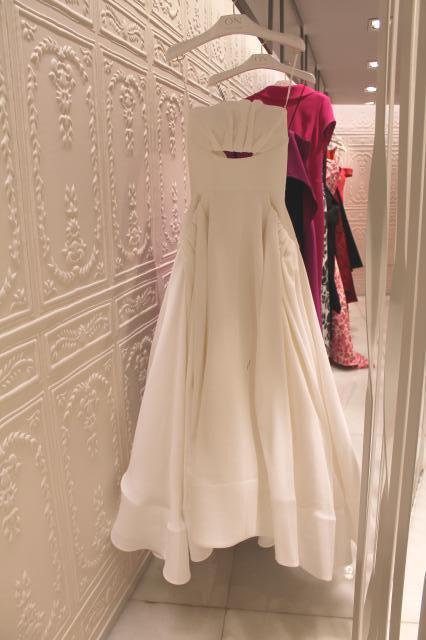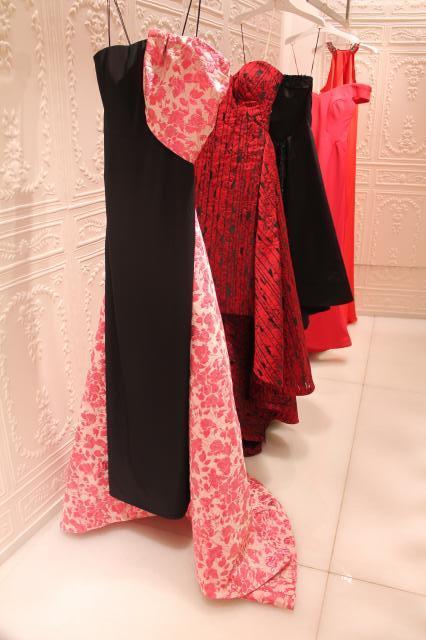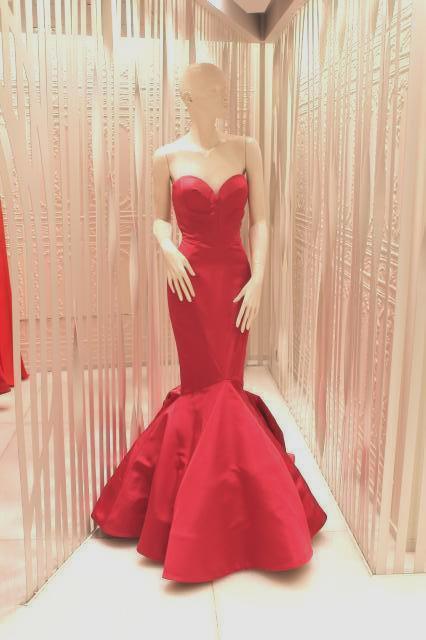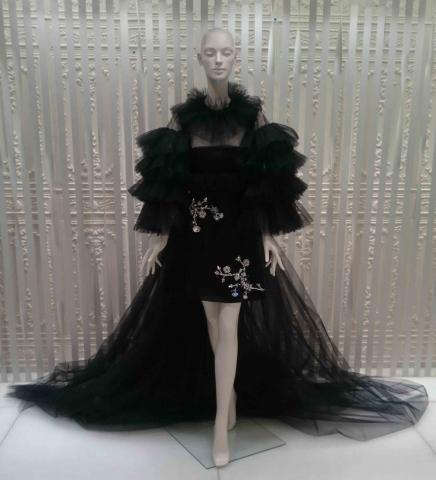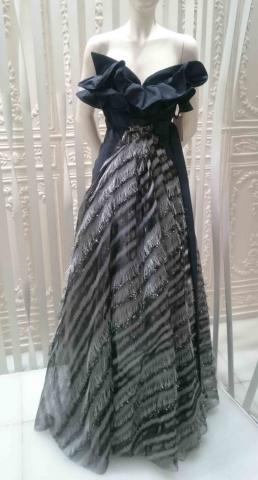 Pre-season Resort collections offer such a wonderful window into spring and a great way to start exploring more colour options as we head into the New Year. Light floral looks delicately announcing the new season like the subtle charm of the snow drop draw the eye and stimulate the senses to think of new outfits that can be worn to private or public occasions. Below a beautiful blush satin gown embellished with sequins and crystals by Christian Siriano is a perfect party of evening piece. If you happen to be cruising in cruise season then it's perfect for the balmy Carribean air but can also sneak into a range of spring choices to be worn internationally. To the right below another beautiful pure white dress also by Siriano has an Angelic charm completed with beautiful light feathery detail across the skirt of the dress. A scalloped shell-like curved bodice pleated to accents the natural beauty of a women.  
The beauty of the way that gowns are displayed at OnMotcomb never fails to attract me and the thought and presentation of the setting are perfect. Below to the left a truly memorable gown by Giambattista Vialli Paris stands elegantly before the viewer in the boutique posing perfectly as you would expect ahead of meeting clients as they walk in. If you need a very special piece for private or work commitments this is surely something that will turn heads. The applique embroidery with crystal is beautiful and the ruffles add an extra layer of femininity. Centre below a look at the bodice of the Christian Siriano piece shown above in full length. Midnight blue is always a key note to begin exploring the most beautiful glamourous fashion ideas and the look above to the right with it's fringing bows and ruffles is another part of the multi-brand selection that will make your heart skip a beat when you walk in. 
OnMotcomb are one of the finest boutique's in the world
for supporting women's fashion needs and choices.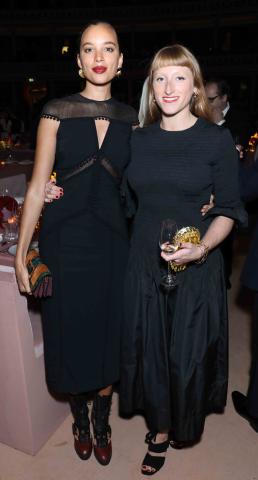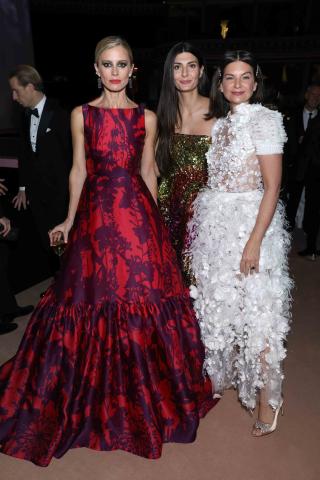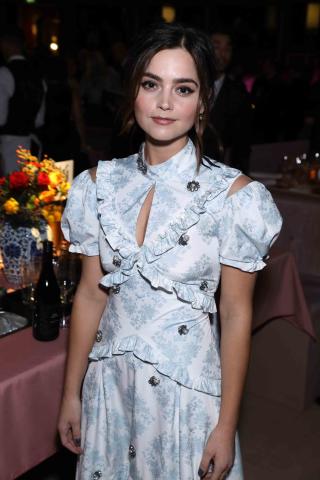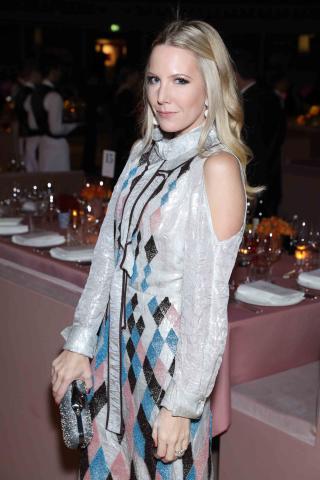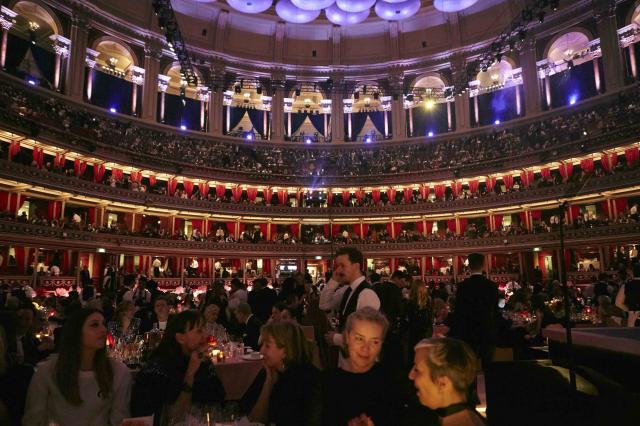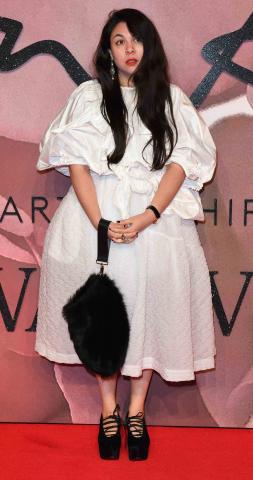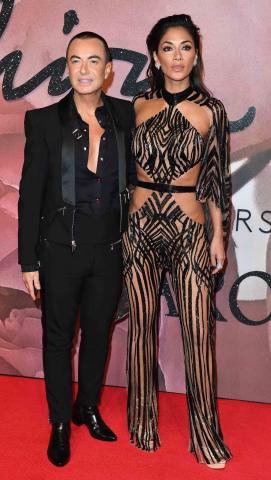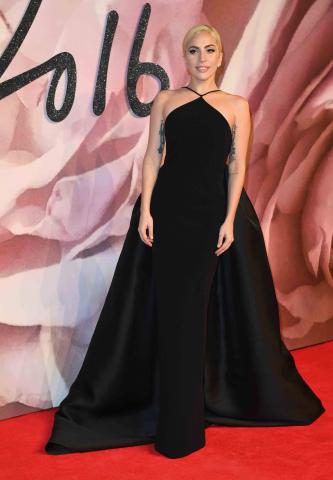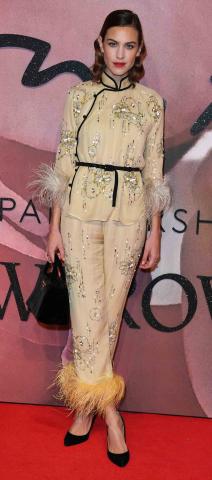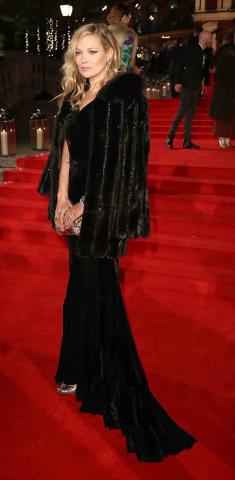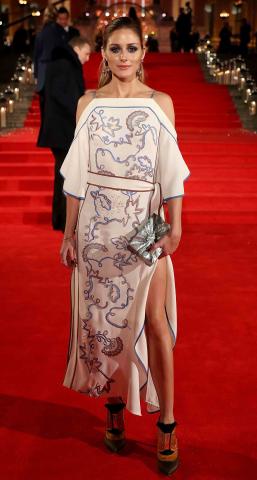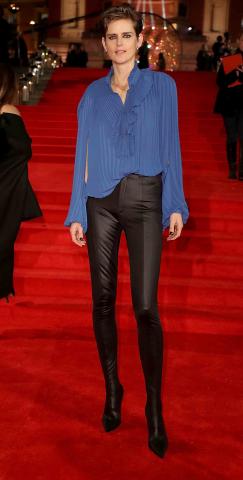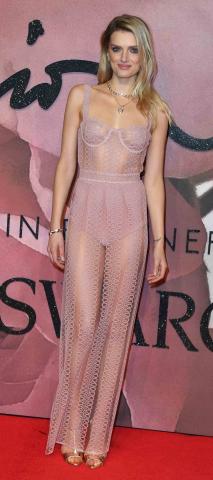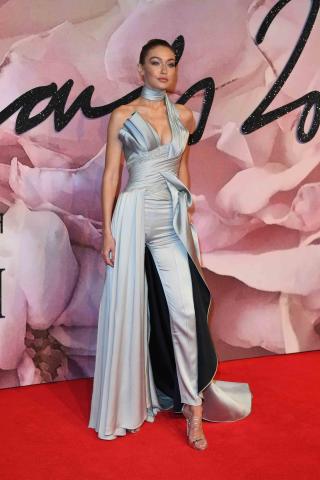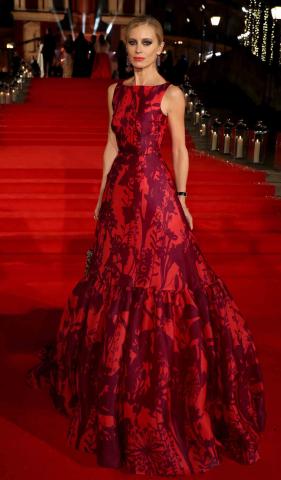 Laura Bailey looked beautiful in floor length red Giles Deacon Couture two different shades.
Olivia Palermo flew in to London to 
attend the Fashion Awards and wore Peter Pilotto.
Kate Moss, currently launching her own PR and representation business looked elegant in floor length black.
Stella Tennant introduced the Award for International Ready to Wear and wore black legging boots by Balanciaga.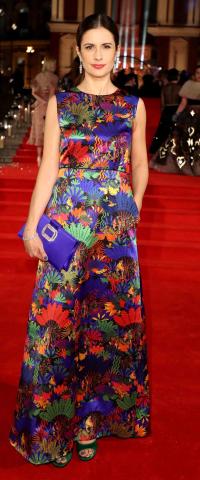 Livia Firth looked beautiful in a floral dress bringing colour to the evening.
Any fashion gathering this year wouldn't be complete without a mention of the 100th anniversary of Vogue Magazine and Alexandra Shulman was on hand to accept the Award for Special Recognition from Mario Testino on behalf of all the Vogue team who worked so hard on putting this together not in the least Robin Muir the archivist of Vogue who I was very lucky to meet and have a chat with in the Summer. I'm still hoping I can persuade him to let me in to see the archives one day or intern for him. He asked me to keep in touch so let's see! I describe the Fashion industry as having a dual core in this day and age with creativity equally balanced with commerce. Brands have to be able to survive commercially in the 'real world' or they will fold, no matter how may high profile celebrities support them. The Award for International Business Leader was given to Marco Bizzari of Gucci and International Luxury brand was won by Vetements who have leveraged the success of a different business model to grow quickly.
Anna Wintour was a guest and as the long standing British Editor of American Vogue she has a unique place in British Fashion as a long term leading figure of the international Fashion world. Naomi Campbell presented the Award for British Brand to Alexander McQueen in a poignant moment that allowed her to thank Sarah Burton and all the members of the McQueen team for their support over many years and once again celebrate the legacy of the Houses founder who was one of the greatest talents of the 20th and 21st Century in British fashion. Burton who worked along side him has carried the helm of continuing the name and the vision of the house admirably after his passing. 2016 has seen the full blooming shall we say of Alesandro Michele at Gucci and his close friend Jared Leto presented him the Award for International Accessories Designer to rapturous applause from the audience. 
Gigi Hadid, one of the most successful models at the moment swept the red carpet majestically in her Atelier Versace dress and received her award from Donatella for International Model of the Year. Seeing her walk around her table to chat to people between courses or to hug Bruce Weber and of course walk on stage it was easy to see that she had mastered the art of walking in a gown in the best way to present it. This is the true role of the model, it isn't vapid there is acting and presentation involved in showing the outfits to the best of the designers vision for the benefit of clients.
Walking out into the glacial cold of the night on Kensington Road with Prince Albert disappearing into a mist and hoping to locate my driver at the top of Queen's Gate I had the distinct impression that this year's Awards had taken a new direction. I feel it's important that we should always celebrate what is British and promote our voice in the world amongst our peers. There are so many ways in which we are special and Britain is such a nurturing cradle for talent. I believe that fashion can be a tremedous force for good in the world as well as attracting people of commerce and the genuine creative nature must always be kept alive like a flame of hope.    
Julien Macdonald with Nicole Scherzinger wearing custom Julien Macdonald with Swarovski crystals.
Jenna Coleman wearing Erdem.
Alice Naylor-Layland wearing Peter Pilotto. 
Simone Rocha in her own label. 
Lady Gaga wearing Brandon Maxwell. 
Lily Donaldson wore Burberry. 
Laura Bailey, Natalie Massenet wearing Ralph & Russo 
With a new International focus for the Awards the British has slipped from the title although many award catagories focus on the emergence of British talent with Molly Goddard winning British emerging talent, Craig Green winning British Menswear Designer for his namesake label and Simone Rocha likewise winning British Womenswear Designer also just as she is expanding and opening her new store in New York. There is certainly plenty going on and it's very great to see designers that I saw just starting out becoming winners in main catagories and taking a step forward as their businesses grow.  
Giovana Battaglia and Designers Mollie Goddard.   
Naomi Campbell wearing Alexander McQueen. 
Gigi Hadid in Atelier Versace.  
It was a very enjoyable evening to be at with many industry contacts also around and everyone was deeply grateful to the Swarovski Family for Swarovski's continued sponsorship of the Awards. Dame Natalie was the most kind and enthusiastic hostess with cheering everyone on to take part in a session of Mannequin Challenge to try and beat the world record. Many people in the hall stayed very still but some where carried away in the higher galleries and didn't quite manage it but well worth a try. Two of the most heartfelt awards of the evening went to ranks Sozzani of Italian Vogue for the Award for Positive change and the Isabella Blow Award for Fashion Creator presented to Bruce Webber by David Bailey after showing one of his landmark shoots in the American City of Detroit. Bailey was one of a series of A-list names including Lady Gaga, Donatella Versace and David Beckham who presented to the winners.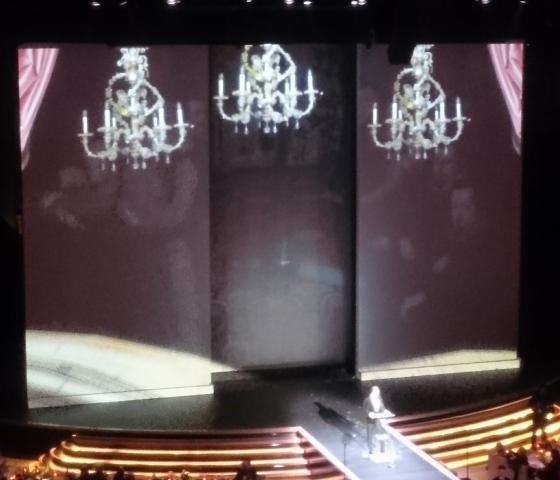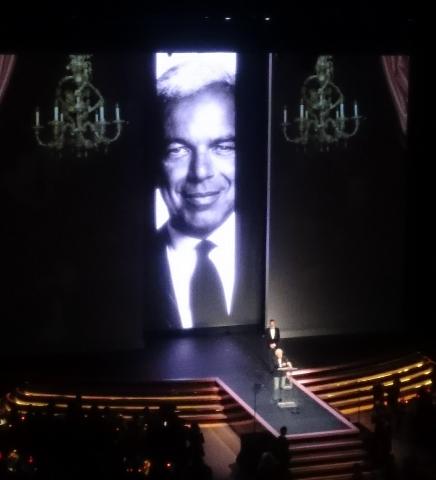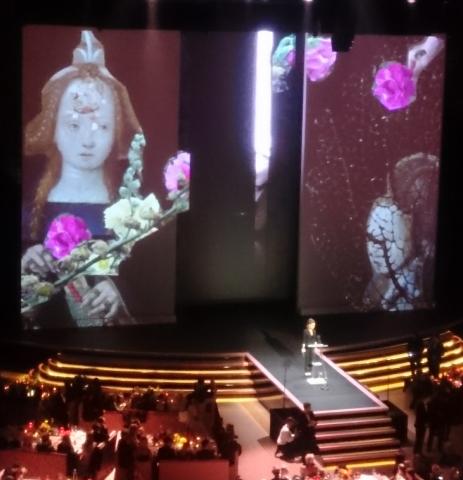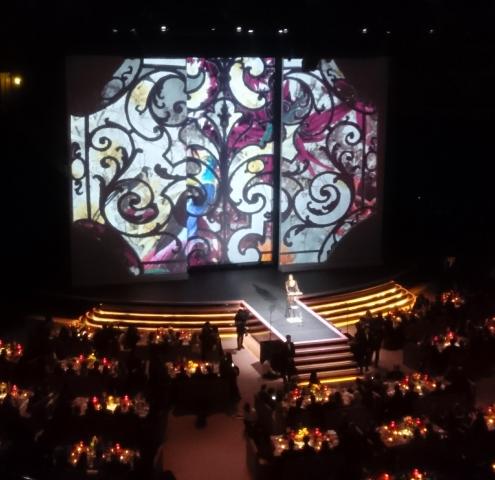 As a little extra addition to this piece I included some shots that I took from the balcony above the stage on the night of the awards. The carefully thought out graphics that accompanied the Awards where very beautiful and like last year really made a beautiful addition to the show telling the story of the awards as they unfolded. 
Above a scene form the introduction to the presentation of the Award to Alexandra Shulman for Special Recognition showing many of the Iconic Images from the Vogue 100 exhibition at the National Gallery earlier this year. To the centre above a beautiful mural-like view behind the presenter and to the right the back drop to the presentation of the Award to the chairman if Gucci referencing the banking history and culture of the renaissance and Rome.  
Many images where notable for their representation of women using graphics from the late medieval era. It's striking to see them in the context of celebrating the contemporary fashion industry but with the florals above to the left behind Kate Beckinsale introducing Simone Rocha for her Womenswear award they where created to be very apt in many cases. To the right a still from the collage accompanying the film ahead of Bruce Webber's Award.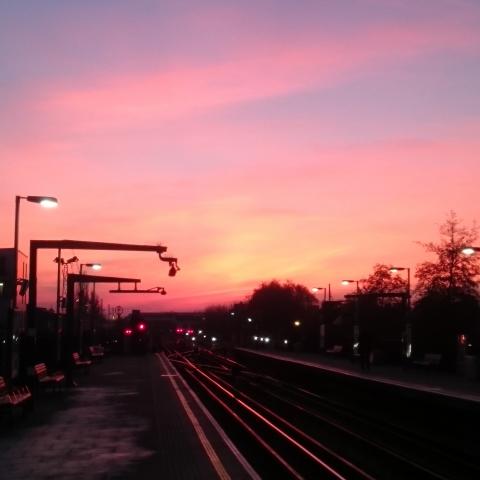 Depicting an Elizabethan gentleman with flower to take to his lady didn't look entirely out of place and somehow gently comical and fun. The images seemed to be playful reinterpretations of history that never looked silly. The tableau of European Queens was a simple poetic way to describe the enduring beauty of women's strength and how throughout history prominent women have been taste-makers and leaders of wider society. The tribute to Ralph Lauren and his family including wife Rikki was suitably opulent showing the modern American Business family living the world that they had created. To the right below you can just about glimpse some of the impressive seen transitions of the famous scenes from Elizabethan paintings fading in and out of the art work. To the left one of the most striking sunsets that I've seen in a long time over Parsons Green tube station earlier that evening and a perfect treat to start a wonderful night.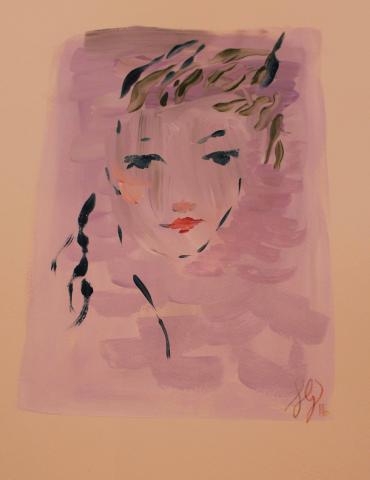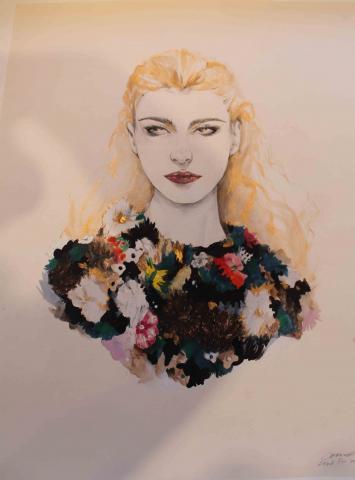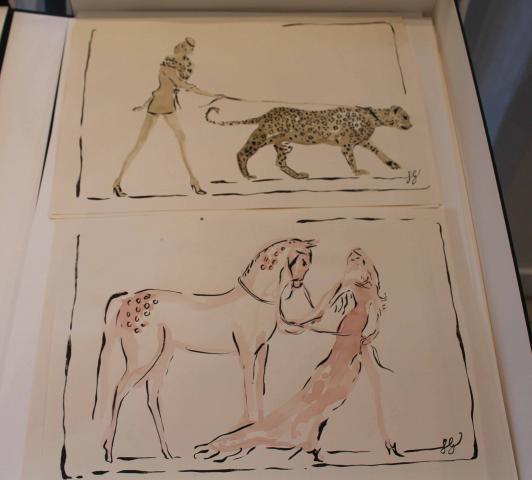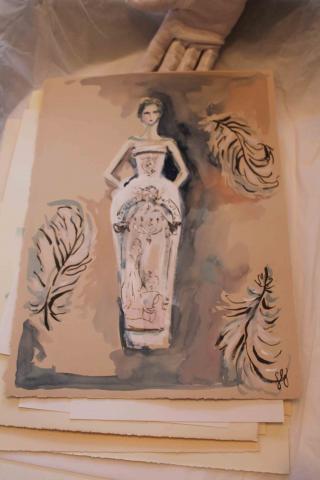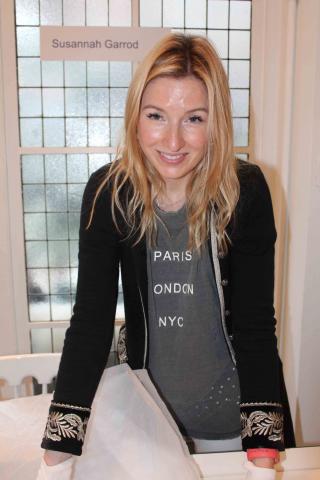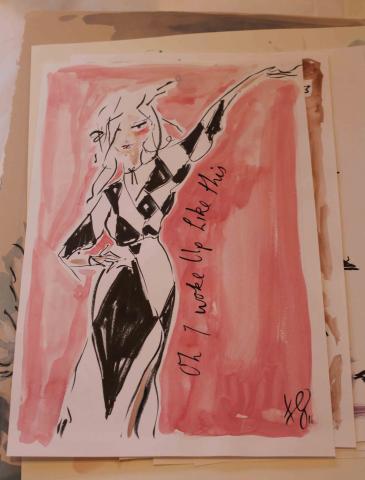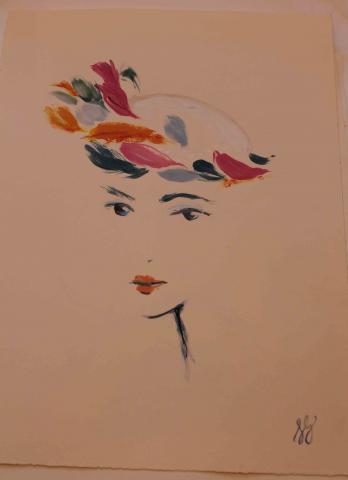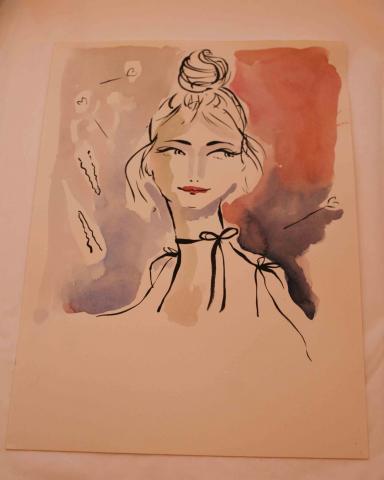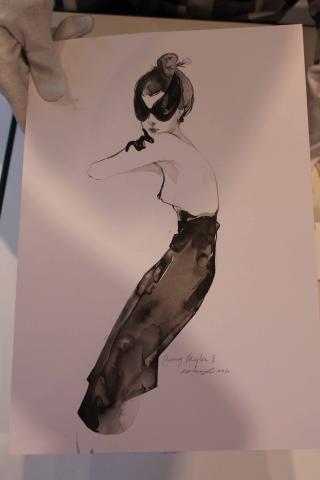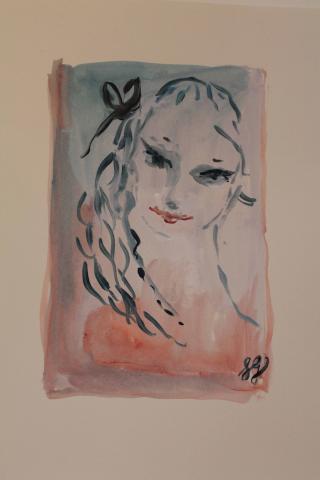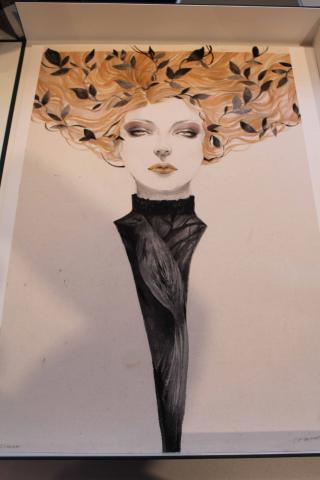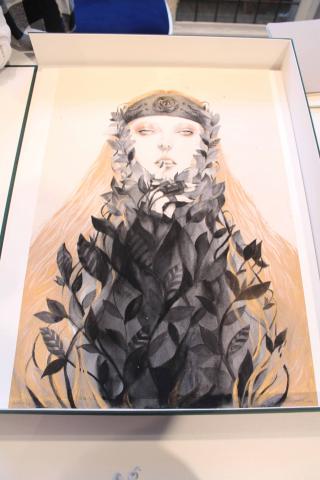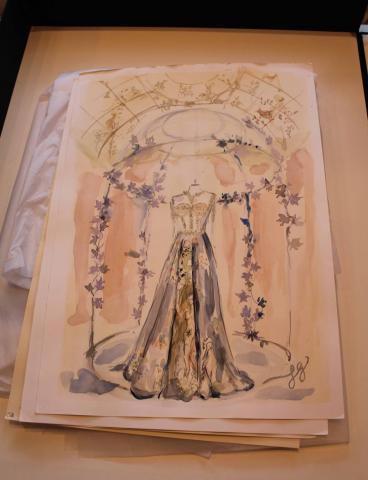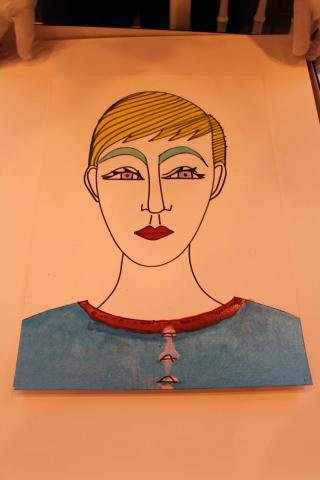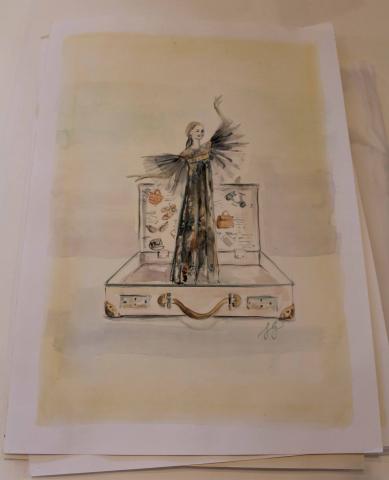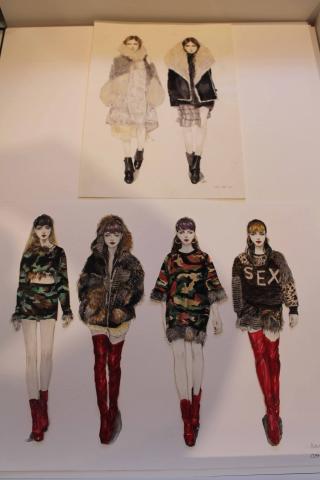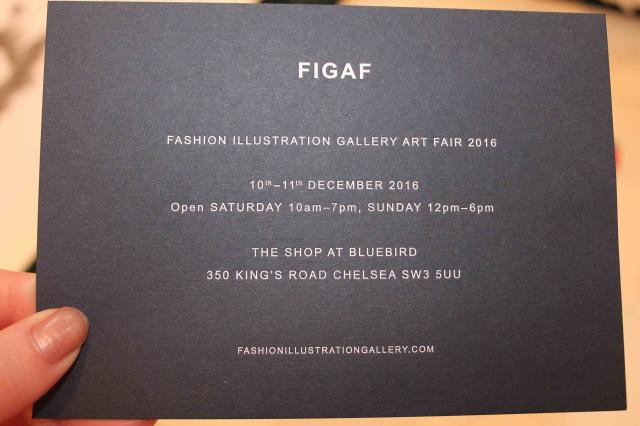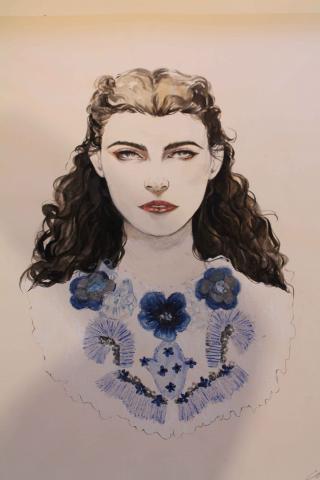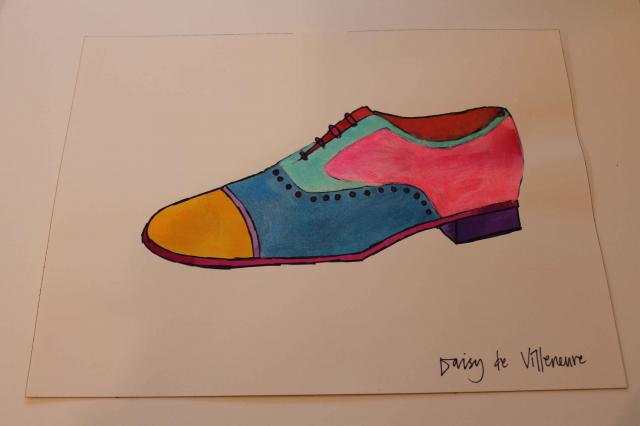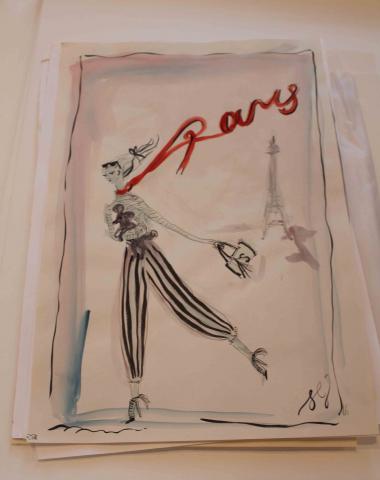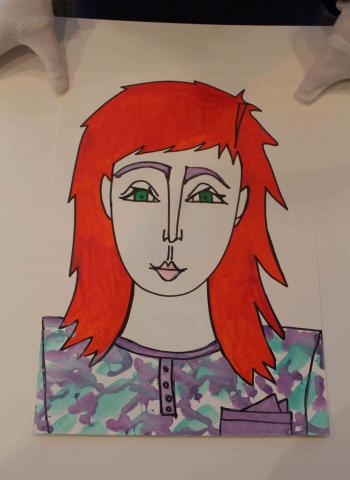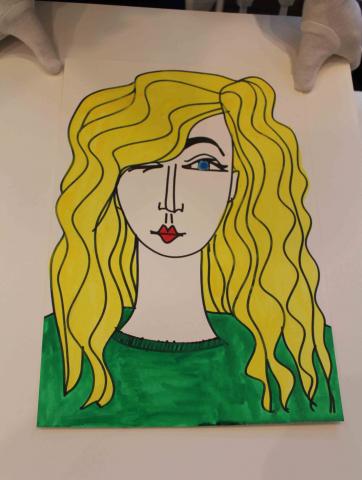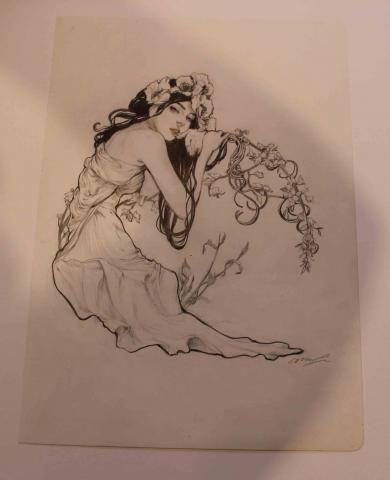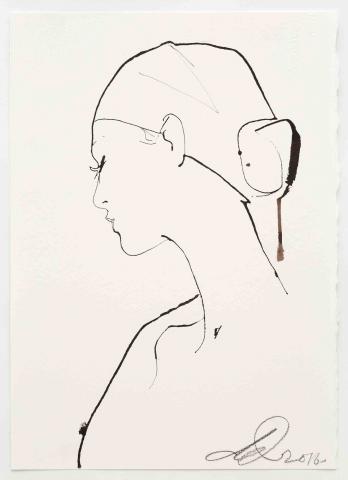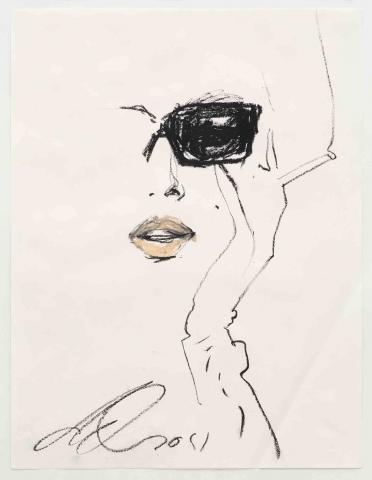 King's  Road as they stock a wide variety of designers but today was all about exploring and celebrating the varied world of illustration talent that we have on our doorstep in London. I went thanks to a tip-off from the lovely Daisy de Villeneuve that she would be showing more of her work and was delighted to pop along. Daisy is a writer and figurative designer, drawing in felt tip pen from her own imagination. Her client base is broad with The British Fashion Council and TFL commissioning an Oyster card holder and heathrow Airport and British retail chemist Boots being amongst her clients. She's loved int eh fashion world for her warm sweet nature and is amongst many a long time friend of Zac Posen from the start of his career. Nike, Moet & Chandon, Liberty, Globe Trotter and Kate Spade have also been delighted with her work. 
A series of books including the 2016 'Fashion Mash Up' published by Penguin Random House in partnership with the V&A is a pop-out and style tour through the historical dress collection of the V&A Museum and Daisy must have had the most amazing time doing through the collection. Her work sometimes contains elements of social commentary as well as observation and Daisy's eye for looking at the human character and observations, summed up in titles such as her book 'Things I should have said' reflect the nature of the human spirit in many ways. While hair colours and skin tones may be imagined there is a feel of a human personal truth in her work that people keep coming back to.  
Susannah Garrod is another lovely lady in the industry whom everyone adores and creates the dreamiest soft water colours for high profile commercial clients including The Maybourne Group of Hotels; The Berkeley, Claridges and The Connaught, British Vogue, Emilia Wickstead, Jimmy Choo, Zoe Jordan and Estee Lauder to name but a few. At The Berkeley Susannah is also the official illustrator for the Pretaportea a Masterclass in afternoon tea designed around the themes of fashion collections. Beyond this a large raft of people who have come across her work have bought her original pieces to treasure in their surroundings and at the Fair many of her pretty drawings where disappearing before our eyes.  Her water colours capture the classic beauty of the gouache, something that I've loved for many years. Above to the right a dress from Valentino Haute Couture and two the far right a beautiful expression of a stylish mum and young baby breezing around Paris. 
Susannah's series of women and animal illustrations is hugely popular and you can place these easily around your home living or working spaces. They are quite neutral and also make great gifts for grown-ups and younger art fans. Centre above the Trevi fountain as the setting for one-off Fendi Haute Couture show to celebrate 90 years of the House in Rome. It's frankly not easy trying to draw this beautiful landmark but Susannah captures the beauty and energy in a hint to her degree in art and architecture combined honours. To the right one of her favourites that she was sad to see go, but yes this too was snapped up. A beautiful crown of coloured feather plumes circling like a fascinator. The beauty of fashion illustration is it's way of making the simple few lines often on the page such a clear distillation of the image of the person. It's a craft I hope to master in the future myself and use on my humble design ideas that I've left gathering dust for much too long.  
She plays with themes around collections, style, moods and places, while painting a rhapsody on the female form. Susannah is a lady in demand for private commissions for a variety of occasions and wishes from personal work capturing special moments and ideas to helping you with your branding and stationery for your own designs. She brings a soft delicacy to her work in nuances and in colour that make the pieces easy to fall in love with. There is an easy sense of escapism in these images that make them a care free visual release or stimulation. Emotions and feelings are expressed through facial and arm guestures, the poses of a model and expression of dynamism of the spirit through limbs and movement. If you look carefully through the images what you will also notice is a sense of freedom in all of Susannah's women.  
David Downton is probably the most well known of all contemporary fashion illustrators and also the Artist in Residence at Claridges Hotel in London since September 2011. He's drawn an amazing group of personalities from Cate Blanchette to Zac Posen, Joan Collins to Diane von Furstenberg and Albert Elbaz. There's Daphne Guinness and Carolina Herrera, not to mention a host of super models including his friend and long time muse Erin O'Connor. His client list amongst the fashion industry itself is simple staggering and really is a Who's Who of the early 21st century fashion industry.The list goes on and his website featuring his work is an absolute joy to look through. David's illustrations has a rare part painting - part photography quality about them that makes his mark unique amongst artists. Beyond this David is also known for his work around the Haute Couture world using his unique approach to capture the intricacy and delicacy of these garments in the highest detail. As a leading figure in the industry it was wonderful to have David's support to launch the initiative. Here are some of his beautiful images on show but I encourage you strongly to look at more of his work. I have a couple of books illustrated by David and they are enjoyable and inspirational to have. If you love fashion and are interested in expression of colour and line it's hard not to be captivated by them.   
For me the most enjoyable part of the exhibition was seeing the numbers of illustrators there from Britain and also France who had such a diverse range of styles but heaps of obvious talent at their fingertips. Fashion Illustration is an art form and a discipline in it's own right and with this inaugural FIGAF gathering it felt like a very idea to draw attention to this skill, that is enjoyable but also a genuine part of the fashion industry in it's own right.  
These illustrations to the side and below are by Rosie McGuinness, one of the most talented artists exhibiting and one that I hope the future holds great things in store for. She draws in a high definition style that shows detail in higher relief and for her blending floral details of design with the images of women is important. 
There's something captivating about the nature element fusing with the depictions of the artists models here. While expressing beauty and collection look, her drawings based on fantasy elements are captivating and she can create unique portraits based on these themes. 
Another artist who is also making a name for herself is Chelsea Bonus, based in London she has a beautiful clear style that lends well to fashion and private commission art. It's safe to say that the current state of fashion illustration in the UK looks very healthy and I'm eager to see more events where this art form gets the spot light shone on it as it deserves.