A Blush of Rose
ablushofrose.com
 London Fashion Week Part 4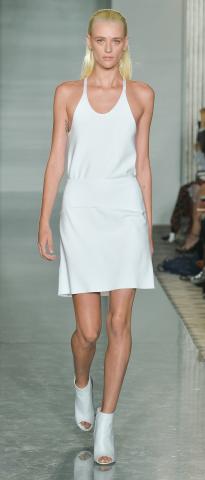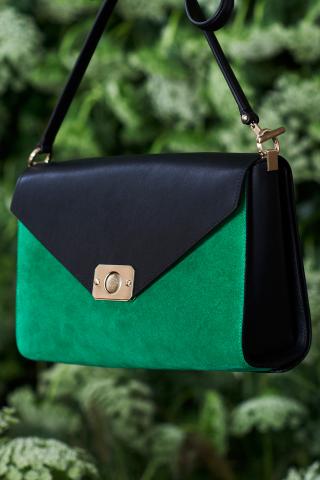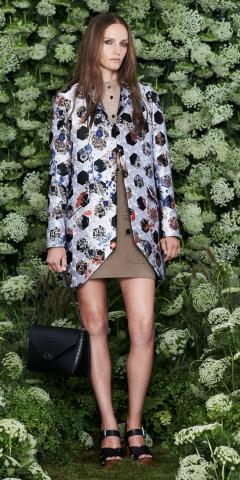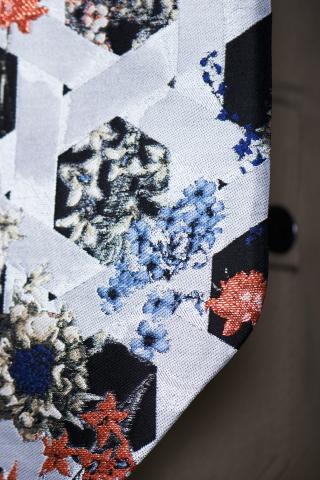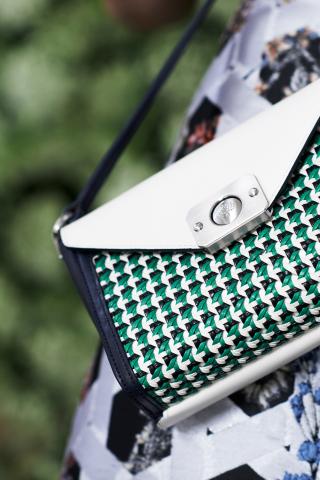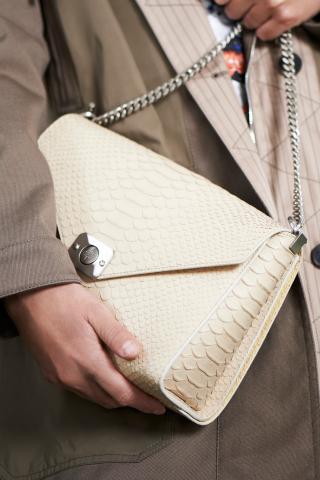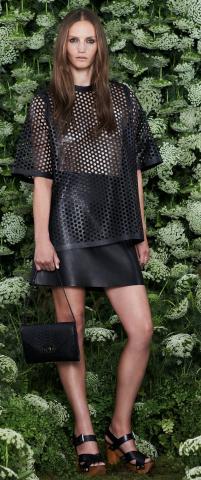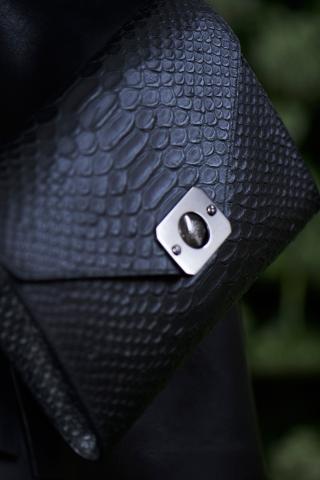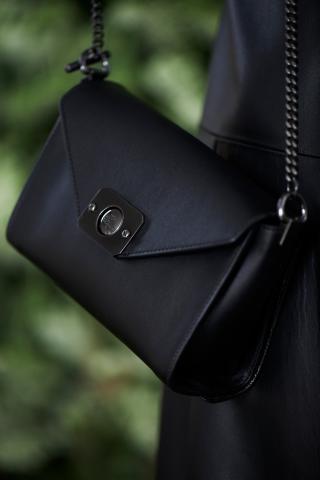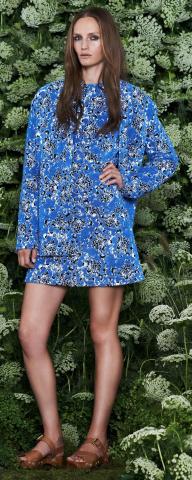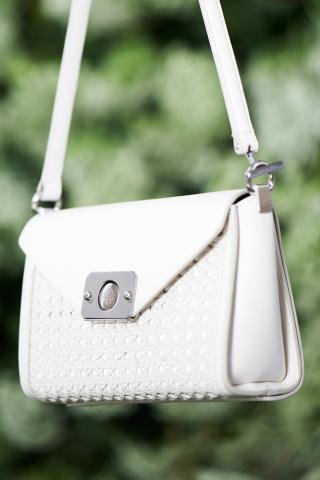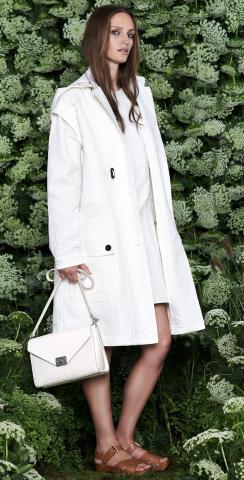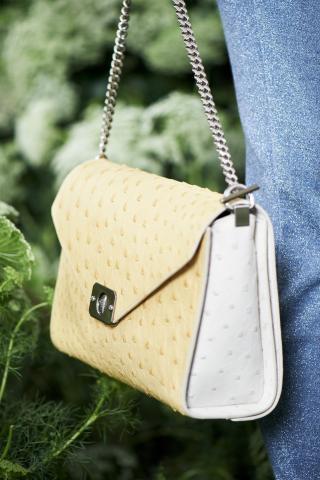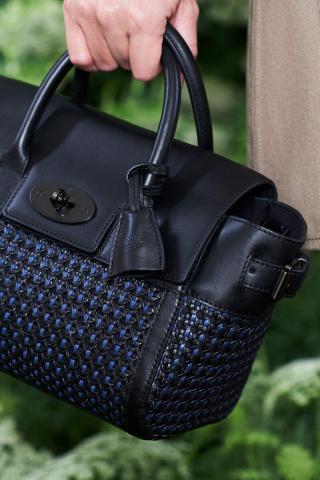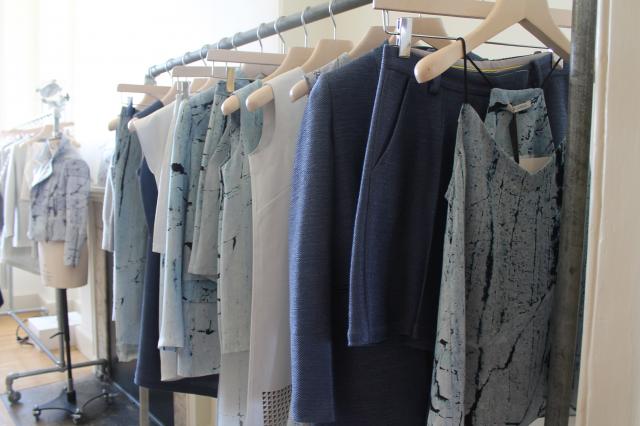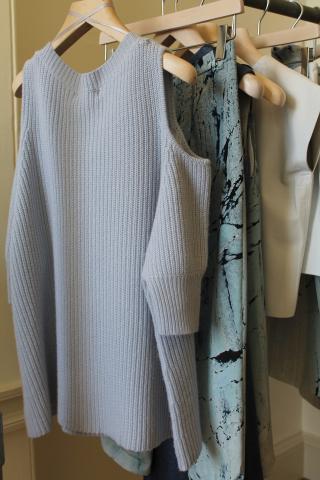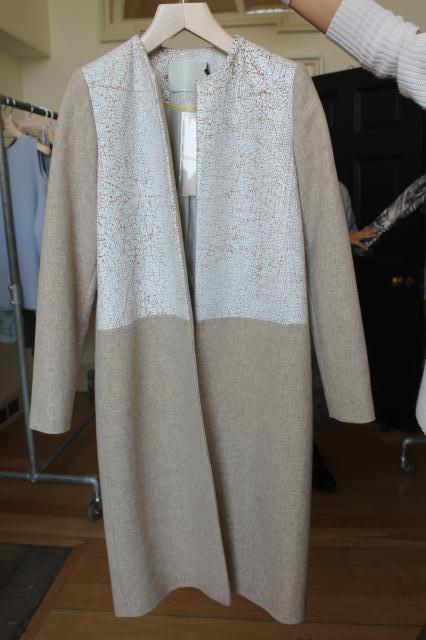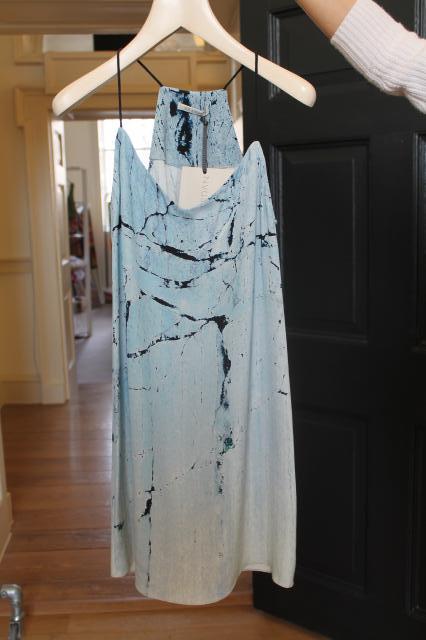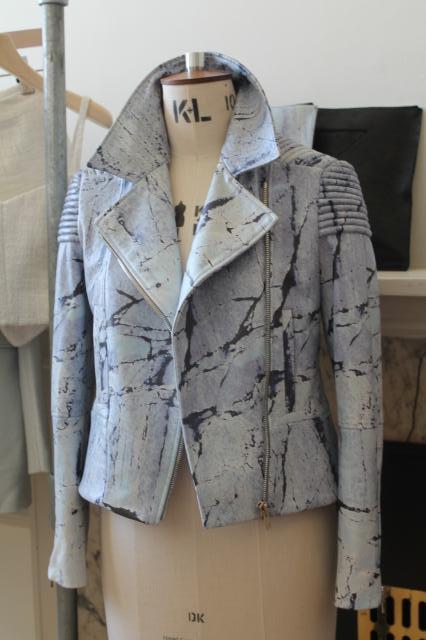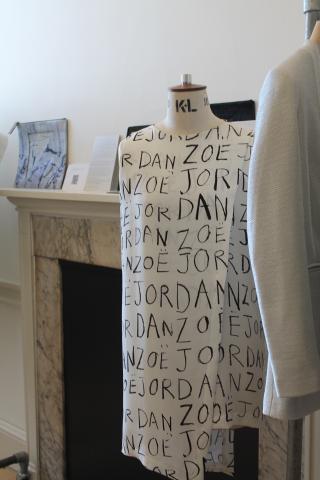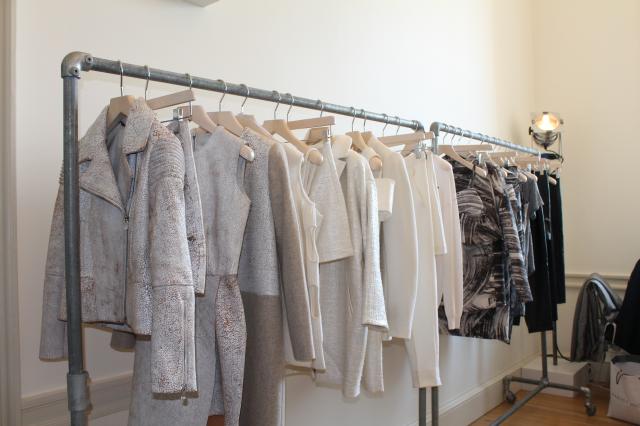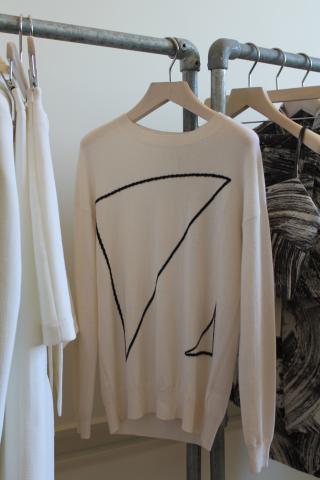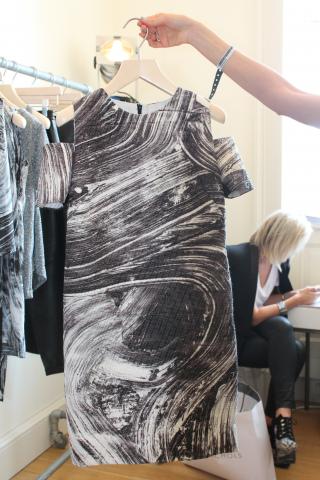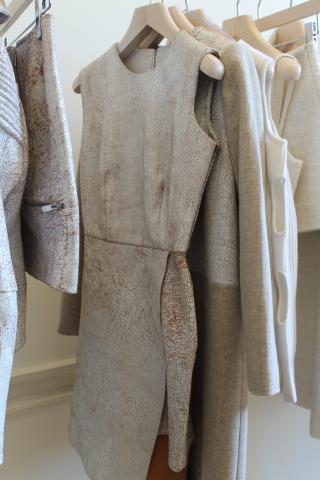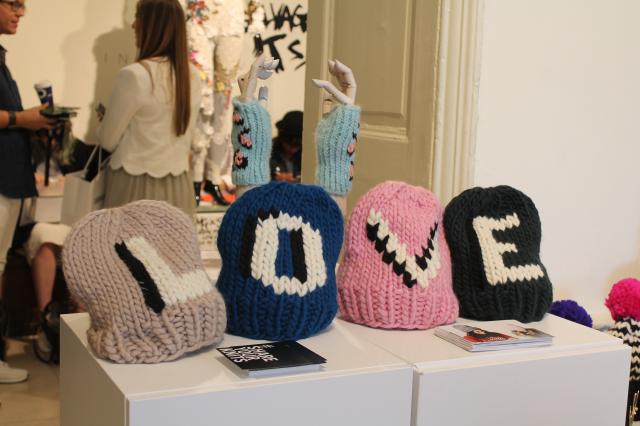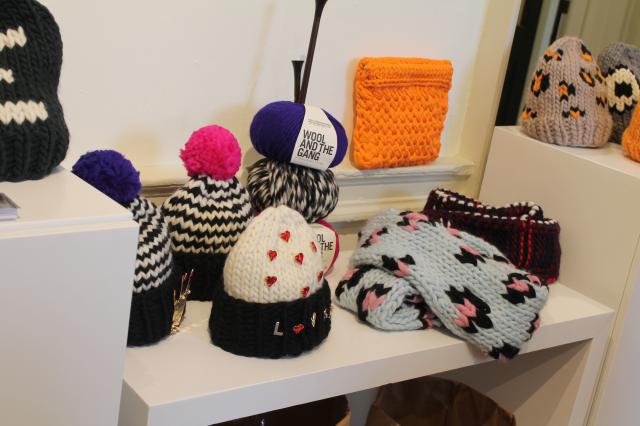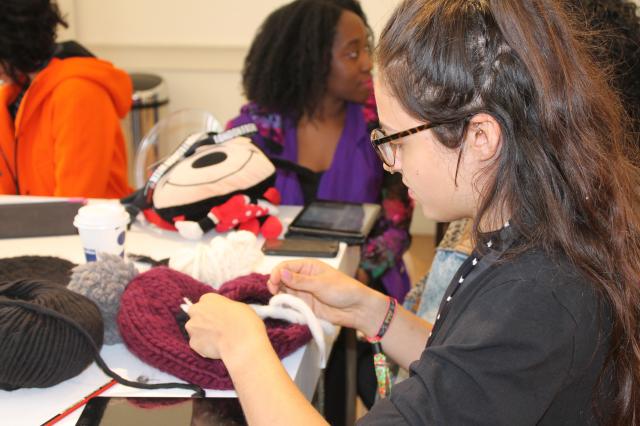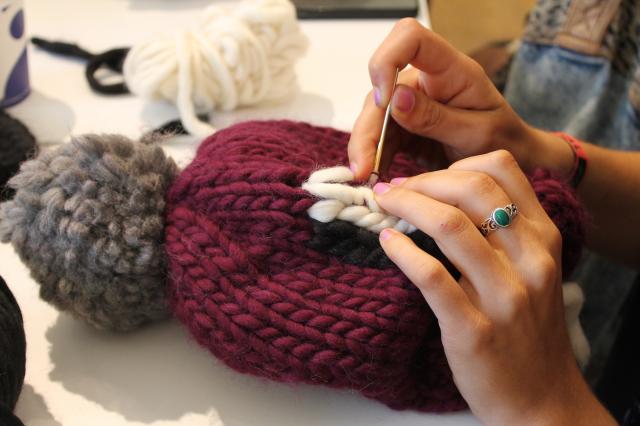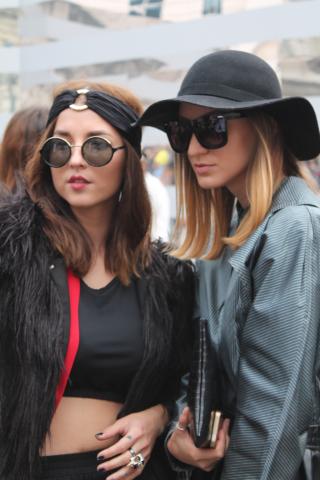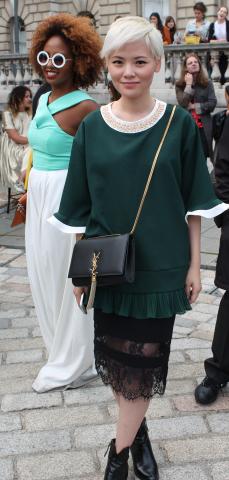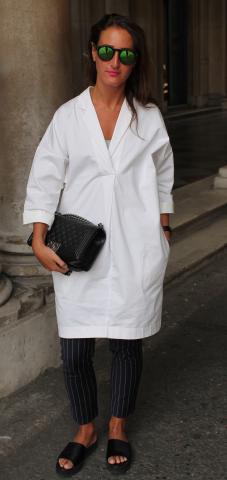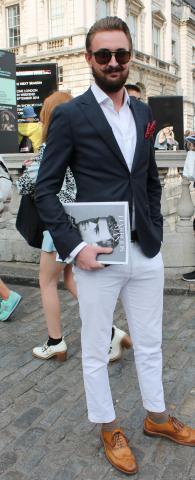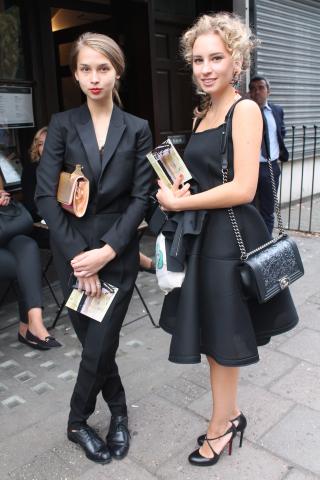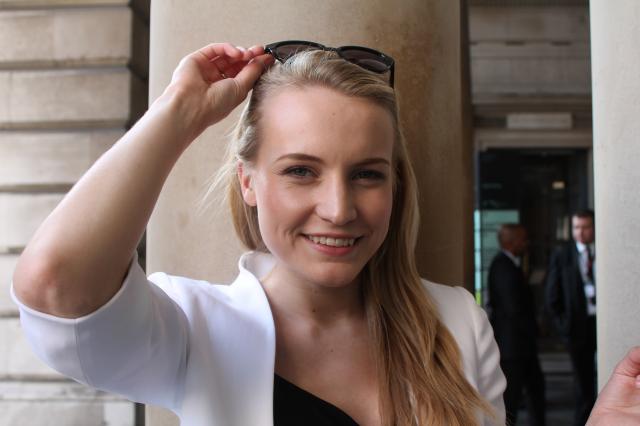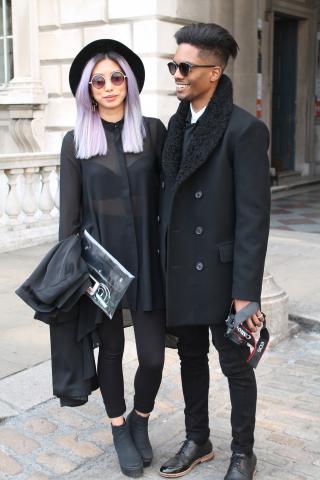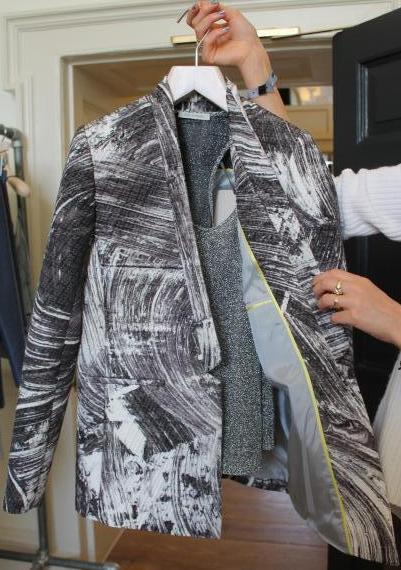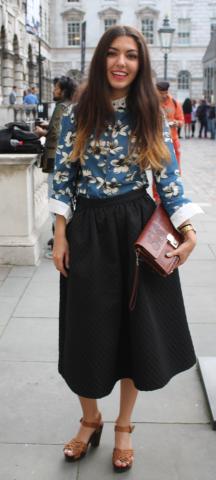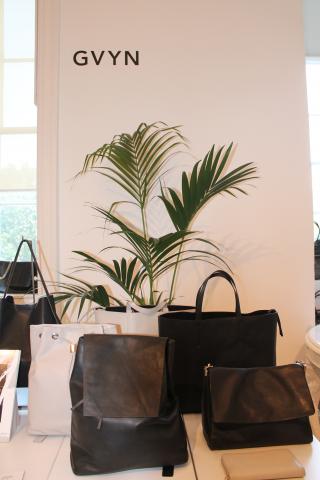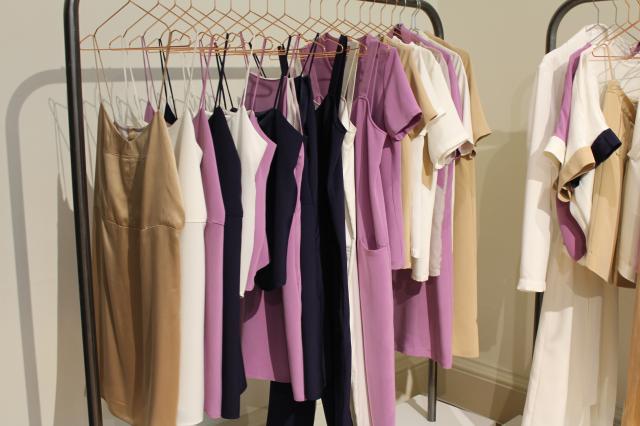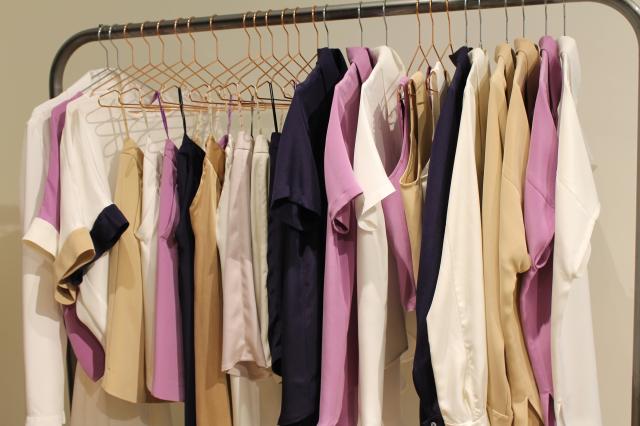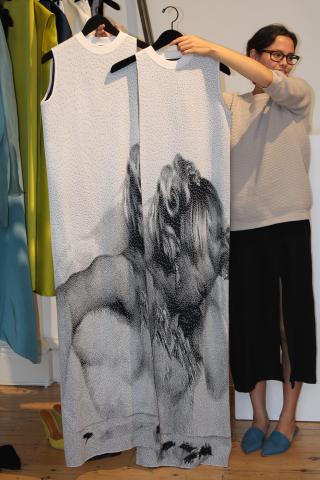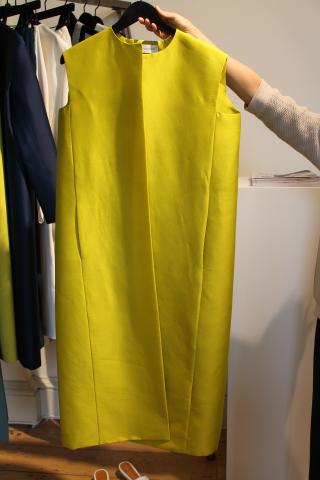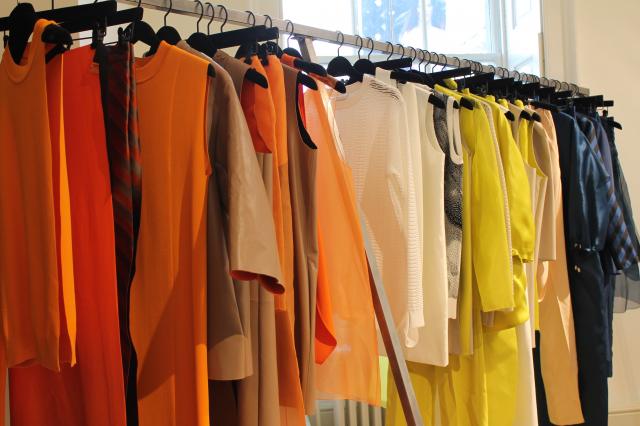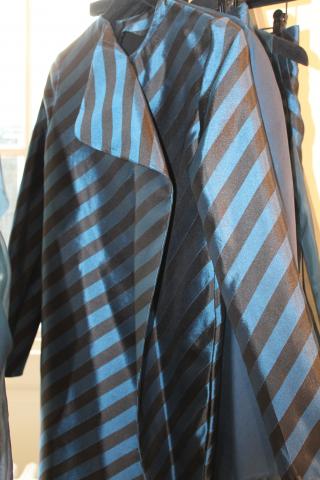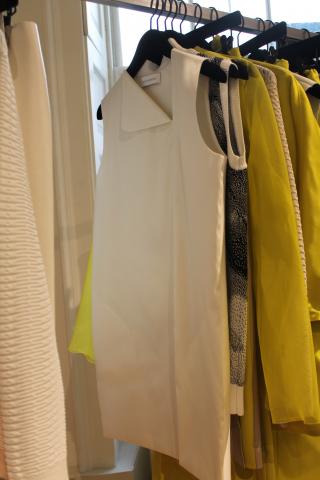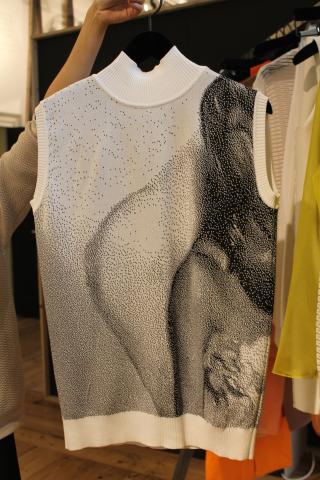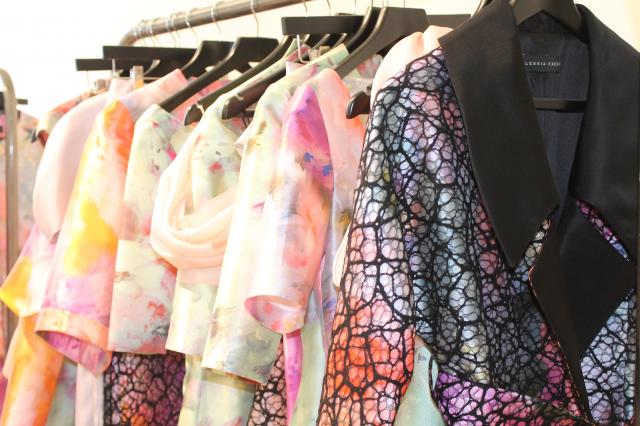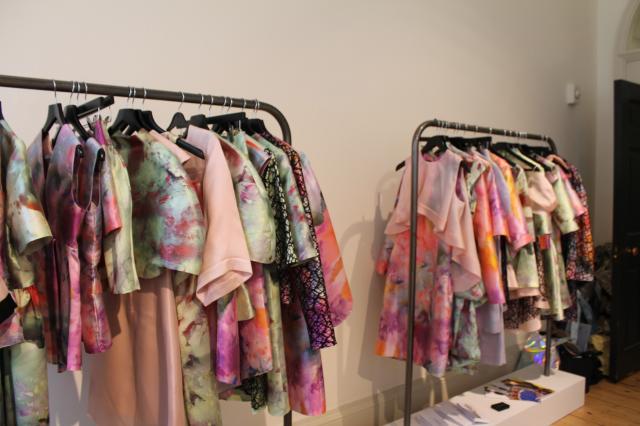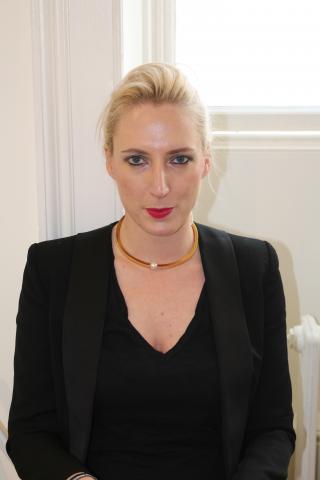 Pringle of Scotland All images with kind permission.
Pringle are celebrating their 200th anniversary in 2015 and this collection for me was filled with a bright effervescence of colour. It's a cool fresh way to ring in the third century of this brand. Steering a company through 200 years of history with the world changing all around it is no mean feat; but the heart beats strongly so sit back and enjoy this collection rest assured that there is still plenty of great style to come.  
The collection opens on a light sporting theme with Tennis Skirts and vest tops siting close on the figure. Pringle's girl is ready for tennis, running, sport and action in general. The emphasis on lightness of fabric and lightness of colour give a strong air of freshness about the collection and cool blues pervade but these are not ice maiden girls, they are interacting and exploring their worlds. 
Above the skirt and vest combos and dresses are cool looks that will suit a variety of days to dress for. Fun social, casual work and evenings out on warm nights. There's a lot that you can do with these pieces and they do have the look of being international and easily translatable to many different lifestyles. There's innovation too with many different textures at work through the collection. Fabrics are woven, pleated, embroidered, opaque and sheer. All have a natural fit within the collection. Ice blue varsity stripes make an appearance sitting on a soft tunic base and furthest to the right above the tennis dress is re-worked into a pleated knit form that has huge appeal as both a day dress and party dress.  
Play with symmetry tessellation and shapes continues in the next two looks and the first dress above to the left, shoulder-less and above the knee this again has a sporting touch but also remains quite feminine and light. This is a dress for fun times with touches of modern conceptual art added to the design. The same themes are re-worked into a chic neat blouse and skirt combination to the right twinned with contrasting black shoes. Interestingly the collection used this mono toned theme for footwear across the collection. I liked it, I think it gave a contrasting style statement to the blues and whites of the collection. 
Next came a beautifully woven knit dress with a sheer dress underlayed beneath it. Using the seams from the theme of the sports sweater this look is very versatile and will be a key summer piece. A wrap style of sports skirt was present at several places in the collection and appears in the next two looks with a broad fringe seam. I look at it and wonder if this a design imagined from a bold re-working of the kilt. Certainly the open wrap-over design is the same. The matching tops are contrasting in form with a boy-ish style play shirt and an sheer vest top. A pretty mid-though dress to the right brings cute playfulness as cool as a summer breeze to the party. 
Play with hues of grey comes next with the sports-wrap style skirt teaming up with a very beautiful round-neck sweater. Shifting the theme slightly a v-neck sweater come next adding varying shades of hues and thick collars, cuffs and waistbands give a 1990's twist to the look. The next tow dresses are very pretty numbers for summer. The second dress to the right, above, is beautifully woven to show the pattern of the knit breaking up around the decollete to give the impression of seeds blowing in a gentle breeze. Perhaps a reference to the highland crops of oats and wheat that grow in the fertile lands of north. Whatever the inspiration it's a very beautiful idea and has echos of the very ancient cultures celebrating the fertility of women and ancient cycles of growth in ancient Britain and beyond. Lastly I chose a very chic look that will appeal to many women worldwide. A simple and sophisticated blouse and trouser look.
This season Mulberry continues it's journey in an exciting new direction. With a new lease of life I get the clear sense of a brand, rejuvenated and having fun again and trying new ideas. Not too many news ideas in one collection either. There's experimentation here but with clearly defined borders. The first theme of the collection was a play on the theme of the patchwork quilt contrasted with a khaki-beige. This effect was worked using a jacket in the silk patch-work style dressed over a khaki beige dress. Here you have the homespun worked into high fashion sitting over safari colours. For a bold statement, yes it does work. Above I've included a close of the patchwork. The embroidery is superb. Next a khaki shirt and patch-work skirt combination reverses the look in terms of colour use followed by a light and mid khaki brown skirt and shirt look. One thing that really caught my eye in this collection was the new generation of Mulberry bags. I really like these shapes and Mulberry are carefully selecting the new generation of styles to be worn very well.  
A deep Azure blue two piece lounging suit comes next. With a soft and casual design this is great outfit for feeling relaxed in and could be worn either in casual office environments or at play anytime. The matching ostrich skin bag in lemon and white works well with a number of looks from this collection and for me shows the great versatility in the new neat line of bags that Mulberry are creating.  
Center above is a beautiful dress in the patchwork design. I think this could be one of the greatest hits from the collection and I can think of several friends that I'd like to see it on. Paired with a beautiful lemon and white bag this look is a great day or evening piece. White takes center stage next with a white rain coat and dress in perfect harmony with a beautiful white bag. It's a summer look with a hint f sorts-casual to it but still one you can wear easily around town. The coat could also work well with jeans and a sweater for errands around town or when you're out for a walk. It's a fun look and paired nicely with high heel wedge sandals as most of the collections looks are. 
When we think of Summer inevitably many of us think of blue skies, whether on the beach in the country, or in the city it's an ever present sign that we see all around. These looks above play with our favourite Summer colour in a multitude of ways to dazzle the style senses. The first dress celebrates rich embroidery with lace detail intermingling with rosette and folds. Next tot eh right a mid-thigh dress in bright corn flower blue lives the spirit and enthusiasm of long happy summer days. This a great dress to make some special memories in and it will be high on my wish list for next season. 
Next a close-up of detail of the cream snake-skin bag. Again working with the new design theme that Mulberry have taken on board this season. Three different dresses mix it up to the right for some more light sunshine looks for the summer season. A cerulean blue dress and jacket and make a bold statement while a more delicate pattern in the next white dress will work for a variety of different scenes. It's a contemporary re-working of the tea dress with a lot of mileage still to go in it. Lastly a white mini dress will show off your legs to great effect and is set off perfectly with the cute white bag. 
Probably my favourite bag of the collection is the green and black one above. With it's simple enveloped design and contrasting colour make-up it would work very well with a lot of outfits. I think it would be a particularly good piece to use with evening wear. Moving through the collection I noted a slightly darker, frankly more naughty mood in play and this exploration gave rise to a frankly more sexy angle to the collection. 
Black leather was in the frame in spades here and these combinations provided a wide choice for evening wear with a bit of extra attitude and vigour. The black mini-dress above is probably my favourite and the matching clutch is a perfectly coordinating piece. To add more colour and a twist a black leather skirt is matched with a beautiful blouse with embroidery detail. Next a mesh-detail dress for the bold and adventurous is coupled with a larger fold-over bag. 
A smaller variation of the clutch bag is shown below and next to it a sheer blouse and black leather skirt radiate sexy glamour and strong style. This is not a look for shrinking violets but worth giving a go if it takes your fancy. 
Lastly I've spotted this great little bag in black with dark navy blue weave detail. It's a perfect bag to suit both work and social life depending on how you want to use it.  With echoes of the smaller Bayswater bag it's the offspring of one of the House's most popular classics. I love it. 
Zoe Jordan - A new definition of style. 
Zoe brought out one of my favourite collections of the season in both New York and London and I was lucky enough to have some time with her as she talked me through the collection. 
I spoke to Zoe about the moods and inspirations of her collections. She explained that the collection was loosely themed around the urban landscapes of Northern European cities, such as Berlin and Stockholm. The beautiful icey blue of cool northern skies spring skies is brought to life in the colour of the three pieces above. The the design to me resembles the cracked Ice effect of the spring thaw but it's the colour itself that to me speaks most loudly of fun in the sunshine in spring and summer. Either in the city or elsewhere. 
These three looks above are three separate pieces that blend really well with many other pieces from the collection. The jacket with it's high collar and ribbed edging has a young rock and roll edge while the slip dress for summer is one of the looks that I would have definitely be taking home. For a more subtle statement the jacket above to the right offers a more pared down look that could also be worn for work or play.
Lucas Nascimento
It was a great pleasure to be introduced to Lucas' work for the first time close up for Spring and Summer 2015. Ii also was lucky enough to talk to  Lucas himself during his hectic fashion week schedule and one of his wonderful assistants very patiently helped me to get some close-up looks from his collection. 
For me the collection had two real theme areas. The first was a beautiful grain-relief style print that appeared on a number of sweaters and dresses. Showing the curves of the female figure these pieces had an echo of 1950's Americana vintage print with a hint of something modern and challenging about them. The woman never looks at us, she is turned away with her head buried downwards into her chest and her eyes closed fiercely. 
In this collection Zoe said that she was aiming to create a really strong capsule wardrobe for a women who is busy, has an eye for what suits her. It's a non nonsense wardrobe that will suit a range of international clients. I looked at these pieces and felt that they could be at home in the wardrobes of many women around the world and this certainly suits Zoe's growing international brand. She's now stocked across the word in Europe, Asia and America and her label is growing. It's a pleasure to see her new collections each season and watch her style develop. This is a collection with many solid key pieces, skill fun Zoe Jordan style but for the first time I see a collection that is what I would call 'inter-generational'. Women in several different decades of their lives could wear these looks.  
The collection had three phases. The first was the cracked ice style design, the second part was working with the references of the German and northern European industrial city heritages. Metallic hues with a deep shine of their own resonate from the fabrics and above to the left is one of my favourite looks from the collection in this style. Center above is a beautiful jacket in the third style from this collection of cracked-effect leather mixed with textile fabric. As with all Zoe's pieces the fit is great and it's a fantastic design. Above to the right is one of my favourite sweaters of the collection. A cut-away shoulder piece that is a light addition to the Summer wardrobe.
I love taking rail-shots of collections on pre-view days and rather enjoyed this one above as you can see clothes from three different moods of the collection. The distressed-look urban leather pieces are at the front of the rail. The collection then moved into whites with Zoe's signature triangle marked design featuring on the light summer-sweater in the center shot above. To the right a light slip vest top sits on a mannequin using Zoe's classic print. 
Beneath is a beautiful dress in the distressed leather fabric style. It's a smart style statement that you could wear socially or for most office working environments. The collection moves on and includes another wonderfully inspired piece of design work the last two looks. Again using the cut-away shoulder motif this design conjours up the images of swirling industrial smoke in hectic city landscape. 
There's raw energy at work here but also a sense of play and perhaps whimsy. The cool strength of the design makes a strong statement and the cut-away shoulder dress center below is a strong look that I think has great appeal like many pieces of the collection. The last look I chose below to the right is a mixture of two of the collections phases.  A metallic hued monotone dress sits underneath a jacket filled with energetic contrast.  
It was a great pleasure to meet with Zoe again and have time for a proper catch-up about her work and what she felt where her inspirations and feelings for the next season. I sensed a new direction in her design and liked the bold step into a slightly new direction. It is a collection with a broad appeal and I look forward to hearing more stories of her success. 
Street Style
There's all types of fashion going on around London Fashion Week on and off the catwalk and here are some more looks from some great people that I met between shows.
Below left, a really fun couple with a great sense of style who where visiting fashion week as part of their working schedule moving with the shows. They where both relaxed and happy. Slightly traditional fashion wear -all black but they look great and I love both the sheer blouse on her and the sheep skin trimmed coat on him. Below to the right a great girl I got talking to from Scandinavia. She used to model as a student (unsurprising - she's so sweet) now as a business woman in London she was meeting a friend after a show. I loved her outfit. Perfect black blouse and white jacket matched with an animal print skirt and black handbag. Make-up was simple and nude style that Scandinavian girls to so well.
These two beautiful girls below where dressed wonderfully for Fashion East. They looked really nice and where excited to be visiting London Fashion Week. The first look to the left references Le smoking and I love the masculine style black blazer. The young lady to the right was wearing a beautiful dress, from her collection, no designer name given, and accessorising with statement heels and a Chanel bag. 
Men's fashion is coming more and more into the foreground and now with London Men's Collections firmly on the schedule men seem to making more bold style statements in front of the camera's each season. As many of you will be aware either on a conscious or sub conscious level, English Gentleman's style, for want of better phrasing is something that is famous and hugely influential around the world and has been for more than a century. This dapper gent is also carrying one of the many new men's style magazines. To the right below a very beautiful lady well-used to the fashion circuit showed the way in terms of simple, practical fashion that will kit you out for the shows. Incidentally the September and February Fashion Weeks in London are always on the cusp of season changes; so nailing the right clothing for show season is something you get into the swing of as the seasons pass. I keep things simple and light and you can never go wrong with that. 
There is always a lot to see in terms of Street Style at LFW and mostly you see people enjoying themselves. I caught the two girls below to the right as I was waiting to go into Bora Aksu. I love the 1970's wide brimmed hat and the retro-style hairband with golden circle clasp. These wide brimmed hats have mushroomed up all over the place and as you can't beat a classic, I would recommend treating yourself to a Locke original from their historic boutique in St Jame's, London. Look here to see their ladies collection.
I have a few pictures of girls really enjoying their fashion between shows at Somerset House. I love seeing the mix of styles that people wear. Vintage scattered here and there always offers great insights into peoples inspirations. Below to the left is a great vintage leather bag mixed with vibrant contemporary shades. Next the Green and Black outfit pairs a YSL clutch with a black lace detail skirt. The long drop wasted shirt gives it the casual edge for day time but you could dress this look up with higher heels for evening dinner or drinks. 
Wool and The Gang 
This knitting collective has set out it's stall and it's definitely going places. Wool and the Gang is a British based world wide movement that is encouraging sustainable fashion and homespun design all around the world. At London Fashion Week the Wool and the gang team set out their stall quite literally to show us what it was all about and I loved the simple message that they had to share with everyone that visited them. 
I strongly recommend that you check out their site here. Their work and their following are growing and as a first purchase I recommend maybe picking up one their great hats. They are also constantly forming new collaborations with new designers so keep checking their site for the latest news on what they're up to.
It all starts with the yarn and what I really like about Wool and the Gang is that this is so much more than retail. They are serious about supply of quality yarns and guiding knitters towards their first attempts at making knitted accessories. With good quality yarn at sensible prices - I spotted some bargain Alpaca it's a straightforward starting point to get those hands busily working away to create your won fashion piece. 
WATG, as they are becoming known are now working with John Lewis to stock their range of yarns and materials going forward. I think the boom in knitting in recent years is here to stay and as a girl who first started knitting when she was 8/9 years old and went back to it periodically over the years I think it's a fun simple skill that you can usefully apply to make fun accessories.
To be even more helpful the Gang have a selection of knitting patterns in four levels available to buy through their website which allows you to start slowly and build up in your confidence and skill level with the needles. To be honest my favourite designs are some of the simpler ones. The hats are ever popular and scarfs are also what a lot of people can relate to when thinking of seasonal woolens. But look through the web site and you will be suprised perhaps at how fun some of the designs are. 
I loved looking at the lively collection of knitted pieces that the team where displaying for us. You where left with urge both to buy and to knit at the same time and inevitably I started thinking about my  own designs and what to make and what colours to use. How stimulating and how fun?!  
I tool a close up of one of the team below working on a hat from one of the most popular lines in their collection, the bold initial design, this one had a bobble pom pom on the top. Great close up detail and it also shows you don't have to be an expert to create something new this season for your wardrobe, in fact many designers will tell you that they never stop learning and that's what keeps them going.     
Mulberry - continuing a new story All images with kind permission. 
The next mood in the collection is strong bold colour statements that flow from the designers pen. Center above is a dress in bold yellow that has the clean style aesthetic that Lucas is known for. It's a great piece and I can see it being a chosen favourite of many people next season. It does have the stylish but very flexible appeal about it. Either side you can see a shirt and full length dress in the print style. Both garments are light, versatile and fun and will give great enjoyment. I also liked the way that the design over-ran into other garments after the first. 
Below is another broad sweeping rail-shot that shows a number of looks from the collection and with great effect makes a colour rainbow. It gives a flavour of the direction that Lucas is taking for Spring and Summer 2015 and I really like it. It's a bold colour palette that will suit a lot of tastes. The choice in garments themselves is diverse and there's both casual and smarter occasion wear here. 
I've included three more standout looks from the collection below. There is a beautiful deep blue silk jacket that you can love and cherish for many years to come. Nest to the center a must-have white summer dress will see you very smartly kitted out and ready for having fun. It's a light easy wear piece like all of Lucas' collection and it will be a dream to accessorise. 
Lastly to the right a statement coat that will turn heads a little, but not too many. I like the bold stripes and strong mood that this piece has. Again another easy wear piece you can mix with a few different items from the collection. I'm very glad I discovered Lucas this season and look forward to seeing more from him in the future.  
Alessia Prekop 
Alessia Prekop is a very exciting new designer on the London Schedule with a Spring-Summer 2015 collection bursting with life, colour and new ideas. Alessia's background in Italy has influenced her passion for high tailoring and craftsmanship while her time spent in London has infused her designs with a passionate Street Style edge.  

Alessia's colour play is bold and dynamic. For this season Alessia took her inspiration from writer Betty Friedman's distressed housewife in the Feminine Mystique of the early 1960's. Given a fresh updated 21st century twist feminine pastels are interwoven with hazy print. Her collection encompasses shift dresses and separates playing with lines and different hints. 
In this collection Alessia makes use of variation on the theme traditional trench coat by playing with line and shape and also creating a re-working of the Kimono jacket for a casual light spring and summer wardrobe addition. There's a colour profusion palette at work here and it all works beautifully. It's light, it's airy and it flows. 
Below you can see rail shots of more of the collection and you can see obviously how she caught my eye. Alessia is a great talent and I hope in a couple of seasons we will be lucky enough to see her on the runway. For now please do learn some more about her and follow what she's up to.  
Marina London
Another discovery of Fashion Week was Marina London. This is another exciting young brand that I would encourage you to seek out. Marina is a designer who specialises in high quality silk separates. 
I loved the quality and finish or her pieces and the simply coordinated colour schemes. Have a look at the rail-shots below and you can see a variety of classic pieces from cropped and full length slips to blouses with both long and short sleeves. She also has some very pretty silk Kami shorts too that lovely with a variety of the interchangeable separates. Please do look her up. 
GVYN
Lastly, I'll leave you with one of my favourite discoveries of London Fashion Week. A fledgling designer brand that was formed just months before the shows.
As you can see they make beautiful designer bags and for a brand new line I was very impressed by the maturity in composition of design that was on display. 
It's all there, totes, clutches, evening purses all made in soft leather and frankly very easy to add to your wardrobe and day to day routine. 
I could talk and talk and talk about these great bags and really do wish this new design duo the very best of luck in launching their label as I think think they have a huge amount of potential. It's hard for a young new label to crack the luxury goods market but I really hope that the word spreads and many more people get to hear about their designs. 
My choice for next season is the Cole back pack you can see here at the front in with black or grey-white. They have plans to launch in Harvey Nicks and I'm hopeful that this will give this wonderful young brand the push it needs to be super-successful. 
Fingers crossed for 2015.