A Blush of Rose
ablushofrose.com
Or, maybe that should be 'Hi Summer'!
We've been lucky on the whole with Summer in the UK seeming to stretch on forever this year, jsut a few showry days have sent rain to freshen the greenery up and that at least gives an oportunity to dig into the pre-fall wardrobe a little early.

Balenciaga: Shaping Fashion at the Victoria and Albert Museum in London
Like many of my fellow fashion journalists, after attending the press preview for the Balenciaga exhibition in the spring, I was over the moon to finally see the private view. The fantastic head curator of the show Cassie Davies-Strodder and her fashion loving team where superb hosts alongside sponsors AMEX who finally reached the last chapter of this project as the show opened. I've delayed putting this up a teeny bit as had a little back injury but I'm back at my desk and so much to share with you about this collection. Davies-Strodder and her team make it quite clear that they are not staging a retospective, more a look at a chapter in Christobal Balenciaga's career and designs of the 1950's and 1960's and how that translates to fashion all around us today. The V&A team have a uniquely strong position

Pre-fall fashion at On Motcomb in Belgravia, London.


I could never imagine myself living such a grand life but one of the simple pleasures London that I've enjoyed since visiting as a teenager is to take to stroll through Belgravia and unwind and relax looking at the beautiful architecture and find a little place to have tea, and explore the beautiful boutiques clustered in areas of the neighbourhood. Belgravia feels like quite a large neighbourhood when you start to get to know it and at the northern end closer to Hyde Park, the chic shopping spot is Motcomb Street housing one of the capitals chicest one-stop boutiques for luxury fashion.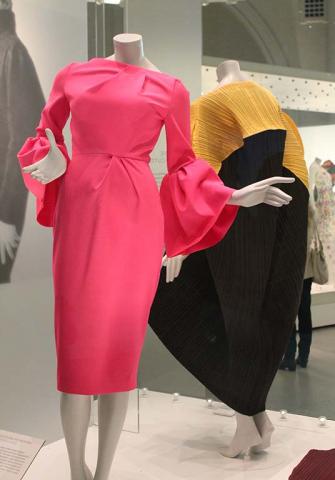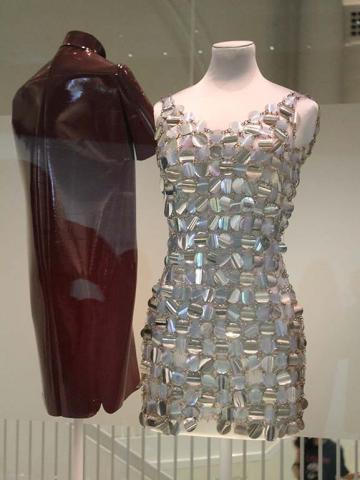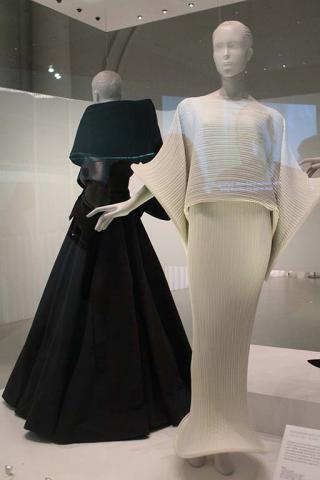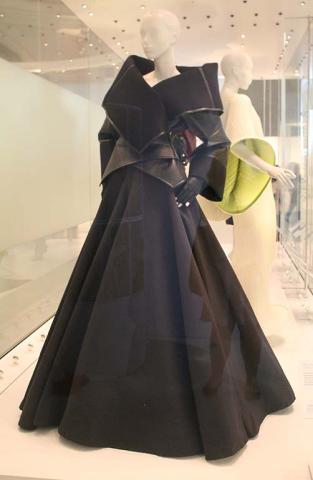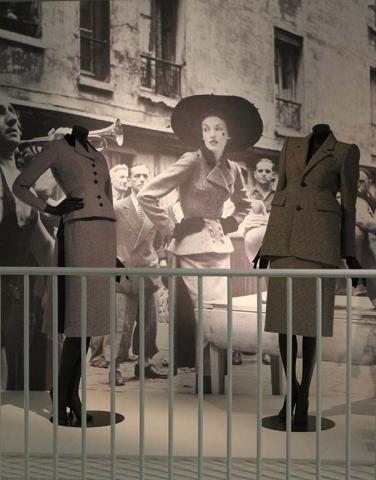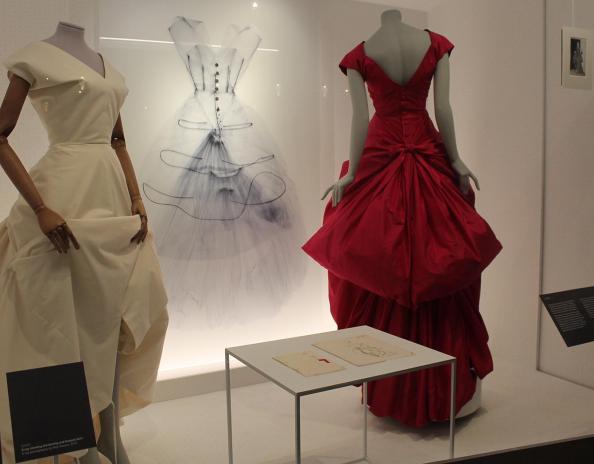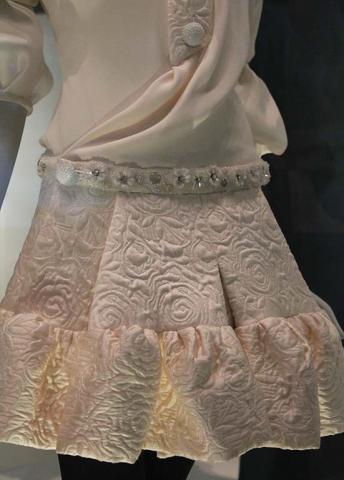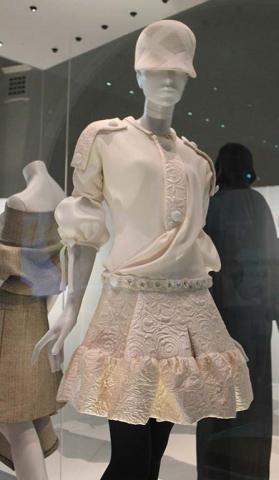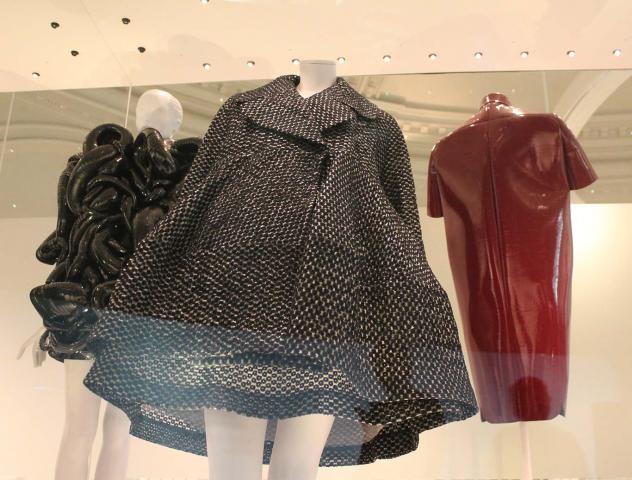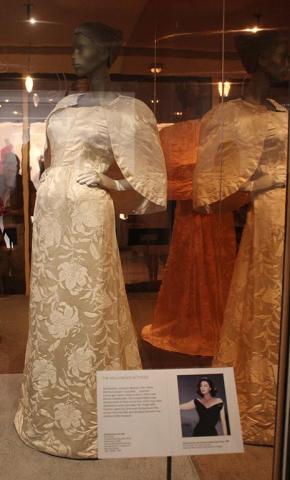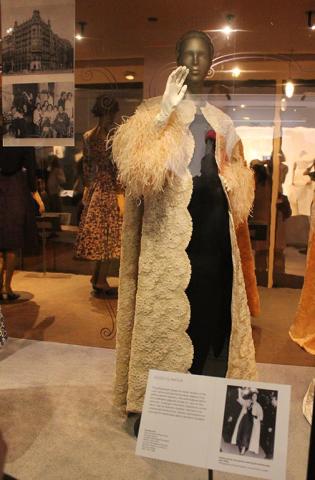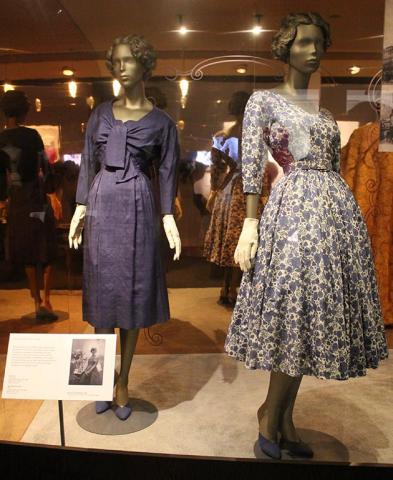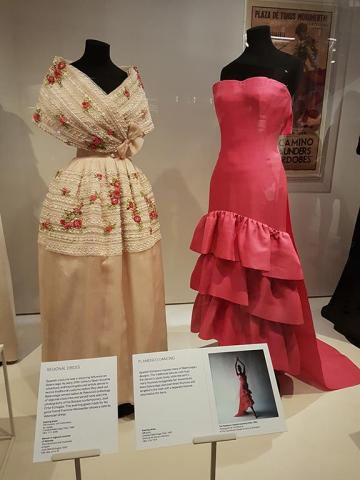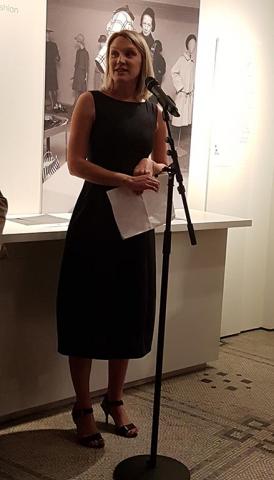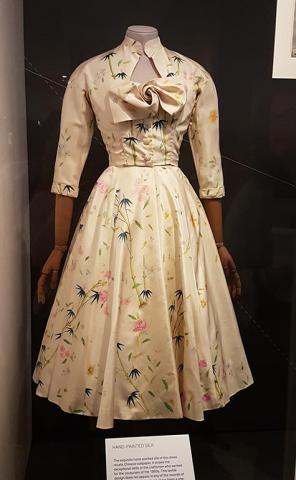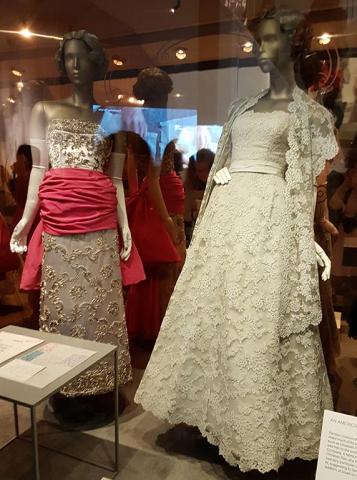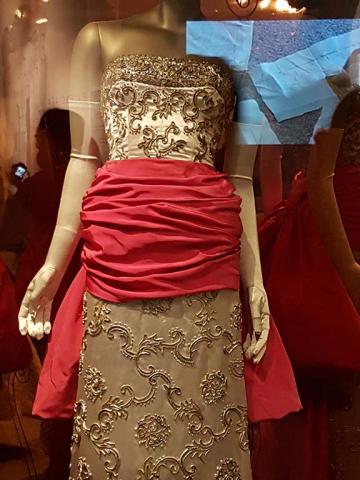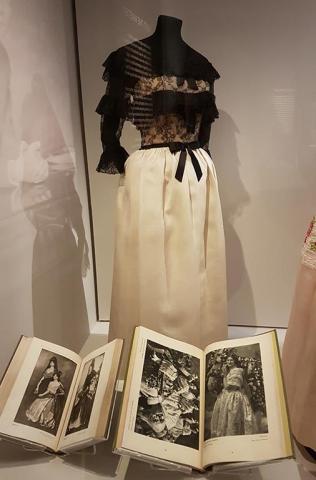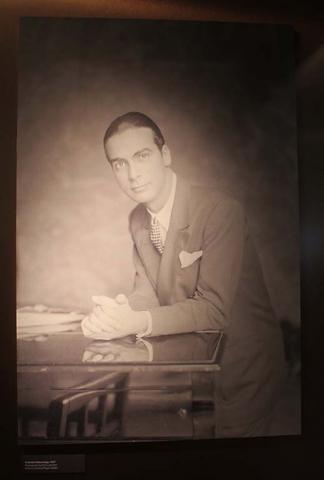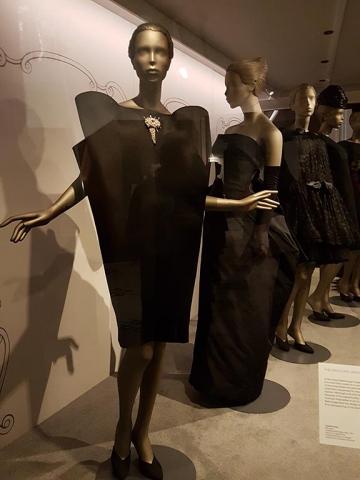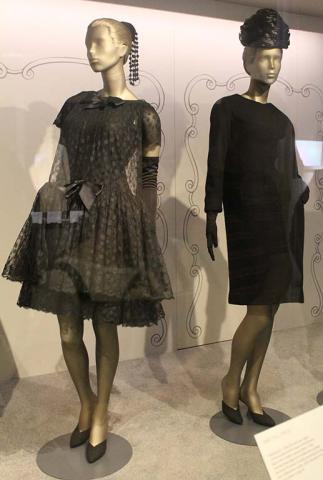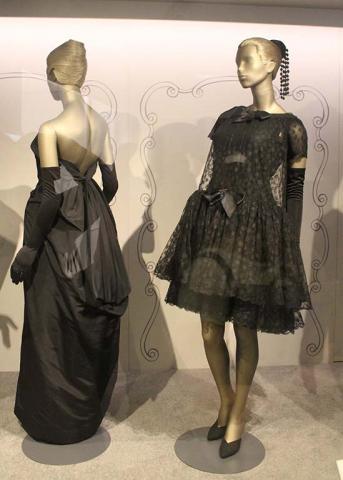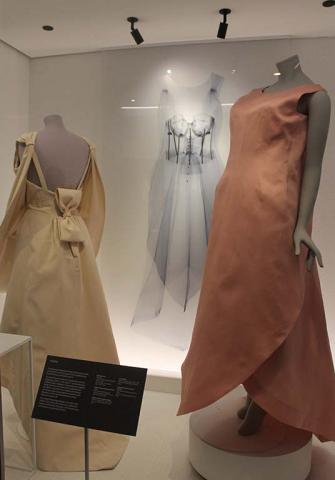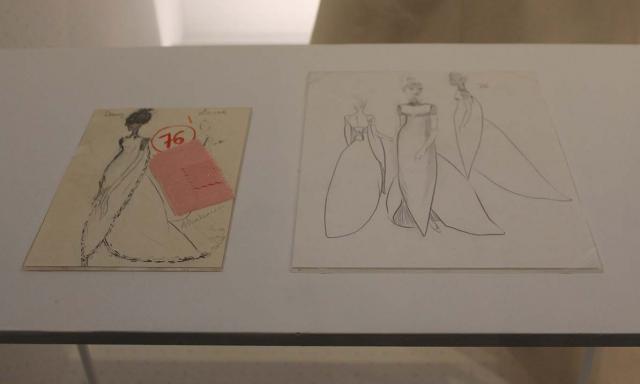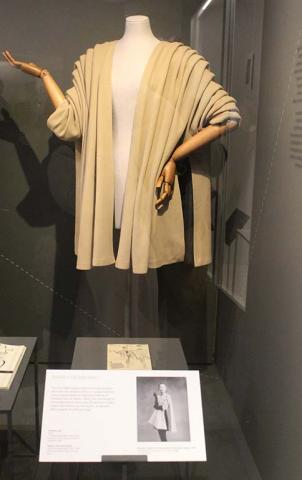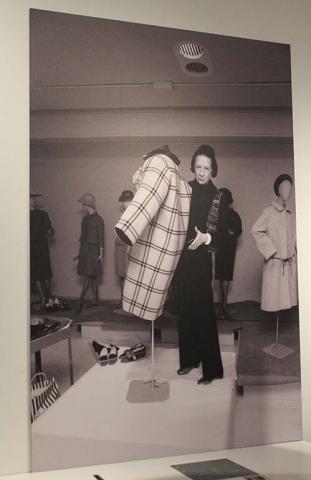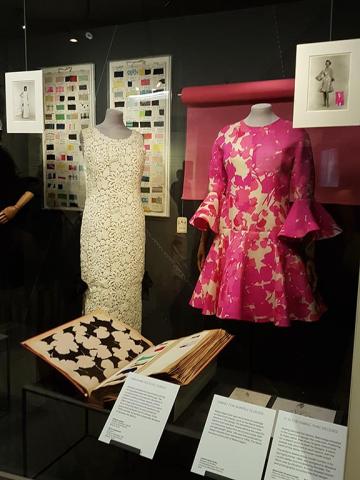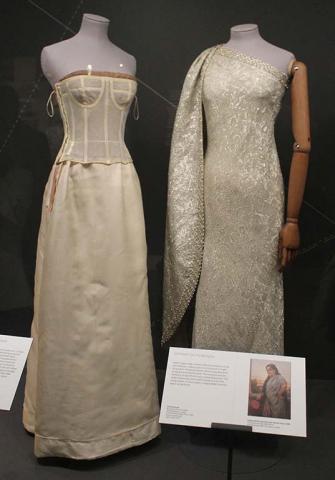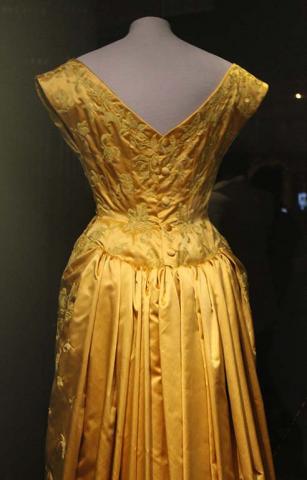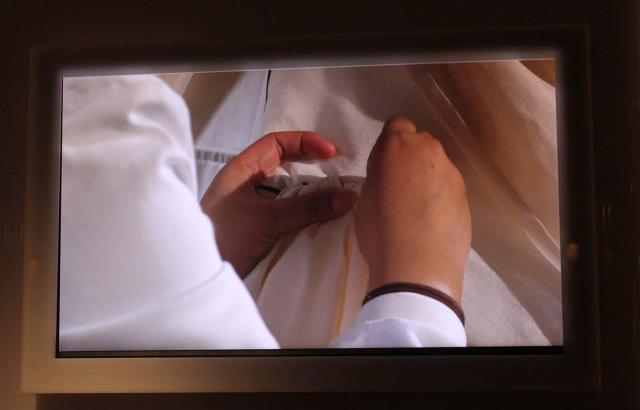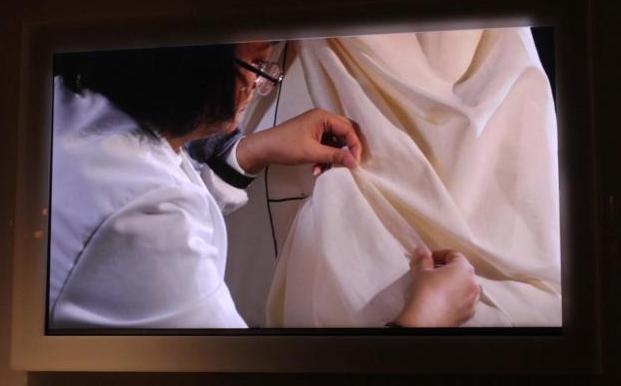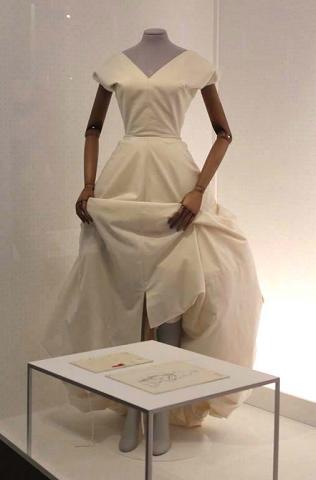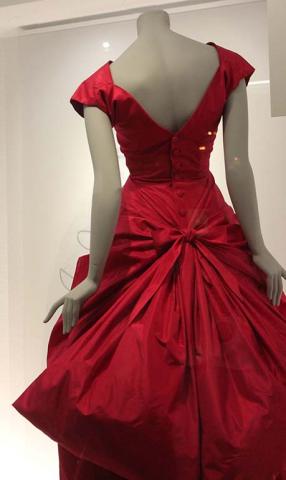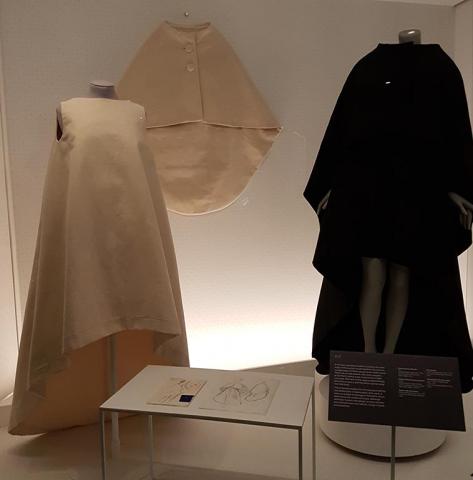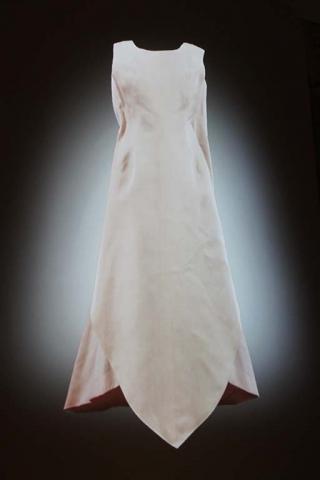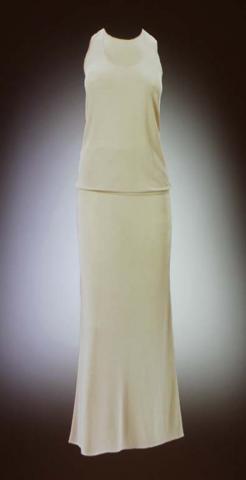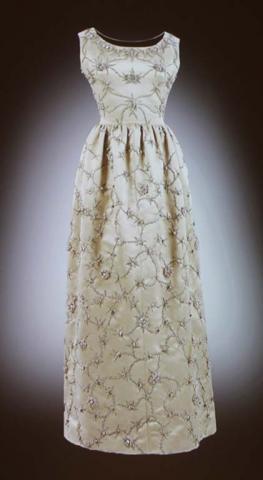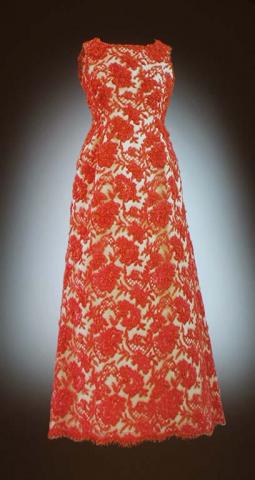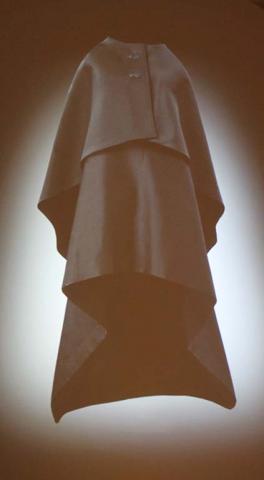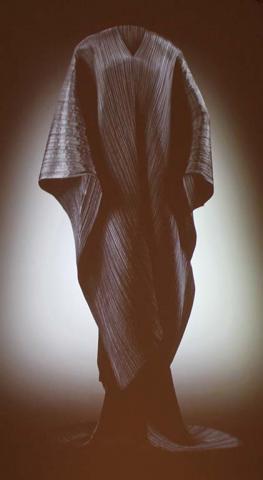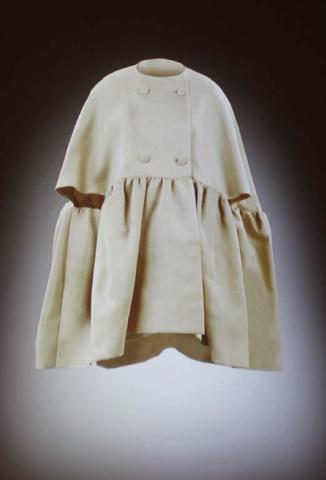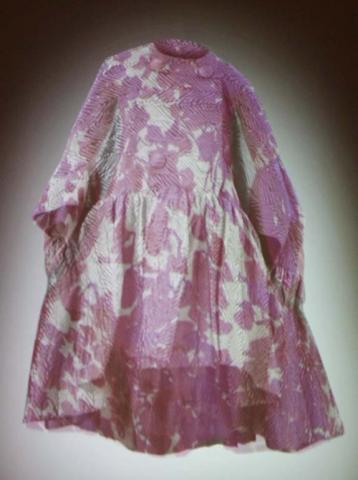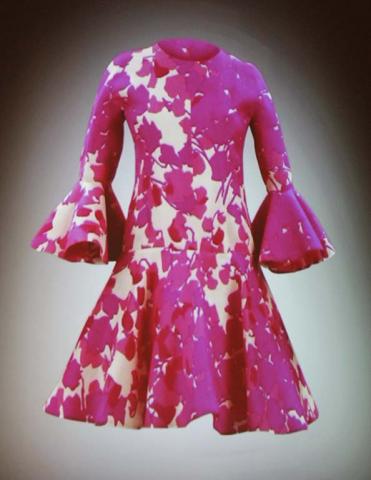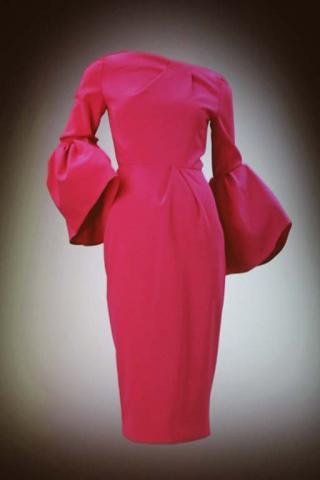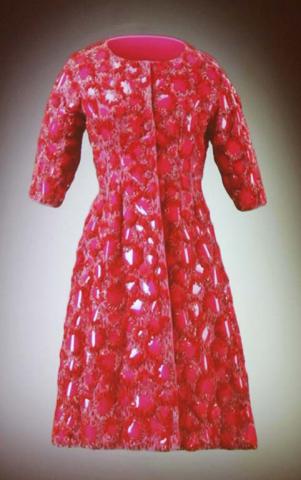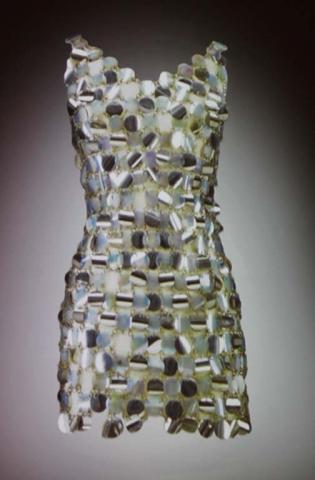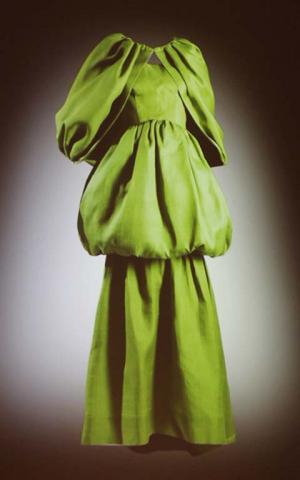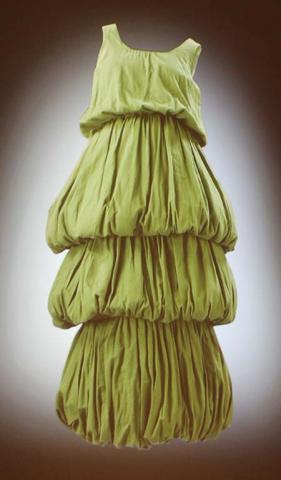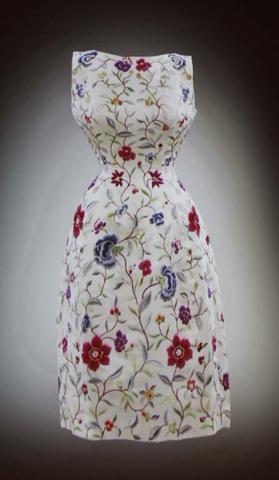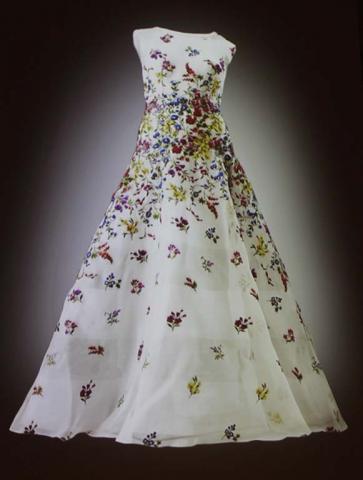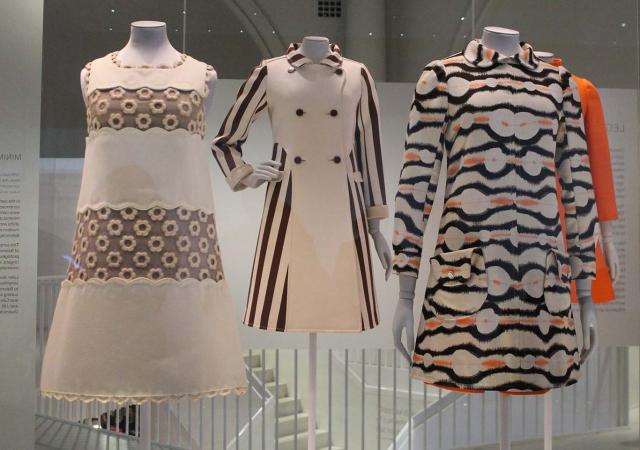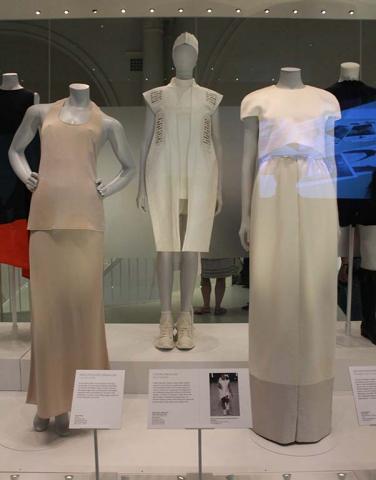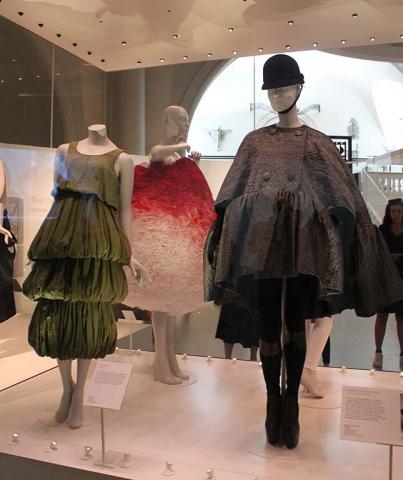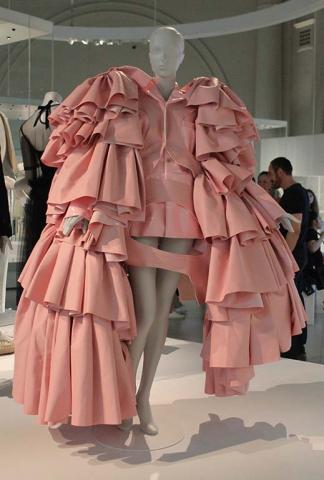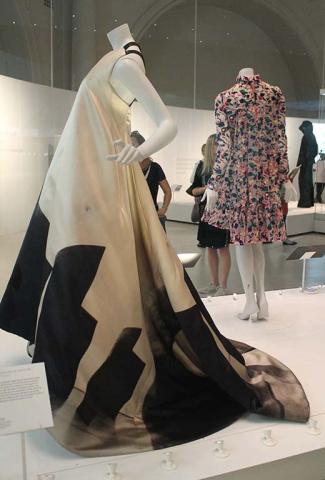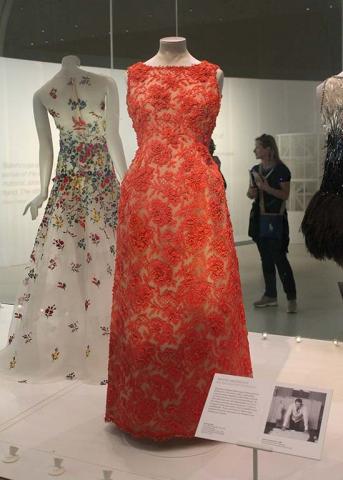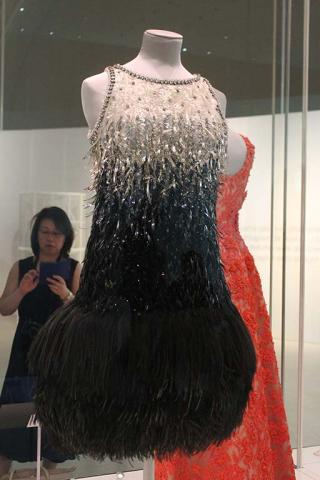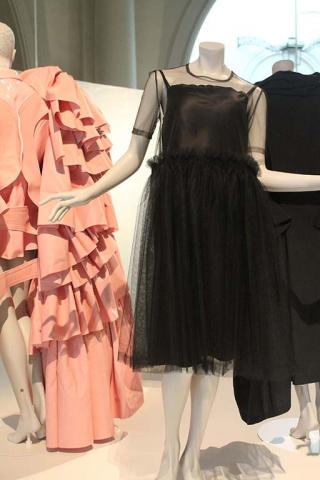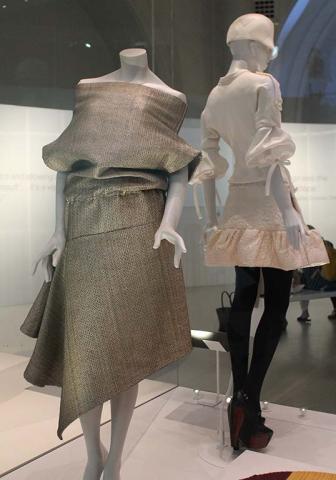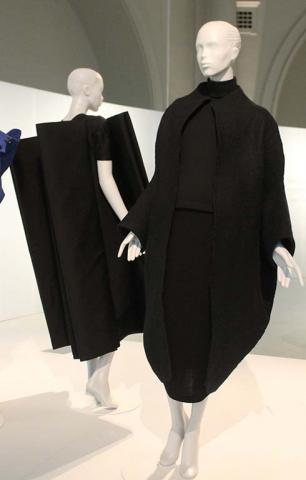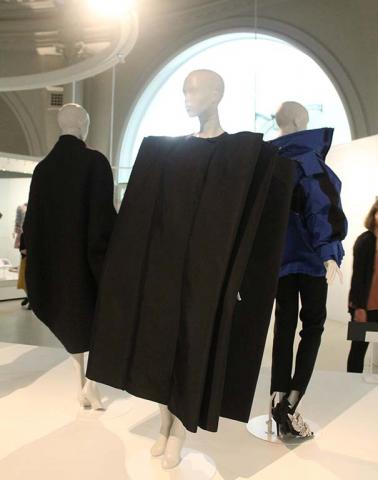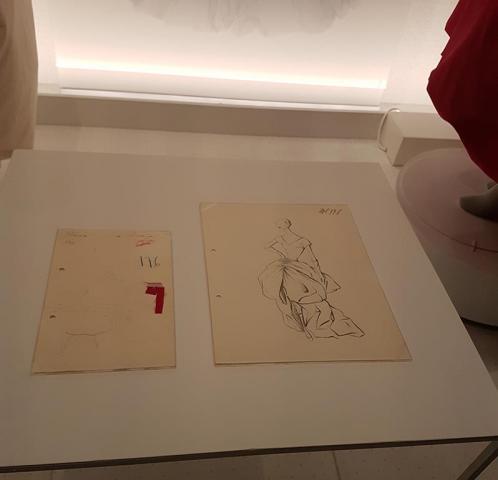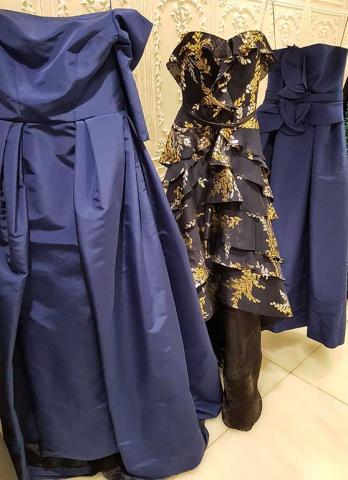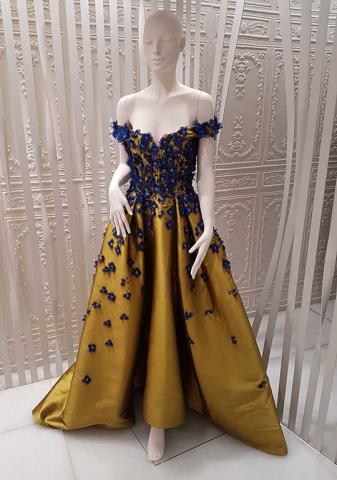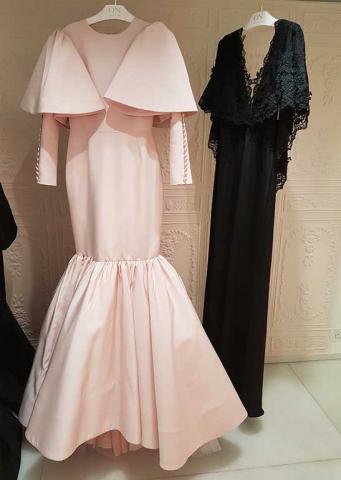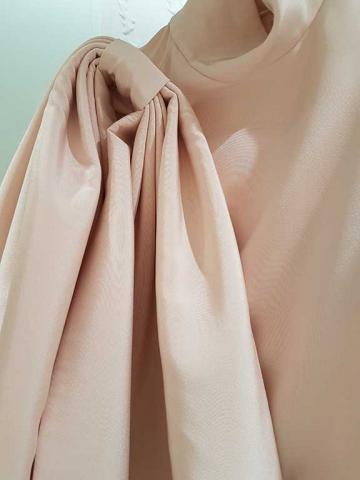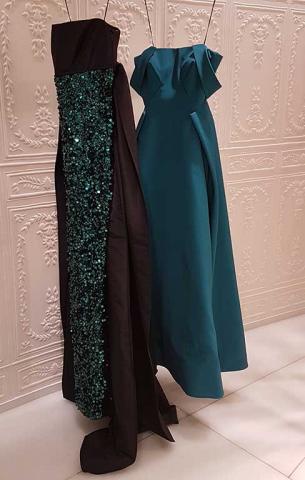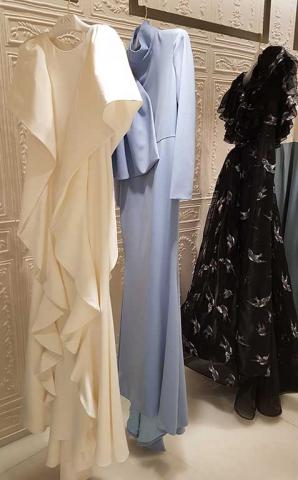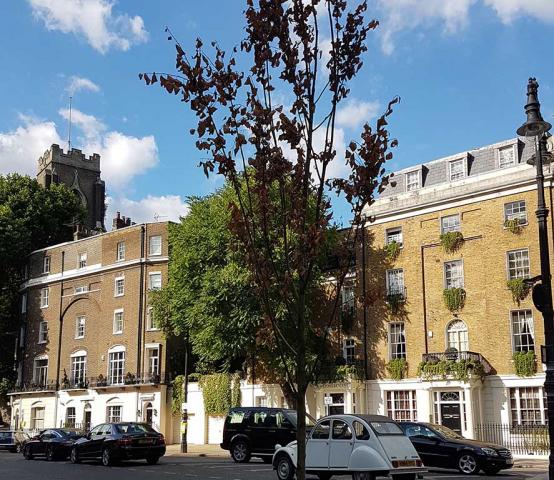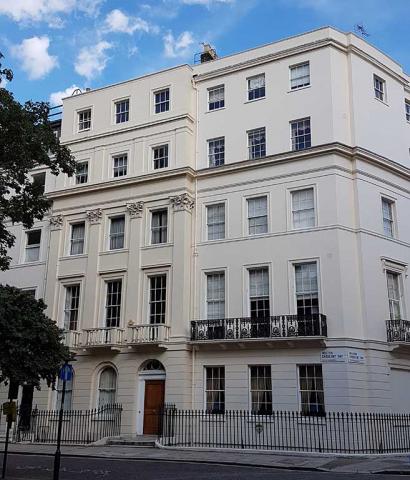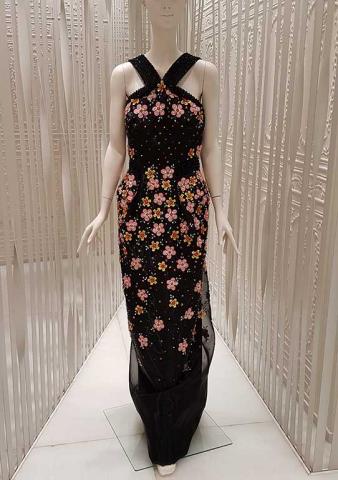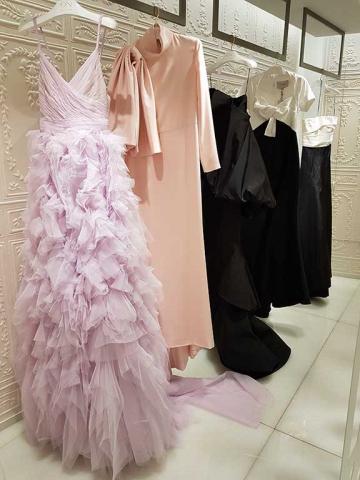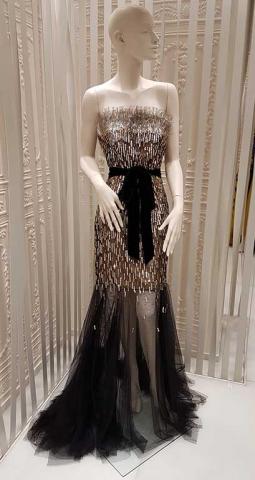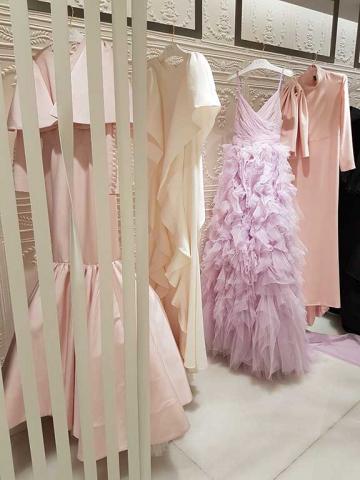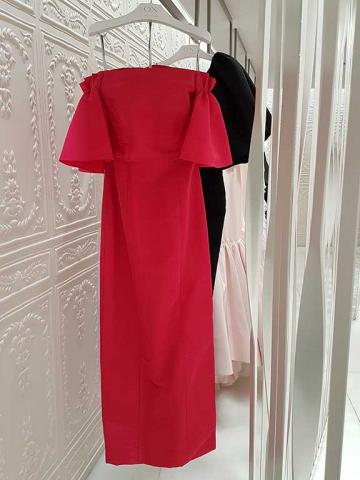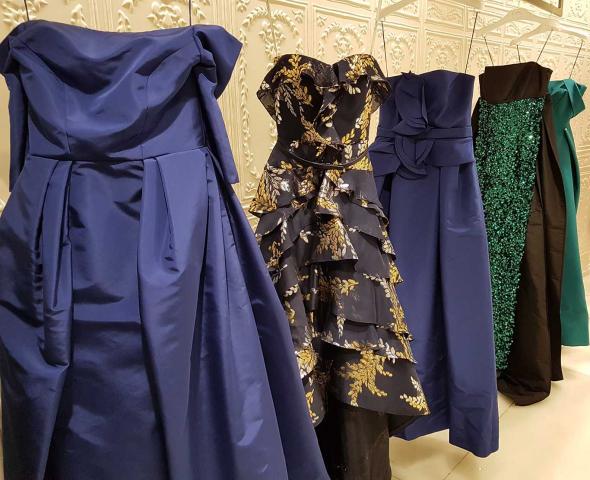 to be able to exhibit Balenciaga's work as their collection of his Maison's clothes is one of the largest in the world and comprises around 75% of the exhibition. The more you think about Balenciaga's designs and influence, the more incredible you realise it is. The word influential is often slightly over-used when referring to fashion designers but several of my fellow fashion writers and historians commented to each other as well as across social media that we could 'see' the Balenciaga influence in the clothes that we where wearing on the day. Many hallowed fashion names have been and will be exhibited at the V&A but I can almost guarantee that there won't be a designer who receives that accolade for a very long time. It's a unique legacy but one that was almost buried and forgotten.



Unlike Houses such as Dior, Chanel and Versace that have recognisable 'look' Balenciaga's work has remained alive in memory of the fashion cognoscenti while he slipped discreetly from the view of the wider public. Yet this is in part a myth because Balenciaga is all around us in the inspiration for high street, ready to wear and Haute Couture that we see today. In a unique legacy Balenciaga's work has flowed into the mainstream of collective fashion consciousness to the point where we are immersed in it without even realising. Today his work is all around us. His expert cuts, technological fabric development where admired universally by clients and fellow designers alike and even the thoroughly comprehensive atelier he ran in Paris is still the 'dream set-up' that many designers would wish for. A silent triumph for this quiet gentleman. So where did this remarkable man begin his journey? The answer is in a humble but well-connected childhood in Getaria in northern Spain.

A portrait of a young Balenciaga in the early 20th century (C) V&A.

A cabinet of clothes inspired by his work in the upper gallery

Always proudly Spanish, he took many opportunities to meld elements of the traditional clothes of the Spanish regions with the glamour and luxury of Spanish High Society and created looks that where appropriate for wear in the grandest Palaces not seeing any contradiction. This was a reversal of the strict social order he had known in childhood which brings me to a thought I'll explore later in this passage of Balenciaga being a quiet fashion revolutionary. He easily blended what had in the past been seen as social opposites and created magic, in fashion terms. Above to the left an embroidered lace bodice sewn with beautiful roses takes it's cue from the simple shawl, cinched at the waist sitting over a cream silk ankle length skirt it's a perfect black tie outfit that would be a dream vintage find to wear today. To the right a magenta pink dress with it's flamenco inspired layered skirt with train takes it's cue from a style so old that Romans drew fresco's of the 'hisperian' women wearing it, it's as ready for the red carpet or cocktails today as when it was created in 1961. It's a style he re-worked in many guises and it returned after this death in the 1980's at the height of the decade of decadence. It's a repeated story of Balenciaga, copied by many, but rarely attributed to him.

Centre above the black lace of the Spanish Mantilla becomes a feather light evening wear blouse married perfectly to the cream-white silk skirt below and tied with a blow in an emblem of classic Balenciaga prettiness. Below treasured books showing women in Spanish regional dress in the styles Balenciaga would have still seen as a child and young are reference points for inspiration. As Spain moved through social upheavals in the early 20th century quietly and in-front of the eyes and cameras of the world, Balenciaga kept the flame of innocent national identity alive. To the right an ankle length golden dress embroidered in intricate detail is accessorised with a giant cummerbund borrowed from the men's wardrobe and tied in a bow at the back. The simple rose and gold tonal contrast making a bold an elegant statement. To the right the bridal white lace is adapted to form a ladies dress suit, unfettered by a designation of marital status, it could dress a women of any age.

Growing up in the quiet fishing village in the Basque country Balenciaga was also connected to the world of high fashion through the work of his talented seamstress mother. She was one of the local ladies that Spanish high society, including the entourage of Queen Ena, turned to for dressmaking services during their Summer sailing holidays around the northern Spanish coast. With a keen curiosity for his mother's profession, a quiet hardworking nature and patronage from the local Casa de Tores family (a marquise of the family was a client Balenciaga's mother, eventually becoming his patron) at the age of 12 in 1907 Balenciaga left home to begin an apprenticeship at a men's tailor in the near by fashionable coastal town of San Sebastien. Today we could never advocate leaving a parent so young, but I think it's the sheer depth of Balenciaga's training, even compared to many of his later contemporaries designing Haute Couture in Paris and Madrid, that set him apart from others and allowed him to develop a skill set that made him known as a maestro amongst the best. By his late 20's Balenciaga already had 15 years of experience in design, cutting, tailoring, and knowledge of fabrics for both women's and men's wear. Through luck, intuition, hard work and determination he had established his own name-sake Haute Couture House with a client list that would be the envy of any Parisian fashion House.

The exhibition houses several cabinets illustrating Balenciaga's work across three mediums, the finished garments ready to be worn, x-rays showing the often ingenious design construction that was utilised and on paper the design with swatch connecting us to Balenciaga's thought process. The x-rays produced thanks to the V&A's collaboration with x-ray specialist Nick Veesey provided Davies-Strodder and her team with many surprises in the construction of the garments showing Balenciaga's rigorous approach to making his design vision real. There's a dual nature to the beautiful dresses above as while they are outwardly refined and beautiful inside there is a technical structuring that requires scientific ingenuity. We are taught to think that science and art are two separate things but here in the structure of the dress you can see that design creates harmony. I'm also reminded that several friends in fashion; designer Georgia Hardinge and illustrator Susannah Garrod originally trained disciplines related to architecture. There is something very fitting about a mathematical approach to structural design and the amount of symmetry in the harmony of many of Balenciaga's designs makes me think that he had a 'mathmatical' mind trained through many years of apprenticeship.  


The desire to 'make it happen' is a motto to live by in fashion, Haute Couture and in life in general. It's the approach that I've seen very successful established designers such as Paul Costelloe take when they have a vision of a piece that is at first glance technically impossible to create. It takes a strong desire to make the seemingly impossible happen through ingenuity, intuition and hard work. 'Making it happen', I've seen shoots, garments, catwalk shows and projects take shape through sheer force of will and when it's all done the end result is always worth it.
Above are two dream dresses, both of which I'd gladly wear for a special evening as I'm sure many of us would love to. The cuts although exacting are universally flattering and embrace a clean simplicity that makes them equally appealing as stand alone dresses and also perfect pieces to accessorise with wraps, coats and bags. The sketch above with it's playful gentle ease is a piece of art in itself that you could frame. To the right a close up of the bow detail echoing the sash tie on the dress above maximises the romance factor innate in many of Balenciaga's designs of the 1940's and 1950's. Two of the strongest influences on Balenciaga's work in the early years of his career where floral motifs and ecclesiastical vestments that he translated into luxury. To the left below you can see the fascinating construction of a dress designed emulating the over lapping folds of flower petals. Drawn out below you can see natural symmetry of nature to be transposed onto the figure. The cope becomes a cape to the right below even mimicking the rounded neck with the asymmetrical hem adapted to the clear line of a dress composed with almost monastic simplicity. To the right a long sleeved coat dress offers an ultimately timeless option for glamourous evening wear that would perfect heading out to a party, theatre or opera performance or a gala/red carpet event. It's a dashing touch of glamour with the Balenciaga seal of romance. 

The dressing of the installation by Davies-Strodder and her team shows the attention to detail of her team in their adoption of Balenciaga's subtle colour intonation through his collections. Their 18 month journey in producing this project that saw Davies-Strodder travel the world quietly securing the permissions to use pieces in the exhibition has kept in sympathy with the spirit of this quiet determined man. The clarity of composition is an essential basis to creating what the eye perceives as refinement and whether you're familiar with fashion or not on a day to day basis, this clarity hits the eye and leaves you in no uncertainty that you're seeing high fashion from a master craftsman. The more we looked and the more that we saw and the mind boggled that we hadn't seen Balenciaga exhibited in the UK to date. Indeed this is, as far as the V&A know and fashion press know, the first show of his work ever staged in this country when a large body of his work has actually come to the UK over the past 70 years. The current fascination with the detail of work that takes place in the Haute Couture atelier which I helped to promote in the last few years has, if anything, played a part I feel in bringing the spotlight back towards Balenciaga. In the final analysis his atelier produced some of the most exceptional fashion of the 20th century through every season. Equipped with studios for cutting, sewing, tayloring and further rooms devoted to millinery and shoes his was an exceptional production set up unique in it's time in Paris.     
Diana Vreeland the Editor of Harper's Bazaar is seen above to the left with a coat from one of Balenciaga's collections of the 1960's. She was devoted to Balenciaga as many editors where and in an even more effusive commentary than she generally gave she said of the designer, "Balenciaga was incredible... I was madly infatuated with his clothes. His clothes were devastating. One fainted. One simply blew up and died" Of course they didn't, the Haute Couture clients bought and in the days before mass Pret a Porter in Paris, Balenciaga was one of the designers most eagerly sought for licensing agreements by the most exclusive department stores in the world. Vreeland profiled Balenciaga in his first major retrospective at the Met in New York in 1793 but the man himself only ever gave one interview and refused press access to see his collections until a month after they had first been shown to potential clients and buyers. He was focused and determined and as we might say now 'shut out the noise' and got on with what he wanted to do.

To the right the famous jacket worn by model Lisa Fonsagives-Penn in the portrait shown on the cover of Vogue's book profiling his career. Ripples of fabric run from the neckline down the elbow length sleeves with a high slit at the side giving the arm maximum freedom to move. I see hints of a simplified late 16th century coat but at the same time the design appears to be futuristic in it's slick conceptual-ism that moves across the figure of the mannequin. To the right, two beautiful dresses in contrasting style are part of his expansive repertoire flanked by the fabric mood books and colour swatches that record the history of his fabric selection. These really are treasured pieces of fashion history. To the right, two outfits in a style probably recognisable to many as the Bar or New Look from Christian Dior that are actually early examples of post war style by Balenciaga. They show the fascination that Balenciaga had with the crisp delineation of line fitting close to the figure. It's not too much to suggest that thre was mimikery on the part of Dior, ever the shrewd businessman, while Balenciaga was a true designer. Balenciaga was hurt by this when many of his clients bagan drifitng towards Dior and it may have led him to be more self contained within the world of Paris Haute Couture.  
A cabinet housing some of Balenciaga's most famous black dresses shows the versatility of his talent. Above to the right the famous envelope dress of which only two were made as rarely for Balenciaga the he created a design that wasn't altogether practical to wear. It's a piece that has become part of fashion design legend. It shows the flip-side of Balenciaga's astonishing talent. He mastered both the classic and the conceptual with both genres of his creativity, still heavily influencing designers to this day as we will see later in this article. The two black cocktail dresses above are sophisticated and cute in one and yet again you look, sigh and see that they could easily be picked out of the cabinet and worn today. The ruching and bows in the successfully adopted post Edwardian style Balenciaga crafted for the mid-century clientele cut a clear line of elegance while the layers of tulle in the skirt and sheer lace outer layer of the knee length dress to the right.

His delicate attention to structure was reversed in one the designs that was the hall mark of his creation of a new modernity. To the right the 'sack' dress was a seemingly shapeless construction with a cylinder with sleeves and a neckline. Controversial to women who were accustomed to seeing intricate or stylised design this looked so plain and unremarkable. Some to be blunt, even thought it looked 'common' but as the pace of life was quickening more and more women from the wealthier backgrounds who bought from him needed day wear that was simple and easy. Increasing number of women were working and fewer had or wanted ladies maids to help them dress in the morning. Times where changing and Balenciaga either pre-empted this or more possibly noticed it amongst his clients wardrobes and adapted to what he could sense was coming.   
Above to the left a classic 1950's day dress is embellished with hand painted floral detail accented by a beautiful light bow at the upper bodice. Mary Blume,  author of 'Balenciaga: Master of us all' described his clothes as 'requiring a bearing and in return offer assurance'. Although many including clients Pauline Rothschild and Gloria Guinness noted that his designs where light and comfortable to wear; his day-wear and evening wear pieces alike where highly reliable for women in the public eye undertaking formal duties. The three day-wear dresses above have a precise definition and quality that illustrate how the garment construction supported a modern regal touch was one of the strong points of Balenciaga.

Centre above the two formal and evening wear pieces capture the essence of regal composure that would suit royalty, actresses and many clients living in the public eye or looking for the best formal wear that could be found. To the left scalloped fringing of a long coat accents the beautiful embroidery and feathered sleeves adding an extra flourish to the shape without looking superfluous. Worn over an ankle length black dress it creates a simple black and white theme of contrasts that is one of the classic formal colour combinations of the twentieth century and still today. To the right a beautifully embroidered cream silk evening dress with cape is completed with gloves like it's neighbour. To be worn for balls, the theatre, dinners or premiers it's yet another piece that could easily be worn today. Balenciaga's first clients where from amongst the high aristocracy on Spain who moved in Court circles and he never forgot the principles of garments construction that he learned from their wardrobes and lifestyle needs. Queen Fabiola of Belgium was one of his best known clients, born into a Spain aristocratic family she championed his talent from her country of birth that she knew during her twenties.    
Vreeland gave the memorable quote that "For nearly twenty years he was the prophet of almost every change in silhouette" high praise from one of the women perched atop of the industry watching it unfold across the 20th century. There's no false flattery here and on the upper floor of the exhibition space a beautiful film of Balenciaga's designs morphing from one into another in a continuous series in a single fluid guesture shows the transposition of his ideas made real.         
It highlights the diversity of the designs while showing their link around key themes to each other and is absolutely mesmerising to anyone with more than a passing interest in his work and the fashion faithful and design lovers out there will probably want to see it through several rotations. Colours run from one to another and hems rise and fall, shapes swell and sculpt while all the garments remain true to Balenciaga's themes of excellence. Some looks are conceptual, others are classic all have the unmistakable touch of elegance that is the kiss of the magic of Balenciaga.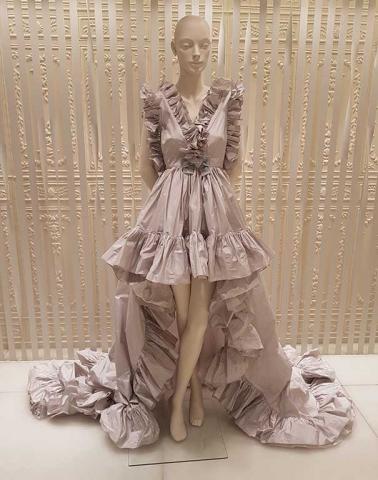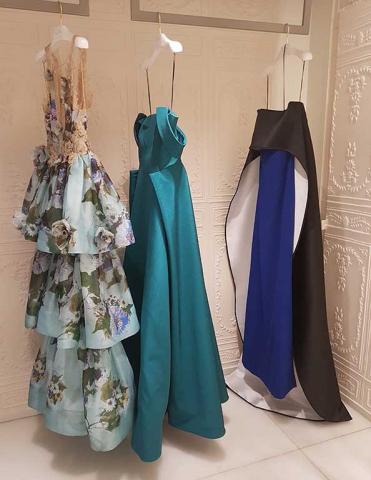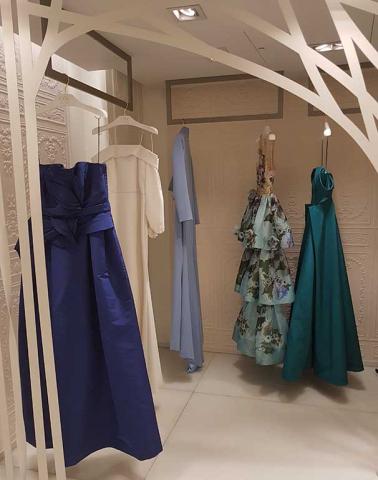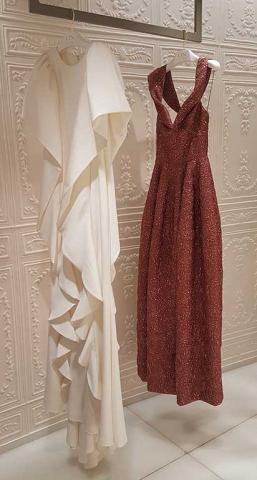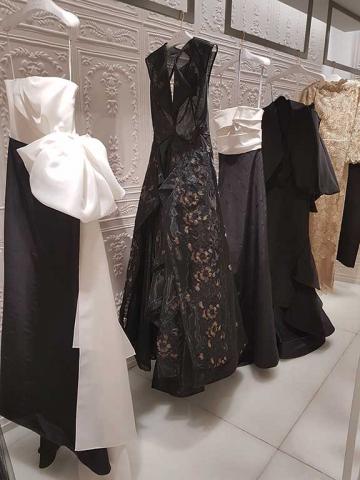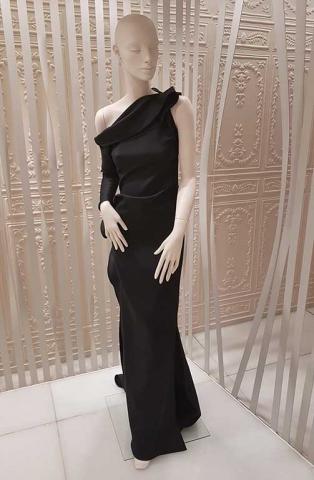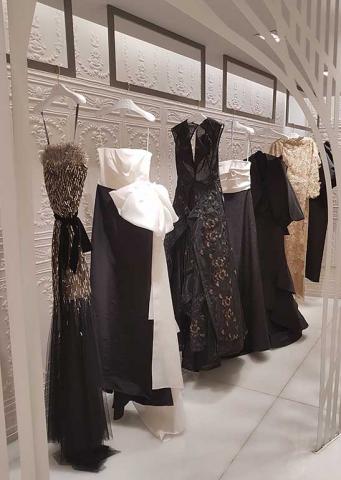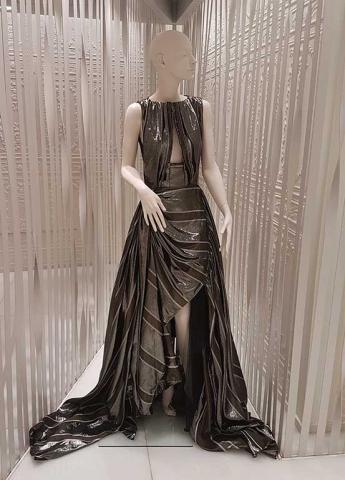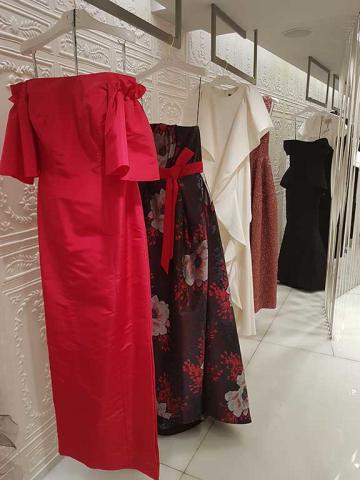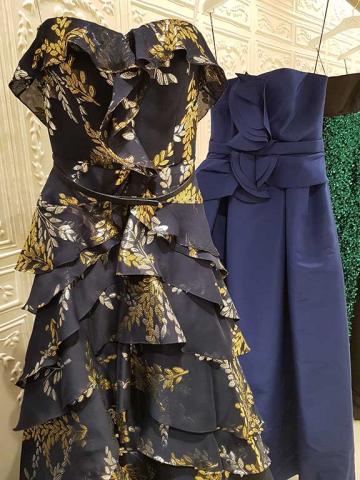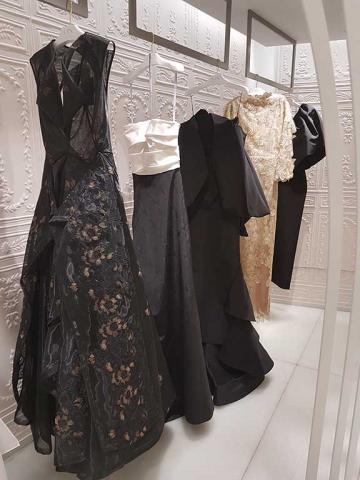 One of my favourite quotes of Balenciaga himself that contemporary fashion is now I think starting to put into practice again is that "A dress follows the women's body, It's not the woman that follows the dress." This is absolutely right and I hope that we're moving back to an era where woman are not interested in adapting their weight and form to suit the ideals of a fashion designer or editor. It's something I've never believed in growing up in a sleepy country large village away from the whirl of the fashion industry but hearing about how things used to be done in the past, for women themselves.

The upper floor of the exhibition houses a mixed dispay of Baleciaga's designs alongside those that where inspired by him including work by designers such as Gareth Pugh and Molly Goddard that trace their roots back to his work. This shows the flip-side of Balenciaga as a designer who was able to see far into the future and in spite of his ultra-traditional training was one of the free-est of thinkers amongst the established Haute Couture world. Above to the left a Gareth Pugh jacket and floor length skirt from his Autumn-Winter 2013 collection echo the classic lines of Balenciaga's style while zeroing in on a 21st century aesthetic. This look would make a strong red carpet contemporary statement at a film premiere and adopts the themes of the inspiration from Japan that came to Paris through the work in Madame Voinnet that Balenciaga appears to have taken some cues from but never copied, because he too much the gentleman. To the right shown from three angles a beautiful conceptual piece from Issey Miyake takes the form of a framed tube with a lime green inner side gently contrasting with the outer white. There's a calm serene look to the piece with the gentle movement of the pleats giving the impression of the wearer floating as they walked. Issey Miyake was an apprentice of Hubert d'Givenchy who studied under Balenciage thus completing a circle of influence in this exhibition.

To the right a metallic disc mini dress is jointed chain-mail style to not only shimmer but move gently in harmony with the figure of the wearer as she walls. It's a look that many of us at the exhibition where craving to be able to try on and take out to dance in. Once again it's a demonstration of how Balenciaga always designed for women, and the famous 'envelope dress' aside; her never created anything that wasn't an easy pleasure for women to wear. This dress also brings to mins for the super-model era of the 1980's and early 1990's with Gianni Versace's beautiful bold creations lighting up the catwalks and women's wardrobes.  

Red floral embroidery on the outer shift layer of the dress to the left above shows the skills of craft in the atelier that Balenciaga prized so highly. Each finished piece had to represent the perfection of the House; the best that he could possibly give to his audience of clients and journalists at his salon shows. Simple and sleeveless it could be worn by women across several generations and if you found one in your Gran's wardrobe, it would be find of a lifetime. Centre above a beautiful mini dress forms part of the 1960's era looks with sequins at the bodice shimmering into a skirt layered with feather plumes. Crafted to subtly echo the line of the hips at a lower level it's a party-ready dress that would be a dream to accessorise with either contemporary of vintage pieces. To the right the mini-dresses and coats show ably Balenciaga catered for a new generation of clients in the 1960's as well as women of an older generation who where very happy to show their pins, released from more conservative fashion lengths. Bright patterns and a playful use of textile take a step away from the formal wear of his designs to date and bring a new colour and energy to his catalogue of work. Stripes adorn a coat utilising formal lines and coat style but spinning it into something different. Pockets appear on a dress with bold patterns looking like the bold signals and shapes of radio waves literally keeping fashion in tune with a current era.

The neat and chic outfit above with it's domed cap and white jacket sitting above a beautifully embroidered skirt channels the utilitarian design that was common in the 1960's where an outfit could go many places and look smart but not be too formal for a casual setting. It's quite a hybrid and the floral print detail at the shirt seam and in the raised quilted design adds a touch of girlish play to the piece. It's swinging sixties magic. Behind it in the cabinet crepe folds in platinum draped loosely on the figure in an off-shoulder style, again this piece challenges the traditional lines of Haute Couture evening wear and created something exceptional. To the right a beautiful diaphanous gown with train included forms a modern silhouette that also resembles piano keys in a playful twist on contemporary influences.       
The exploration of fabric and technology was something that Balenciaga took very seriously and he worked very closely with Swiss textiles producers Abrahams to create the most advanced fabrics that where possible. A gallery of the exhibition is devoted to The above pink jacket dress by Rei Kawakubo interprets Balenciaga's design playfulness and adaptation of traditional lines. Here perhaps in a more ostentatious form I feel than Balenciaga would have taken, the layered dimensions of an 18th century dress are expanded upon to create a conceptualised vision. A sports jacket meets high fashion. To the right a delicate black baby doll dress mirrors closely the chic of the Parisian post war cocktail dress style with a light and breezy approach to creating something beautiful. One of the leading British designers Roksanda Ilincic lent a bright pink dress using the nipped waist and lantern sleeves, a signature of Balenciaga to create a look in a recent collection that encapsulated the passion and glamour of his work. To the right a grey cape coat by Simone Rocha made from a
broderie anglaise
created from plastic rather than woolen tweed. Simone quotes Balenciaga as a key reference point for her work and you can see the influence of his style on her garments from time to time.
There's plenty to see in one of the most thought provoking fashion exhibitors that the V&A has staged in some time and as their standard is pretty high, again it't one to mark in your diary during a trip to London. As I finished writing this piece I also looked at the early summer British Vogue magazines and saw, flicking through the pages traces of Balenciaga style, un-attributed but there for all to see. He's like a fashion secret 'hiding in plain sight' for only the initiated to see. We are all in his debt and thank to the tenacious work of Davies-Strodder and her dedicated team and collaborators hopefully many more people will know the name and understand the influence of Cristobal Balenciaga on the fashion world today. The 'then and now' sense of the exhibition rather than a retrospective has been completely the right was to show this. The exhibition runs until the 18th of February and entrance £12. Visit
www.vam.ac.uk/exhibitions/balenciaga-shaping-fashion
for more information.            
There arn't many places that offer a one-stop place specifically for luxury evening-wear that encompasses brands from the UK, Europe and the US whilst offering a service that isn't focused on selling one particular brand as some department store concession can be. It's a feast or the eyes and sense and if like me you're thinking about events that need to be dressed for in the coming season it offers a practical way to choose quickly. Above to the right a rail of dresses explores some of the key autumn colour themes in navy blue, emerald, teal and black.        
Above this piece by Zac Posen uses my signature colour theme for the blog and also brings florals into the fall season in a role-reversal of the seasons. US based Posen is one of the designers who has been the most frequently stocked at OnMotcomb and he's a great supporter of the boutique and the space it gives to clients to look and consider pieces. With it's embroidered semi-sheer shift outer layer, halter neck style and gentle accenting of the waist, it's a clever piece that elongates the figure to the eye and flatters a longer line figure. Centre above a baby pink Christian Siriano dress, that can be worn with the shoulder unfastened to form a cape, heads a selection of lighter coloured pastel pieces that could bring a delicate lift to your new season wardrobe. Followed by a cream dress that interprets an adaptable off the shoulder style in similar way these both offer a minimalist contemporary look that still cute.

Behind it a Monique l'huillier dress in lilac with feathery romantic skirt finishing could also be worn with a contrasting white or black wrap or jacket on autumn evenings.To the right above another Monique l'huillier dress with sequined main body in burnished gold flowing down to a wispy silk organza floor trailing hem is a very classic evening wear piece for the autumn and winter nights that I could 'see' being worn by a client at a film premiere or at a special gala or dinner.     
Fusing the richness of gold with lapis blue applique flowers the dress above by Carolina Herrera is a classic piece of high ready to wear that OnMotcomb specialises in that will help you look your best on special evenings. By it's side above a dress by Oscar de la Renta in delicately printed silk uses the charming motif of harvest in golden and silver ears of corn delicately rippling and swaying down the surface of the dress. Behind it a navy blue Carolina Herrera piece with pretty cut out floral shapes resembling an origami creation at the bodice makes a subtle but charming choice for a special piece of evening wear. To the right the cream Christian Siriano piece again features with a closer look at it's neighbour by the same designer and recently worn by Celine Dion. To the right these dresses in mono-colour are contrasted by a piece from the same designer showing swallows printed onto sheer midnight blue silk. This dress can be worn with the shoulders covered by the dress or with the dress pulled down into an off the shoulder style to suit your mood, occasion or even how warm the evening feels.    
A dazzling Elizabeth Kennedy dress with a front veneer of emerald green sequins and clever asymmetrical black fishtail appears first above to the right. The young New York based designer is fast making a name for herself in establishing a luxury brand that comprises the most classical aspects of beauty. The off the shoulder dress like it teal green neighbour by Zac Posen could also be worn with jackets and wraps to shield against the cold on winter evenings and will make a stylish addition to your dress collection. Centre above in scarlet red this Giambatista Vialli dress is a perfect red carpet piece. The train may not be handiest thing if your dancing at a ball but it's a piece made for the camera. To the right an Osca de la rent dress in Magenta is a subtly cut elegant look that will be perfect for a wide number of social occasions that you may have coming in the new season. I also think it would make a great date dress. The cinched bow detail at the upper arm below the shoulder is a simple but pretty detail that enhances the natural bone structure of the wearing in a very flattering way.     
 

A Scandinavian all season wardrobe from ARKET.

Coming to London's Regent Street in late August is something that I predict will be huge. Scandinavian collective super-brand ARKET brought to these shores by it's parent company H&M is a no nonsense fashion and lifestyle mARKET (take off the M and you have ARKET - see practical) that has the irresistible lure of clean cut Scandinavian practicality. In a world becoming more hectic our Scandinavian cousins have never lost sight of the importance of taking time to focus on the detail and quietly waiting off-shore they have been observing the British market waiting for the right time to strike. Hmmm.... sounds a little historically familiar. The word Arket in Swedish means, 'blank piece of paper' and this back to first principles feeling permeates the brand. At their Summer Press day at the Royal Geographical Society I got a taste of their fascinating ethos encompassing, fashion, writing, art, food (they have chefs in their team) and a holistic almost clan-like embrace of multi-talents. That is something we need to get back to believing in here in the UK, in my opinion, rather than latter day un-British narrow mindedness. So yay for ARKET because this sense of revival it makes everything so much more fun! This is hygge as they call it over the channel in Denmark but with a sophisticated twist.


This platinum and silver dress from Toni Maticevski is a new look in from the designer for autumn. The shimmering quality of this dress is delicate and creates a beautiful impression either up close or from a distance across a room. Centre above first in this range of dresses you can see a textured black gown from Zac Posen that continues a layered skirt theme in his designs that he used last season. Behind a sweeping off the shoulder Oscar de la Renta dress in black and white is a perfect piece for balls and slightly more formal parties this autumn. Behind it a black Christian Ciriano dress in black with layers of fabric gently folded like flower petals makes a quiet single colour statement like the Ashish Studio dress above to the right. The look styled on one shoulder adds a hint of drama, but good drama.    
A trouser suit with train makes an alternative addition to the more formal styles of evening wear on display to buy. This Christian Siriano outfit takes a contemporary approach to evening wear with it's ruched sleeve elasticated sleeve detail emulating smock stitching. To the right aside the above mentioned cream Christian Siriano dress hangs next to a beautiful Oscar de la Renta dress with minute bead detail and brings a gentle shimmer to the room as you enter. The second dress in the range above in the picture to the right by Carolina Herrera is a delicate floral tribute neatly tied with a red ribbon at the waist like a bouquet. It would indeed by a beautiful gift to give yourself and the darker tones of red and mauve-blues lend themselves well to creating a beautiful autumn look.     
When you're shopping for high fashion there are few things more enjoyable that being in a boutique that's well ordered and has the most fitting sense of colour and placement. It makes you feel relaxed and at home and with a clear eye it's possible to look at the colours and styles in front of you and see which would best meet your needs for the occasions you have in mind and which would best suit your fancy. The beautiful floral print dress from Marchesa with Aqua base and skin toned embroidered shoulders is a variation from the prevailing trends of single or dual coloured outfits but Marchesa is a name to look for if you would like to work more notes of floral expression in your dresses.      
The Monique l'huillier dress described above can be seen more clearly here showing the light fluffy volume that the dress possesses and also the train that runs behind it in more detail. Also included some close up shoulder detail from the Christian Siriano dress that appears behind it. On Motcomb is open to visit Monday through Saturday and the team who are devoted to fashion are always happy to chat with potential clients and give advise. They work closely with the designers that they stock and their studio teams also including Rosie Assouline, Naeem Khan and Katie Ermilo along side the names that have already been mentioned. It is a real treat to shop in a curated multi-brand boutique and the team are always happy to talk by phone or over email about the pieces that they have. Their instagram feel is also gorgeous and I'd recommend following, as well as mine of course ;-). 

Motcomb Street is known as 'the village' by it's residents and neighbours and it's cobbled streets evoke gentle memories of life in this part of Victorian London. At no. 23 Stewart Parvin Couturier to H.M the Queen has an atelier and salon and at no. 14 Carolina Bucci a private Jeweler crafts beautiful pieces for her clients as part of the street that is known as the Belgravia Wedding Quarter. The beauty of the stonework in this neighbourhood means that even on a grey day it seem to look bright and when the sun shines it looks brighter and more appealing than ever. On Motcomb seems to fit perfectly into an area that has so many unique and independent characteristics that still make it memorable to people from all around the world. Below to the left a Giambatista Vialli Haute Couture dress greets you as you enter and looks like a perfect piece to go away with as you head off into the environs of Belgravia.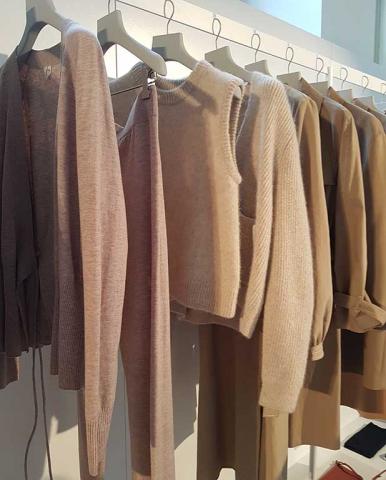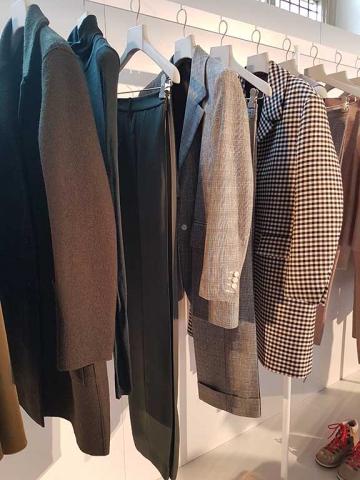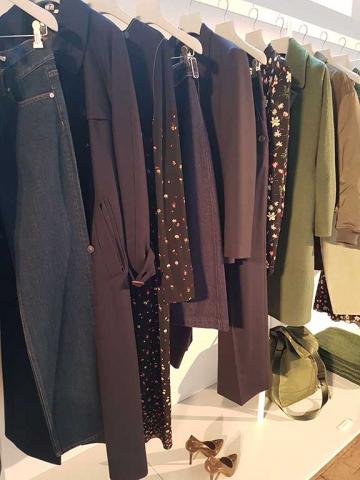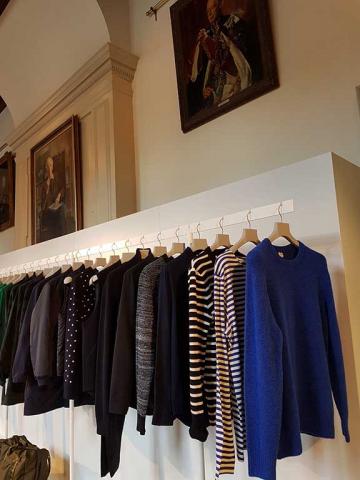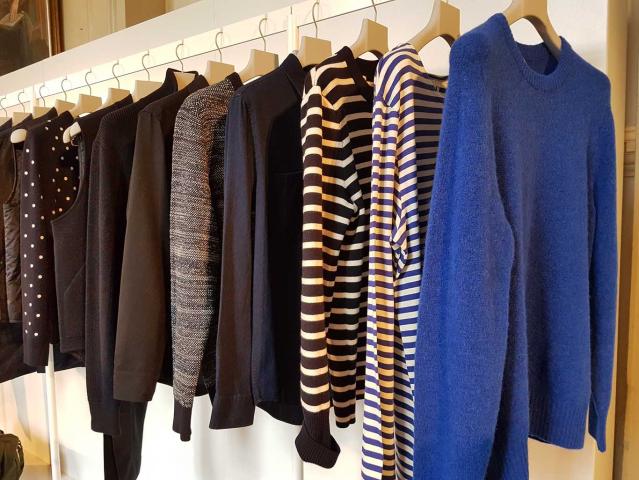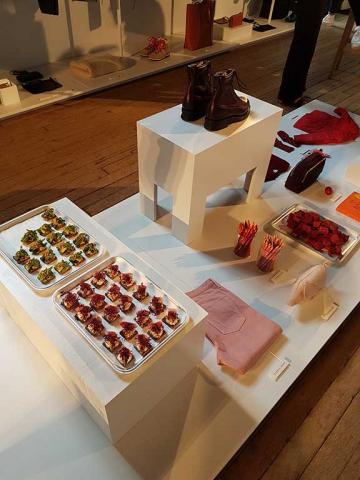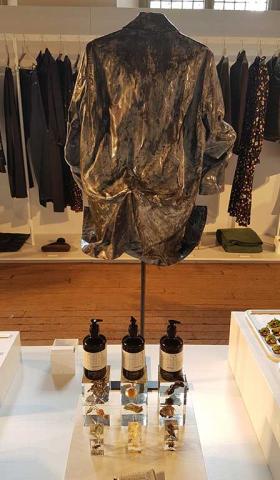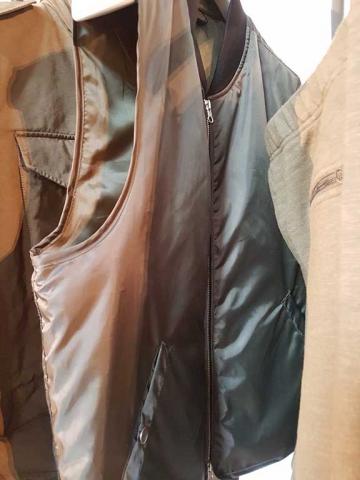 Jenny Packham Pre-autumn and Autumn collection hints.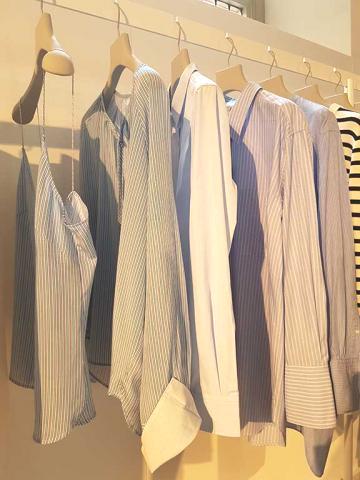 Fashion is the first thing that many of us will hear about ARKET and leafing through the substantial rails of their own brand men's and women's wear I was so impressed that I briefly forgot that it's just one string to their lifestyle bow. So all a-quiver looking to discover what I could pick up for myself I found a welcoming array of casual to smart/casual pieces ranging from T-shirts, tops and collared shirts all styled with an unmistakable neatness that fit easily into the wardrobe and suitcase of young trendy internationals but also don't look out of place in your local supermarket. Again it's that look of a smart civilised uniform that doesn't look overly like a display of cash or like you're dressing down on purpose. It should then hit the spot across many demographics.

Above to the left well cut white T-shirts and shirts where placed close to their pressed white trouser and short counterparts. Jackets in several interesting fabrics followed behind showing that ARKET's design team are interested in innovation too. Centre above the thin light blue pinstripes in chambray are a perfect all season addition to girls and boys wardrobes and the cute slip-top design is another genius 'why didn't anyone think of that before' piece illustrating the brands neat ability to identify the simple style solutions. A selection of boys light knits and jersey's, that could also find their way into the girls wardrobe too, show that the collective team of designers who are based in Stockholm currently have found ample scope in what they think we want and need.


In terms of hitting the target with the brand's identity H&M are hoping to avoid what some would term the 'hit and miss' factor in their chain stores. ARKET targets the shopper who wants to see carefully curated clothes at a slightly higher price point reflecting the more sensitive approach to design and higher quality fabric. Choosing to locate on the re-vamped Regent Street, that has itself undergone an image make-over in the last few years is a clear intention to place itself at the upper end of the high street brand identity. In an a somewhat crowded high street the obvious competitor is perhaps GAP but ARKET see themselves differently as, more in the vein of IKEA, they will also be offering a broad range of lifestyle options including and in-house bakery come deli founded on the New Nordic Food Manifesto which they envision will become a destination spot promoting clean healthy food with menus based on the regional produce available in Scandinavia. Perhaps a little like Tom's at Burberry but with a feeling of 'mission' about it and typical Scandinavian gusto. But I don't mean to belittle ARKET by saying that they are parts of another fashion story. It's a brand that wants to succeed, yes that's true, but they have hit upon something contemporary with the way that people want to interact with bands on a holistic/lifestyle level. It's not about wanting to be a certain celebrity a such rather identifying yourself with certain values. Good taste now means good clothes, healthy food and a stress free organised lifestyle with the quiet aura of success about it too for those who think on how people see them.   


Walking along the rails placed in the great hall of the venerable RGS the sense of overlap with the notion of travel was pretty apt. Touching the fabrics and feeling the super-soft cashmere was very inviting, in fact almost too tempting when one realised that we couldn't buy these pieces for a little while. A central principle of ARKET is their philosophy of an archive system of their designs. This fits together with the theme of sustainability as they are working to build an ultimate archive of designs, classic and contemporary, that people will be able to select when they want.

My understanding is that the new store will have a rail or display system similar to a library with the feel of an archive (again books, paper, ideas related) that people will be able to use by following reference numbers to find their style. The most popular pieces will stay in the collection from season to season gradually building a wardrobe of classics with pieces rotating in and out depending on clients preferences. It all sounds very methodical, user friendly and Scandinavian, so lets see how it goes.

ARKET's flagship London store opens on the 25th of August with clothes available to buy two days earlier online at www.ARKET.com


Another area of innovation within the business model that has allowed for ARKET to hit the sweet spot of quality and affordability is letting go of the seasonal collection model. A brave step in the fashion industry you may think, but actually (whisper it quietly) it makes a lot of commercial sense as the team have found. Again the trusty Scandi' (and old British come that) approach of trial and error and scaling up slowly has ensured that they have been able to keep production costs low and build long term supplier relationships whilst also being able to keep a firm commitment to sustainable and ethical production of yarns and fabrics. There's a feeling of timeless common sense at work here that also makes economic and commercial sense too. It's more than branding and a marketing gimmick, ARKET and H&M appear to have made a sustainable philosophy work in the practical sense too.


In areas where the team don't have expertise readily available at home in Stockholm they source the bet that they can find. That means outerwear fabrics are sourced from Japan and the italy provides input in terms of suited tailoring. Hopefully close proximity to Saville Row and Jermyn Street in London may possibly lead to future collaborations with the very best in men's tailoring, as it's often noted, style of the European gentleman has been modelled on that of the British man's wardrobe for over 100 years. Not all garments are new as the team's commitment to sustainability includes creating clothes from recycled fabrics such as recycled Cashmere. It's a sensible approach in a world teeming with clothes, far more than we could wear. It's a welcome nod to the future and a return to the past also in a way where mass consumerism wasn't the norm and clothes where carefully selected for quality and durability to add to your collection. Beyond their own designs the store will also host a further 100 largely Scandinavian brands in the true spirit of a fashion and lifestyle market.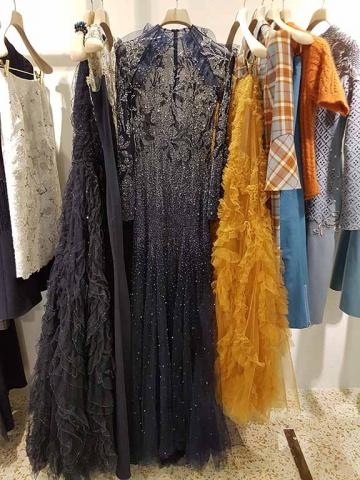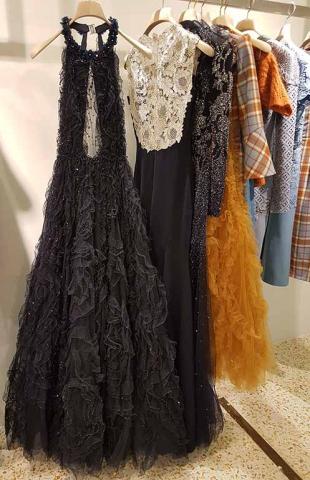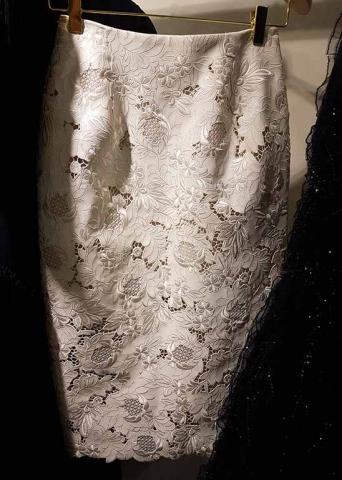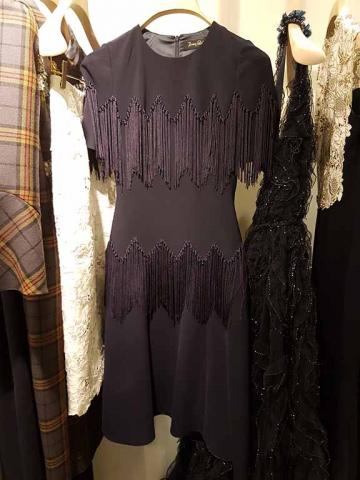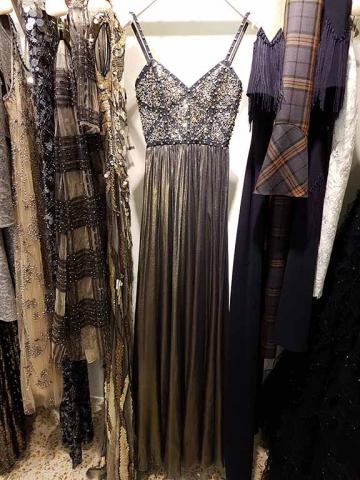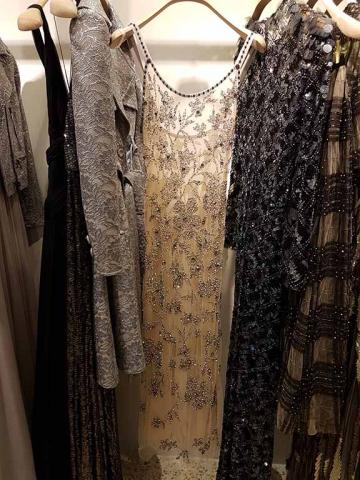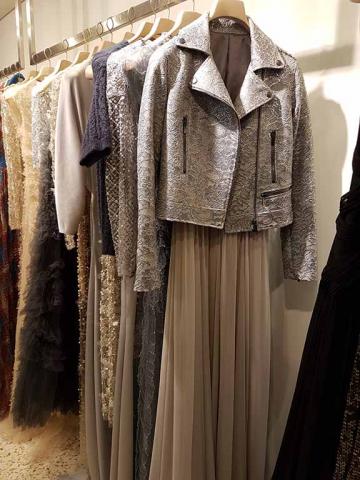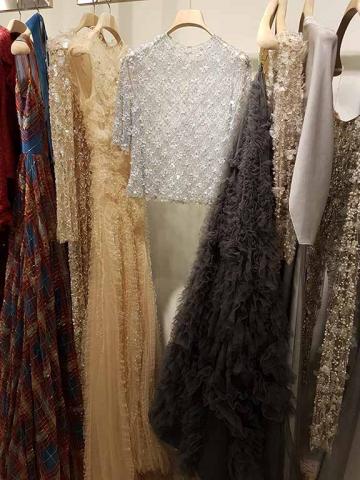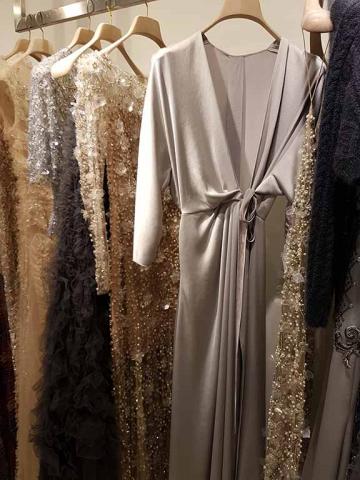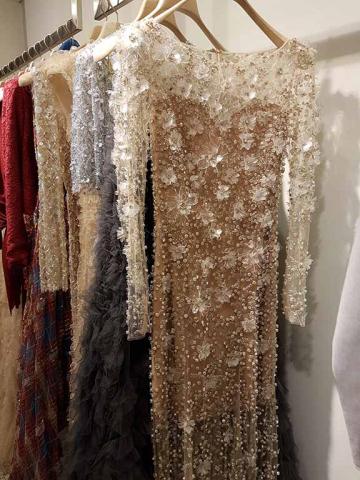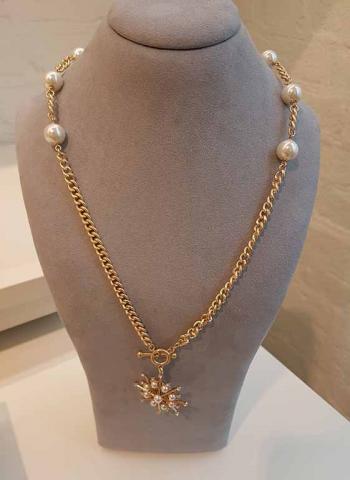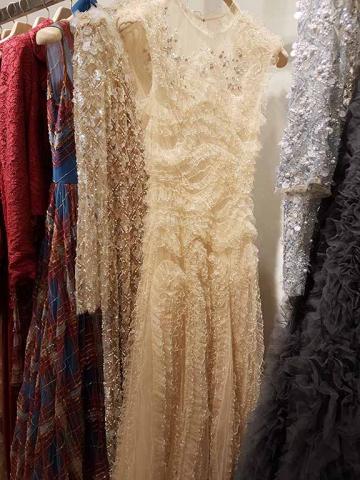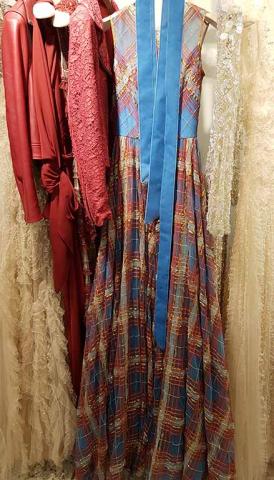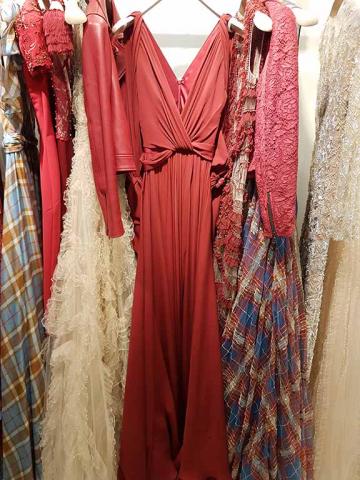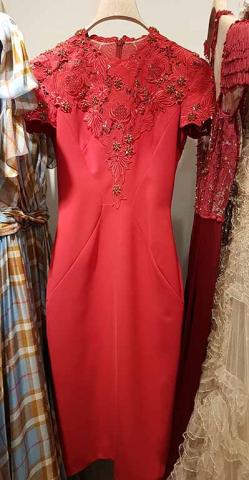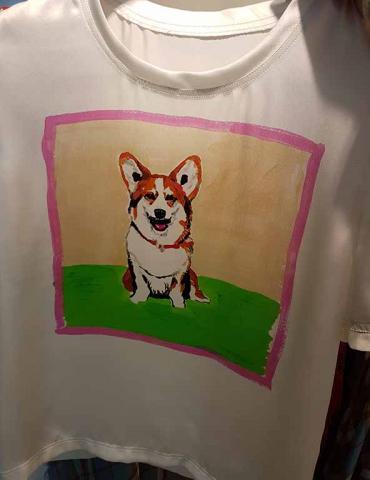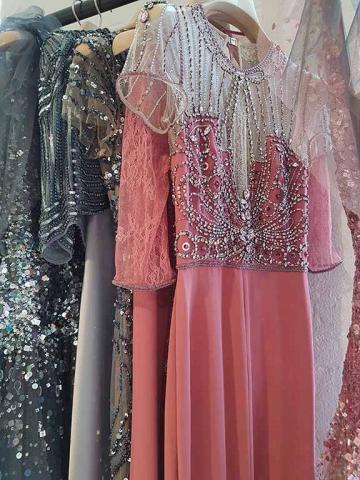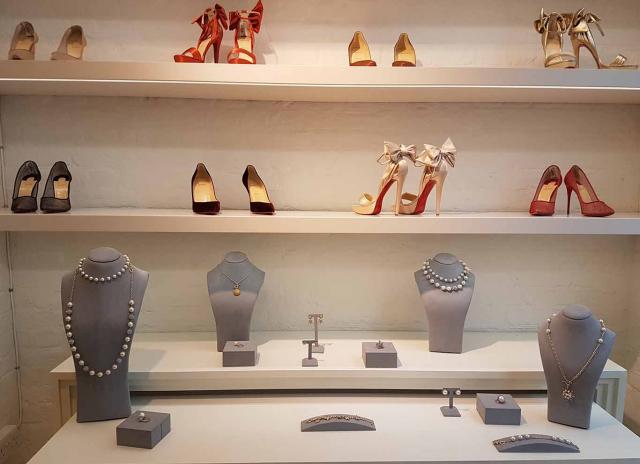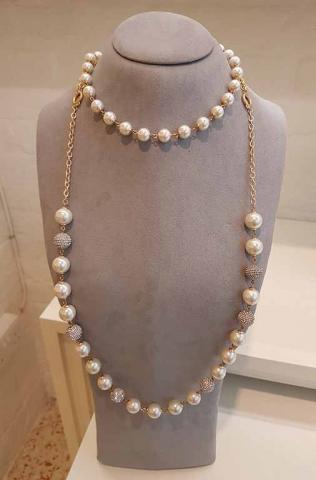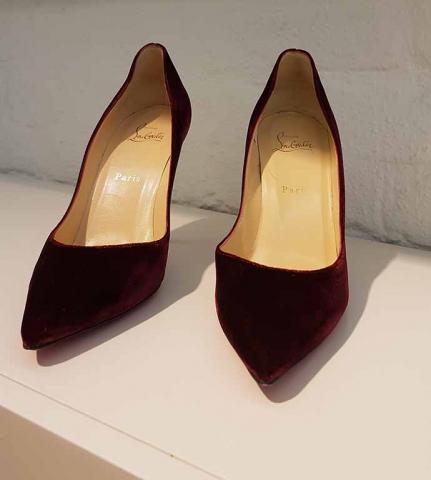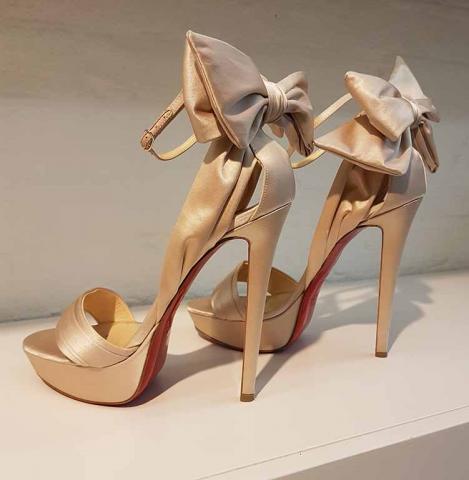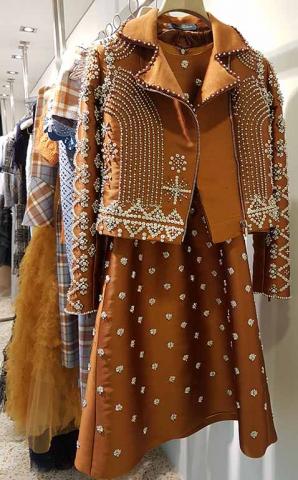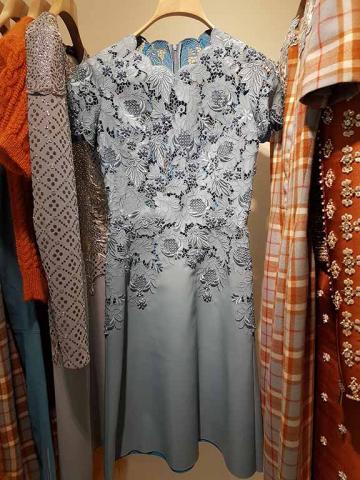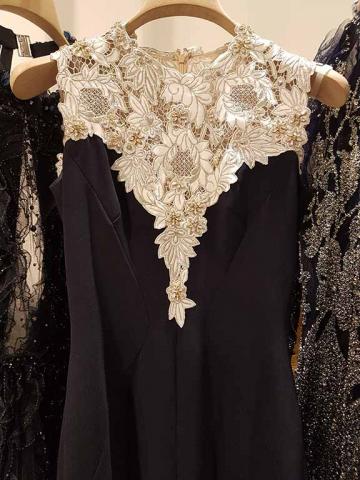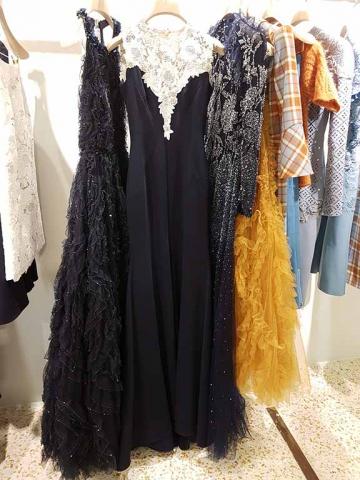 Back to the V&A Museum in London for Fashion in Motion with British Designer Molly Goddard
It's been a busy early Summer for the V&A with the new Sackler wing of the V&A being opened buy the Duchess of Cambridge thanks to the generous sponsorship of the Sainsbury, Sackler and Blavatnik families. As well as intriguing galleries of easter mystic sculptures suggesting transcedence and enlightentment the museum 

For Autumn a look at what we could expect for autumn Jenny and her team were as always the perfect hosts and offered a few surprises up their sequined sleeves. As ever there's glamour in high and more subtle doses to suit varying tastes and occasions and a delightful mix of day and evening wear was joined by pieces that definitely had a more casual feel to them. For me at least, this was the first time that I spied a delicate knitted sweater in a soft pumpkin orange on the shelves.
Modes and More Vintage in London's Pimlico host Sarah Kate Byrne and Martha Sitwell for an inhouse styling session.
People often use the phrases, "Well kept secret" and "In the know" in fashion but one place that seems very justified in the use of such words is Susie Nelson's Modes and More vintage boutique on Moreton Street in Pimlico, London. Former fashion editor Susie has a stock that dates largely from the 1920's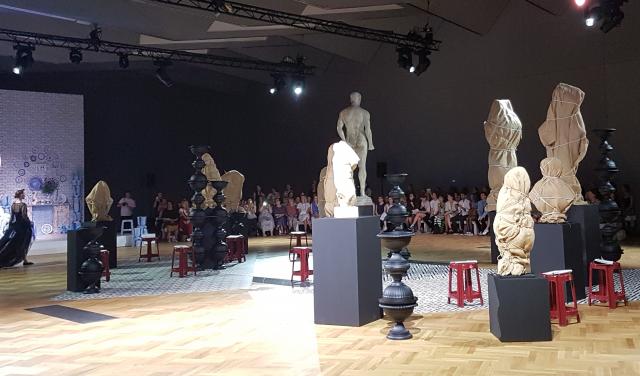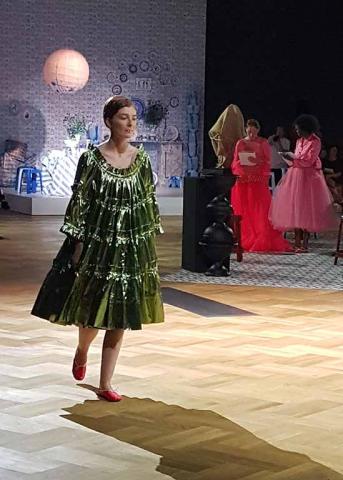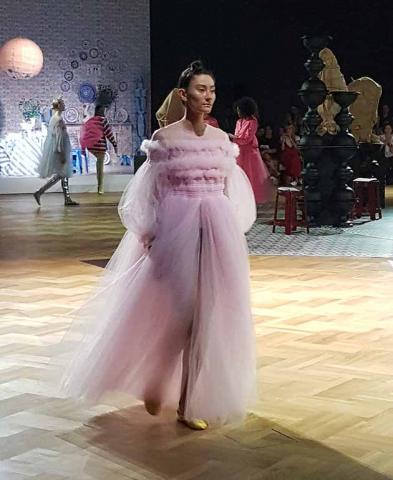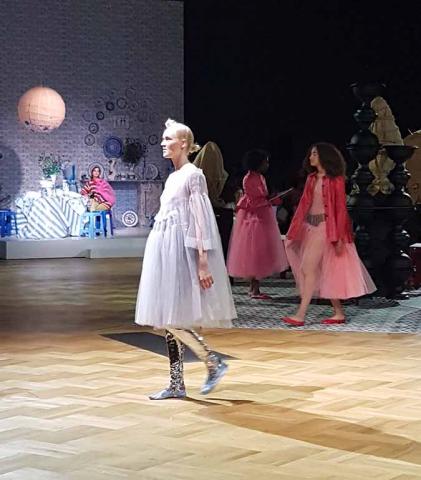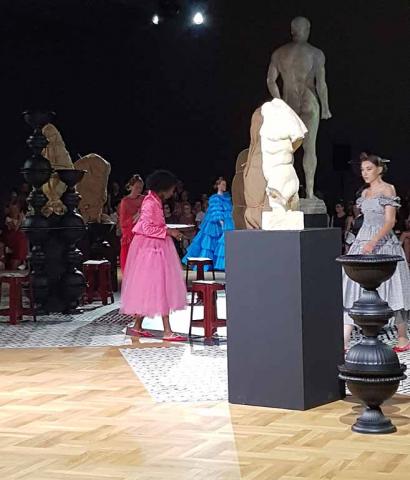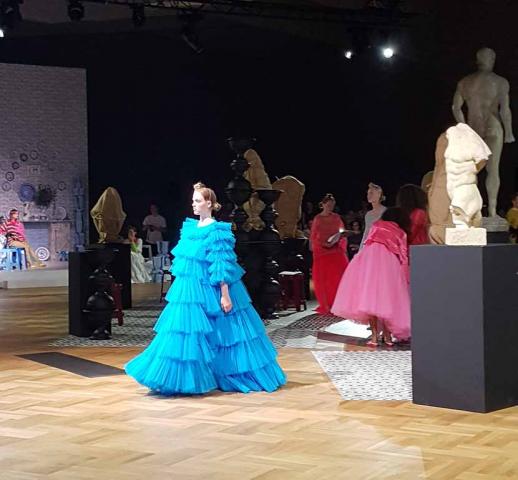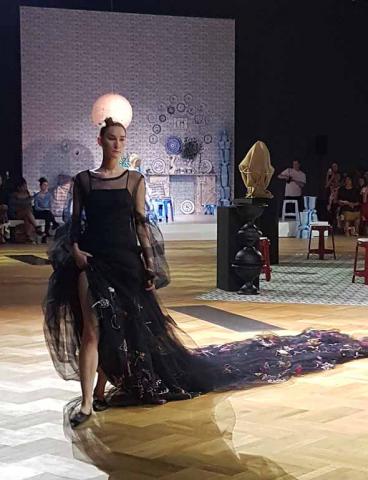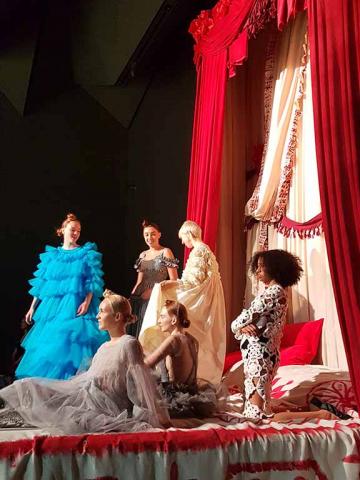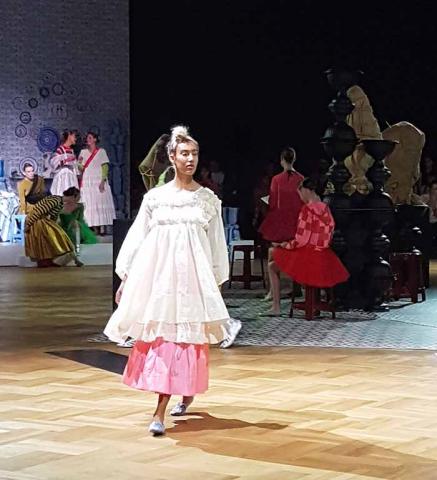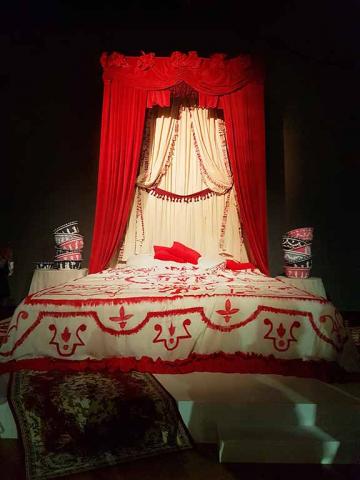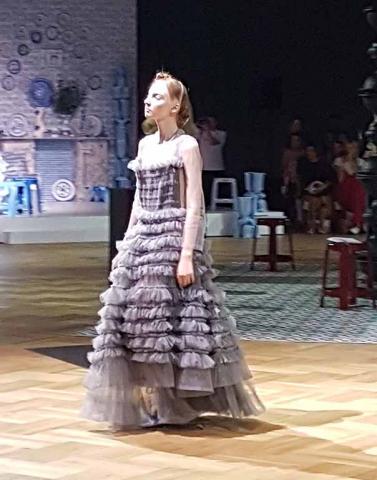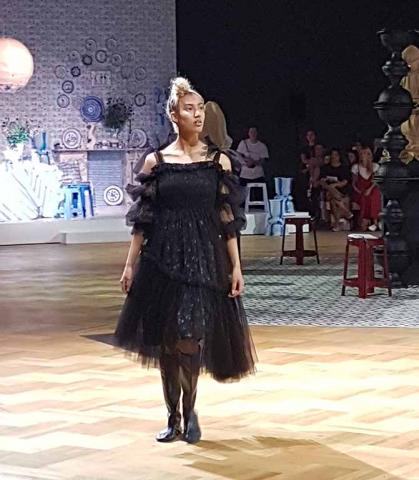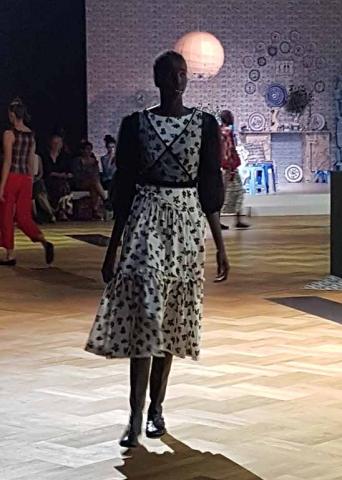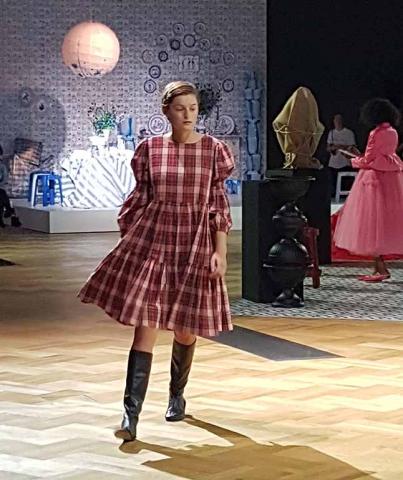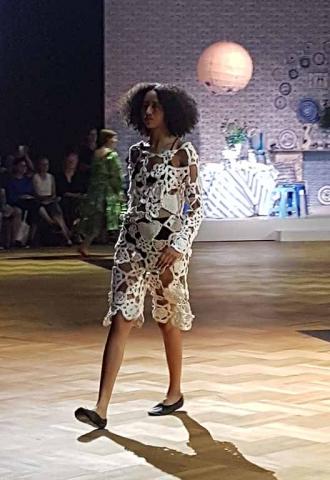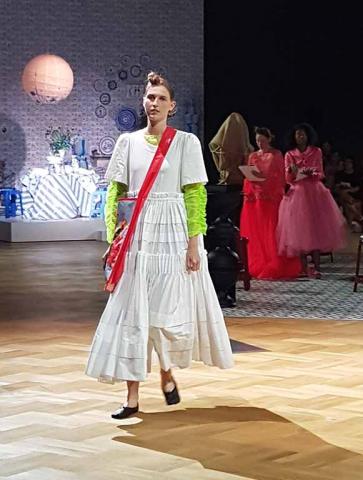 Catching my eye as I entered, a tan coloured skirt suit intricately sewn with sequins took a new direction and was something new from Packham's design stable. Using simple patterns slightly reminiscent of pearly Kings and Queens it's a bold statement that you could perhaps wear to a day time event such as a wedding or christening. The colour palette for the collection moved through three themes broadly from what could be described as biscuit or earth and sky blue, through midnights blue and white dipping the strength of the traditional black and white formal look moving towards iced blues and white with the collection interspersed with bold shots of scarlet and saffron.

The laser cut-away technique is popular across the collection and the light blue dress above with it's raised floral hints employs this superbly. It's a good day or day to evening option and could be worn with a tailored jacket. To the right two floor length midnight blue dresses typify the glamour gown that Packham is known for throughout the world. For three decades she has been one of the go-to names in British fashion for red carpet style. Light froths of folds and a constellation of sequins run across the fabric hoping to be taken on a special adventure with their future wearer.
 

Midnight blue is one of the most flattering and easy colours to wear for most complexions and has the knack of offering the perfect choice when you are sometimes puzzling over several garments simultaneously. Above another floor length dress combines the demure midnight blue with the delicate off-set of a lazer cut white white semi sheer bodice. The Autumn - Winter collections separates also included blouses, jackets and the beautiful skirt to the right. It's a dream formal or semi formal wear piece that you could wear to work or out at a dinner or perhaps a christening. A playful hint of the wild west is hinted at in the next look to the right with tassels hung in chevron styles below the shoulders and above the hips. Cut to the knee, it would make a fun choice for social occasions.

 

Scarlet appears in several feature floor length and knee length dresses. Above to the left a gown evoking Packham's favourite era of the 1930's and 40's hangs loosely on the figure and will highlight the wearers curves. Centre above a tunic cut dress embossed with applique detail offers a subtly styled option for a knee length cocktail dress. In this row you see two of the tartan designs that are another surprise of the collection. In floor-length silk they combine some of the colour themes that appear across the collection, tan, light blues, red and a light champagne-cream. To the right a dress that again ticks all the red carpet boxes and would also work well of course at private events. In cream fringed pipping it's an easy flattering piece and could be worn with a wrap in winter.       

 

Above to the left a shimmering blouse is composed of sequins giving the impression of a shimmer of magic as it sits on the figure. This could work with a number of skirts from the collection in straight or full style and could make an easy addition to the wardrobe to pair with many pieces. The jacket above in silver is a slightly more rock and roll piece that what you may expect to see from Packham but on closer inspection you can see that she's borrowed the shape and instead of leather has used carefully crafted laser cut panels embroidered onto mesh as with some of the dress bodices above. The silver sash tie explores the theme of metallic with a sash waist using a single fabric as opposed to embellishment. A sequined sheer slip dress is a bold statement to make but could also be worn with a nude under dress for those who wish to reveal a little less. To it's left a grey belted raincoat uses intricate embroidery to transform this garment into a glittering piece.      

 

This collection hits the spot for Packham's regular clients and will always attract interest for it's distinguished client base. She brings out sequined pieces galore with just the right measure of shine and sparkle in the right places that will work. On the rails however there where some surprises including a child-sized denim jacket with poster paint colours. Above to the right a t-shirt that was hard not to love. A little Pembroke Corgi sitting attentively on the grass awaits instructions and perhaps hopes for a ball to come his or her way to play. Perhaps it's a reminder that fashion should be fun for us all to enjoy and never take too seriously.     

 

Costume jewelery is on hand in the studio as is work from some of Packham's closet collaborators such as Christian Louboutin one of the most desire able cordwainers in the world. There is also a selection of purses to peruse and her private sales are a must for picking up extra pieces such as chic box clutches as well as dresses and evening wear. So I came away a little surprised but having met the lady herself, not entirely as she has a passion and humour in her work that invites new ideas.      

Now possesses a large underground chamber where it can show exhibitions including fashion shows to an audience in the round. Goddard is the first designer to exhibit here in the popular Fashion in Motion Series that allows designers to show case current or combined retrospective collections to a free audience. 
The scene was set as a new gallery or display with statues being unpacked and stools dotted around the room ready to be sat on by the budding art students who take a turn modelling for us before settling to sketching and having afternoon tea with their friends. The first dress that entered had the effect almost of peacock feathers in the lengthened train strewn out behind the wearer. The delicate black dress has all the classic hall marks of Goddard's modern fairytale style that has an edge of punk and irreverence about it that won the hearts of the judges of the prestigious LVMH prize. The light white and pink double layered dress contnues the theme of re-worked vintage that Goddard so ably creates with pin ticked borders at the bodice and in the hem of the overdress. A dropped pink under-skirt adds a contemporary romantic touch above soft pasel light blue ballet flats.     
 


In creating looks that have a more day-wear feel she takes a broad look at themes including a tartan pinafore dress with double panelled skirt matched to knee length boots. It's inviting to be teamed with a warm chunky knit cardigan or wrap on the coldest days. Center above a cross panel style is used for the dress bodice with the feminine panelling appearing again in the lengths of the skirt giving the feel of a traditional country dress. Ease and playfulness permeate the collection with Goddard making looks of greater or less formality to keep women entertained with her style. There isn't often an obvious rule if a piece should be for the day or evening with the dress to the right accentuating a more high glamour mood with a gauzy black skirt sitting over a beautiful under dress. Pin tucking in the sleeves and detail at the neckline, waist and skirt length are some of the hall mark features of Goddard's style that make it so recognisable. To the right a white dress with neon green sleeves channels some of the bolder colour contrasts seen in her earlier collections with pin tucked pleats creating a three dimensional layering effect.    

 


A crochet style white dress is another expression of creativity of Goddard's girl this season as she walks around the room with thoughts of art in her mind. Looking possibly home spun it also hints at a sense of ease and self understanding that has been developed. More daring neon colour combinations return in salmon pink and green with a sheer ballet skirt showing confidence in beauty and a statement floor length blue dress comprised of tulle layers in vintage Goddard style. This was one of the most photographed looks from the autumn-winter collection and shows Goddard at her fantastical best weaving a neo-punk fairytale dream for her audience.    

 


House style of pin tucked layers of skirts and dresses transcend across fabrics to include plastics. There's a lot of demand for Goddard's fantastical whimsy pieces and each season she manages to contrast the bold with the subtle to suit different tastes and occasions. The strong neon colours are contrasted with the light tones of mauve, pink and cream. As models walked around the new halls they looked thoughtful before sitting with others on the wonderful set pieces designed by Goddard's film-set designer mother. One piece that caught the eye was the giant bed crafted within a couple of days and comfy enough for a group to sit and chat on.

 


Floating and light but there is a core of sincere strength in her work as the women wearing her styles proudly meet life on their own terms. The dress above to the left plays with a ballerina skirt style theme made into a full length dress softly just touching the floor. Center above the gingham check pattern of summer dresses is brought forward to the autumn in a cool grey style with fluting around the waist and a double tiered layered skirt. To the right a sheer magenta gown flows across the figure as it sweeps theatrically to the floor adding a neogothic appearance to the collection. It would make a striking red carpet piece.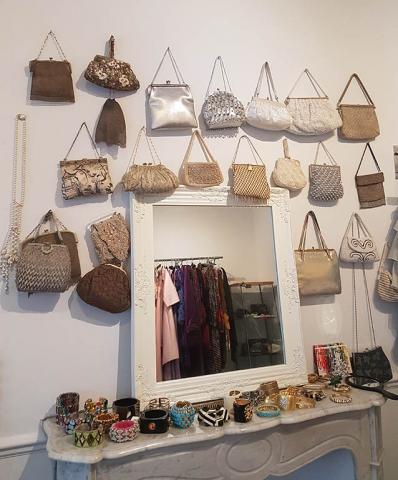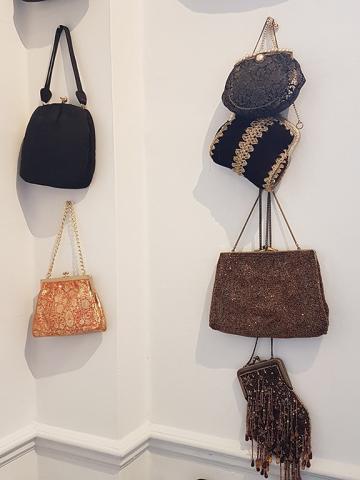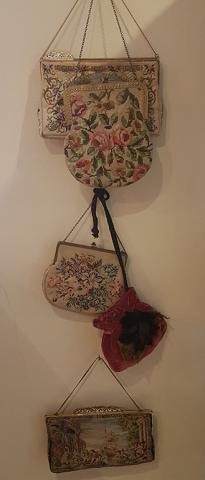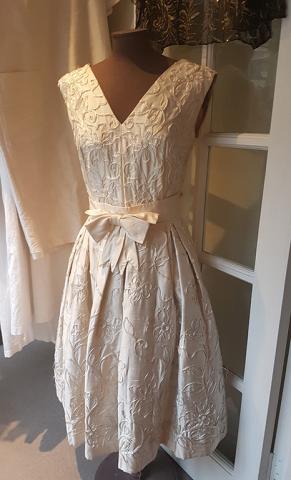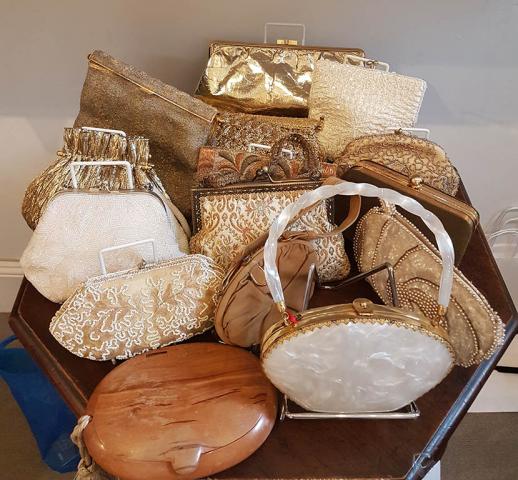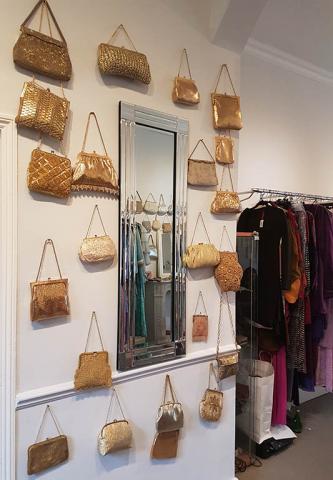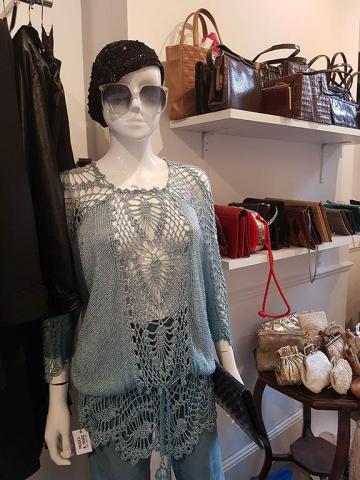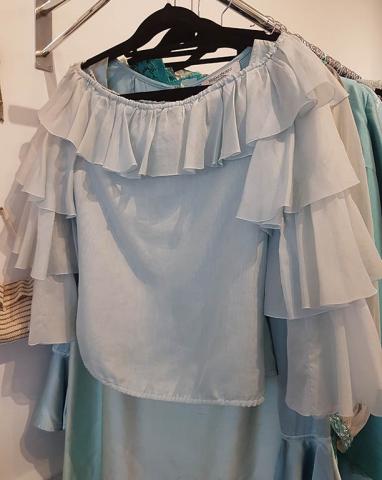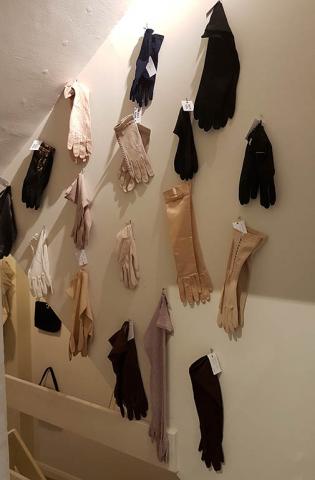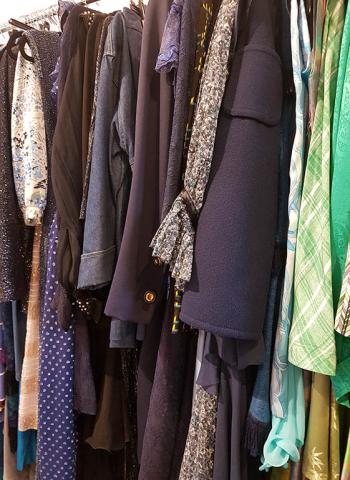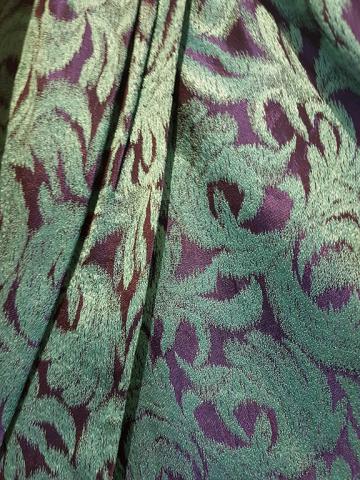 Also on the same evening as Molly Goddard's show, fashion journalist and author Alexander Fury gives a spell-binding account of Dior: Seven Decades of Fashion.
onward and her well organised offering looks like a professional 20th century costume wardrobe of a film or television studio. Cue many interested parties from the world of film, television and high society who are eager to drop by and discreetly browse the rails for their clients and/or themselves. I visited the store while Suzie was hosting Martha Sitwell and Sarah Kate Byrne during their two day styling residency in the summer. I enjoyed speaking to both as their hands busily flew through the rails of colour and textiles. I didn't ask but had the feeling that clients where on-site in the secluded downstairs changing rooms but both ladies were happy to chat while their hawkish eyes scanned for pieces to match their style composition brief.  

Byrne and Sitwell have another shared passion beyond fashion which is how I first heard of them. Both ladies are keen advocate's of side saddle riding and also of traditional hunting and cross country formal dress. For anyone with more than a passing interest in fashion their instagram accounts are a must if want a window into styling of finely tailored country classics. Byrne is also the style adviser for ITV racing which keeps her close to the action of what a slightly wider demographic of the equine world wears and needs to wear across the seasons of the racing calendar. It keeps her very busy and a life on the move and in the saddle is clearly personally and professionally rewarding to both.

Sitwell is also a woman with many strings to her bow combining her equine interests and enthusiasm for the outdoors with work as a professional make-up artist shooting glamorous campaigns with the likes of Charbonnel et Walker and designing her own range of luxury coats under the name Sitwell and Whippet. So as a former model and muse to Philip Traecy, the template of Ascot chic as per her modelling contract with the legendary racecourse and a lady by courtesy she more or less completes a fashion circle by becoming a designer also. She's a lady with plenty of energy as is apparent when you meet her with f
lashing eyes and a curious quick wit. She's charming and direct with a business women's insight behind a face beautifully made up and naturally camera ready. Slightly raucous laughter is also bubbling beneath the surface.  
But back to Modes and More itself. The variety of vintage style purses amongst other finds is simply breath taking. Many are in excellent condition and, unusually, Suzie seems to have been able to source large numbers of similar styles including the sweetly romantic tapestry snap shut purses with the 18th century echoes and a large number of chain-mail styles purses that have that subtle shimmer as they move. This isn't tired and dusty attic rummaging on the contrary, many pieces feel fresh and gloves are barely worn. Also in a very well preserved condition are the many delicate outfits in a colour palette that is as broad as your imagination. For people shooting film and television in 20th century periods I can't help but thinking that this store must be high on their list of places to source designer pieces. Nelson as a former Vogue editor is an energetic and knowledgeable host keen to answer your questions, or let you explore as you choose. It's certainly worth a trip to Pimlico to spend some time browsing the contents of this saleable fashion achieve even of your not calling in pieces for a shoot or urgently planning an outfit.