A Blush of Rose
ablushofrose.com
 New Year in London and a cool start to 2017
After spending New Year itself with my parents in the country for the first time in many a year, I came back to London looking forward to London Men's collections which were with us as soon as the decorations came down. There's always something to look forward to in fashion!
With a chilly start to January across the UK I was very grateful for the extra Pashmina that dropped down the Cliffe chimney in Cheshire over the Holidays and happily going about in my favourite fleece lined suede boots with either a ski jacket or a very serious long black winter coat. 
As ever I have a varied offering coming your way balanced around my work doing freelance commercial projects.
London Mens' Collections Autumn and Winter 2017-18 

Farlows in St. James
Farlows the outerwear specialists located in St. James' launched a new travel service in January 2017 expanding their horizons in the most literal way. Originally a fishing specialist, Farlows offers pieces to build a look for any outdoor sport including shooting and has a wide variety of choice in terms of finding the right layers to build your look. There is also an extensive luggage selection that you can use as the basis for building a great collection of hardy travel kit. The women's wear section offers a wide variety of styles and colours in all the staple garments that show you will never run out of choice and inspiration to complete your look. 
Belstaff - all aboard with the 'Jolly Roger' collection.
No sooner where the Christmas Holiday's over then the New Year in Fashion opened in London with London Men's Collections AW 17-18 shows. Belstaff, Christopher Raeburn and John Smedley have all made the transition from the Women's schedule to the Men's, Christopher doing it last July, and the other two Houses doing it in January '17. As all three showed Men's and Women's looks there's no huge change in outlook, it perhaps just creates more space to be filled by new designers on the Women's schedule. It can only be good for Fashion in London.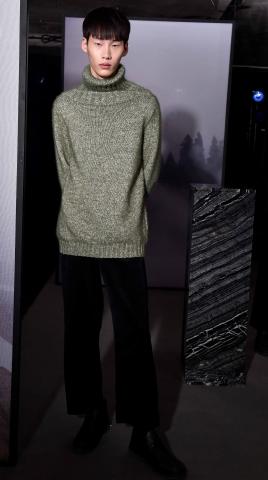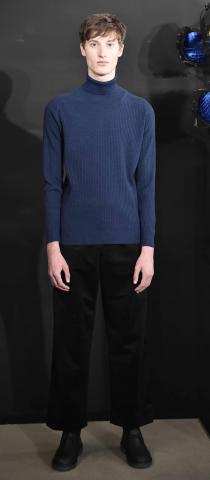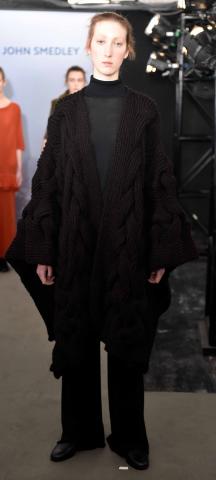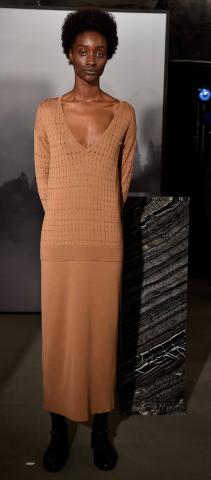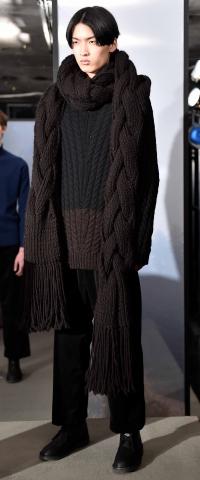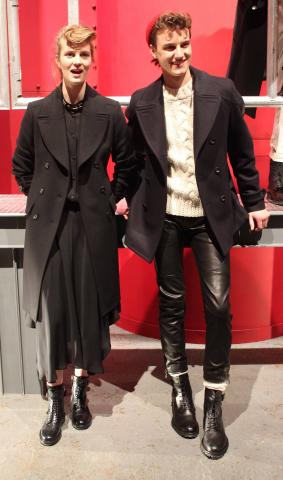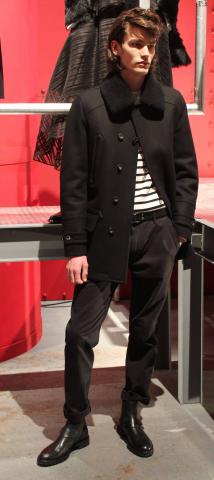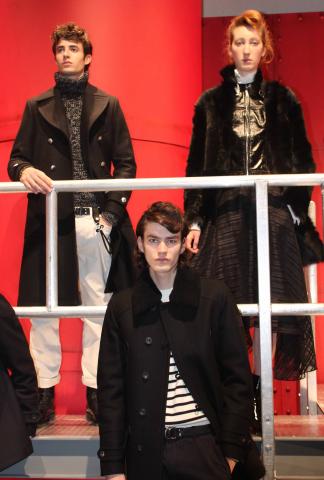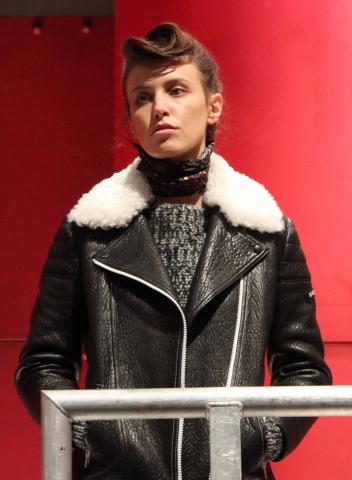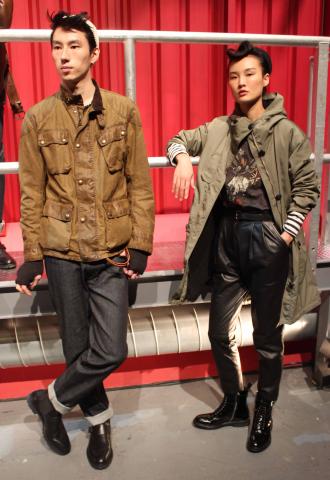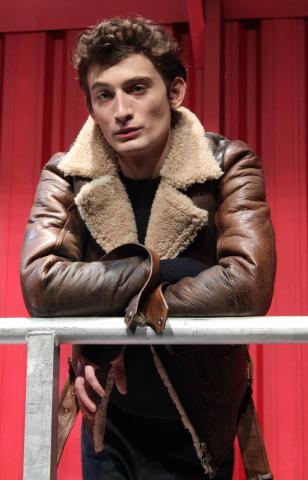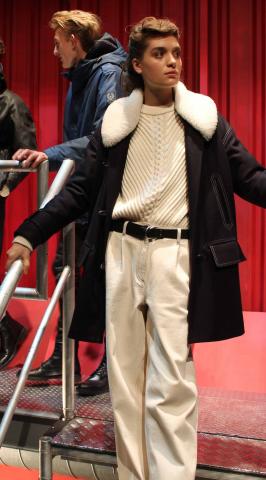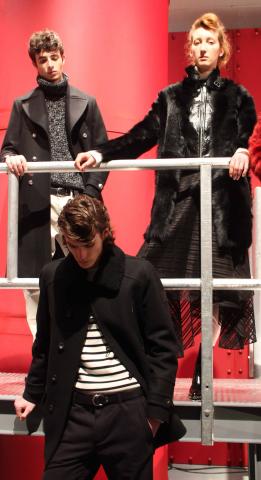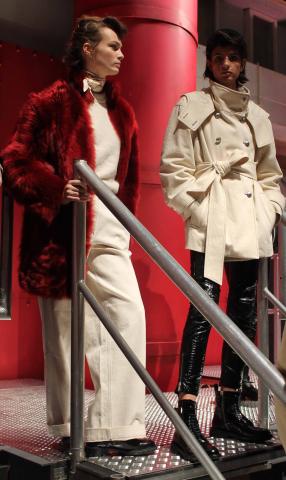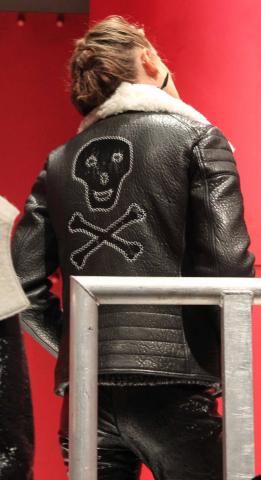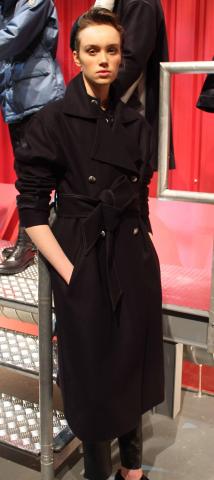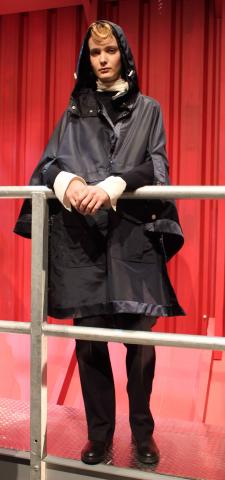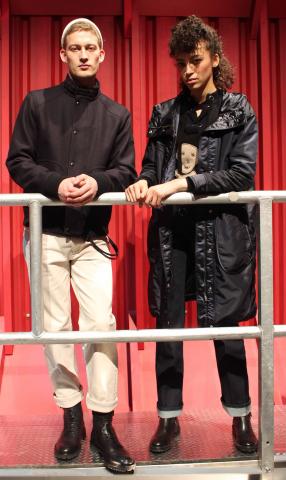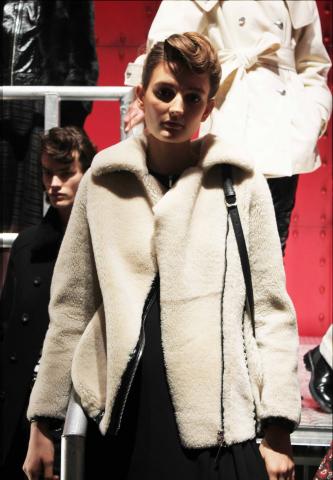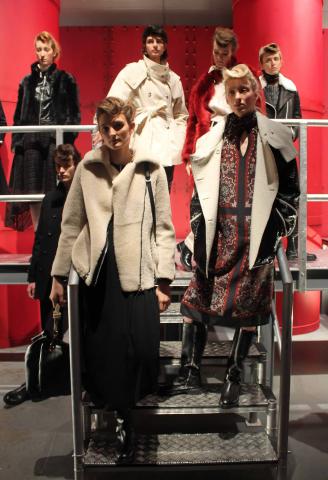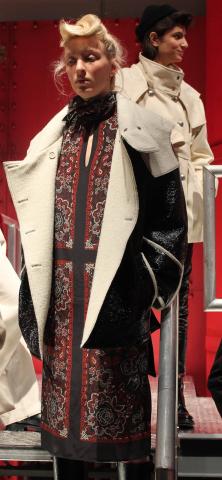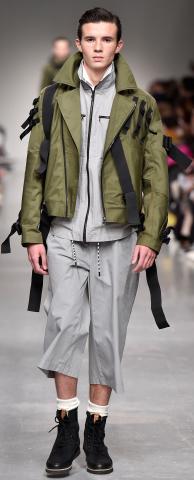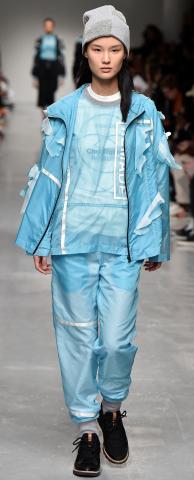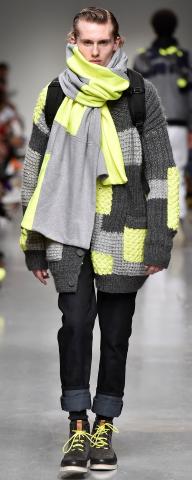 Candid Magazine Issue 14 launch party at the Century Club in SoHo
Mid way through the whirlwind of London Men's Collections Courtney Blackman through a party on the roof top terrace of the Century Club in SoHo to celebrate the launch of Issue 14 of Men's style bible Candid. Closed against the January chill the roof top took on a boudoir cum attic feel with it's wooden floor and fairy lights strung across the roof space to create a unique intimate party feel. Industry names and faces from editors, models, photographers and quite a number of very cool DJ's joined the party to celebrate the next chapter in Candid's story. 
We sipped beautiful cocktails and chatted while Courtney and her friends including Rebekah Roy, Sarah Darling and Daniel Lismore discussed the new issue and the projects featured inside. Candid covers menswear and lifestyle including featuring Milienery and also art reviews. It's a smart one-stop lifestyle guide for men, and ladies with taste who want to read something with a freer voice than perhaps other titles and still, I believe there is definitely room for growth and something different in the men's international magazine world.  


This season's 'Jolly Roger' collection drew on the rich military history of the Belstaff brand. This navel and submariner theme looked to the resilient clothing that Belstaff created for the British Navy during the Second World War. Above and below the waves Belstaff shaped clothes that could withstand the harshest elements or sea, salt and freezing temperatures. A fascinating fact is that it was on the high seas that the classic four-pocket waxed cotton motorcycle jacket was born. This hall mark piece was originally designed for naval use and then adapted for a leisure use on-shore. Vintage wax treatments give the worn-in look to many of the pieces such as the jackets centre above with their fleece trim and lining. Style is a focus but practicality and durability of the designs remain a key to the Belstaff ethos today when showing on the show schedule as much as when protecting the sailors out on the high seas.  
The collection is equally split between both men's and women's pieces, something that CEO Gavin Haig is very committed to. The rugged outdoor look has appeal to both with looks softened by adding a vintage style pieces such as the floral dress above fitting perfectly with the weathered-chic aesthetic of the collection and Belstaff. The idea of mariners on 'downtime' was a key one here with dockside railing setting the scene for models to pose 'taking five' between voyages. Looks have been created to show the transition between leisure and working. The lounging relaxed look of the collection is strong with military pea coat and duffle shapes pared down for added comfort but also providing serious warmth and hard wearing. The heritage angle isn't a gimmick for Belstaff they are still striving to create designs for the fashion buying public made from fabrics that can more than stand up for themselves against the elements. The Parka is a key piece of the collection with this season showing a piece re-creating a 1960's military issue garment created from down-filled ballistic nylon and a down-filled hood liner to see off stormy weather in style.        
Shearling pieces are a key part of the Belstaff identity and this season they offer a choice of reversible looks giving extra warmth and maximum snuggle-in softness. The biker style jackets got the navel treatment from the skull and cross bones of the 'Jolly Roger' the flag signalling that a pirate ship was about to attack a harbour in the golden age of Piracy. This juxtaposition with the traditional navel heritage is all in good fun giving a sense of rebellion against the establishment in the most fashion savvy garb. Naval jersey stripes are sparsely used instead Belstaff explore a rich variety of textiles and fabrics with knitwear proving to be a key part of the collection. Either in cable knit, regular close knit or herringbone the jumpers look as warm as they are and no need to borrow from the boyfriends any longer as (well sometimes it's fun) but the sensible broad shouldered patterns translated well. Trousers in this collection offered waterproof leather and wide legged jersey cuts with the sailors turn-up minimalised to give a more urban look. There's little difference in style from the men's and women's designs as you may expect. In a feminine twist, several long sheer multi-length skirts gave a slightly more girlish take on the traditional house lines working well with the broad collared pea coat below to the right and with a faux fur coat and over a front zipping Jersey jacket.              
One of the pioneers of sustainable fashion on the main fashion schedule Christopher has been showing men's and women's wear side by side for several years. His collections draw upon fabrics and garments designed for military use but rendered surplus and there seems to be an abundance of this material offering a world of choice for design inspiration. Fabrics are durable, often light weight but protecting offering resistance to heat and rain. 
Christopher was one of the pioneers of an urban look that melded military and sporting aesthetics and the designs that he sends down the catwalk each season find a ready stream of international fans. He's one of the London Fashion Week designers that shows in Paris regularly each season and has a truly global footprint for his brand. 
To the left the opening looks of the 'Cut N Shut' collection saw light jackets with a triple later pocket detail sitting over neutral base layers of shorts trousers. Quilted shorts sitting over charcoal grey denim trousers show the keen eye for layering a look with style. It's a collection that encapsulates energy with a raw positivity that feeds into the desire and passion for change. Skirts and tunic tops, contrast with under layer vests in sheer open weave material breathing with a flexibility of their own. To the right a desirable bomber in naval blues adds a third fabric to the look. 
If I could sum this collection up in one word it would be 'Wearable' with styles that are comfy and perfectly tailored. There's nothing too obviously town or country about many of these looks although some edge slightly closer to an 'urban cool' type of direction you can enjoy them anywhere. It's more a statement of confidence of the wearer and also worth noting is the strength of the girls accessories too. Above to the left you can see a simple shoulder strap clutch purse with seam-stitch detailing and the collection also offered some key tote styles practical for both work and leisure days. Things where definitely looking ship shape as we feasted on dainty fish pies quenched with Gins and sweet Scottish mineral waters. All aboard for next season.              
The last 18 months have seen Christopher relocate his team to a large purpose built studio in East London that covers all stages of the design process and allows due space for his stunning archive. Building on the success of past collections, where any material has been fair game for the Raeburn reusable principle; bomb disposal uniforms where re-made into smart urban uniform. The logo looming large this season 'Remade' appears on vests and jacket sleeves with distressed detailing of outer garments emphasising the battle with the elements.
Knitware is a large feature with must-have chunky scarf and hat knits in marine blues and fluorescent yellows including sweaters and cardigans that could be a dress if borrowed by a girl. Mid calf sailor style trousers where a popular look for girls and mini skirts allow you to show off your pins with bold colours.  
One of Christopher's reference points was artist Ellingsworth Kelly's work, Ghost Army. There's nothing ghostly here in reality as the styles range from the muted to the overtly expressive with this seasons' mascot, the Camo' Chameleon a final humourous touch. Christopher is a friend though so I'm sure he'll forgive my different reading of his design theme.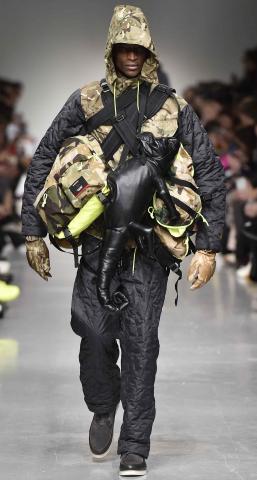 As one of our longest established and most respected knitware labels John Smedley is a quiet power on the London Men's schedule. Founded in the 18th century and still based in the same Lea Mills near Matlock in Derbyshire that it has always woven in, the House that invented the 'Long John' of the 19th century and dressed the leading ladies of the Hollywood Golden era in Cashmere sweaters, has it's sights firmly set on it's global export audience. For Autumn 17-18 they brought out a collection that showed it's desire to continue the vein of producing understated high quality knitwear for both men and women with some contemporary style nods. 
A muted colour palette of natural neutral shades sat in tandem with the sophisticated international look that the House has created in modern times. If in doubt, go simple might be the key note of direction and it works very well. The high quality is evident and garments look warm and inviting to wear.  
It isn't however stayed with experimentation in the form of over sized knits appealing to clients who want to make a bigger statement within the minimalist style of the collection gives scope for expression. Many shapes of sweaters are androgynous giving scope for clients playfully mixing and matching in their wardrobe while sweater and scarf combinations in contrasting or coordinating colour blends give multiple layering options. For the ladies long line dresses and blouse and skirt combinations offer more choice options all with a minimalist artsy look about them stating John Smedley's style credentials and keen wish to be taken seriously as a contemporary outfitter. With a back-drop setting of a contemporary art gallery scene this collection seems to hit the mark of the look they are aiming for and will cleverly appeal to an audience across several style smart generations. But it's also quite apparent that you don;t have to be a super trendy art connoisseur to be at home on these looks as they carry the hall mark discreet understatement that has seen John Smedley through three centuries of success.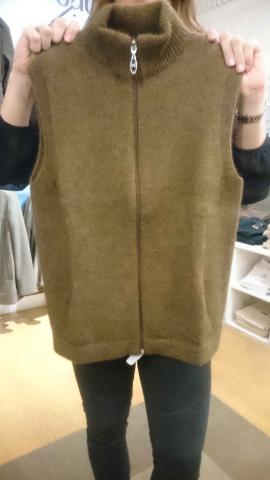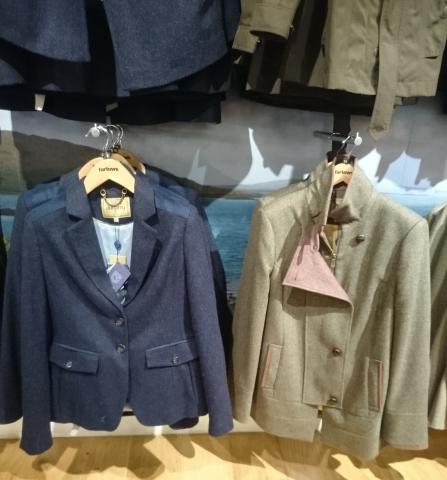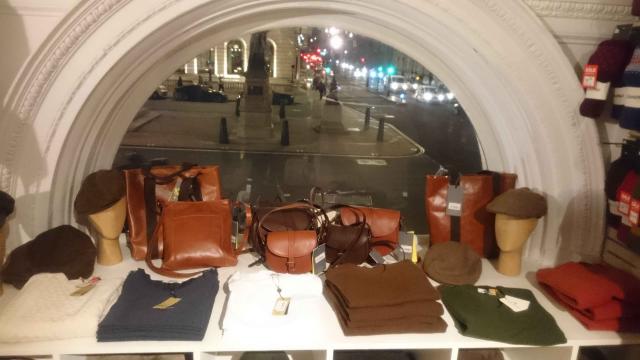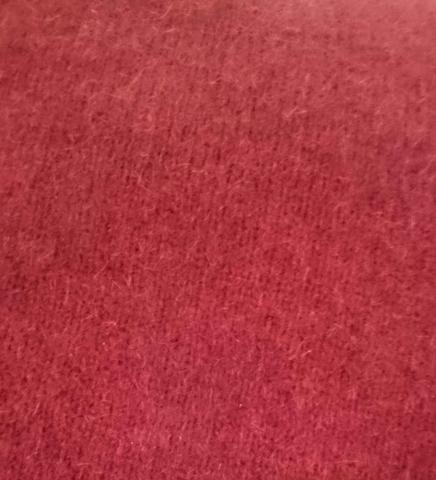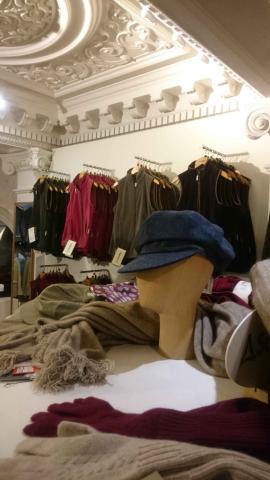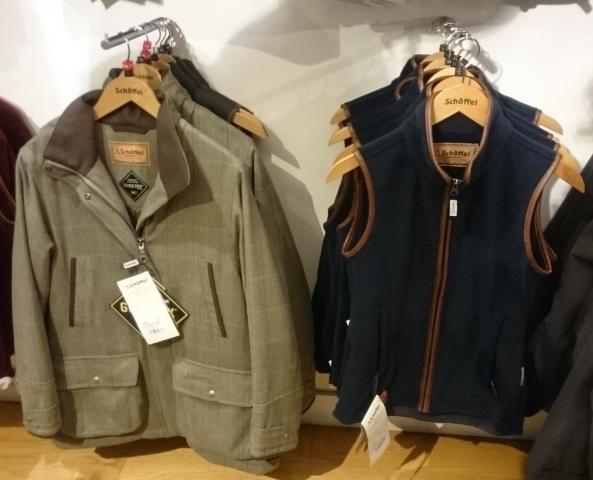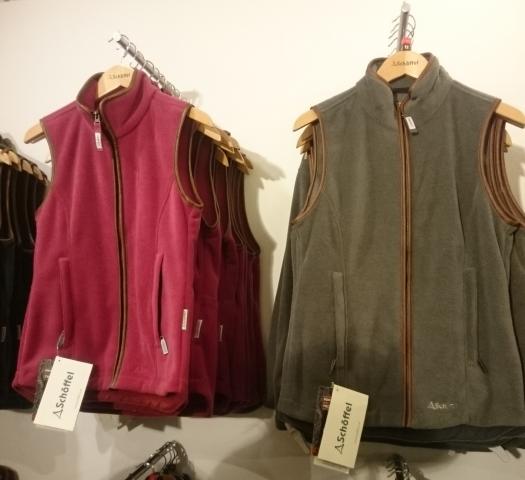 Lights camera action! The Spring - Summer 2017 beauty offering from NARS
In a whirlwind of Spring beauty events the NARS SS17 press day was a very tempting draw. As one of the most popular premium brands internationally, growing it's reputation from word of mouth and genuinely strong performance of products this collection is the latest in a long line of hit offerings from the cult classic American brand. NARS was founded by Francois Nars a French makeup artist and photographer who looked at the current products she could find from a purely practical point of view and felt that there was something missing, so she founded NARS to create what he believed women should have, practical premium cosmetics both solving his problem and creating a successful brand and international business empire *perfect idea* moment. It just shows you how much you can achieve when you have drive, vision and experience behind you. Trained in Paris at the Carita Makeup school that also taught Laura Mercier the foundations of her trade he then worked in New York with Photographer Steven Meisel amongst others. In high demand with designers and Supermodels he wanted more product options.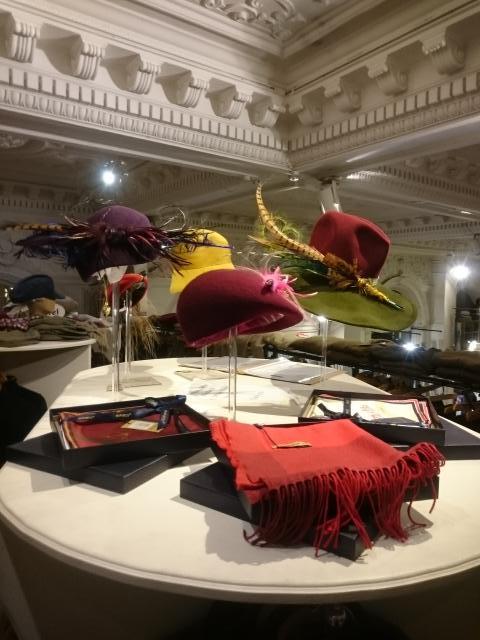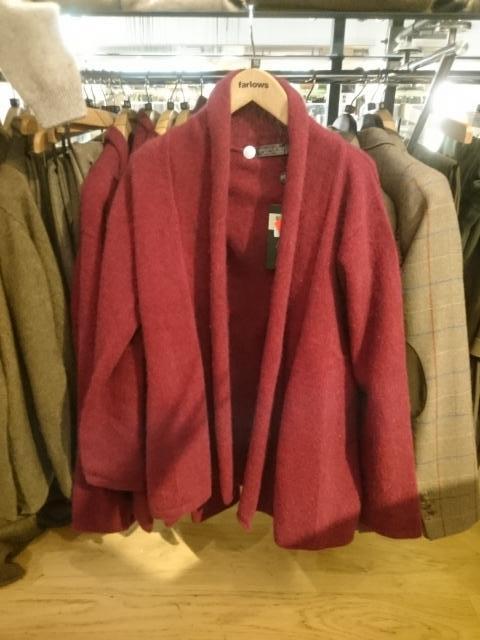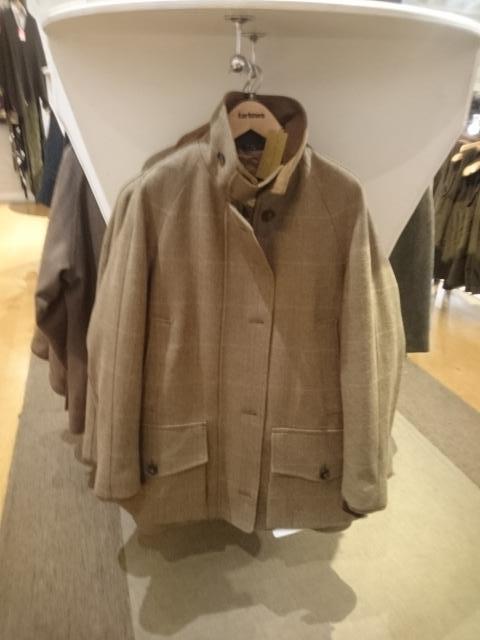 Warm and inviting, made from the most delightful wools, tweed cloths and sheerling, faux and real. Many styles have come from men's wear adapted for the female figure with check shirts teaming up well with lack jeggings and jeans as well as tiny check trousers. You can quickly pull together an outfit or series of looks from the stock that will kit you out at any time of the year. The over-riding themes I saw quickly where style and comfort in easy measure. You're dressing for the great outdoors, primarily but not exclusively the great British Weather out in the elements of Scotland, ales or North Yorkshire perhaps and to concentrate well on what you're doing and enjoy you need to be warmly wrapped. Above to the right the lovely Vicky from Farlows press agency holds up one of my favourite Gillet's or Waistcoats in the softest cashmere in a moss green that will see you blending gently into the surrounds. The coats and jackets for me where also irresistible with the full utilitarian flexibility of zips and pockets from the men's lines translated over to the women's. Centre above the Schoffel Field Coat offers warmth and weather proofing and won't just be worn around the fields. It's a piece that you can find yourself 'living' in like many of these looks are and the cashmere pieces are like a second skin of softness :-) *love*.
Accessories are plentiful and offer great scope for creating an individual look putting your mark on country style. A range of pieces from cashmere socks, scarves, gloves and hats by firm LAI offer ways to make a chic statement on the peg or out and about in the country. The hat's in particular give scope for flare and colour with feathers playing a key role in expression and varying brim shapes from wide to narrow. Colours match the seasonal moods of natures natural palette and caps in tweeds and wool offer a more under stated alternative in head ware to keep you warm. Ponchos are a popular item to layer with and above one of my favourite pieces from the Farlows own collection in soft Merino. It's a piece I would pick and this umber/berry red along side the deep navy blue is one of my favourites for a bold but not OTT statement. I have to show a close-up of the fabric. Most girls wear trouser for outdoors as there warmth factor is there but Farlows also have stock of the chicest kilt style skirts that will see you swishing around in style in soft tweeds and wools that allow you to keep cool on very warm Summer days in the field.   
I personally believe that cartridge bags are an absolute must for girls in either a rounded or messenger/postman style they are a great bit of kit to have in the country or around town. 
You can easily use one for work unless you have a lot of paperwork to carry and larger 'messenger style' bags will easily carry a lap-top. There's something irresistible about the russet brown of the bags too although on of my favourite pieces at home is a green tweed cartridge bag that served me well over several years. 
To the right a show of one of the super-warm kilts that are stocked by the store. As you may imagine for a heritage brand stocked in the grand surroundings of St James' historically the grandest of the central London post codes undergoing a renaissance at present, the quiet beauty of the stucco and space of the interior of the store gently echos some of the places that shoppers may visit on the journey through country sports adventures.      
Farlows offer a multi-brand shopping experience teamed with a wonderful experienced sales team who know their sport so genuinely have a good idea of what you need where. Their advise on the practical side and kind straightforward approach will leave you free to explore the styling options. Whether a novice or experienced the team are happy to help and take their time to carefully about options. With a laid back approach to sales it's a perfect place to simply wander in and collect your thoughts about what you may need clothing for without facing overly forward staff. With scope and bargains always about it's a good place to go.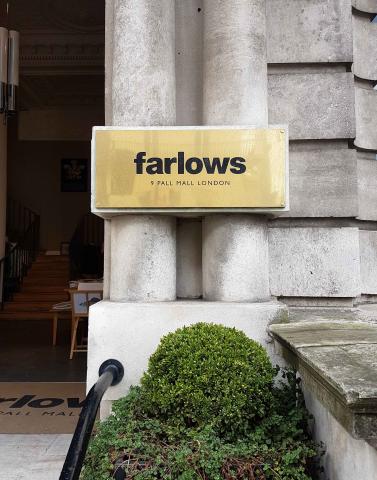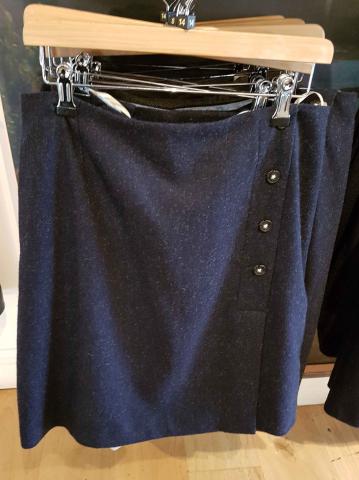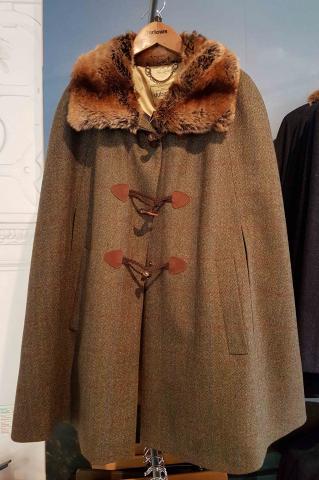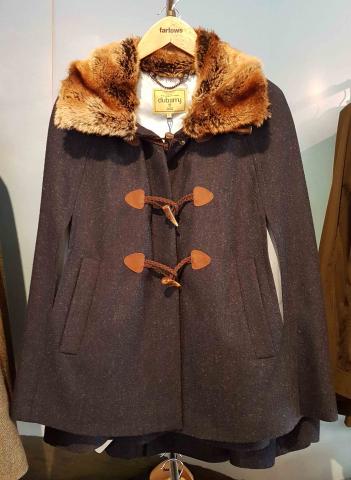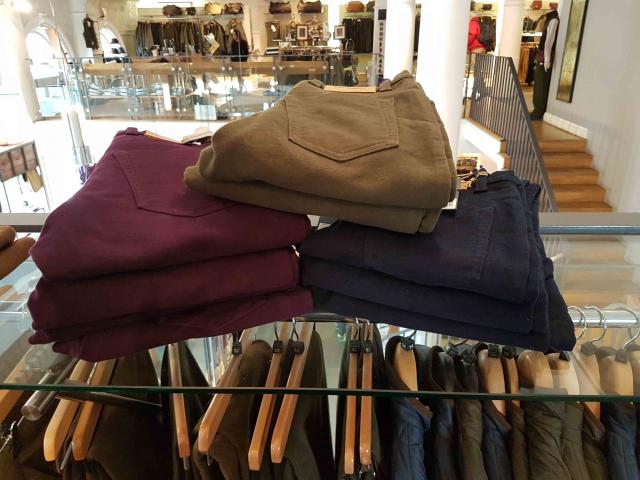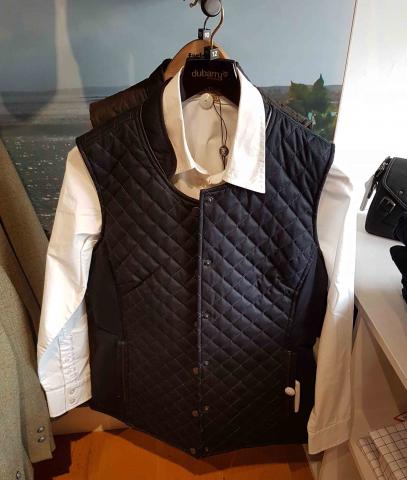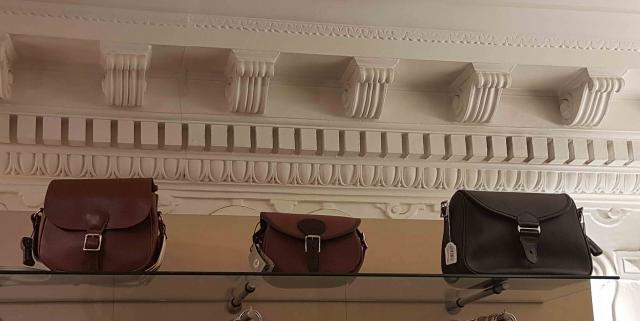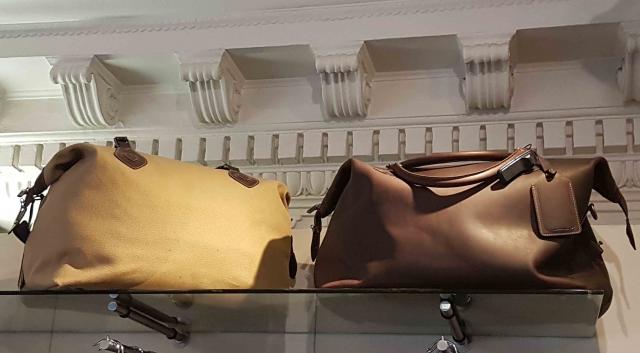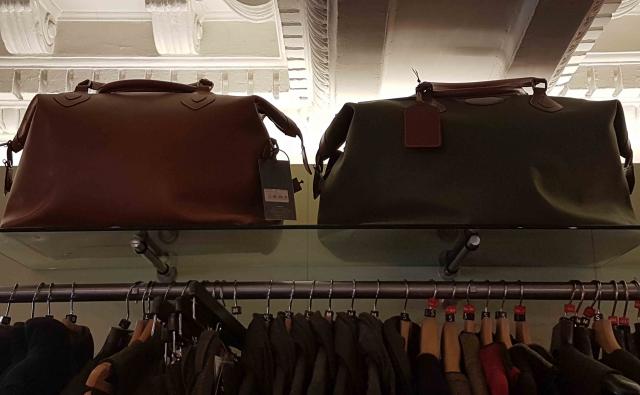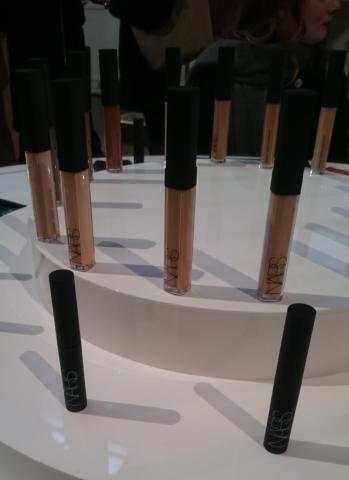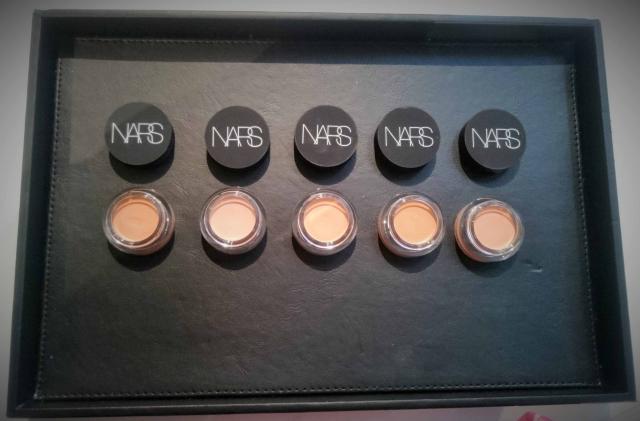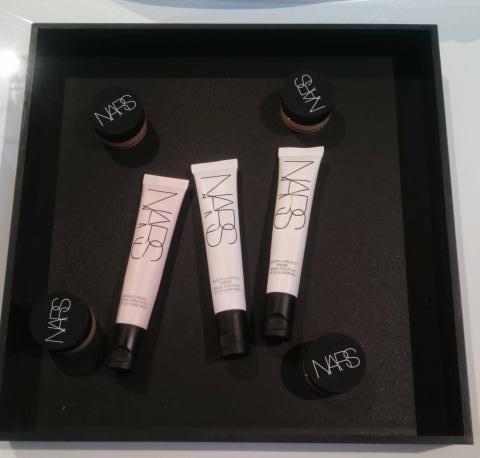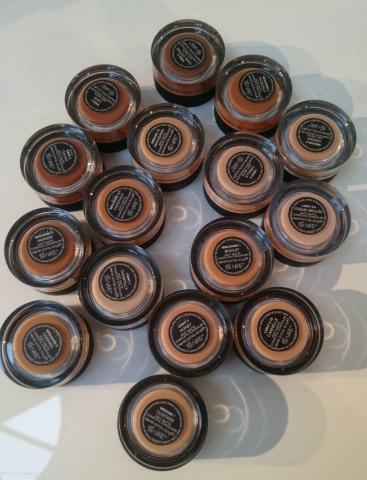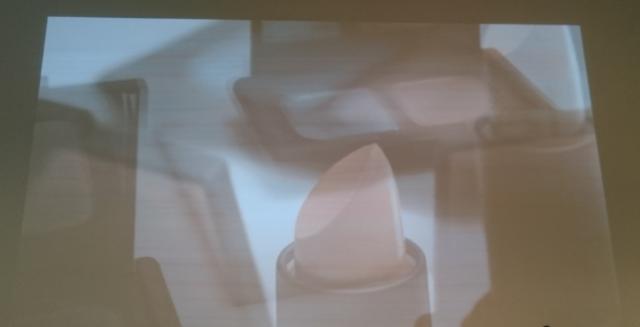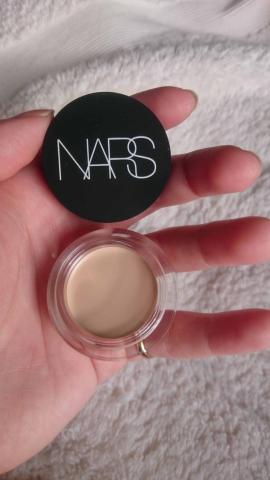 Showing the know-how that came from Nars experience with make-up for the camera NARS the brand has developed a serious line of Primers that will temp many women who (like me) cleanse and prepare the skin with a moisturiser before applying make-up but often miss this stage. The primers are blended in three easily absorbed creamy consistencies that each do something different they are the Pore & Shine control primer, the Smooth & Protect SPF 50/PA+++ and Radiance Primer SPF 35/PA+++. You'll see them all over this post and soon in so many beauty bags I'm sure; this seasons 'Angel' beauty tip is the Soft Matte Complete Concealer that is available in 16 shades. It is THE dream for your skin and is a concealer that genuinely feels like it could be moisturiser sneaking pigment in their too. Since first being given this I am genuinely wearing it every day and yes I really have binned other well known brands that I was using. It's a long wear product that stands the test of a busy day or an important evening event when you need to look fresh and glamourous at 11pm after a dinner, drinks or play. As you can see from the showcase the Radiant Cream concealer in it's lip-gloss style application tube and concealer stick are both still going strong in 16 and 17 shades respectively making this one of the complete skin offering around and we haven't even spoken about the foundation yet.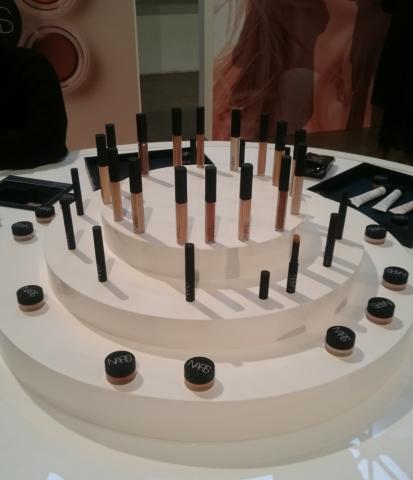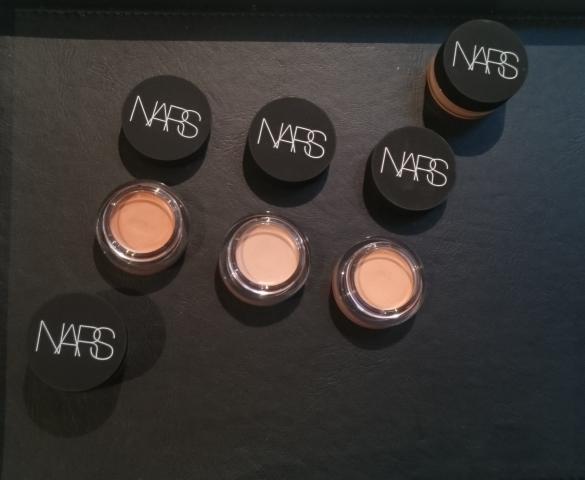 There was a huge amount of fun to be had with Nars team happy to chat and encouraging play with the products in a floor-wide beauty bar moment with make-up artists from the brand on hand to talk about the products and demonstrate and equally as important we had free hands to play and try out the products as we wished. Fun but also hugely practical and no standing on ceremony, just like make up artists (some of us where) we could get straight in there and play with the products and test out looks for ourselves. When your building a look for in front of the camera or stepping out the door yourself you want to be perfectly prepped.    
Originally launching the brand with 12 shades of lipstick at Barney's in New York in 1994 the range has grown to cover a very serious offering on both colour cosmetics and skin make-up foundations and concealers. Above to the left you can some of this seasons Velvet Matte Lip pencil in a selection of berry and nude tones plus a blue-ish black if your feeling adventurous these colours have good staying power and you could be experiments and use them around the eyes too. The colour coverage from NARS for the lips across the full suite of colours is vast and Francois himself believes a 'bold lip will never go out of style' that may be true but the line also has plenty of options for a more classic understated look too should you wish to be discreet. Play boxes adorned the studio as below to the left giving you the strong impression of the working aspect of life within the beauty industry as well as offering cute storage solutions for your make-up haul. Aesthetically there is something extremely appealing and touchable about the design so full marks for product development!          
The All Day Luminous and Weightless foundation comes in a large cast of colours and is still an industry favourite supported by powder and cream compact foundations and the above concealers. For blush the limited edition Cheek Studio palette can offer a lot of scope and also possibilities for the eye lids and over forty blush compacts and twenty blush sticks offer a range of pinks through to contouring sands that will balance or highlight just about any look that you can think of creating. With the cinema reel playing on the screen behind showing the development of key looks from the season NARS showed us how to get the perfect personal beauty edit for life everyday.       
NARS cheek palettes are legendary with this season bringing the Unfiltered I and Unfiltered II referencing the current age of digital and social media playing such a huge role in the choice and consumption of cosmetics. The colour palettes follow the House trend at NARS for colours that are warm and feel that they have a tangible sense of life within them while one palette is a little cooler in tone catering for different skin tones of mood in your choice of what to wear. 
V&A brief press on the Balenciaga: Shaping Fashion exhibition to open in May 2017
He's known as a Master amongst designers and the mystique of Balenciaga was potent during his lifetime when he was revered and referenced by many the of leading fashion designers who where his contemporaries such as Chanel and continues to influence many more still. After hearing his name referenced many times I first started looking him up after seeing the contemporary House baring his name selling ready to wear in Harvey Nicks in London, later a copy of the Vogue official book on his career and his House was fascinating reading and I was very pleased to hear that a retrospective of Balenciaga marking the 100th anniversary of the opening of his first boutique in San Sebastian and the 80th anniversary of the opening of his fashion house in Paris.  
Curated by Cassie Davies - Strodder it's unbelievably the first retrospective of the designers work to be held in the UK, quite exceptional considering how many of his designs are now held by the V&A but also somehow very in keeping with the discreet understated nature of the man himself. He only ever gave one interview in his life after he had retired from fashion and while now his legend is secured within the fashion world; it's definitely time for a new retrospective to bring his name to new generations of the wider public audience. 
Balanciaga's ideas of style and garment construction where highly unique and set him apart form other respected, successful contemporaries. His hands expressed ideas that no one else was creating and interestingly this highly respected couturier, at the peak of the Parisian establishment, was the most embracing of challenging forms and styles in the 1940's and 50's. Who says that counter culture and breaking the rules only arrived in the 1960's? 
Born in the fishing village of Getaria in the Basque country of Northern Spain he began an apprenticeship at the age of 12 to a Taylor with the help of a contact of his mother, the Marquise de Cassa Torres the most famous aristocrat of his home town. Her family would also later have a connection to Caroline Herrera by her marriage of the Marquise's nephew. She became his client while he was a teenager and was so impressed with his early talent that she secured an apprenticeship for him in Madrid and doors opened to the highest of social circles in Spain with the first of what would be a career long stream of Royal commissions coming his way.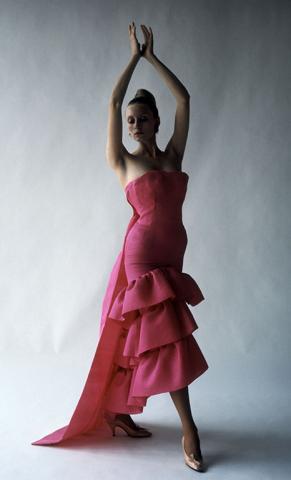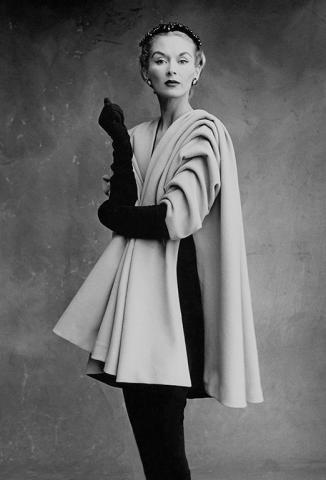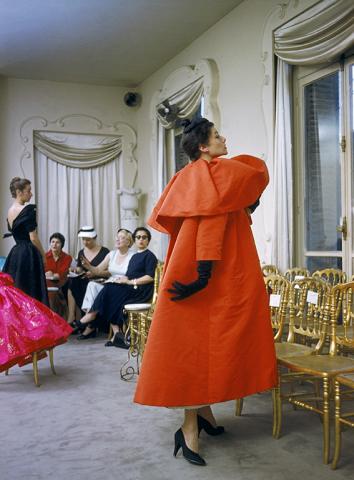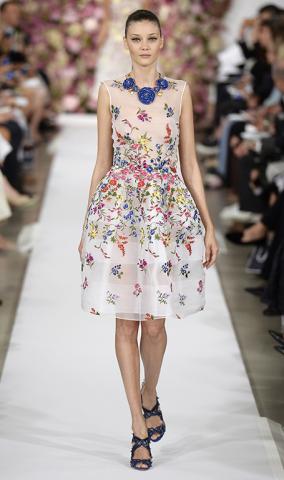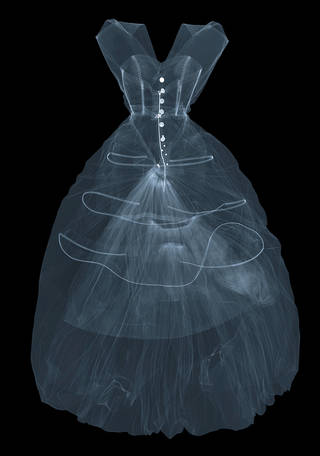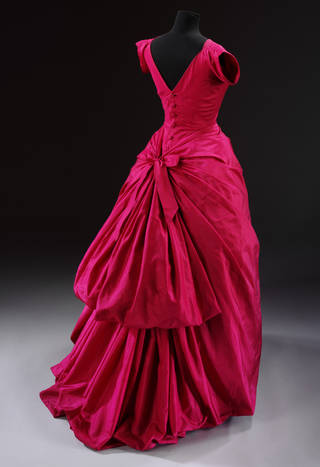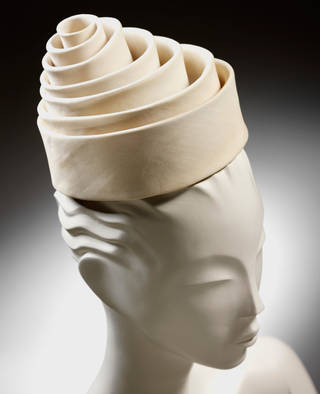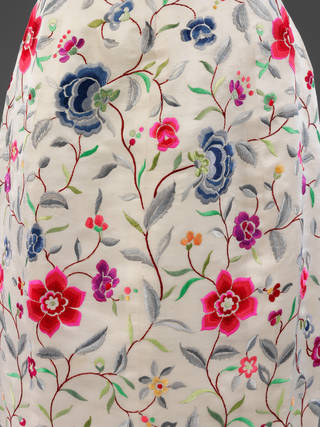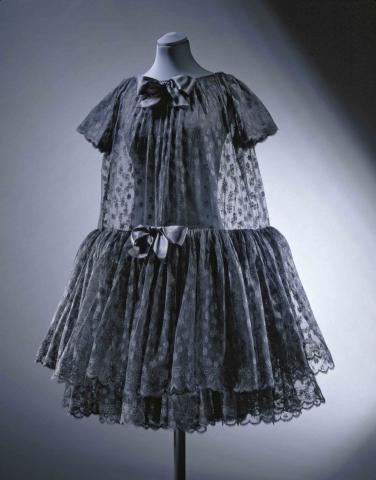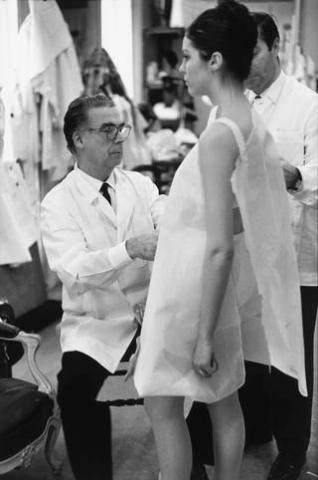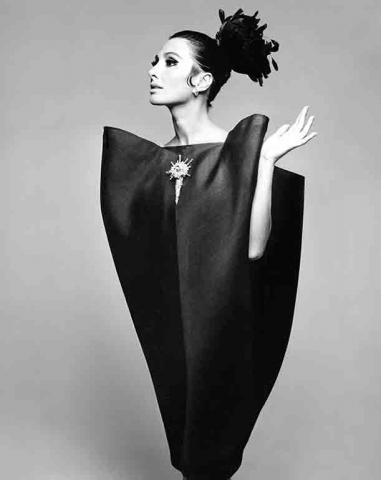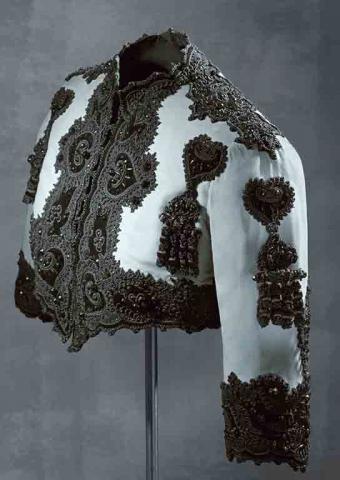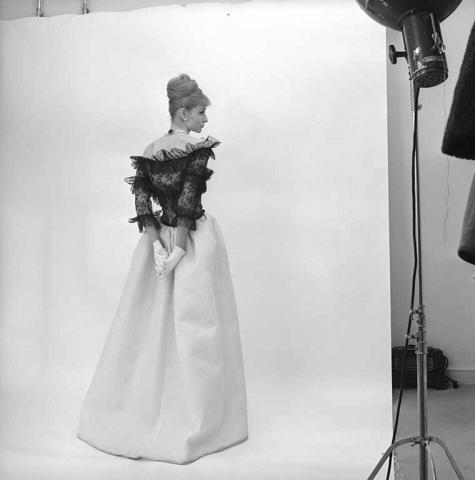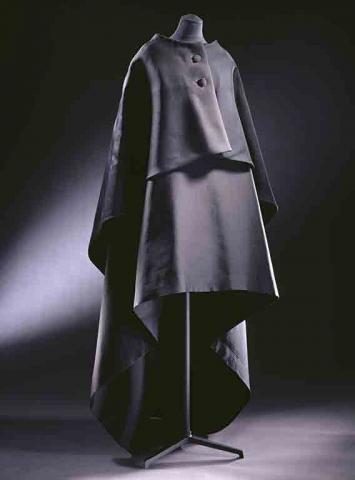 (C) Henri Cartier Bresson. Christobal Balenciaga at work in Paris in 1968. 
It was his diligence that caught the attention of many and he was known for pulling apart sleeves in his youth to see how they where made. It was apparent that this young man was following the call of his desire. I have heard mention in the past that his mother also worked for an earlier generation of the Spanish Royal Family, when Queen Ena of Spain a Granddaughter of Queen Victoria and the Royal court took it's Summer breaks on the Northern Spanish coast. Nevertheless, his reputation was cemented and at the age of 20/21 he returned to the fashionable Northern Spanish coast and opened his own salon in San Sebastian. Far from being an outpost this was a cosmopolitan town rather like it's neighbour Biarritz to the north in France and his reputation steadily grew.  
"He re-shapped the women's silhouette in the 1950's so that most dresses that we think of as typical for that period are in fact dilutions of his work" Irvine 2013. 
(C) Evening Dress, wild silk with embroidery by Lesage, Christobal Balenciaga Paris 1960 - 1962. 
                         "Balenciaga is a couturier in the truest sense of the word.... The rest are simply Fashion Designers"  Coco Chanel.  
During the Spanish Civil war Balenciaga fled to Paris along with much of his wealthy aristocratic clientele but notably many of his devoted studio team who worked on his designs also came with him. The loyalty of his team was evident as many stayed with him for decades, man who they would gladly work for beyond the legal limits as Balenciaga saw to it that they where well paid if times where ever quiet. The quiet, calm, disciplined almost monastic environment of his studio in Paris was remarked upon at the time and is well remembered. The size of Balenciaga's Paris operation in Paris was immense with up to 500 people working across five ateliers, five flou and uniquely two salons devoted to hats alone. A total of twelve workrooms plus a large design studio at the front of the building who's blinds where carefully drawn in the run-up to the unveiling of new collections. Theft of ideas and cheap imitations needed to be guarded against. 
Soft fabrics and taffeta where all about the building in a fascinating array and a further area on the ground floor was the setting for further embellishments to be added. Balenciaga, as Coco Chanel noted was the only Couturier who would have a literal hand in every stage of the process from design to cutting fabric, and assembling and sewing by hand on the model. In the 1950's and 60's the Parisienne Couture shows where a different type of experience and at Balenciaga a guest could expect to see up to 200 dresses over a 2 hour period in shows without music. Again the pristine silence the House was remembered for. Models glided to give the clearest view of garments and aimed to emulate the supposed moods and Hauteur of the clients. Above to the left you can see one of his most famous silk taffeta gowns with echos of the Edwardian era, it influenced evening dress style until the 1980's. The swirls of the hat made for EISA and the coat to it's right are startlingly modern and have clearly influence recent designers past the millennium.  
Evening Dress, silk taffeta, Cristobal Balenciaga, Paris 1955 (C) Victoria and Albert Museum, London.
Spiral hat, silk, Balenciaga for EISA, Spain, 1962 (C) Victoria and Albert Museum, London. 
Lisa Fonssagrives-Penn wearing coat by Cristobal Balenciaga, Paris, 1950 (C) Conde Nast / Irving Penn Foundation. Irving Penn (1919 - 2009)
"For nearly twenty years he was the prophet of nearly every major change in silhouette"   Diana Vreeland.
The collection looks at Balenciaga's influence thematically with a program of interviews from designers who talk about what the designer means to them. The names mentioned who are scheduled to appear are as diverse as Molly Goddard recipient of the LVMH prize in 2017, Simone Rocha who like Balenciaga places fabrics at the heart of her design process and JW Andersen to name a few so far and it's going to be fascinating to hear them. Curator Cassie Davies-Strodder and her colleagues expressed their initial surprise at starting to see Balenciaga in all design around them after beginning this journey into his work. He really has been a sleeping giant outside of the fashion world in terms of recognition.  It was wonderful to hear from the Assistant curator responsible for showing guests the design archive describe the fascination of the guests she escorts. Many of today's designers and student designers pour over the collection studying detail carefully in quiet reverence for example analysing the construction of a Raglan sleeve highlighting why still today he is justified in being known as the Master of all Fashion designers. 
Evening gown and cape, ziberline, Cristobal Balenciaga, Paris, 1967 
(C) Victoria and Albert Museum. 
Evening mini-dress, metal wire and plastic pailettes, Paco Rabanne, Paris, 1967  (C) Victoria and Albert Museum. 
Flamenco style evening dress, Cristobal Balenciaga Paris, 1961. 
1971 (C) Cecil Beaton Studio archive at Sotheby's. 
Craftsmanship and technique are the hallmarks of Balenciaga's defining mastery of Haute Couture and he collaborated with esteemed specialists already in existence before his time such as the embroidery House of Lesage that will be shown in a piece in the display, as well as providing a guiding light in mentoring and supporting young designers such as Paco Rabanne and Hugo de Givenchy in the early 1960's. There will be pieces on display in the collection by Paco Rabanne that have the Balenciaga finger print on them. Again although Balenciaga types the apex of 20th century Parisian Haute Couture for many, the influence of what may seem like abstract concepts must be understood to appreciate his work. The Japanese concept of 'Mani' - that art of looking at the space between the body and the clothes. Hugo de Givenchy still remembers the instructions that he got from Balenciaga, such as for placing a flower on a dress. He said 'not even the bike has taught me as much as Balenciaga'. Erdem also states that he is continually influenced by him and Simone Rocha follows his path of using materials that are influenced by the shapes of the body. Yet another designer Issy Miyake has described how he is guided by the influence of Balenciaga in his approach to looking at the body and the list goes on and on as you will see in my later article.  
Alberta Tiburzi in 'envalope' dress by Cristobal Balenciaga, Harper's Bazaar June 1967 
(C) Hiro (b.1930.) Victoria and Albert Museum.   
Mark Shaw (1921 - 1969) Model wearing Balenciaga orange coat as I. Magnin buyers inspect a dinner outfit in the background, Paris, 1954 (C) Mark Shaw. 
Cecil Beaton (1904 - 1980) Evening dress, Cristobal Balenciaga, Paris, 1962. Photograph 1971 (C) Cecil Beaton Studio Archive at Sotheby's.
The exhibition will feature over 100 dresses shown over 2 floors of exhibition space. The first section downstairs will look at minimalism now showing show designers such as Phoebe Philo of Celine has been influenced by Balenciaga's work. The exhibition will be grouped thematically rather than chronologically looking at modern shapes such as the babydoll and bold architecture shapes he created. Balenciaga worked by fitting around the body, he couldn't understand anything else. Notably the 'envalope' dress two rows above to the left that was loved by a client but returned as she wasn't able to go into the rest room in it. The atmosphere of his studios and haughty and aloof manner of his models and vendeuse' are still remembered and passed into fashion legend. Clients included Grace Kelly, Pauline de Rothschild and Mona von Bismark who bought her entire wardrobe from him. When his House closed she dramatically locked herself in a Hotel Suite for 3 days. Such expressions of loyalty or intense devotion are rare now, as to be frank, the Billionaire women amongst his client base have a slightly different life style and outlook today to what their forbears did but these formidable clients are very much still out there, quietly building collections of couture today and shipping it around the world. 
A beautiful evening dress.
X - ray photograph of evening dress, silk taffeta, Cristobal Balenciaga, Paris, 1955. X-ray by Nick Veasey, 2016.  (C) Nick Veasey.
Bolero jacket, velvet with felt and velvet applique and beading, Balenciaga for EISA,Spain, 1947. (C) Museo Cristobal Balenciaga.
'Baby doll' cocktail dress, crepe de chine, lace and satin, Cistobal Balenciaga, Paris 1958 (C) Victoria and Albert Museum, London. 
Dress Oscar de la Renta, New York, Spring / Summer 2015 ready-to-wear, look 37 style influenced by Balenciaga (C) Catwalking
Silk suit, wool and silk, Demna Gvasalia for Balenciaga, Paris, Autumn / Winter 2016 ready-to-wear, look 1 (C) Catwalking.
"He re-shapped the women's silhouette in the 1950's so that most dresses that we think of as typical for that period are in fact dilutions of his work" Irvine 2013. Today Balenciaga's work and presence is very much still alive and in 2011 Her Majesty Queen Sophia of Spain opened the Cristobal Balenciaga Museum in Getaria with a collection of over 1200 pieces. Many have been donated by clients such as the late Queen Fabiola of Spain who was born a Spanish princess and the heirs of Grace Kelly. Hubert de Givenchy, who as a young man applied to train under Balenciaga and was turned away by his redoubtable studio head Mme Renee later became a recipient of generous mentoring and support from Balenciaga when he had established his own studio. Balenciaga saw in Givenchy one of the true heirs to excellence of Parisienne Haute Couture in Paris and he is now honorary President of the Balenciaga Foundation. 
"Haute Couture is like an orchestra whose conductor is Balenciaga. We other couturiers are the musicians and we follow the direction that he gives." 
Christian Dior giving one of the most graceful explanations of imitation you may hear, but even in the world of fashion where compliments can flow like a river there really is something very special and very worthy about this extremely private and original man and what he gave to us.
This Masterclass in timeless beauty and elegance opens on the 24th May and I'll be back with an in depth look a the dresses in the exhibition at that point.
Shooting Beauty with Sisley Paris UK and the A-listers make-up artist Tania Grier.
One of the things that I most enjoy about shooting backstage is seeing beauty in action with make-up artists. So I was very happy to go along to Sisley Paris UK's Head Office studio with my friend Tania Grier to see her try out some looks and Spring Summer 2017 trends on model Abi Kidd. Talk about a 'Kidd in a Candy store moment' I actually thought it was me as well as Abi. With an endless supply of herbal teas and coffees being brought our way we where very well taken care of work got under way looking at plans for the next season. Tania is the Brand Ambassador and is one of the most respected Make-up artists in the UK and beyond, travelling internationally to shoot projects with A-list celebrities and businesswomen socialites including Jemima Khan and Sabine Getty. 
The studio was decorated with the most beautiful water colours that illustrated many products from the brand, such a lovely home-like touch in the London HQ of the brand. Sisley have a very strong line of skincare and as I looked at the products in more detail ahead of the shoot again it was apparent from testing and trying that Sisley have taken their natural ingredients philosophy very seriously in their products, I had the impression of a refined version of some other eco-skin care brands I've come across in the past. Working with plant extracts in detail allows them to pay attention to the needs of dry and oily skins, for example, without the need to do too much 'correction' by using chemicals. The intensive day cream is a real treat for the skin and gets you in the mood for a pamper session. I say best use after your morning shower when skin has patted dry or after a bath or steam session before bed to open the pores for some overnight restorative care. This brand cares well for skin of all ages as it's natural emphasis does promote 'skin feeding' and health rather than simply preserving.  
With quite frankly the whole of the Sisley make up and skin care range available it was irresistible to start playing with shapes and looking through the collection. The fun Zebra/animal print branding gives the packaging of some items a unique look and the compact for the Phyto-touch sun glow powder shown to the left above closed and open to the right is a dazzling addition to your make-up purse. This compact in peach is triple layered offering in 'peche doree' and 'Honey Cinnamon' allows multiple ways for you to create a blend of tone for the face and possibly a sprinkling on shoulders, arms legs if you're going out for the evening.  
Here in the foreground you can see the Phyto-Lip twist that is one of the many ingenious products that have been brought out by Sisley. Available in a range of 9 colours in it's tinted balm form and further shades in a Matte formulation and a mainstay colour selection of a further eight it's a very high performing product.  I was gifted the balm in a light nude and I will be honest and say it's genuinely durable across a long morning, afternoon or evening which is unusual for a balm and it's genuinely very hydrating due to the careful blend of moisturising properties without feeling greasy or slick. To the right the Black Rose Precious Face Oil that launched in 2016 and has become a favourite. This cream is a serious treat for the skin with a very high dose of pure Rose oil and you can smell the pure scent of the product when you open it. It smooths into the skin with ease and is an anti-aging nutrition product for the skin. Teamed with the Black Rose Cream Masque it aims to provide a strong but natural formulation to help revive skin and younger skin may also enjoy it too I think possibly as Rose is a strong rejuvinator.  
Building a base layer on Abi's skin with the skin care using the moisturiser showed the correct way to prep the skin before make-up application. When done properly, and you can practice this on yourself, you can give yourself a mini-facial massage that is ultra relaxing. We should all try and do this when we apply products ourselves and when you have a make-up guru like Tania or a professional looking after your skin try and listen and retain as much of the advise as you can and take your own beauty regime up a gear when your back at home or when you're travelling. 
Applying the blusher L'Orchidee themed on the Orchid Abi's skin was illuminated a lightly but clearly. It's one of those palettes that you almost don't want to break into but this blend of colours can also be used with a soft eye shadow brush to extract hints to sweep across your lids. There's shimmer and matte in the tones here. The formula is enriched with White Lily and the purpose of the product is to even out the colour of the skin by applying a broad weep of three light diffusing tones.
The Sisley brush line is also well developed with synthetic bristles that are incredibly soft along the lines of natural fibres such as mink. In keeping with the companies sustainable ethos the range does not contain any animal fibres at all without losing the luxury impact. There is also a broad high definition brush range that you would expect from a premium cosmetics House that covers, face, lips and cheeks from different angles. Easy to wash and keep clean they are durable. 
Above you can see Tania applying the Phyto-touch bronzing allusion of Summer to add a touch of darker shade to the cheek bones. It's gel based with micro pigments allowing the optimum inclusion of colour and contains extracts of Gardenia, Woodmallow and Linden Blossom. Mallow is an ancient beauty ingredient used in Britain (often growing in England and Wales) as well as in cooking and is a strong natural ingredient. 
The Phyto-Twist colour pen line also extends to eyes and is a very handy way to delicately apply colour to the eye area especially if you are looking to create a subtle colour definition around the eye line. Blending is easy and backed up by a very good selection of mascara's and eye liners you can build a natural or more striking look as you wish. I got the strong impression from Sisley that they have built upwards from the base of skin care and natural beauty expanding the product range but always aiming for a suite of products that will allow for a natural beauty formulation.    
As well as offering luxury Sisley is trying hard to achieve other goals with a deep rooted sustainable ethos at it's production facility in France with outdoor and roof spaces panted with trees and subtle building design to offer maximum comfort to employees. The Sisley Foundation supports a wide variety of causes based mostly in France that supports projects ranging from the environmental to young people and education. It's an interesting 360 approach that hopefully more firms in future will also adopt and feels like a harmonious counterpart to the silky soft plant based beauty that they offer. It's a nice when you apply those soft lip colours and beauty creams that your decisions can also offer the hope for change elsewhere. 
Hugo Boss launches new fragrance range at Caritazz' Bar in Mayfair
I have a huge Thank You for the Hugo boss team who not only introduced me to their four new fragrances joining the Boss family but also let me and other press guests loose on the stylish bar at Caritazz to blend my won cocktails with the pro's. And what an adventure it was! A journey through scent and taste combined with cocktails and learning many tricks of the trade. A nice way to spend time in the Mews areas of Mayfair behind New Bond Street and Brook Street.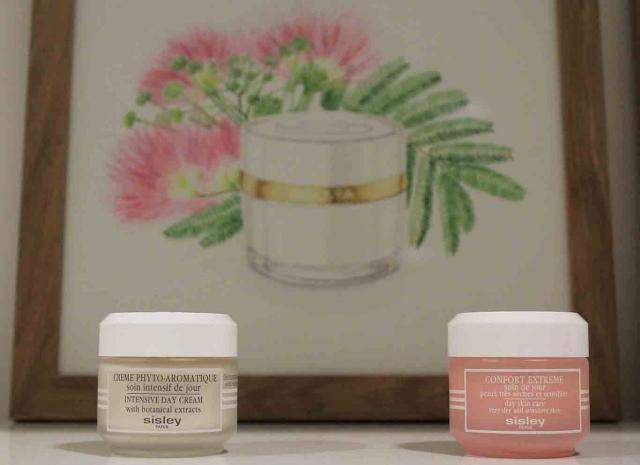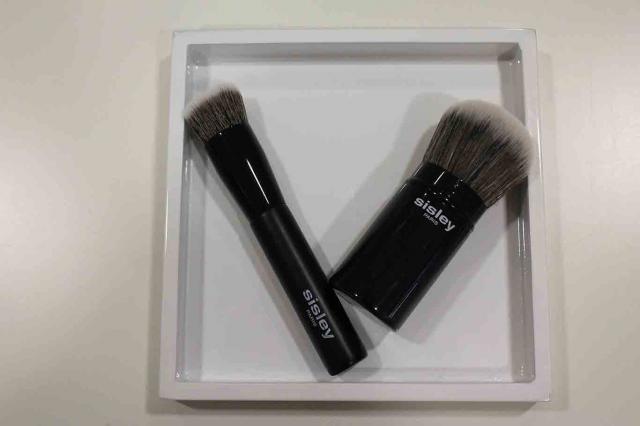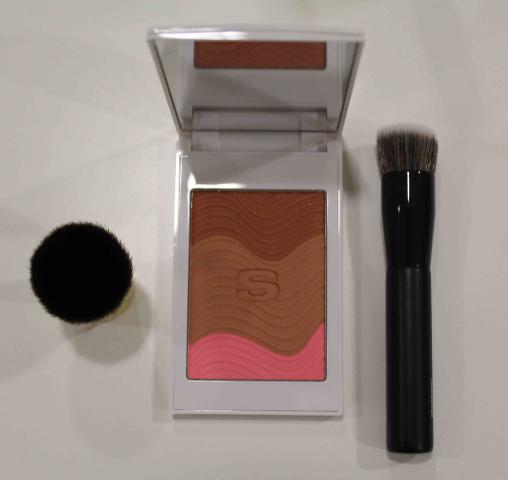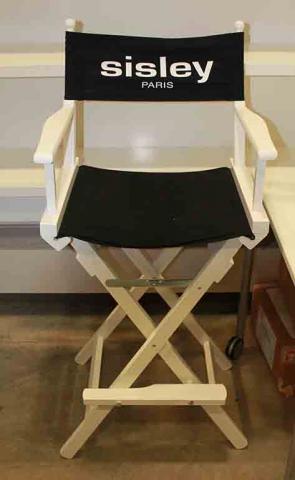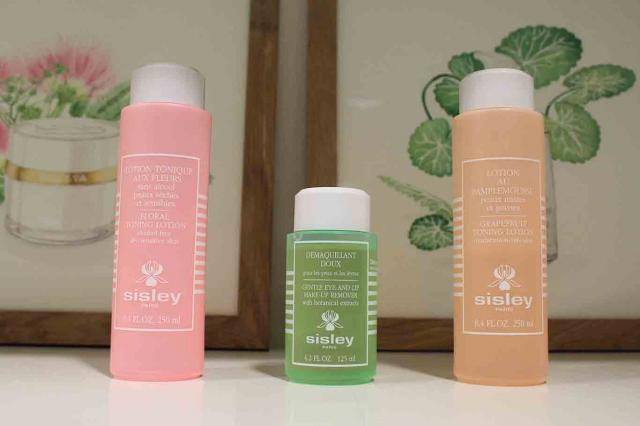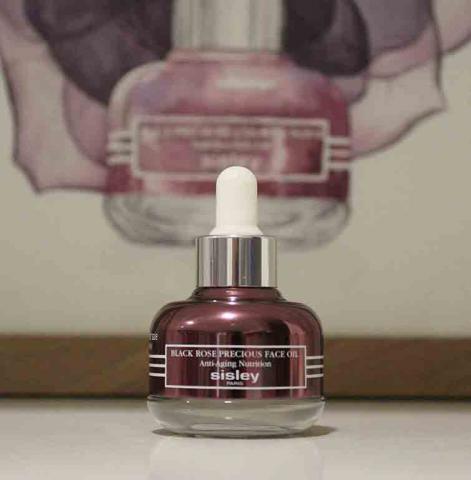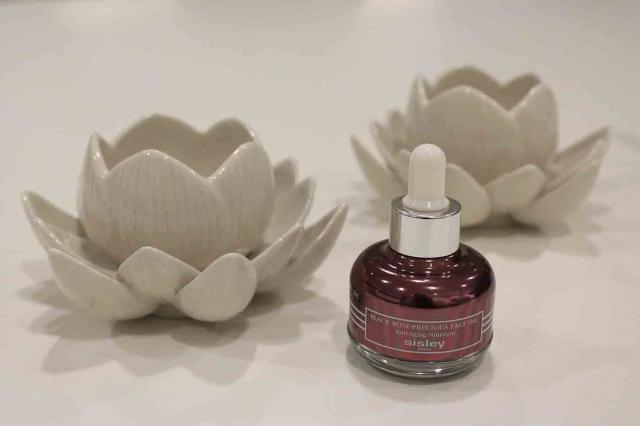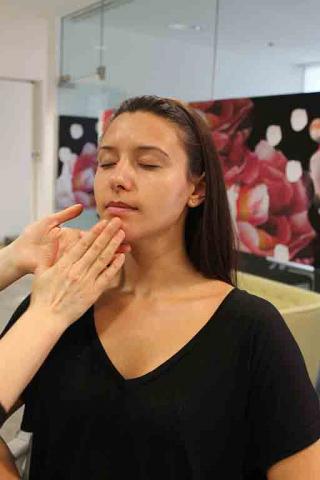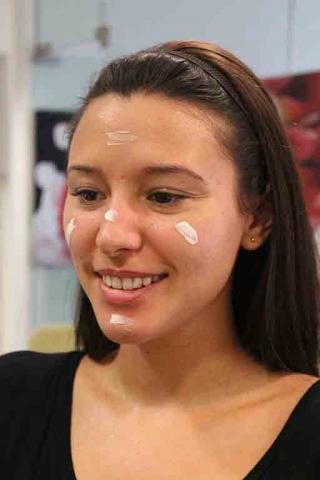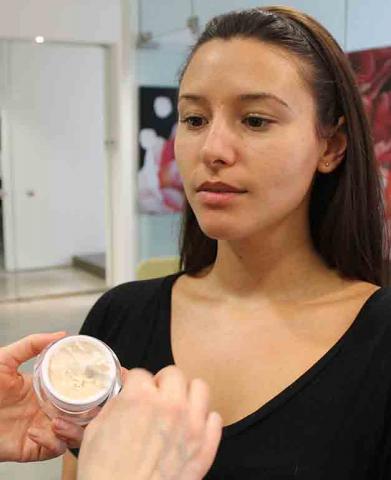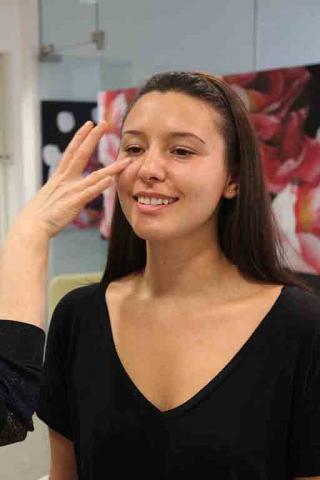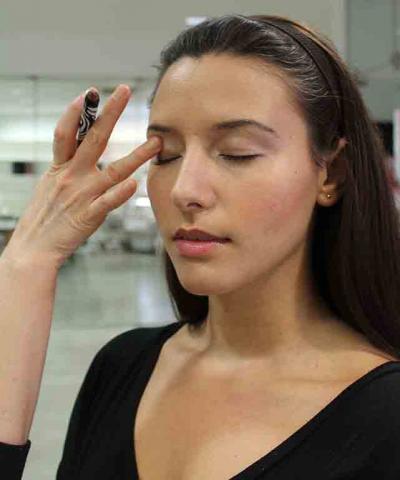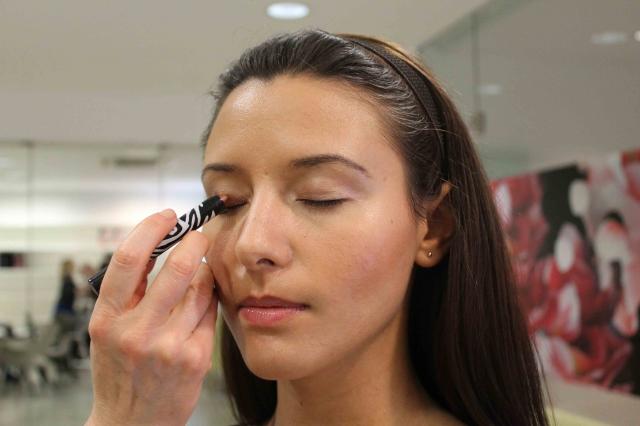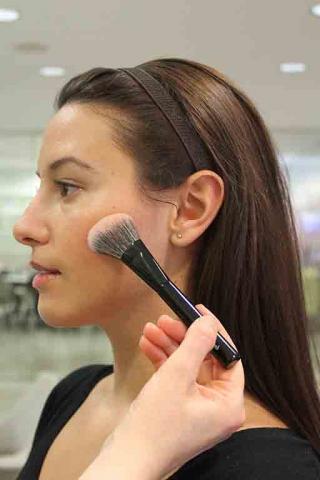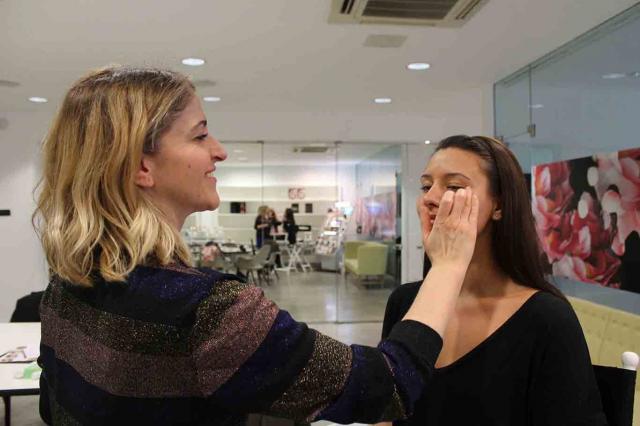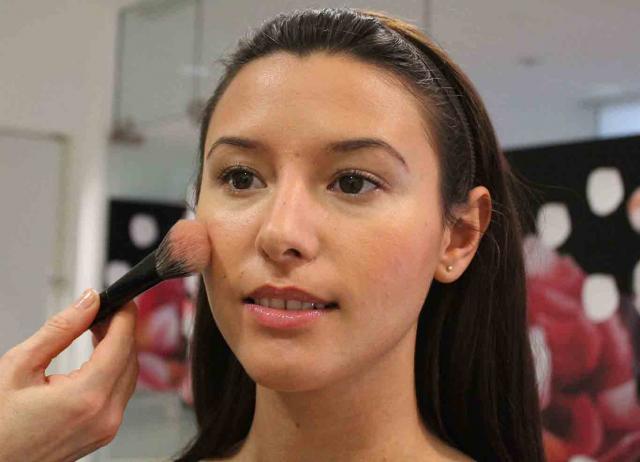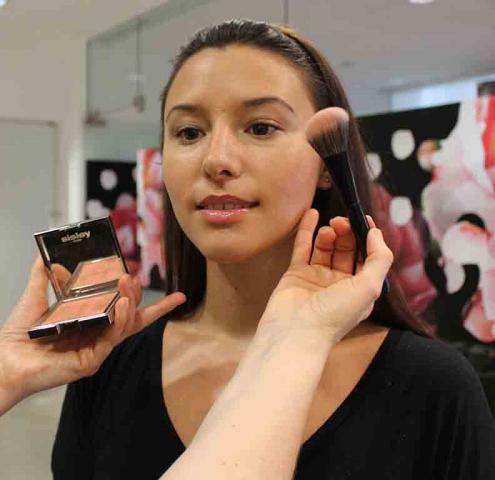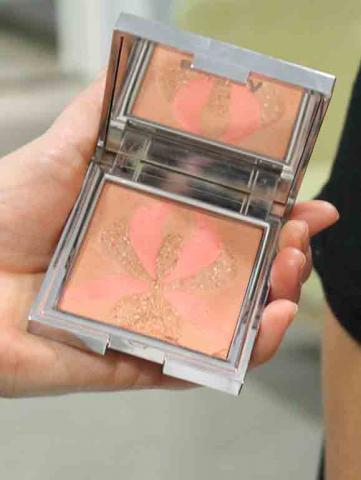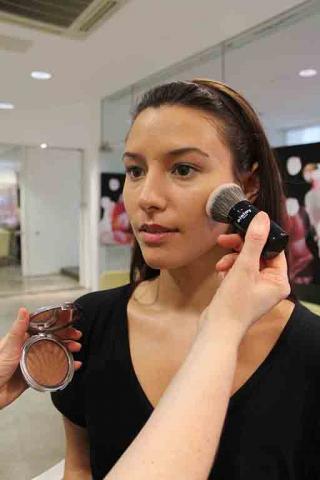 Linley London Spring collection and Christmas party
As my late autumn page was heaving with posts and things have been pretty hectic I'm catching up with a post about one of my favourite discoveries from late last year/ When I say discover, it's really a rediscovery as I first saw Linley's work around 2008/09 after moving to London at the Grosvenor House Hotel antiques fairs. David Snowden and his team not only create beautiful marquetry and furniture but also have another mission too. They are dedicated to maintaining and developing the growth in British crafts getting involved in projects to support young crafts people gain the skills that will allow them to establish a foothold in their careers.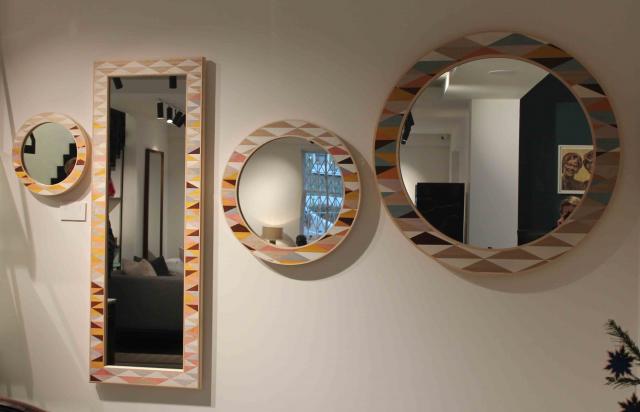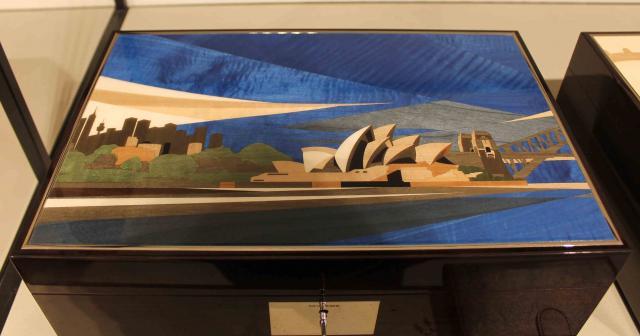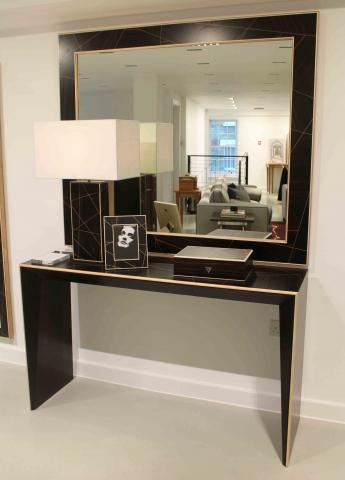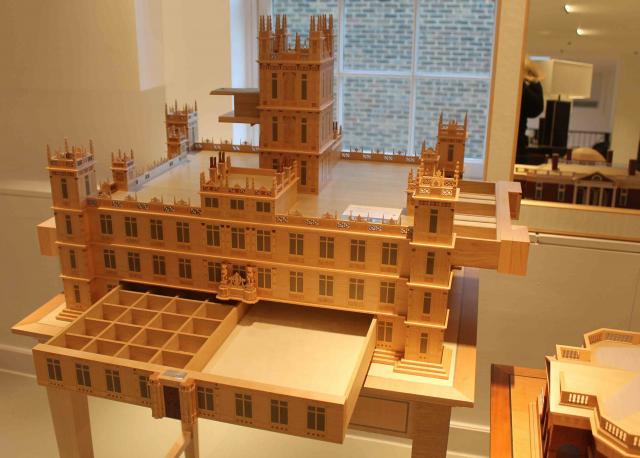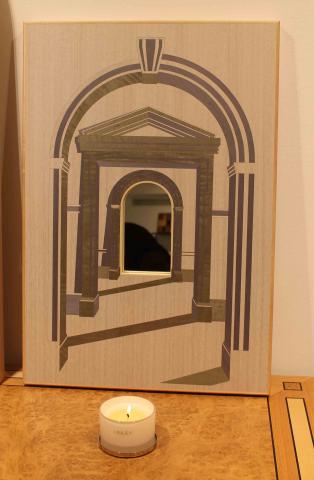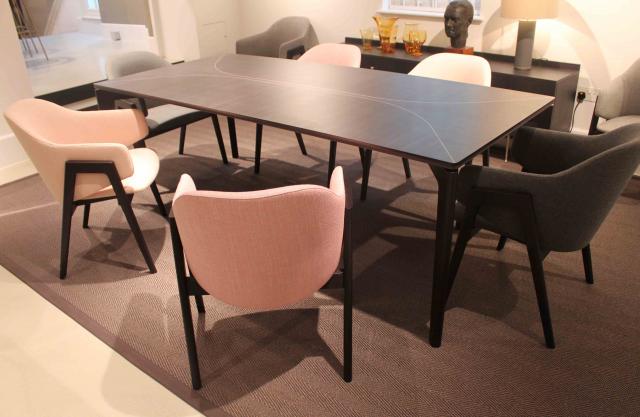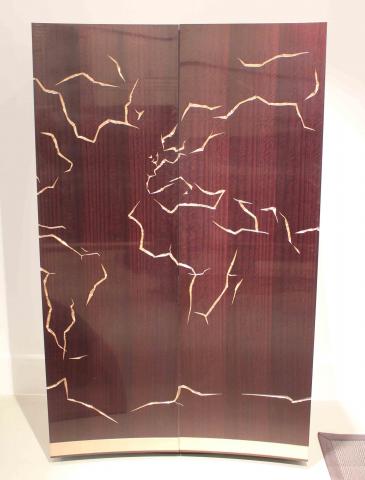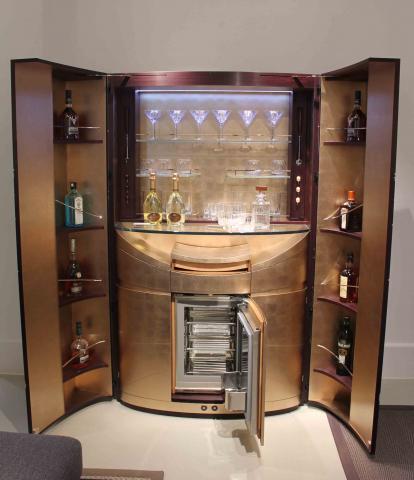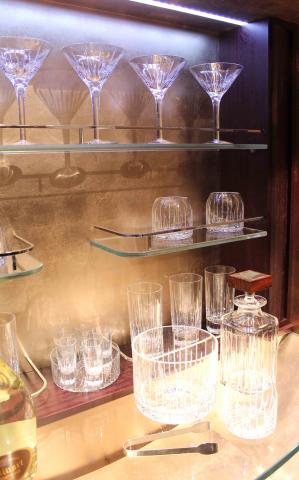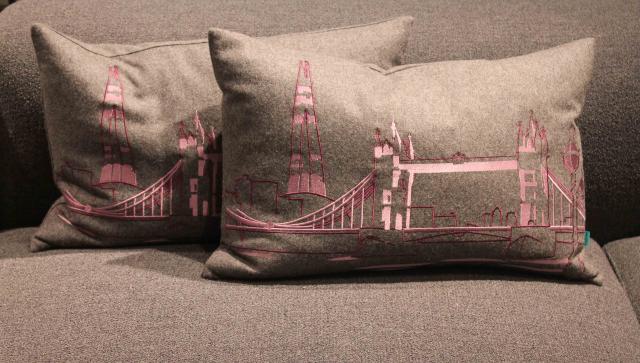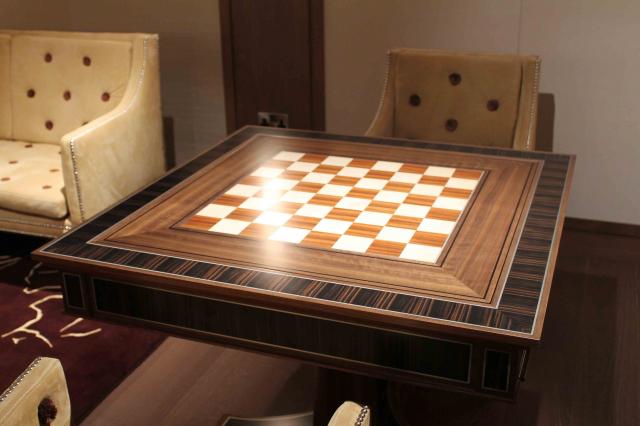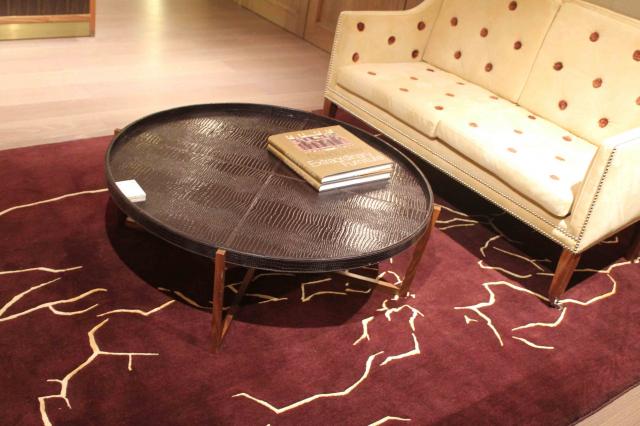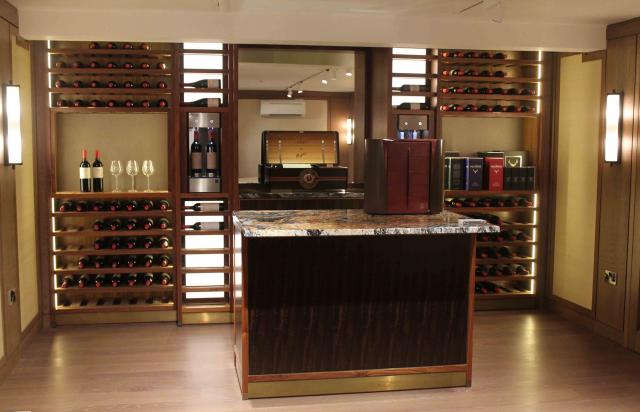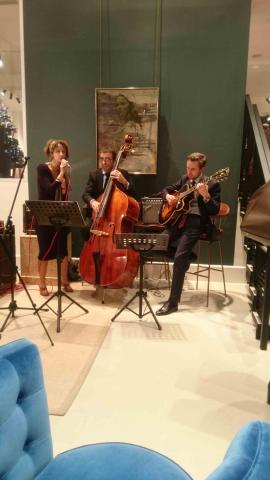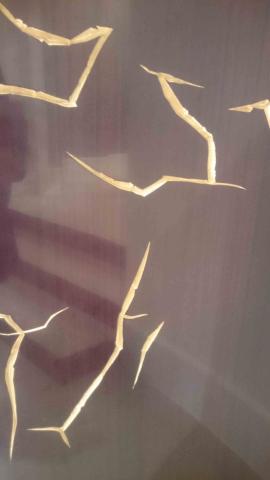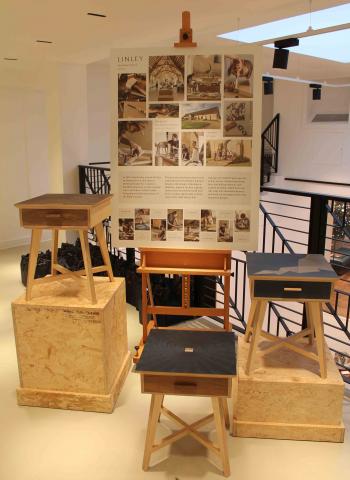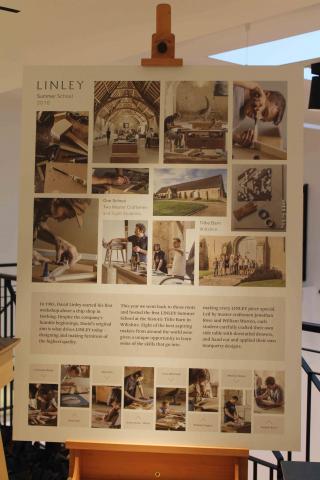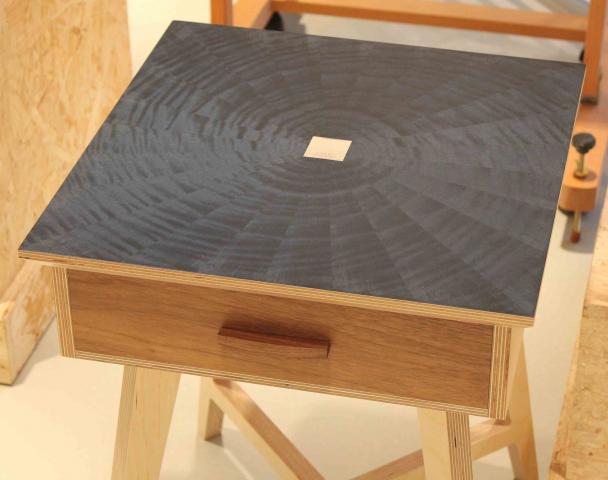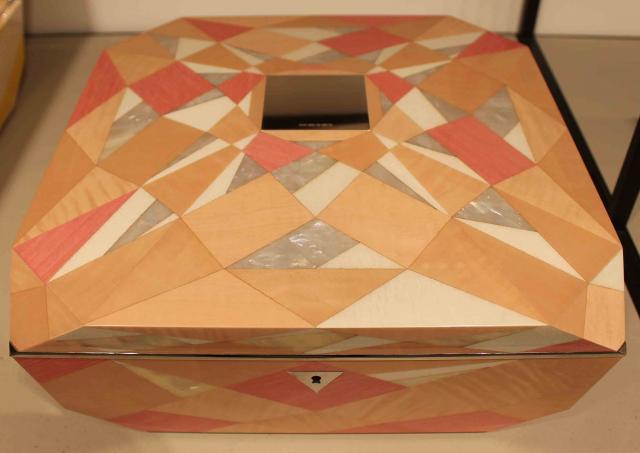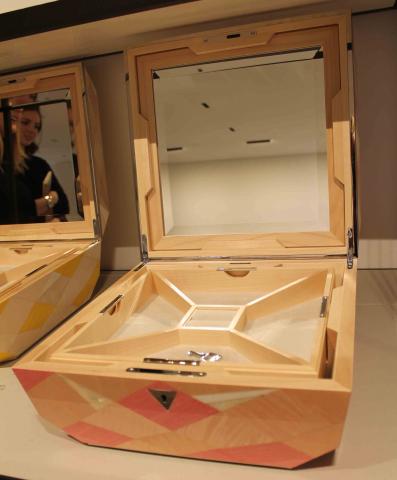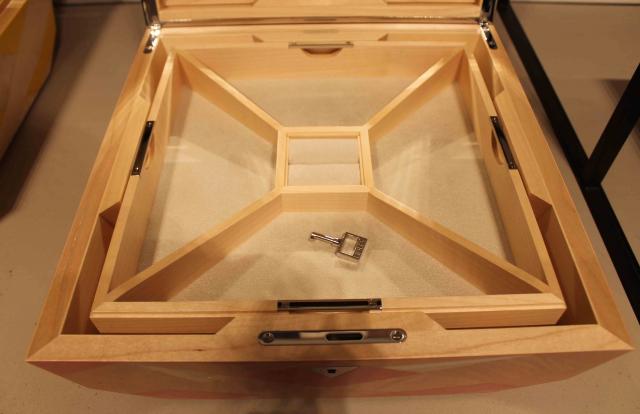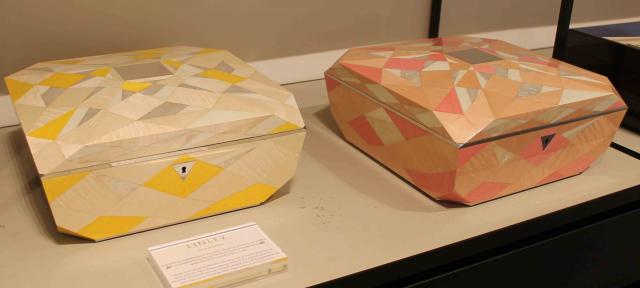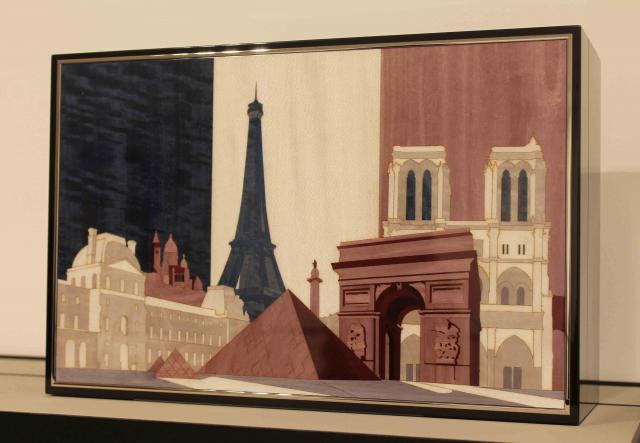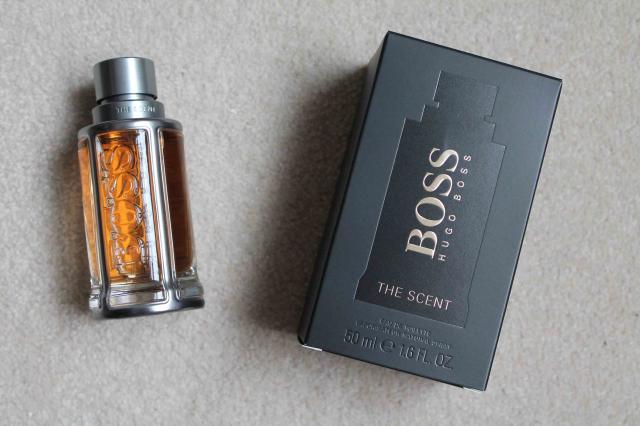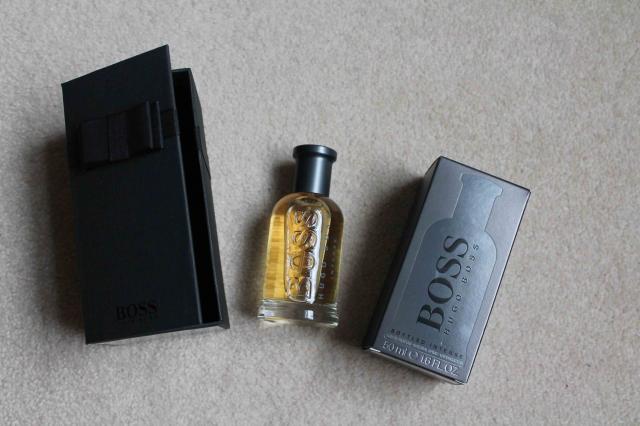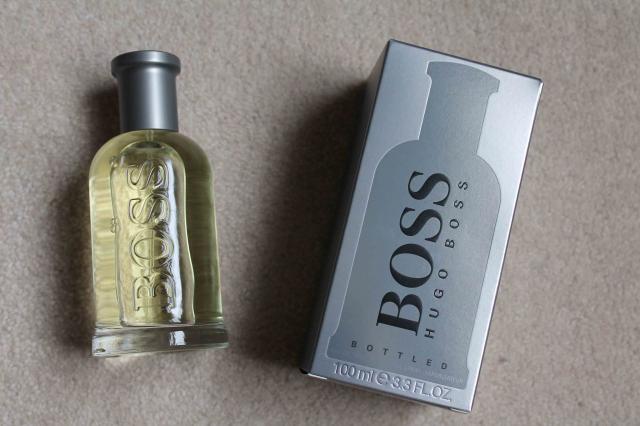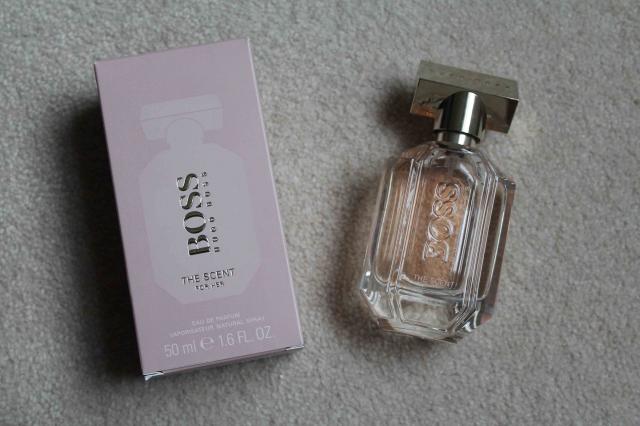 It's a worthy cause and one that is very much needed to preserve skills and crafts in this country just like in the fashion industry and allow a new generation of artisan's to flourish. Among the Spring Summer collection offering are the above enamel boxes showing some of the world's best known landmark buildings in cities around the world. Above and below are a couple of the most eye catching. The first to catch my eye was the onion domes of the Moscow Kremlin with it's bright colours. To the left possibly my joint favourite the scenes of Paris against the backdrop of the tricolour of France. Light and shadow play across the surface hinting at sunlit city walks.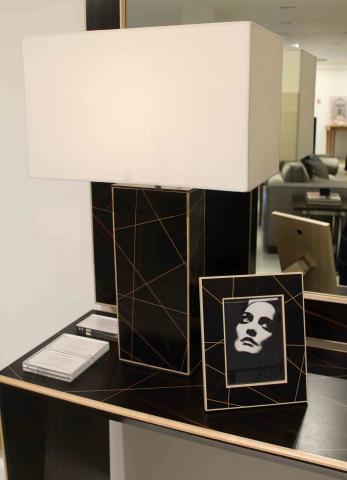 Zara home launch new luxury fine fragrance. 
Plus heaps more on the horizon including the opening of Diana: Her Fashion Story at Kensington Palace
Sisley are interested in problem solving your skin needs and their direct approach though the fields of skin care concerns in their website offers a map that aims to direct you to the products that you skin will benefit the most from. For skincare the website allows different methods of searching depending on how you're thinking about what you want from a product so fields headed Face, Body, Suncare and then Your Skincare Concerns' get to the point. Writing here on my own page I give more opinion than I do writing for other titles but I was impressed with the Sisley offering. The price points to be fair are one of the highest in the market for a make-up and skincare range but Sisley does offer very high quality. If you come across a sample I would recommend that you try. Sisley also have a successful offering of fine fragrance that was enhanced with the recent launch of Izia to compliment the Eau Du Soir, Soir De Lune and other House classics. It's interesting to not the full-service touch of House by also offering soaps in the House fragrance, something I wish more more brands would do as it's a wonderful way to layer favourites and they make lovely gifts for friends and family too. 
Beside the boxes of the 'Around the World' that celebrated the global cities sat the most spectacular jacquard coloured boxes crafted on woods and mother of pearl. The surface has a texture as smooth a silk and is irresistible to the touch. A silver plate on the front baring hall marks is a perfect place to write an engraved message to a loved one or special friend. Marquetry is, as Linley describe about the closest that it will be possible to come to painting in wood. These boxes are lockable and contain deep trays that are very user friendly and perfect for storing jewellery, keepsakes or possibly a makeup collection. While not inexpensive these pieces are extremely well made and could easily last for decades or generations in careful hands. The high definition mirror in the lid will make the most of the light wherever you are. 
I knew that Linley made furniture but had no idea how extensive their collection was. This cabinet is the 'tectonic bar' shown in the main saloon of the Belgravia show room and an eye catching piece amongst the creations on display. To the left above you can see the full cabinet closed with a lacquered cut engraving into the wood painted with gold that resembles a map of the globe's tectonic plates. Inside the space is expertly configured to allow maximum storage including fridge and to me it doesn't feel entirely masculine at all. Glass from the Trafalgar line offers you may different options and I particularly like the ice cube holder as it's something that you do need but isn't always accommodated in such sets. It's serves it's function and with it's gentle inward crescent shape is a truly beautiful piece of furniture. 
The Henley style of marquetry above makes a beautiful arts and crafts themed decoration for picture frames and also in a range of mirrors. I included another wider shot below of more of the group but managed to capture some of the beautiful paintings that Linley have produced on the facing wall. Kristen Scott Thomas, Kate Moss and David himself are among the famous faces lining the wall in a range that gives the viewer an idea of the scope that Linley's team and collaborators people are able to produce. To the right a fantastic discovery for me; Linley make the most amazing bespoke fitted kitchens. The woods where breathtaking and I suspect this may be a part of the business that people need to hear more about. Why not turn your kitchen into a place to express personal tastes too?   
Woodwork and carpentry are at the heart of Linley's craft and they also show that they are extremely creative when it comes to new ideas. This jewellery box created with numerous secret compartments in this replica of Highclere castle. Priced at around £65,000 it's going to be a special gift to someone who loves British Heritage and wants to celebrate it with this unique object. It's one of a number of pieces that are made in the form of well known buildings. To the right this understated piece sat on the wall quietly but with no less skill. Ecclesiastical domes recalls Rome to me with the flawless inlay detail that at the heart of Linley.  
To the right is one of the most extraordinary things I've seen, even by the standards of the treasures that you find at Linley. The anniversary jewellery box is one of the treasures that will surly find a place in the affections of it's new owner. With dazzling blues arranged from pieces that reminded me a little of a computer game it will hold many trinkets and objects and could perhaps be used by a family to store it's collection and reminds me of the cabinet that Linley showed at Masterpiece last summer. Below to the right you can see the jazz band that played at the christmas party that helped give the party an extra feel of warmth. Mood music always helps. Behind them is a portrait of Lily Cole in the style that you can see else where with a face clearly illustrated with etched effect around.
Linley are well known for creating beautiful mirrors and picture frames of all sizes that are also at a more accessible price range for young professionals like a large number of their jewellery boxes. The Henley Macassar collection with examples shown above to the left. Originally launched for SS16 these pieces, table, mirrir frame, lamp stand and keepsake box are crafted from sycamore with dramatic ebony inlay. They give a contemporary touch to the art deco look and will work well in a home or working living space. To the right an optical illusion made in a frame with a small mirror is a charming decoration.  
The Yellow Diamond and Pink Sapphire jewellery boxes. 
Creating pieces for the home or the working space is a central theme of Linley, whether this was intentional or not, I think it's a happy accident perhaps and means that their workmanship is even more versatile. For a luxury craft producer they cover a lot of ground in terms of their target client segments as the price points vary to give accessibility to a very broad market. Above the charming cushions of London's Thames' side views showing the traditional icon of Tower Bridge, with the shard in the background typifies the fun modern play with skyline images that appears throughout the Linley collection. 
Linley are keen to inform visitors to the store about the work that they do in helping young people develop in the industry and here in the upstairs gallery I read the information with great interest. They are currently involved with a wide number of projects including a bar workshop in Somerset where young people who already have some degree of skill can perfect their technique in woodwork and associated crafts. This operates as a Summer school and is a badly needed resource with few similar such schools open at the moment in the United Kingdom. It's a bright hope for the future and in early Spring 2017 they hosted a day for young crafts students to come to come and see the work of Linley - and guess what? - the group of around 30 or so where nearly all girls :-) craft an making is a gender neutral work with dexterity and a sharp eye very highly favourable attributes in the recipe to making a good career in this industry. 
Downstairs in the Linley Belgravia showroom there is a 'cave', I think it's rightly called, but not one that many bears of the furry sort will probably see. Instead a room has been designed to showcase any of the crafts goods that can be made for discerning gentlemen (and perhaps some women) to use to furnish their homes or even perhaps some very large yachts. Complete with wine cellar and marble drinks bar surface and comfortable lighting it's the perfect template for building your perfect retreat/private study. Below you can see the tectonic carpet and table sitting in front of the leather studded sofa. Above to the right the Linley games table with it silk-soft veneer sits ready for a game to begin. For me personally I wouldn't wish for a place that was hidden away and would want to share my favourite things with guests. These ideas all offer suggestions as Linley have a thriving bespoke business that will cater to your needs adding huge amounts of style, wit and design savvy along the way. 
At the Christmas Part Henrietta Spencer Churchill was introducing the guests to Linley's newest collaboration with art materials supplier Winsor and Newton. Like David and his sister learnt to paint with their water colours when children and many of use have used their colours at some point, for me, when I was art school in London and afterwards. The collection comprises four sets of painting and drawing materials set in boxes made by Linley. They are a beautiful gift for someone you know who loves drawing and painting or a treat for the self and an opportunity to create some memorable art of your own.  
First up boss the scent for her (left) and boss the scent for him. The scent for her has top notes of honeyed peach and freesia for a light note of feminine elegance that isn't too sweet. We went on a journey of exploration with the 'nose' Hugo Boss who showed us numerous elements in the blend of the fragrance. I have to say that this is perfect for a day by day wear or in evening and made it's way into my handbag. To the right it's masculine counterpart comprises of heart noted of Manika fruit combined with lavender and burnished leather in a potent combination designed to evoke the senses. 
Two further fragrances, Hugo Boss Bottled and Hugo Boss Bottled Intense which is the first eau de parfum created from Boss Bottled. Boss Bottled is very much billed as a fragrance for the man of today. The Intense next step for the scent incorporates base notes of wood and orange blossom laced with crisp apple notes top notes and a swirling blend of geranium, cinnamon and clove at it's heart. further definition is given by base notes of sandalwood, vetiver wrapped in a smooth vanilla. It's a string sophisticated male fragrance and for me doesn't speak more loudly to wither the older or younger audience. Something that Hugo Boss will be keen to emphasise in their quest for broadening their appeal to the market. In short it's a strong showing from the brand that won;t turn away the 'Boss' faithful.