A Blush of Rose
ablushofrose.com

Summer 2014
Jean-Paul Gaultier From the Sidewalk to the Catwalk in London.
Georgia Hardinge AW 14-15 Collection. BFC Contemporary Initiative.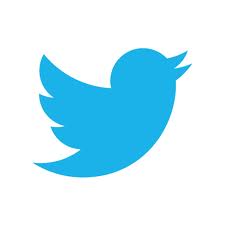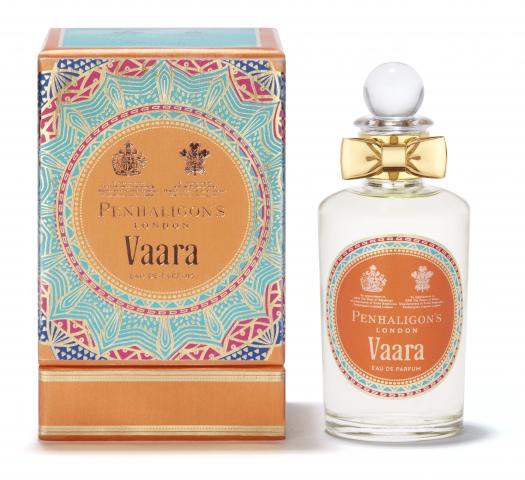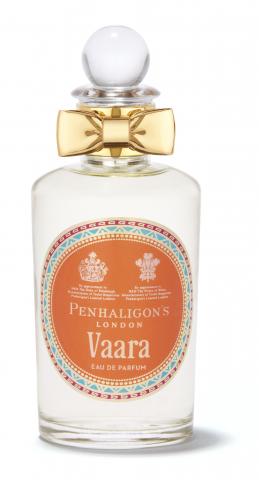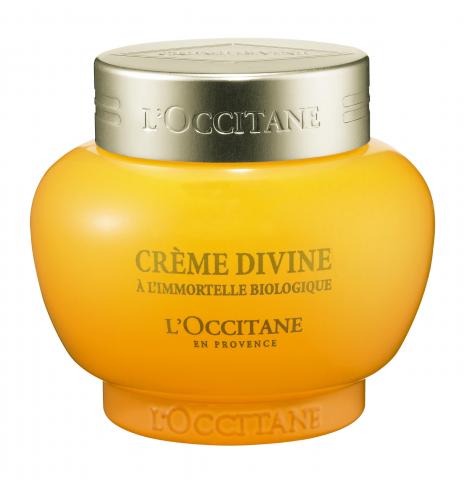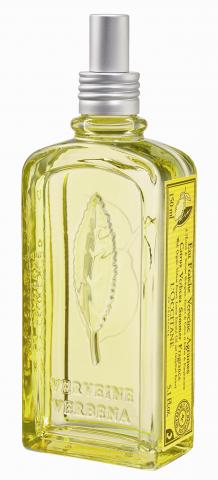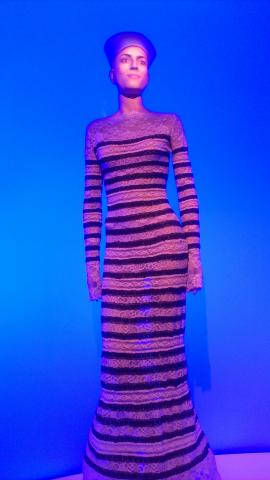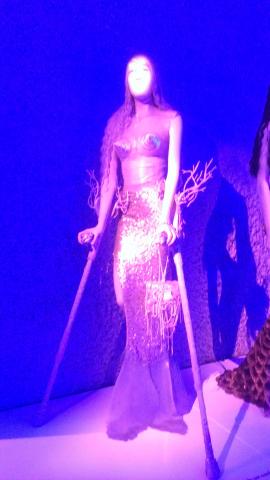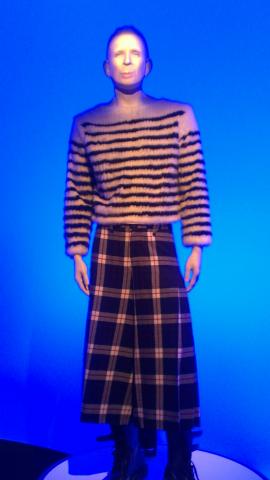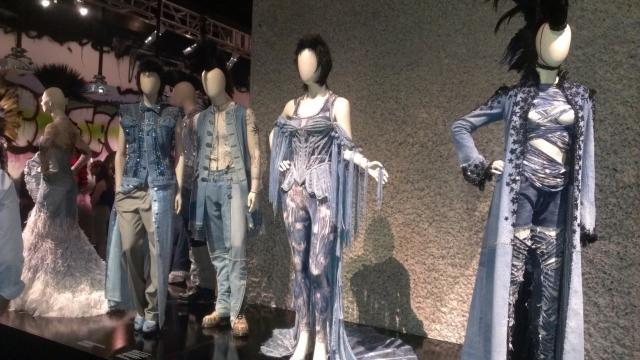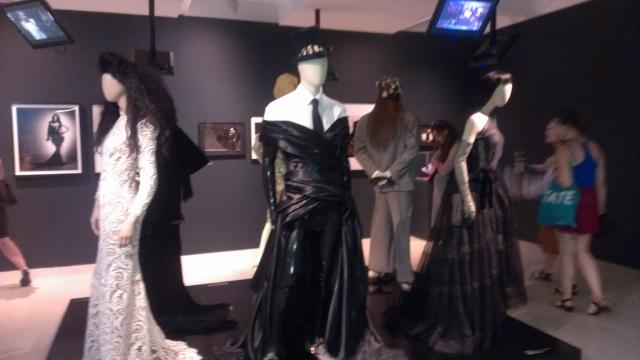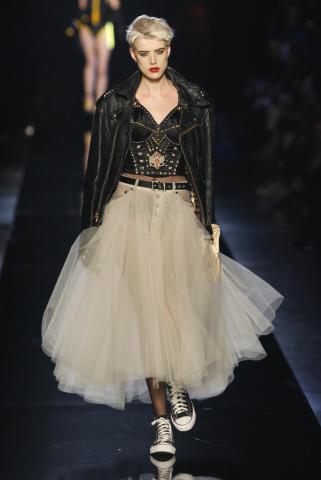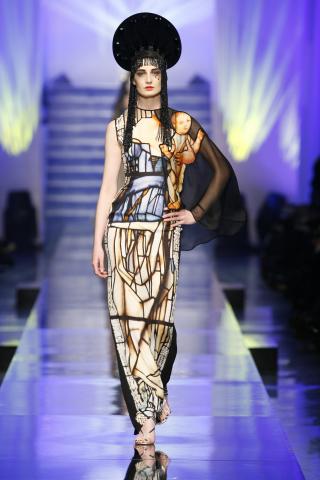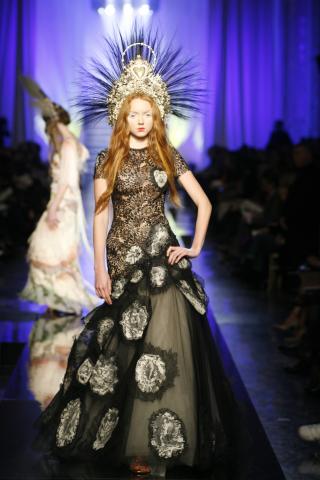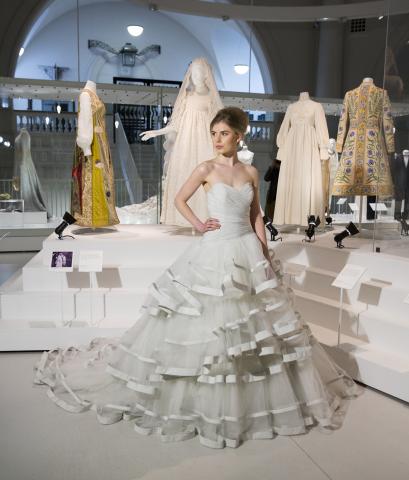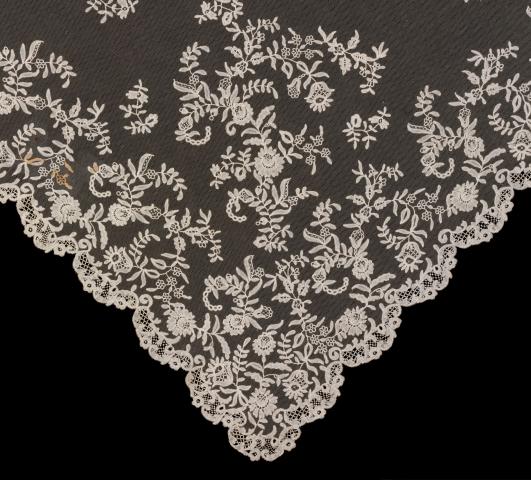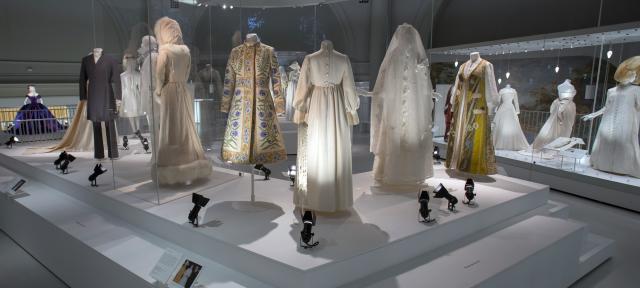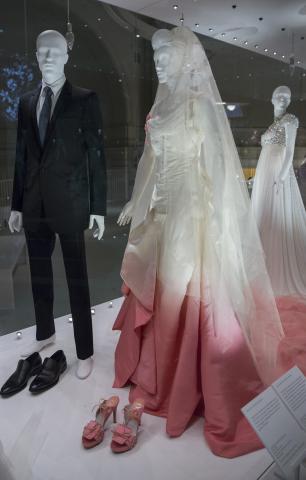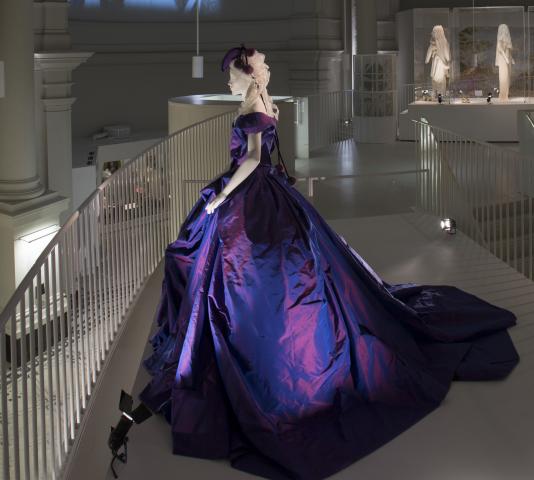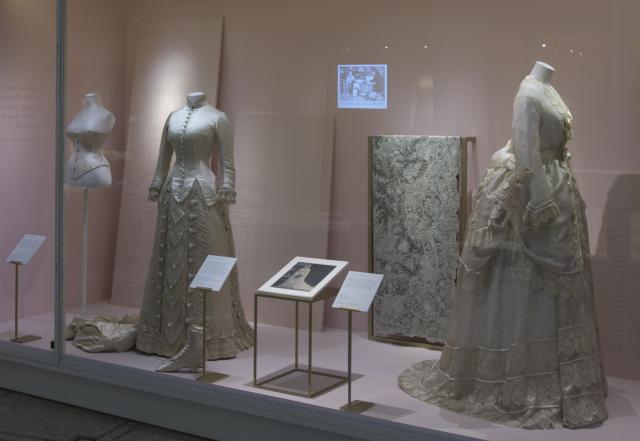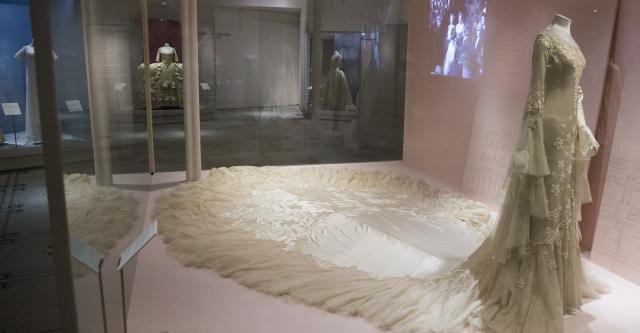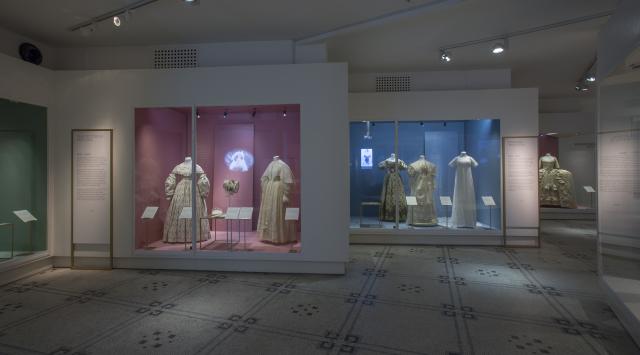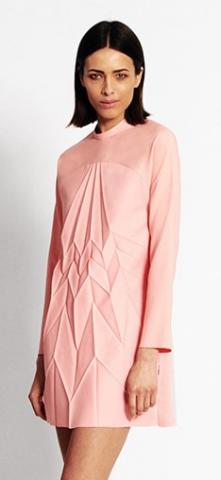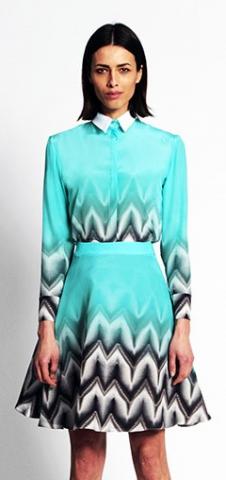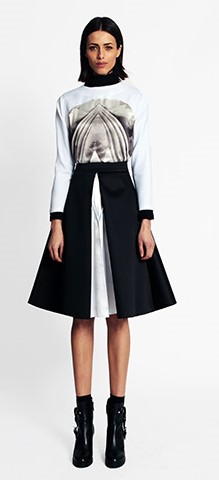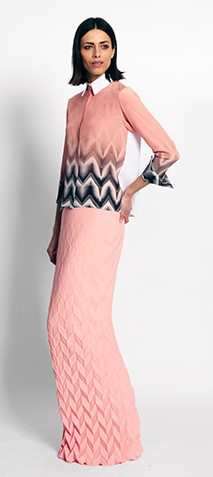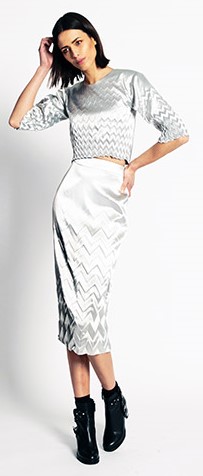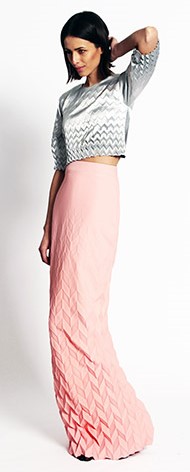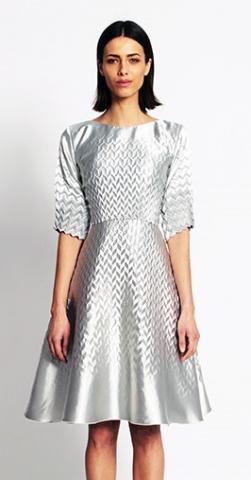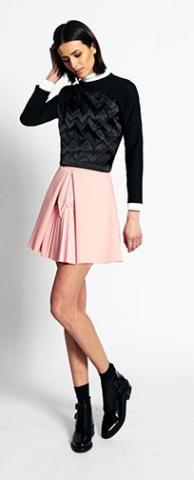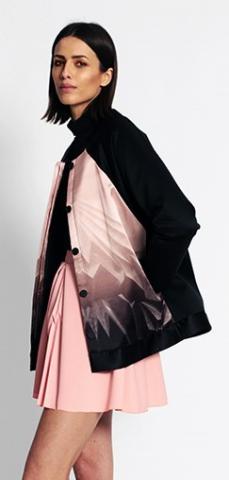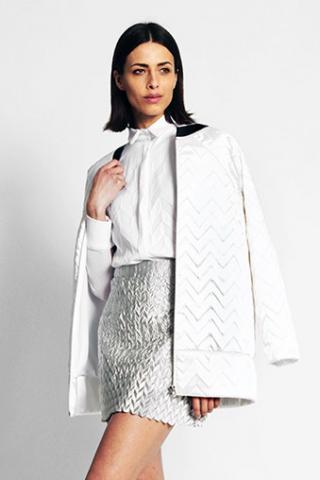 Wherever we are in the Summer months, be it travelling, lounging on the beach, in the country or working through a heatwave everyone likes a great fresh scent.  I usually make a point of treating myself this time of year to some type of fresh summer fragrance and with a long term love of France, L'Occitane is brand that caught my attention a number of years ago. 
I received my first goodie parcel from them at the Chelsea Flower show way back in 2010 and they are still pulling out the surprises with re-workings of old favourites and adding new scents and blends to their lines. 
This Summer on of their most popular lines Verveine (known as Verbena in English) has been broadened with the addition of a citrus twist to the fragrance. 
I've loved Verveine for several years and especially in the summer it's a bright and fresh feeling scent that has a form place in my bathroom in either Soap of Shower gel form. It really is a fresh burst of the French countryside bursting into life in your bathroom. So I was very curious to try the new limited edition line, Frisson de Verveine that carries a citrus twist. 
I' pleased to say that it's delicious. The citrus notes blend in lightly with the green tones of Verveine. To the left here is a bottle of the new Frisson de Verveine fragrance. It's a blend of Citrus and fresh fruits, head notes are Lemon and Bergamont, heart notes are Verbena and cucumber and base notes are cedar wood and musk.
This fragrance always reminds me of rock pools and shaded glades with water running through them - as a natural fragrance it evokes the wild rural nature of France very well. Ideal for both men and women the range also has a shower gel, body gel, bath salts and interestingly an Ice Gel for legs and feet and a hand cream. I think 
the Ice gel is a great choice and a fantastic way to cool legs and feel after summer sports. L'Occitane have a high concentration of plant extract in their product and I'm a great believer in using natural herbal based remedies if at all possible. 
L'Occitane also raid the natural larder of Provence to find the ingredients to blend together some very special skin care preparations. The Immortelle range has been an industry leader for several years and it's one that I've found very beneficial. I'm fair skinned with neither a dry or oily tone skin and I like to use a product that's creamy and gives moisture but won't tip me towards having oily skin. I find that this one works perfectly and I like to dab it round the eyes in particular if I've had a few late nights from events and parties running together. Also to check out is the precious Divne cream from the immortelle range. I first tried it out last Summer and found it carried me well into the autumn as the days got cooler. It's a great protector cream and is one of L'Occitane's best loved skin care products the world over. It well deserves the rave reviews. 
Anther product that L'Occtiane sent through to me was the Almond cream concentrate which I'm completely in love with Light and whipped like cream it carries a lot of almond oil and I've been using it on the face as well as at the pulse points to carry it's beautiful scent as a perfume.
up online. I'd previously seen his gouache designs of outfits for collections but I'd never seen his portraits before and I think they could make an interesting collection in their own right. Above to the left is one of the most striking looks from the collection celebrating JPG's love of the Union Jack, the Iconic British symbol. Even as a biased Brit I can honestly say there aren't that many flag that turn up in the fashion industry. To the right the Iconic Kylie Minogue as the Virgin Aureole with Serpents from the Madonna's collection. This piece of art celebrates the dress that he created and also stands up as an art piece in it's own right. Kylie is resplendent surrounded by her JPG Sailor-Boy Angels guarding her.
Most of us have come across Jean Paul Gaultier's work at some point and growing up I was fascinated to hear stories of this naughty, very funny French designer who is strongly anglophile and always looking for new ways to play. He's a regular on my Haute Couture pages and I love talking with his team in Paris.
All above images with kind permission of L'Occitane.
Penhaligon's Vaara created with His Highness Maharajah Gaj Singh II of Jodhpur
I've recently discovered the fragrance Vaara and wanted to write about it to share it with you. It's a heady deep scent using a lot of Rose and is a delicious taste of India. There's a very beautiful story attached to it's creation. Gaj Singh II Maharajah of Jodhpur has collaborated with Penhaligon's to create a signature perfume launched in 2013 to celebrate the birth of his grand daughter but also to serve as a lasting reflection of his family's deep love and connection to Jodhpur.  
I'd like to thank Matthew Lloyd-Getty for the installation images in this article. they are intermingled with my own and those from the House of  JPG.
The From the Side-walk to the Catwalk tour is travelling the world and one of my good friends saw it in New York last Autumn. I'm rather reminded of the Blonde Ambition Tour that Madonna did that is referenced in this exhibition through the corsets the JPG made for that are on display. 
The collection references his work with many performers and artists from Kylie Minogue to Ditta Von Teese, who has modeled for him on the catwalk many times. One of the parts of the collection I didn't get an image of, but fascinated me, was JPG's collection of water colour paintings done of many of his friends that have also been his clients. They are very good and I recommend looking them
The V&A Wedding Dresses 1775 - 2014 
Weddings are always a very special celebration bringing family ans friends together and after three years of research and planning the V&A launched their exhibit celebrating the dress in the modern era. The event its;ef can take any form, large or small and one thing they have in common today is that everyone is usually curious to a lesser or greater extent about the dress as well as wishing the couple the very best for the future. 
Edwina Ehrman is the curator for this show and below images are with kind permission of the V&A. 
The layout of this exhibition is what I would call a 'Talking Heads' show in the literal sense. The mannequins have faces of Jean Paul's House muses and friends projected onto them each giving an independent monologue, telling their storey to the audience. Above Jean Paul welcoming us to his show dressed in a Sailor sweater and Scottish kilt, not forgetting the trademark heavy duty boots. Staying with the naval theme his next model, complete with JPG Sailor Boy hat, bridges two worlds in her outfit a sheer lace evening dress. Taking the casual, sorting and possibly military starting point of the Men's naval sweater Jean Paul transitions this into a delicate women's evening dress carrying two different identities in one. Very pretty and a timeless piece that could be dresses with jewellery.
Staying with an aqua theme Mermaids, the ancient ladies of the sea appear in several places and I was really struck by the idea of showing a Mermaid on crutches, how obvious because she has to learn to walk on land but I don't think I've seen it before! To the far right another Mermaid, this time golden and resplendent taking her time and basking in the sunshine. The corsets in these pieces are highly intricate and enhance the beauty of the figure.  
Two of the themes that Jean Paul has played with over the years is that of the leading woman of Church history. Looking from a sartorial angle Jean Paul has found great inspiration in the form and structure of icons and even stained glass windows to create beautiful representations of the female form. These are never sexual or controversial, simply a translation of style of art I feel. He saves the naughty bits for elsewhere! Above Lily Cole wears a stunning floor length gown that's skirt is bursting with vibrant life in the rosettes design. I particularly like the crown that she wears to amplify her radiance. Truly a Queen of Heaven on the catwalk. To the right a piece that celebrates the siren goddess of the silver screen. To me this look has echos of the mermaid pieces I showed above, the dress itself descends into many strips of film reel. The perfect screen goddess statement dress. 
Here is another great shot of more of the Madonna's from Jean Paul's Madonna's series. I love the way he's blending old and new here in the structures of the dresses. In the fore there is an 18th century inspired piece. A white kirtle hangs over a beautiful under-dress in light blue with beautiful print detail. Tied at the waist with a ribbon on an open-corset style and with the white lace veil falling from the crown across the shoulders this a beautiful pieces with strong echos of traditional craftsmanship. Contrasting around this model are looks that have a much more contemporary feel to them. One of them over her shoulder to the left is look worn by Lily Cole on the catwalk above. It celebrates the Madonna but I also think it celebrates women everywhere. In contrast there was a great collection of denim inspired pieces that blend the worlds of the catwalk and the sidewalk. Working more on a punk theme than an American rock and roll theme I liked this invocation of denim and in the Anglo-pop style. I'm also a great fan of washed out denim and whites working together as you can see in some these looks. 
Jean Paul is known for his work with BDSM themes and a part of the collection - not shown - here focusses on the serious end of the BDSM world. I have to say it's not particularly what I understand but for people who are part of this culture it will be a rare opportunity to see some of the fashion associated with this world shown in the public mainstream. Above I included some images from myself and the official show photographer Matthew Lloyd Getty of the more lightweight pieces on this theme. Jean Paul's contribution to bringing the BDSM community to much greater public attention represents a significant movement within his career and he's found it a very fertile ground to play with in terms of generating ideas and styles. 
I think as a retrospective this show is a great body of work from one international designer across three decades. I was very pleased to hear that it will be travelling further round the world and will head to Australia as one of it's stops on the tour in 2015. It's not simply stopping at the main fashion capitals.
The impressions that I was left with from the collection where that it was very broad ranging and spent a lot of time examining in depth several genres that his work has moved through. His influences are broad and you can see the quirky humour that we all know if him through his work and interviews over the years. He is French down to his routes and designer that grew up in Paris. Bridging the worlds of the Haute Couture and the world of the Marais and the Burlesque he is a designer that I think has reached down deep inside Paris, it's history and people culture in many ways to create new challenging work that influences and grows into the main stream.  
Above to the right Gwen Stefani's dress and her husband Gavin Rosendale's accompanying suit stand side by side. Gwen's dress designed by John Galliano at Dior in 2002 is beautiful. The dip-dyed silk faille pink and white dress is strikingly original and I wonder to myself if she couldn't chose between having a white dress or a pink dress and then tried for an interesting combination. Again like Dita's dress this has been lent to exhibtions around the world before. 
Note also that the veil is dip-dyed not just the dress. 
I decided to open this look at the collection with two very modern dresses worn by women from the entertainment Industry.
In vibrant Purple this dress to the left worn by Dita von Teese was designed by Vivienne Westwood. Set apart from the other dresses in the first floor of the display the manequin survey's the gallery below. Very regal and vintage Dame Viv' borrowing from the 18th Century wardrobe for her inspiration. The shot taffeta fabric has a iridescent quality to it and shimmer's in the light.
Accompanied by a Velvet and shot taffeta tricorne hat designed by Stephen Jones. Designed in 2005 this outfit has been loaned to several exhibits around the wold already and shows how designers and clients recognise that contemporary Haute Couture quickly finds it's place in history.  
This exhibition looks back at the Wedding dress to show it's place in history and the evolution that happened from wearing a nice - dress, one that you may chose to wear again on more special occasions to the one-off wear dress happened gradually over time. I thought it was very charming to see the dresses from 1780 from the Olive Matthews collection at Chertsey museum. Even though it's from Long ago we know some of the story of this dress. It was worn by a girl called Jane Bailey when she married James Wykham even the bonnet and shows remain with the dress. A rare survival. Below to the left is a piece of fabric that is one of our best known British exports, Honiton Lace from Devon. 
This particular piece of material dates from 1850 but by then Honiton already had a glowing reputation as a small Devon village that produced fantastic lace thanks to the arrival of Flemish settlers in the 16th century and who's reputation spread around the world. 
Below is a panorama view of the upper floor of the exhibition. There are a large number of dresses from the 1960's, 70's and 80's showing the changing evolution of the dress as fashion's changed with each decade. Another modern piece is Ian Stuart's Flower Bomb dress from the early 2000's, this dress is still being commissioned and part of the current range that the designer offers to clients. 
Above is a closer sweeping view of some of the dresses from the 1960's and 70's. They show the trend for longer less defined shapes in this period and it's interesting how many of these dresses take the form of coat dresses. Also using influences from different parts of the world appears with the Caftan and Russian Cossack styles being pretty influential. 
Below a model wears a dress from the collection in front the above stand. I must admit I've always shied away from looking at Bridal designs (and by that I mean too shy to really think about it too much) unless I'm with a perspective bride who needs some encouragement. To the right below is a society dress from the 1930s made for the soon to be Mrs Sweeny who later become the slightly controversial Duchess of Argyle. It's a very elaborate dress and it was her first of several marriages.  Striking yes, but pretty not for me. My favourite dress of the collection was the worn never owrn by a bride, it was the example made by Liberty in the early 20th century to showcase their textiles. In a soft almost peach-like ivory colour it had a beautifully quilted train that showed wonderful embroidery details. With thanks to the V&A. 
Vaara is a fragrance strong in it's beauty and I first discovered it by simply walking past their Kings' Road store in London and smelling an irresistible smell. I followed my nose right in and it's not the first time I've done that with Penhaligon's and found them profiling Vaara in store on a warm summers day. 
Vaara for me is an absolute gem from their collection as it's a traditional full bodied fragrance that really speaks of the east when you wear it. It's a perfume that lingers well on a favourite scarf or jacket and generally very agreeable. I think it's very justly described as a fragrance fit for a Maharajah. 
Launched in London and Jodhpur I think this perfume also represents a great bond of friendship between Britian, and Rajaestan and India. It's great to see a British company working with a prominent Indian family so tied to maintaining the preservation of their history to create a legacy for the India of tomorrow.
The fragrance was launched in 2013 to celebrate the birth of the granddaughter of Gaj Singh II, Vaara and is named in her honour. 
The fragrance draws deeply on the family connections in the regions and uses two different varieties of Rose, Rose Absolute and Moroccan Rose to form the key heart notes of the scent. Penhaligon's Master Perfumer Bertrand Duchaufour spent time visiting the Gardens of the Maharaja's Summer Palace, the Balsamand that sits on top of a beautiful lake and gardens. He breathed in the heady air of the floral scents and tried to capture in this perfume something that would live in the families heart and be enjoyed by visitors to Penhaligon's too. The gardens where rich with Iris, Judian Magnolia, Peony and Freesia.  
Bertrand also visited the bustling Markets of the towns and the old forts to give the little Princess a gift that not only captured the traditional settings of her families life but also the heart of the people and of the region. The result was to give strong base notes of Honey, White Musk, Cedarwood, Sandalwood, Benzoin Resin and Tonka Bean. It also chimes well with the atmosphere of the Old Fort belonging to the family at Mehrangarh where the desert sands creep in and musicians still play in the courtyard. Going lighter the Head notes that sit sparkling on top of the fragrance include Quince, Rosewater, Carrot Seed, Coriander seed and Saffron. Bringing in the colours of the life-filled market places these lighter tones give a playful but solid addition to the fragrance. 
In exciting news Georgia, along with Zoe Jordan, Alexis Barrell, Prism and Paper London has been chosen by The British Fashion Council to be part of their Contemporary initiative. In conjunction with eBay Georgia and the other designers have been tasked with creating a capsule collection that will be sold online through eBay during London Fashion Week. The popular shopping website that has over 18 million buyers annually will host the collections in a dedicated online BFC contemporary shop. 
I think it's a great idea to enable buyers to buy pieces from British catwalk designers simply and directly through a well known shopping medium. The BFC will handpick different designers each year to be showcased through this program. Caroline Rush of the BFC said "Each of the inaugural BFC Contemporary designers possess incredible creativity and strong brand concepts. With invaluable support from eBay these designers mark a new wave in British contemporary design, the rise of which we aim to fuel with this new design."
As this goes live in early August 2014 Georgia is currently designing the capsule collection that will go on sale in September. In a recent interview with Wonderland Georgia mentioned how excited she was to be working with eBay and how there is a growing demand for designer and high street collaboration collection. Georgia' designs will be inspired by architecture and the city of London that she finds such a spring of inspiration. 
I caught up with Georgia recently and she's very busy across this summer preparing for the next season in very good spirits as always and I'm looking forward to seeing this collaboration with eBay and her September show next month.  
You may have seen some of Georgia's collection for Autumn-Winter 2014-15 on earlier pages in the website and I wanted to bring you more images and news about it ahead of Autumn. This collection is called "Faded" in this series of looks Georgia references the shapes of shadows that fall from architectural sculptures. She does this by using a technique of actually placing sculpture within the designs themselves. This new pleating technique creates faded sculptures within the knitwear itself. Georgia also plays with 2D expressions of structural elements in the collection.
The colour palette is simple with soft pink and grey blending lightly with stronger colours black and white. A shot of aqua blue-green bursts into the collection to introduce a juxtaposed contrast. The styles are both feminine and cutting edge contemporary, not so girly that they lose the edge of Georgia's city-girl.  
The first look above to the left is one of my favourites from the collection, a great re-working of the 90's bomber jacket cut with fresh designs. Beneath is a beautiful faded pleat skirt that will firmly be on my wish list this autumn. I love the fading pleats concept as it gives so much dynamism to a piece. The next two looks in pink and silver explore this further in both the two and one piece form and both are very pretty and charming looks that you could wear to a variety of events. I think they could also sneak into a Summer wardrobe too. 
Above is another long-line style also working with the same themes. The blouse for this look is a separate and you could be daring and team it with other pieces from the collection. I love the technique used in the printed blouse in the next look to the right. It shows the faded sculpture pattern in 2D print. It's teamed up with a skirt showing the faded structure of the design cloaked under a black outer layer. The next metallic dress shows the pleats in soft form woven into the fabric. The Aqua blue and black two piece outfit to the right shows the pleated structure in the 2D form again and plays with colour contrast moving from sheer block colour to contrasting shapes and shadows in the pleat design.
In the look below the two pieces can be mixed and matched with others in the collections. It's a very fun silver top and interchangeable skirt.  The white jacket below will coordinate with many things in this collection too. The lady like collard blouse and the above knee skirt give this ensemble a very neat-chic look. The last piece below to the right is my favourite of the collection. I would very happily wear this look at any time of year.