A Blush of Rose
ablushofrose.com

Spring time in London got off to a great start and I've picked a few things to talk about that held my attention during this whirl wind season.
Beulah Spring - Summer 2014 collection.
Designer Show Rooms and street style at Somerset House in London Fashion Week plus FAD Young British Designer Awards.
I couldn't resist adding more news from London Fashion Week about the designers who have been exhibiting there and to share some more of my pictures from around the exhibition space.  
Italian Fashion Celebrated at the V&A - sponsored by Bulgari - LVMH
In a long overdue rhapsody to the Alta Moda of Italy, the V&A put together a wonderful exhibit to look at the re-emergence and evolution of Italian Haute Couture from the post-war years until the present day.
Penhaligon's Tralala
April saw the launch of the Penhaligon's new fragrance Tralala created in collaboration with Meadham Kirchoff.
Thinking on from my article above looking at Italian Fashion it's great to hear that Bulgari are also undertaking a major sponsorship initiative in Rome. The Jewellery operating within the LVMH stable is paying for the restoration of the Spanish Steps, used so many times in film and fir countless fashion shoots and catwalk shows. Valentino have used it several times in past. It's great to see successful Italian brands touring some of their success towards re-building parts of their city. Bulgari are celebrating their 130th anniversary this year and felt that one of their special projects, alongside supporting the V&A exhibition should also be to give a gift back to their city. I think it's a great idea and it follows on from the family who own Tod's sponsoring the restoration of the Colossuem. Also not too far from the Spanish Steps the Trevi Fountain is undergoing a major make-over thanks to the generous support of Fendi.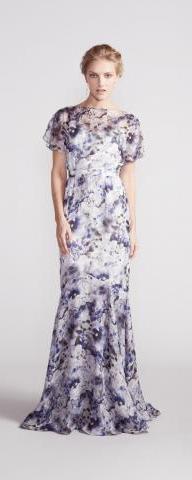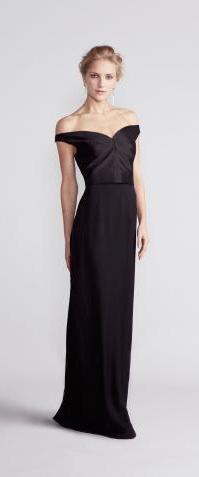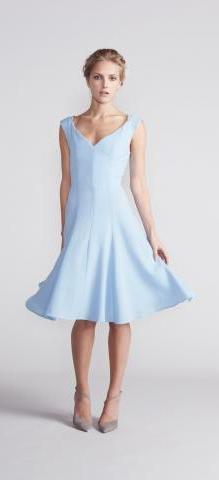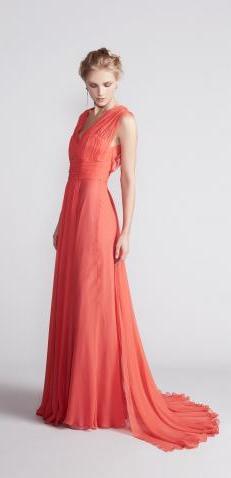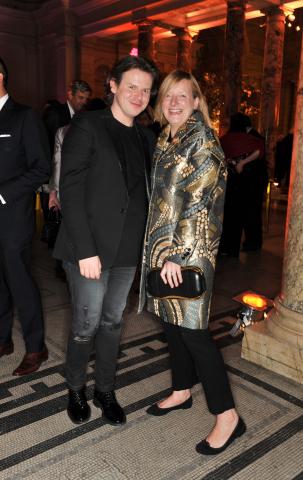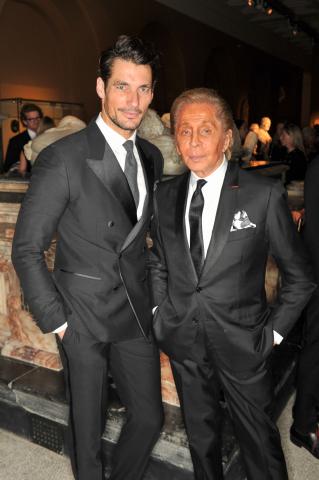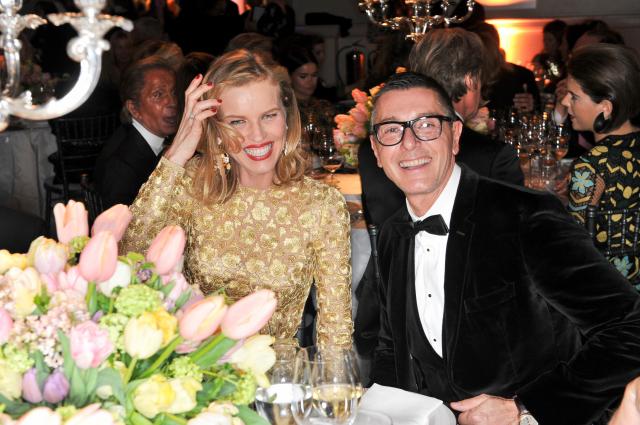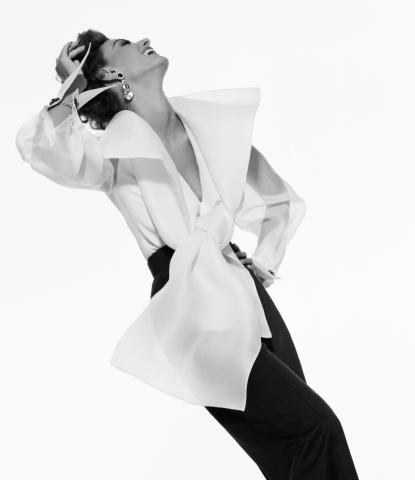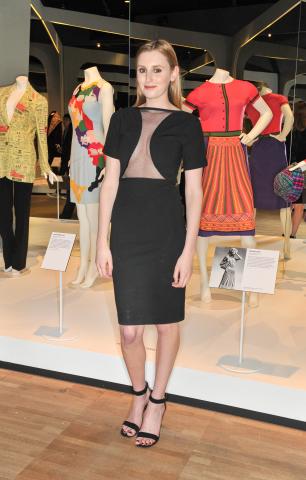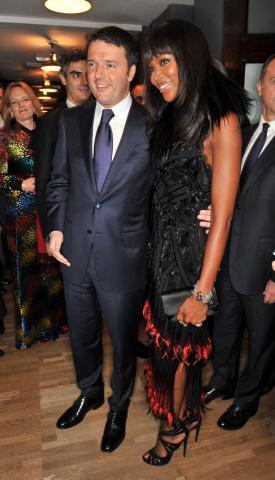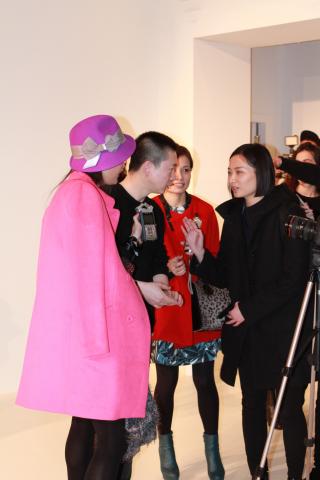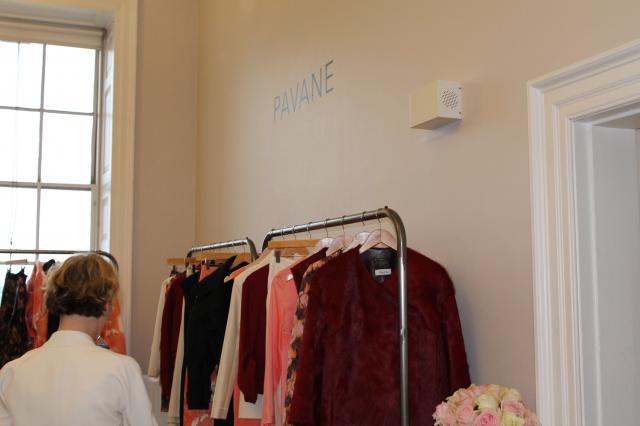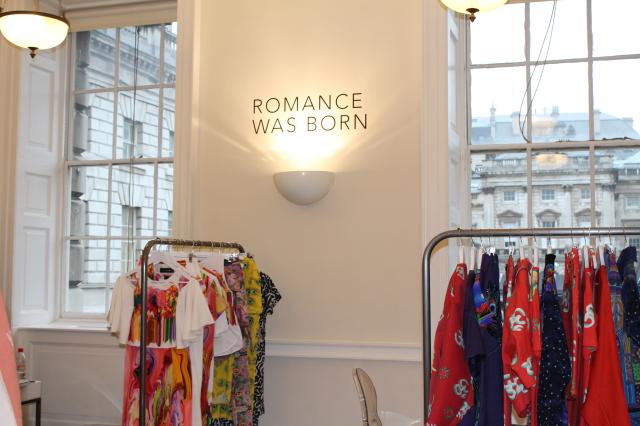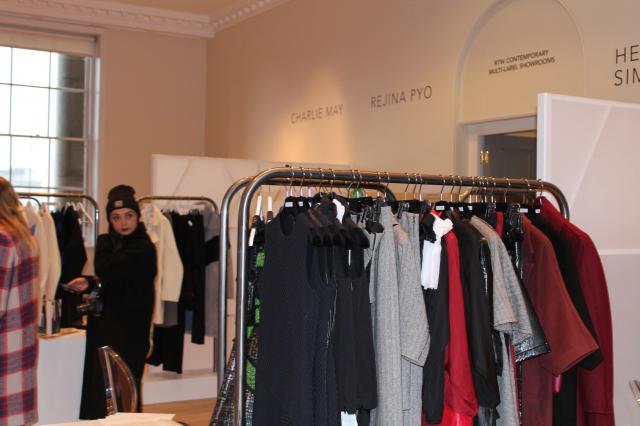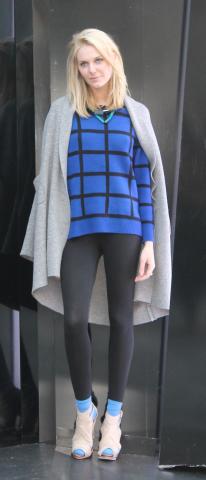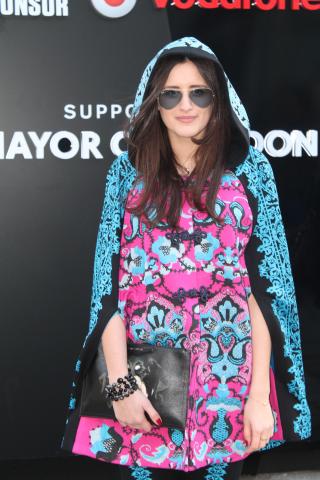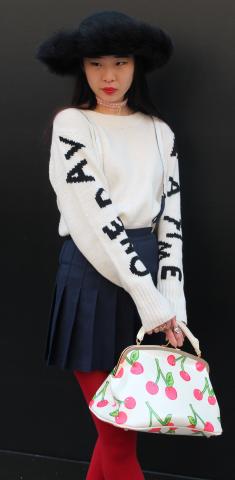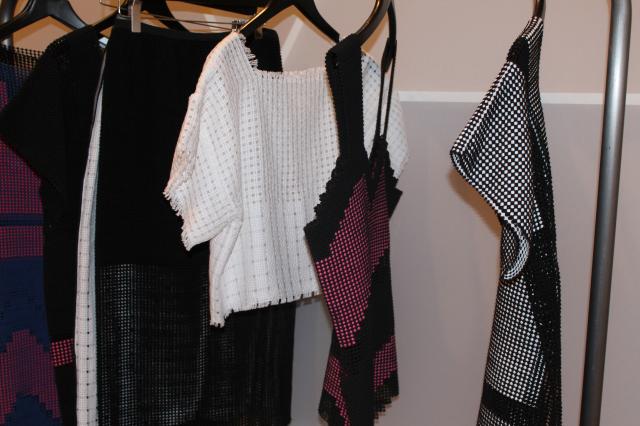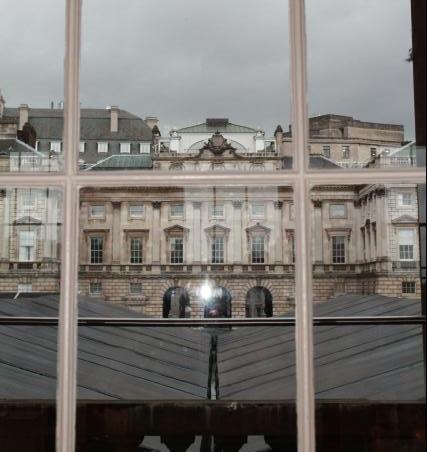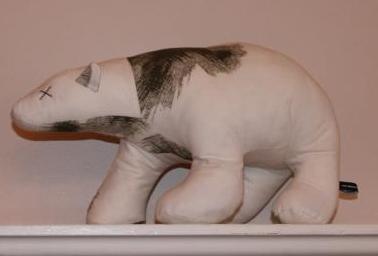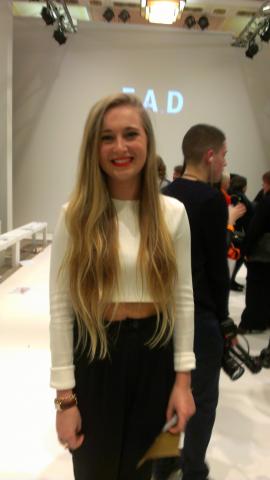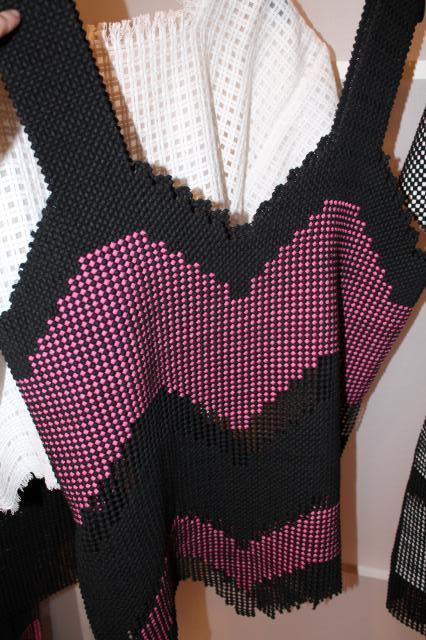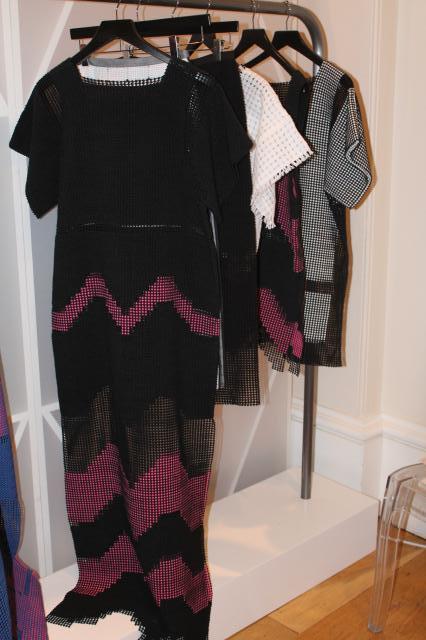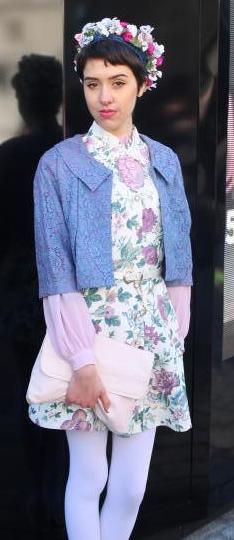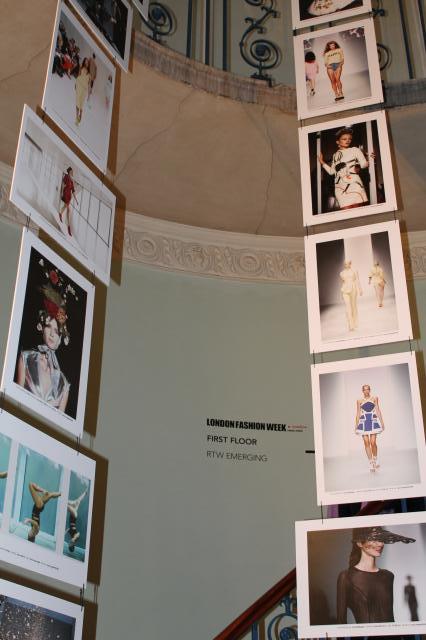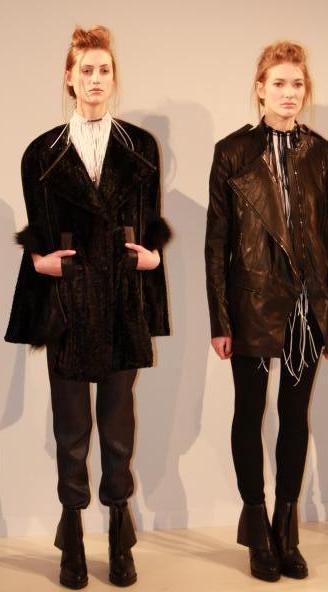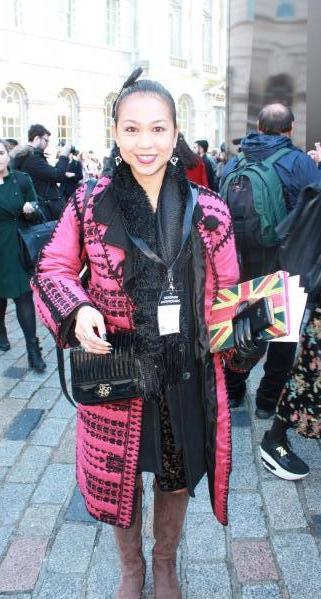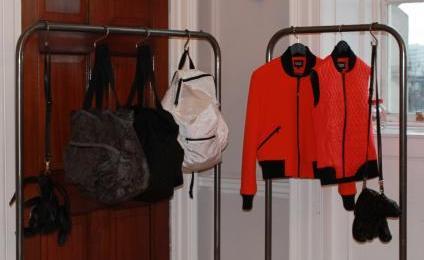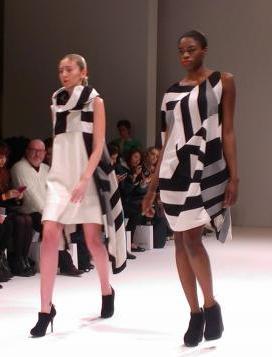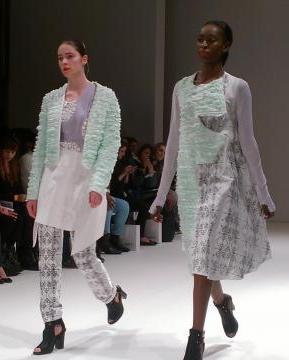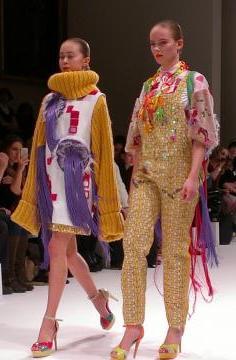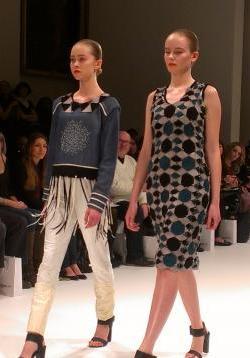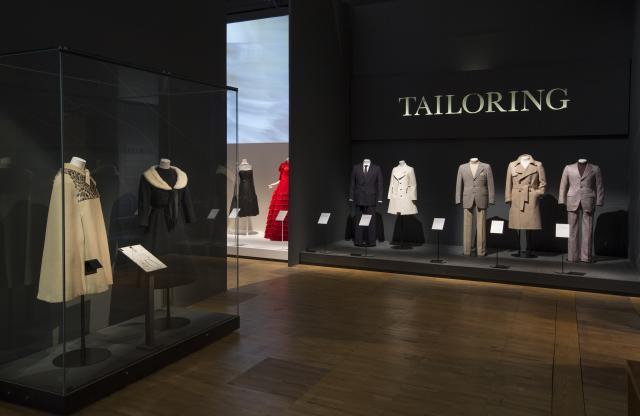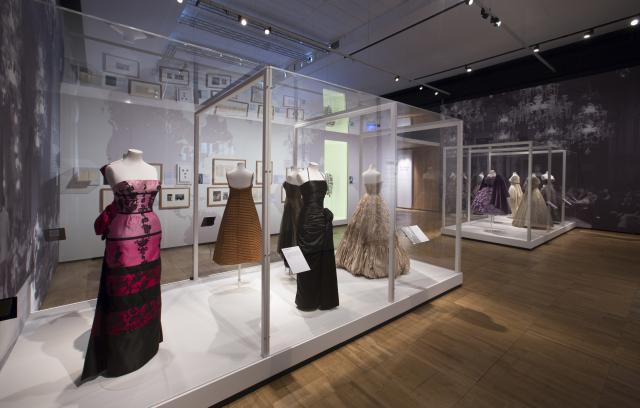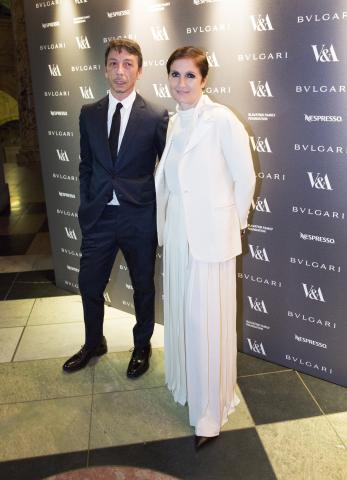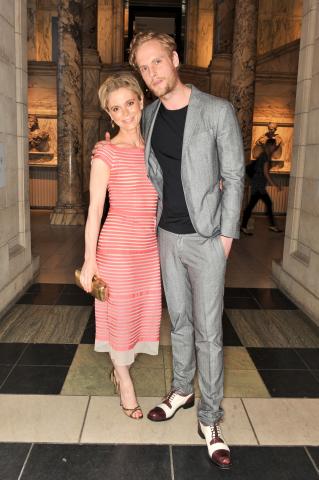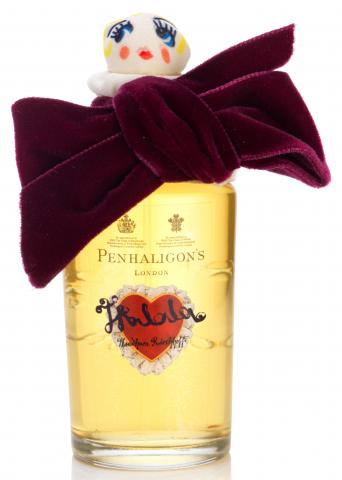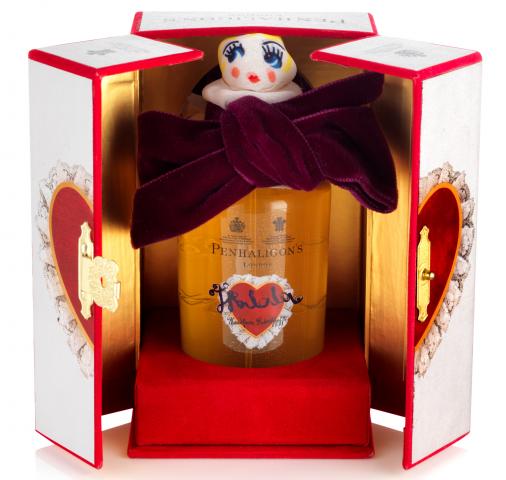 I was really excited by the spring-summer 2014 collection, it has a very fresh energy about it. This season Natasha and Lavinia partly looked East for their inspiration and one reference point for the collection was the style of Japanese ceramic that used liquid gold to mend the seams of objects when cracks appeared. It's given rise to the unique Glint and Cracked Glint designs in the collection and I think they will be very popular through the season.  
Beautiful images of the collection taken by Katrina Lawson Johnston.
There are lots of great pieces that are in this collection and Lavinia, Natasha and their team are building a great young British luxury brand that almost uniquely is vocal about it's support for humanitarian issues including human trafficking and the international sex trade. 
But beauty can make an impact for all the right reason, and with each collection that comes out, the message spreads further and further afield as the business grows. Now established in Elizabeth Street in London as part of the boutique scene the brand is growing it's own loyal clientele and attracting new followers. 
I open this look at the collection with the beautiful Topaz light-sweater and Glint skirt. Great interchangeable pieces they work in great harmony. I've also seen the Topaz worn with jeans and it looks great too. The Glint skirt comes in different colours and is a staple item you can love for many seasons. Next to it is one of the most lovely pieces of the collection. The Cameo jacket in blush pink. Absolutely wonderful, it references the Hollywood glamour theme but for me it also harks back to earlier ages of elegance in the 18th and 19th centuries. I think it's the generous use of material and the bow sash-tie. 
The third piece to the right is a beautiful two piece cracked glint ensemble in white and gold. I really like this design, it's fun, unique and would be a great piece for a party or a diverse number of social occasions. The colours are neutral and will suit a wide variety of girls. Again these pieces can be interchanged as well as used put together for a complete colour scheme look. 
Below is the Aurora dress in vibrant coral. This is a real show stopping piece and looks stunning when I've seen it in the Elizabeth Street store. It's an occasion dress that you will be able to wear through this summer and into the future. A real red carpet piece too and I think it would have great international appeal. It's very glamorous to see a train on an evening gown and they are starting to be seen more and more in contemporary collections. This look and the Aurora in coral and fractured blossom blush make great impact dresses. The Hannah in powder pink and the Kiku in powder blue. These two are both exquisite dresses. Very feminine and flattering and classic, they will suit ladies across the generations and can be teamed with jackets and hats for more formal settings or worn simply by themselves for a clear strong impact. They, like many of Beulah's pieces are 
genuinely timeless classics that you will be able to treasure through many seasons. Another thing that I like about Beulah is that there is a very subtle sexiness in many of the designs, always demure but certainly very charming. 
Beulah is one of my favourite labels because I think that Natasha and Lavinia have a great eye for creating simple fresh new modern designs that will really have strong appeal. Both the cut of the Hannah and the Kiku work so well with the figure, they sit on the wearer but are not close or clingy. I really like the way that they have caught the waist at just the right length in these dresses too. 
Although early in their fashion careers the Beulah girls are developing an experienced eye for tailoring. 
Both the dresses allow you to move very comfortably in them also so they feel effortless to wear across a day or a long evening. Pure prettiness. I can imagine them being very popular pieces for parties from afternoon into evening this summer and they would both make great outfits for weddings teamed up with a hat and a great clutch bag. 
The black Yoto dress channels Japanese minimalism and it's a stunning cocktail piece. It's a staple for a girl's wardrobe with very broad appeal. I love the slight corset shaping of the bodice of the dress contrasting with the lose flow of the skirt. 
The Porcelain dress to the left is a really beautiful evening dress. A perfect blend of blues and white peeping through in a profusion of flowers. It's floor sweeping glamour at it's best and a great evening wear gown. The fabric is light and airy so you will stay cool and feeling elegant even on the hottest of evenings where ever you are in the world. I don't know if the design takes it's name from the eastern inspirations for this collection but it certainly reminds me of the light delicate bone chinaware that came from the east.
To the right is another high glamour piece that many girls will be able to visualise on themselves right away, the Ornament dress in black. This is a stunning look that teamed with jewellery and a clutch would serve you well in many seasons on a variety of very smart occasions. It's a style that is very versatile and would suit a wide variety of hair and skin tones. Essentially another Beulah classic that you'll want to keep hold of.  
With each new collection that comes out the Beulah girls are developing and honing their style and producing some really interesting work. They are able to kit you pretty well for Black tie, cocktail receptions, Races and any occasion requiring something special. I also like the diversification this season into a slightly more casual look with a few of these pieces that is bound to win them even more fans. There's no harm in girls having more reasons to wear Beulah. My wish for the Lavinia and Natasha, besides continued success with their charity initiative is to be sold more widely and recognised more widely on an international level. 
With that in mind, dear readers, I encourage you to make a visit to them when you are next in London. 
Here's the lovely Aurora polar bear Christopher Raeburn's emblem for Autumn-Winter 2014.
Cute, squishy and not too talkative, she's a great thing to hold while you are pondering your fashion purchases.
Dark sky's brooding over Somerset House.
Besides the catwalk shows there are a plethora of exhibitions and presentations taking place during London Fashion Week. One of the ones that I attended was for Haizhen Wang. He's an interesting young designer that is drawing an increasing amount of attention and already has a significant following amongst the Asian Media. The bandwaggon is rolling and I think he's going to get a lot bigger in the next few years. 
Haizhen has followed a well trodden route in his early years in the industry to date while mastering his craft. Born in China he completed his MA at Central Saint Martin's college before moving on to Paris to work at a number of very prestigious Couture Houses in the their Ateliers seeing not only Haute Couture but the Ready to Wear creative processes at close hand and contributing and learning a lot from each house that he worked under. 
In September 2012 Christopher Bailey named him the winner of Fashion Fringe. He's exhibited in London now for several season's in the presentation spaces and he has a lot to offer a growing global audience in young contemporary design. He has the gender-neutral, young, sharp-edged design done to a T and it's fun, it's easy to wear, it's ready to wear with a lot of spark.   
There's a lot of exploration going on too in the collections in terms of fabric and textures being used. I was very enamored of the long coats and in particular the grey one that I've placed in the image above right. It looks perfect with long black trousers and black shoes and being me I'd add a big chunky knit scarf around it too or perhaps that knitted bobble hat if I was in a really cold winter city like Boston or New York. I'm also really keen on the long black trousers that appeared through the collection.  They are universally flattering and a great wardrobe staple that can be combined with lost of different items. Dressed up and dressed down there's always something you can do. 
It was a great pleasure to see Georgia again at London Fashion Week and I was really excited by her new collection for Autumn - Winter 2014, My camera had a few hiccoughs while I was looking at her collection but hopefully from this you can see many of the themes that she's exploring here. 
Long known for her work with pleats Georgia explores this technique in many areas such as the jacket that you can see front of shot immediately to the right With a nod to the boy-ish bomber jacket style it's a smart fun look that  
is very easy to wear and coordinates well with several of the separates that she also has in the collection such as the blush pink skirts with stylistically designed pleat detail and the white and black skirts and trousers that appear through the collection.
Georgia's background in structural and architectural design (she graduated from Parson's in Paris) gives her an eye for developing shapes and structures in way the really defines her style as unique alongside that of other designers. You can always see Georgia's stamp on her work. 
I also really enjoyed her colour scheme in this collection. The black, blush pink and white chimed well with me and as part of my favourite colour scheme and I also liked the playful splashes of blue mixed with black and white through the collection as well. It's a classic restrained straightforward colour palette blending both subtly and burst of fiery character. Also noting the attention to pretty collars and cuffs and skirts sitting around the knee this is a collection that is channeling Lady Chic for a new age and a new young audience.  
Through out London Fashion Week Somerset House is festooned with great displays as you walk from one room to another and I had to add in some images of the photo collages from the main star-well leading up to the first floor exhibition halls. It was a great over view of all the things that we can see each season and I'm already looking forward to what will be there in the next. 
The exhibition space is one of the best places to meet a series of young international designers who have come to London showing some serious promise. You can talk to them about their work and what they are up to and here are images from some of the collections that caught my eye in particular. Romance Was Born had a great lively collection of looks, while others such as Charlie May and Rejina Pyo are doing very interesting things with traditional more minimalistic tailoring. They are two young breakthrough designers who have only started creating full collections in the last two years but already have beautiful capsule collections selling internationally. Pavanne, another new young British label by Georgina Edmonds and Fiona Ransom is a really exciting discovery. They where showing their second ever collection at London Fashion Week and using lots of great colours and textures.  They also had the most beautiful sweet Roses next to their stand. Absolutely thrilling. Below to the right is another quick picture I took of Christopher Raeburn's collection before I scuttled off to his show.
Here are some of the works from the finalists who made the shortlist. Above left Johanna Wahlman, center left Hattie Buckwell - my joint favourite with the winner Rhiannon Wakefield (below), center right Amy Crofts and above Cat Potter. Below to the left was a set of outfits from Amy Konig before Winner Rhiannon's menswear collection placed next to a picture of the Lady herself. Rhiannon was a happy and smiley winner and all the entrants got a great round of applause from the audience. Te clothes where genuinely very impressive and it was noted that this work was undertaken alongside the full time study programs that the young designers are in. Well done to everyone. 
It should be noted that Fashion Scout is one of the sponsors of the awards
and hopefully some of these young designers will make it onto the Fashion
Scout Schedule in future years.  
One of the most interesting discoveries that I made was the work of Yulia Kondranina. Yulia was born in Moscow and graduated from Central Saint Martin's with an MA in fashion design under the tutelage of the inimitable Louise Wilson (N.B. Louise has subsequently passed away in May 2014 and this Scottish lady who shaped a great many young designers careers will be missed by many people. She was a name known more inside fashion as a great nurturer of high profile talent during her years at Saint Martins while she was never well known to the general public). Yulia won the Fashion Scout Spring-Summer 2014 Merrit Award and has now taken the step of showing in the BFC exhibition alongside showing her clothes on the fashion scout catwalk at the Freemasosn's Hall. I'm very glad that I had the chance to discover her work because it absolutly fascinates me. 
I was captivated by Yulia's use of a very intricate type of weave technique. She's using very modern high-fiber synthetic material to create very interesting patterns. To me it looked like there was an influence slightly from the Middle East, perhaps Turkish or Moroccan, I think it was in the symmetrical patterning that reminded me of middle eastern architecture but I could also see influences of Russia as well. 
I spent a good while looking slowly through the collection and found that there was a lot to explore in terms of the ideas that Yulia generated for this season. Cropped tops and waist length, full length dresses and skirts, the ideas kept coming. Her colour palette was sensible working in about four or five colours, blue, magenta, black, white, cream and gold. I really want to see a lot more of her work and she will be on my list of shows that I'll be trying to get to next season.
Taking in Street Style is one of the great joys of London Fashion Week. Dashing between shows I met some really interesting guys and girls and when I had time to stop and take a picture and the other person also had time to do the same I was lucky enough to get some great images. The fashion community is always very embracing and it's great to see many people truly expressing themselves through their clothes and feeling free to experiment and be exactly who they want to be.  
The lady above in the magenta and black is Pea Fierce of Leutton Postle the London based knit-wear company. She was great fun to talk to and I loved her spark and fire. 
To my other impromptu models I'm very grateful as I know it's not always easy to be photographed and not everyone in the industry likes to be in front of the camera. Many people prefer to be behind and out of sight. As you can see I didn't spot one stand-out street style trend just many people having a good time and enjoying expressing themselves through their clothes. 
It's certainly not easy to literally distill a fashion House, let alone a Fashion Collection into the form of a fragrance in a bottle. With the deep layering of the notes within the collection I think they have captured the Houses emphasis on history and creativity and also with the sultry notes of Whisky and Leather just a little of the atmosphere of late nights at the Edwardian/Victorian era Theatre in years gone by. 
The style and form of the packaging is another charming reference to the impact that Theatre references have for the design duo. The bottle is neatly packed in a theatrical type of box. The little clasp opens the door like that of a music box and as the little doors swing open the Tralala is standing in front of you on it's own little stage.
Ready to give it's little performance ahead of your own evening out the bottle is tied with a velvet bow reminiscent of the Red velvet Curtains that you see at the Opera. With a little painted face sitting on the top of the bottle made in soft fabric the quirky touch also lends humour to the piece. You can see a simplified interpretation of the heavy stage make-up worn in Opera Houses the world over for many generations. 
For a very special treat I would urge you to try it. 
FAD Young Designer of 2014  Award 
I have a big thank you to say to the lovely Helen Freely for inviting me to the catwalk show to announce the winner of the FAD Young Designer competition for Autumn-Winter 2014-2015. Held on the closing night of London Fashion Week at the Freemason's Hall in Covent Garden. It's a fabulous opportunity to discover great new young designers from across the country and we genuinely saw in the group of a dozen finalists a great diversity of talent drawn from across many of the UK's leading fashion and design schools. It's mouth watering to see how much talent we are producing in this country and her below are some images from my favourite collections. Each finalist was allowed to show two looks drawing inspiration from the theme 'Multi-sensory'. FAD stands for Fashion Awareness Direct and is open to all second and third year fashion and textile students in the UK. The broader aim is to encourage 13-25 year old's to build skills that will enable them to make a career in the fashion and textile industries. The first prize here was a grant of £1,000 with a runner up prize of £500 and a further award for textiles from a scholarship fund of £500. For young budget conscious designers these prizes are a great blessing and a just reward for so much hard work. 
Like many countries in Europe after the Second World War Italy needed to find it's way back to it's own past and sense of self and traditions to try and re-build and move forward. We all know Italy as a land of beauty. While it can't be denied that France and Paris have come to be known as the cradle of Haute Couture and high fashion in the modern era (ahem - in no small part thanks to an Englishman Charles Frederick Worth and the foundation of the House of Worth!) it was in fact also Italy who, for many centuries shared the crown as the originator of beauty, style and all things graceful in Europe. And beauty they still know very well. 
With a lot of work and a lot of dedication post war austerity bloomed into luxury recognisable from the past. Sorelle Fontana was a leading Couture House founded by the Fontana sisters. These three sisters where the fourth generation in the female line of their family to create Alta Moda in their great-grandmother's atelier in Parma. One by one they made their way to Rome from 1937 at first working in the best known Couture Houses and by mid-war they had opened a small atelier on the via veneto in Rome. Although working day to day for many of Italy nobility and visiting wealthy travellers the Fontana sisters had particularly good luck in attracting large numbers of clients from Hollywood from the earliest years after the war. Perhaps it was the uniqueness of a Fashion House run by three sisters but it opened the way for their work to be discovered by many patrons in the United States.  
But looking at the broader picture the Maestro who orchestrated the big drive to get Italy back on the map as a fashion capital was Giovanni Battista Giorgini. In the early 1950's he staged what we would now call a PR campaign based in Florence to showcase Italian Alta Moda. The very first Italian fashion show of the modern era was hosted in Florence in 1951. The 'Made in Florence' or 'Made in Tuscany' label was re-enforced as a recognisable mark of quality   craftsmanship and luxury.  
By 1955 the 'Pitti' exhibition as it was known hosted over 200 buyers and 500 journalists. Pitti Immagine is still alive and well today in a new form showcasing primarily Men's fashion with some women's wear guest exhibitors. 
Journalists from magazines across Europe, North America and Australia where invited to attend fashion shows, many, many balls and late night suppers in palazzo's and many grand settings around Florence, Milan and Rome. True to the Italian spirit of Bella Figura (always look/show your best or put your best foot forward as we say in England) Giovanni made sure that he used the backdrop of the best of old Italy to show to the full beauty of what Italian fashion could offer to the world. From this period you can find reams of images of girls in beautiful Haute Couture set against the back drop of grand salons and Palaces - some of them crumbling, some of them glowing in their full magnificence.   
This is the era of 'Hollywood on the Tiber' and films such as Roman Holiday. There was definitely a concerted effort to get Italy back on the map as a glamorous destination and producer of fine goods and I think it's also a just recognition for the centuries of expert crafts skills that where built and developed b so many hard working hands. For the media headline grabbing names where key and Giovanni and his contemporaries knew that in the massed ranks of Italian nobility such as Princess Giovana Ginetti, Countess Angellini deSalles and Maria Grimaldi to name a few the press would get the Italian Fashion Fairy-tale at full tilt.   
Staying with the Princess theme briefly some ladies such as Grace of Monaco, Princess Torlonia and Maria-Pia of Savoie also made very helpful innovative suggestions to the designers that dressed them, they where often not only society mannequins. Russian - Georgian Princess Irine Galitzine based in Rome for many decades created the Palazzo Pyjarma. Comfy and stylish it was a modern solution to the need for semi-formal wear in the mid 20th century. These wide legged trousers became fashionable around the world and worked very well in warmer climates. Irene herself worked with the Fontana sisters for three years studying her craft before going on to set up her own business. As a designer and businesswomen she was highly successful. 
The exhibit was packed full a fascinating outfits from directly after the war leading up to the present day with contemporary collections. As I made my way around the galleries I spent a lot of time looking carefully at the varied pieces on display.  The V&A like in many of their shows spent several years gathering together the numerous pieces from many collections public and mostly private from around the world. The exhibit opened with a look at the ladies day-suit post war. You can see two pieces in the picture above to the left and I really liked both the pink and blue suits. Using simplified designs combined with expert tailoring you got a good sense of how post-war chic could be created on a budget and still look very glamourous. 
Moving into the main body of the exhibition cocktail and dinner dresses came to the fore. You can see some of these in the image directly above that focuses on the 1950's-1970's and shows many outfits created for well known and quite un-known Italian and International clients. I liked the Edwardian throw-back influence in the light pink and magenta dress and the black halterneck dress sitting alongside it was one of my favourites of the whole exhibition. As befits an exposition representing an era in a country's design and textile history rather than a show about a particular designer this was a linger-long exhibition. To appreciate the work of so many leading designers and artisans really takes time to study and I was really pleased to see so much variation in the styles of the individual designers chosen. Drink in the beauty. 
It wasn't just women's wear that was in focus in this exhibition also. Men's tailoring was also in profile and as an admirer of the man's suit I really liked seeing the styles and fabrics that where used. The UK in known for having originated the men's suit in the modern era but the Italian's through the 20th century brought a subtle twist to the art of men's tailoring, perhaps being a little more bold here and there with fabric choices and helping to create the new style look of lounge-suit that emerged for men in the late 1950's and early 1960's.
The assembled collection also included numerous Ladies coats for all seasons. Light military inspired double breasted trenches and velvet princess coats in a variety of colours sat alongside the men's trouser suits. Also in a nod to to how cold winters can be in northern Italy there where a number of heavier fur coats from the 1960's and 1970's that will keep out the apennine chill.  
Bringing things bang up to date the launch party at the V&A attracted support from many key figures in Italian Fashion. Once again it is really time that Italian got a stronger push into the spotlight. Thanks to the V&A and Nick Harvey for these wonderful pictures. Bulgari where the lead sponsors through the LVMH group and among the wonderful objects on display was a necklace worn by Elizabeth Taylor. Sonnet Stanfil the V&A's curator of 20th century fashion has worked closely with Bulgari to select the items that would be used. She also curated the famous ballgowns exhibition 'British Glamour since 1950' at the V&A in the last few years and for me this exhibit feels like a natural follow-on.  
David Gandy and Valentino Garravani.
Christopher Kane and Sarah Burton.
Moving up to date a number of the best known fashion Houses from Italy where profiled in the second part of the exhibition. There where a  great number of pieces from Valentino including some that I recognised from my previous Haute Couture week reports. 
Versace was also profiled and there some great gowns from both Gianni and Donatella's eras. Naomi Campbell has been closely associated with Versace for a number of years and she was one of the long-term supporters of Italian Fashion in the UK that was on the guest list. Dolce and Gabanna where another headline House that also featured in many places and the exuberant Stefano really lit up the opening exhibit party. 
One of my favourite parts of the exhibition was the screening of films from figures in the Italian Fashion Industry. Sonnet put together a truly multi-media look at the world of Italian Fashion in the last 70 years and each medium offered a fascinating insight into a world where many businesses, often in Italy more likely to be family run, still work hard to maintain craft. 
British actress Laura Carmichael amongst the exhibits. 
Italian Prime Minister Matteo Renzi and Naomi Campbell.
Edward Meadham and Benjamin Kirchoff have an established relationship with Penhaligon's stretching back across nine season's at London Fashion Week. It was probably inevitable that they would be drawn together at some stage to create a fragrance between them.  
Bertrand Duchaufour had the wonderful task of translating Meadham Kirchoff's styles, themes and ideas into a living breathing fragrance that would go forward as a bespoke perfume to represent the House. Using fragments of lacework and pieces of early 20th century fabrics that have inspired the designers as part his research Bertrand also spent time in conversation with them to discover what they would like to represent the brand.
To be sold exclusively at Harvey Niks and Penhaligon's stores only this fragrance retailing at £150 for a 100ml bottle is a specialist perfume using very large amounts of resin. This is a strong, rich complex grown up fragrance. Base notes include Myrrh resin, Cedarwood, Vanilla musk, the heart notes contain Leather, Tuber Rose, Ylang and carnation and the head contains whiskey, saffron and Violette. It's a heady combination, not too strong by any means but for me Ii would say it's an evening perfume.
Other News from around the fashion globe...
Ahead of Cruise Collection Season Dior announced that they will host their 2015 Cruise line catwalk show in Brooklyn at the Navy Yard. It's a pretty great idea for a cruise collection taking it's lead from Alexander Wang who has recently done the same. Dior are apparently promising to provide water transportation to and from Manhattan as well as the familiar door to door car service. All aboard for May. 
Staying with Mr Wang for a moment he is apparently very excited about an upcomming collaboration with H&M. I think it's great that H&M started the great trend of collaborations between high fashion and high street. I think High fashion and street style belong side by side each cross referencing from eachother over and over again. 
On that note Roland Mouret is also working on a new collaboration with Banana Republic. It's a logical match as where H&M does a broad range of clothing types Banana Republic focuses more on pared down wardrobe staples for the office or the weekend and seems to have quite a natural synergie with Roland's style. Roland's been drawn to BR by some of their recent fabric technology developments. He's keen to play around with their stretch cotton fabric and create a new-style fitted dress for the Stores clients that has it's own identity.
Above is a beautiful image from one of the many Alta Moda shows stage in Florence in the earl 1950s.
Pierpaolo Piccioli and Maria Grazia Chiuri co-designers at Valentino.
There was a lot to celebrate in the contemporary fashion brands, after all this exhibition does have a trade and commerce focus behind it as well as celebration of creativity. The House of Bottega Veneta was also celebrated. It rose from humble foundation in 1978 from the waterside location of Venice to become a globally recognised fashion brand by the 1980's. Andy Warhol was an early champion of them in New York and he even made a film about them. House favourites such as the knot-bag and the classic woven house style as still much loved and instantly recognisable the world over. It was great to see a number of British designers including Sarah Burton turn out to give support to their Italian colleagues. I really like this picture of Eva Hertzigova and Stefano Gabbana at the dinner, great picture.  
Alexandra Shulman, Giancarlo Giametti, Valentino Garravani and Franco Sozzani cherished Editor of Italian Vogue.