A Blush of Rose
ablushofrose.com
Spring in London
All images by me unless otherwise stated
TROY London and Feu de Beaumont hosted by Beulah London at the Flagship Store in Ebury Street, London.
Sisters Rosie and Lucia Ruck Keene are celebrating the first year of their Town and Country label TROY London. It's a project that the sisters have worked hard on and is named after the House that they grew up in. Far from a distant myth the sisters have worked hard to build a luxury collection that has the integral details of high quality and high comfort in each piece. Spotting a gap in the market for a luxury brand offering both these two factors in out-door wear that can cross into city life offers a handy flexible solution to the needs of the contemporary woman's wardrobe. With key locations in London, Cambridge and Scotland; TROY have placed themselves firmly on the UK map with clothes for all weathers and moods. It's an active lifestyle brand with plenty of plans. I first spoke to Rosie over a year ago about the foundation of her business and it was wonderful to watch in the time since how she and Lucia are growing the company.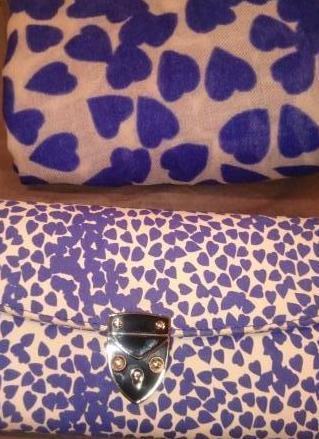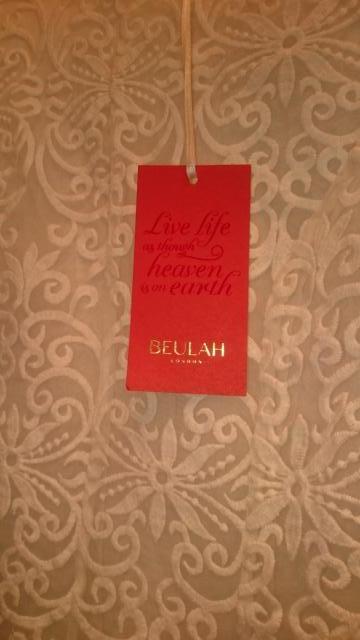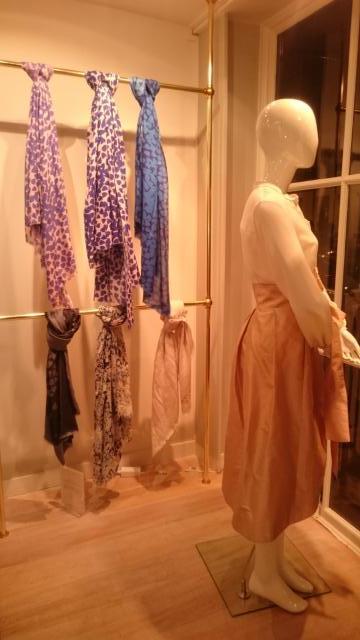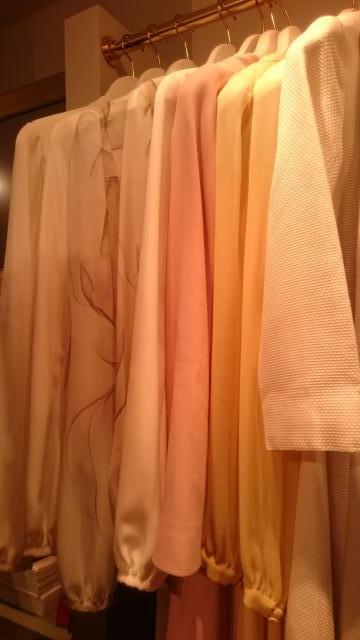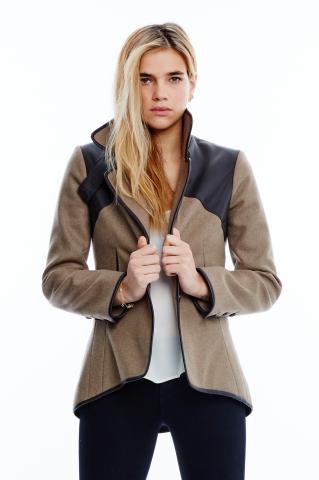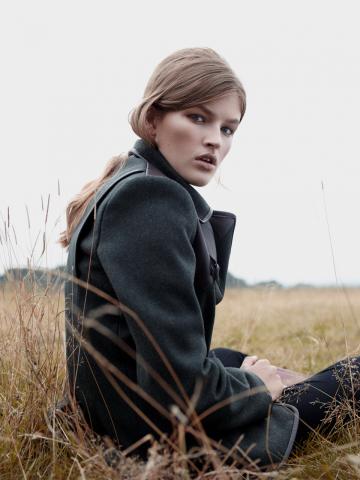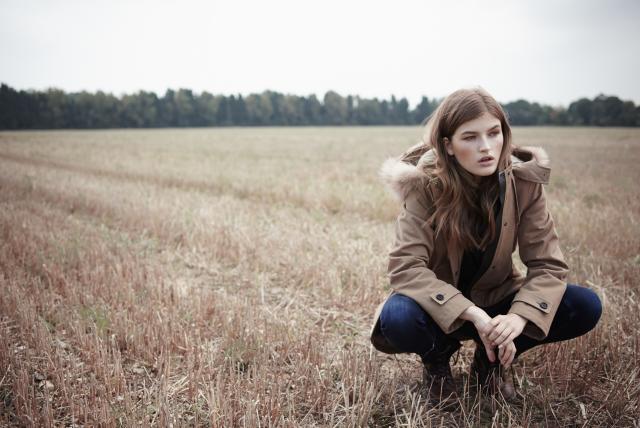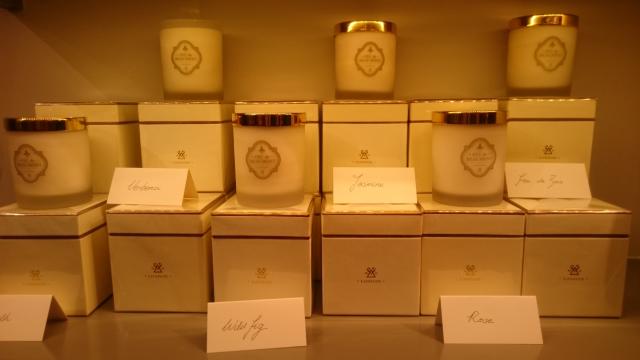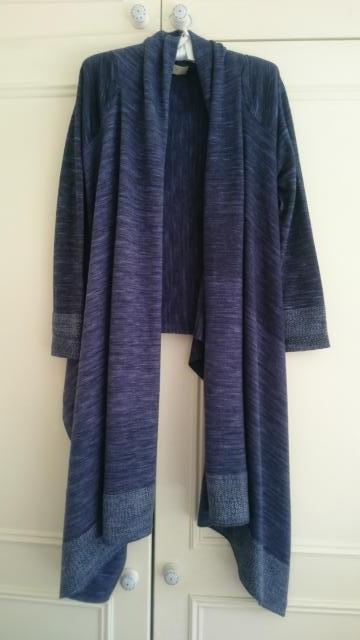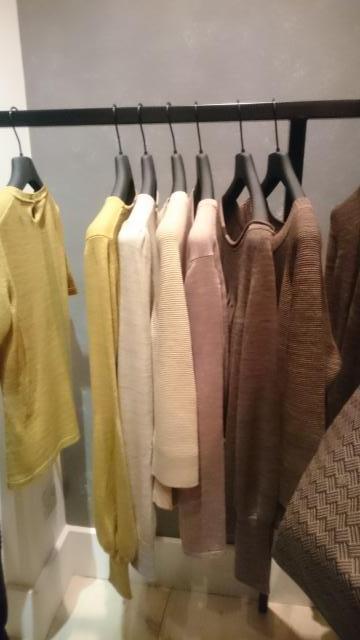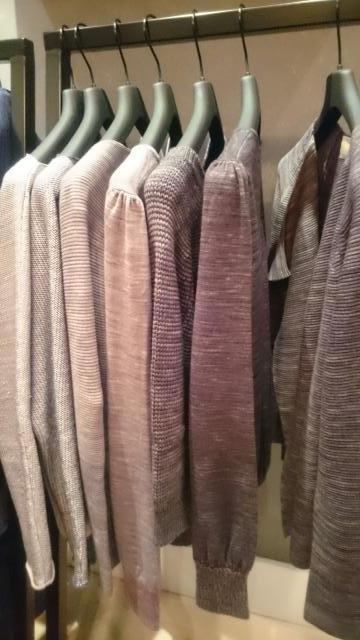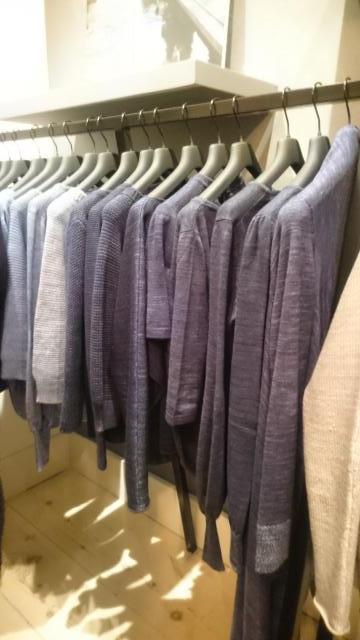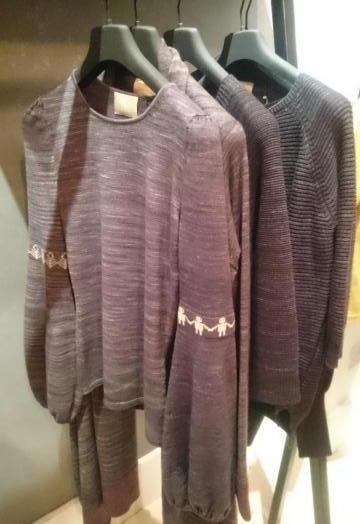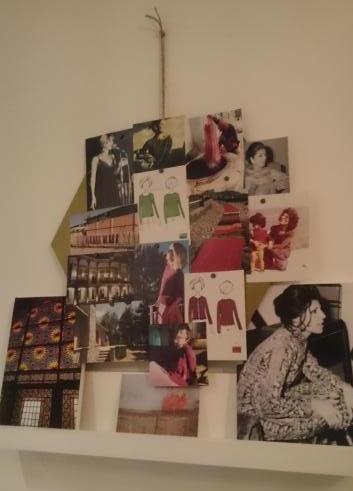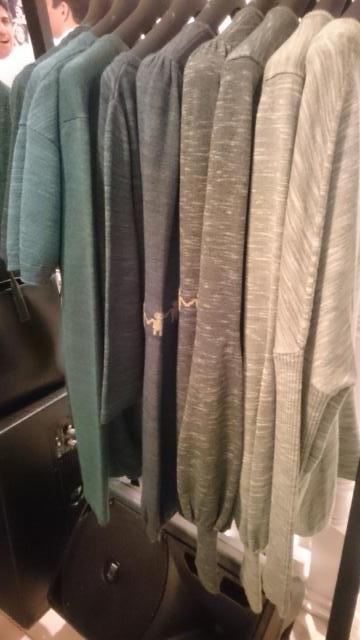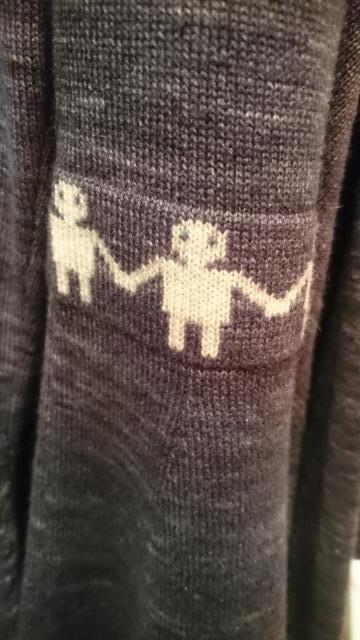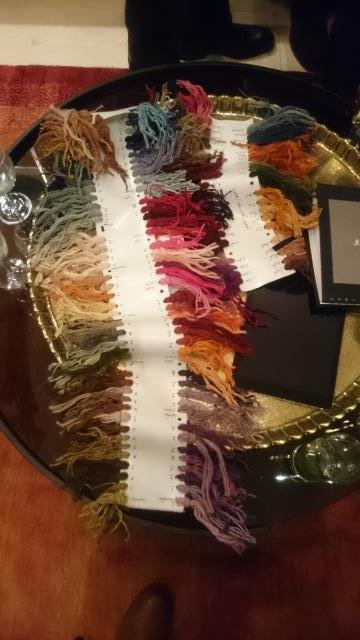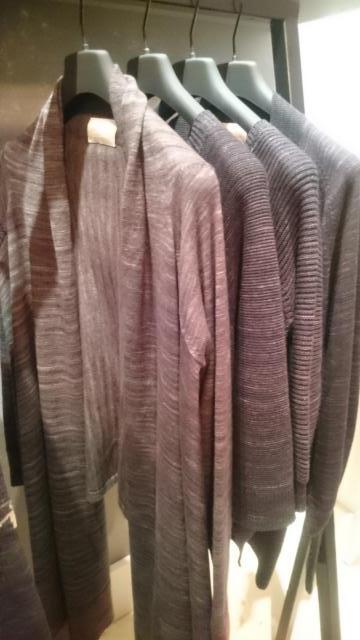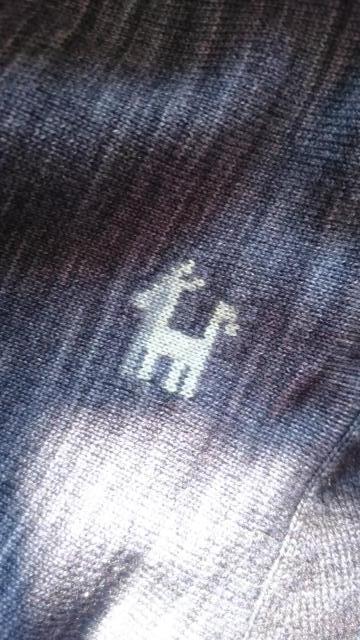 In March 2016 they launched their guest show-case at Beulah London with a wonderful party giving visitors to the store in London the opportunity to see and try on the collection first hand for themselves in the capital. The collection is best known at the moment perhaps for is jackets and outerwear and above and below you can see images of some of the most popular looks from the collection. The note of this collection is flexible luxury. Style is crucial and each look is carefully developed and considered so that you can go on long walks, head to the stables or be about town in many of the looks. With a the eyes of canny entrepreneurs the sisters have correctly identified a gap in the market for clothes will not just 'do' for life in the town and country but are specifically designed for both. 
The jacket above to the left illustrates the feel for natural colours that sit in harmony with the environment. To the right above is one of the Parka jackets that you can see in number grouped below. To the right of the coats you can see the 'Bullet' bag with it's chic understated is an absolute must. I've kept a cartridge-style bag myself as a regular purse for a few years so very pleased to see the style refined by a luxury women's brand.  
Centre above is one of the pieces that really captures the heart of the TROY brand ethos and style; The Habit jacket made from Italian wool and lambs leather crafted in London, is the perfect piece that typifies the ethos of both town and country life. This is the jacket you can ride in and wear for shopping and lunching in town too. In a modern busy age where many women need to have maximum flexibility in their wardrobe this look is a hit. Stylish and flattering tailoring with the comfort factor provides women with the power to feel 100% confident in their clothing and the brands inherent duality delivers the ability to save both time and space in the wardrobe which in a busy age is priceless. 
Above to the right the Bavarian Gillet trimmed braiding with embroidered ribbon gives a heritage twist to this contemporary collection and with a sheep skin lining and handy inside pocket for phones and cards it's practical, warm and a piece designed to be long lasting. TROY offers lots of great pieces to add to your wardrobe including the Helen Belt in British Bridal leather that looks both elegant and potentially a cult piece. Easy-wear breeches look snug enough to slip on straight away and two-tone cashmere stoles and knee high socks are so soft that you will want to wrap up in them at every given opportunity. It's great to see two sisters building a business together and Rosie and Lucia where fantastic and knowledgeable hosts answering many questions about their label and giving a lot of detail and insight into the design, production values and ethos of the label. The Cartwright Cape is an absolute taste of luxury that you will want to wear as much as possible either in the winter or as fail-safe for late nights after black-tie events in the spring and summer months.
Natasha, Lavinia and the Beulah team laid on a very warm welcome alongside good friend Alice Beaumont with her beautiful scented candles of the Feu de Beaumont range. Alice collection of beautiful natural scents are inspired by her childhood home-land of Northumbria drawing on the rich Anglo traditions of the region. 
The candles are blended using Soya wax and each natural oil scent is amalgamated with the wax at different temperatures to suit each fragrance. All the candles are made by hand in Britain using vegan ingredients and renewable sources. Feu de Bois, Jasmine, Oudh, Rose, Verbena and Wild Fig are some of the sensuous fragrances that will help you relax. 
Immaculate vessels in 22 carat gold house the scent and pieces such as the Golden Porringer that can be re-filled meld the traditions of Anglo design with a chic contemporary feel. Alice describes the collection as Jewellery for your home and I think this is a very fitting description as these candles have a unique identity as well as the most natural defined scents.  
Above some images from Beulah's current offering. The first image shows beautiful embroidery detail and a label with one of the company themes that is very inspirational. 
Below the Blue Heart Shibani Scarf and the  Beulah x Aspinal London bag.
DELAM Launch
On a night in Mid-March DELAM hosted a party in their new boutique in Notting Hill to debut the new range of cashmere created by Lili de Michele. There was quite a buzz around the party and I was lucky enough to catch some time with the hostess Lili to learn more about the foundation of her collection. DELAM has been created to tell the stories of through colour.
Three years of preparation and development have lead to the foundation of her mid weight cashmere line. She uses traditional dye techniques from Ancient Iran and enhances the opportunities for nomadic women in remote regions of Iran by employing them to dye the garments before they are shipped to specialist factories in Italy that serve many well known names in the luxury goods industry. 
To the left you can see a beautiful piece from the collection, the ZIBA shawl a versatile wrap that can work across any season as an outfit accompaniment. It's lightweight and an easy through-on and makes a great spring alternative to a coat. 
DELAM are now based at 79-81 Ledbury Road and the store is decorated with beautiful images of art and family life that showing the deep cultural inspirations that Lili draws from. This collection is accessible and contemporary. DJ Charlotte de Carle was on the decks with Ashley James both wearing DELAM pieces as they got the party jumping.   
The inspiration of the nomadic women comes from the landscape that they are in where geographies and landscape features inspire the colours of the palette. You can see below the some of the fantastic range of the colours that also moves into deep ochre reds. This collection is created to celebrate the dye techniques of ancient Persia fused into a young vibrant modern line. I think it works and works very well indeed and is a very fun collection. Lightweight cashmere that can blend across wardrobes, yes I think this is a perfect fit for Notting Hill and with a price point of between £250 - 450 for most pieces that I would say that it's probably about right on time. 
Lili gifted me a piece from the collection and making a choice was a little difficult so in the tried and trusted way  I took about 6 pieces into the changing room and tried each on. I was tempted by the ZIBA jacket to which is another flexible piece like much of the collection. It's a flattering cut that you can wear for casual and in less formal work environments.   
As it's signature DELAM places a little goat goat motif somewhere on the visible outside of the garment giving the brand a unique connection back to it's rural homelands. The women who dye the threads in their local communities weave symbols of the events of their lives into the clothing such as a plant or a child.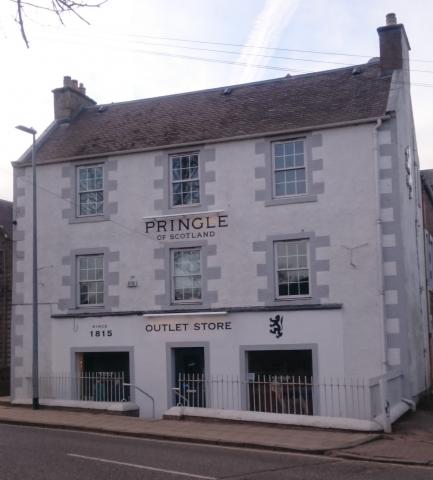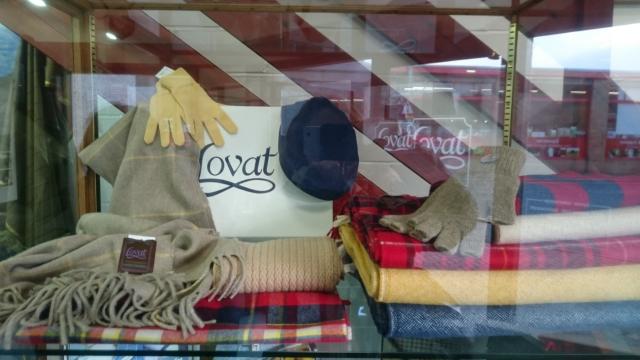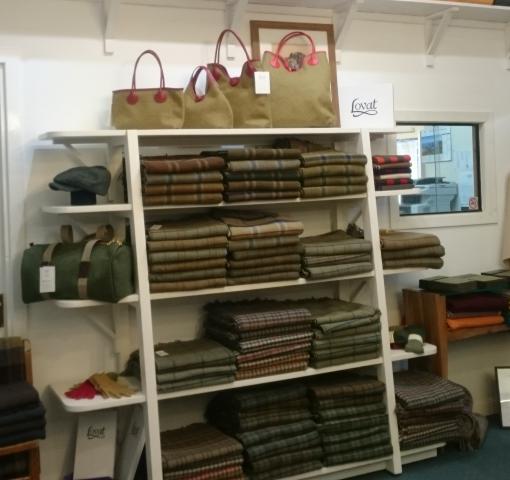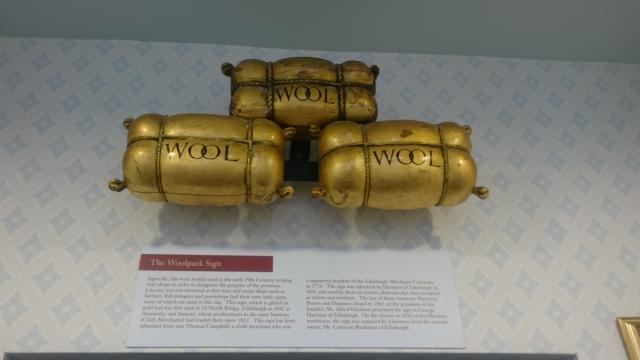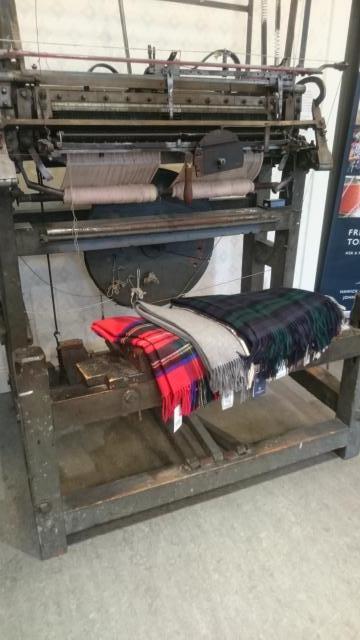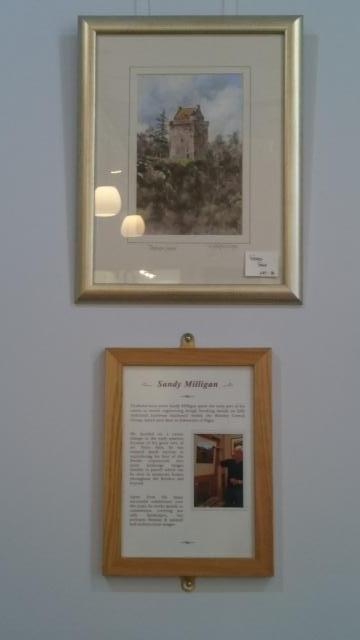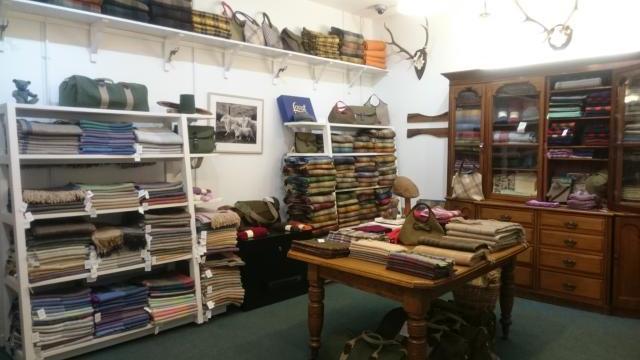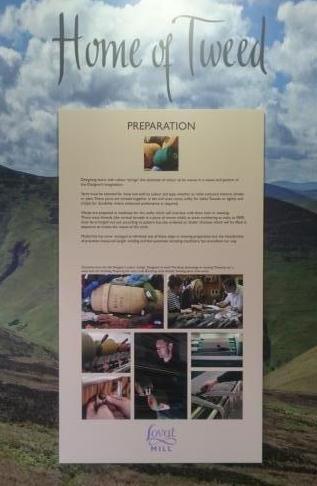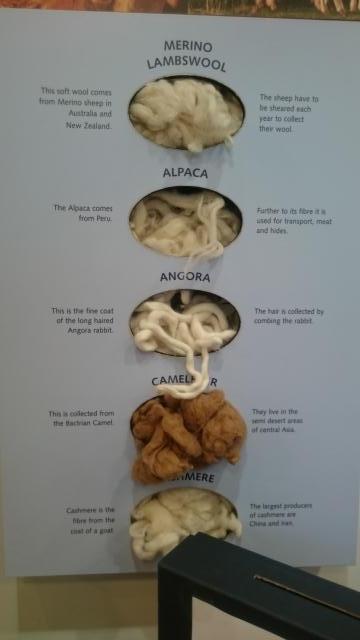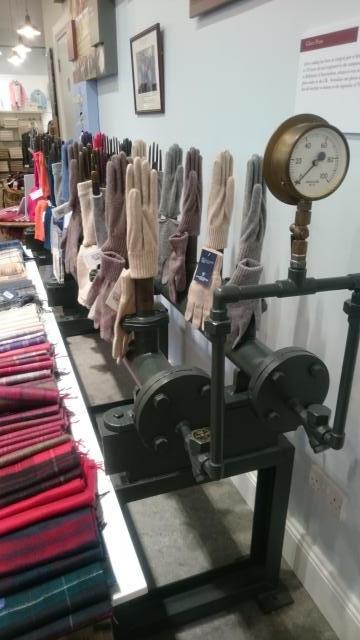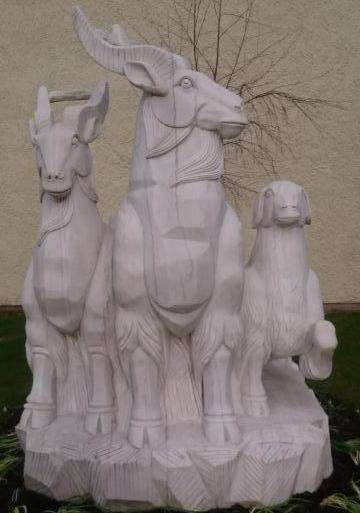 A visit to the home of Scottish Tweed and Cashmere at Hawick in the Scottish Borders. A look at the Lovat and Johnstons's of Elgin Mills.
On a cool weekend in early Spring I headed North to Scotland with my essential part-Scots traveling companion (Mum) to make what was a long overdue visit to a special town, Hawick, nestled in the Border's of Scotland. Hawick is one of the pulse points of the international Fashion Industry that still retains it's quiet feeling of out-of-the-way peace. Across Europe many such rural artisan hubs exist and in Hawick beneath the quiet calm exterior and village-like atmosphere; a beating heart of textile history is married to the vibrant dynamic of 21st century fashion. 
On a quiet afternoon we visited Lovat Mill at the Centre of the town and by wonderful luck I met with Design Director Alan Cumming who, along with Managing Director Stephen Rendle, bought the mill in 1998 when it was teetering close to slipping into administration with reputedly 9 days worth of orders making up the business pipeline. Tipped off by Fashion contacts in Italy (the fashion world is a cannily small place at times) no less; the duo set about reinvigorating this firm and bringing back to life some of the genius of the original Victorian designs. Alan and Stephen have worked tirelessly to develop the business spanning across 2 centuries into a world leading 'go-to' name that is today. 
When many of your legacy clients include vast Ducal estates (we'll come back to the Dukes later) it may be tempting to some to rest easy on this heritage but this pair have embraced broadening the demographic and scope of the brand immeasurably. While the Dukes and numerous other families are still happily sending in more orders they are now joined by fashion Houses as diverse as CHANEL, Ralph Lauren, Dolce & Gabbana and Armani while the well known London based hunting outfitter's Purdey and Sons and Cordings of Piccadilly. The military are also well catered for with several Regiments, most notably the Scots Guards attired with tweeds that are made by Lovat.  
Stephen and Alan are both graduates of the Galashiels Scottish College of Textiles and had both formerly worked in another textile producing business in the borders before taking over Lovat. Speaking with Alan about the business, the journey taken so far, and the enourmous scope of their offering, I was struck by the wonderful duality of history and fresh technology, creativity and enthusiasm existing side by side.  As we spoke in the archive store room, in itself an eye popping Aladdin's cave of Tweeds, I gained a whole new perspective on this beautiful fabric that can resist rain, hail, sleet and even in some weaves - bullets. Resting in front of me on a large table a huge tome invited my curious hands to open it with Alan's permission, of course. It happened to be a complete record of the tweeds that Lovat Mill currently make for their almost 200 clients. 
In 2012 CHANEL bought the Barrie of Scotland Mill founded in 1903 by Walter Barrie and Robert Kersal. This was a firm commitment by one of the biggest and best known fashion Houses in the world to a) sourcing only the finest quality cashmere's for it's clients and b) also keeping true to the life time memories and ethos of Gabrielle Chanel herself who stayed in Scotland herself on many occasions and became very knowledgeable about the manufacturing of tweed and Scottish produced cashmere in it's native homeland.  
CHANEL's commitment to maintaining specialist craft through the Metiers des Art collections that are released each year in early December showcase the importance that CHANEL places (and thank heaven someone with the money is doing this) on preserving the artisan crafts of High Fashion. In December 2012 CHANEL brought out one of my favourite Metiers des Art collections at the Palace of Linlithgow. They chose another well known daughter of the Scotland Tilda Swinton as their spokes model for the campaign that was a powerful fusion of history and modernity with heritage themes expressed through using the most up to date technology.  
Other firms amongst the numerous mills established around Hawick include William Lockie and Pringle of Scotland. It's outlet store is a key spot on the visitor trail for eager shoppers to visit and Pringle itself past it's 200th birthday in 2015. You can see my report on the bicentenary catwalk show here. 
Another one of the most renown Mills in Hawick is Johnstons of Elgin which was actually our first stop in the town. Equipped with a large tea room serving a wide variety of home baked cakes with inspired recipes this was a handy place to stop and absorb more of the wider history of the town. Proudly displaying their Royal Warrant granted in 2013 as providers of Cashmere to The Prince of Wales, Johnstons' tell the fascinating history of Cashmere and textile production in the town of Hawick over the last two hundred years. I did like the statuary of the Goats who make it all possible. 
Turning the pages slowly seeing all these swatches as Alan and I talked I was struck by many impressions about the fabrics. Firstly the colours where more diverse than I imagined showing that Alan and Stephen are determined to blast away any preconceptions and the Mill is poised to create bespoke tweeds to meet any wishes and specifications within reason for it's clients. Feeling like I was gaining some essential fashion education, I learned two amazing facts that are rooted in my memory now. 
Firstly that Tweed isn't just made at Lovat; Lovat are actually the Mill that first created the fabric almost 200 years ago. Tweed itself is now synonymous with Scotland the world over and true to the hardworking understated nature of the Lowland Scots this is something that isn't played up as much as other firms may have done. The second fact that surprised me was that the word 'Tweed' itself was created by accident when a London cloth merchant miss-read the word Tweel on a bale of fabric that had come from the Lovat Mill in the 19th century. Tweel is Scots for thread Twil. Easy mistake to make and sometimes the most successful monikas arrive by accident. Lovat truly is the home of tweed.  
A revelation for me was that just as clans, families and individuals have their own Tartans so a smaller number of families, estates and individuals have their own Tweeds commissioned and made in a similar fashion. Colours vary almost as much as their more popular tartan counterpart but the language of tradition that has gathered around this fabric is a little more complex. On some estates the tweed is for the family and not the estate staff to wear on other estates the reverse is true. Some families have a different tweed for different estates and flipping through the pages I think I may have seen one family with 3. Names that grace the pages of this illustrious register are familiar to many who know of Scotland's outdoor sports industry and history. The Dukes of Buccleuch, Northumberland, Devonshire and Roxburghe are all listed as active patrons plus many entrepreneurs including reportedly Madonna and Guy Ritchie. 
Members of our Royal family are also patrons with the future king and his younger brother strongly rumoured to be clients as well as home-grown Scots Borders Super Model Stella Tennant. Numerous Scottish thanes and even some European businessmen and their families also have their designs listed and with an eye for colour myself I joked with Alan that I was dreaming up an 'A Blush of Rose' tweed for myself. Alan told me that this could be very possible and my mind turn to colours and weaves - some blush pink would be involved I think and I have an idea of what I would like. *Making a wish* Hopefully one day I can explore my design ideas with Alan and the team as he offered. 
The Lovat Mill weaves 24 hours a day and with orders coming in from all around the world, from big name international fashion houses to estate clients who sometimes have requests at short notice. I heard an amusing anecdote about a Peer's wife who refurnished several rooms in a large castle with Tweeds from the Gun Room much to the surprise of her husband and his Estate team shortly before the start of the season. Lovat can more than meet the challenge of supplying the fabric to kit an Estate team out at relatively short notice for one of their most established clients. Modern techniques include carbon fiber weft insertion giving greater precision and the eagle eyed skill of artisan weavers is still very much in use as every inch of the 75 yards of cloth 'pieces' is examined and passed by a finisher. Lovat exercise maximum dexterity in their variance of weights and weaves creating durable outdoor sports fabrics and more delicate light tweeds and cashmere's for Fashion Houses all over the world. 
I don't think it can be over stated how special and unusual it is for a Mill to be able to serve these broadly contrasting markets with such diligence and excellence. Under the eye of Alan and Stephen a dedicated workforce drawn locally from a highly skilled pool of talent maintain standards of excellence that keep Lovat a step ahead. The Mill only recruits locally believing that the local community also have a deep innate understanding if the industry. And as Mum and I discovered if you do live locally or are visiting there is an absolute feast of tweed goodies to discover from scarves and capes to a fantastic collection of bags and luggage that are just too tempting. I was mentally making Christmas gift lists as I walked around and Mum was speechless. The bag variety was great from totes in many shapes to trusty cartridge bags and overnight/weekender light luggage.   
Relationships are a key part of any business and Alan and Stephen understand this very well. They very much believe in traditional face to face visits to their clients, prospective clients and contacts across the UK and around the world. Understanding their global client base and the nuances of peoples tastes has brought them to just success and with ever renewed interest in heritage textiles and Scottish fashion design the future looks exciting for Lovat, in a reserved understated manner of course.  
Proudly displayed in the Shop-Museum are a large number of artifacts spanning the history of the Mill. Above you can see an original 19th century business sign of the Three bales of Wool, the traditional sign of the Woolpack. This particular sign was gilded in Gold Leaf and hung in Edinburgh at a firm called Abernathy and Stewart and previous used by a cloth merchant Thomas Campbell who was registered as a member of the Edinburgh members company in 1774. As people where not always able to read in past centuries it was vitally important to have signs in the streets that would allow all people to understand the businesses nature. 
The extensive visitor centre beautifully displays new products and garments alongside old pieces of machinery that have formerly been used in the factory over many generations. The new visitor centre, opened by Jane Duchess of Northumberland in 2012 has a bright and light open feel to it and it was really nice to talk to some of the Mill team who where around and clearly buzzing with enthusiasm about their Mill and a very evident real love of their products and craft. 
Guests are spoiled for choice when it comes to adding something to the wardrobe with plentiful blankets and throws to keep you warmly wrapped or very well kitted out for pick-nicks. Gloves, hats and scarves a plenty humorously displayed across factory apparatus are super-soft to the touch and make perfect gifts. 
Plaid tartan style weave comes in every colour combination that you could imagine and the mainstay of Cashmere cardigans and Sweaters is also amply catered to. You can't possibly leave without seeing something that you would like to or wish to give to someone. Perfect score on the merchandising front! I also noted that children's clothes and accessories where particularly well catered for with all age groups covered to keep them warm through the touch Scottish winters. 
While enjoying some delicious refreshments from the home-bake stocked tea room I noticed a variety of charming country prints by local artist Sandy Milligan for sale and while I was looking through them I had the strong feeling of crafts people supporting other crafts people in this community. His depictions of rural life are very pretty and worth a look. 
One startling revelation for me was that in the 19th and early 20th centuries Merino wool was actually imported from Australia into Scotland and worked in this Mill and others in Hawick to produce fine wool and Cashmere blend garments. I knew of course that Australia and New Zealand had well developed sheep industries and have known girls who grew up on huge Australian farms since my time living London, but I had no idea that they had exported so much of their produce back to the ancestral homelands of many of the farm workers and owners. Quite a journey for wool to take! These days the Mills are using a much broader variety of fibers with Alpaca from Peru also proving to be a very popular choice as well as Angora from Rabit's and Camel Hair from Africa. 
I very much enjoyed my visit to Hawick and Mum enjoyed seeing more of the Scottish Borders that her grandmothers family hailed from. For me this was a first visit as I'm sure in some way I will be passing through Hawick again at some point in future. For all of though this point on the map isn't distant in some respects but with us every day as the legacy of the businesses and people who have worked in this small town across many generations has touched all our lives at some point or another with in our vocabulary or in our clothes. It's a fascinating legacy and I feel somehow the whole town deserves the equivalent of a Blue Plaque.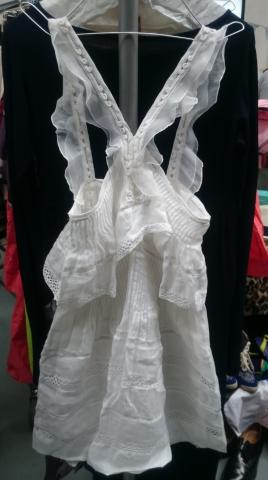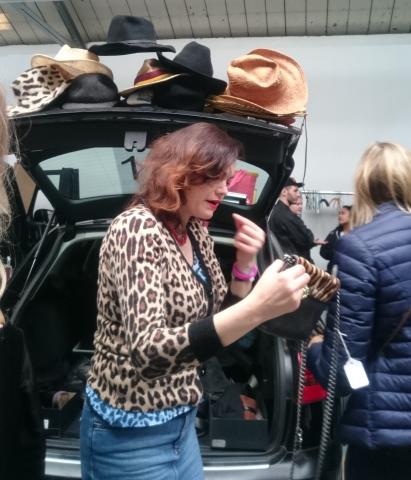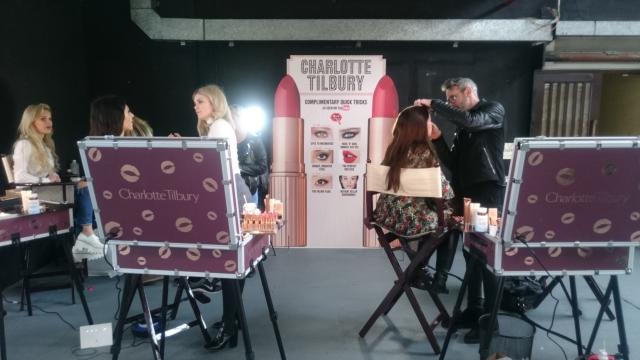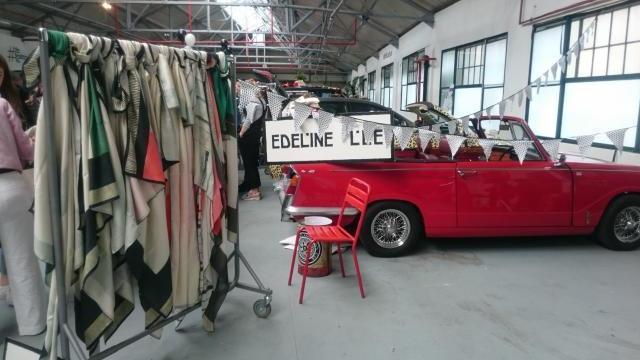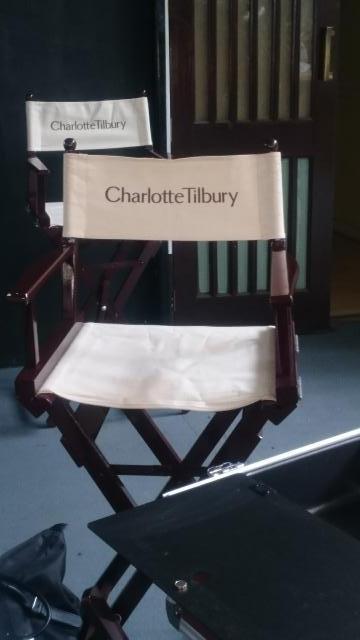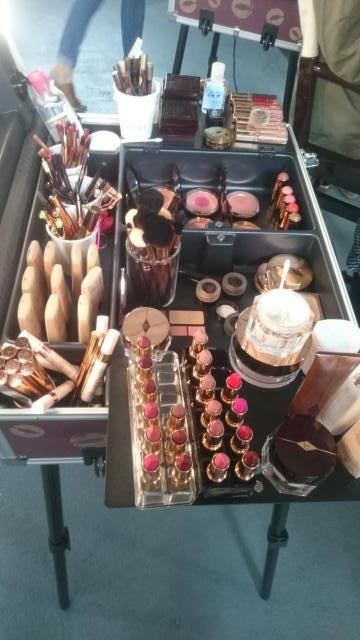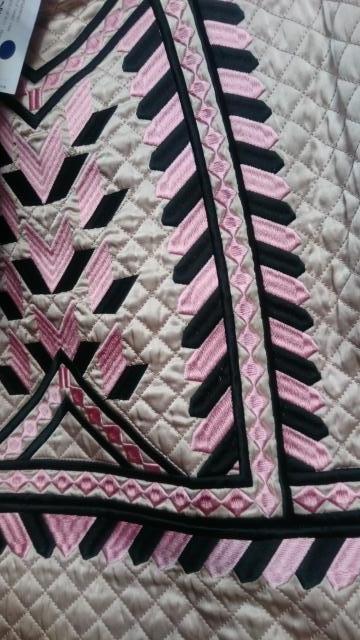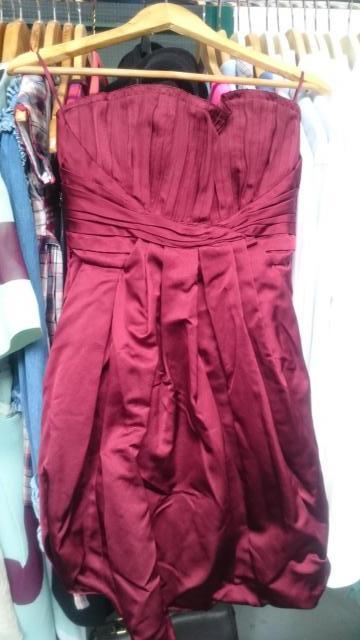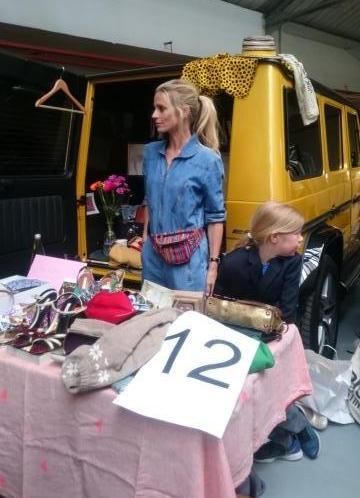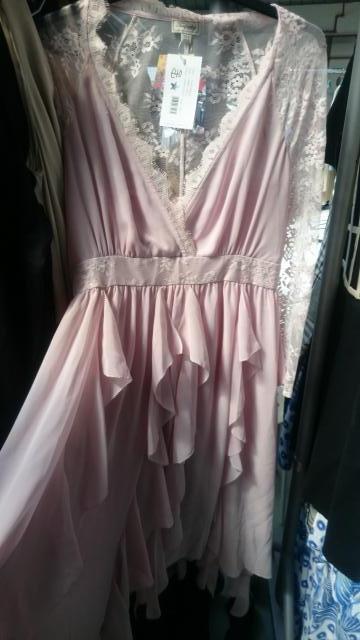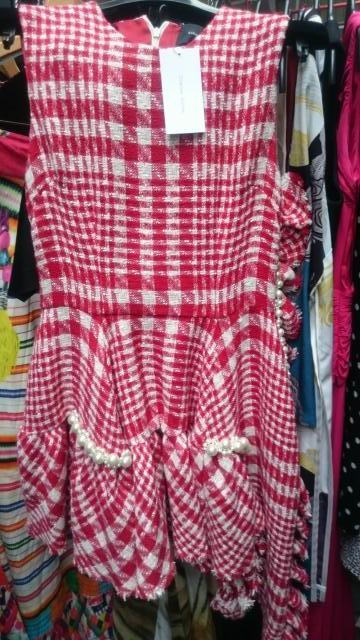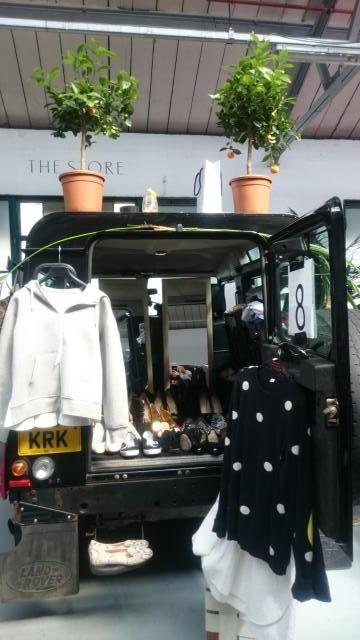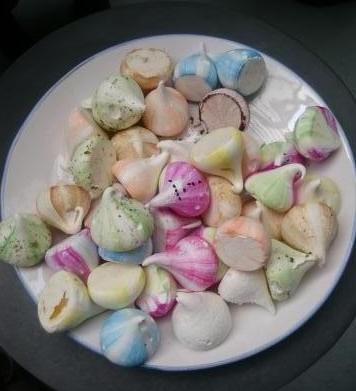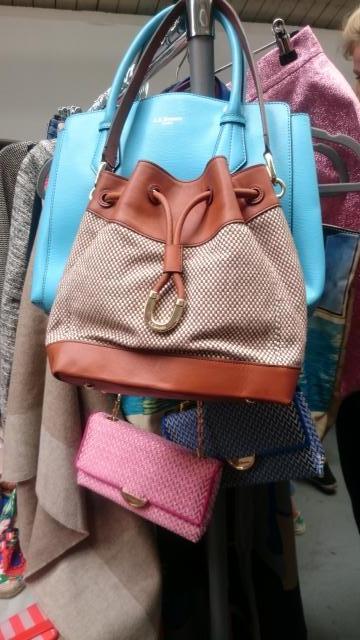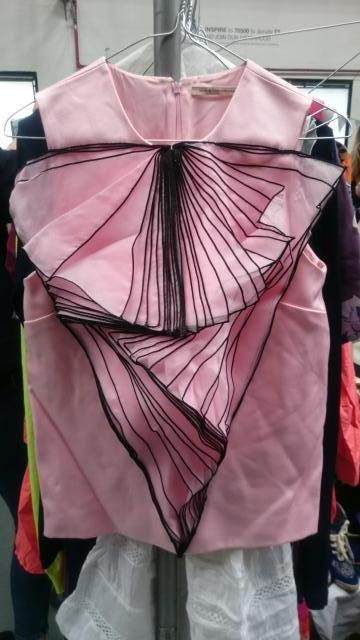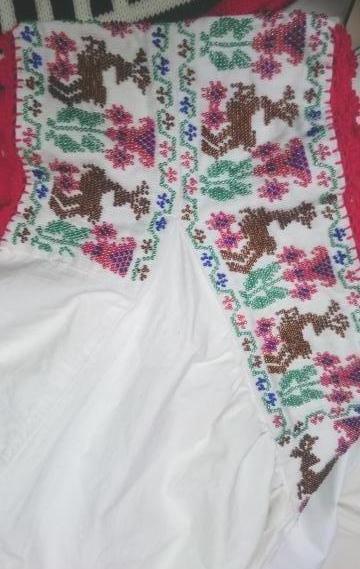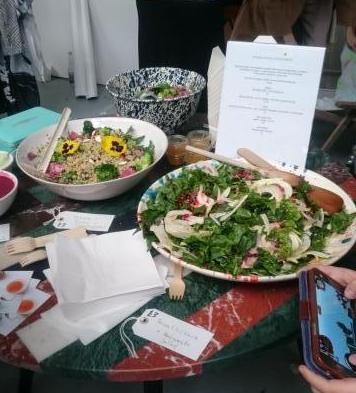 Brewer Street Car Park plays host to the super-stylish #SheInspiresMe Car Boot sale in aid of Women for Women International
- and with some of the smartest car boots around.
We all love a good Car Boot sale and when you add Designer Fashion, a host of A - List names from the British Fashion World and a fantastic Women's charity into the mix then you create a unique irresistible event. On a Saturday afternoon in April the Fashion pack and fashion lovers congregated at the new London Fashion Week venue to support a fantastic cause and discover the treasure trove of top notch style available to buy at amazing prices. Women for Women International supports women who are the survivors of war to give them a sense of empowerment and new opportunities to take forward and re-build their lives.  
My first stop of the afternoon was at a fantastic stall that turned out to be hosted by the Pirate Captain herself Alice Temperley. I was lucky enough to have a great conversation with Alice about the sale and reminisce about her fantastic AW 2016-17 show from February which dazzled us, complete with Pirate Ship. With Alice's unique stylish charm she looked every inch the Buccaneer-Aristo Lady of the 18th Century ready for adventure on  he high seas. Ever ready to help her customers she wore a beautiful long velvet coat oozing classic Temperley glam and was in charge of one of the most buzzing stalls of the event. I loved the display of her clothes on the bonnet of a white Mercedes and you can see the vast choice we had in texture and style. 
This was truly a gold mine of Captain Temperley's treasure. Rail after rail contained fantastic pieces that could work for a variety of occasions and there was simply a lot of fashion to really enjoy. And with Credit Cards poised we did just that :-) 
Alice was very excited about being able to help Women for Women International as where all of the designers and Fashion names that took part. Designers inevitably accumulate a stock pile of clothes from previous collections and projects; so what better way to sell through and de-clutter than being part of an initiative raising money for a fantastic charity. There where many women, quite a few guys and also some very cute dogs (fashion people love their cuddly sweet-natured friends) and the atmosphere felt like a very fun village fair. We where spoiled for choice by Alice and above I picked a couple of my favourite looks from the stand. The light Rose pink dress centre above was a heavenly piece that was so light. You could wear it day or evening easily, on it's own or with a light jacket or wrap. To the right above the quilted skirt was a real eye catching piece of textile heaven in one of my favourite colour combinations. It really stood out as something a bit different and teamed with a black, white or a mono coloured jacket or blouse it will look very in front of the camera and be a great piece to enjoy. 
Here above you can see Alice talking with Jade Parfit reporting for Vogue TV. As you can see like the rest of us Jade couldn't resist trying out some pieces; with so much choice you couldn't go wrong. I picked out a beautiful black Temperley dress perfect for smart work-wear or for evening dinner/drinks and an absolute bargain at £20. Centre above you can see another beautiful embroidered vintage piece that Alice was offering on her stall with eye catching stag and flower detail. It was just one of those slightly unusual finds that's wonderful to come across at fairs like this. 
The wonderful Jasmine Guinness was helping a friend sell through her collection of hats, bags, jackets and dresses and she's a very natural sales woman. You can see her picking up one of the many amazing bargains from the over flowing baskets that where only a couple of pounds each. Jasmine's passion for fashion really came across with the guests and many of them warmed to her easy open charm. She's a really fun girl and looked Saturday-Casual rocking the leopard print and denim combination. Jasmine is herself co-owns the Honey Jam children's toy store and as well as a great fashion background I sense a canny business woman too. 
Like Jasmine, the talented Laura Bailey (with a young mini helper) was also rocking the denim and was working tirelessly on her stand with a sharp eye and ear out for customer questions and keeping her stall neat as a pin through the afternoon. All of the fashionista's selling for Women for Women really worked hard at this event and as we shopped Bip Ling was on the decks blasting out the best tunes to push the good vibes even higher. Laura was joined by several fellow organisers Bay Garnett, Daniela Agnelli, Charlotte Olympia Dellal, Vogue's Sarah Harris, Saffron Aldridge and Cath Kidston partnering with Serena Bute and Camilla Lowther. 
Above are three more of my favourite finds from the afternoon. The Red dress above was a delightful Prada find on Laura's stall and this is a piece that you could enjoy dancing the night away in. It needed a little pressing but still has a lot of fun left in it. Above to the right the light pink Christopher Kane blouse that caught many eyes was a classic piece showing his exploration of structure and colour and sitting side by side a light white Isabel Marant piece made many of us thing about warm Summer days. This was begging to be put with a pair of blue denim jeans and maybe some camel/beige accessories such as suede bag and shoes.  
When we're thinking about clothes and revamping our looks and trying new ideas our thoughts on make-up and beauty usually follow only a little way behind. One British lady leading the charge with her own make-up brand that is finding success internationally is Charlotte Tilbury. Past the avenue of Car Boot stall lines up in the Brewer Street Car Park (what a genius idea this was!) Charlotte's team set up a beauty workshop with her artists working wonders on the fair's guests. 
I love seeing full professional beauty kits like this and to be honest I think that a lot of do. Product and colour are fascinating and I think many of us girls dream of being a beauty pro at some point. The big kisses also had another symbolic effect perhaps showing the love we have for a our fellow women in supporting them in this charity. Glamour and confidence are closely linked and many women need to feel the confidence they can have inside them to go forward and meet their full potential in life. Putting on the glamour and dressing well is a key part of this and helping us feel like we are the best version of ourselves today.  
Edeline Lee was another of the designers that I saw at London Fashion Week who had a very full car boot of treasures to give to new homes. Among the many things Edeline's stall was selling where very beautiful and versatile wrap scarves which make pretty handy inter-season pieces especially on a wintry April Weekend. Below to the left this off-road Jeep with a sense of adventure was co-managed by Vogue's Sarah Harris. I really liked the placement of plants on the roof as well as the huge display of shoes inside. A range of looks from the smart evening wear staples to out door and casual where eagerly examined by visitors and as with many of the stores you didn't have to stay around long before sales where happening all about you. 
Over the way another stall yielded a surprise as centre below this beautiful Simone Rocha dress from her AW 2015-16 collection was a piece that a couple of ladies almost faught over and didn't stay around long on the rails. High Street favourite L.K. Bennett had a popular stand bringing pieces from past and present collections with some big discounts on pieces from current seasons.  The bags below to the right where very tempting and I love the Noe/Champagne glass style bucket bag. The slim line purses below offer great scope for matching with day and evening outfits and the signature hold-all behind it in Azure blue is a classic work/leisure hold all. 
Another great part of this event was a focus on clean and super healthy fool options too. Next to Jasmine Guinness' stall one of several very popular eatery points was located selling some seriously wholesome fayre. The Store Kitchen of SoHo House Berlin and Spring Green provided a feast of culinaery options. Jasmine and friend Lily Cole where chatting away looking at the food as much as the clothes. The two girls where deep in conversation and although  I said Hello properly to Lily later I've dropped in a shot from behind them as they browsed the rails as I frankly fell in love with Lily's coat. I've genuinely been looking for one just like it all through the winter and not found it so I've stuck with my large big black coat. Lily has a very sharp eye and made some great picks during the Fair. Who says you can't spot fashion on your fellow shopper too? There where also some sweet treats on offer for with the current trending unicorn/rainbow meringues making an appearance.    
This was a fantastic initiative by Vogue to help a wonderful charity that very much needs more people to become aware of it's work. Women who suffer through conflict our brought to our television screens every day but we often don't see and feel how our lives touch with there's unless we are directly involved in supporting them. Fashion, clothing textiles and fashion production are one of the common threads that bind our world together with these sisters across the water who need our help to build a brighter future with confidence and visions. We are all women and women must be for women.    
News Round up - Sales of a different sort.
CHANEL
CHANEL are on something of a mission to preserve celebrated niche artisan atelier's as well as the integrity of the Haute Couture industry itself. To this end they have formed the Metiers des Art collection of specialist craft Houses that I alluded to above in my article above on Hawick. They count amongst their number the Embroiderer Lesage, Desroues the Costume Jeweller, Lemarie the feather and flower maker and of course Scottish cashmere company Barrie in Hawick. This spring they have added to the stable Sophie Hallette widely recognised as the foremost creator of Bridal lace in the world as the firm sits within their recent acquisition of the Maison's parent company Groupe Holesco. 
Catherine, Duchess of Cambridge is perhaps their best known client along with Amal Clooney and Angelina Jolie. Catherine has worn Sophie Hallette as part of a number of outfits and clearly feels that the Maison founded in 1887 in the lace making town of Caudry in Departement Nord in France. This little town close to Calais built it's lace making industry with looms originally smuggled from England is has it's own museum dedicated to the history of production of lace in the area. At the height of the towns output in 1913 650 looms where in operation in this small town producing lace that was exported around the world. 
The business s still family run in the 3rd and 4th generations and employs over 400 people. Like many artisan crafts specialists they are also maintaining the balance of tradition with adopting the most modern techniques of production to keep pace with ever changing technology and the contemporary needs of their client base. Sophie Hallette is also much in demand in the fashion industry season by season with clients for AW 16-17 including Alexander McQuuen, Mary Katrantzou and Erdem with many Italian Houses such as Roberto Cavalli, Valentino, Dolce & Gabbana and Gucci also calling on Sophie Hallette to add their special touch to their outfits.  
Pure dedication to the craft is one of the cornerstones of their business as they proudly state on the website. 
"Pride in slow painstaking work, magic Leavers looms, noble craftsmen, and expertise that stretches back over a century — these are just some of the many impressions that a visit to the factory will leave you with."
It's fantastic to see another venerable name in the industry benefiting from the strategic investment of CHANEL. Bruno Pavlovsky, CEO  of CHANEL understands the duality that helps these businesses thrive with investment in enterprises that both preserve valuable traditions in the industry and also bring the 'best of the best' to CHANEL. Like others Houses brought into their fold Sophie Hallette will still be free to work with other design Houses and thus maintain it's independent profile as well as testing and expanding it's repertoire as one only can by working with a varied client base with different needs and requirements. Here you have philanthropy and entrepreneurship together. The acquisition of Sophie Hallette and other brands represents another step in the development of CHANEL in the 21st Century into an even more special and unique part of the luxury fashion world.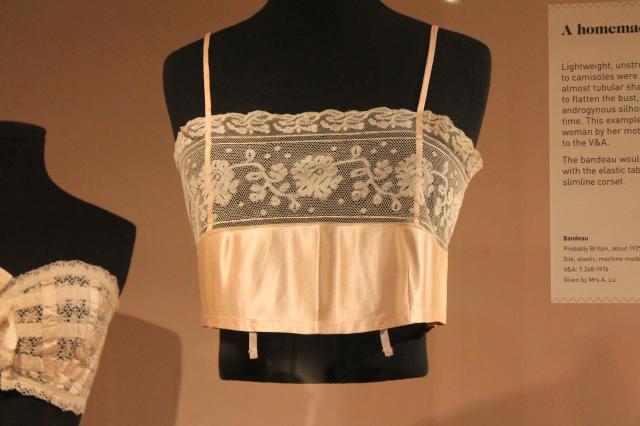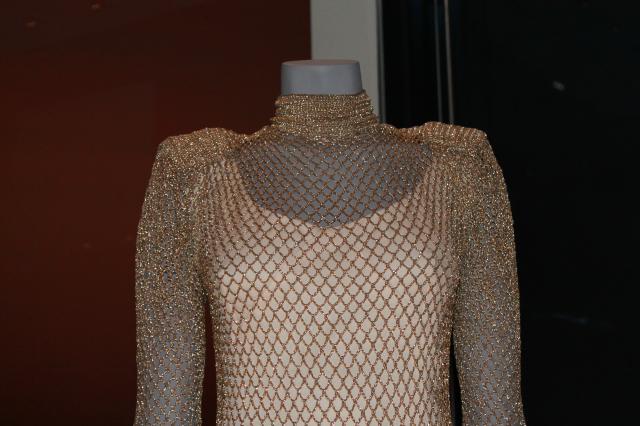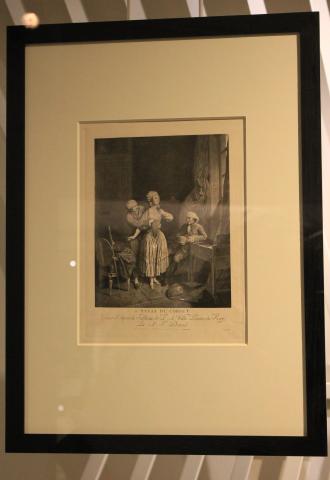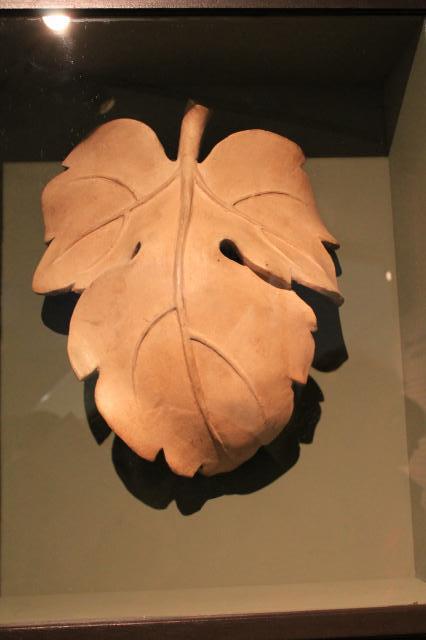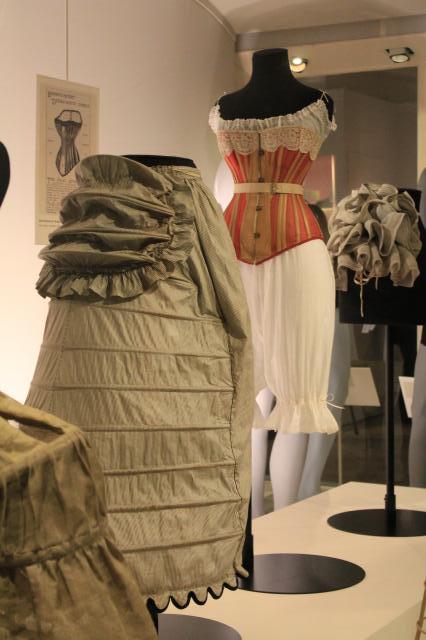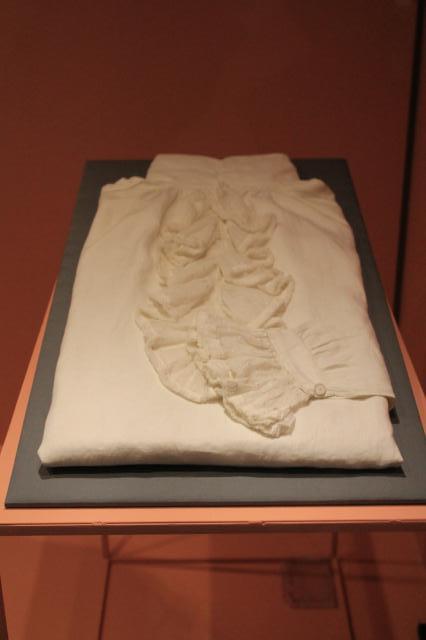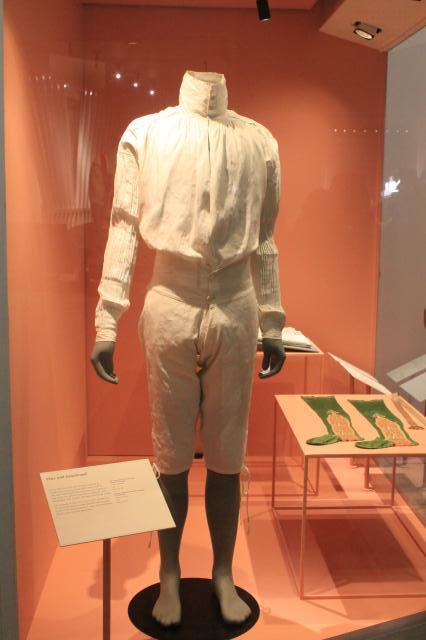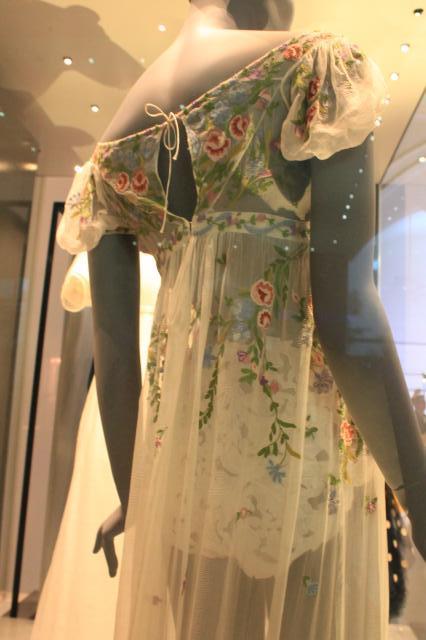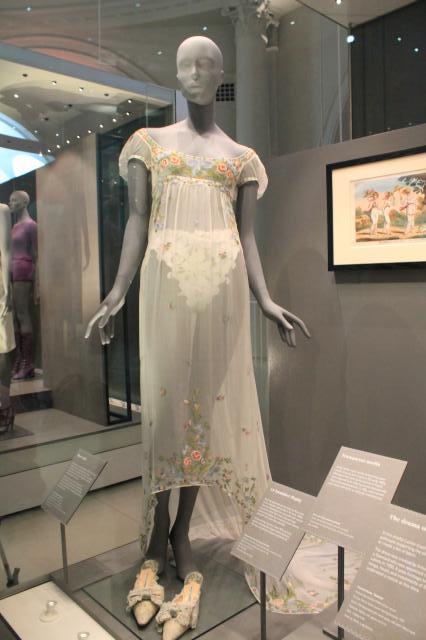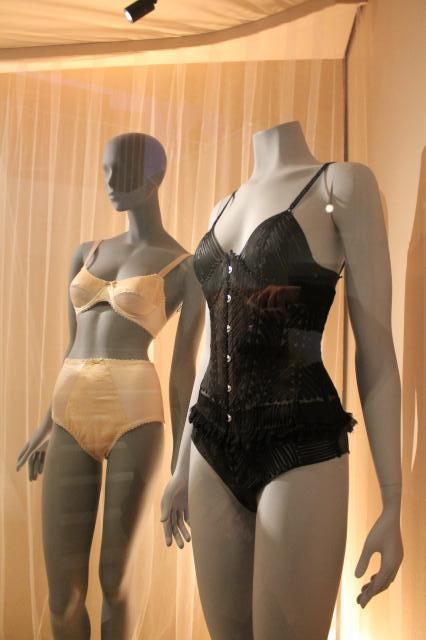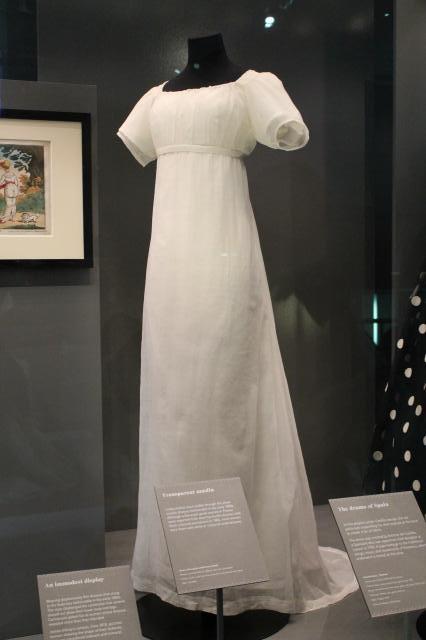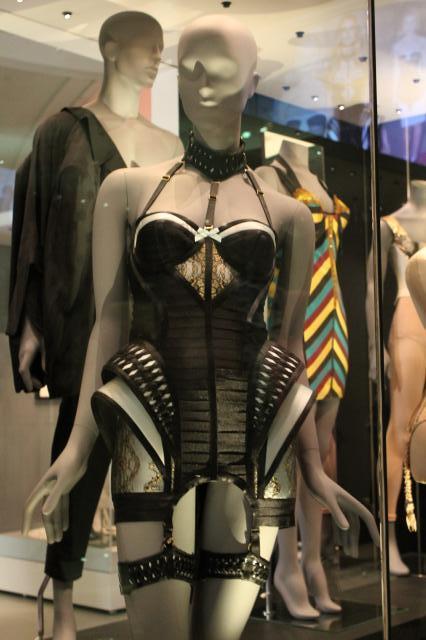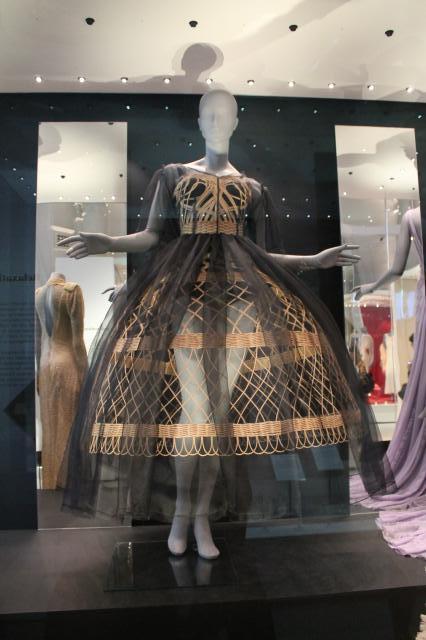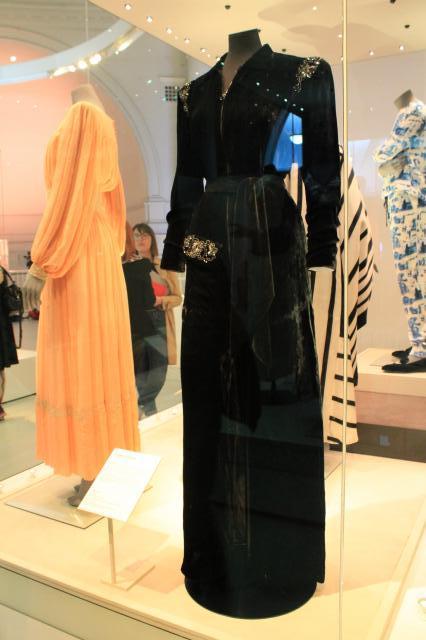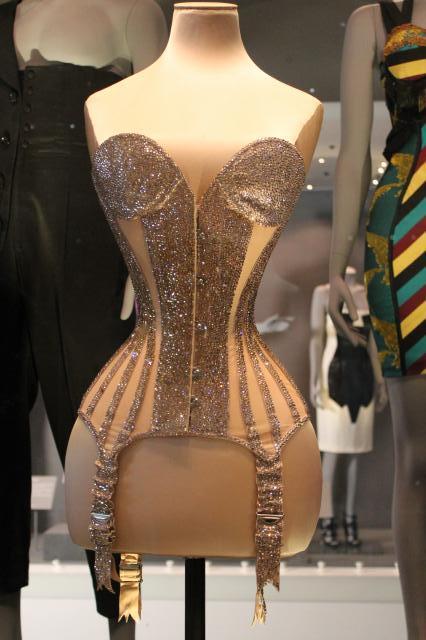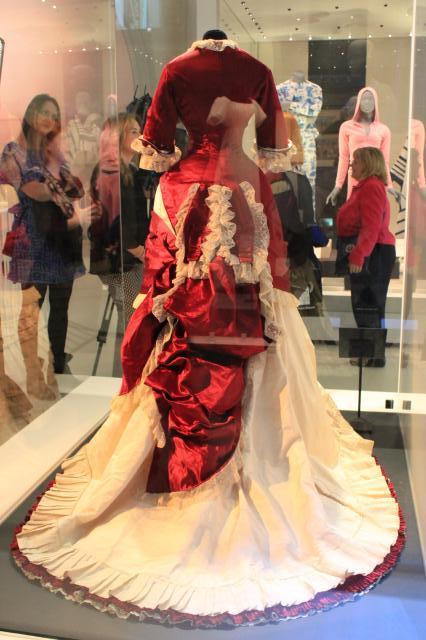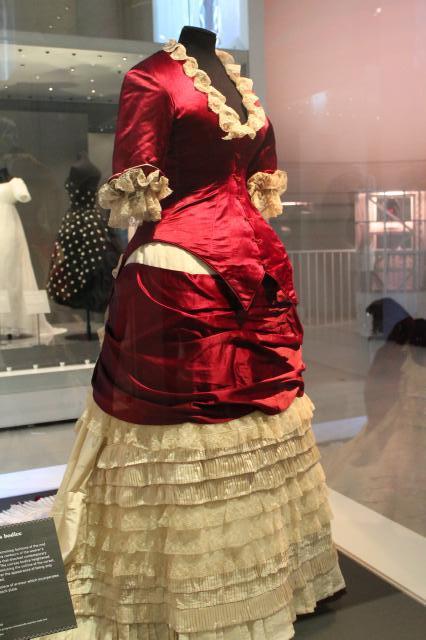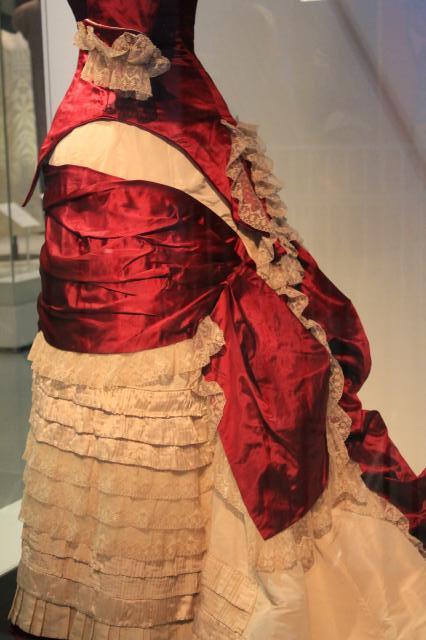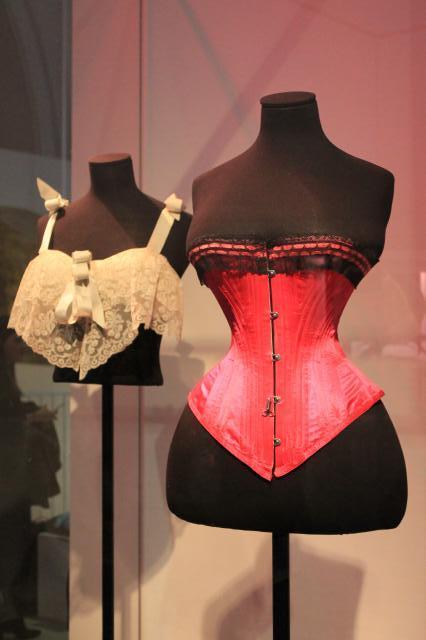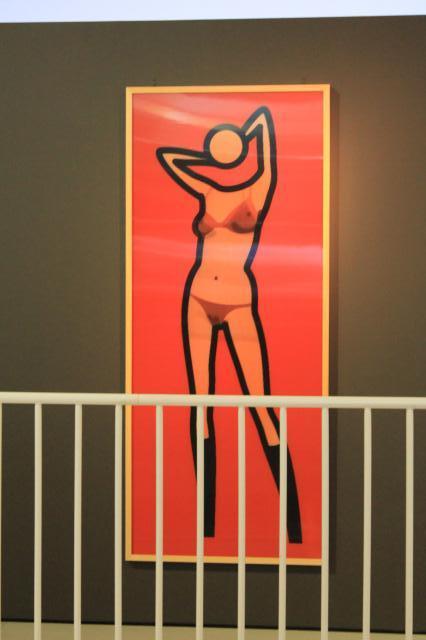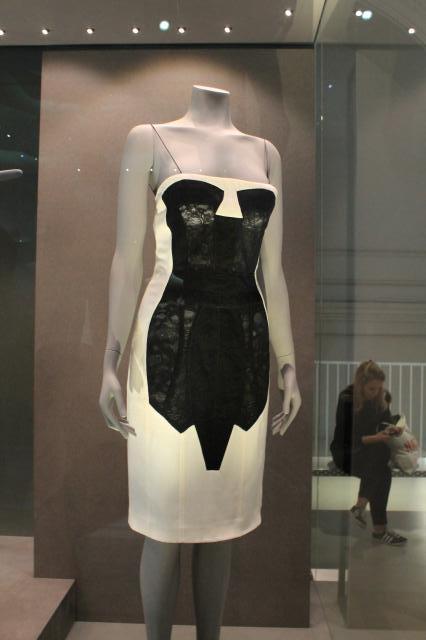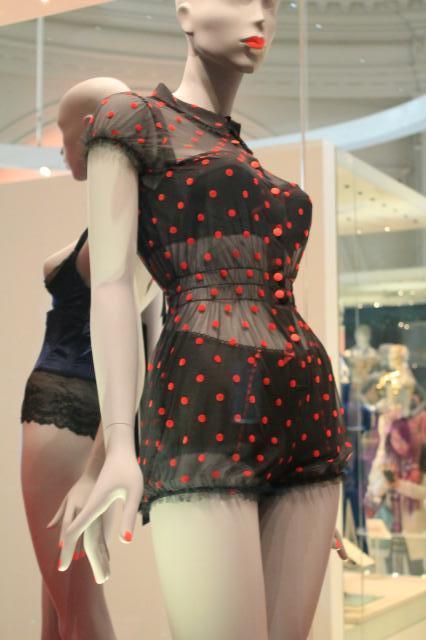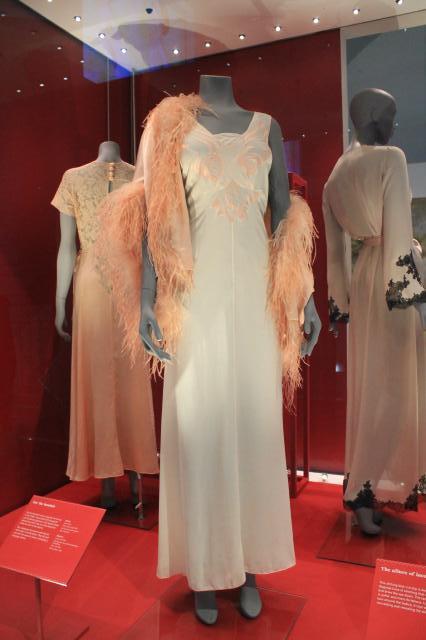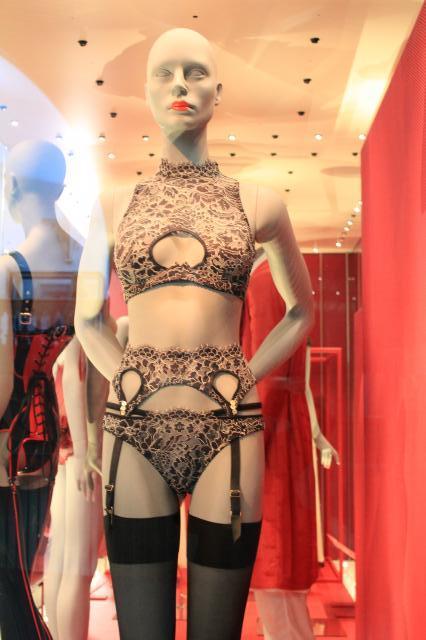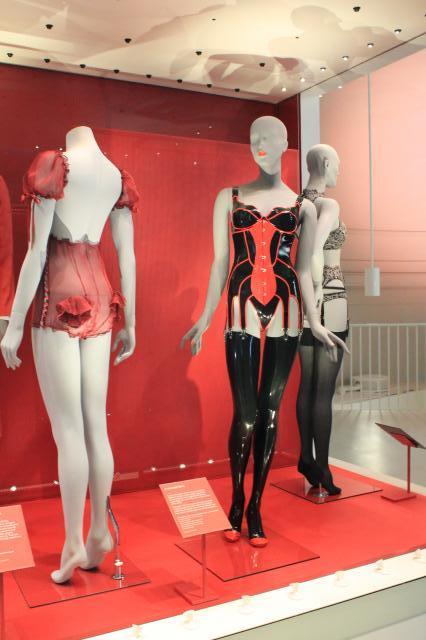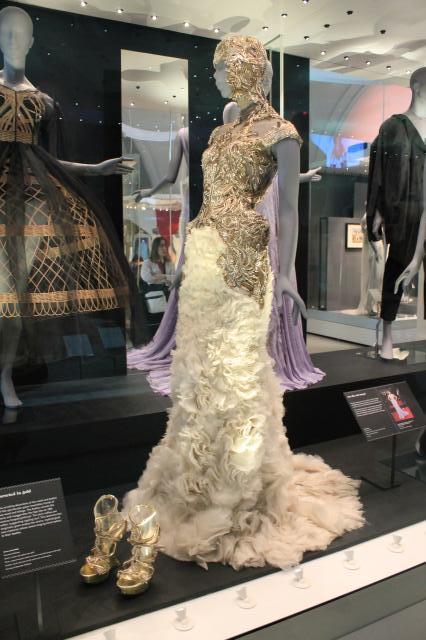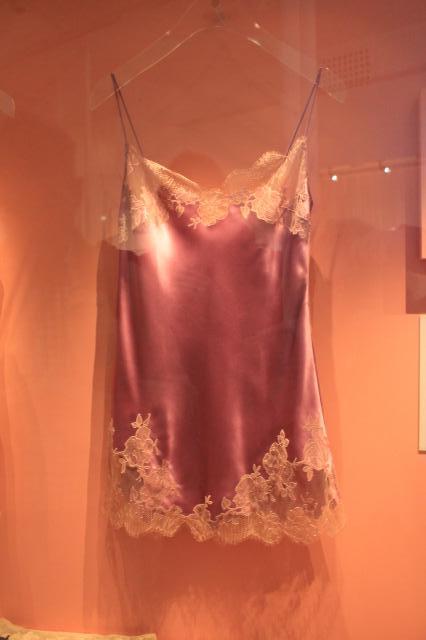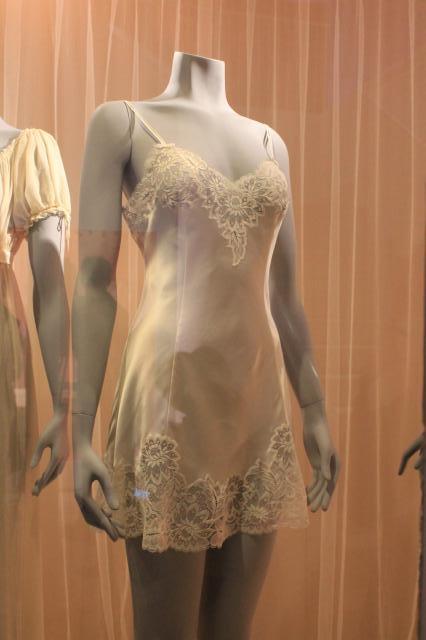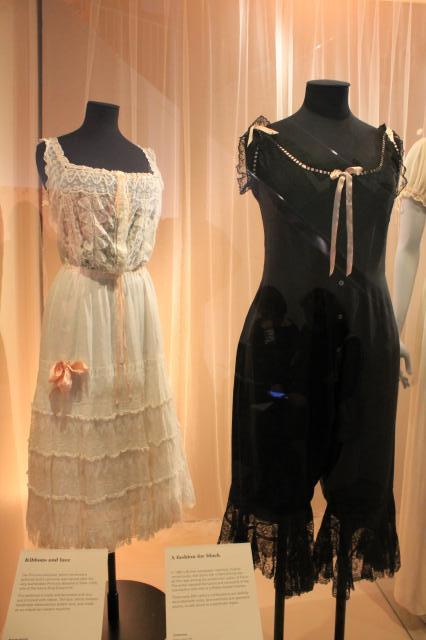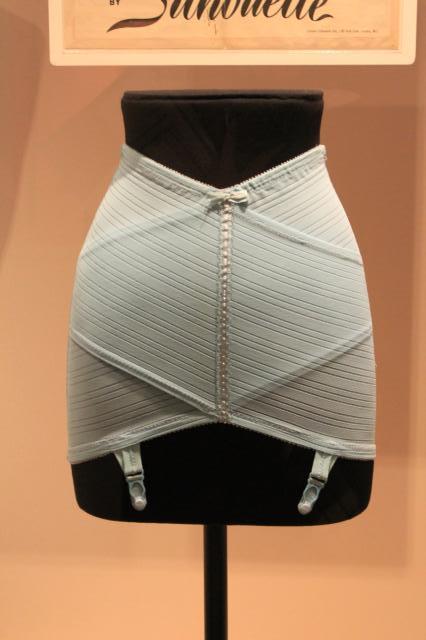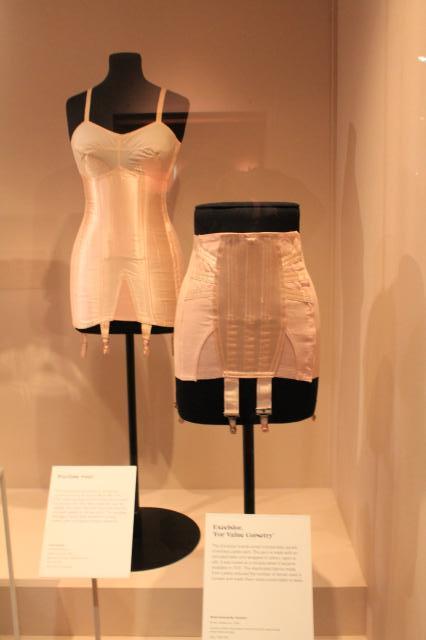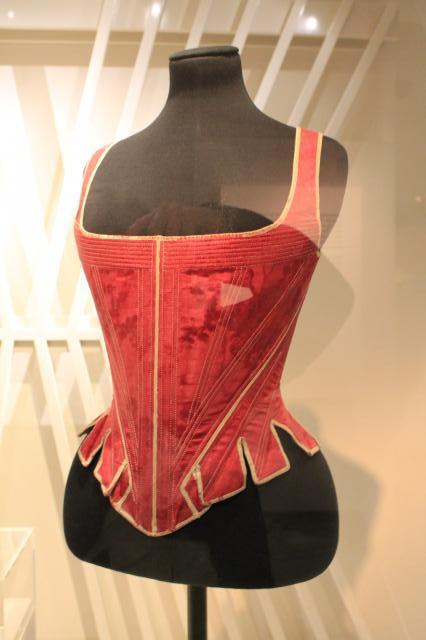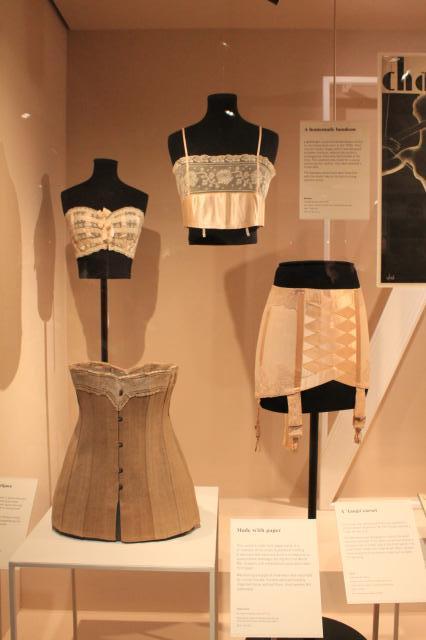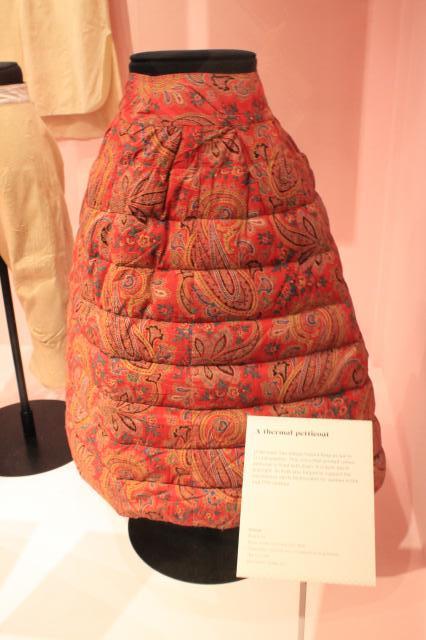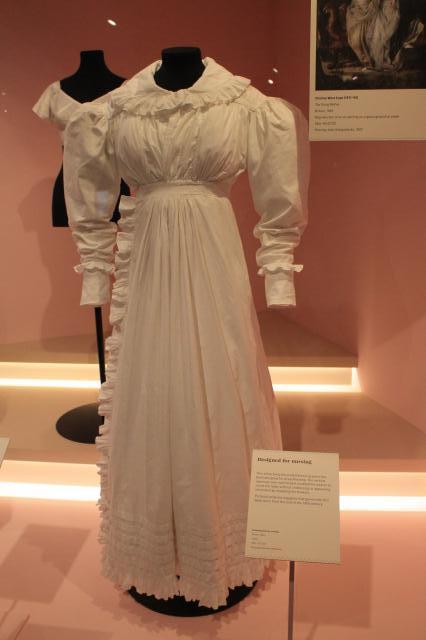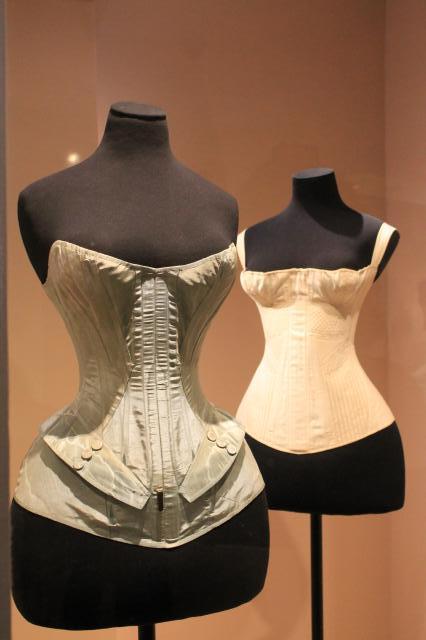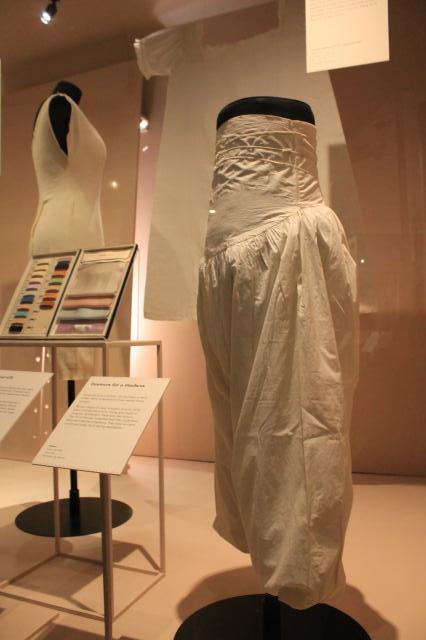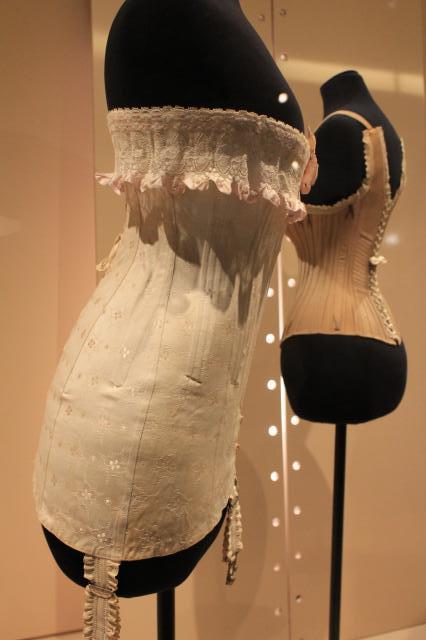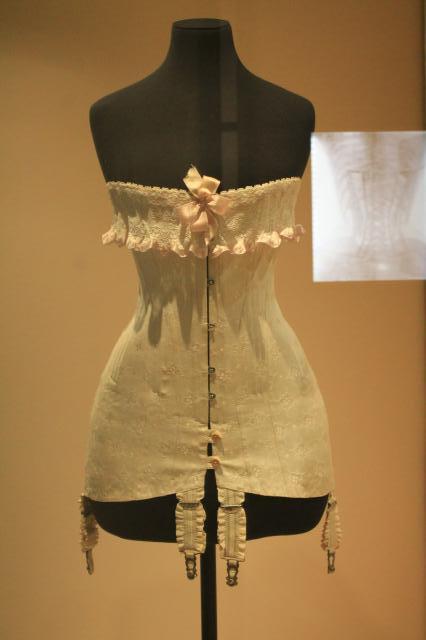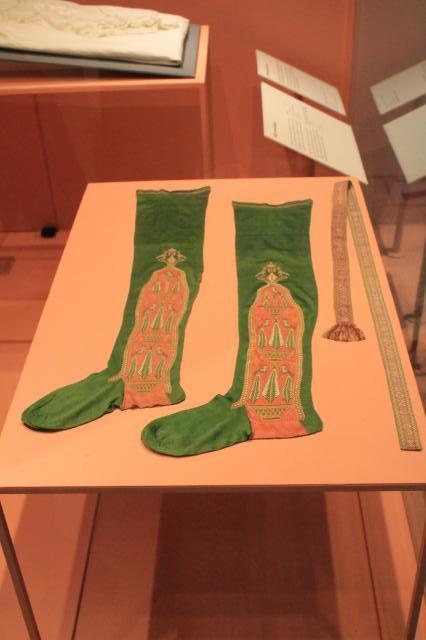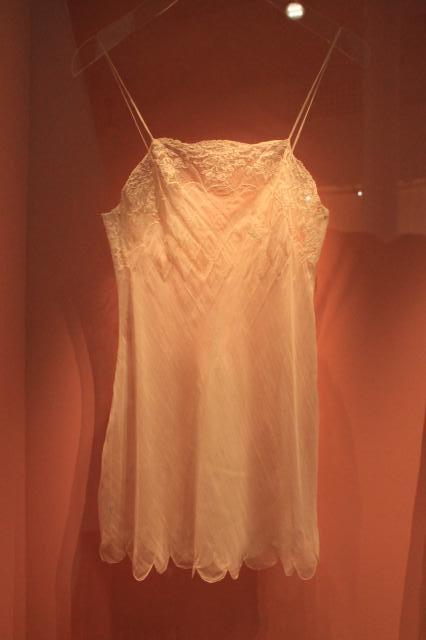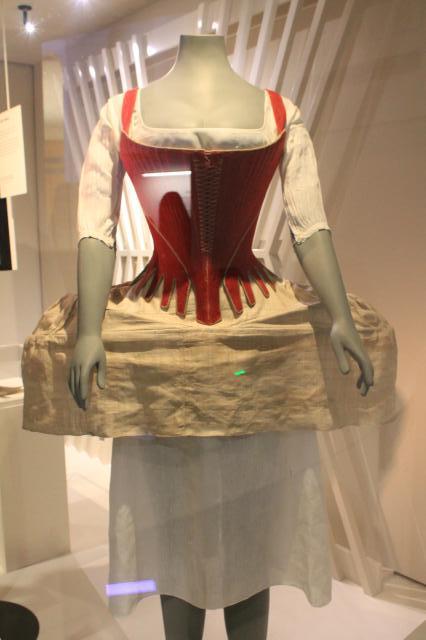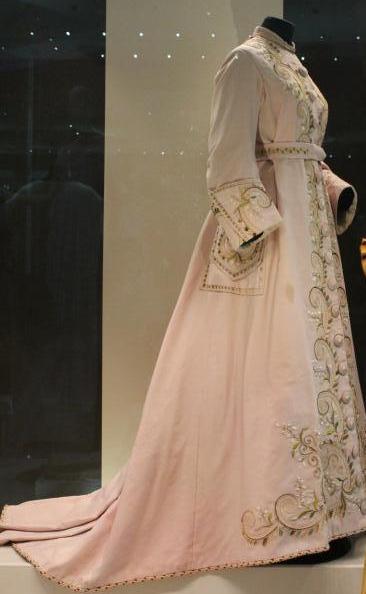 V&A Undressed; A Brief History of Underwear running until 17th March 2017.
Sponsored by Agent Provocateur and Revlon.
This exhibition at the V&A has been hotly anticipated since it's announcement last autumn and in teaming up with British sexy lingerie House Agent Provocateur and international make-up brand Revlon the V&A have brought the themes of Love and Beauty to the collection. This is the largest exhibition of underwear ever to go on display and the  V&A have acquired 60 individual pieces of underwear to add to their permanent collection. 
The story told by the exhibition covers the multifaceted relationship that we have with our underclothes. Early garments in the collection where produced with an emphasis on hygiene and protection of the body as well as nods to the style of the day. Below to the right you can see a plate image from the 18th century depicting the dressing women by the Staymaker. 'Stays' where a forerunner of the corset and where interestingly usually fitted by men who had unusually close access to the person of a woman. Below are some fashionable Stays made with velvet in the most beautiful Scarlet colour. Cutting a flattering line in the figure their clear line aesthetic could be worked into a contemporary outfit if they where not so precious matching to black leather trousers, jeans or long-line skirts.
Revlon and Agent Provocateur both brought their own vision of love and enjoyment to this exhibition. As corporate sponsors from industry backgrounds that thrive on serving the desires of women their synergy to this exhibition is as sheer as many of the garments that where on display in the cabinets.       Underwear is bought for many reasons, perhaps to match with a certain evening dress or blend well with our clothes. Whether it be for Social, Sport or even Sex most of us want to be comfortable as well as sexy. Comfort brings us back to love and the need to feel content with what we have closest to our skins. 
Edwina Ehrman curator of Textiles and Fashion at the V&A assembled this exhibition and with the fantastic V&A team behind her over a year of preparation work was seamlessly rolled out to us press guests. I enjoyed speaking with several other fashion journalists including the lovely Suzy Menkes abut what she thought of it and all agreed it was, stylish, sexy and a fun take on the subject.  
And this wasn't just about the ladies enjoying themselves; the below three images are of men's undergarments from the 18th-19th century. Frankly a lot of girls would enjoy the shirts too I think. Fine linen shirts are a fashion currency that is universally welcomed across the generations and left ad right below you can see a gentleman's day outfit under-layers and to the right a gentleman's night shirt. Centre below a highly embroidered pair of men's socks or hose as they where known and garter belt show the detailed hand sewn work that went into crafting the garments and a reminder that people did enjoy highly coloured clothes in past centuries. Perhaps due to a different pace of life in the past men where more known for their more stylised undergarments.  
The opening cases of the exhibition detail historical modes of underwear featuring the Crinoline with and without bustle, the petticoat frame and the corset in a myriad of different guises. It's fascinating to see the different early forms of corset and also to learn about the differing structures and styles. A personal revelation for me as discovering that an early form of the corset form 1850's developed by and Anglo-French husband and wife team was created with a soft structure and the garment was designed to lightly support the woman's figure with the aim of promoting her ability to exercise. So, the corset was originally designed to give the body freedom. How far this is from the ideas of constraint that we now associate it with! 
Below to the left you can see a crinoline frame in the foreground with a beautiful corset and pantaloon set in the background. Although there is a belt to this outfit, it's worth noting that it can be removed to allow the figure more freedom. Centre below some later corsets from the early 20th century are smaller at the waist and added to my growing suspicion that as time wore on into the later 19th and early 20th centuries corsets in many cases gradually become more restrictive to the body in many ways. It was also interesting to see and hear contemporary accounts of concern about the health of women wearing them. On a humorous and also practical note to the right you can see a quilted Arctic Goose down petticoat showing practical adaptation to chill Victorian Winters. 
Another interesting revelation was the fashion for transparent Muslin dresses between 1805-1815. The dress below is made with sheer Indian Muslin that is far more revealing to the eye and gentler to the figure than was worn by women in later generations. Fascinating to think in the era of Jane Austin, the Duke of Wellington and Napoleon that it was very acceptable for young ladies to wear such revealing garments. I'm sure it did much to encourage romance in such complicated times of change and it's also a much lighter wardrobe solution for hot Summers in the city of London. This is another piece that many girls would be happy to wear now if it wasn't a museum piece. This dress could also be worn as bridal outfit potentially on warmer Summer days.   
Photo shoot images with kind permission of Rosie and Lucia Ruck-Keene. 
This was one of the many outfits upstairs in the gallery that are what we would describe as lounge-wear. Looking at this piece the eye is drawn in wonderment to the embroidery detail showing the expert craftsmanship and dedication that designed and created this piece. Flowers bud and blossom across the surface of the garment. Cartoonists of the day mocked some women for having the confidence to dare more than they possibly should but what a great moment of liberation this was at the dawn of the 19th Century. I'm struck by how different the clothes the grand daughters of the women wearing these pieces would be.  
As the century progressed restraint comes into the pieces that are being worn. The debate and exploration of the increasing restrictions placed on women's bodies by the tightening grasp of the corset as the century progressed provides enough material for countless hundreds of PhD's. The questions raised about how this garment changed women's lives and affected their health are endless. There are however moments where sense prevails and below to the left a maternity gown from the early 19th century unfastening front is a day or evening wear piece that a nursing mother could feel comfortable and fashionable in. Centre below a pair of women's Pantaloon's to be worn during pregnancy where believed to have been worn by Queen Victoria's mother the Duchess of Kent. With generous room around the abdomen for someone in the 1st-2nd trimester this garment allows for freedom of movement and tummy growth.  
To the right above is an example of what we do know the corset for in it's modern and historical form and that is a garment that constrains the figure. Above seen from the side and front facing is the 'S-Bend' corset. Behind the image to the right you can see an X-Ray of the body of wearer showing how the organs and bones are pushed into shape to accommodate the garment's tight fastening. It reminds me of Chinese foot binding in a certain way done to evoke feelings of protectiveness in men as the figure is made delicate and helpless but the discomfort factor is too much. This corset allowed the breasts greater freedom but pushed the stomach and pelvis in; the hips and hind-quarters back but the shoulders forward. Surly a deportment nightmare and osteopathic nightmare!
I see strength in beauty not beauty in weakness. The fabrics used in this piece are beautiful though and the design could potentially be adapted to a more sympathetic loose fitting piece that would sit on the figure delicately. I can't help it, I'm a perfectionist and if I can see a better way, I don't always keep quiet. This piece cuts to the heart of the debate on the Corset and the implications for women's health for the sake of beauty.    
Taking a step in a gentler direction to the soft Bandeau shapes that I personally love in lingerie; the next pieces above sit more lightly on the frame. Centre above is a home-made Bandeau that was created in the 1920's for everyday wear. This piece was made for a young woman by her mother and later donated to the museum. It along with it's light lace counterpart by it's side to the left are pretty would be enjoyable pieces to wear today. Below it, with a little more attention to line the Tango Corset dated to around 1913 allowed for women to move flexibly whilst dancing. Part of the new craze for this dance the corset shows that attempts where made by some manufacturers to create garments that allowed women a degree of freedom. 
Above to the left the Paper Corset was produced in Austria/Hungary as a response to the shortages of materials during the first world war. Keeping self respect and a sense of self that came with wearing the garments to met the correct social mores was a highly important to the moral of women in war time. During the second war it was known that women valued parachute silk as a possible source of fabric for undergarments but elasticated materials and nylons where also much in demand. Still somehow these do look like confining outfits and I imagine the busy lives women had during the war, whether on the land or in offices, always so busy I feel somehow these garments wouldn't have lent themselves too easily to the need for movement in a busy daily life.   
The delightful lace detail in the next series of pieces is pure girly heaven. The first piece to the left dated to around 1905, is the Princess petticoat was named after the young Princess Alexandra of Denmark who would later be Queen. As the wife of the future Edward VII and naturally beautiful she set fashions with the slightest change in her dress. A garment linked to her was tipped to do very well. This petticoat and camisole combination piece was made by a levered lace machine but closely imitated the style and design of handmade lace. The 19th century brought the opportunity for luxury items to be mass produced for export so where available to a wider audience. Black lace underwear has long been fashionable and when in 1882 The Times reported that it was fashionable amongst ladies of Paris in an echo of the fantasized eroticism of the Harem's of the Middle East it soon gained ground in the British market.
Centre above one of the pieces in the collection that looks like it could have come out of my and many girls underwear draws in the present day. This light and delicate camisole is a classic piece that can be worn under dresses and also as sleep wear. Silk next to the skin is naturally delicate and soothing and a pleasure universally enjoyed. To the right coming further ahead in time bra/camisole and knicker sets that offer to streamline the figure but not to the austere forbidding extent that the full corsets did. There's a fine line between support and restraint that is effectively confinement. Sexyness is the mainstay however.  
Within the exhibition it was interesting to hear about contemporary lingerie designers. The two pieces here, one in close-up, show the work of Belgian designer Carine Gilson and the violet-lavender coloured babydoll slip shown in closer detail is on many 'favourite' lists of visitors to the exhibition. Carine bought a workshop in Antwerp to fulfill her design ambition upon graduation and says the day she discovered the factory was the start of her career. She sources Silk from Lyon and Lace from Calais and channels the early 20th century for style. 
The assembled collection explores the figure and different shapes and forms of lingerie in a multitude of different ways. Below to the right are tow pieces that caught the eye of many of the news crews that attended the launch of the exhibition. French and dated to the 1890's they are aesthetically beautiful but the question comes immediately to mind, how comfortable are they to wear. While some women do naturally have the deeper waists that these corsets lend themselves to by no means all women do. They would be best worn through an evening rather than a full day. Centre below two sets of bra and strings that would work well with clinging sheer outfits. This is Agent Provocateur at it's most classical creating sexy pieces to surprise and delight the audience. To the right, alight blue corset is one of the most photographed pieces from the exhibit that is in the sports section. With flexibility for stretch and movement this piece lends itself to activity; although for many of us the idea of a corset constraining the body and pysical activity are two very different things.      
This sheer chain mail string dress worn by Kate Moss by Alexander McQueen is one of the high glamour evening dresses that serves to illustrate the importance of underwear in the composition and layering of an outfit. 
Dita von Teese is one of the most well known contemporary exponents of the corset and it forms a crucial part of her burlesque wardrobe. Above to the right you can see a piece that has been worn by her and showing the tiny waist that she hopes to achieve. In the modern front-fastening style and encrusted with swarovski crystal I believe it is a piece that lends naturally to the most slender of figures.    
A step further in the direction of overt sexiness and the private world of the boudoir the above looks from Agent Provocateur to the left channeling the Lips and Tips beauty campaign of Revlon explore the world of BDSM within the lingerie sphere. Alexander McQueen's more provocative pieces and total looks for the bedroom and under your working wardrobe sit happily together. Sex and sexiness is highly subjective and some people see beautiful line and form while other peoples thoughts turn to passion. It really is in the eye of the beholder but what you can't escape is the beauty of the pieces and the sympathy that they have with the figures natural form and femininity. The looks about all celebrate the beauty of the woman's figure and breath confidence into her closet.  
There is however innovation here as the corset below to the left has a front fastening mechanism that crucially allowed the wearer to get dressed without help of maids or attendants. This was a personal freedom and time saver gained by the use of a different construction method of the garment.     
The artwork above captured the feel of the more daring pieces of the collection expressing the confidence and daring that many of these outfits want to inspire and instill in their brands clients. whether dancing in a bikini in the Summer or dressing for an evening out this muse looks carefree and happy as she enjoys herself. Centre and to the right are two more looks designed by Alexander McQueen who features quite prominently in this exhibition. Transitioning underwear into outerwear and blurring boundaries gave the energy and fire that he brought into his collections. McQueen championed women, to be whomever and whatever they wanted and she was a pretty fearless creature. The sheer frame skirt above is a contemporary eyes window into a piece of fashion history, structure is revealed and the secrets of the past peeled away showing the figure underneath. 
This piece from 2012 above to the right is called 'Corseted in Gold' and the scrolling of the bodice, hooped petticoat and mask echo the forms of bygone era's transformed with a contemporary aesthetic. Gold platform shoes elongate the figure to super-human proportions. In the 21st century the bodice and corset are melded into new forms of sculpture and modern design, textiles and techniques can render the most daring creations easily comfortable to the wearer. 
Robes and light garments to be worn in private have long been another part of the Underwear collection of men and women and for those with a little extra money to spend on indulgences they are a fantastic way to add more designer pieces to your collection and if you're in an adventurous mood you can work them into outfits to be worn out of the house and in front of the camera. Above left a beautiful white and apricot coloured piece sits gently on the figure with a fun feather boa. You could instead wear it with a smart jacket and take this look out on the town. 
The delicacy and beauty of the white dress above centre is truly timeless and this us yet another vintage piece from the collection that could happily slip into a girls wardrobe today. To the right simply gorgeous robe from Carine Gilson that was featured in the James Bond film Skyfall when worn by Berenice Marlhoe. This will look wonderful on women aged 19 or 90; a truly timeless piece to add to the wardrobe and cherish.  
Playsuits have been a perennial favourite through the 20th century with this sheer piece to the left emphasising the healthy figure underneath and revealing in part the lower layer of underwear. Centre above is the now famous Corset dress worn by Gwyneth Paltrow in 2009 by London Fashion Week designer Antonio Berardi. Just as it indicates its part underwear and part dress with the corset becoming one with the main body of the dress. It suits a healthy figure as the dress is designed to show that all is gently kept in place and the black and white monochrome look in itself is timeless. Gwyneth shone in this Trompe l'oeil piece. The idea of Dinner Pyjamas becoming an elegant part of evening wear began in the 1940's I believe and women such as Princess Irine Galitzine and her Palazzo Pyjamas showed women a more casual way to enjoy luxury. 
I couldn't resist showing this dress above in triplicate as frankly this was an absolute feast for the eyes. A vintage piece from the 1890's it had the news crews buzzing around it for so long that we had to be either very quick or very patient to get a shot of it. The richness of the red of this Silk Satin is mesmerising to the eye. This dress is from France and dates to the 1890's and is very ornate even by the standards of High Society dressing. The lady who wore this outfit would have turned heads in the salon's. galleries or gardens of Paris. When you look at pieces like this it's easy to be lost in the contemplation of how many pairs of hands and hours of work where required to make such a piece. Note how the bodice of this dress mimics the shape and appearance of the corset. 
This exhibition is truly different and was a big hit with the domestic and international press audience gathered. For visitors interested in this subject I think they will find their £12 ticket fee very good value as to there is easily an hour and half's worth of careful contemplation of fashion here. It's a true study of fashion history and another great addition to the series of collections that the V&A has shown us in recent years. Whatever our tastes in fashion underwear is one common strand that we all have in out lives and our draws and as tastes and subjective notions of propriety change with the times so designer influence, create, anticipate and develop more ways for us to express ourselves in that which lies closest to our skin.