Tm                    
Beauty, Grace & Style Tm
All rights reserved. UK Registered Company.


A Blush of Rose
                               by Angela Cliffe
Hello, it's lovely to see you here and I hope you enjoy visiting the site and seeing my work. 
July & August

A Google Chrome-friendly web page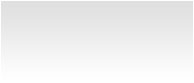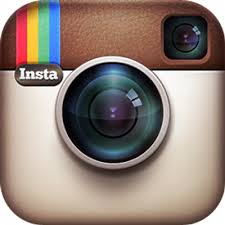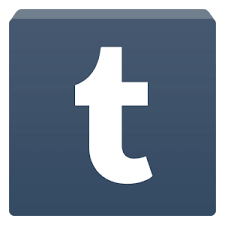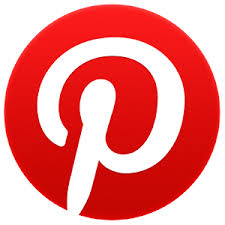 A Blush of Rose and Beauty, Grace & Style are trademarks held under A Blush of Rose Ltd.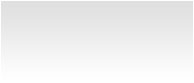 London Fashion Week AW-16
Interview: Victoria Stapleton of Brora Cashmere and her collaborations with Eudon Choi and others.
CHANEL Spring 2016 CALIFORNIA Beauty Collection.
Haute Couture & Joaillerie in Paris.
Fashion Rules: Restyled at Kensington Palace.
Vogue's 100th anniversary - The National Portrait Gallery kicks of a year of celebrations
Marilyn Monroe at the Little Black Gallery in Chelsea.
Pleasure and Pain at the V&A as they launch their new shoe exhibition.
Beulah London launch new store in Ebury Street, London, hosting a collaboration with Milliner Vivien Sheriff.
My Summer Beauty kit report.
Monaco Travel diary: Some great images and Holiday fashion from in and around the principality.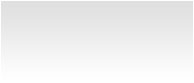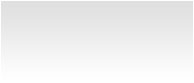 A Blush of Rose 
                                                            by Angela Cliffe
                 London based Fashion Writer and Photographer, sometimes in Paris. 
Angela Cliffe (C) All below.
I was delighted to become a contributor to Country & Townhouse Magazine in London and happy that the pieces I've written have been so well liked around the world. I've had more work published since these but they're real favourites of mine and hope you like them.

There are links to the articles below and I hope that you very much enjoy reading them. 
Firstly my look at the wonderful world of Burberry and Christopher Bailey ow.ly/THIPg plus my guide to 10 essential British Fashion Houses to know about ow.ly/TN4oI .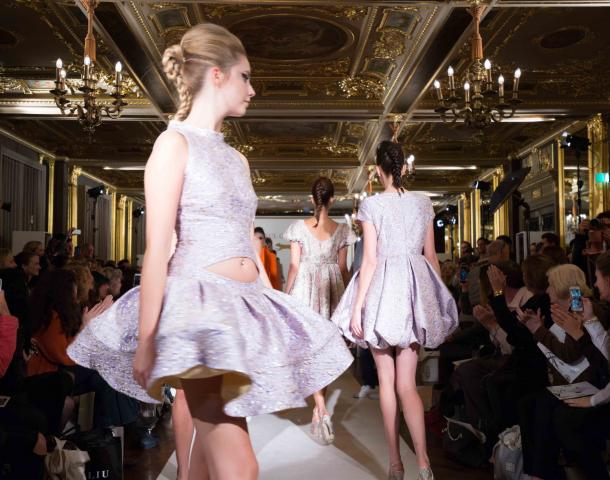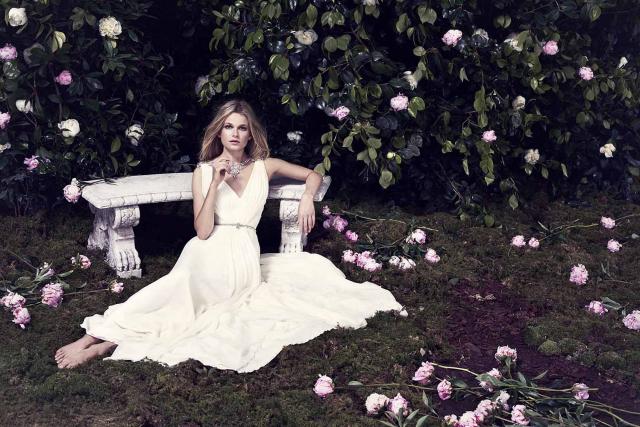 You're also going to love my articles on two of leading British Fashion Designers who are celebrated around the globe. Jenny Packham internationally celebrated for her Bridal and Ready to Wear bit.ly/1JWksoE  and Paul Costelloe - a highly influential figure in British and Irish Fashion ow.ly/TN1s5.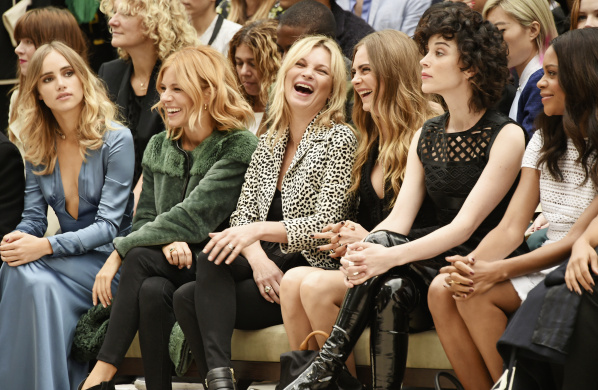 Beulah launch their Autumn & Winter 2015 -16 collection. 
Jenny Packham, one of the favourite designers of the Duchess of Cambridge launches her 2016 Bridal collection with Conde Nast at the London Brides show. 
Chanel Mademoiselle Prive Private View at the Saatchi Gallery in Chelsea in London. Great times with CHANEL once more. 
The V&A launch their Textiles of India exhibition celebrating the craft of India.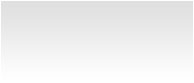 Two fantastic interviews featuring the wonderful Kinvara Balfour in Conversation with Fashion Designer Mary Katranzou and also with Hollywood Costumier Sandy Powell.
Film review from The Daily Telegraph Preview of Cate Blanchett's new film Carol featuring design by Sandy Powell supported by Van Cleef & Arpels.
The British Fashion Awards. 
A spectacular night for the British Fashion Industry.
Peter Pilotto Fashion in Motion at the V&A.  
Tessa Packard, Feu de Beaumont and Beulah at Lou Lou's 5 Hertford Street. 
The Smythson and Tatler Christmas Party. 
There are a lot more exciting features coming up and as always I'm happy to hear from you with thoughts or business inquiries at editor@ablushofrose.com. 
With my best wishes,
Angela 
TROY London, Feu de Beumont and BEULAH show their collections at Party featured in Tatler Bystander.
DELAM Launch their ethical luxury CASHMERE range in Notting Hill. 
Christopher Raeburn shows his Sarawak Collection for SS 2016 at the V&A Fashion in Motion.
A report from Hawick; the home of Tweed and Textile production in the Scottish Borders.
Getting down to basics with the V&A at Undressed: A Brief History of Underwear.
The most exciting Car Boot Sale in Town at Brewer Street Car Park in aid of Women for Women UK with a host of famous Fashion faces at the Car Boots 
- we love - SALE!  
CHANEL buy artisan Lace maker Sophie Hallette.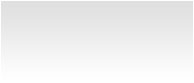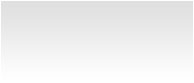 The Met Gala in NY and Cannes Red Carpet Style.
Missoni at the London Textiles Museum.
CHANEL relaunch their nail colours with stylish classics. 
The London Vogue Festival. 
ART & fashion at the David Gill Gallery in St James's. 
Scottish Art and Whisky at 
Buckingham Palace.
Zac Posen in conversation at the V&A with Kinvara Balfour. 
Beulah Launch their Summer 2016 Collection and a party with Tessa Packard, Okapi and Alice Beaumont at 5 Hertford Street. 
Istituto Marangoni Graduation show G25.  
Vogue 100 evening at the Burlington Arcade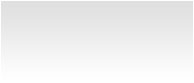 A Summer page with;
Summer Beauty report including fresh scent and makeup.
Days out in the country.
Pre-fall at On Motcomb.
Art weekends in London & Masterpiece Fair. 
Racing fashion and Haute Joaillerie from Paris plus of course Haute Couture for AW 16-17.
Luxury Belgravia Boutique OnMotcomb in London is one of my favourite places to pass through to get a burst of fashion for the new season. There are some beautiful features on my autumn and winter pages and I recommend you look them up if you're searching for a special outfit. The boutique hosts beautiful luxury Ready to Wear and Haute Couture from designers including Oscar de la Renta, Zac Posen, Carolina Herrera, Naeeme Khan and Rosie Assoulin to name but a few. 
The sales are on and there is still plenty of weeks ahead to enjoy the Spring and Summer collections. Smart buys will last you across several seasons and there's plenty to chose. The Summer season has been offering a series of delights in London and the country as we cruise into late summer providing lenty of chances to liven up the wardrobe and create some great outfits.

In the UK here it's frankly pretty cool still especially in the mornings now as we head into what I call the cooler 'Scottish' end of Summer in the UK, so I'm wrapping up in cashmere's on some days and keeping the raincoat on standby alongside playful denim and colourful jackets. A pashmina is often in my bag or one of my favourite giant tartan wraps. It's jeans/jersey leggings and light sweater weather on some days and others you can still wear delightful sheer Summer pieces. Playful summer dresses are an absolute joy and a key piece of enjoyment at this time of year. If you're thinking about office wear light tartan skirts, blouses and cardigans are a fun choice for when you can't be outdoors. For something more corporate stick with a scheme of one or two colours for trouser suit/ skirt combos or a simple dress and jacket.

There are several trends I notice at the moment that hatched in Spring and have stayed. The blue and white thin vertical stripe shirt and shirt-dress variation I was into about a year/eighteen months ago when looking to adapt city pinstripes is now appearing around in many places thanks to several UK retail stores.

Pastel jeans have made come-back this Summer, if they ever actually left us, and blue and black denim is around still in either distressed or heavily embroidered form. I feel that the work of Alice Temperley, Georgia Hardinge, Huishan Zhang and Molly Goddard is making quite an influence in different ways across high street fashion.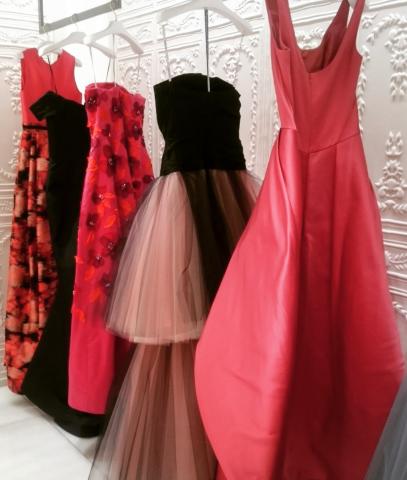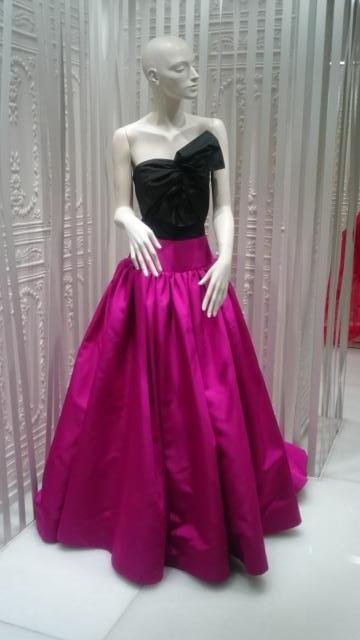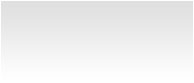 London Fashion Week SS17 
Claridges style heritage. 
Burberry Makers House.
Buckingham Palace, Windsor Castle and Hollyrood celebrate 90 years of H.M. the Queen's wardrobe. 
Feu de Beaumont launch 
Cherry & Pine Candles.
Justine Picardie speaking about Dior & CHANEL at Blenheim Palace.
House of Holland Fashion in Motion at the V&A. 
Beulah AW 16- 17 
Huskiwear introduce the one-piece ski suit. 
Hair by Sam McKnight opens at Somerset House.
CHANEL show the 2017 Metiers d'art at the Paris Ritz home of Mlle Chanel. 
Strong Women photography exhibition by Alistair Guy.
The Animal Ball Conservation Couture!
Party Dresses from OnMotcomb in Belgravia.
The Fashion Awards.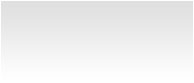 London Men's collections, Belstaff, John Smedley & Christopher Raeburn
Candid Magazine issue 14 launch party at the Century Club SoHo
Outdoor style for girls at Farlows in St. James' London
New Spring-Summer 2017 beauty from NARS 
The V&A brief on Balenciaga: Shaping Fashion exhibition opening in May 2017 
Shooting behind the scenes make-up with Tania Grier at Sisley Paris UK.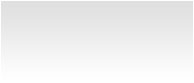 Below are some looks from Teatum Jones who have been very influential for the Summer season in terms of thier use of pritned fabric and silks.  Also note the slip-dress trend continuing and embroidered hints coming into play across the designs.  It's a collection with a light playful feel that also at the cutting edge of British design.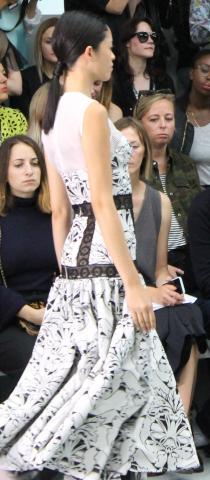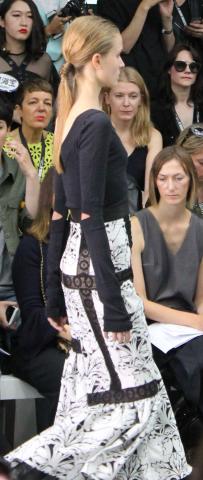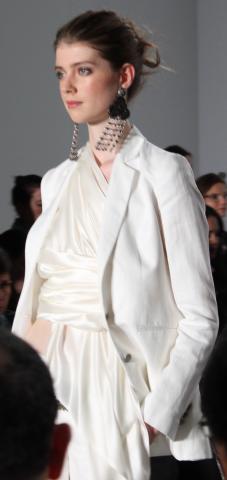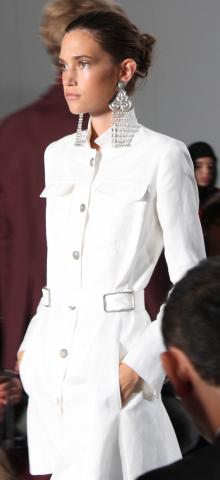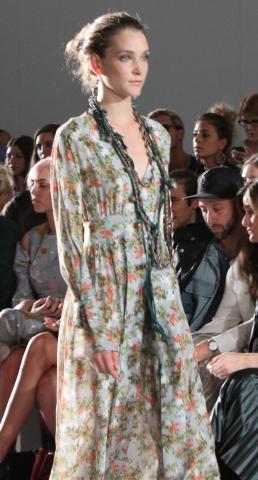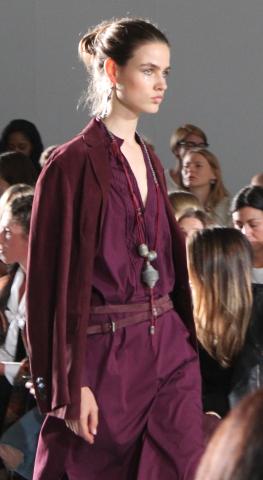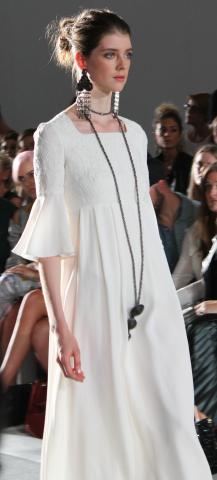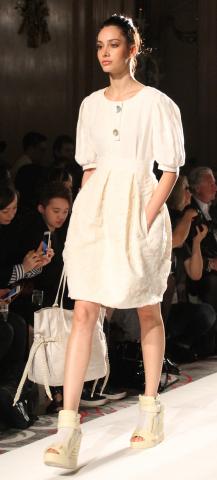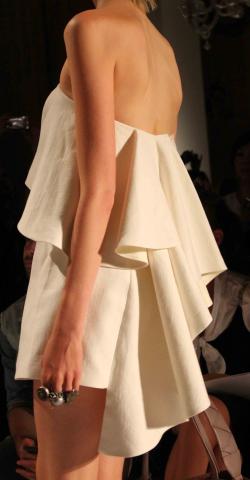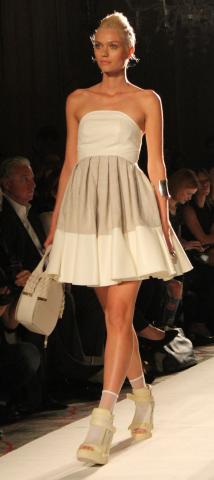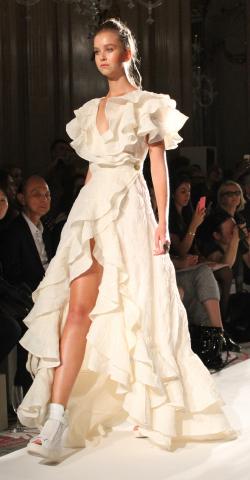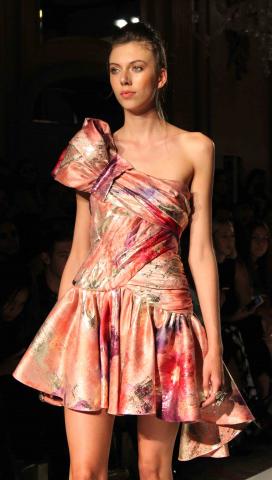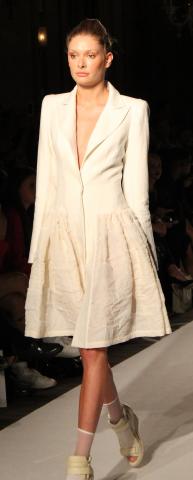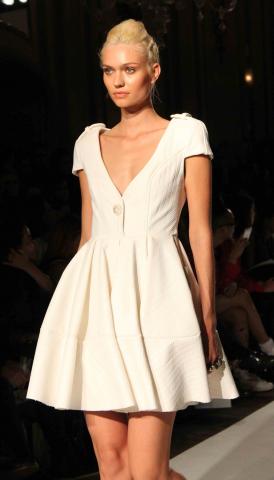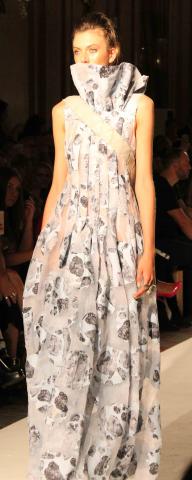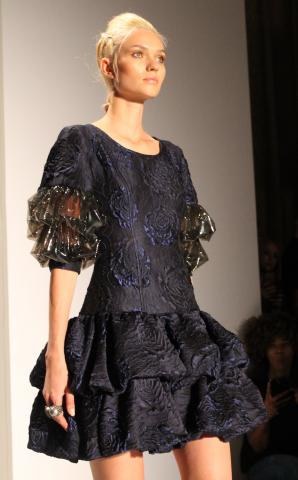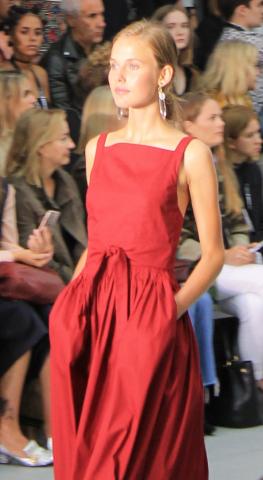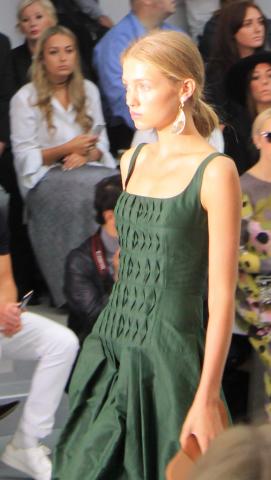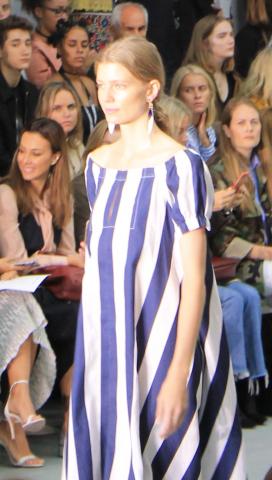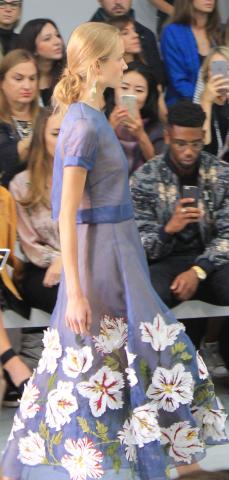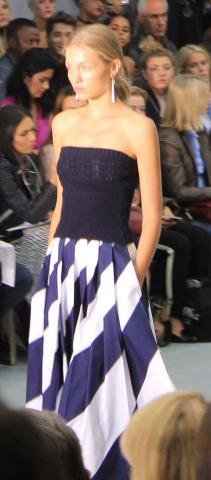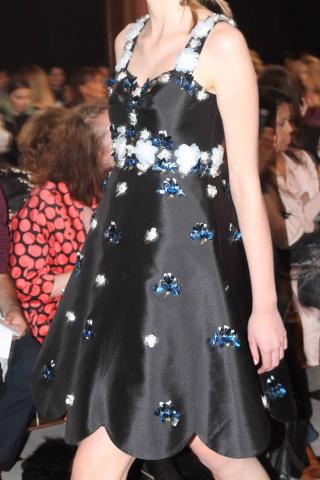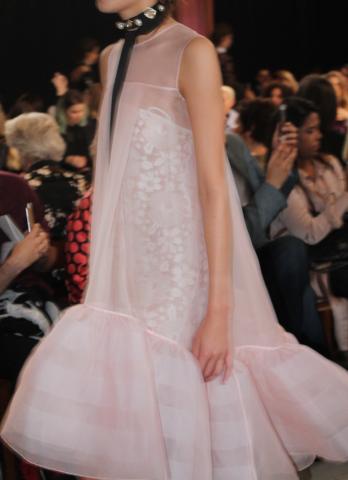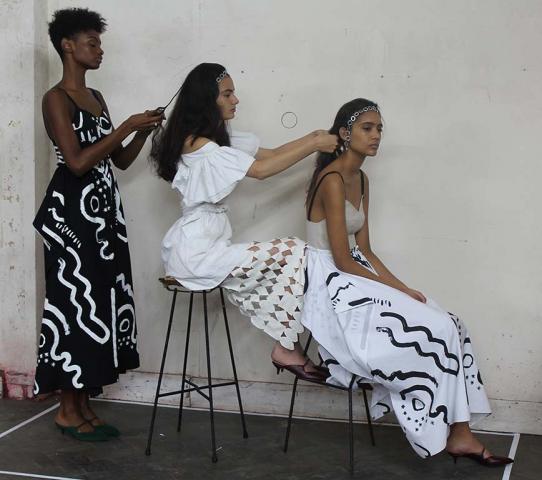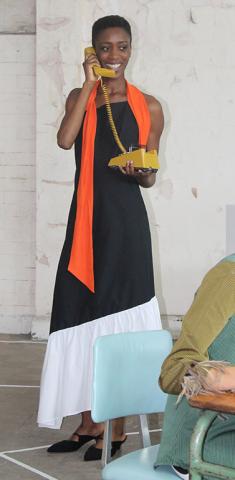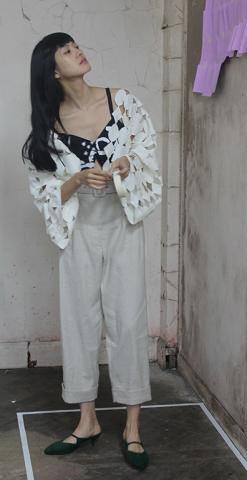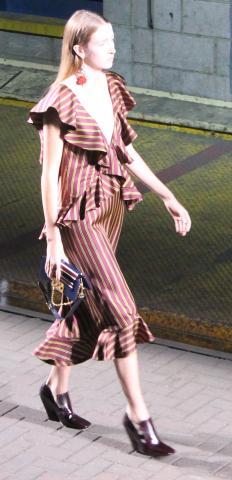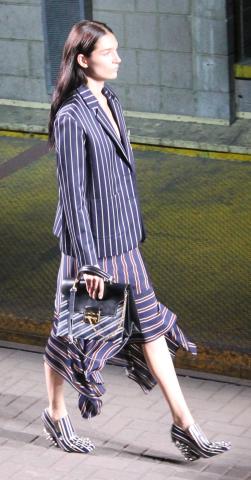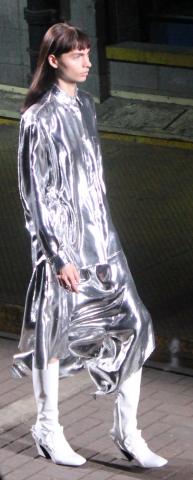 If your looking for a sophisticated fashion with an international touch, Bond Street staple DAKS should be high on your list of places to check out. This season they blended looks in aubergine, white, tangerine and black with floral print and Asia style check to craft looks for their well traveledclient base.  Heading in the direction but never quite reaching the full bohemian visual, DAKS's woman can step off the plane from her break in South America or Thailand and straight into the board room or out to dinner.
They are past masters at creating the portable international capsule collection and ethnic look jewellery showed that there can be a happy connection between the sustainable and high fashion.  Easy style travel we can all relate to.      

Jasper Conran is one of the designers who has been showing the longest on the schedule and his collections showed a focus on a clear aesthetic blended with a refined styling knowledge. Dresses       

played a big part in the collection providing well tailored pieces that are hassle free. His clients are often women who travel and may have families and businesses to run or simply appreciative of his savvy style. Stripes and block colour made a prominent appearance with the most exquisite applique embroidery appearing later in the collection in knee length summer dresses and blouse and skirt combinations. Lots to keep the faithful happy and enough to spice to attract new clients too.      

Irish designer Paul Costelloe is another designer who has been on the schedule since the beginning but is still producing innovative designs and once again attracting a new generation of celebrity clients to wear his clothes. When you see his collections come out, it's clear to see why. His cut and   

knowledge of fabrics is great and he's a true designer artist. He's interested in shapes, folds, styling  the figure and his work after four decades in the business feels fresh. With a team operating as a family business and a sense of fun in the air there is a lot of life in these clothes, they want to be seen. 

Dresses short, knee length or floor came in a variety of fabrics and looks, Trousers where beautifully styled with peplum details as above. Formal and semi-formal wear is Paul's key territory with a touch of Costelloe charm that's all it's own.   

ISA Arfen is one of the most talked about emerging young design labels that is on the London Fashion Week schedule and for good reason. With a bold approach to design that's not too challenging for  broad appeal to fashion buyers it's a label that will have a few looks that most girls would want to tuck into their wardrobe. Taking a fresh look at construction and design I think it's going to become huge.     

Mulberry's embrace of varsity stripes for Spring and Summer was a fresh approach to a traditional autumn style look but the flouncing ruffles, floating hems and light pin stripe jackets worked their magic on the fashion audience. Johnny Coco also brought out a series of looks in leather and metallics showing that Mulberry is heading int a new era. A new look Mulberry bags are also taking the brand into a new direction for the future with a pool of new looks on the cards in Mulberry HQ.      

Huishan Zhang is a bright young name to know on the LFW circuit and if you're looking for designer evening wear for parties or Red carpet you really need to check him out. Trained at Central Saint Martins with a year spent studying at Christian Dior in Paris his work is both fresh and mature in it's look and detail.

He's a designer that I'm very serious about championing and I sense a lot of leaning towards Haute Couture in his work but at the same time these are pieces that you want to out on to go clubbing in. Chic parties and red carpet are also the natural eco environment to find his clothes in.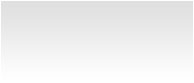 Diana: Her Fashion Story at Kensington Palace.
Beulah London Summer collection and visit to India.
Ascot 2017 dress code and style for The Season including Suzannah and Coast Fashion. Hats galore from our leading milliners.
V&A Fashion in Motion.
AW 17-18 press day finds.

Art and Antiques in Chelsea and Mayfair.


Exploring Bath Fashion Museum's current Lace exhibition and vintage charms.
The 'Met Gala' and Summer exhibition; Rei Kawakubo the Art of the In-Between.

London Craft Week 2017 featuring Mulberry, Bamford and Smythson.

Fortnum & Mason of Piccadilly - Fashion from Suzannah and miliners William Chambers, Stephen Jones and Vivien Sheriff.
Wedding chic from the new Sassi Holford Boutique.
A private view of Catherine Walker.

The Marangoni Institute at Graduate Fashion Week